Jonah Hill Dating History: How He Found Love With His Girlfriend, Olivia Millar
Look back at Jonah Hill's romantic history, and present partner - Olivia Millar.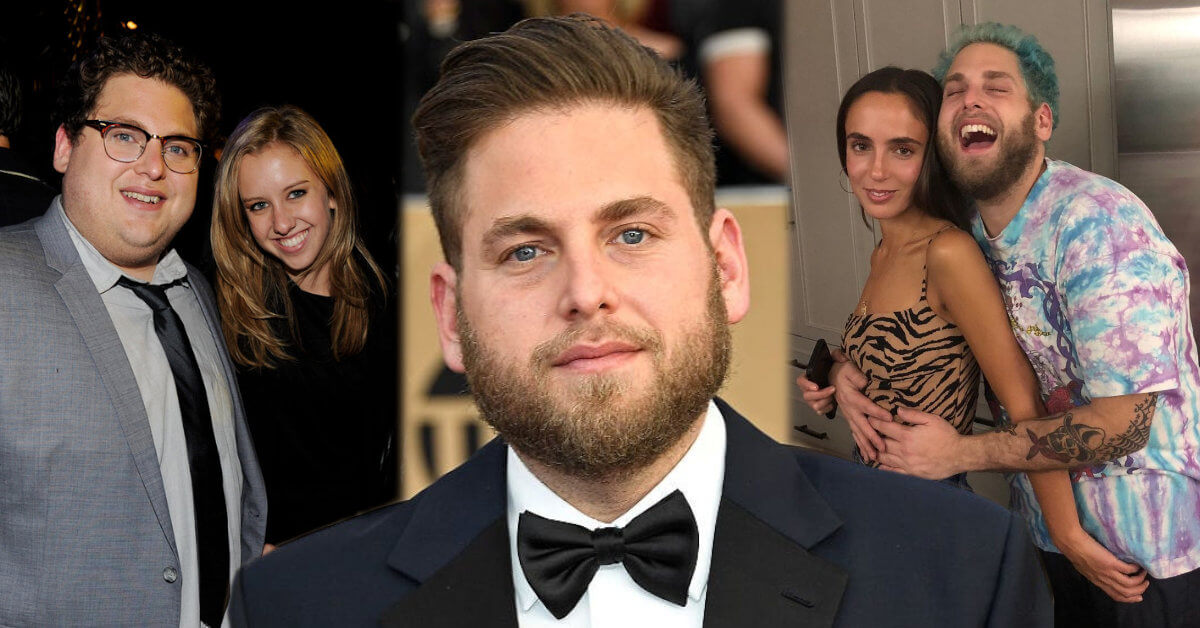 Jonah Hill is an American actor, producer, director, comedian, and screenwriter born on December 20, 1983. He desired to be an actor, so his dream came true.
In 2004 he made his film debut in I Heart Huckabees, and in 2007 he got his first leading role in Superbad.
Jonah also starred in the movies Funny People, MoneyBall, 21 Jump Street, 22 Jump Street, The Watch, Wolf of Wall Street, and many more.
Who is Jonah Hill Girlfriend Olivia Millar?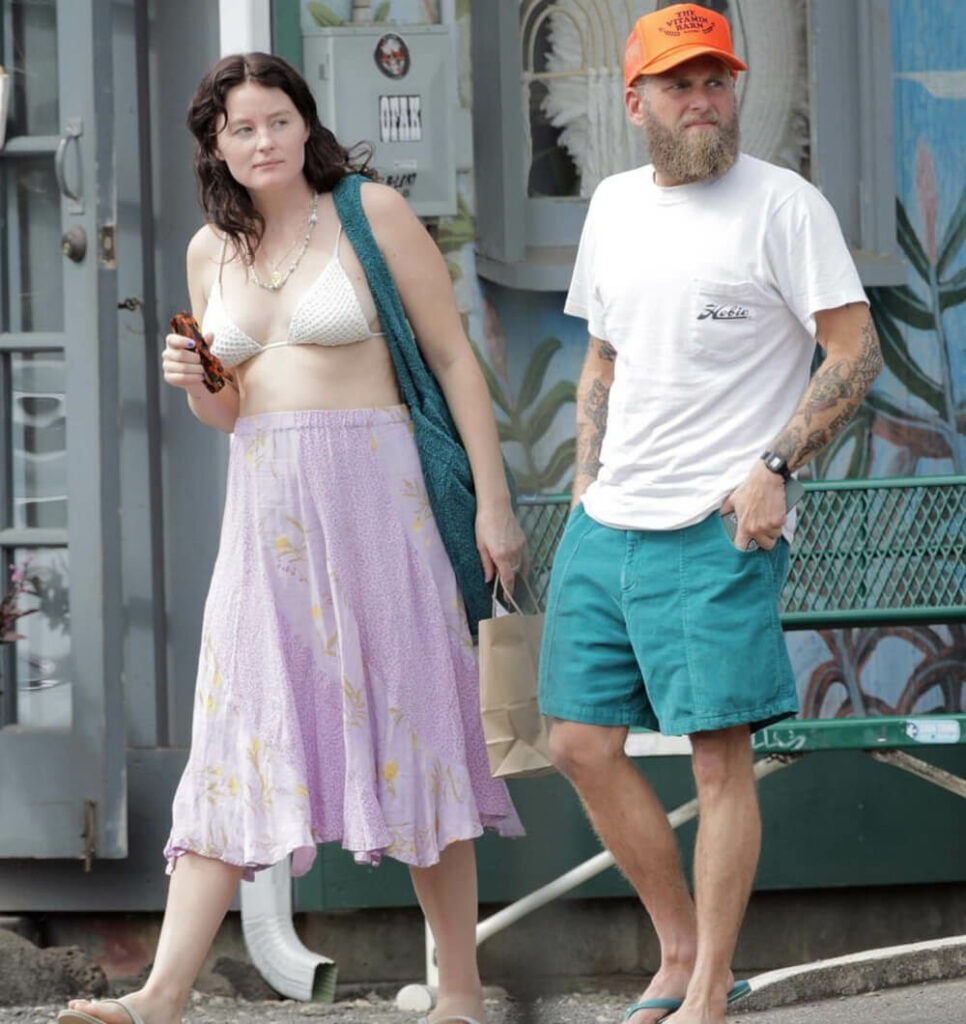 Jonah Hill and his girlfriend, Olivia Millar, have been in a relationship since August 2022. The couple first sparked romance rumors when they were spotted kissing on the beach in Malibu, with Millar's identity only being confirmed later.
She was also seen wearing an engagement ring, though neither Jonah nor his reps have commented.
In June 2023, Jonah Hill embraced fatherhood as his girlfriend, Olivia Millar, joyfully gave birth to their first child, marking a milestone in their one-year relationship.
Jonah Hill and Gianna Santos?
Jonah Hill and Gianna Santos were first spotted together in 2018. They kept the relationship only for themselves, so there was no information on where they met each other.
After a year of dating, Jonah proposed to his ex-girlfriend Gianna, and in 2019 they engaged. According to Variety, he bought a nearly $7 million home in California just before the engagement.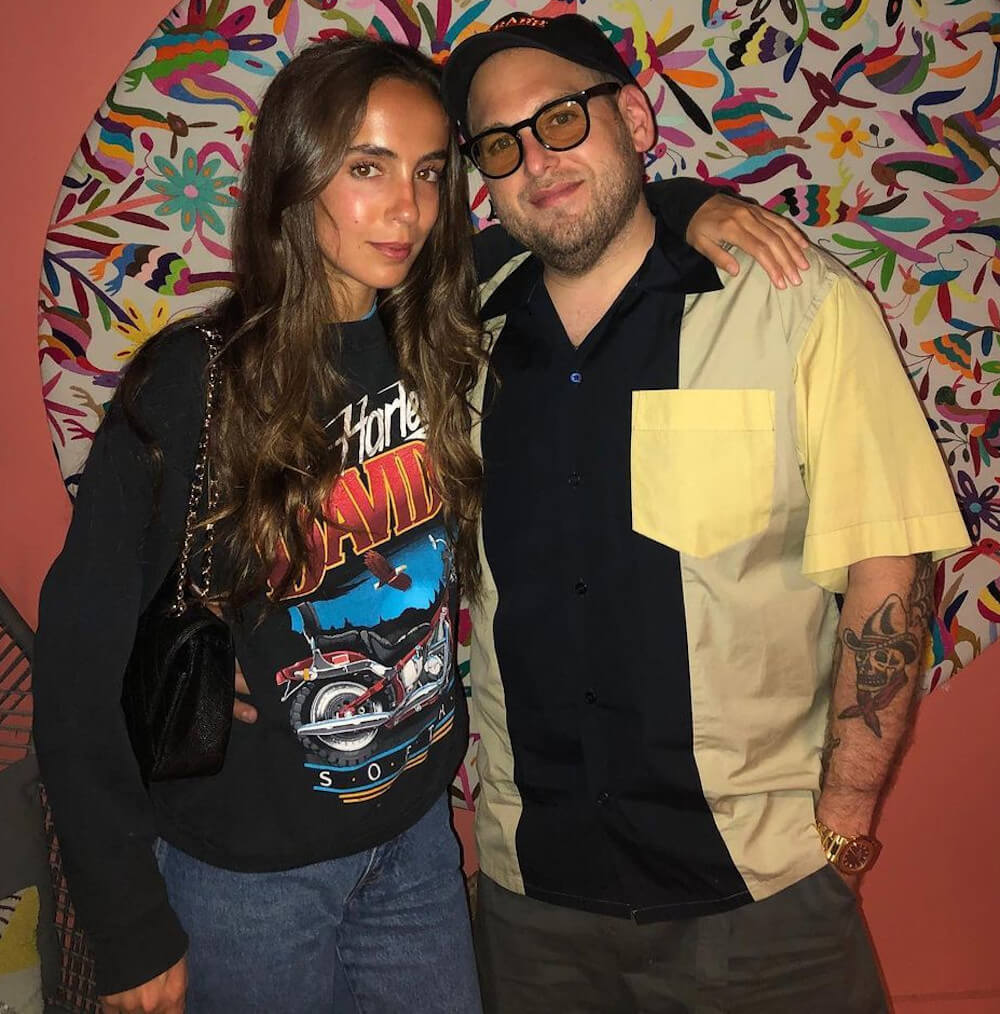 However, after a year of engagement, they called it off after a spark went out between them.
Jonah Hill Has Dated Some Prominent Figures in the Past
Jonah was romantically linked to Erin Galpern. In 2017 they were spotted in New York City for the first time. Later, the two were spotted relaxing on vacation in Cabo San Lucas, Mexico.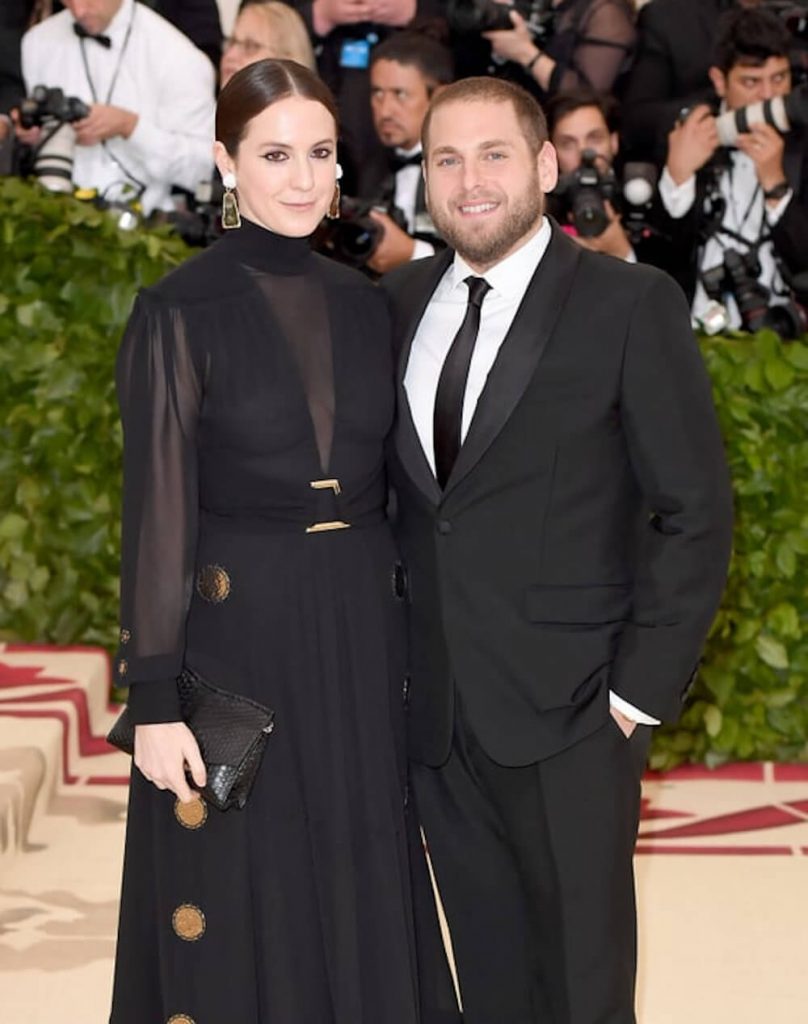 In 2018 the couple split.
Jonah Hill and Brooke Glazer
Jonah was dating dietician Brook Glazer. They first spotted together at a restaurant in West Hollywood. Brook was also helping him with the eating disaster, as she has experienced it herself.

The pair called it off and introduced his new girlfriend to co-star Leonardo DiCaprio.
Jonah Hill and Isabelle McNally
In 2013 Jonah Hill started to date an American actress Isabelle McNally. She is best known for the roles in Before I Disappear, Bates Motel. The couple was spotted together while walking their dogs for the first time.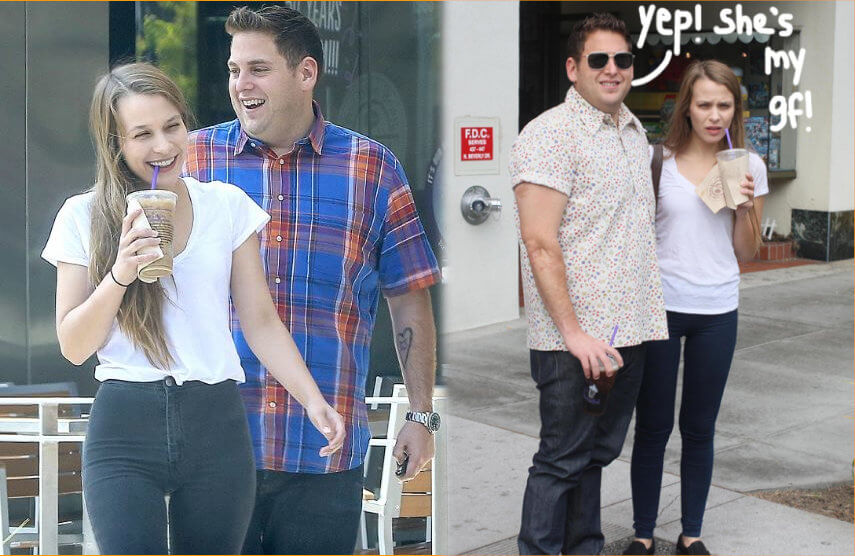 They were together for about seven months, and in 2014 they split.
Jonah Hill and Ali Hoffman
Jonah Hill and Ali Hoffman attended the same school, Crossroads High School, in Santa Monica. They started dating in 2011, after graduated school, although where they were in different years.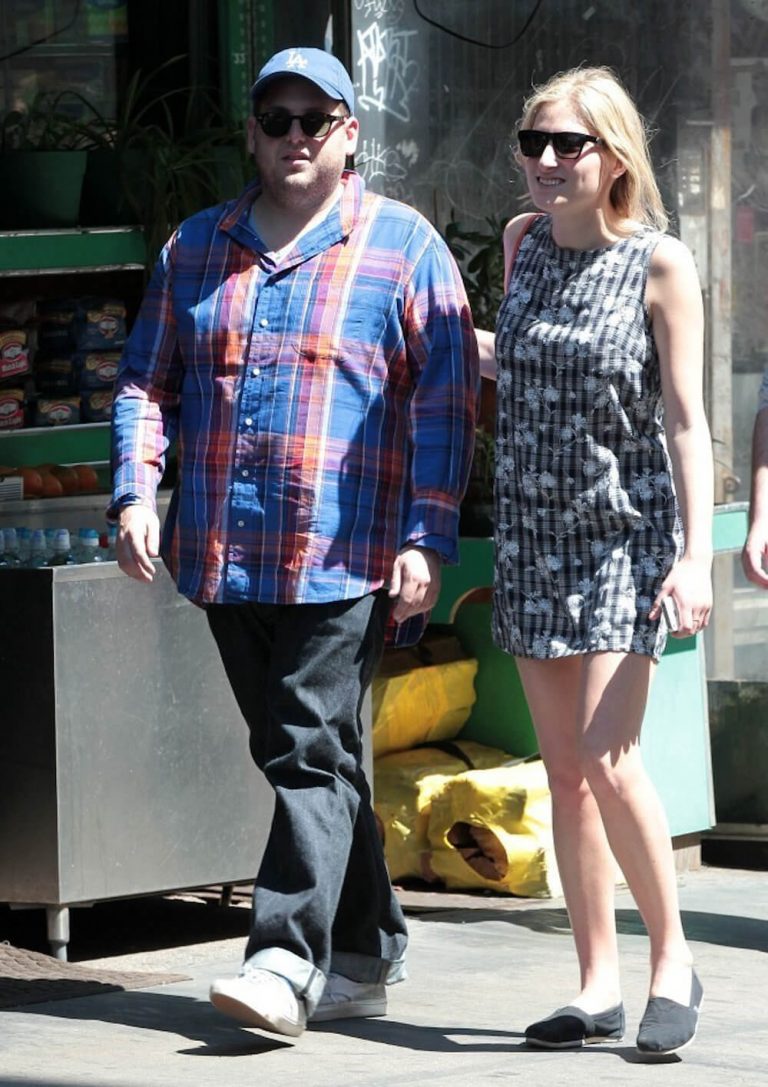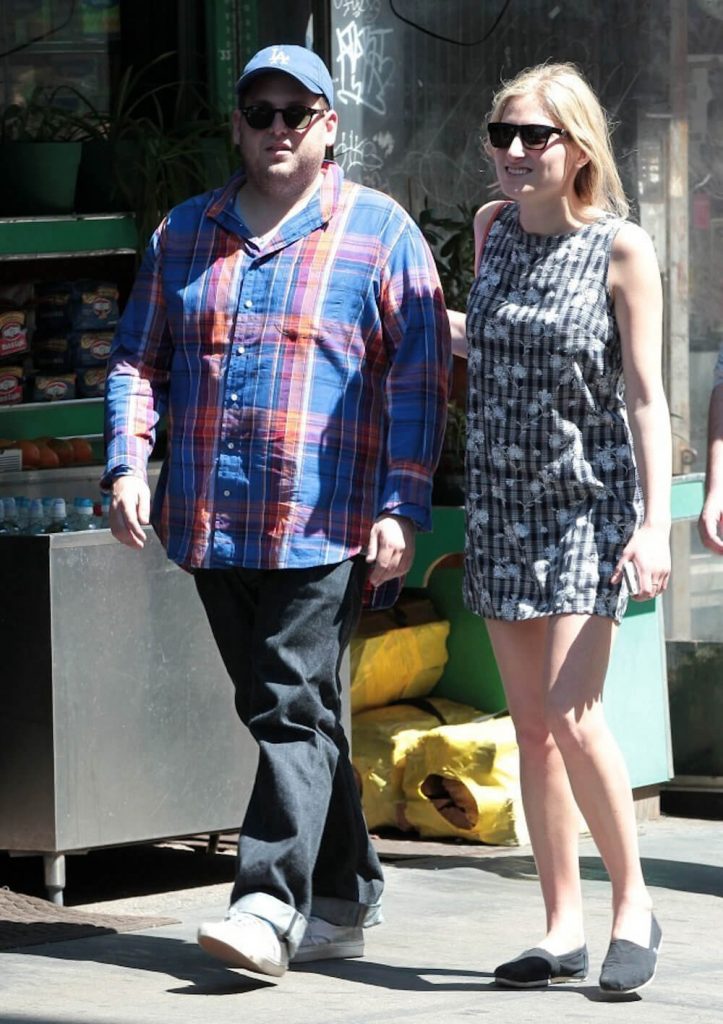 Jonah was very secretive about their romance. However, in one radio show, he revealed how great Ali is. Jonah was close to Ali's father, Dustin Hoffman, who encouraged Jonah to become an actor. Sadly, after nine months of dating, the couple decided to turn different ways.
Jonah Hill and Jordan Klein
Jonah first time met Jordan Klein in high school. However, in 2011, the coupled called it quits because of Jonah's traveling. Jordan always looked happy and supportive, but after she got a stable job, it was a struggle to have a relationship with an actor traveling often.