Who is Ewan McGregor Wife? Is He Married?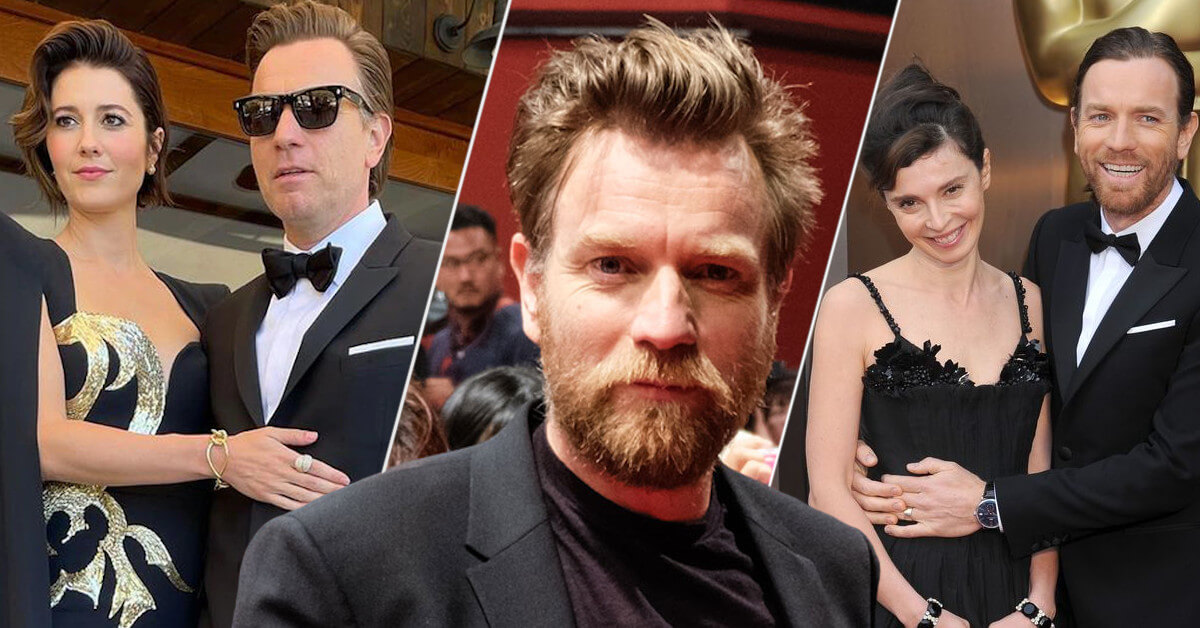 A Scotland actor, Ewan Gordon McGregor, known as Ewan McGregor, was born on March 31, 1971, in Perth, Perthshire, Scotland. He was famous for his role as Obi-Wan Kenobi in the Star Wars franchise.
Ewan McGregor is happily married to Mary Elizabeth Winstead on April 23, 2022. The two even shared a child named Laurie on June 28, 2021. Clara, Ewan's oldest daughter from his previous marriage with Eve Mavrakis, shared the news about the arrival of their baby boy on her Instagram account.
Let us see their timeline of romance from day one now.
Ewan McGregor's wife, Mary Elizabeth Winstead
Ewan McGregor and Mary Elizabeth Winstead were first met while playing as lovebirds in 3rd season of Fargo in 2016. The actor and the actress were separated from their previous partners in 2017.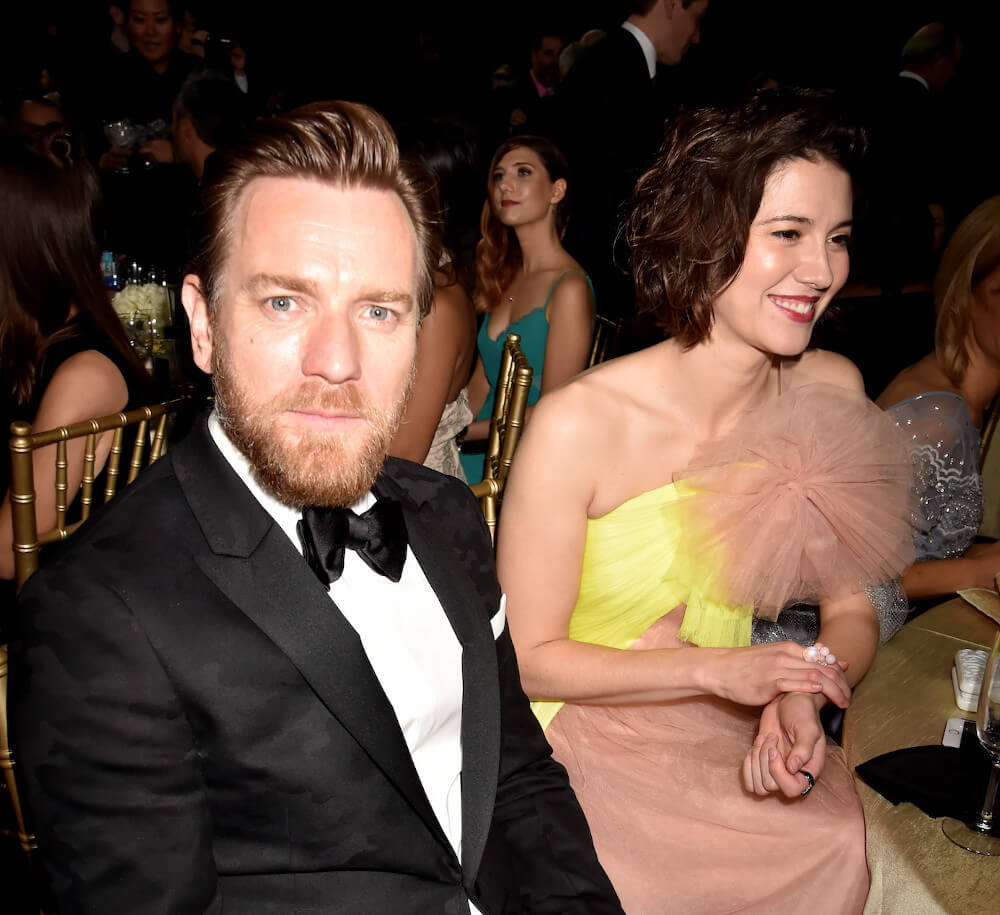 Ewan split from Eve Mavrakis in January 2017, while Mary separated from Riley Stearns in May 2017. The pair were then linked in 2017 as well.
The divorce event of Mary and Riley was publicly known after Mary posted an Instagram post. She wrote, "Sitting here with my best friend, who I love with all my heart. We've spent our lives together, and it has been full of joy and warmth every day.
We've decided to move on from our marriage. However, we will stay best friends and also collaborators all our days. We are still riding and dying, just in a different way now. Riley, I love you always."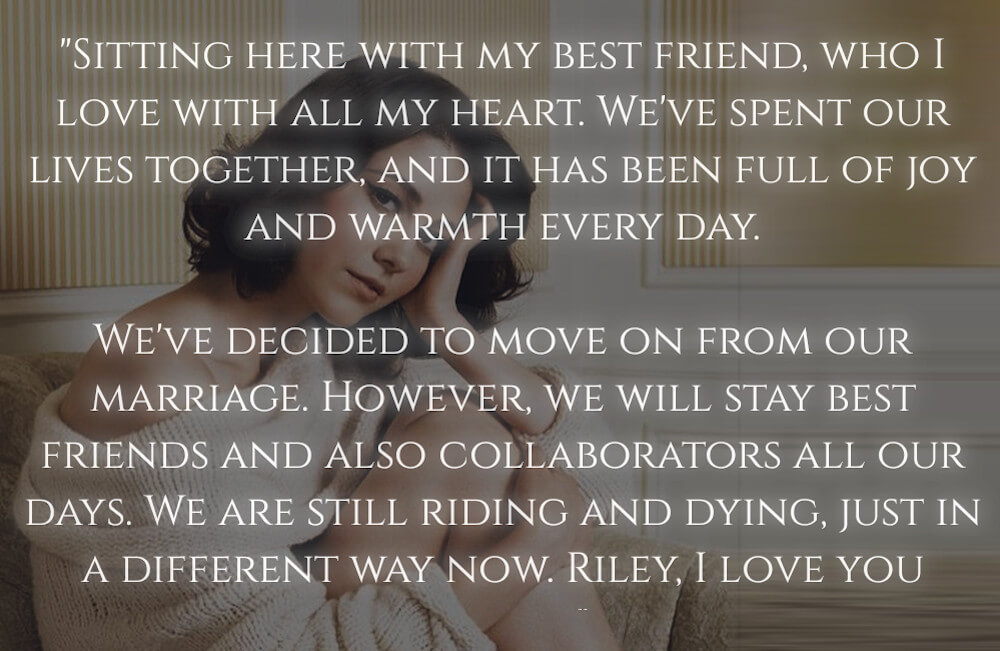 Five months after the post, Ewan McGregor and Mary Elizabeth Winstead were spotted packing on the PDA in London. The actor passionately kissed Winstead at The Good Life Eatery in London's St. John's Wood. This event might be the beginning of Ewan and Mary's relationship.
While the pair were cast in Fargo Season 3, Ewan McGregor played as a tritagonist named Ray who was also Nikki Swango's (played by Mary) fiancée. And at the 75th annual Golden Globes, Ewan thanked Mary for always being by his side, by stating, "There would have been no Ray without Mary Elizabeth Winstead."
The happy moments continued. The pair welcomed their first kid together, which meant that the kid would be Ewan's fifth. Ewan's baby boy was named Laurie. The baby boy brought happiness not only to his parents but also to his step-sister, Clara.
After the birth of Laurie, Ewan seemed to be happier as he thanked Mary and his little boy at the 73rd annual Emmys. Previously he would thank Mary for her support, but now he said, "Mary, I love you so much. I will take this home and show it to our beautiful little boy, Laurie."
Finally, the duo tied the knot after five years of dating. Ewan and Mary decided to keep their wedding under wraps and away from the public's attention. The ceremony, which had an outdoor theme, took place on private property grounds.
Ewan McGregor and Mary Elizabeth Winstead Relationship from Clara's Perspective
Before Laurie was born, Clara McGregor, Ewan's oldest daughter, seemed to hate Mary and Ewan's relationship. She wrote something disrespectful on Mary's fan Instagram account. The comment said, "Most beautiful and talented woman on earth? Oh man, you guys are delusional. The girl is a piece of trash."
However, after commenting, Clara tried to clarify it in an interview. "I don't want to make excuses, but it wasn't my finest moment."
Ewan's daughter also kept being tagged in the photograph she commented on. Clara stated that she was tired because of this. In addition, she kept seeing negative things about her mother as well.
After the comment incident happened, Clara tried to explain that she was shocked that her father and Mary had gone out in public, so she couldn't help but make that comment. It was hard for her to accept, primarily when the media published the picture of Ewan and Mary on Clara's little sister's birthday.
Clara then continued, "I love him and always will. Our relationship is not going to end because of this. Despite my strongly disagreeing with how he's gone about things, we are extremely close. I do hope he's happy, you know?"
Their relationship seemed to be better when Clara posted the birth of her little brother in 2021.
She wrote a warm caption for the post, "Welcome to the world, little brother. Congratulations to my Dad & Mary! This is the greatest gift."
Ewan McGregor's Previous Relationship with Eve Mavrakis
Ewan McGregor and Eve Mavrakis met for the first time on the set of a Kavanagh QC crime drama. This event happened in 1995. But then, their relationship ended in January 2017, and their divorce was finalized in 2020.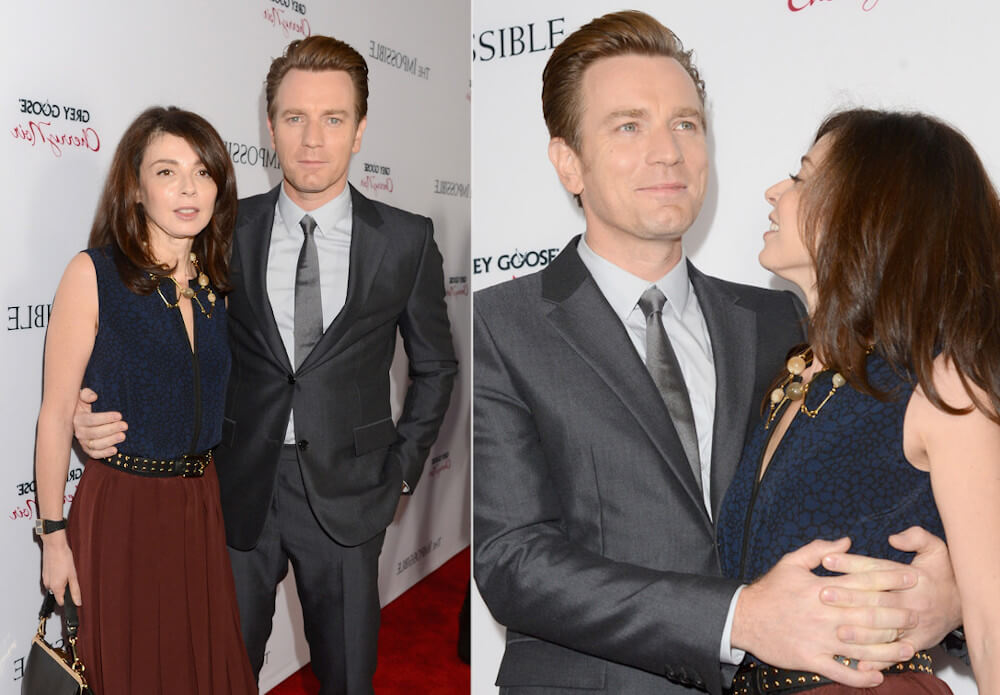 Six months after meeting each other on the set, they decided to wed. Ewan told Men's Health in 2009, "From the moment Eve and I met, we thought it was right. And I hesitate to explain the reasons behind that."
The actor added that if we spent too much time 'working' on our relationship, that wasn't a relationship worth being in. And Ewan realized that he never had to work on his relationship with Eve. They just had it, naturally.
Ewan continued his statement, "If you are attracted to someone, you're comfortable with them and have mutual respect; the rest will take care of itself." And for a better relationship, Ewan suggested that people need to get away from the kids for a bit of romance regularly.
The oldest daughter, Clara, was born after the pair tied the knot. Clara was born on February 20, 1996. She was known as Diane in The Birthday Cake (2021).
Five years after Clara was born, Ewan and Eve welcomed their second daughter, Esther. Esther was born on November 7, 2001. Esther was well-known as Theta Grig in Obi-Wan Kenobi Part II (2022). She got an opportunity to play along with her father in this miniseries.
Then in 2006, the pair adopted a girl named Jamyang from Mongolia. People published the news on April 12, 2006. Ewan and his adopted daughter were once seen walking together with their dog. Their photos were posted on March 28, 2020, by Daily Mail.
Ewan and Eve's youngest daughter was born in 2011. The actor hadn't revealed the actual origin of his fourth daughter, Anouk McGregor. But the online tabloids said that Anouk was born in the United States. Just like Jamyang, Anouk was Ewan's adopted daughter.
Even though Ewan McGregor and his former wife were famous, they kept trying to raise their children in a traditional style.
The Romance Rumor between Ewan McGregor and Melanie Laurent
Ewan McGregor and Melanie Laurent were seen walking together in 2010. This event made people question the relationship between Ewan and Eve at that time.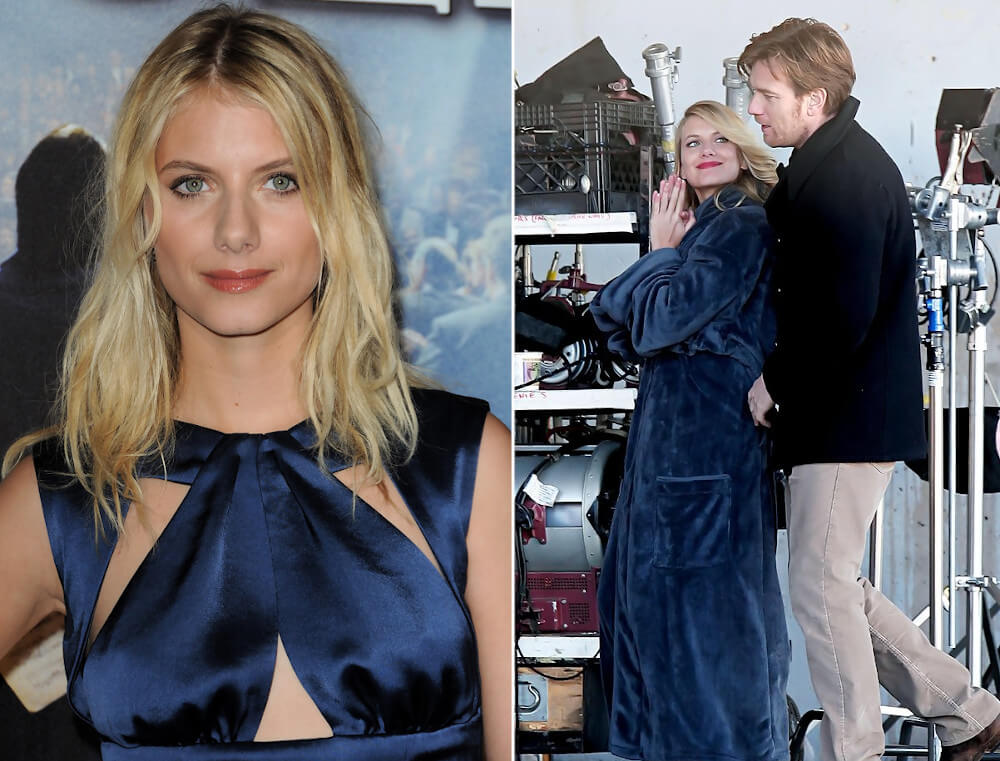 Since the two were strolling hand-in-hand after her performance in Promenade de Sante, people couldn't help but think they were dating.
On the Fashion Spot forums, some people commented about the published photos. A member named LolaSvelt said in surprise, "What?! I thought Ewan was married with kids!"
Another member named Working Girl responded to the comment by saying, "Well, there are rumors he and his wife have an open marriage."
However, after the source published all these photos, there was no confirmation, which meant all of these were just rumors.