Who is Liam Hemsworth Girlfriend in 2023? Is He Married?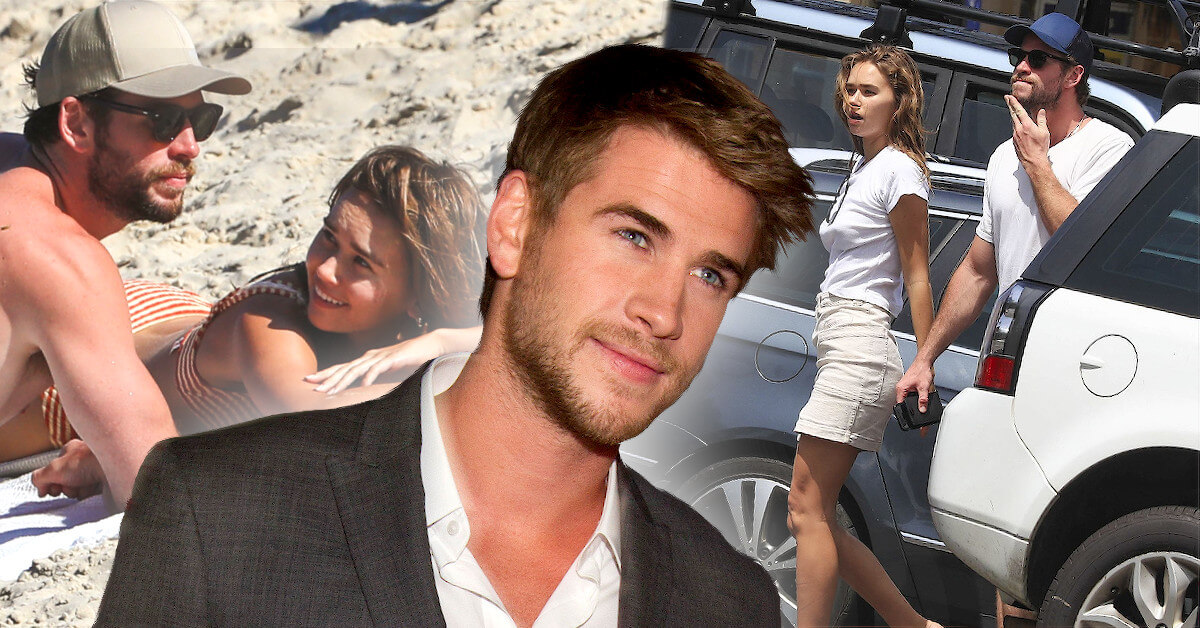 Whether you're a fan of The Last Song, The Hunger Games series, or Independence Day: Resurgence, there will be one common thing; Liam Hemsworth.
With those blue, beautiful eyes, who wouldn't fall for him?
He rose to prominence following his portrayal of Gale Hawthorne in the movies adaptations of The Hunger Games books. He's also the youngest of the Hemsworth brothers, which explains his handsome features and fit physique!
Who is Liam Hemsworth Current Girlfriend?
Two months after Liam Hemsworth filed for divorce from singer Miley Cyrus, he was spotted with model Gabriella Brooks in Byron Bay. The pair were spotted having lunch with Liam's parents!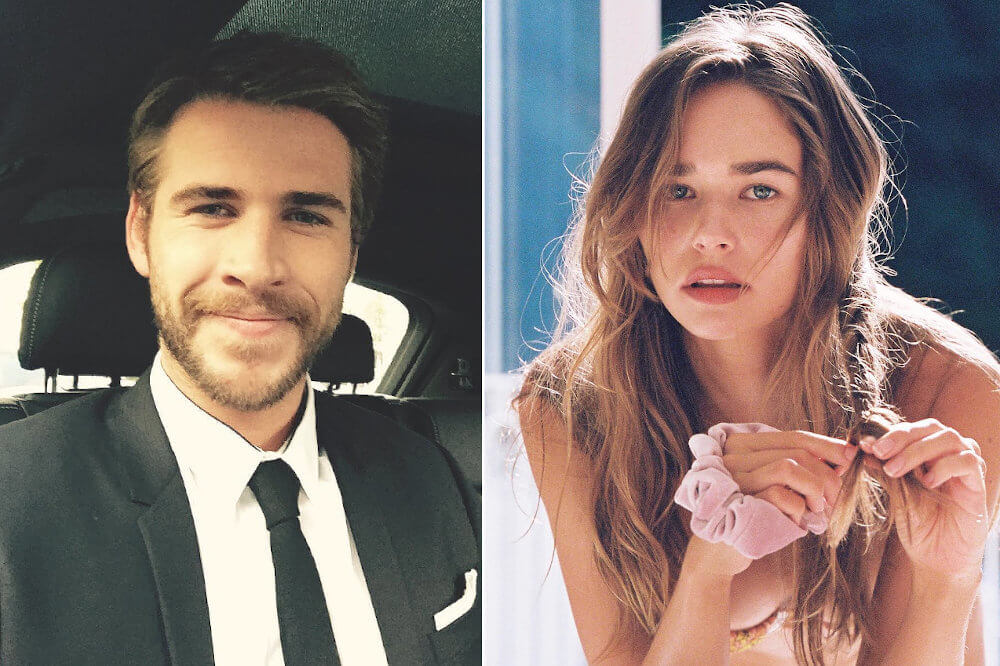 While many people were convinced that Gabriella was just a rebound following Liam's harsh breakup with Miley, an inside source revealed that the couple is "very happy together and it's comfortable and easy."
When the news of the foursome outing broke, a source told that Liam's family "approves of her and really likes her" and that his family's approval "is very important" to Liam.
Following the Covid-19 outbreak, Liam Hemsworth and Gabriella Brooks were quarantined together in Liam's home in Byron Bay.
"Liam has some movie projects coming up and is happy to be living in Australia and being able to spend his downtime with Gabriella," a source reported.
Liam and Gabriella proved how much his family adored Gabriella in a picture posted by Liam's brother, Chris Hemsworth. Each Hemsworth man posed with their significant others to celebrate the oldest son Luke's 40th birthday party in the photo. Gabriella seemed precisely at home.
While the couple has yet to post a snap together on Instagram to make it Instagram official, there has been a glimpse of what desperate fans would call a couple photo posted by Gabriella's friend, Michele Merkin.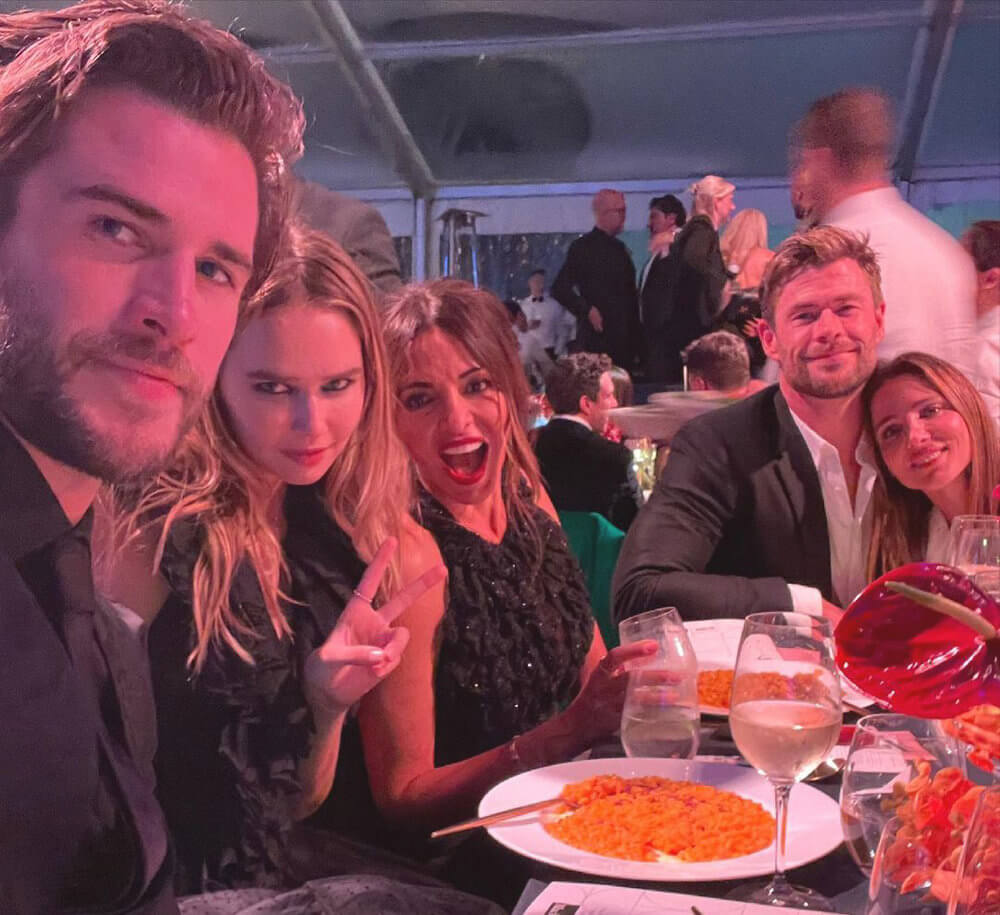 Another near-couple picture was shared in June 2021 by Liam Hemsworth himself during a fundraising night they attended alongside Chris Hemsworth and Elsa Pataky.
While Liam kept his mouth shut regarding their relationship, Gabriella addressed the matter for the first time later that year, stating that her relationship was "very important and very sacred" to her.
"They are great," Gabriella revealed, referring to Liam's family. "They're the most beautiful people, and I'm very lucky to know them," she added.
A source revealed to Us Magazine that the couple "are really close and feel comfortable with one another" and that they "share the same values about family and life."
Considering how often Gabriella is being involved in Liam's family events, it's safe to say that things have been getting pretty serious between the two!
However, having experienced a painful divorce before, Liam reportedly wanted to wait and "be super confident" before he decided to propose to Gabriella.
Well, may Gabriella be his last song!
Liam Hemsworth On and Off Relationship with Miley Cyrus
Suppose you still remember that excitement when Liam Hemsworth and Miley Cyrus were confirmed to be in a relationship after starring in The Last Song. In that case, you're entitled to a veteran discount.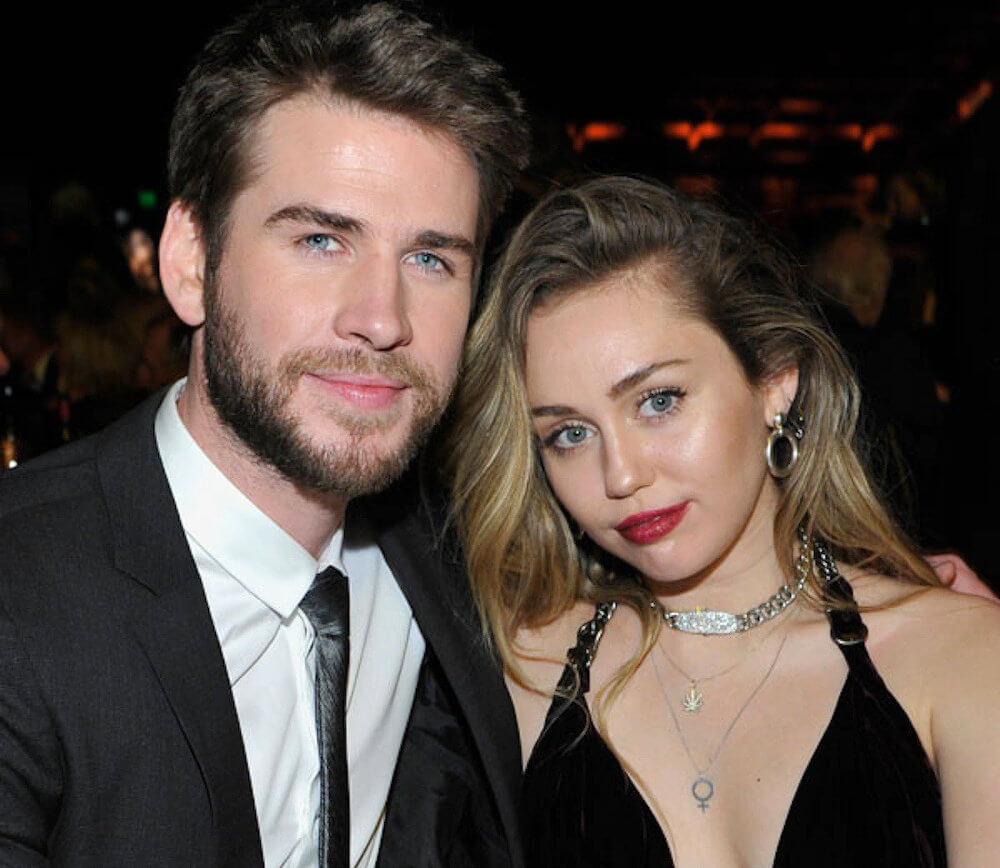 Liam and Miley used to be the real-life example of "if it's meant to be, it will be," following their breakup and eventual marriage. Unfortunately, the couple seems not to be meant for each other.
Liam and Miley were first spotted together off-screen in January 2010, months after The Last Song was released. There have also been reports that they were spotted kissing at an airport around the same time.
They made their first appearance together two months later when they walked the red carpet together at the Elton John AIDS Foundation after-party. Miley solidified the rumor after referring to Liam as "my boyfriend."
Liam also became Miley's muse. The singer admitted that all of the songs on her 2010 album "are about him in a way."
Unfortunately, several months after they went public in the same year, Liam and Miley broke up for the first time.
In September 2010, the couple was seen together again while running errands. Liam and Miley were described as acting "like they had missed each other, kept chatting, and seemed to be catching up."
Another breakup struck Liam and Miley in November 2010. However, a source warned fans not to "be surprised if they get back together," stating that the pair were only taking a time out.
True to those words, another source told that Liam and Miley have been "hanging out a lot" when there's no camera around. The source also revealed that they were "taking it slow" to avoid another breakup.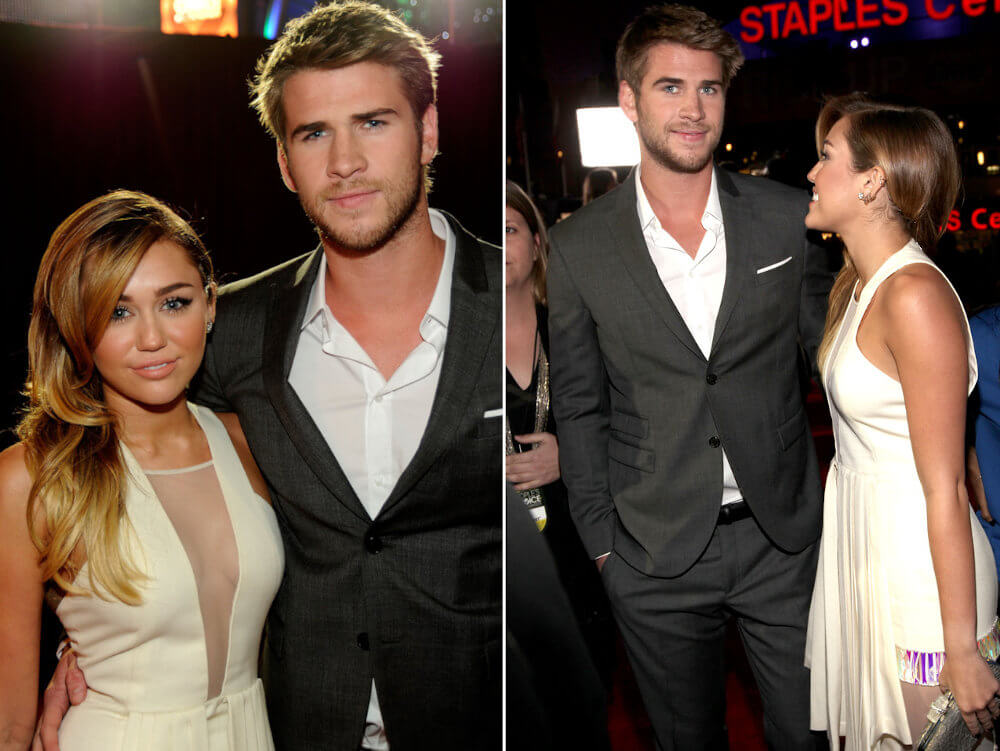 Later that year, the pair seemed to get together, making an appearance together at the CNN Heroes Tribute. They also attended the People's Choice Awards together a month later.
In February 2012, Liam Hemsworth opened up about his relationship with Miley for the first time in an interview with Details.
"She makes me really happy," he admitted.
In June 2012, representatives of Liam and Miley announced that the pair were engaged. People reported that Liam proposed with a 3.5-carat Neil Lane ring. The ring can be spotted then the couple attended their first event following the engagement announcement, the Australians in Film Awards.
However, as there are no announcements regarding the wedding for a year after their engagement, people began to speculate whether Liam and Miley have decided to call it off.
Finally, two years after Liam proposed, Miley's representative confirmed that the couple decided to call off the engagement. However, Liam Hemsworth has nothing but good words for his then-fiance.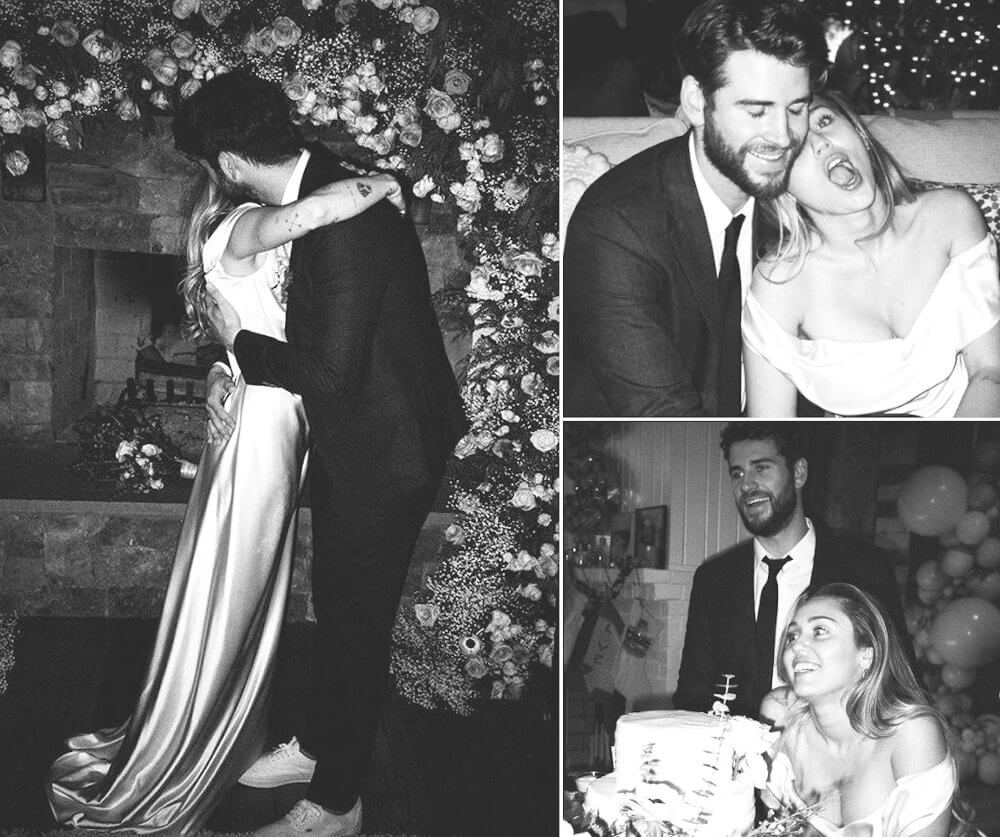 After years, the first interaction between Liam and Miley was in November 2015, when a pet rescue center shared on Instagram that Liam had adopted a dog that Miley rescued.
In January 2016, it was confirmed that the couple was back together and that Miley had been wearing her engagement ring again. However, it wasn't until three months later that Liam and Miley were spotted together in Australia.
In May that same year, Liam looked back on his breakup with Miley in 2013.
"It was hard, man," he said in an interview with GQ Australia. "We were both super young, and it was a good decision at the time. We both needed that," he added.
For months after, Liam celebrated big days by posting pictures of Miley's on his Instagram account. For example, on Miley's birthday, Valentine's Day, and Christmas.
In May 2018, rumors circulated that the pair were expecting their first child together. However, Liam Hemsworth was quick to deny the rumors through a cheeky caption for his Instagram photo.
"I think it's safe to say I'm bringing saxy back. Dad jokes. (Not actually a dad)," he wrote on the picture of him playing saxophone in the set of Isn't It Romantic.
Later that year, Liam and Miley's house in Malibu fell victim to the California wildfires. Thankfully, the couple and their many, many pets remained unscathed. Following the incident, Liam posted a sign that spelled "LOVE" on his Instagram, claiming that "this is what's left" of their house.
Liam also showed how the hardship only cemented their relationship even more by posting a picture of Miley on her birthday, saying that she's "more precious than ever."
Liam and Miley got married in a small and private wedding held in their Tennessee home. The ceremony was only attended by "family and close friends."
Another source also revealed that while they originally planned to hold the wedding in their now-extinct Malibu home, the tragedy and how Liam helped Miley to deal with it "adds another layer of love and security," thus strengthening their bonds as a couple.
They made their first appearance as a married couple in the 16th Annual G'Day USA Gala, where Liam received an award for his acting. In his speech, Liam referred to Miley as "my wife" and called her a "sweet, sweet angel."
Liam Hemsworth later opened up about his private wedding in May 2019 in an interview with GQ Australia, where he revealed that they initially "weren't planning to have a wedding anytime soon." However, following the wildfires that cost them their home, he stated that it made them want "to make a new part" of their lives. Hence the wedding.
Unfortunately, months after their wedding, a representative of Miley's reported that the couple had broken up and were "lovingly taking this time apart." Several weeks later, Liam filed for divorce, citing irreconcilable differences.