How Did Theo James Meet His Wife?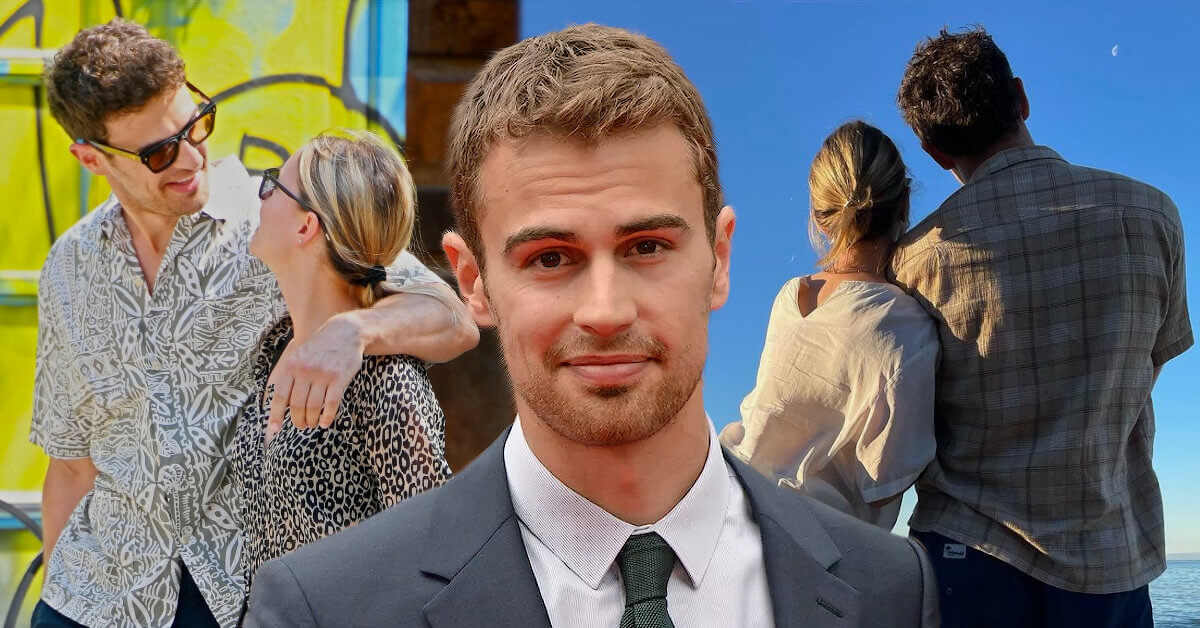 Theo James is one of those actors that we consider have-it-all: talented, handsome, and humble. Especially after his performance as Four in The Divergent Series, both Underworld: Awakening and Underworld: Blood Wars, our admirations towards him cannot be denied.
It is also predictable that he doesn't have a hard time attracting many of his fellow actresses. But is that really the case?
Of course, we all wonder who are the lucky women that he can fall in love with. Unfortunately, the answer is not many. Surprising, isn't it?
That's not the only surprising fact that Theo James has. Stay tuned to figure out all of them!
Who is Theo James wife Ruth Kearney?
His latest relationship (and still going on pretty strong) is with his current wife, Ruth Kearney. She is an Irish actress we know, playing in several big movies and series such as The Following, Primeval, and Flaked.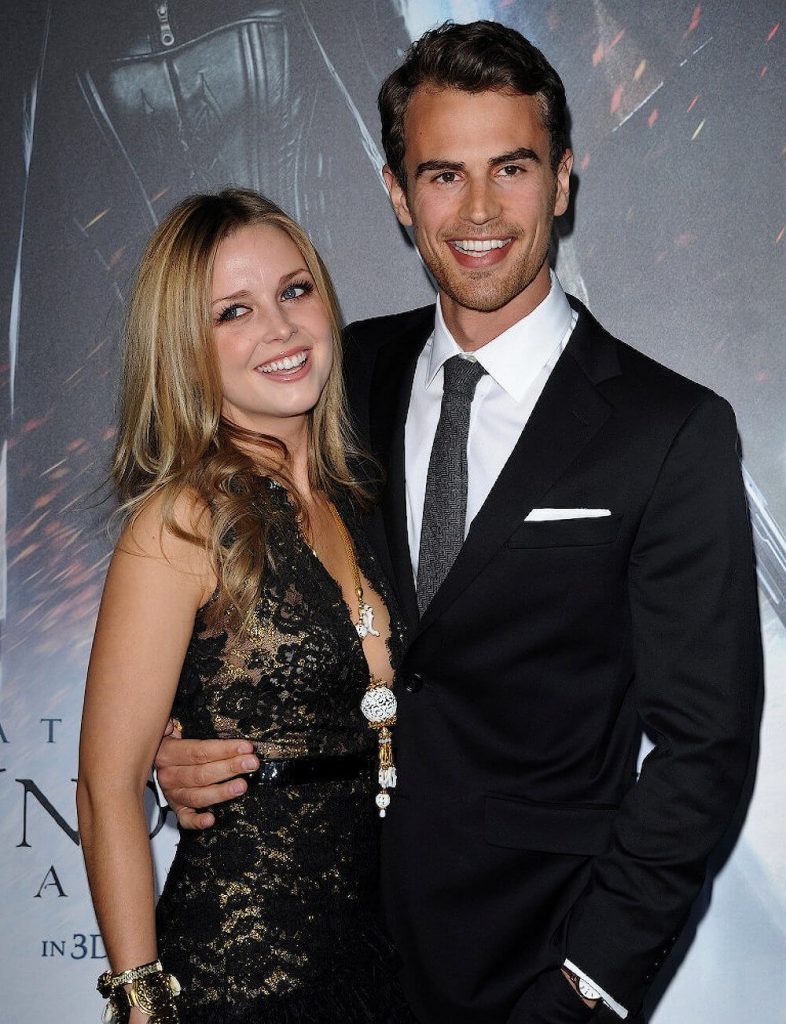 Contrary to what his fellow actors do, Theo kept his married life very, very private. Of course, we know who he is in a relationship with. Still, we rarely get a more in-depth insight into the details of his relationship.
Fun fact: Theo doesn't have any social media! In the era where everybody has Instagram and Twitter, he could go on without having one of them. What a terrific actor, indeed.
Ruth also seemed very private, but thank God she still has an Instagram account. She also posted some of her life there, even though nothing too personal we can get from there.
Ruth and Theo started dating while attending Bristol Old Vic Theatre School in Bristol, way back in 2009. Since then, they have done an excellent job keeping their relationship in a stable state (until they finally got married in August 2018).
They also held a private wedding. The couple only invited a few people, which consisted of their families and closest friends. No paparazzi could get their wedding pictures, and no media could report it at that time. All we know is that they were married already.
They didn't appear in public together until 2012, three years after they became a couple. Then, they showed up together at Theo's premiere of Underworld: Awakening. Apart from that, we can only see their happy moments and activities that they spend together in Ruth's Instagram posts.
Ruth posted several photos of her and Theo chilling at the beach. One of them was in Santa Barbara, California, and the other was at Lake Lanier, Georgia. But that's pretty much it. Well, it is safe to say that both of them uphold their privacy and peaceful lives above all else.
Theo James and Ruth Kearney Care More Than Just Fame
Both of their careers started to sky-rocket the moment they began dating. Not because of their relationship, of course, but because the two were pretty hard-working individuals. As a result, they could focus on both their careers and relationships.
Ruth herself is a very hard-working actress and would do anything to get what she's dreamed of. According to some reports, she knew that she wanted to pursue a career in acting since she was five years old.
She was born in London, but she moved to Monkstown at the age of five to start an academic life that helped her be a movie star. She attended a prestigious and well-known Trinity College in Dublin. She graduated with a "straight distinction" in media and arts. Later in 2009, she went to the Theatre of Bristol, in which she met the love of her life.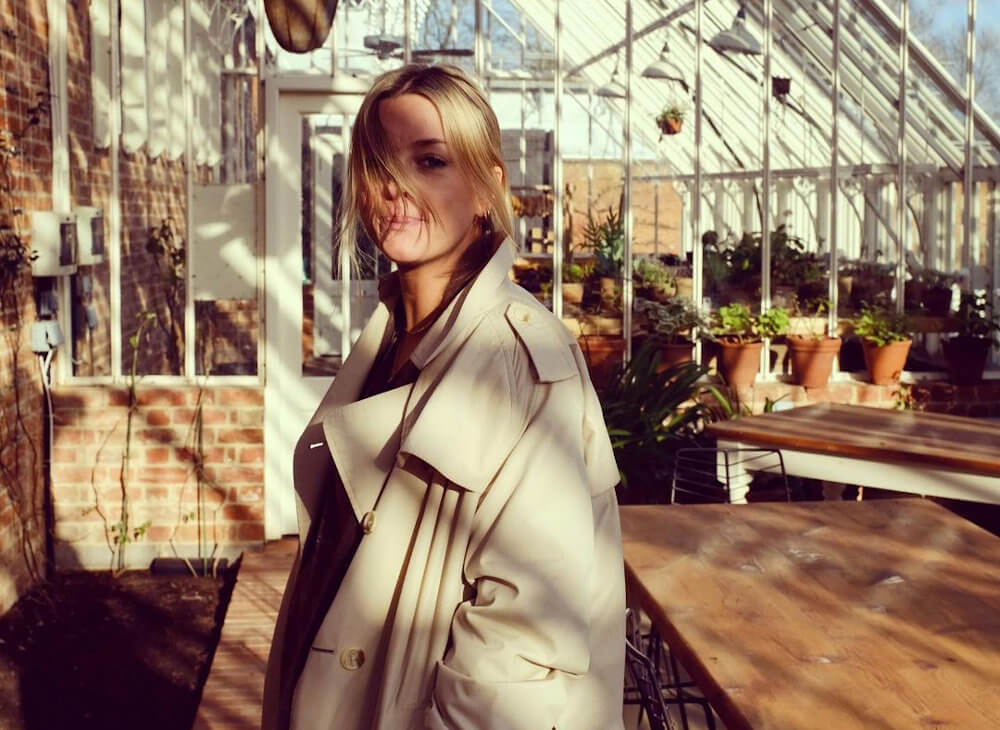 In fact, Ruth revealed that "fame" isn't the thing that she chased when she started her career as an actress.
"That kind of side of it doesn't bother me," told The Following actress when she was asked about all her fame and spotlight that she got.
She continued, "I'm not in this industry to become famous. I don't go for jobs because they will make me well known. It is so. Hopefully, they will lead me on to more interesting roles." She made that statement in her interview with Irish Mirror.
Like a famous saying, "birds of a feather flock together," Theo also seemed to be the guy who focused on other things than fame. Even though he is not a very open person, he voiced his opinions about issues that matter to him. For example, in 2017, he spoke in a GQ interview about refugees in Greece.
"What struck me, looking at that photo of my grandfather, was how recent his journey had been and how quickly, a few generations on, the collective European memory has faded," Theo used his family story as the foundation of his opinion.
He went on, "It wasn't that long ago that our grandparents and extended families were being forced to leave their homes and find safety in other countries."
As an actor, it's amazing to know that someone cares more than just Hollywood highlights and his fans. Well, now we know the reason why so many people shipped this couple.
After Nearly Ten Years Being Together, They Finally Welcomed a Baby!
Another happy news from Theo James and Ruth Kearney is they are finally expecting a baby after three years of being married! In August this year, the couple was exclusively interviewed by E! News about their first-born baby.
Unfortunately, the couple decided not to reveal the identity of their baby. They didn't even mention whether their kid was a girl or a boy. Well, it is probably wise to avoid too much exposure from the paparazzi and the media.
The couple had been spending time with their baby in New York City lately because Theo was working on his newest project, Time Traveler's Wife series. The series was based on Audrey Niffenegger's novel, which was made into the movie starring Rachel McAdams.
Fortunately, this time, some paparazzi could get their pictures strolling around the city, looking casual and smiling on all of their faces.
The picture was taken when the couple had lunch in the SoHo neighborhood. Both Theo and Ruth wore a floral motif shirt, and Theo put his arm around his wife's shoulder. But, their newborn baby was nowhere to be seen.
Ruth also posted an Instagram photo with a caption, "NY nights." Though it was only her picture sitting down, holding a drink, and looking fabulous, it is kind of obvious that Theo was the one who took the picture. It also means that they had dinner together at that time.
Did Taylor Swift Want to be Theo James Girlfriend?
Moving on from Theo's lovey-dovey relationship with his wife, now we finally got into his other girls. Does the actor ever have other relationships or affairs throughout his entire career?
Yes, he was rumored with several famous names like Taylor Swift and his co star in Divergent, Shailene Woodley. Yes, you guys heard me right.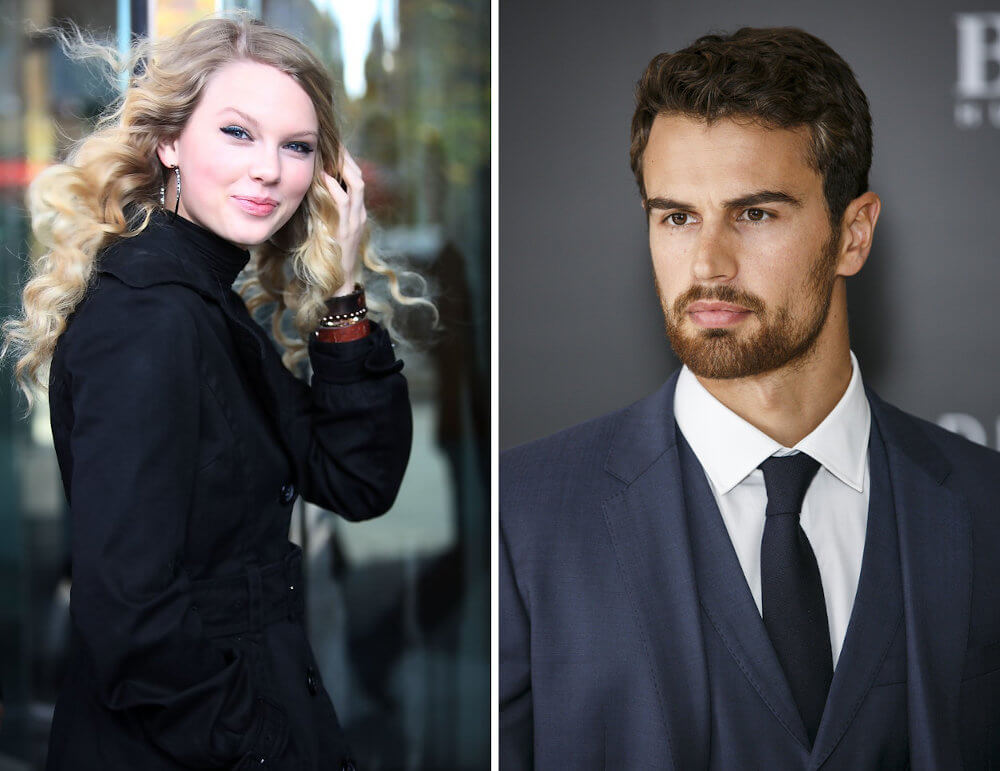 In 2014, the International Business Times reported that Taylor Swift wanted to be Theo James girlfriend. What?! Does she make any song about him already? We hope so because a song about Theo James would certainly be a bomb.
"Various reports have surfaced, saying that Swift is trying to make Theo James her new boyfriend," the media stated.
"Fans can imagine how likely this may happen as Swift did once date One Direction singer Harry Styles." Yep, that sounds convincing.
The report got more detailed. It said that Taylor even asked her best friend, Hailee Steinfeld, to ask Theo's friend if there was a chance they could meet up for a date in Los Angeles. However, neither Taylor nor James took this rumor seriously. Well, we know that the media likes to target Taylor with pretty much any Hollywood actors.
At that time, the whole world already knew that Theo was off the market anyway. So, it is normal that he ended up looking "not interested" with Taylor. What if he was single at that time, though? Do you guys think Theo and Taylor would be an item?
Theo James and Shailene Woodley's Chemistry in Real Life
As we mentioned earlier, Theo was also linked to his co-star, Shailene Woodley. Well, their chemistry in the series is undeniably strong. It is so hard not to ship the two in real life as well.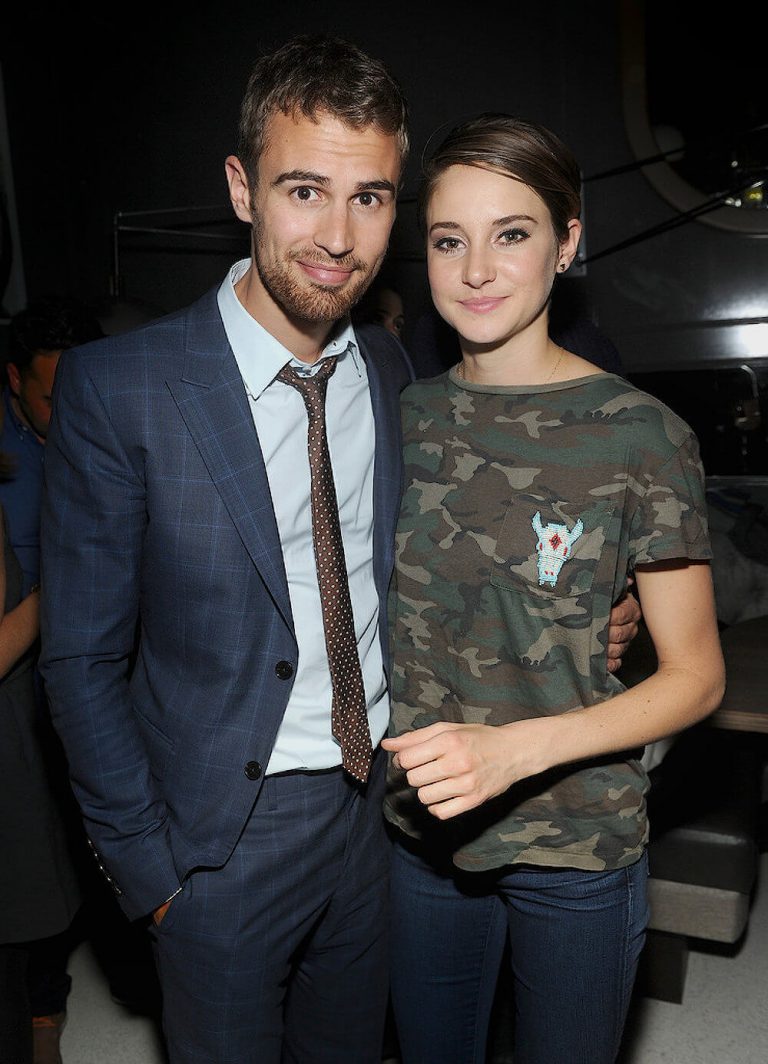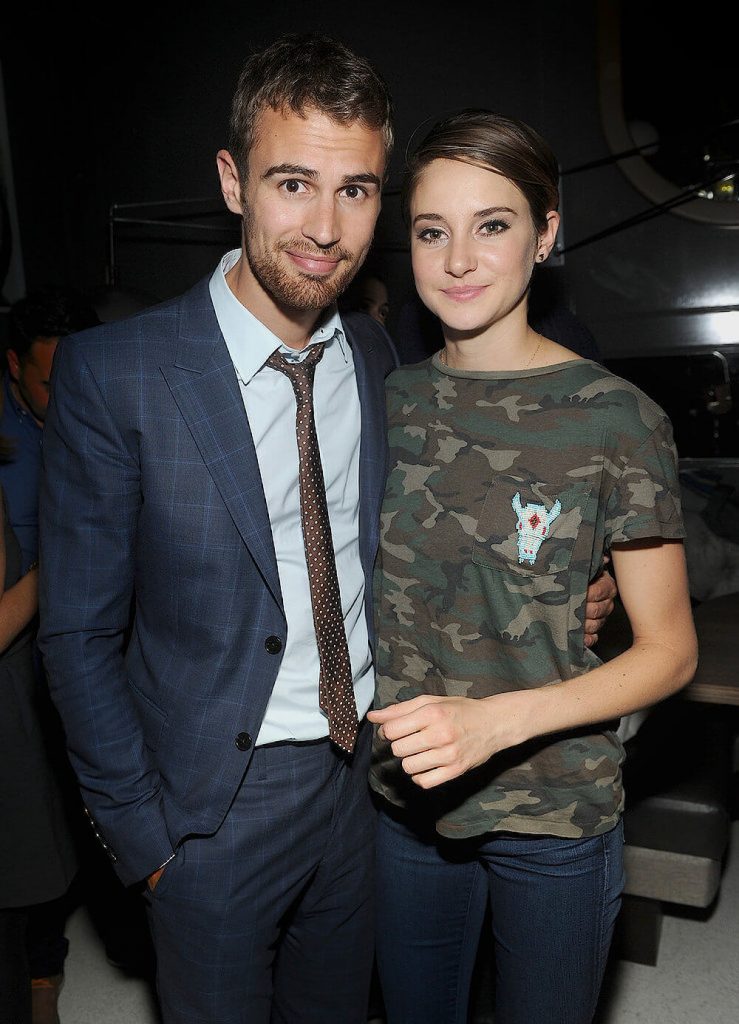 Shailene Woodley and Theo James are best friends in real life. But that's just it. The two never even thought of building their relationship to be more than that.
Despite the rumor, Shailene didn't hesitate to show her admiration towards Theo. She adored how "naturally masculine" and "talented" Theo is.
"We auditioned a lot of guys, and a lot of these actors were playing male, masculine leaders. Even if they were good, they were still acting it. Then, Theo walked in and just demanded it with his presence. Theo is smart as a whip – he majored in philosophy and traveled the world before he even became an actor – so he'd had a full life before the industry. He didn't feel like he had to prove his masculinity," expressed Shailene in her interview. Well, of course, we agree!
From there, the chemistry then flew naturally. Not only the audience who loved their bonds, but also the movie crews. Theo is one of those actors who seemed to be loved by everyone.
---
---