Is Hailee Steinfeld Dating Anyone? Who is Her Boyfriend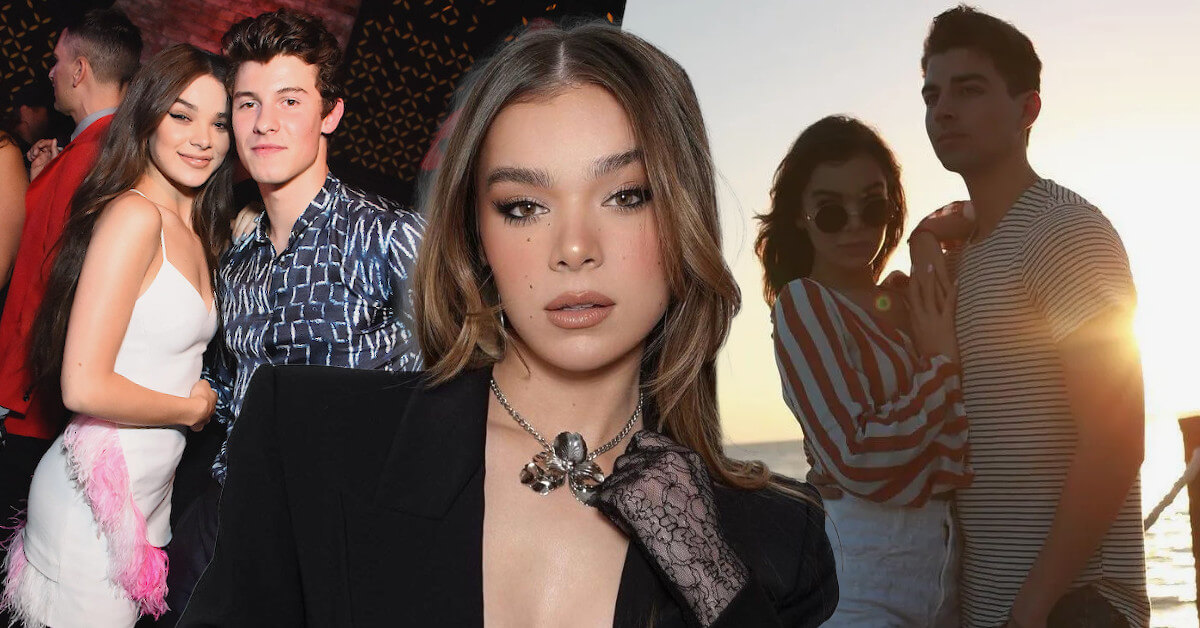 An award-winning actress, singer, and executive producer – Hailee Steinfeld – is currently single. However, this beautiful actress has had unique relationships with some renowned guys such as Charlie Puth and Justin Bieber.
How did they meet for the first time? If you are curious enough to know all the love facts about Hailee Steinfeld, let us proceed now.
Is Hailee Steinfeld Single?
As of now, Hailee Steinfeld is reportedly single. She told that she was pretty sure about what she wanted, including a partner. 
"I am in a place right now where I'm pretty sure I know what I want most for me. Whether it is in relationships, work, and life in general," Hailee said.
"So, that's what I am after. I am painting the picture of what all that looks like."
Hailee Steinfeld also gave an opinion about her future partner. She said, "I want a partner who is loyal and honest but confident in themselves. I hope he can do his things while I do mine. It is weird talking about it since it's been in my head for so long."
Hailee Steinfeld also thought about what kind of person her future partner will be. Hailee often thought about his appearance, traits, and dreams.
However, Hailee also tried to focus on herself while thinking about that. Hailee never had a moment to say, "Oh, I feel so single," even though she often saw how people got engaged or married.
Hailee Steinfeld's Boyfriend: Niall Horan
At first, the lovebirds didn't want to admit their relationship. But then, it was as if the two made some signals that they were dating. Hailee's last relationship was in late 2017 when she reportedly dated Niall Horan.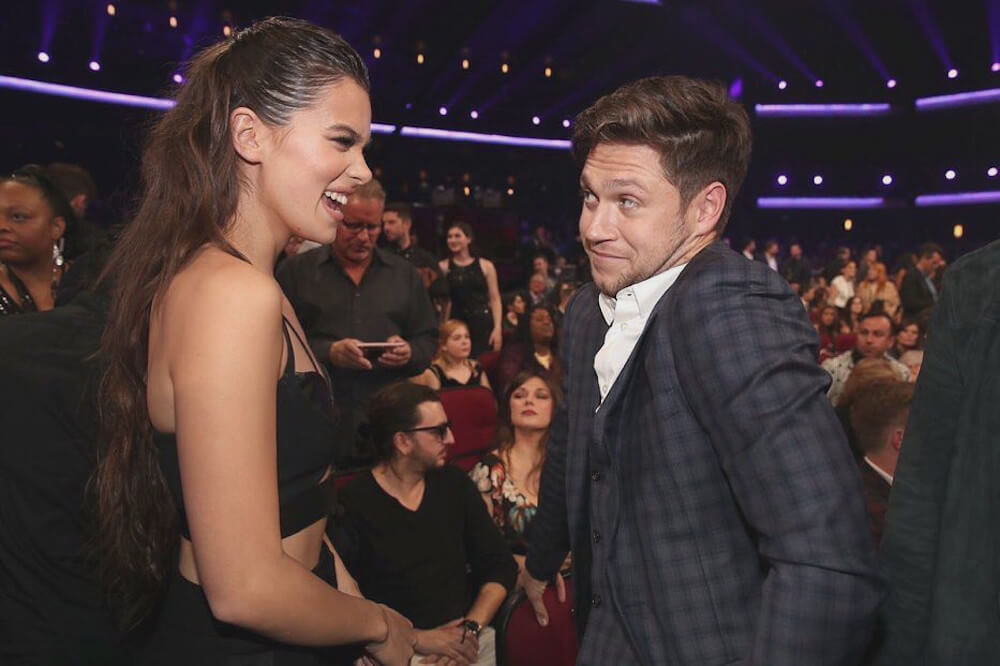 Their rumors started spreading since Niall posted an Instagram feed that showed a photo of Hailee Steinfeld and himself. Niall Horan put a lovely caption for this image. Niall Horan looked at Hailee Steinfeld, who was laughing with a simple smile.
"Happy birthday to the loveliest person on the planet. You're one of my best friends, @haileesteinfeld. Have no idea what the hell is going on in this photo. Love you, Hails."
Okay, so this post made a public uproar, and one of the users said with sarcasm, "friends." With Niall Horan posting this lovely photo and its caption, who wouldn't suspect that the two had something special?
Furthermore, Hailee Steinfeld admitted that she was in love during an interview with Cosmopolitan. Although she didn't mention a specific name, the public knew that Niall Horan was the guy she talked about.
She said, "When you fall in love, you'll pick up on the tiniest thing about yourself. I am one to spread out on the mattress and take up every inch of space.
Now, I don't want to do that anymore. I want to make as much room for you as possible."
When everything seems to be worked out, eventually, Hailee and Niall can't proceed with their relationship much further. It was unfortunate, as Entertainment Tonight confirmed their split in December 2018.
Hailee Steinfeld's Boyfriend: Did Hailee Date Justin Bieber?
Once, Hailee was rumored to be hooked up romantically with Justin Bieber in 2017. Even though one of the media, mentioned that the two were together for a month, Hailee denied this rumor.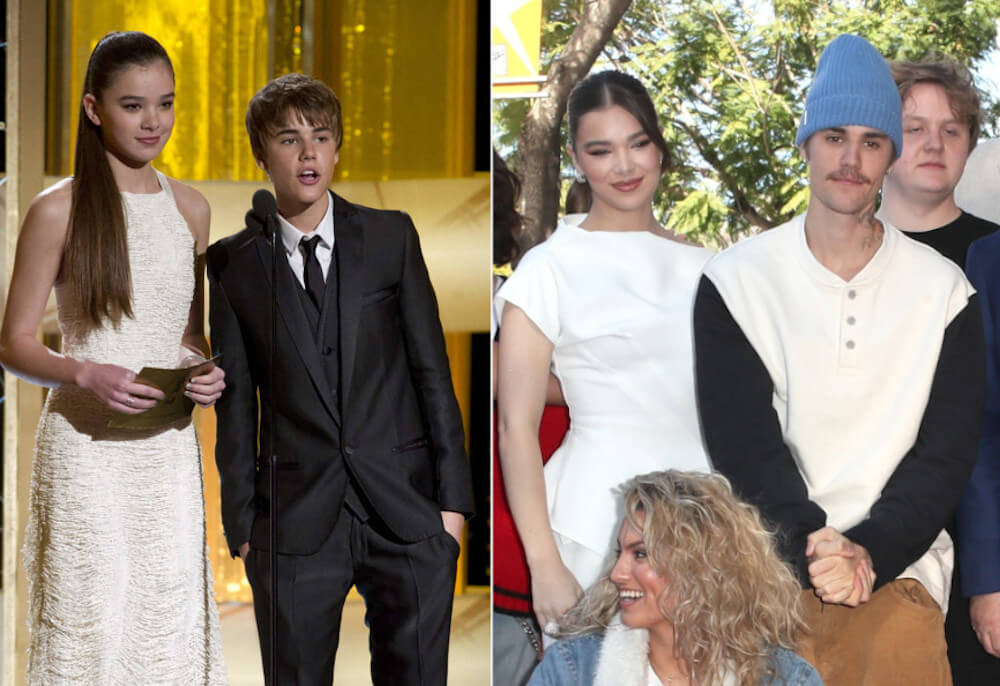 The rumor went crazy as the media said that Hailee and Justin had a meet-cute at a church. Media said that a particular pastor introduced them to each other. You know, when the media had already witnessed something, this could lead to a hot rumor. And it happened to them.
Hailee also gave her two cents, saying, "It's crazy and nonsense. I don't know why people started to make such a big deal. Justin and I are friends and have been friends for years."
It was also said that Hailee didn't even attend the church, as the media said previously.
But, for Justin Bieber, this rumor was nothing because he was used to dealing with other hook-up stories, such as Hailey Baldwin, Sofia Richie, and Kourtney Kardashian.
Hailee Steinfeld's Ex-Boyfriend, Cameron Smoller
The two were connected in 2016. Both parties confirmed the relationship, and they were quite often to be spotted on each other's social media accounts.
As Hailee attended the Golden Globe nomination in 2017, Cameron Stroller joined his girlfriend. The two were also spotted together at the W Magazine's Celebration of the Best Performances Portfolio after that.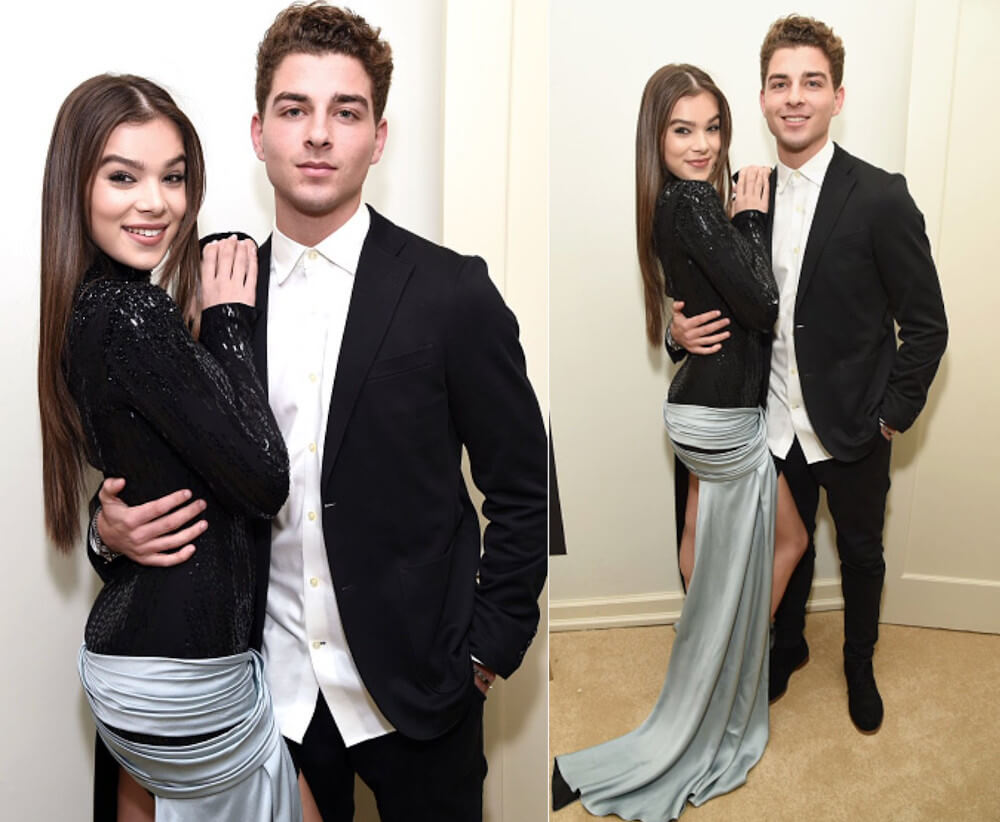 And on Valentine's Day in 2017, Cameron sent her roses and a teddy bear doll. The actress, who couldn't hide her happiness, posted her photo along with the gifts.
Hailee put a caption, "So Smitten," with many love and kisses emoticons.
Hailee Steinfeld also tagged her boyfriend on the post, making the public jealous. But everyone was also happy, seeing that the actress and her boyfriend seemed very in love.
However, despite how romantic they were toward each other, they decided to split in November 2017. Hailee and Cameron seemed sweet to each other, and many regretted their choice to separate.
As of July 2019, the public spotted Hailee Steinfeld and Cameron Smoller attending the Republic Records party. This event happened after Hailee separated from Niall Horan. But the two have remained friends until now.
However, this news was still unclear whether the two decided to rekindle their relationship. It is nice to see that they remained in touch. They are best friends, and they will always be.
Hailee Steinfeld's Ex-Boyfriend, Charlie Puth
Hailee Steinfeld was also rumored to be hooked up with We Don't Talk Anymore singer, Charlie Puth. The speculation began when Hailee Steinfeld and Charlie Puth were spotted hanging out at the American Music Awards in 2015.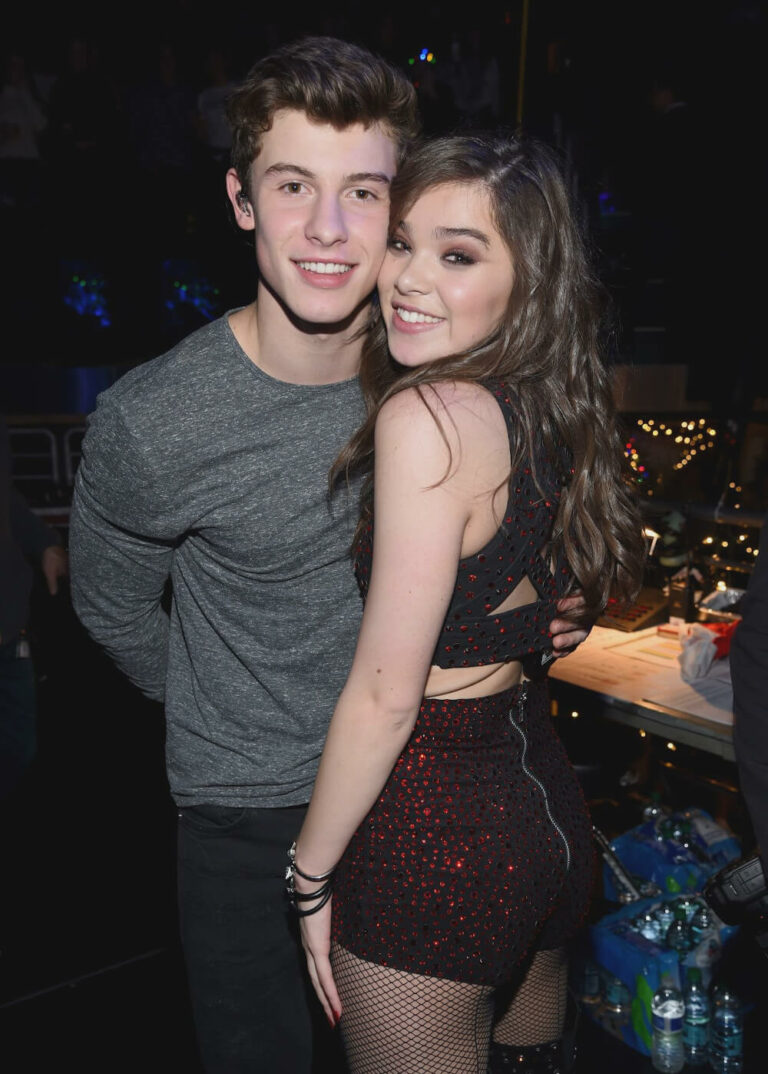 Furthermore, Charlie was once saying that there was one particular girl in his life that he didn't want to make 'public' during an interview with USA Today. The discussion was held since the public witnessed Charlie kissing Meghan Trainor on stage.
Charlie said, "Meghan and I are good friends; we can laugh about it now. I have a girl in my life right now that I'm not making too public, and I don't want folks to get the wrong idea."
So, the public thought that the girl Charlie mentioned was Hailee Steinfeld.
However, Charlie was a little embarrassed when Hailee Steinfeld asked about a specific vegetable. There was a history of Charlie Puth and Brussels sprouts.
But it seemed that the viewers focused on Charlie Puth's deep voice. And the other YouTube users were also hoping that Charlie Puth and Hailee Steinfeld could be a pair. Unfortunately, there was no confirmation from both parties about this news.
So, it is safe to say that they weren't dating. But are you secretly shipping them to be together?