Halle Berry Boyfriend 2023: Inside Her Love Life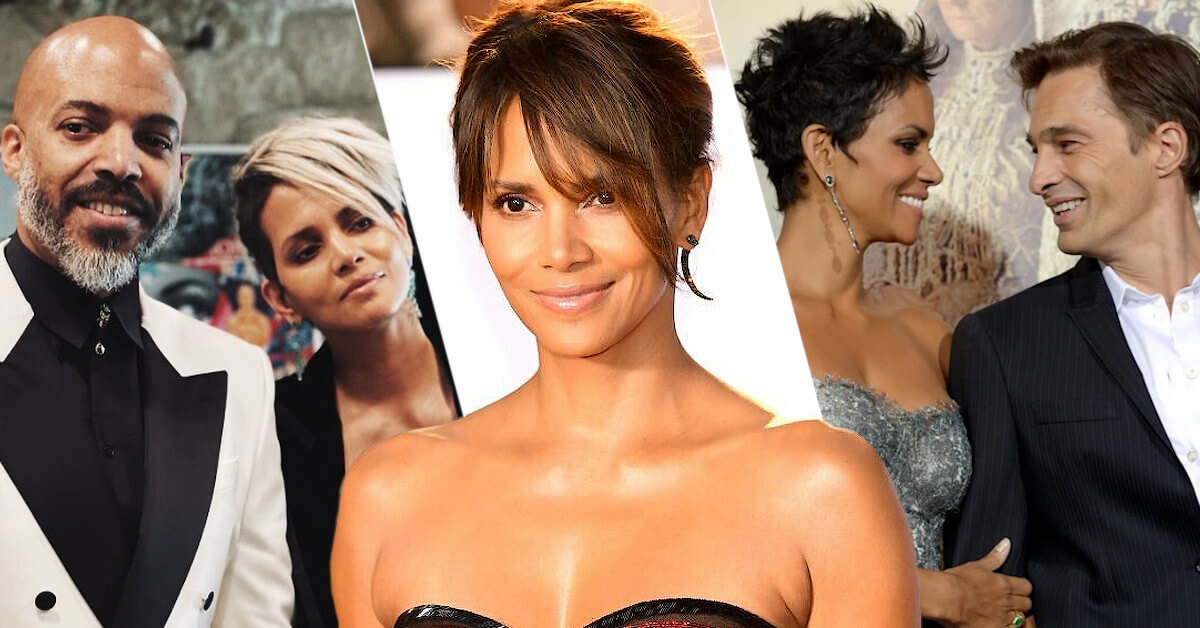 With more than three decades in the movie industry, acting credit is not the only thing that Halle Berry collects! The actress also collects ex-boyfriends, proved by an extensive list of ex-boyfriends she used to date.
Not that lucky in romance, it took Halle Berry years before finally finding her Mr. Right in her current beau, Van Hunt!
Are Halle Berry and Van Hunt Still Together?
In 2020, Halle Berry teased her fans about the existence of her new man in an Instagram post on her birthday. To thank all the well-wishes, she posted a picture of her feet tangled with someone else's in bed.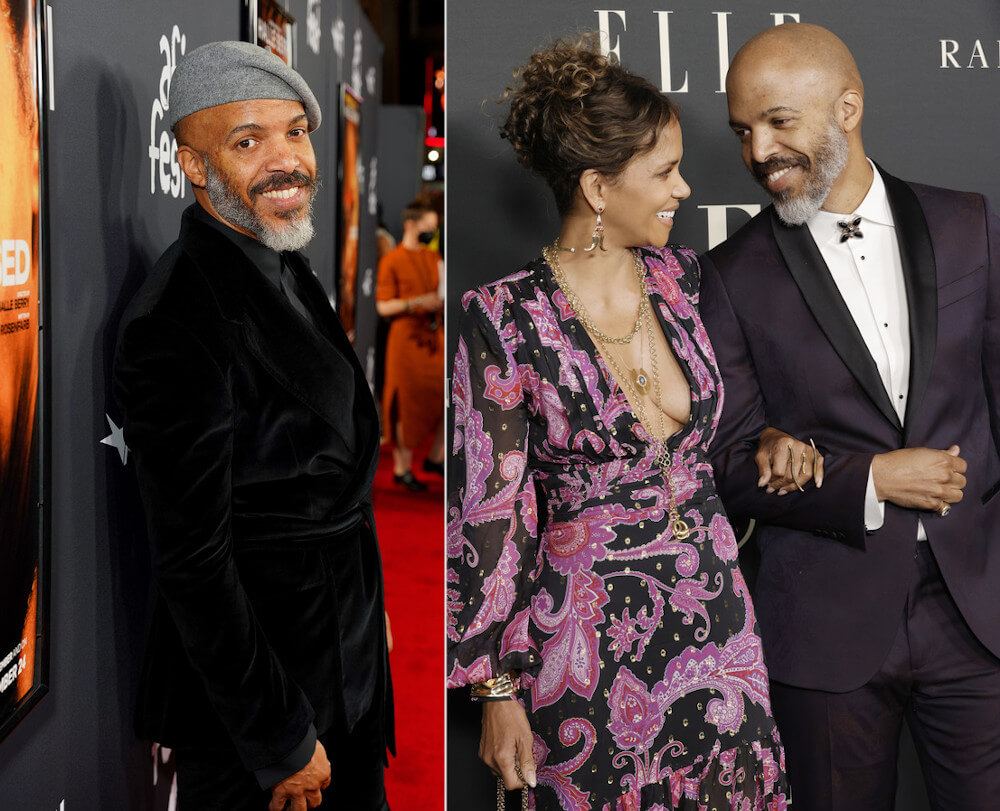 Their relationship soon became Instagram official a month later, with the identity of Halle's mystery man revealed; singer Van Hunt!
A source told Us Weekly that Van Hunt "is a wonderful, caring man" and that he "is head over heels for Halle."
"She's had some negative experiences," another source shared. "Van has taught her to love again and love herself," the source continued.
Halle Berry and Van Hunt continued gushing about each other through their respective Instagram posts. Later, Van Hunt also revealed how much Halle Berry influenced his upcoming songs.
"The inspiration for our relationship goes across everything, I'm a completely different person, I can say it like that, and I think that it's improved every aspect of my life," Van continued.
The couple made their red carpet debut at the 2021 Academy Awards. Following their first event appearance together, several sources tipped off that there's a high chance of Halle and Van taking their relationship into the next stage and that Halle "can see herself settling down with him."
Well, that's probably true! Even Halle admitted through her Instagram caption, "I only wish I'd known you sooner so I could have loved you longer!"
Van Hunt returned the favor, posting a picture of Halle and captioning it with "Some meet her and speak only of her beauty, but intelligence and storytelling will mark her stay."
In November 2021, Halle Berry and Van Hunt gave a joint interview with Extra. The couple took the opportunity to share tidbits about their romance behind the cam and how their support for each other matters.
"When you're loved and supported as a woman, everything changes," Halle shared. "The day looks brighter. Everything looks better," she continued.
Meanwhile, Van stated that Halle's support makes him "feel warm and fuzzy."
Their relationship isn't only approved by fans but also by their children! Halle Berry revealed to AARP the Magazine how her son asked her and Van Hunt to do a "little commitment ceremony."
"It meant a lot to us," Halle said. "I have two children with two different fathers. All I care about is that my kids are OK with the decisions I'm making," she closed.
Why Did Halle Berry and Olivier Martinez Divorce?
In 2010, Halle Berry and French actor Olivier Martinez began dating after meeting on the filming set of Dark Tide. This relationship happened only months after Halle split from her previous partner, Gabriel Aubry.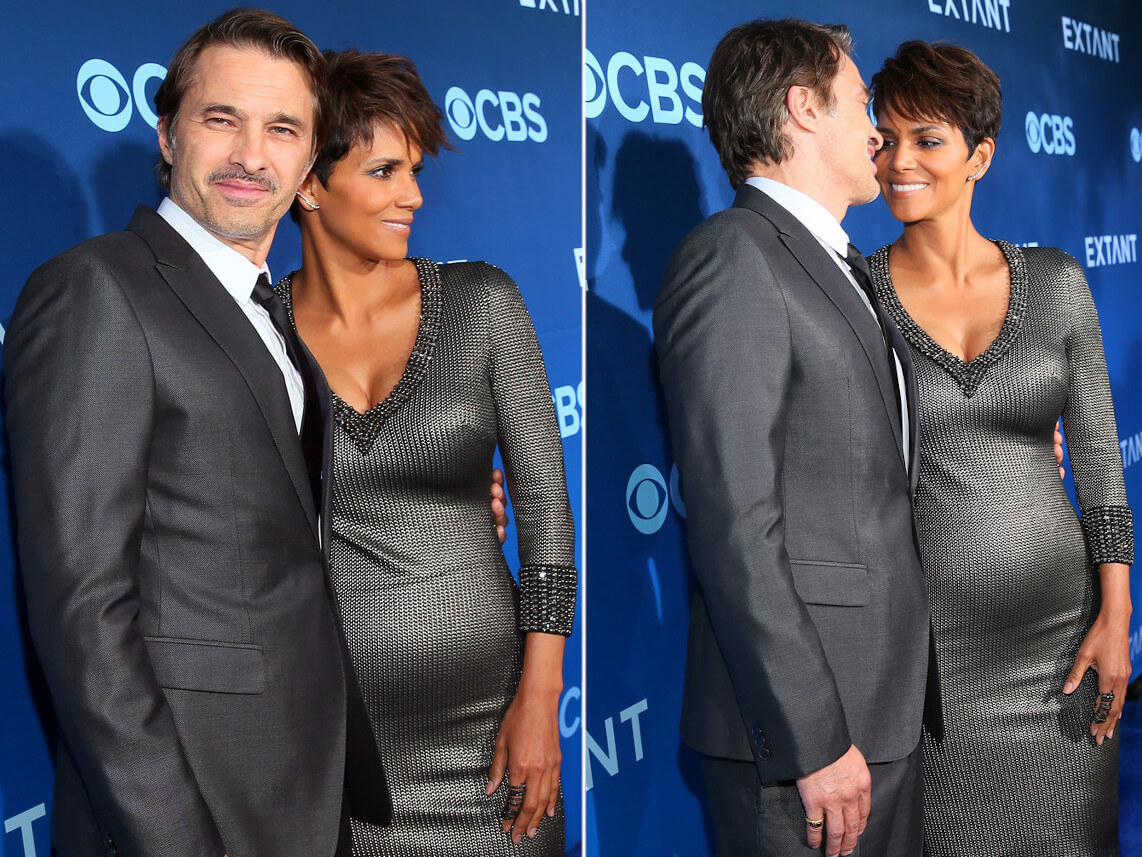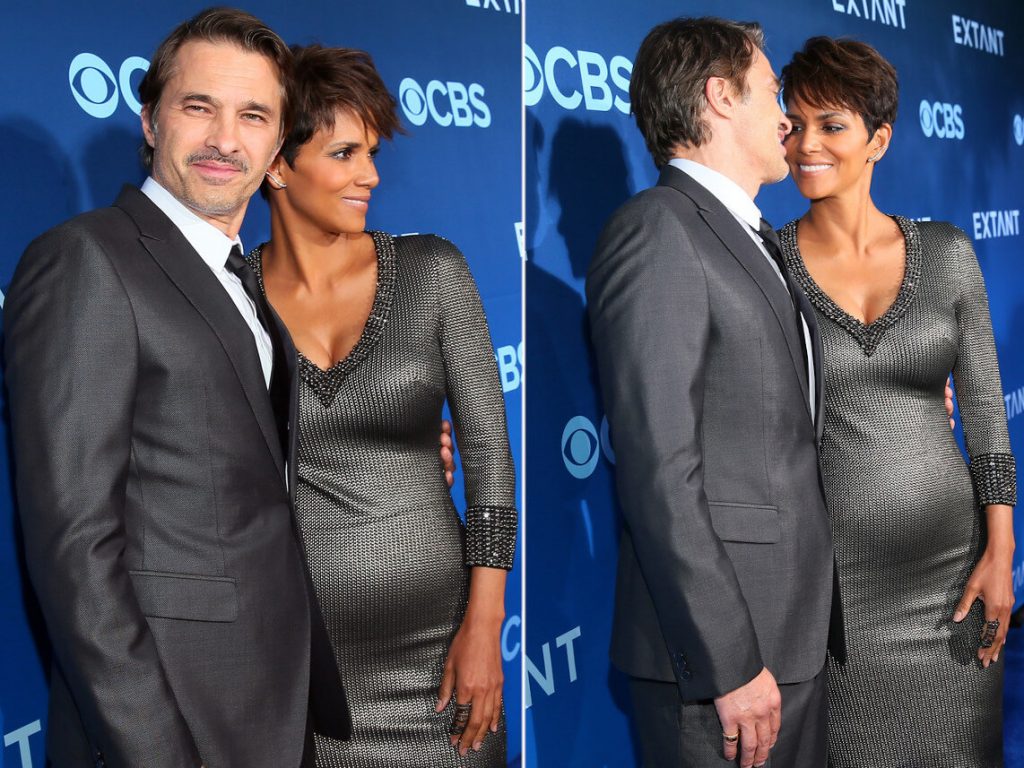 After nearly two years of dating, Olivier decided to get down on one knee and proposed during the holidays.
Several months after Olivier and Gabriel were involved in a nasty brawl, Halle's representative confirmed to E! News that the couple was expecting their first child together.
"It's a blessing," the source said. "Halle and Olivier are really excited. They can't wait to have a baby together," the source continued.
Several months after the pregnancy announcement, Halle Berry and Olivier Martinez married in Vallery, France. They welcomed the birth of their son, Maceo Robert Martinez, in October 2013.
Unfortunately, the happiness didn't last long. Ever since early 2014, there have been many rumors circulating that the couple is on the brink of divorce.
Although their representatives claimed that "nothing is further from the truth," many things proved the rumors to be likely true, such as Halle Berry forgetting her second anniversary during an interview.
There's no happy ever after for Halle Berry and Olivier Martinez, as Halle filed for divorce in October 2015, citing irreconcilable differences. The day after, Olivier filed for divorce, citing the same reason.
How Long Did Halle Berry Date Gabriel Aubry?
In 2005, Halle Berry dated the Canadian model Gabriel Aubry. While the couple appeared to be super head over heels for each other when they were still dating, their breakup was one of the messiest breakups in Hollywood.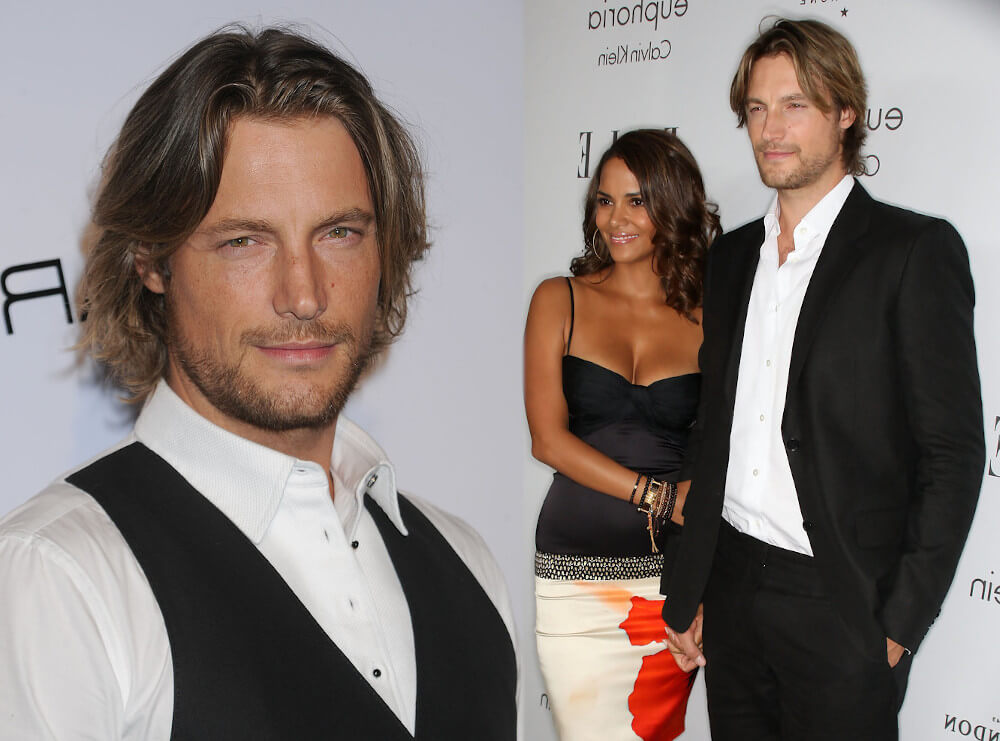 During their five years relationship, the former couple welcomed the birth of their daughter, Nahla Ariela Aubry, in 2008.
Unfortunately, their happiness as a complete family didn't last. Two years later, Halle Berry announced that she had broken up with her baby daddy. The couple also assured fans that they would have joint custody over their daughter.
The cordial co-parenting ended sooner than later after Halle requested to court that she be allowed to bring Nahla with her moving permanently to France, where her beau at that time, Olivier Martinez, resided.
Gabriel thought Halle was trying to separate him from Nahla and requested sole custody. The two were later involved in a heavily-publicized custody battle, where even Salma Hayek testified for the court!
Halle also claimed that Gabriel emotionally abused her throughout the five years of their relationship, thus her decision to move abroad.
The former couple eventually reached an "amicable agreement" over their custody battle and that Halle must pay Gabriel $16,000 of child support every month.
Were Halle Berry and Eric Benet Married?
Halle Berry met Eric Benet in 1997 when both attended a concert at House of Blues in Los Angeles. The actress admitted that she "didn't feel any sparks" when they first met, but she started to fall for him thanks to frequent emailing for more than a year.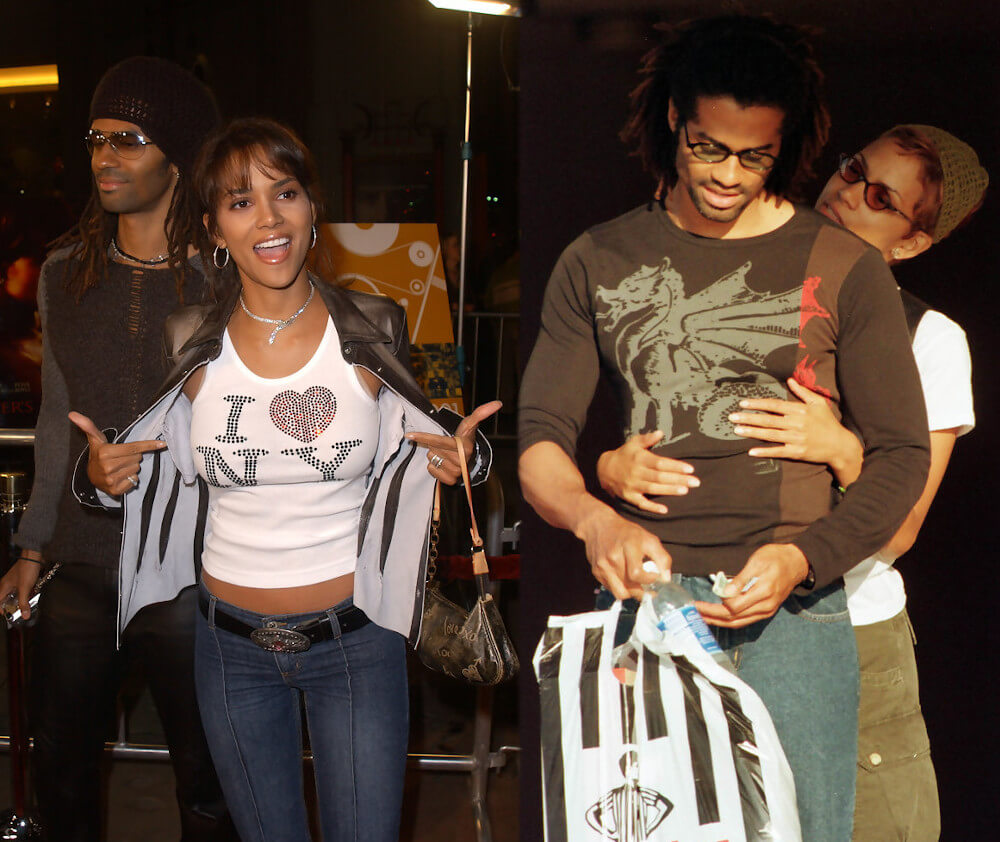 Eric popped the question three years after their first dating, and the pair married in January 2001. Halle also adopted Eric's daughter from his past relationship, India. While many believed Halle had finally found The One, rumors about Eric's cheating allegations started circulating.
When she first heard about the cheating rumors, Halle Berry refused to believe it and even threatened to sue the tabloid for spreading "false stories." However, shortly after, Eric confessed to cheating because of sex addiction.
Eric Benet later entered rehabilitation treatment with Halle's support in an attempt to save their marriage. Unfortunately, even after two years, Eric repeatedly cheated on her. Having had enough, Halle filed for divorce in 2003.
"I feel we need time apart to reevaluate our union," Halle Berry shared in an official statement. "We ask that you respect our privacy as we are going through this emotional time," she concluded.
Halle Berry and David Justice
In 1993, Halle Berry married for the first time to the former New York Yankees star, David Justice. The couple married for four years before eventually divorcing in 1997.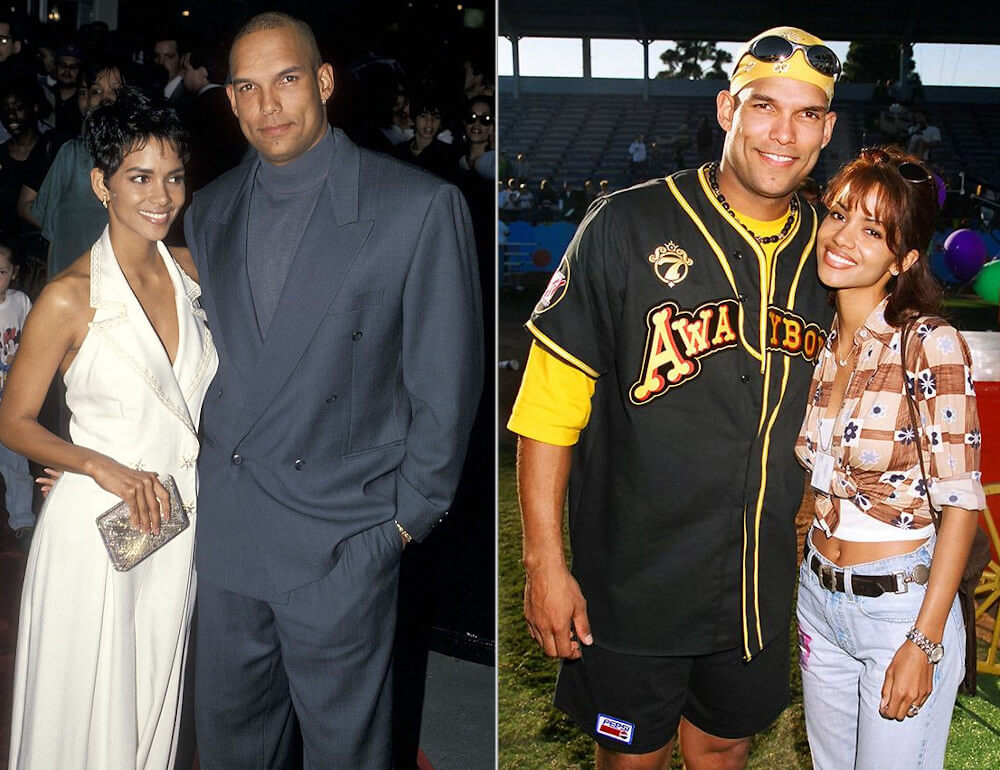 While they were still together, Halle once described David as her "prince on a white horse." Ironically, they divorced only months after celebrating their third wedding anniversary.
"For four years, David was part of my life, every day, every hour," she shared in an interview with People. "This is a painful, painful chapter in my life," she continued.
After their divorce, Halle Berry later revealed in an interview that she once dated an ex-boyfriend who physically abused her and "caused permanent hearing loss" to her left ear. Although she didn't disclose the ex-boyfriend's name, many believed that the ex-boyfriend in question was David Justice.
It took David two decades to set the record straight. He told People that he never hit Halle Berry in any form.
"All I was trying to do was let the world know that David Justice is not the person who hit her on her head and caused her hearing loss," he said in the interview. "I'm not perfect, but don't ever say that I hit a woman," he added.
How Many Flings Did Halle Berry Have?
Besides her tumultuous long-term relationships, Halle Berry wasn't a stranger to various dating rumors and brief flings. For example, before marrying David Justice, the actress was reported to have a brief fling with Kevin Costner in 1989.
She also briefly dated Criminal Minds hunk Shemar Moore, in 1997, shortly after her split from David Justice. Shemar later told BET in 2013 that they "had to keep it hush-hush" because her divorce with David was just finalized. Halle and Shemar broke up a year later.
In 2004, Halle Berry briefly dated fellow actor Michael Ealy for a year. Although their split was amicable, Halle admitted that it made her feel that she "didn't want to be in a relationship."