Is Salma Hayek Married? Meet Husband Francois-Henri Pinault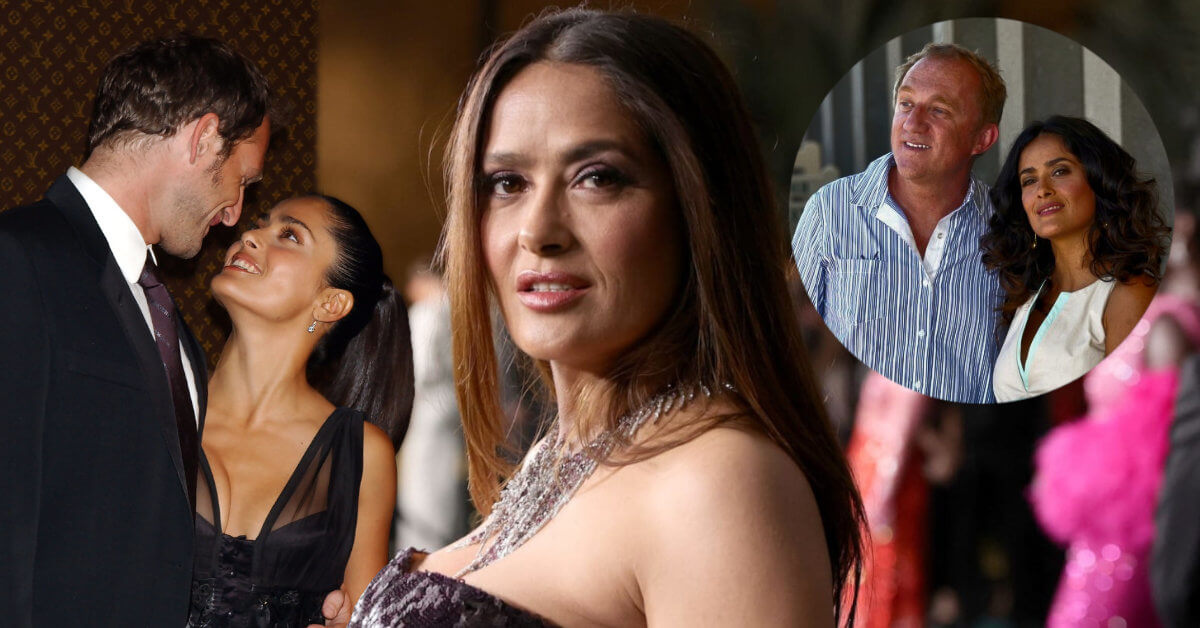 Salma Hayek is outstanding in her own ways; she is sexy, talented, and captivating. Everybody can't seem to ignore her presence in all of her movies. Take a look at the film Once Upon a Time in Mexico, Savages, Wild Wild West, and Frida? Of course, she steals all of the audience's attention.
Her breakthrough movie was when she got the role in the biographical film Frida which led her to be nominated for the Academy Award for Best Actress and become the first Mexican actress nominated in that category.
Salma also received a nomination for the Golden Globe Award and British Academy Film Award. She continued to slay in all of her movies ever since then.
Who is Salma Hayek Husband?
Looking at all the glitter and fame that surround Salma Hayek makes people wonder about her personal life. It's like an inseparable part of actors; the more famous they are, the more people get curious about their personal lives, especially their relationships.
Salma never hides her relationship status. Even though she's surrounded by other famous actors and men who want to be with her as well, she's not afraid to commit to a serious relationship.
Salma Hayek has been married for more than a decade. She's married to a successful French businessman, François-Henri Pinault.
He is the CEO of a big fashion house, Kering. It is amazing to know that two successful people can manage a long-lasting and stable relationship in a world where the attempt to play around is pretty strong. So, what's their secret to a successful married life?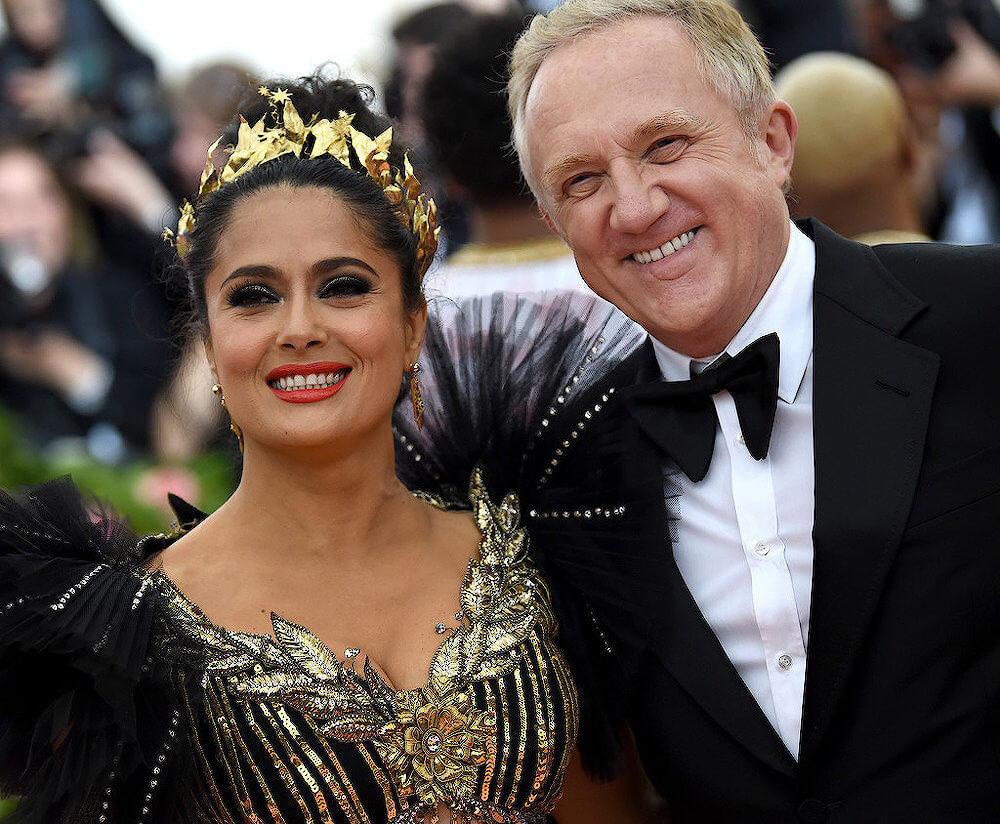 Salma Hayek openly shared how she handled the marriage and how she and her husband could always stay cold-headed to solve every problem.
"When there is conflict, we put all our energy into solving the problem – never finding who to blame or 'You should have done this or that.' All our energy goes into 'how do we solve this?'," revealed The Eternals star in her interview on Jada Smitt's Facebook Watch series, Red Table Talk.
She also revealed that she and her husband pick nice words to say to each other and avoid the "nasty" words. They try their best to think before they speak, even when they're in the middle of an argument and are mad at each other.
"We've never said anything nasty to each other. No resentment."
The mutual respect seems pretty solid, and the fact that they could stay for that long speaks for itself.
Salma Hayek Married Her Husband Just For the Money?
However, just like any other celebrities' relationship, Salma's marriage also had its moments. The haters always talk bad about them.
Even though Salma is super-wealthy because she's a big movie star, her husband is also a successful businessman. He gains a lot of money that makes people assume Salma only married him because of his wealth and fame. And the number of people that believe in that rumor is unbelievably huge. And how does she handle that buzz?
"When I married him, everybody said it's an arranged marriage, and she's marrying him for the Money. And I'm like, 'Yeah whatever b*tch, think what you want. Fifteen years together, and we are strong in love, and I don't even get offended," she said on Dax Shepard's podcast Armchair Expert.
Well, I mean, if Salma is only interested in François' Money, she is capable of getting it herself because she's a big star in Hollywood, right? How do people forget about that?
Salma Hayek Proudly Shared Her Moments with Her Daughter and Came to Red Carpet Events Together
Her stories with her husband are inspiring and how she interacts with her daughter, Valentina Paloma Pinault. Valentine is her only biological child, but she has three other kids from François' previous relationships.
When Salma talked about her children, she didn't deny that it was tiring to give birth when she was already above 30. But, it doesn't stop her from enjoying motherhood.
"I think I'm a better mother because I had her later, but I do get tired. I'm not going to lie," revealed the House of Gucci actress to Town and Country in 2019.
She also stated that she has always wanted to have lots of kids but couldn't survive the side effects of being pregnant. But thankfully, François had three other children from his previous relationship that he had to share with Salma after they married.
"I always wanted to have a lot of children, and I was not able to. My body, like a miracle, had one," she told Red.
Salma continued, "The huge blessing I've had is that my husband has three other children. So, I have four. And they are all so different."
In October this year, Salma brought Valentina to the Eternals premiere. That would be the first time that she was finally seen in public with her. Salma is relatively private about her daughter's life. However, we still can see a glimpse of their moment together through Salma's Instagram page.
Last September, Salma posted an Instagram photo to wish for Valentina's 14th birthday. The picture shows her and Valentina touching on each other's forehead with the sunset background. It seems pretty intimate, and they seem to enjoy their mother-and-daughter moment to the fullest.
She wrote a caption that says, "My precious girl, you are everything to me. Blessed be the day you came into my life to shine your radiant light. Happy Birthday, Valentina!!!!! Thank you for being YOU." And she also wrote in Spanish. The post got more than 300 likes, and people also wrote heartwarming birthday wishes for Valentine. Everybody loves them!
Salma Texted Josh Lucas about Her Newborn Baby
Salma Hayek had multiple relationships before settling down with François. But, she managed to keep a good relationship with her ex-beau, Josh Lucas.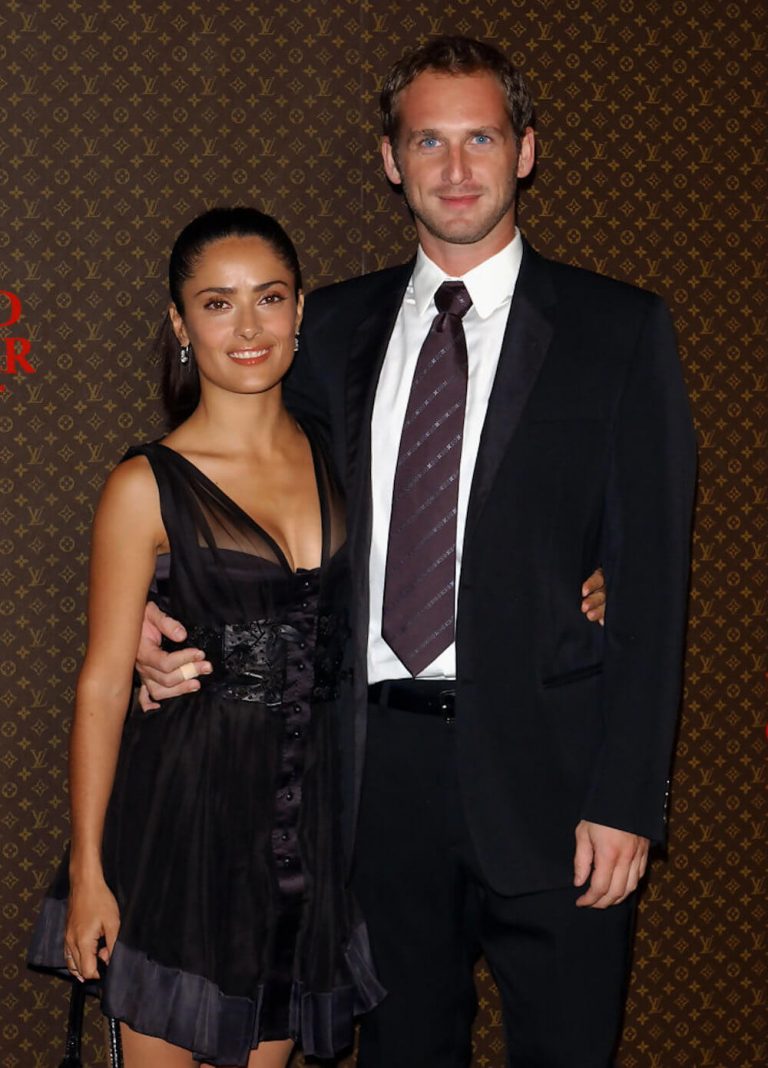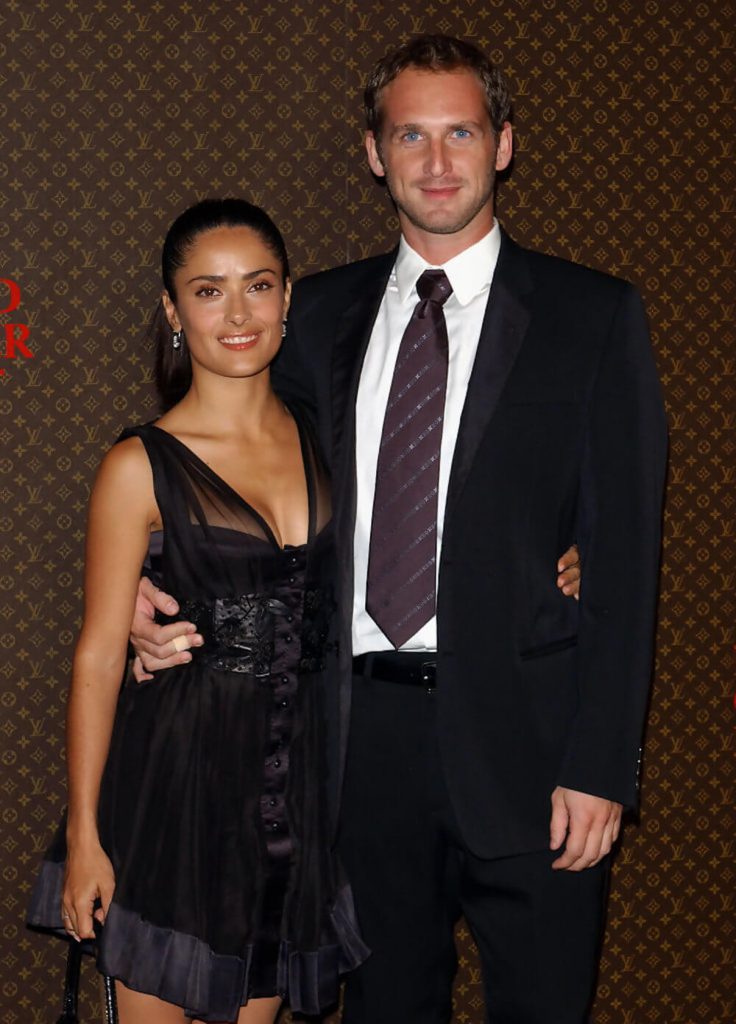 She never publicly admitted her relationship with Josh. Still, people speculated that they started dating after Salma broke up with Edward Norton in 2003. It didn't take a long time for her to find a new man.
In September 2003, Salma and Josh attended the Wonderland premiere, which Josh Lucas starred in.
There's not much information about why the couple decided to split. Still, they remained good friends until now because Salma was reportedly texting him to share the news about the newborn baby.
"I got a text from her the other night. 7 lbs, 7 oz, and everyone are healthy and happy," the Ford v Ferrari actor said in his interview with People.
He then continued, "For someone you care about and love as much as I love her, I was just so happy for her." That's some mature things to say because admitting that you still love and care deeply with your ex and even wish her to be happy with her current husband is something that not everyone could do.
Knowing Salma for almost a year when they were still together, Josh was pretty sure that Salma would be a great mom.
"She will be a doting and loving mother," he started. "The way she is with her dogs; I can't even imagine what she'll be like with her kid."
Well, even though we don't know the real reason for Josh and Salma's breakup, it seems like their split was amicable and based on mutual agreement. Because both of them still share good news and speak highly about each other, too! It's a very good thing to witness.
Salma's ex-beau Edward Norton Came to Her Wedding
Before being a mother and breaking up with Josh Lucas, Salma was once considered the hottest Hollywood couple because she dated an A-lister, Edward Norton, the Fight Club, and The Incredible Hulk star.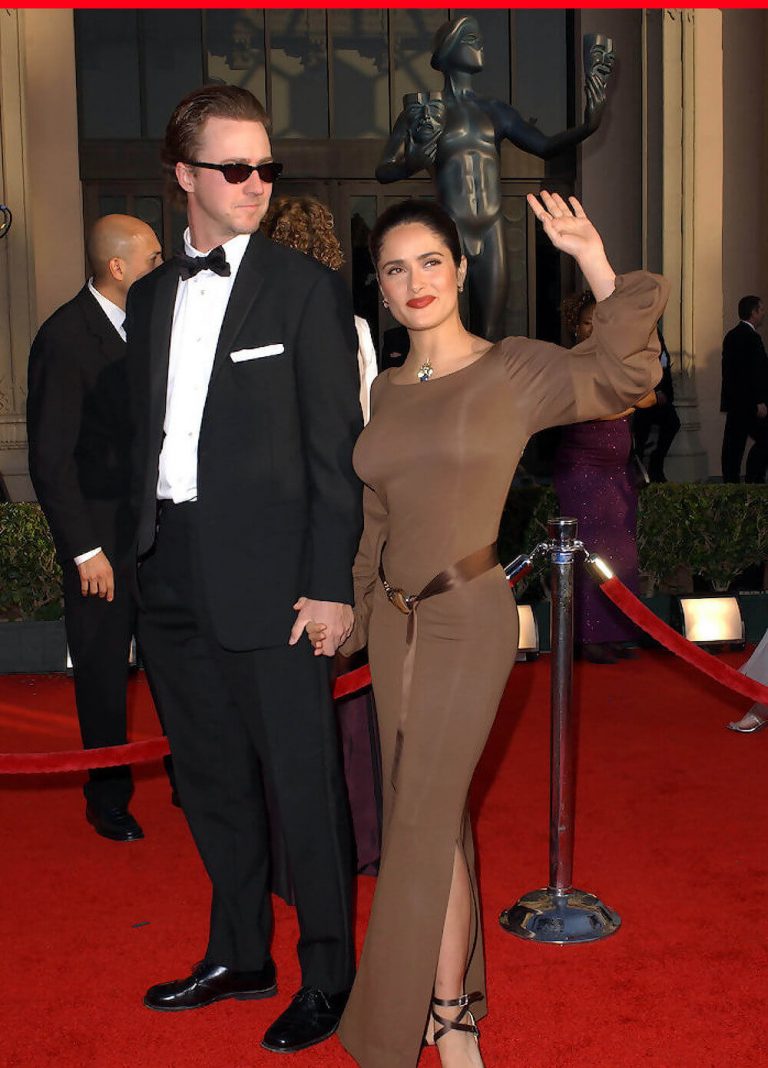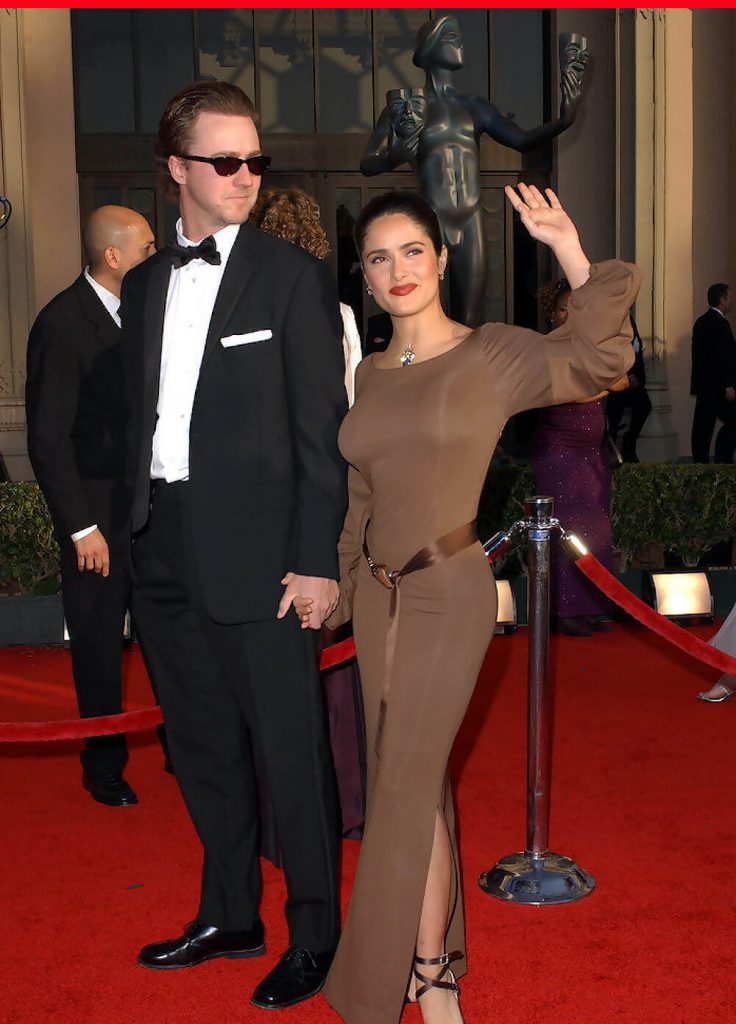 However, the two intended to keep things low-key at first. Salma said to the Independent that she and Edward "did thousands of things, and nobody knows."
These two big stars met when Edward played and co-produced in Salma's first big role in movies, Frida. They were reportedly dating from 1999 to 2003. They began their relationship shortly after they met for the first time. Still, both of them never shared the details of it, just like Salma said earlier.
And just like her relationship with Josh Lucas, Salma also maintained to become friends with Edward Norton. Even long after they broke up, Edward came to Salma's wedding with François in 2009.
Salma Cheated on Someone Else when She Was Still Together with Edward Atterton?
Another relationship that Salma had with a famous name was with Edward Atterton, which lasted from 1997 to 1999.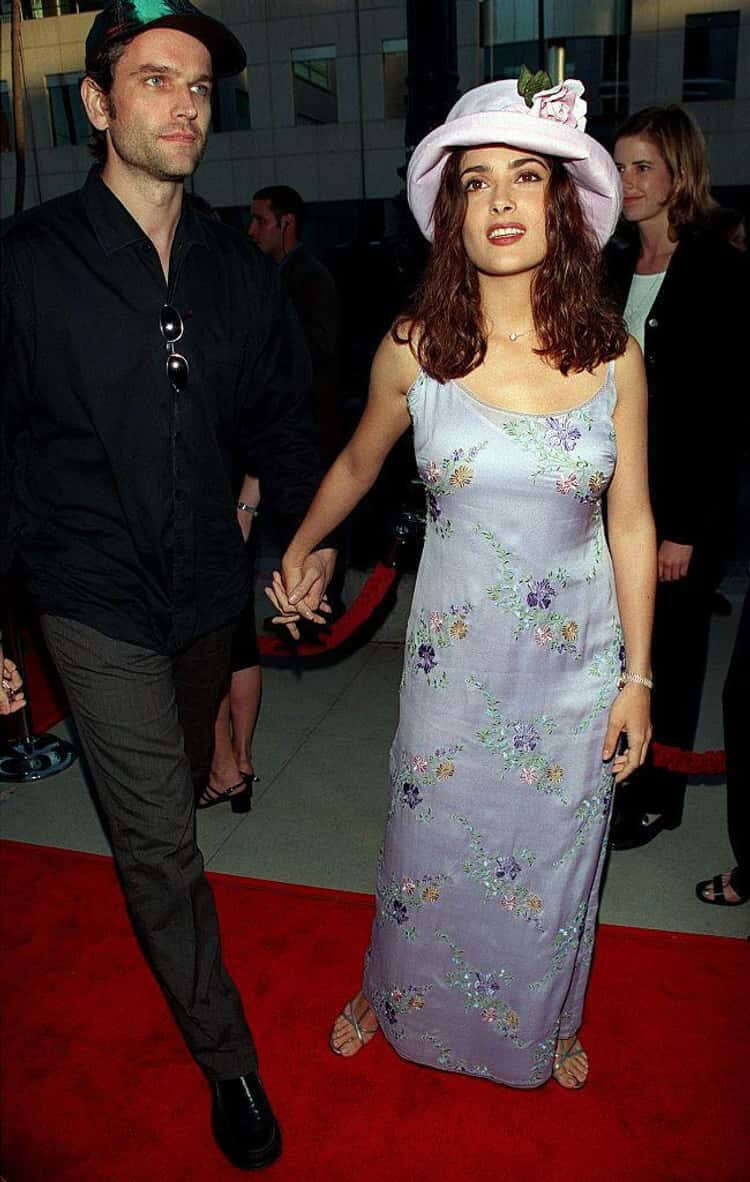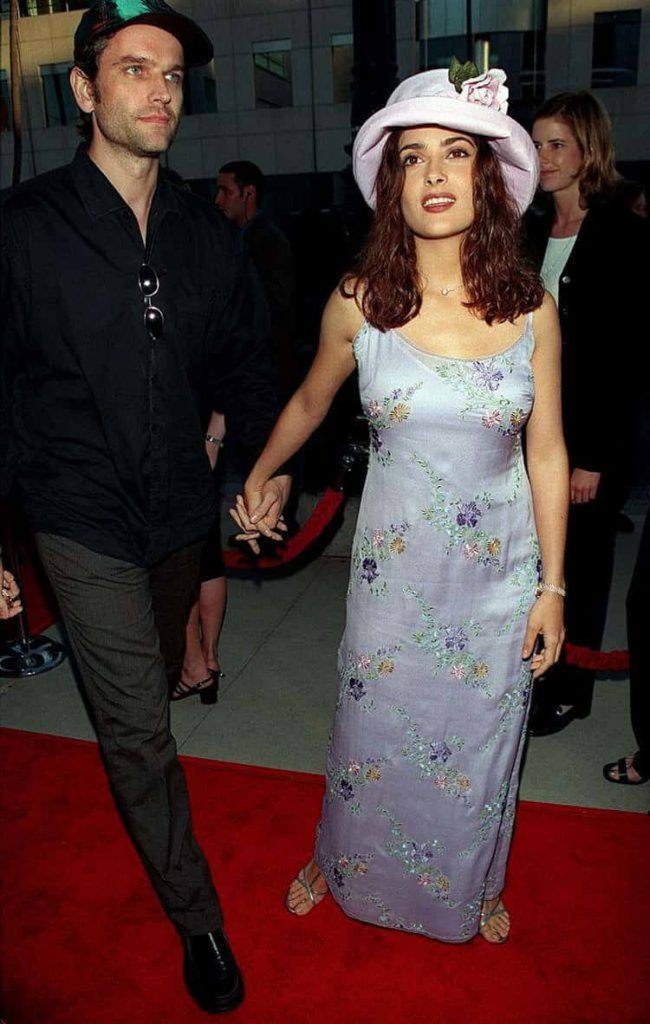 Edward and Salma met at the movie set when they worked together in The Hunchback in 1997.
There was a rumor that Salma had an affair with Edward Norton when she was still together with Atterton, but nobody had confirmed that rumor. Salma also didn't open up about why they were no longer together. Both Salma and Edward Atterton are pretty private about the details of their love lives.