Canadian Model Gabriel Aubry Girlfriend: Inside His Love Life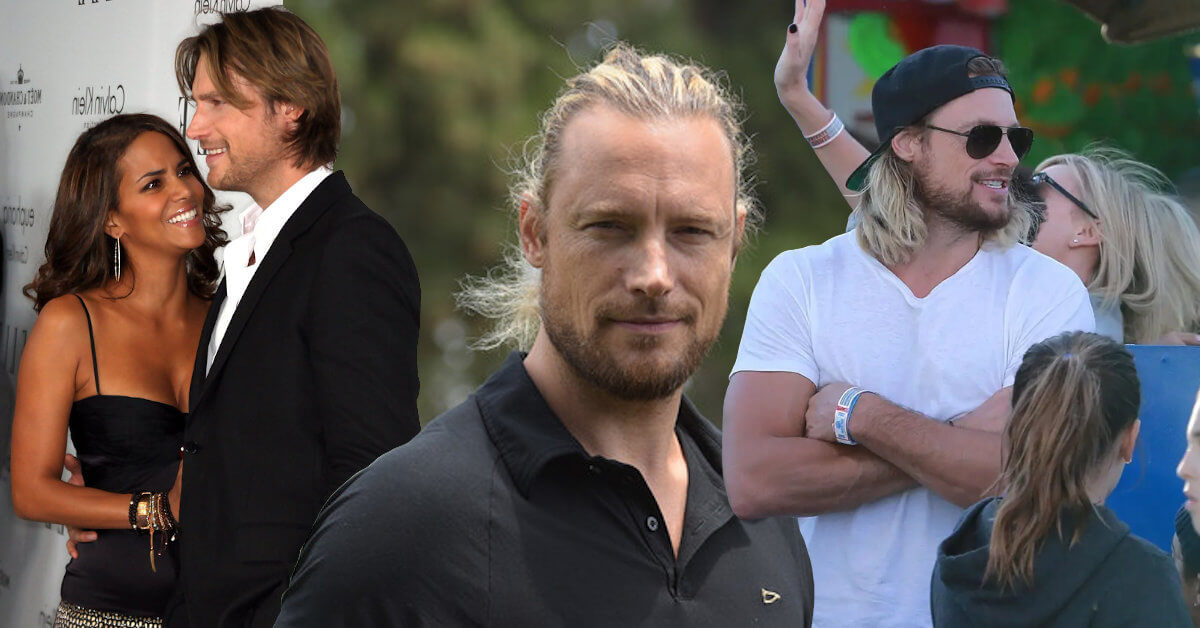 Suppose you're a fashion enthusiast with preferences for brands like Versace, Tommy Hilfiger, or Valentino. In that case, there's a high chance you're familiar with this lad.
Gabriel Aubry is a Canadian model, born in Montreal, Quebec, as one of nine children. He is signed to Wilhelmina Models, a modeling and talent agency based in New York City, and Beatrice Models in Milan.
Reliving the Old Drama: Gabriel Aubry and Halle Berry
Blond hair, green eyes, tall figure, and sculpted physique. Gabriel Aubry sounds like a dream bloke! The Canadian model seems like the perfect, flawless man.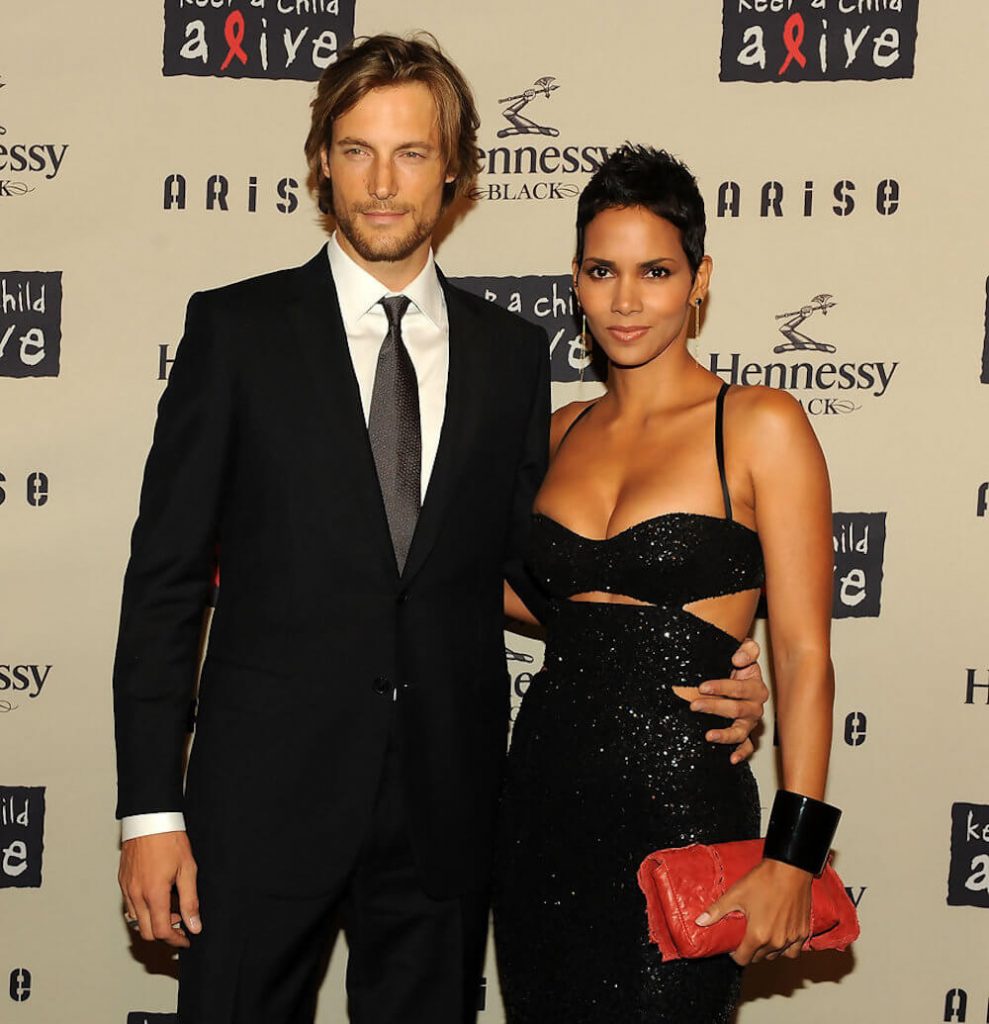 However, things are not so much flawless behind the closed door! Following the nasty (and physical) split between him and actress Halle Berry in 2010, an anonymous girlfriend of his, who stated that they dated back in 2003 to 2005, reached out to TMZ and told them that Gabriel was "very disrespectful to women and has always been a borderline racist." Gabriel has also been accused of using the N-word slur.
The anonymous confession didn't get its place under the spotlight, mainly overshadowed by his conflict with Halle Berry and her then-fiance, Olivier Martinez, which turned out into a full-brawl not so long after that.
Almost a decade after his split with Halle, the racist accusations suddenly return with big, bold letters, and now, with the addition of "incestuous behavior."
In 2019, an unearthed legal document from the Gabriel-Halle custody battle was leaked. It was full of accusations of incest, racism, and emotional abuse. In the document, Halle reported that Gabriel used racial slurs several times throughout their relationship and refused to recognize their daughter, Nahla Ariela Aubry, as biracial.
Well, that's not nice at all, Gabe!
But hold on! Not only the racist accusations, but Halle also testified about Gabriel's past relationship with a member of his family that resulted in "our private life diminished, and after one year we had s** less than three times per year."
She further explained that the incestuous affair happened several years ago when Gabriel was still transferred from one foster home to another. The affair itself was said to last for years before his girlfriend being the one who decided to break things off.
Furthermore, Halle also said that Gabriel "refused to either recognize or accept responsibility for these issues. Instead, he criticized my body in ways which are very demeaning to women."
Big Ouch.
It wasn't a smart move nor words to do and say, Gabe. To THE Halle Berry, that is.
The man himself didn't show bother nor concern over this scandal once it was leaked back in 2019. He instead was spotted out working out by Daily Mail, flaunting his fit physique by opting to workout shirtless.
Distraction strategy, eh?
On Dating Rumors with Charlize Theron
In May 2017, Gabriel and Charlize Theron were spotted in Santa Monica. He donned a simple white tee with a backward baseball cap and a pair of sunglasses, while Charlize was seen wearing a grey sweater with a pair of sunglasses.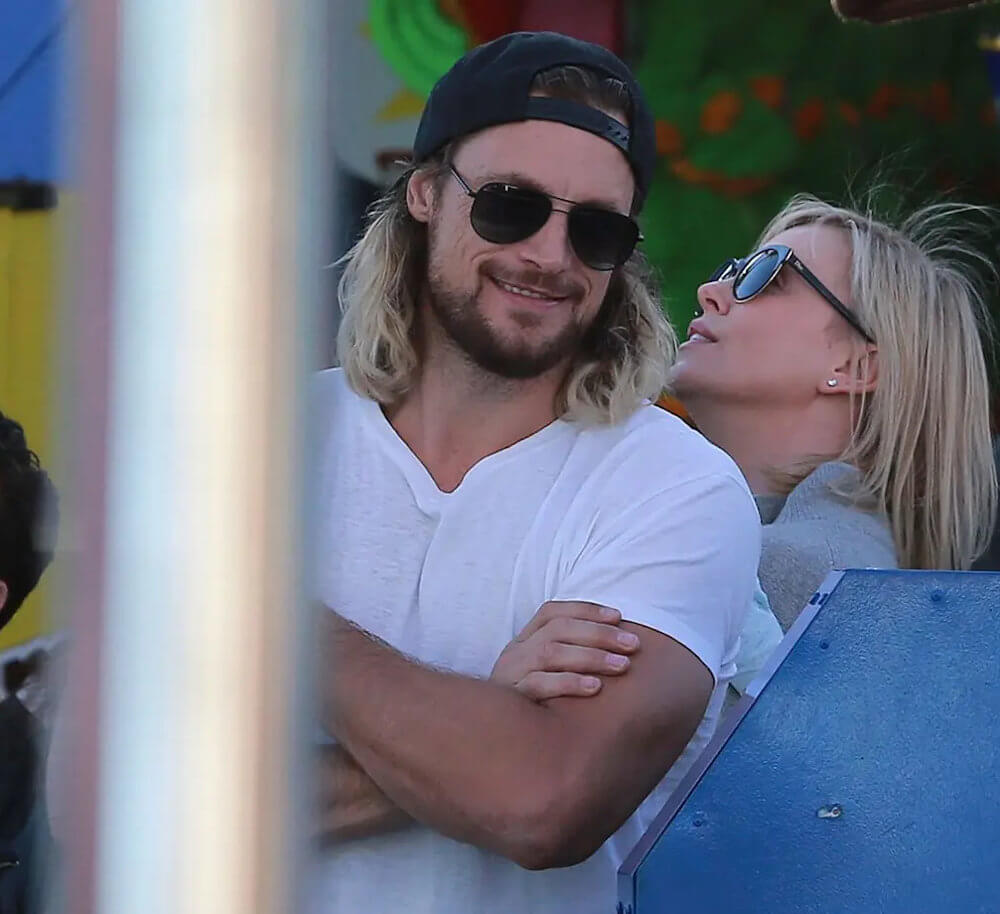 The pair were seen laughing, and, at some point, Charlize was pictured leaning up close to Gabriel, seemingly whispering something.
Despite the picture and rumors, Charlize eventually set the record straight on an episode of Andy Cohen's show Watch What Happens Live. The Fate and the Furious actress stated that she never met him before. She also said that she only met him "for like three seconds, like, passing I was just like, 'Hi!'."
Charlize Theron also reasoned the reason they met is that their kids go to the same private school in Los Angeles.
Hm, looking at the picture, it looks like it was a pretty intimate "Hi!" they shared, no?
Charlize Theron and Gabriel Aubry: A Rumor Finally Confirmed?
Charlize Theron and Gabriel Aubry have finally confirmed what everyone has been speculating for months – they are dating!
The Oscar-winning actress and the Catwoman star's ex have been rumored to be seeing each other since 2017, but they've never confirmed it… until now.
This is the first time either Gabriel Aubry and Charlize Theron have been in a public relationship since their previous highly publicized breakups – Theron from Sean Penn and Aubry from Halle Berry.
Now that they are confirmed to be dating, we can't wait to see more of this new couple!
Keeping Up with the Whirlwind Romance with Kim Kardashian
It only took one Lakers game for the attraction to bloom, and it only took several nights later for everything to crash and burn. A source told People that "they were getting to know each other." But, unfortunately, the relationship didn't go past that phase.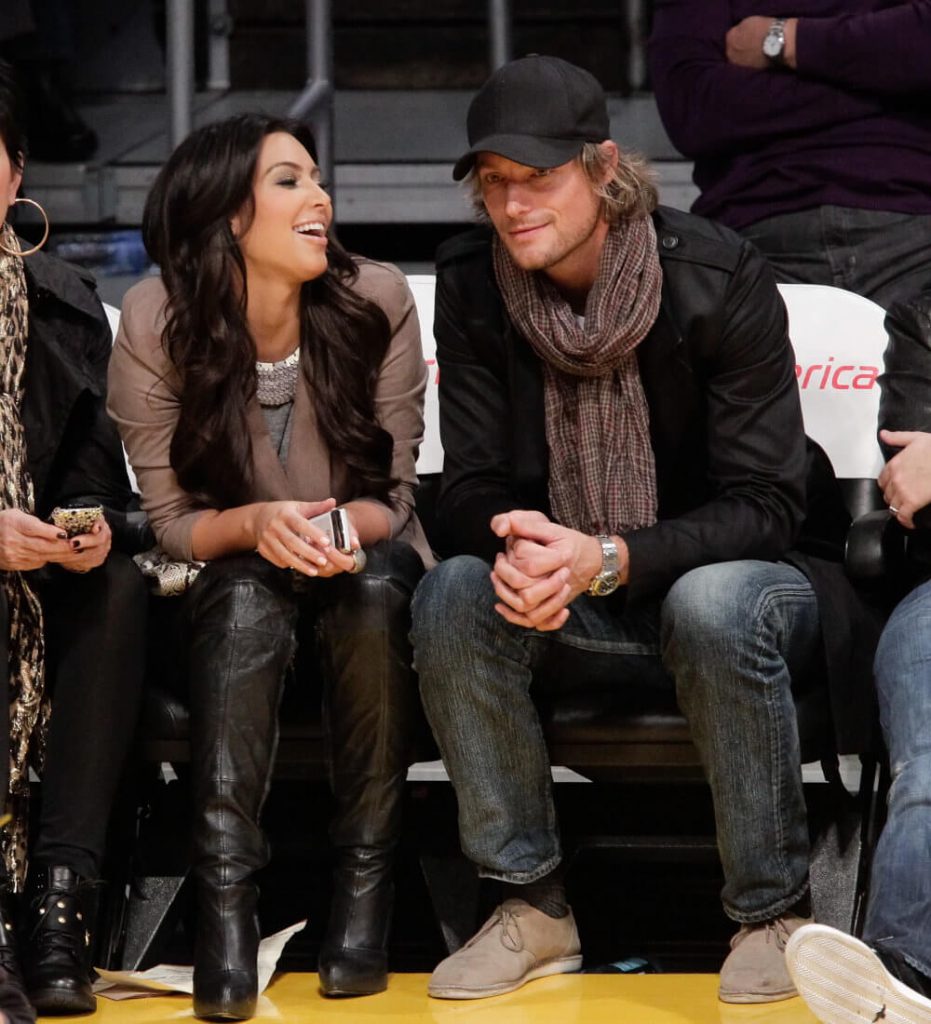 Gabriel Aubry and Kim Kardashian were first spotted together on a Lakers game back in 2010. A source told US Magazine that "they met through friends and have been dating a few weeks."
The pair was also reportedly spent some time with the members of the Kardashian dynasty shortly before they split.
Despite the casual dating affairs between the model and the TV personality, Gabriel's ex, Halle Berry, didn't take it lightly at all. On the contrary, the actress was reported to be "very aggravated."
Some sources stated that Halle was furious not because of jealousy but because she "just didn't want Nahla exposed to the cameras that are undoubtedly around a reality star."
Her concern was soon denied by a source close to Gabriel, who stated that he had yet introduced their daughter Nahla to Kim, as he "wanted to make sure he dated someone for six months before he introduced them to his daughter."
Girlfriend-turned-to-Sugar Mommy?: Nasty Split, Custody Battle, and Still On-Going Drama with Halle Berry
Halle is, undoubtedly, the biggest catch Gabriel has ever had.
Gabriel and Halle first met at a photoshoot for Versace in 2005, and that's the start of a budding (and eventually, failing) romance. The pair was first spotted together after the photo shoot in February 2006 to open a Versace boutique in New York City.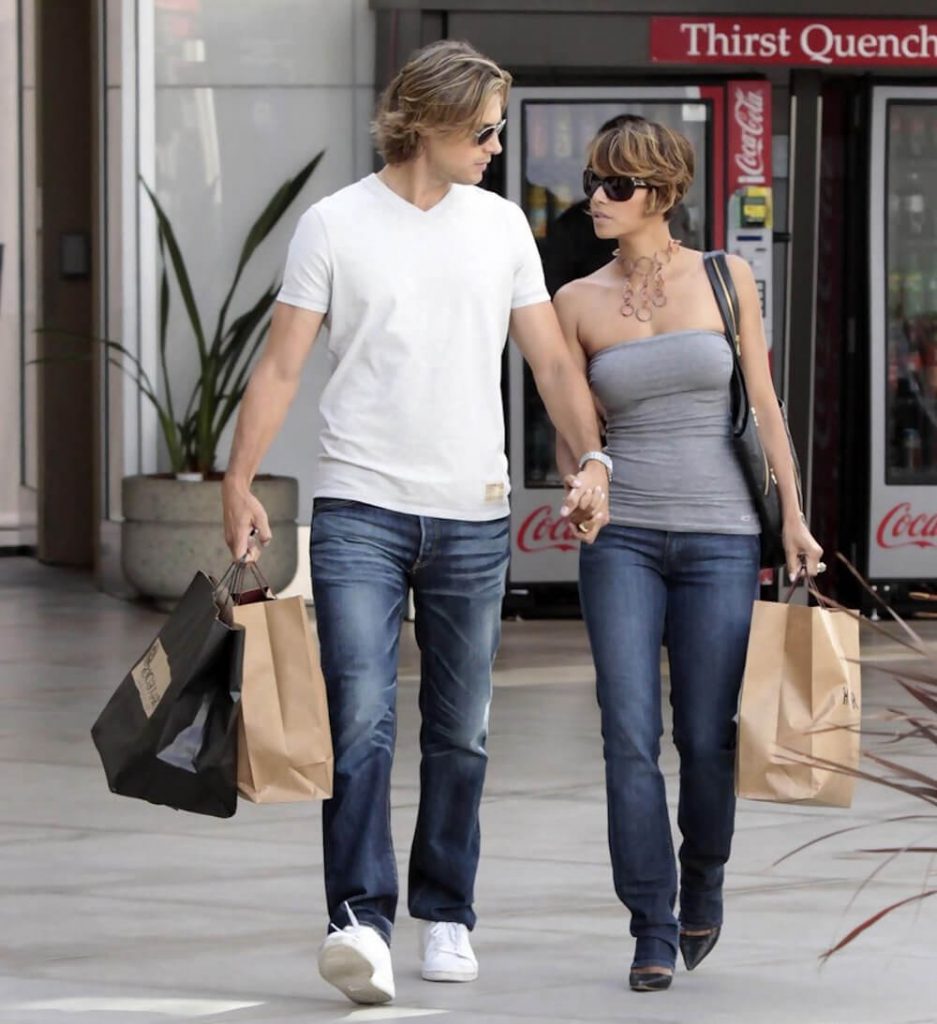 The couple then moved in together, and in September 2007, it was announced that Halle was expecting their first daughter together. The daughter, Nahla Ariel Aubry, was born in March 2008.
Unfortunately, the happiness didn't last long. In April 2010, Gabriel and Halle announced that their relationship had ended several months prior, for good. And since that day, the pair was involved in a highly publicized custody battle, in which the dramas that follow are still popping out now and then.
The dispute itself was centered around Halle's wish to move in with her then-boyfriend, French actor Olivier Martinez, and bring Nahla with her. Gabriel heavily objected to the proposal, stating that it would do nothing but interfere with their joint custody arrangement.
The battle then suddenly involved other A-list celebs, to mention some, Salma Hayek and Halle's then-boyfriend Olivier. Yes, you read that right, ladies! Salma Hayek.
Now, before we wonder why on earth Salma Hayek is suddenly being dragged into this whole mess, it was because Halle asked her help to testify that France is safer for celeb's children, as Salma herself is married to French businessman Francois-Henri Pinault.
The testimony did nothing anyway, as Halle's request was eventually denied by the judge.
Two weeks after the court decision, Olivier and Gabriel played hero and villain as they were involved in a full-on physical brawl at Halle's house in California. The fight got both admitted to the hospital with injuries, which were not small at all.
Following the fight, Olivier filed a restraining order request on Gabriel. The request was granted that prevent Gabriel from coming within 100 yards from Halle, Nahla, and Olivier.
However, Gabriel shot back not so long after by obtaining his restraining order against Olivier. He also stated that the fight between them happened after Olivier threatened to kill him if he didn't allow Nahla to move to France together with Olivier and Halle.
We're speaking of a good action movie plot.
Although the nasty split followed by the fight between her then-boyfriend and her ex, Halle reportedly had reached an agreement regarding their daughter's custody with Gabriel by the end of November.
The drama is not over yet, ladies!
In June 2014, two years after the "custody agreement," the Superior Court demanded Halle to pay Gabriel 16,000$ a month for child support, retroactive payment of 115,000$, and a total of 300,000$ for Gabriel's attorney fees.
Now, that's a whole lot of numbers!
Do you guys think that now we reached "The End" yet?
Not quite. Just earlier this year, in February 2021, Halle started yet another drama with Gabriel. She shared her two cents on her obligation to pay 16,000$ every month for child support, saying that she feels if someone "is having to pay support that is way more than the reasonable need to help SUPPORT the child, I think. That is wrong!"
She further elaborated, "the way many laws are set up, people are allowed to USE children to be awarded money to live a lifestyle that not only do they not earn, but that is way above and beyond the child's reasonable needs and that is 'THE WRONG' and where I see the abuse."
Halle indeed didn't explicitly mention Gabriel's name. Still, there's little to guess when the only person she's been sending money to for almost a decade is only Gabriel Aubry.
Fans then began to question just how much money he used for his pleasure and entertainment, rather than fulfilling Nahla's needs as accused by Halle.
After all, Gabriel is a lacrosse player. He also sponsored the annual Can Do lacrosse tournament held in Venice Beach, California, so perhaps some of the money was sent into the pockets of his beloved sports tournament instead?