Sophie Turner Husband: Relationship Detail With Joe Jonas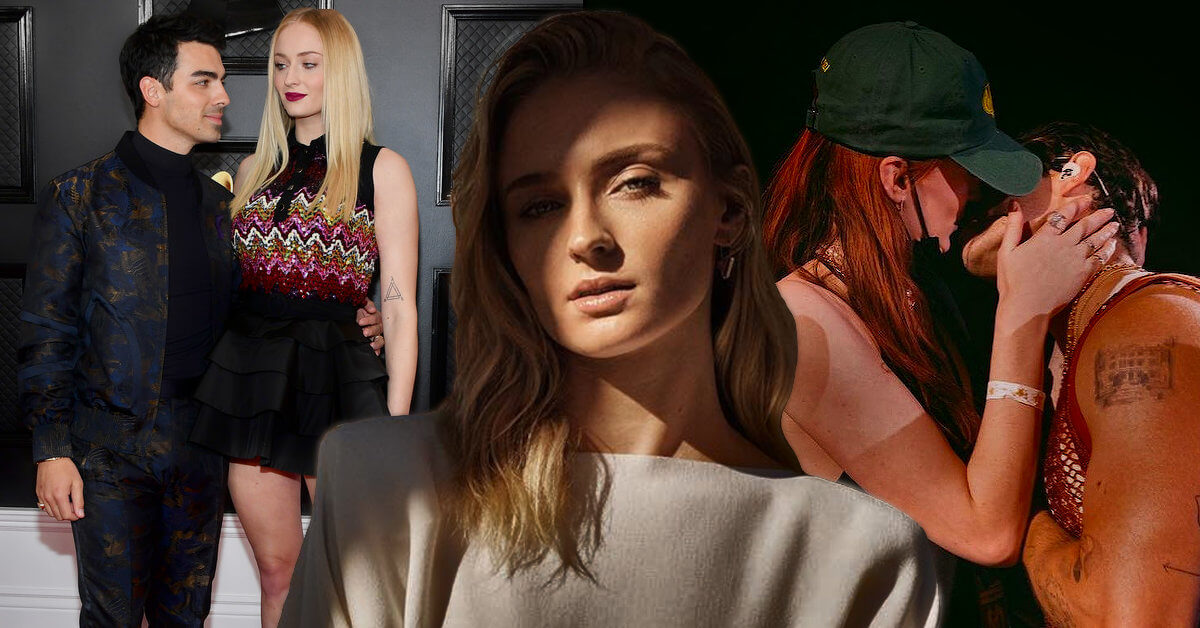 If you are a hardcore Game of Thrones fan, you must know the actress who played the role of the oldest Stark's daughter, Sansa Stark. Yes, you are right, Sophie Turner. She made her epic acting debut through the famous HBO series, Game of Thrones.
While her character's love life might have been the worst one in the show, it seems like Sophie Turner's love life was far from miserable like what Sansa experienced throughout the show. There are few names on the list of 'celebrities Sophie Turner has dated.'
Who is Sophie Turner's Husband Joe Jonas?
As of September 2023, Joe Jonas has officially filed for divorce from Sophie Turner, bringing an end to their four-year marriage. This news comes after months of speculation and rumors surrounding the state of their relationship. The couple, who tied the knot in a private ceremony in 2019, have chosen to go their separate ways.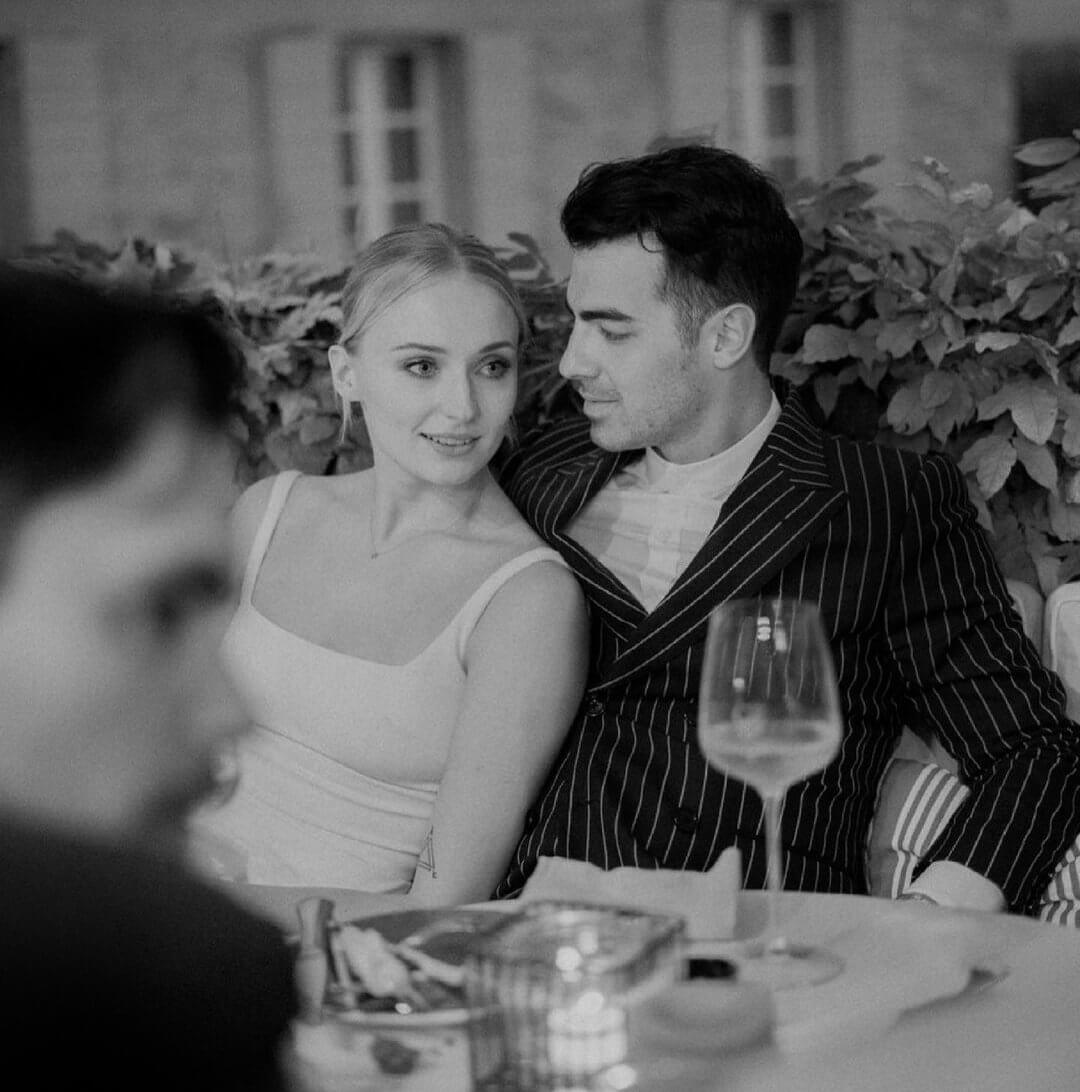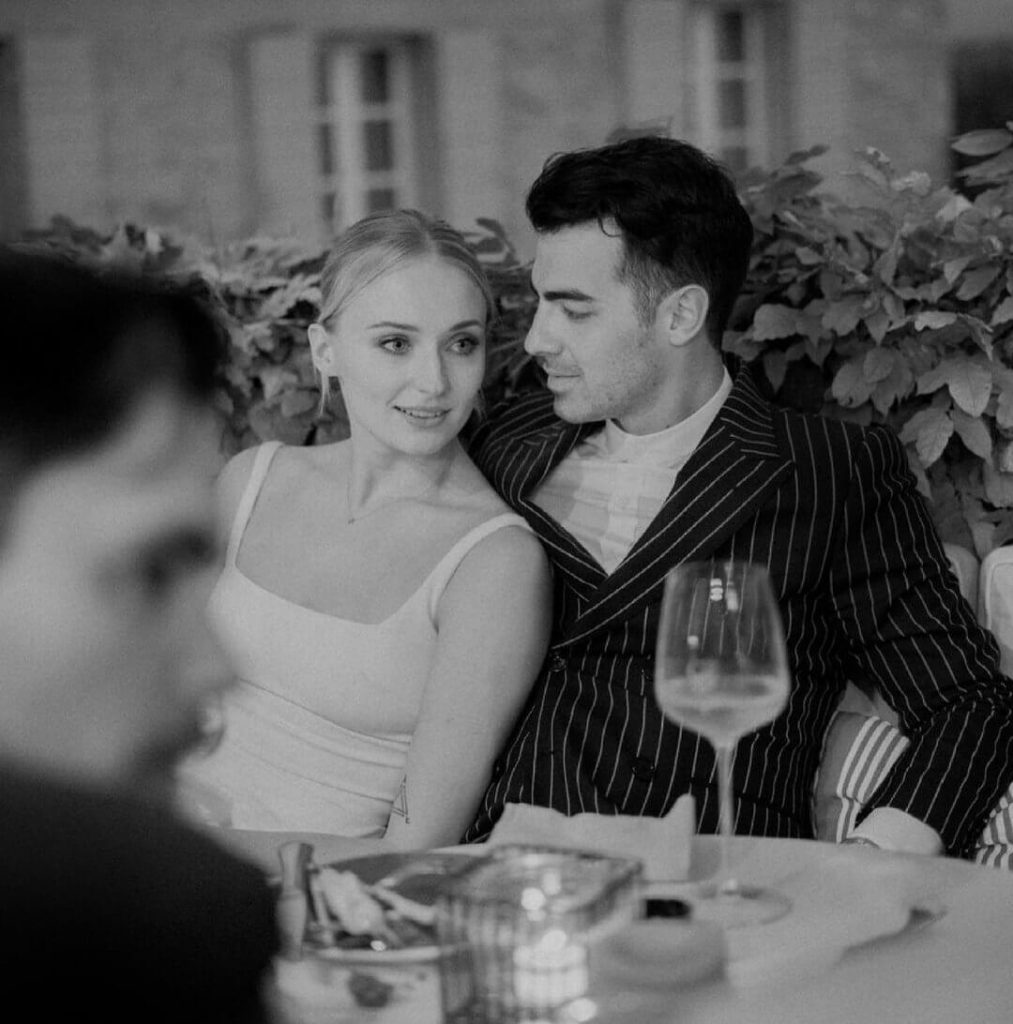 You guys must be curious about their romance story, so let us tell you about the tale itself. We know it very well that this couple has a couple of goals for the public eye. So, their first encounter began even before the Game of Thrones reached the final season.
Sophie Turner and Joe Jonas were spotted kissing while watching the Kings of Leon concert. Who could resist a kiss in the middle of a show, right? That's the first time when their relationship was caught by the media, a.k.a their fans.
It didn't matter for the couple because, on January 1st, 2017, to ruin everyone's new year's resolution-slash-wishes to be her boyfriend and girlfriend, Sophie herself uploaded a photo of Joe on her Instagram. Of course, she had to announce to the world that she's dating Joe freaking Jonas, duh.
Half of 2017 went by, and there's nothing much revealed about their relationship. Until this one day in September, they were spotted walking with their new addition to their relationship. Exactly, A PUPPY! To make it official, they even made an account just for this new member. Can you guess the name of the puppy?
It's Porky Basquiat Jonas…. No one would ever be able to predict that, except the Jonas last name, perhaps.
The couple was giving everyone, rhetorically, a heart attack in October 2017.
Oh yes, bestie, he put a DIAMOND ring on her finger. Even Sophie herself was caught off guard by her boyfriend's gesture to propose to her. Guess no one, except Joe Jonas, expected that. After she said yes, the congratulations were flooding in from Jonas' brother and Stark's last-child, Arya Stark, Maisie Williams.
In 2019, this full surprise ceremony on Instagram shocked almost everyone on the internet. It started after the couple attended the Billboard Music Awards in Las Vegas. So, of course, all of their friends and Jo Bros's family gathered for the surprise wedding ceremony in Vegas.
So many people like to do this, though, while in Vegas. But it was Joe Jonas and Sophie Turner who did that, so it became the internet hot topic that day. Also, they exchanged candy rings for the ceremony. It was really cute.
Breaking Up Only a Day Before Their Surprise Wedding?!
However, it turns out without public knowledge, Sophie Turner and her husband broke up a day before their surprise wedding. It was the worst day of their lives, as Sophie said during an interview. First, both of them had cold feet, then 24 hours later, it was like all "never mind." That's what they got for making your fans have a heart attack Mr. and Ms. Jonas.
A few days after they married in Vegas, the newly married couple hit the 2019 Met Gala with matching looks. The couple looked hot as always with their colorful outfit as it was their first time attending the Met Gala as a couple.
Of course, despite being already married in Vegas, Joe and Sophie had to tie the knot in a more sacred wedding ceremony. And it happened to be in one of the most romantic places in the world, France.
The family members, including the Jo Bros and their wives, joined the ceremony. Not to mention Sophie's Game of Thrones co-star Maisie Williams, who served as a maid of honor. Unfortunately, there were no details shared by the couples regarding the ceremony. Still, they did share an official wedding photo with the world with the caption "Mr. and Mrs. Jonas."
Another surprising news came in early 2020 that the couple was expecting a child. It was the baby of the North! The couple was very discreet about this, but sources said that the family was very excited for them.
In July 2020, the baby wolf was born! Sophie Turner and Joe Jonas were happy to announce the birth of their first child. They named their baby girl Willa.
Sophie Turner and Joe Jonas are expanding their family!
The Game of Thrones actress confirmed that she is pregnant with the couple's second child in an interview with Elle UK.
"It's what life is about for me — raising the next generation," she said. "The greatest thing in life is seeing my daughter go from strength to strength."
"We're so excited to be expanding the family. It's the best blessing ever," she added.
Sophie Turner and Joe Jonas have welcomed their second child, a daughter. The couple welcomed their first child, a daughter named Willa, in July 2020.
Sophie Turner and James McVey
The first lucky boyfriend who got to date queen Sansa was the lead guitarist from The Vamps, James McAvey. Both of them dated back to 2014, when Sophie was still 18, and James was 20 at the time. It seems like it was a summer fling, and they did not work out.
As bad as it sounded, it was revealed that their split was not a good one. James and Sophie had some conflicts on Twitter at that time.
James tweeted a photo of both of them together with a caption, "Whatcha saying… Was this all an act? I know you're an actress, but this isn't cool. @SophieT". It looked like there was bad blood between them.
However, James himself revealed that he and Sophie parted in a good way. So the thing on Twitter was only meant for a joke between him and Sophie, that both of them were still together when he posted the tweet.
Whether it was true or not about James McAvey's statement, many fans still speculated that the tweet was meant to criticize Sophie Turner at the time. Well, James insisted that the tweet was made for a joke, so let it be only a joke then.
A Short Rumor with her co-star in Barely Lethal, Thomas Mann
It is no surprise if celebrities who take on movie roles with the opposite gender as their partner have to deal with dating rumors spreading throughout the media. In 2014, a rumor arose between Sophie Turner and her costar in Barely Lethal, Thomas Mann.

The fact that both of them were filming together brought out people's assumption that there must be something going on between them. It seems like some fans might get too delusional over things they don't even know.
Come on, guys, it was just two people professionally working together. It does not have to be a romantic relationship. In the end, a friendship between them is an excellent thing too. Or maybe it can be just a setup to promote their movie, right? There are a lot of PR relationships anyways.
Another Rumor with Tye Sheridan
Another onscreen rumor came for Sophie Turner. It was 2015 when the rumor arose between Sophie and her X-Men boyfriend, Tye Sheridan. Unfortunately, nothing happened between them either. It was just another on-camera romance.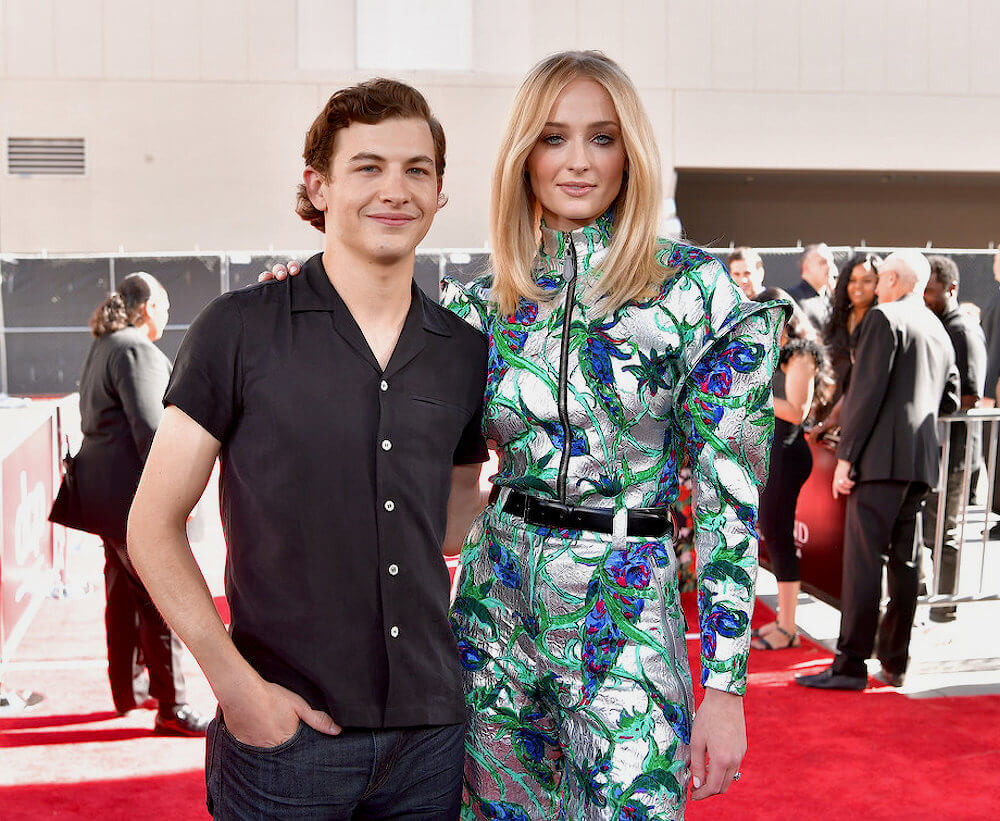 However, in 2019 while Sophie was engaged with Joe Jonas, she admitted that she was in love with Tye Sheridan. But, of course, it was just a joke.
Well, Sophie and Tye played a love interest in the movie. So, they can casually joke about their offscreen friendship as well. Let's guess, and she didn't care that her joke made us have a little speculation of their chance dating each other. Such a queen's behavior, indeed. Joe Jonas knew about their offscreen chemistry and was pretty much cool about it.
Pretty sure they're so down for each other, and this little information about Sophie's and her costar's chemistry was nothing compared to their relationship. Joe, being cool about it, pretty much screamed, "Joe and Sophie 4ever".