Who is Toby Regbo Girlfriend? All About His Love Affairs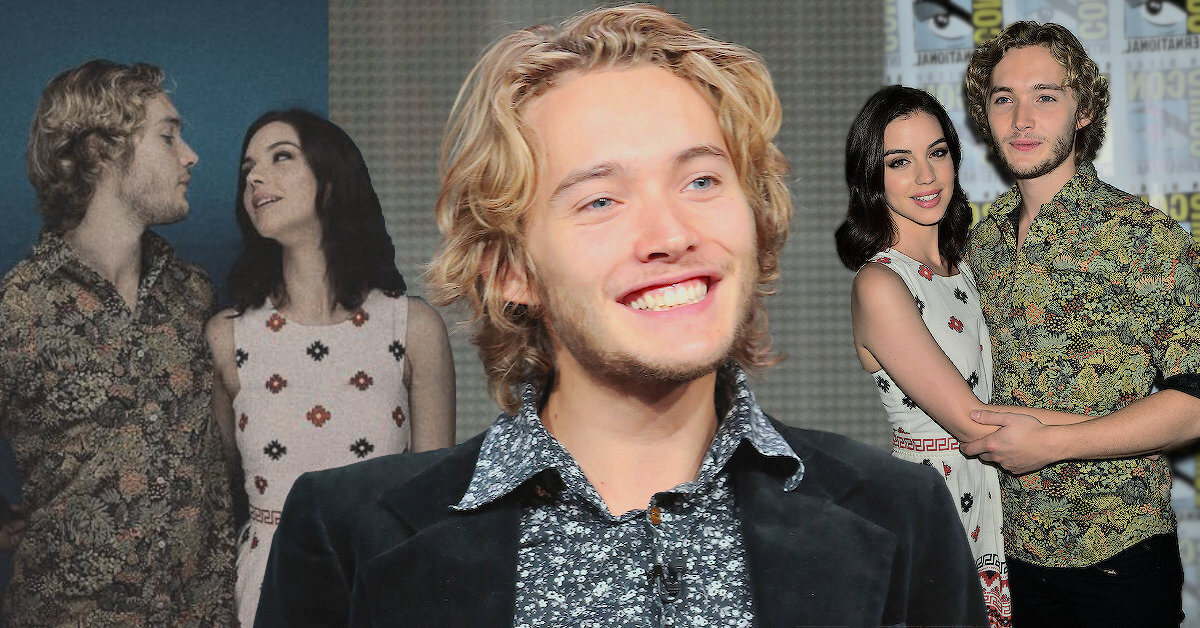 A man with charm and witty personality, who can't resist him? When we look at Toby Regbo, we will agree that he's got all of them.
This English actor and musician played in several famous movies and TV series like Harry Potter and the Deathly Hallows – Part One, Reign, and The Last Kingdom. He also won Edinburg International Film Festival as Best Performance in a British feature film Award.
Many people are curious about the girls he had dated and his current girlfriend. Though he is still considered young, he is pretty closed off about his relationship, unlike many of his fellow actors.
No Wife and No Girlfriend: Toby Regbo Is Gay?
Toby Regbo is a British actor, but his ethnicity is mixed: he is half Italian and half Norwegian. His mom was Norwegian, and even though his dad's identity is unknown, the media stated his dad was Italian. Toby himself was born in Hammersmith, London.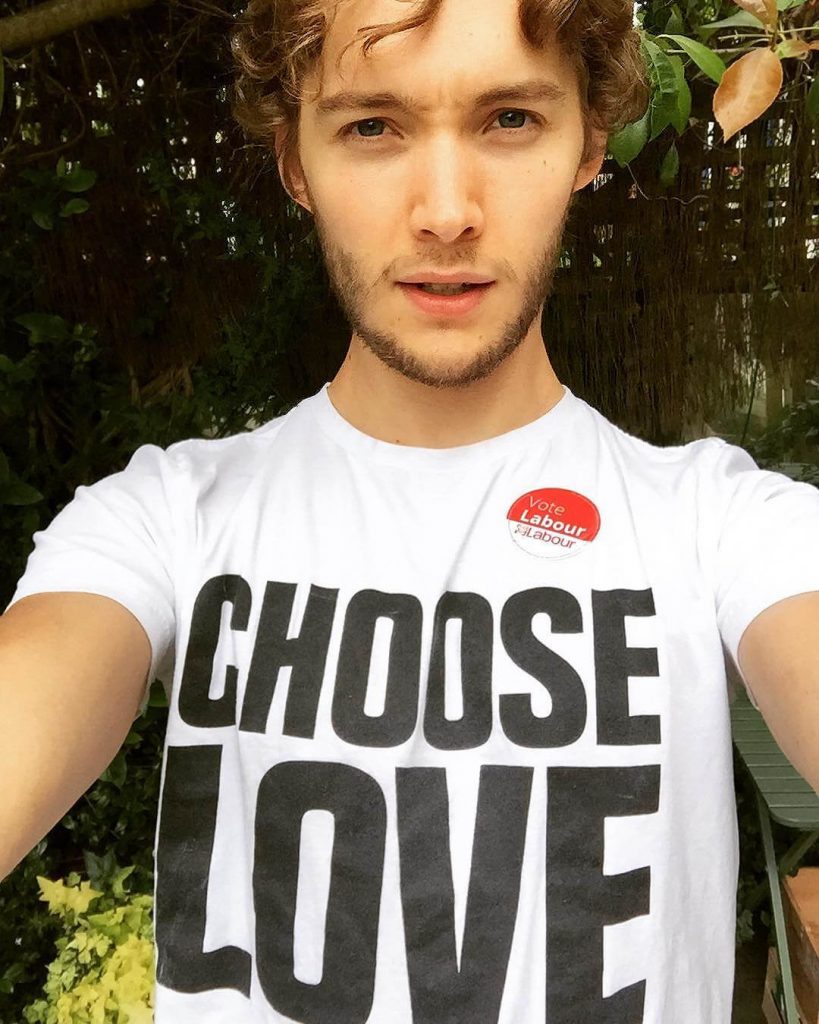 Toby Regbo kept the information about his family off of the media. But this handsome and talented actor knows how important it is to separate your work and personal life when it comes to media exposure.
If we take a look at Toby's Instagram page, whose username is @tobyregbo, he didn't give any sign that he's dating anyone right now.
The lack of his relationship's information sparked the rumor that Toby is gay, mainly after he played a gay character in The Crimes of Grindelwald. A lot of people even believe this rumor.
Toby himself never talks about his sexuality publicly, and he never explicitly said that he's romantically involved with anyone. So really, does this man indeed not interested in dating, or he just took his privacy to whole another level?
The rumor quickly fizzled out after Toby was (finally) reported dating his costars. So far, three women are linked with him.
Other than a relationship rumor (that's not even controversial at all), he has never associated with anything scandalous or even slightly negative news. Instead, he appeared like a complete good boy, a family man, and only focused on his acting career.
Toby's Instagram is filled chiefly with his selfies while doing cool stuff and promoting movies and projects that he's doing. Well, we're not complaining since we can see more of his beautiful blue eyes and blonde hair.
Of course, we also love seeing Toby having fun with himself and live elegantly, but we want a little more of him with a girl on his page, don't we?
Toby Regbo and Adelaide Kane Rumored to Be Dating
His latest rumor was with Adelaide Kane, his costar in Reign. Their chemistry onscreen was so strong, and people wished for them to be an item in real life.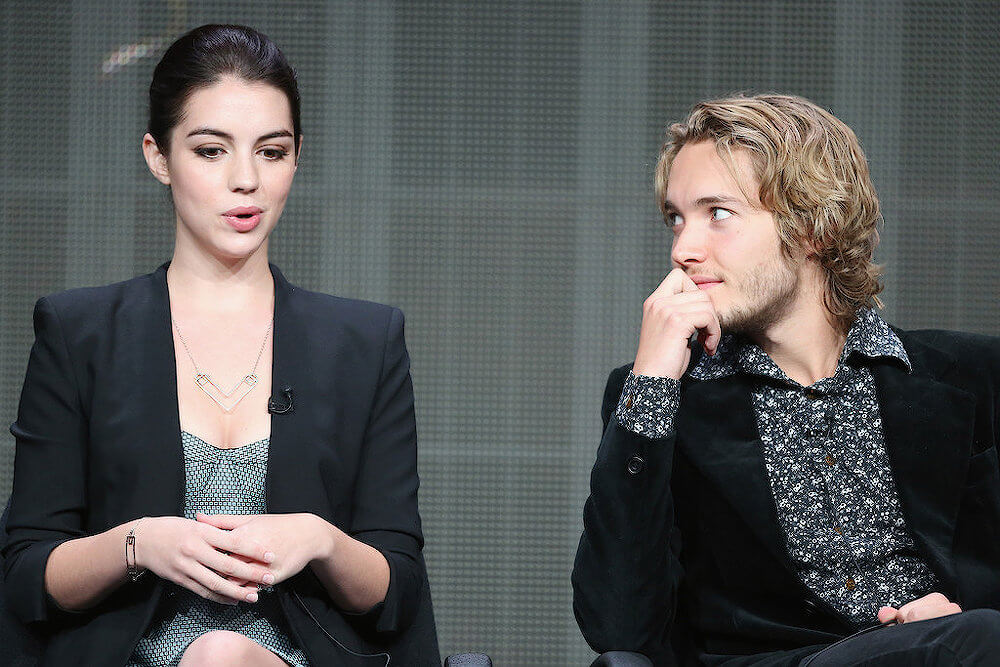 Adelaide is the only famous girl that Toby Regbo is ever rumored with. But that doesn't mean that he's not interested in girls or never dated before; he just did an excellent job in hiding it.
Adelaide Kane is an Australian actress, and she has wide, beautiful eyes and perfect black hair. She also had that sexy look with big lips that suits her, and she is just mesmerizing.
She looks even better when she took pictures side-by-side with Toby. We can understand why so many people shipped them that hard, especially after they share many scenes in Reign. The rumor of her and Toby sparked in the middle of 2013 when they do promotions for Reign.
However, the two had denied the rumor by saying that they were "really good friends."
"Fans want us to date, and it's just never going to happen, and they are just going to have to live with it," Adelaide told the interviewer from Comic-Con in 2014, while she and Toby were promoting Reign.
"It will break their hearts, but we are married on TV, and that's it," added Adelaide.
However, their fans pointed out Toby's face, who looked slightly disappointed after hearing Adelaide's statement. Does this mean he liked her?!
Their fans were also disappointed they didn't date in real life since they shipped them hard. But, their fans also said Toby and Adelaide's chemistry is "very strong," and they hope in the future the two will end up being together, somehow. But, six years passed, and apparently, nothing happened.
Their pictures together are something that is still worth mentioning, though. They did take a couple-alike picture like selfies onset with sitting really close to each other, the way Toby looked at her while she was talking in the interview, and how they shared laugh together.
So we clearly can see they have great chemistry, although it might not be the romantic one.
Besides, Adelaide is currently dating Sean Teale. So Adelaide and Toby would never happen in real life. We have to deal with it.
Dating a Not-So-Famous Girl Named Kate Heath? Who is She and How Did They Meet?
Another girl that was rumored with Toby Regbo is Kate Heath. Does her name ring a bell? No? That's normal because she's not even famous and not working in the movie industry.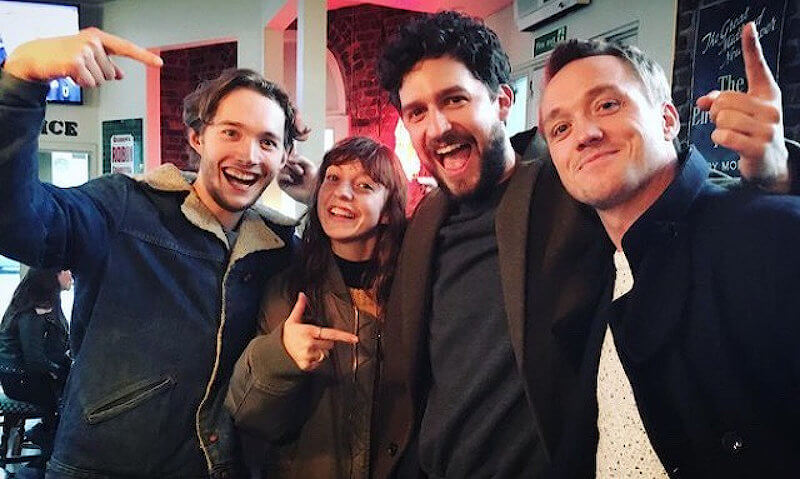 So who's this lucky girl, and how did she meet Toby?
Kate Heath is an owner of a London bakery called Viva Cake. Unfortunately, that's the only information that we can get right now since she doesn't have any social media and never made her appearance in public.
We also cannot know whether the two were really dating or, again, just a rumor. However, Toby's fans were quite shocked when the rumor came out.
There was even a meme posted on Twitter that said, "Proof there's a God: A non-famous, London bakery owner who never watched Reign before lands Toby Regbo as a boyfriend!"
Kate has red hair and a warm smile. Though we cannot know too many details about her, at least we can get a glimpse of how she looks like.
She is also a British citizen. No matter how bad we want to know about her first encounter with Toby, we won't get any information. So don't get your hopes too high.
Another Toby fan that posted about this is the girl from Twitter with the username @MrsCheveley97. She posted Kate's selfies with the caption, "Toby's new GF is Kate Heath, and she owns a London bakery called Viva Cake!" It was uploaded on March 15, 2016.
The tweet didn't blow up. It only got three retweets and eleven likes in total, but the comment section has its own moment.
One comment said, "I remember his post with viva cake. How lucky, girl!" as she remembered that Toby once posted that on Instagram. But, others also speculated that this Kate girl is Toby's sister since they both look alike. Well, it shows how private Toby is since people can't find clear information about his family either? Toby might be the most mysterious celebrity ever.
Unfortunately, that's all we can know from Toby and Kate's rumors. Toby himself never confirmed nor deny this rumor (of course, what do we expect?), and the rumor has just gone quickly.
Another Mysterious Girl That is Rumored with Toby, Tara Postma
Before being rumored to date a bakery owner, Toby also had another rumor to date a girl that we cannot know the identity about.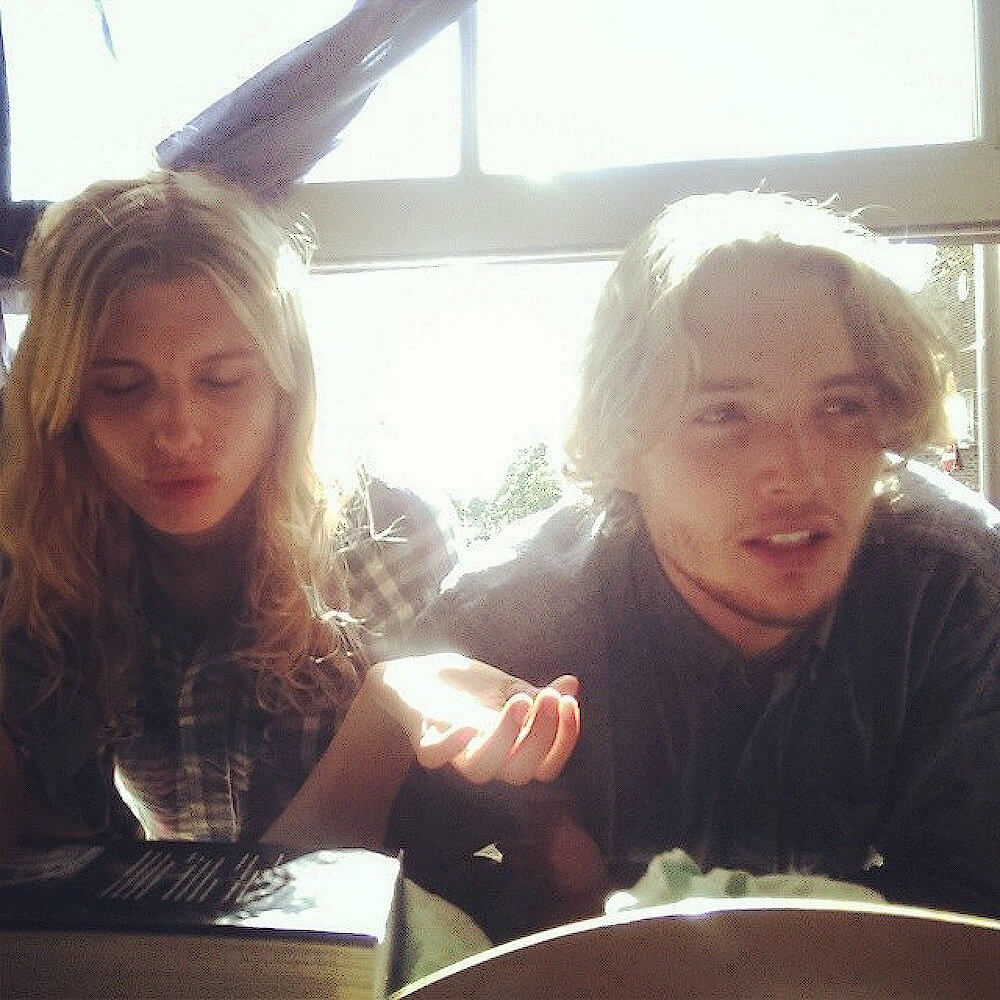 The name's Tara Postma. If you guys are already frustrated by the lack of information about Kate Heath, well, be ready for this one.
There were only two sources on the whole internet that told us about Toby and Tara.
There is this one girl on Instagram with the username of @tara.postma. But, her account is protected, and we can hardly know how she looks like.
Another source also stated, "The girl is Toby's then-girlfriend, Tara Postma." The picture is of the blonde girl wearing black sunglasses while smoking with her friends.
From the picture, Tara looks tall and beautiful. Unfortunately, however, we cannot find Toby and Tara's photos together.
Also, there isn't any information about when and how the two were rumored to be dating. But, one thing for sure, Toby himself would never talk about that either.
There Isn't Any Girlfriend That Is "Official" with Toby Regbo
After knowing all the girls that Toby is linked, of course, we cannot help but wonder: is Toby just THAT good in hiding his life, or has he never officially dated anyone? And why does he never want to talk about his life in his interviews?
Well, some celebrities value their privacy above all else because it must've been hard getting constant exposure from work and then to your personal life as well. After his latest rumor with Adelaide in 2014, he didn't seem to set his eye on anyone.
He is happily single and enjoys his time with his friends, family, and projects in various movies. We can see lots of him having fun through pictures on his Instagram.
Overall, Toby always knows how to separate himself between his professional and personal life. Way to go for him!