Who is Felicity Jones Husband? Her Dating History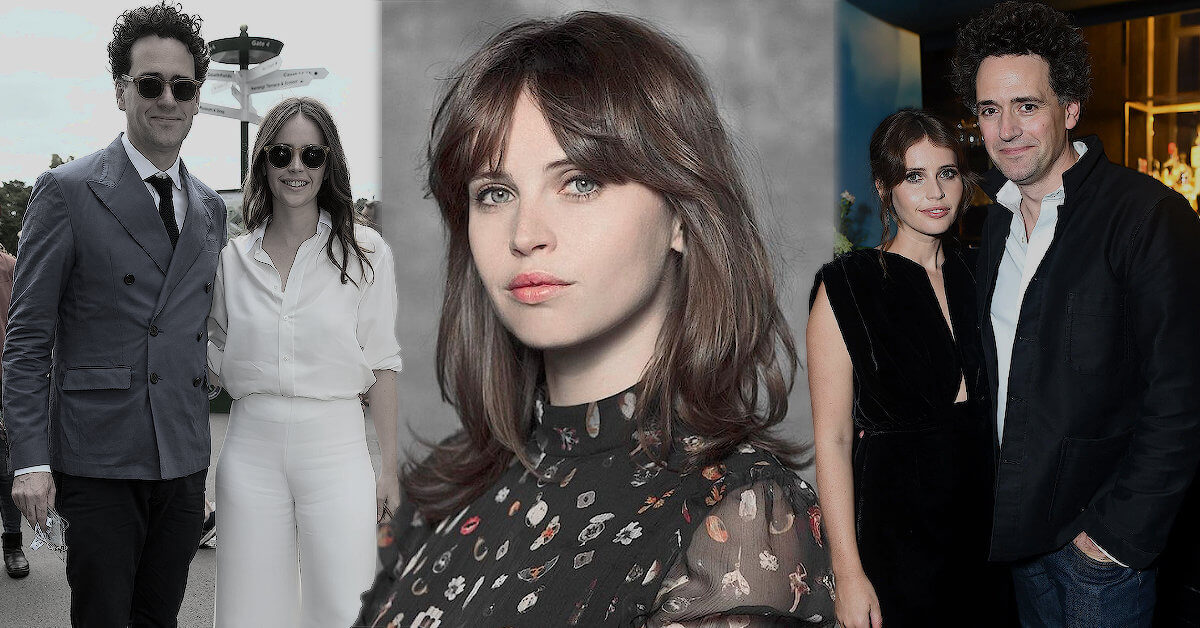 If you value beauty and class, you must be putting your eye on Felicity Jones. Her dazzling appearance in The Theory of Everything starring Stephen Hawking's wife and in Inferno as Sienna Brooks will forever be iconic. And also, let's not forget that she is a Star Wars girl.
Felicity is a British actress who started her career when she was 12 years old. Being successful and loved by lots of people, it's impossible if she doesn't attract her fellow actors.
We know quite a lot about her career, but what about her relationship? And more importantly, what is Felicity's current husband?
Felicity and Her Husband Charles Guard
Felicity is not a single woman. She's been married since 2018 to a British film director, Charles Guard. Though the two are prominent names in the movie industry, they keep their relationship very private. But, there is still some information that we can dig more, so worry no more!
The pair started dating in early 2015 and got engaged two years later. During their time together, we hardly hear any negative rumors or bad news about them.
Instead, the couple seems to enjoy their quiet and peaceful life. They've done a great job in keeping away from the Hollywood spotlight, despite their ever-increasing career life.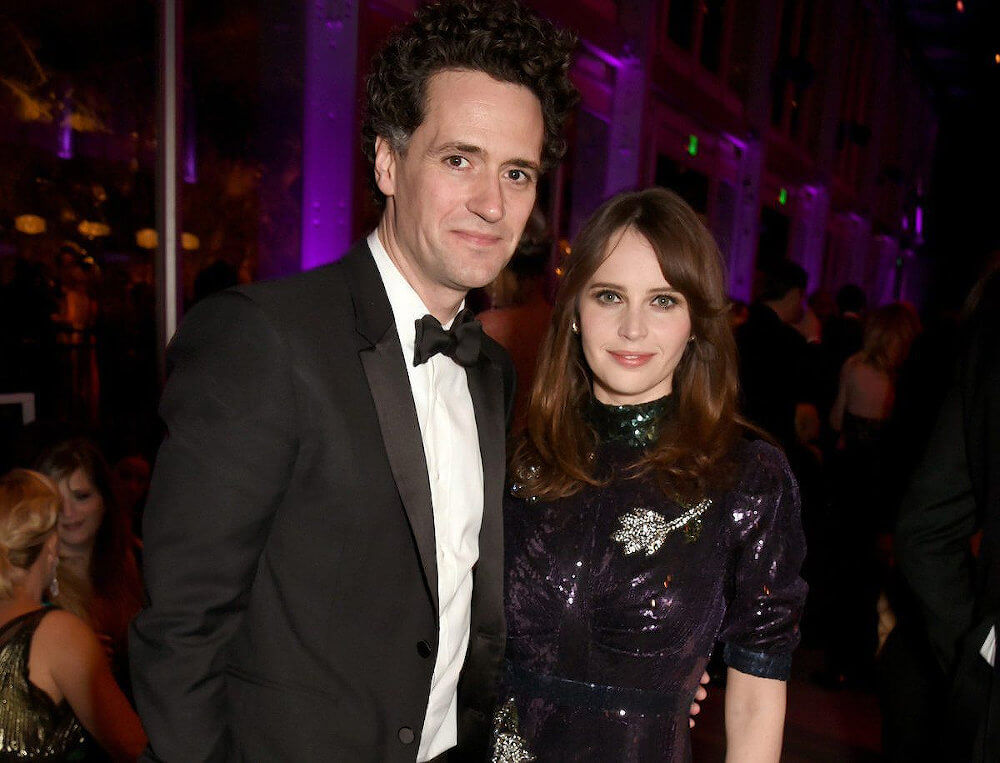 In 2018, this perfect couple got married in one of the fanciest buildings in the UK, Sudeley Castle in Gloucestershire. Another fun fact: it was the only private castle that had a queen buried underneath its grounds! Moreover, they invited quite a lot of famous names such as Eddie Redmayne and Tom Hanks.
Still, they didn't reveal too much about the wedding. Though it was very luxurious and attended by many A-listers, the couple still made sure to keep the intimate atmosphere around.
Felicity Is a Hopeless Romantic and Struggle to Find Love?
When Felicity was asked her opinion about how she sees her love life, she proudly explained that she was "definitely a romantic person."
"I am romantic, and I love romantic stories – that's why I keep making romantic movies," told Felicity to The Telegraph. But, she also added, "It's funny how seeing a love story never gets boring because it's the dream. It's the dream to have a true connection with another human being."
Oh, now it is safe to say that Felicity Jones is a hopeless romantic!
The interview happened when she attended the premiere of her movie, The Aeronauts. She played alongside Eddie Redmayne in that movie, marking her second time working with Eddie after The Theory of Everything.
However, the journey to find love wasn't always easy in Felicity's case. She admitted that she used to struggle to find "a true love." What?! Can you guys believe that?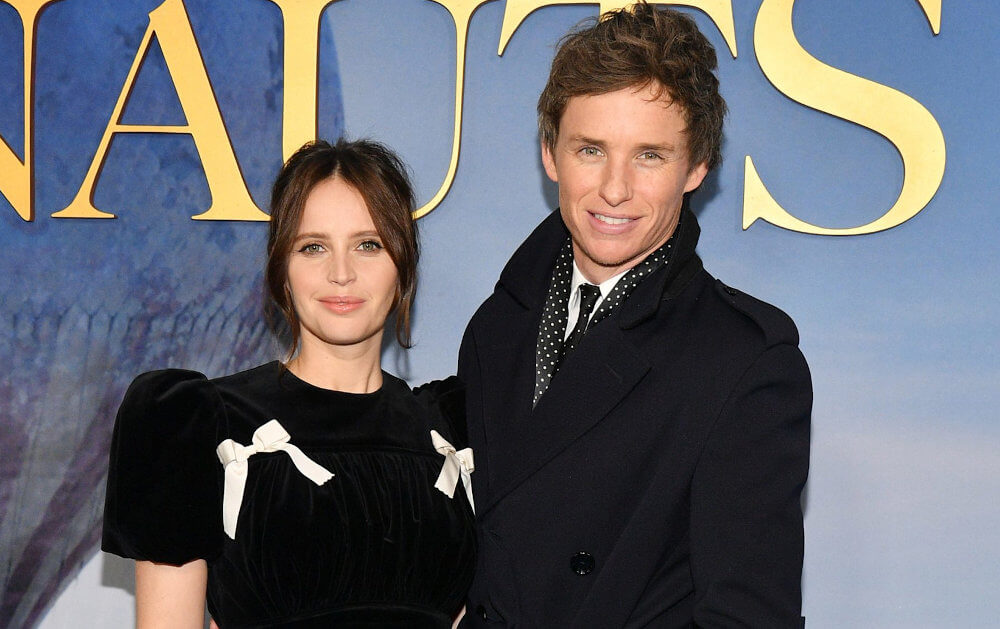 Believe it or not, after her split with her former ex-boyfriend, she didn't have the confidence to enter the dating phase again.
"I went on a couple of dates recently, and they were very awkward," told Felicity in her interviews. She also added that she often finds herself confused about the right words for someone she's interested in. Well, natural beauty like Felicity shouldn't worry about saying the wrong things, don't you guys agree?
"It's so annoying. But when you don't like someone, you feel so cool, and you say all these wonderful things," Felicity expressed her frustration.
Well, that was no longer a problem after she met the love of her life, Charles Guard! No more going to awkward dates and feeling insecure about not saying the right things. LOL.
Felicity Jones Finally Had a Baby
Felicity doesn't only end her awkward dating era but also enters a motherhood era! She and Charles welcomed their first baby in 2020. Though the couple is known for their private relationship, their representatives still reveal the pregnancy news at the end of 2019. We're not complaining, though!
It isn't clear when exactly Felicity gave birth to her first child. Still, the news was confirmed through the picture of Felicity pushing a baby stroller around London. In the photo, Felicity was seen wearing a navy sweater paired with a blue-and-white striped skirt. She seemed to enjoy her walk with the baby, and she was looking delighted.
However, the couple didn't reveal the identity of their babies, indicating that they don't want to carry the attention towards their kids.
This is the first time Felicity enters the motherhood era. After being married for nearly four years and having been together with Charles for seven years, Felicity finally decided to add more members to her little family.
When she was asked about her thoughts on having children, she didn't hesitate to give her opinion.
"Fortunately, I feel like we're in a new era, where it is empowering rather than limiting to have children. From what I can see from friends and relatives, women get stronger and more decisive from having children; they don't waste their time doing things they don't want to," she said to Harper's Bazaar.
So, though she had to wait for four years to have a baby finally, she finally achieved one of the things that she'd always dreamed of!
We don't know yet whether or not she wants to have more kids in the future. Currently, Felicity and her husband juggle family life and careers; they seem to do well in both.
Get to Know More about Charles Guard: From His Family to His Movies
We probably see Felicity Jones quite often since she starred in many movies and cannot hide from the spotlight, but what do we know about her husband?
Charles Guard, though it doesn't appear a lot in movies, is the man behind the camera. He has made many successful movies as well, such as The Uninvited, Borderline, and Inside-Out.
Charles' success as a director seems to be running in his blood because his father turned out to be a director as well! So we have to wait whether his child and Felicity will continue the legacy in the future, Or maybe become an actor like the mother? Both sound exciting!
Ending A Ten Years Relationship with Ed Fornieles
Before settling down with Charles Guard, Felicity had a relationship with Ed Fornieles. He is a prominent British artist and an Oxford University graduate. He and Felicity met in Oxford and dated for ten years long!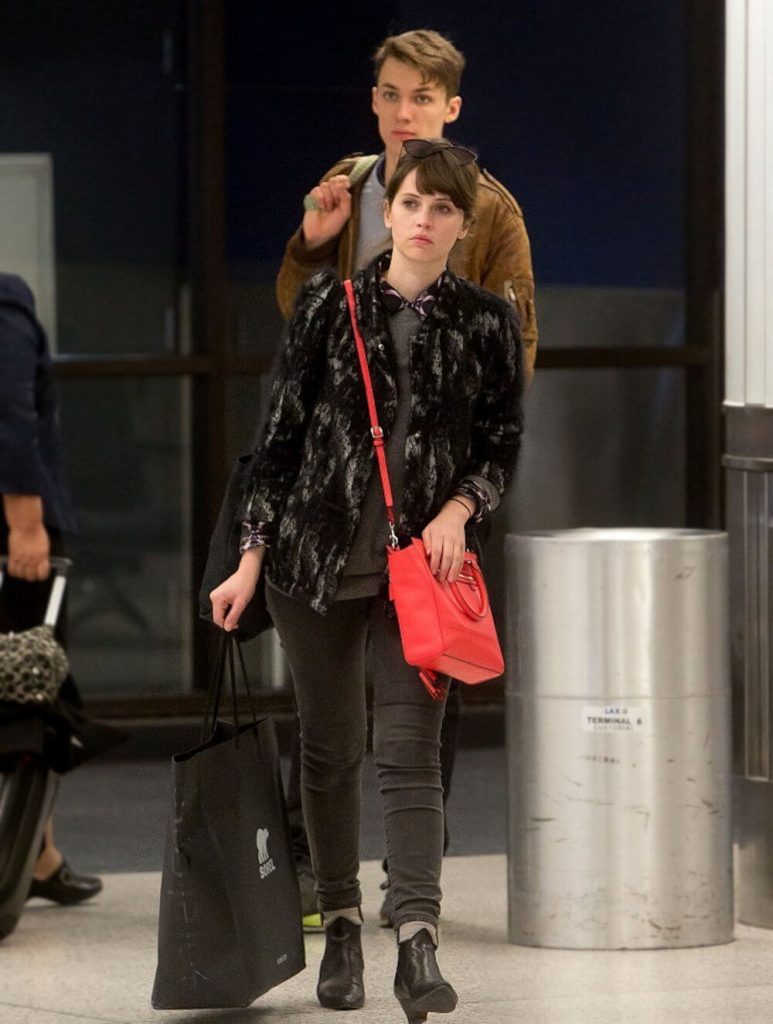 Ed and Felicity first met when they were both a student in Oxford. They started dating in 2003 and decided to split in the middle of 2013. Felicity started to film The Theory of Everything not long after she broke up with Ed.
While Felicity continued to film a movie, Ed also kept going with his art.
Ed's work of art is rather extraordinary; he combines his art with the era of social media platforms. His most known work is post-internet and installation art.
The fact that Ed and Felicity were dating for ten years is something that we cannot ignore. Imagine how heartbroken she must be after breaking up with Ed. However, the reason for the split is unknown to the media, and Felicity never mentioned that in her interview.
But, through her breakup with Ed Fornieles, she admitted that she learned a lot and she wouldn't mind sharing what she thought about it.
"I have had love, and I have lost love, and I was just in a very long relationship that was very important to me but unfortunately, it broke down. But I learned so much from that relationship, and I am glad that person was very important to me. So I had him in my life," told Felicity in one of her interviews.
Ed Fornieles and His Dreams of Having Three Kids with Felicity
Well, we know that she's more of a hopeless romantic gal. Ed Fornieles, surprisingly, also shares the same view about the breakup.
Still, Ed had an exhibition in Chisenhale Gallery, London, in the same year of the breakup. However, he has spent some time living in suburban Los Angeles.
He opened up about things that inspired his art. However, it mostly came from his personal experience with his family and love life.
Ed thought that most artists tend to make art as a form of "escape" from their previous life. For Ed, personally, he's always been the one who rebels from his family and projects that in his art subject.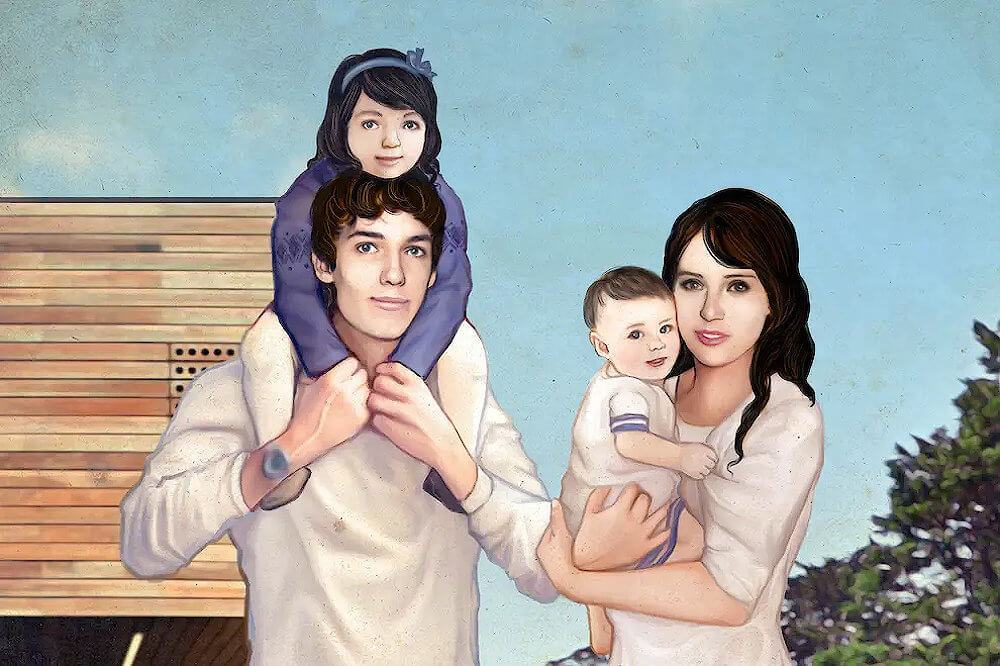 Not only that, his recent breakup with Felicity was explicitly depicted in one of the illustrations he made: the syrupy illustration of himself and Felicity carrying their three imaginary children in front of a big house. And when he was asked to explain a little bit about that, Ed got melancholic.
"It's the first personal work that I've ever done, having been in a relationship for ten years. Talks about something quite interesting: when a relationship ends, you're mourning a death. And I think it's not the death of a relationship but the death of the future you were going to have with that person."
Ouch, that hurts! We can see that Ed is a romantic person, just like Felicity. After his relationship with Felicity Jones, he wasn't seen going out with anyone.