Who is Kirsten Dunst Husband? Is She Married?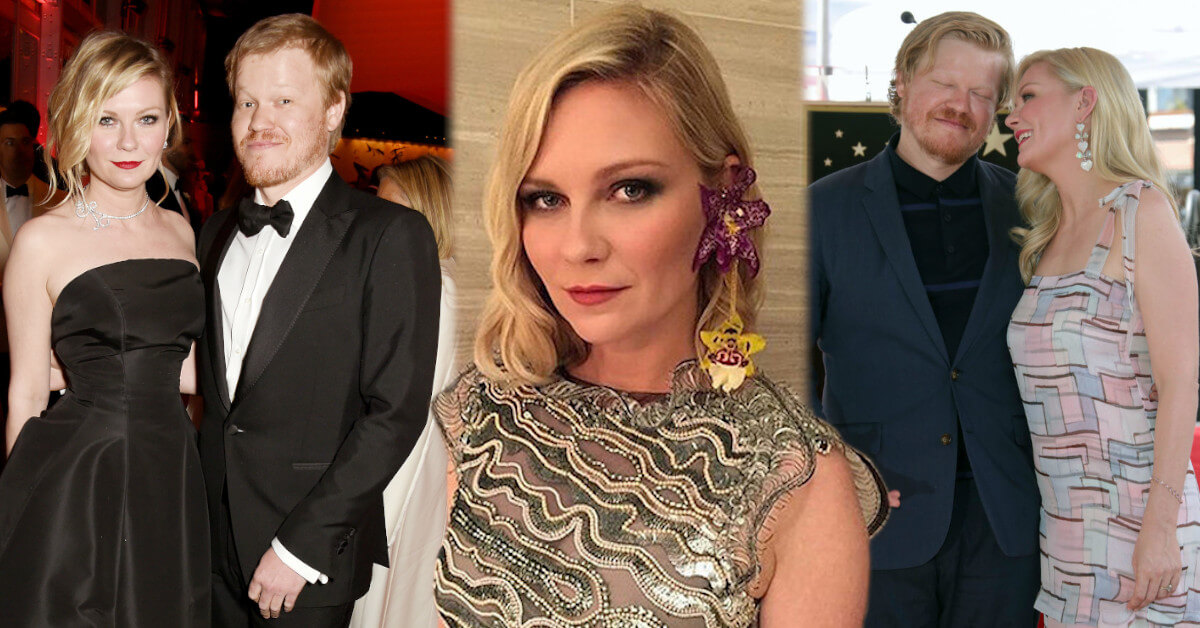 Kirsten Dunst is an American Film Actress, who became famous after was the lead actress in the worldwide blockbuster Spider-Man. She is also known for films like Jumanji, Bring It On, Marie Antoinette, The Virgin Suicides, and Melancholia. When Kirsten was 12 years old she starred in the movie Interview with the Vampire alongside Tom Cruise and Brad Pitt. In this movie she kissed Brad on the lips.
Is Kirsten Dunst married?
Kirsten Dunst and Jesse Plemons met in 2016 when they played husband and wife on the second season of Fargo. A year and a half after the pair finished filming, they officially confirmed that they were in the relationship, and also announced their engagement in January 2017. "I knew that she would be in my life for a long time," Plemons, told the New York Times.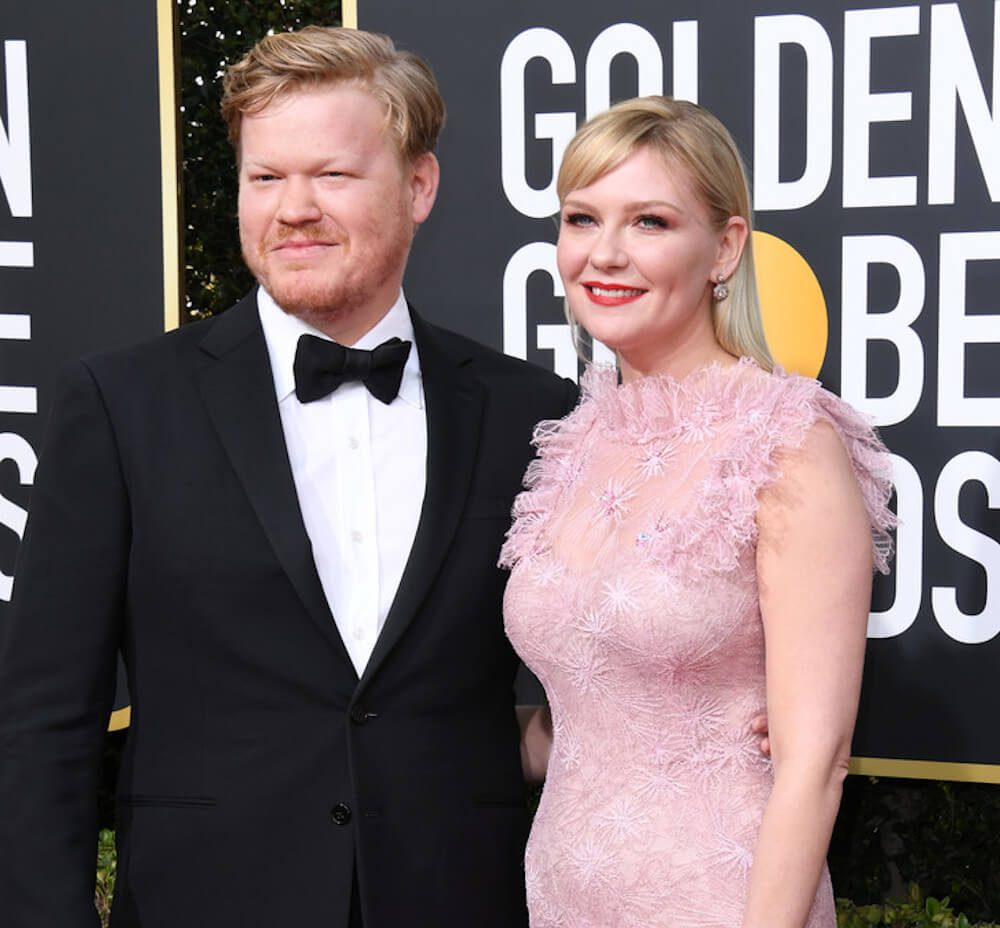 In December 2017, it was revealed that the pair are also expecting their first child. The couple welcomed their first son, Ennis Howard Plemons, on May 3, 2018. Not long after, they sparked speculation that the two were married at Dunst's Hollywood Walk of Fame ceremony after they were referred to as "husband" and wife."
"Aside from the brilliant actor you are, I have also had the even greater pleasure of getting to know you as a person outside of work — KiKi or Keeks," Jesse gushed in his speech at the August 2019 ceremony.
"Seeing the kind of mother and wife, daughter, sister, friend and cohort you are is why I and all of your friends and everyone else are here today and why we all love you."
While detailing their time in lockdown, Dunst revealed that she was staying in Australia with her husband and their son. "We wanted to get out of the city, out of Auckland, so we rented a house for our son to have some grass to run around on," she told the Los Angeles Times.
"There are horses around here. And we have two old cats living with us, one of whom, Sid, brings us a mouse every night. … Yesterday, we let [Ennis] be naked all day and he'd pee outside in the grass. He thought it was so funny."
Kirsten Dunst also dated Garrett Hedlund
Kirsten Dunst and Garrett Hedlund first met back in 2011 while co-starring the film adaptation of Jack Kerouac's On the Road. The pair were noticeably together at the Golden Globes and also attended Fox's award show party.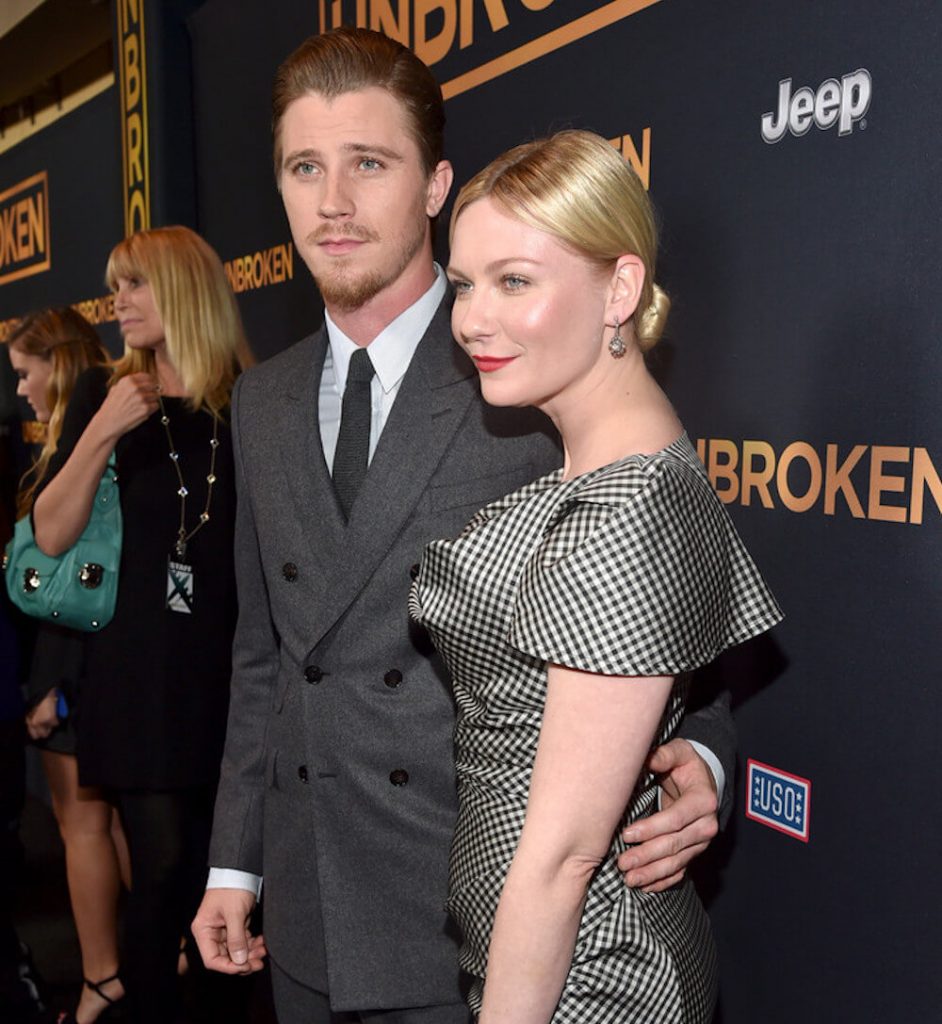 Asked about Garrett, Dunst told Town & Country in the summer of 2015: "We've been together for three and a half years, so, yes, it's going really well. We're the same age. We have similar backgrounds. He feels like family to me."
In April 2016, the two have called it quits after more than four years together.
Kirsten Dunst and Jason Boesel
Dunst was frequently spotted hanging out with Rilo Kiley drummer Jason Boesel From 2010 to 2011.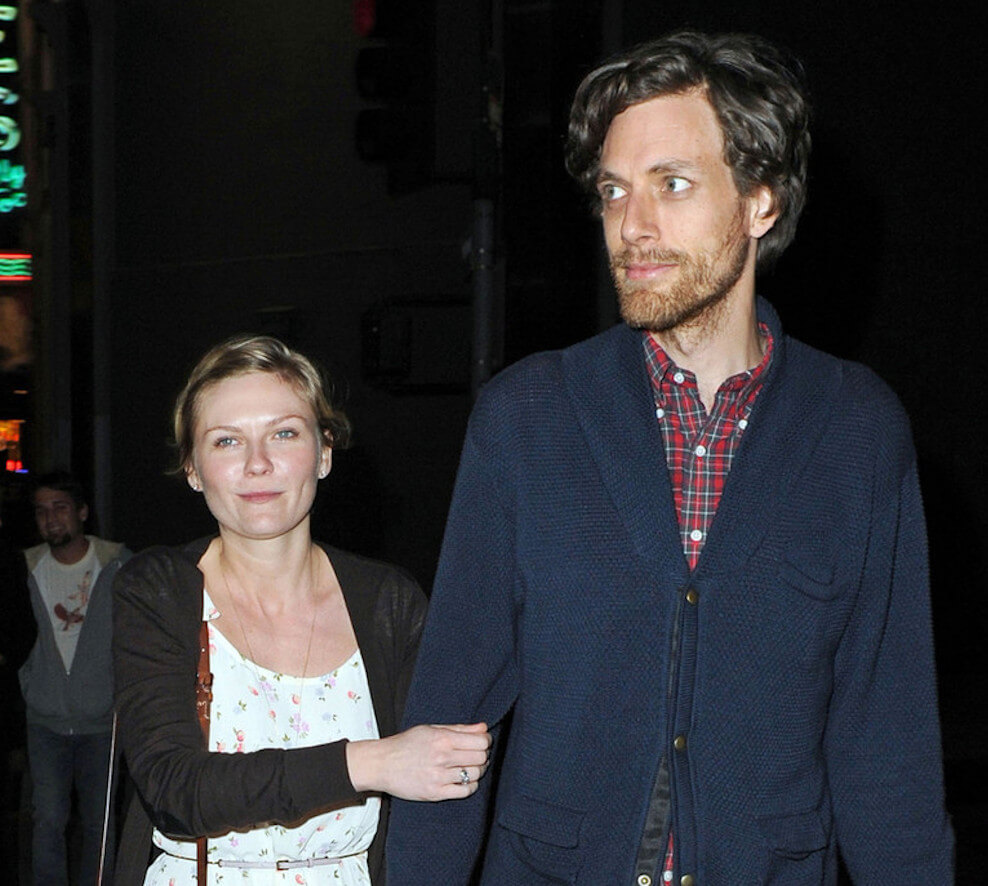 Kirsten Dunst and Johnny Borrell
Johnny Borrell dated Kirsten Dunst during his hey day with rock group Razorlight and they ended up living together in London before they broke off their five-month romance in August (2007).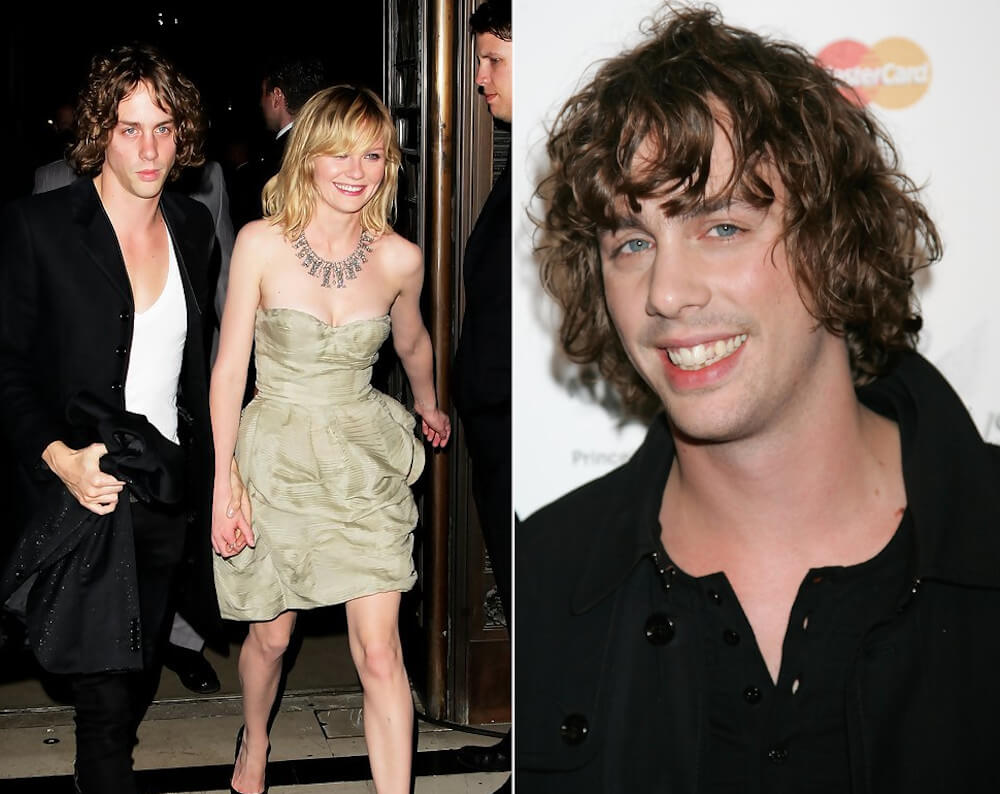 Borrell told, "We were leading different lifestyles. It's over. She believes in equality, that a bloke should chip in with the housework. "Fair enough, but I'm messy. She couldn't stand the smell of stale fags (cigarettes), beer, and kebabs in her nice living room. Can't say I blame her really.
"I've been incredibly busy recording our latest album and I'd be rolling in at all hours when she'd be getting up to go on set. I'm very much a night owl, and she's up with the lark. She's a really cool girl and she loves London and Britain."
Kirsten Dunst and Josh Hartnett
Kirsten Dunst and Josh Hartnett first met on the set of the 1999 movie The Virgin Suicides. Five years later, their friendship turned into something more.
The Spiderman actress was spotted having dinner with Hartnett at a Manhattan sushi restaurant. "They were whispering and smiling at each other. She was especially smitten with him."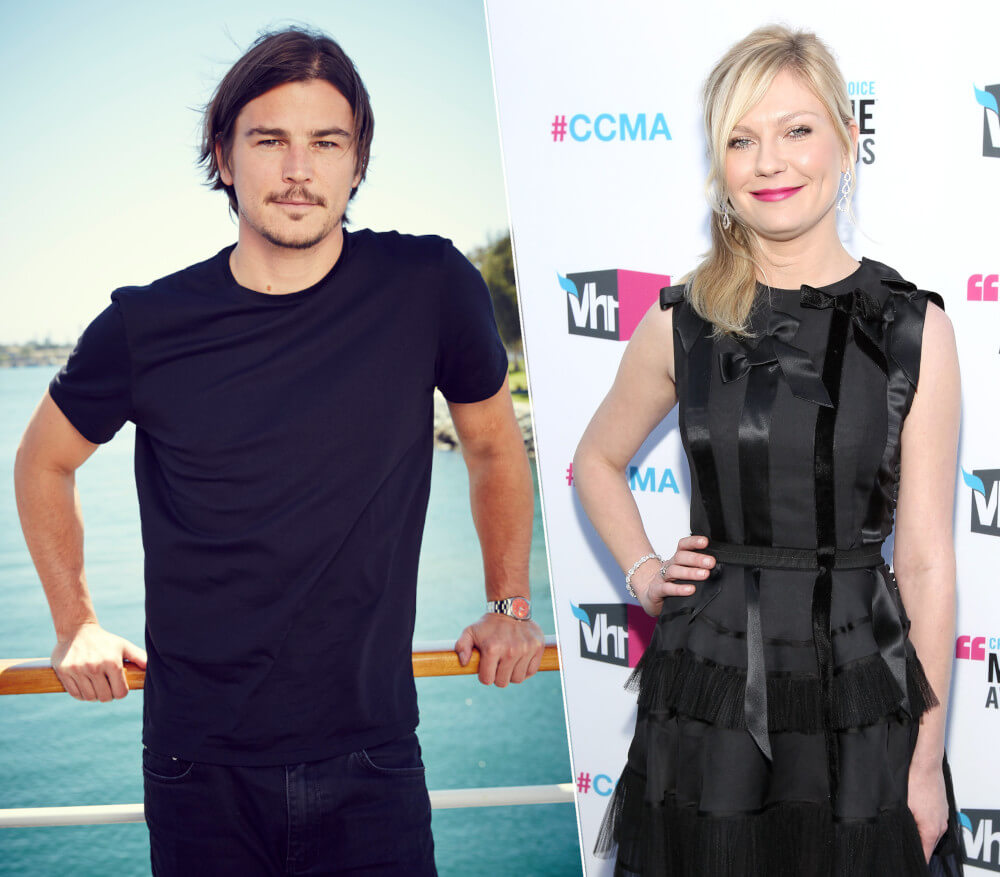 In 2015, Hartnett was asked about dating his former co-stars, to which he told, "Everybody makes mistakes dating people they work with."
Kirsten Dunst and Jake Gyllenhaal
Kirsten Dunst began dating Jake Gyllenhaal in 2002 after being introduced by Jake's sister, Maggie. They even lived together in Los Angeles and shared a German Shepherd, who passed away in 2015.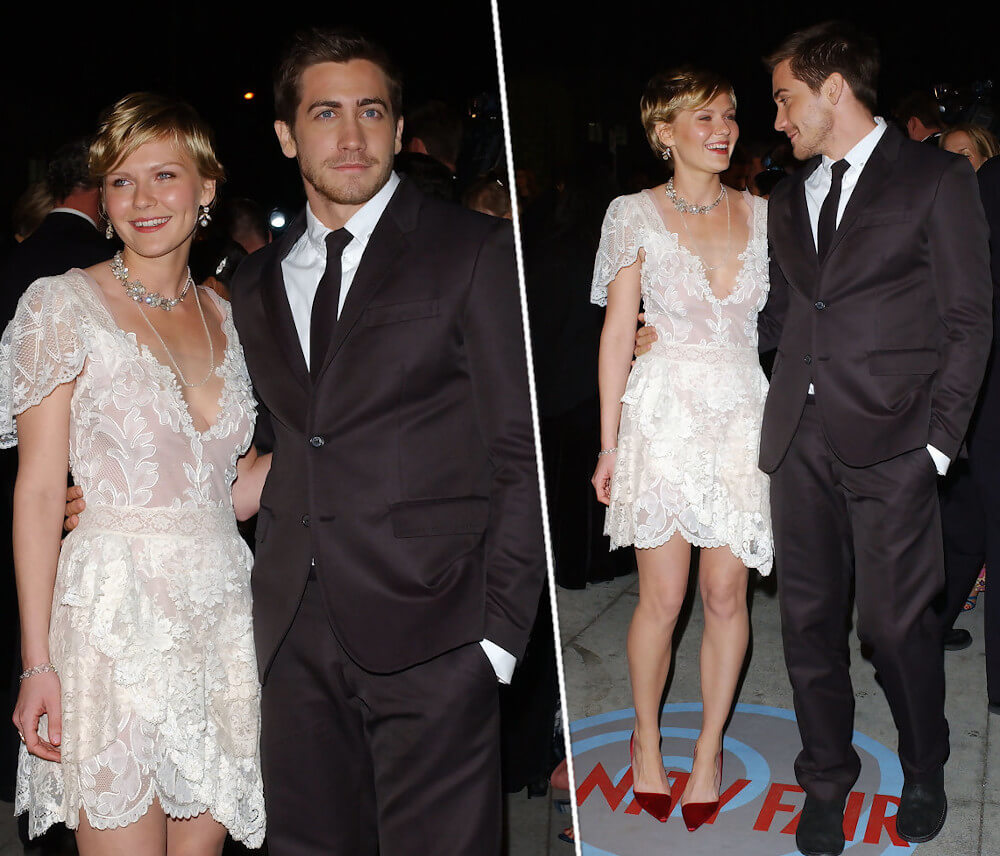 The couple carried on an adorable relationship for two years before breaking our hearts with their 2004 split.
Kirsten Dunst and Tobey Maguire
Kirsten Dunst first A list relationship started in 2001 while shooting Spider-Man with Tobey Maguire. The couple's relationship was revealed after their split thanks to an interview with Spiderman director Sam Raimi.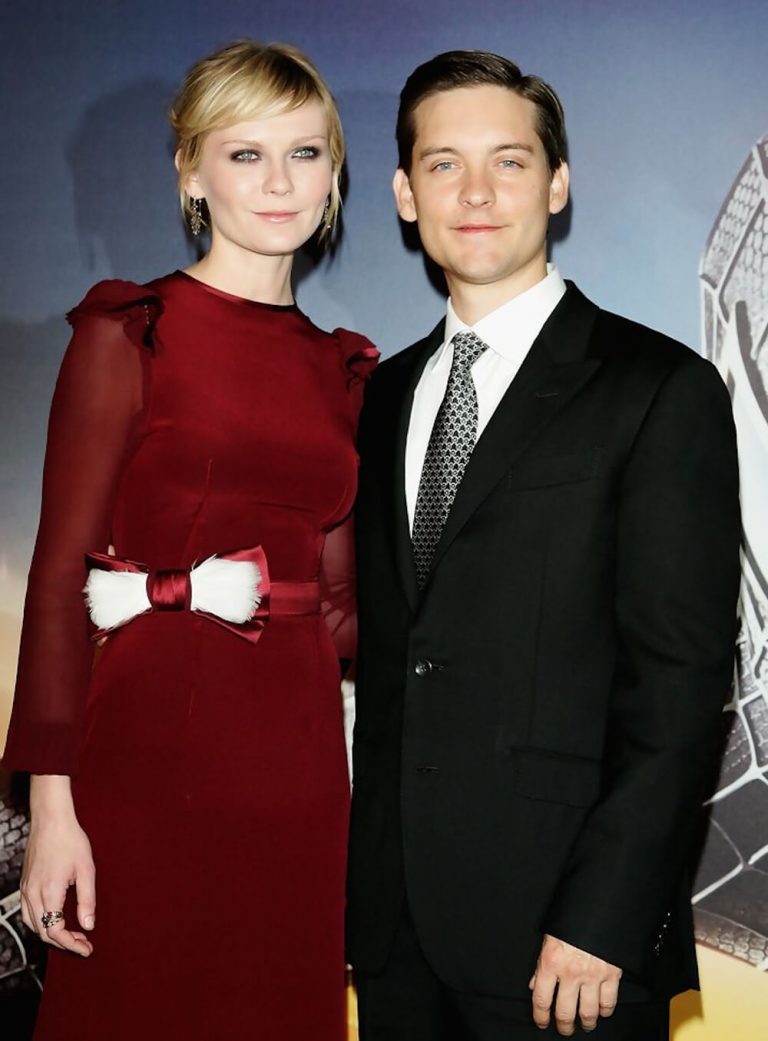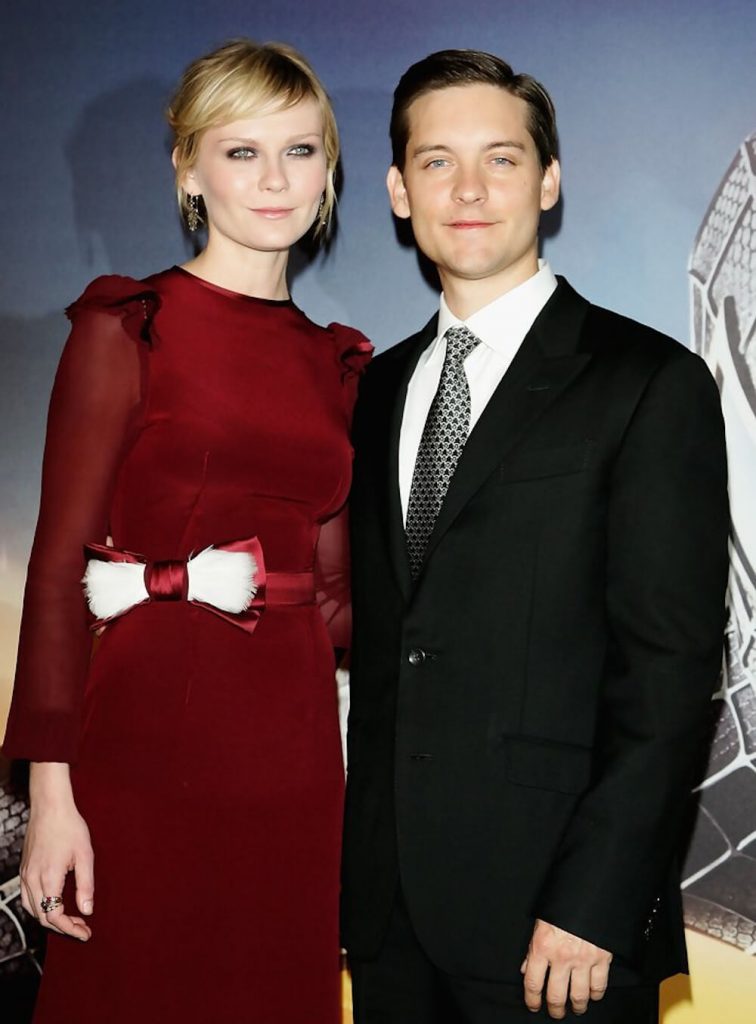 "They apparently began dating with each other, I think, in the middle of the first movie…although I didn't know it at the time…but definitely they eventually broke up before the second movie.
I was concerned they wouldn't get the same chemistry back, but it was just me worrying. They really like each other, I think, very much. And that relationship probably just added to their ability to trust each other."
Kirsten Dunst and Ben Foster
There was Ben Foster, whom she's rumored to have dated after meeting on the set of the comedy Get Over It, but they had gotten over it by the time the movie came out in 2001. In 2015, Ben starred in the film The Program with Kirsten's current husband, Jesse Plemons.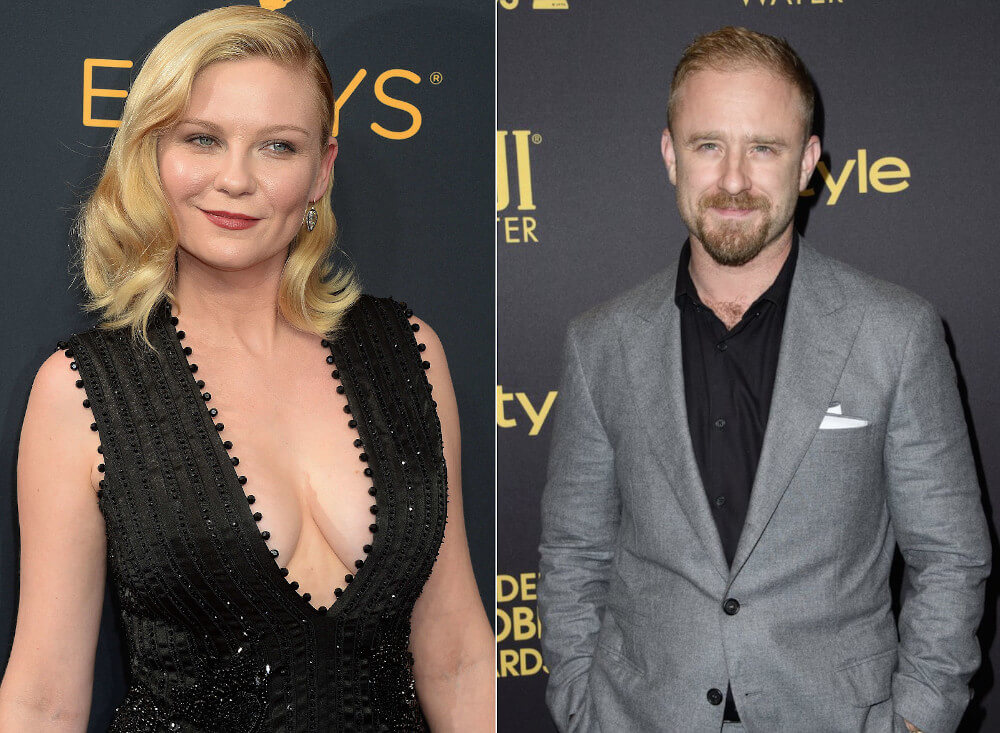 Kirsten Dunst was also rumored to be in an affair with filmmaker Jacob Soboroff, with whom she's working on a documentary about voting. Also in 2008, was rumored to have dated Justin Long. In 2007, she was spotted spending time with The Strokes drummer Fabrizio Moretti.
---
RELATED CONTENT
Kirsten Dunst Bio, Height, Age
---