Who is Austin Butler Girlfriend 2023? His Love Life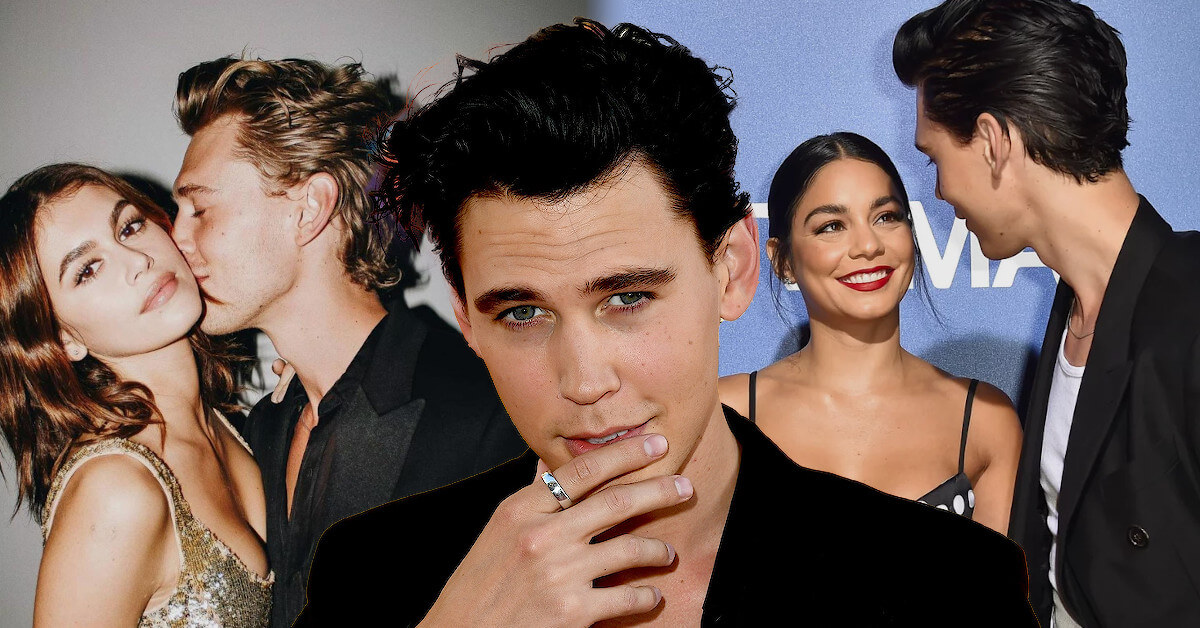 Since the musical biopic Elvis came out last June, people couldn't stop talking about how Austin Butler did an excellent job portraying Elvis Presley. However, Austin's prominence had been seen years ago because he had played in some big movies and series, including Switched at Birth and Once Upon a Time in Hollywood.
His talent and dreamy-eyed look didn't only captivate the movies' directors and audiences but also a lot of women. But you guys must've been surprised that Austin's list of girlfriends wasn't that long.
Here, we will discuss everything about Austin Butler's relationship.
Is Kaia Jordan Gerber Austin's Current Girlfriend?
When we talk about Austin's love life, the first thing that comes to mind might be his eight-year relationship with the High School Musical star, Vanessa Hudgens. But, their romance had ended around two years ago.
Although their fans still have difficulty accepting that they were no longer together, Austin didn't have the same problem.
Austin has moved on and is currently dating Jacob Elordi's ex-girlfriend, Kaia Jordan Gerber. Their relationship is still new, but that doesn't mean their love for each other isn't serious.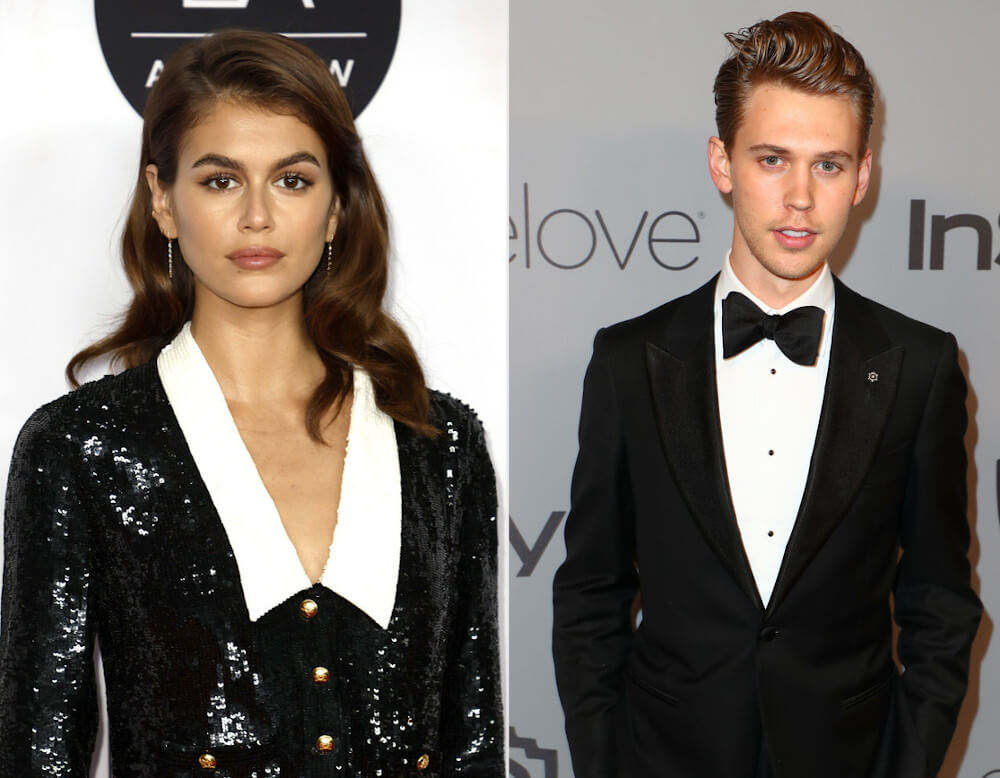 Kaia Jordan Gerber and Austin Butler were first linked in December 2021 and have been seen together in public many times. Despite the constant scrutiny from the paparazzi and media, they seemed to be comfortable with each other.
The two were first seen taking a yoga class together in Los Angeles. Some sources that witnessed them together also stated that they looked like a happy couple, enjoying their honeymoon phase.
"She seems happy. All her friends think Austin is cute," the source told. That statement is easily believed because Austin and Kaia also showed their romance when they attended the Best Performances party at the Academy Awards last March.
However, the pair's red carpet moment wasn't the turning point of their relationship. As we've mentioned earlier, the pair had been hanging out since December. Still, they hadn't explicitly confirmed their relationship status.
But, the fact that Austin and Kaia had linked in December didn't please some of Kaia's fans because she broke up with Jacob Elordi in November. So, that indicated that Kaia didn't have a hard time moving on from Jacob.
Kaia spoke in her interview that she put her happiness and mental state above all else. So, being with Austin might be her number one source of happiness.
"I think it's so important that people realize how important their happiness is outside of work, and when you don't have all these outside resources to gain happiness from, where that internal happiness comes from," the pretty model stated.
Since their red carpet debut, Austin Butler and Kaia Jordan seemed to get more serious. The two had gone on some vacations together in Malibu and Paris. Even more than that, Kaia had shown her support for her new beau at the Cannes Film Festival for Elvis.
Well, it seems like their relationship is filled with nothing but love and support for each other. We hope that Austin will finally settle down with the love of his life this time.
Eight-Year Relationship with Vanessa Hudgens
We can't deny that Austin and Kaia's relationship is so wholesome. But, we also can't forget how heartbreaking it was when we heard the news about Austin Butler and Vanessa Hudgens' breakup for the first time.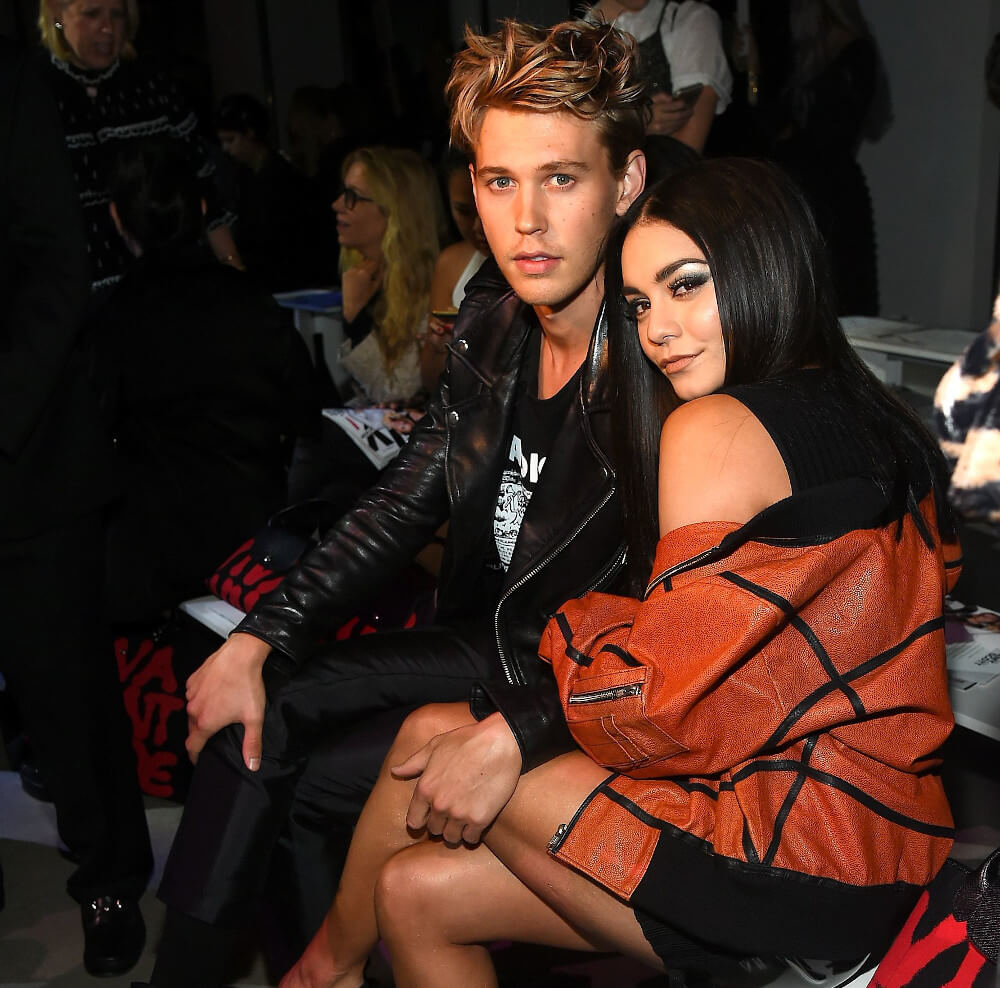 They had been together for eight years, and we didn't expect they would just part ways after almost a decade of sharing their lives.
Vanessa and Austin first met on the set of High School Musical, but they didn't date immediately. At that time, Vanessa was still in a relationship with her iconic on-and-off screen boyfriend, Zac Efron.
However, Vanessa and Austin remained best friends until years later, before they realized their feelings for each other had grown into romance.
Six years after their first encounter, the two showed the first sign of being a couple. According to Daily Mail, some paparazzi caught Austin leaving her home in Los Angeles. That news first spread in late 2011, and people couldn't be more shocked and happier about it.
Vanessa and Austin didn't seem to mind about people knowing their relationship. The two made more appearances since then, including a date in Disneyland, a romantic dinner in Los Angeles, and their first red carpet debut at Vanessa's movie premiere, Journey 2: The Mysterious Island.
Vanessa and Austin didn't only show their love by going out and about together. Still, they were willing to solve difficult things together. The two also couldn't stop gushing about each other in their interviews, and they didn't mind sharing the secret of their long-lasting relationship.
Why Did Vanessa and Austin Break Up?
Austin-Vanessa enjoyed being the "it" Hollywood couple from 2012 to 2020, but even the #CoupleGoals had to face reality, too.
On January 14, 2020, a source confirmed that the pair were no longer together. But, neither of them revealed why they parted ways at that time. Of course, their fans wanted to get as much information as possible about it.
Although Vanessa had mentioned that communication had always been their key, things got too difficult to handle, and their schedule got tighter as time passed.
Vanessa and Austin also continued to show respect for each other despite their breakup. It's good to know that eight years of being together didn't have to end tumultuously. Shout out to this mature ex-couple!