Who is Matthew Morrison Wife? A Glimpse at His Love Life Through the Years
From Olivia Munn to Kristen Bell, Matthew is linked to many A-listers in the industry.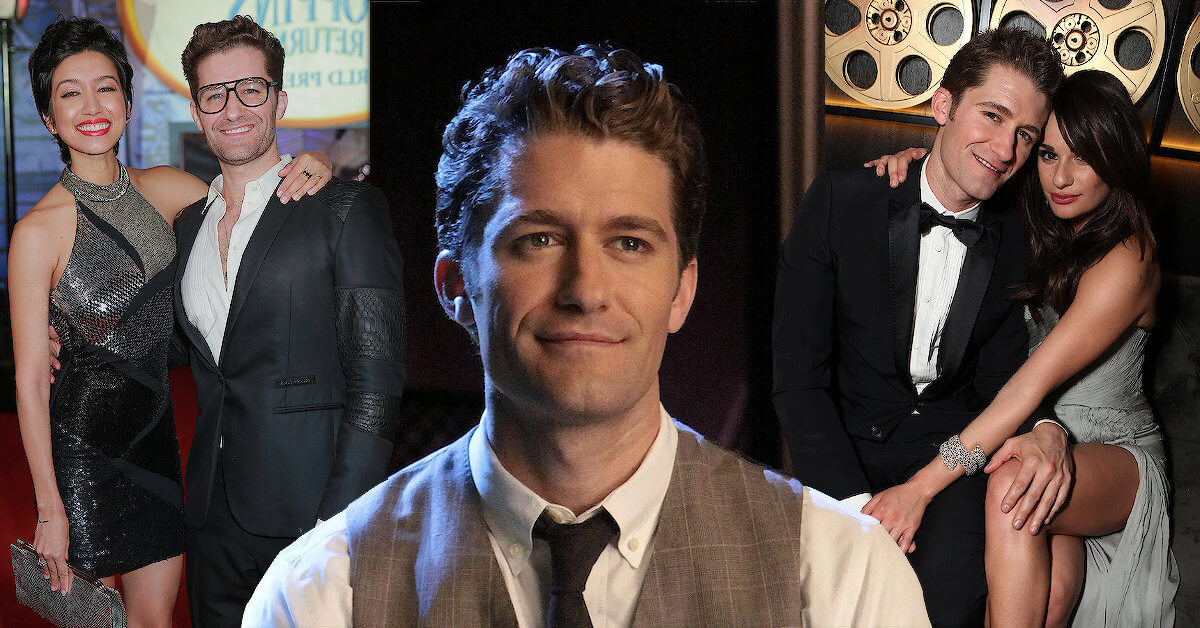 Matthew Morrison is an actor, dancer, and singer-songwriter. As talented as it sounds, Matthew has a big name in Hollywood. He starred in several Broadway and Off-Broadway productions, such as Hairspray and his most well-known series, Glee.
He also won several accolades such as Screen Actors Guild Award, Satellite Awards, and Broadway.com Audience Award.
A good combination between talent and appearance, Matthew Morrison had a quite good reputation for girls. His dating life is always an interesting topic to talk about.
Having Two Children with Wife, Renee Puente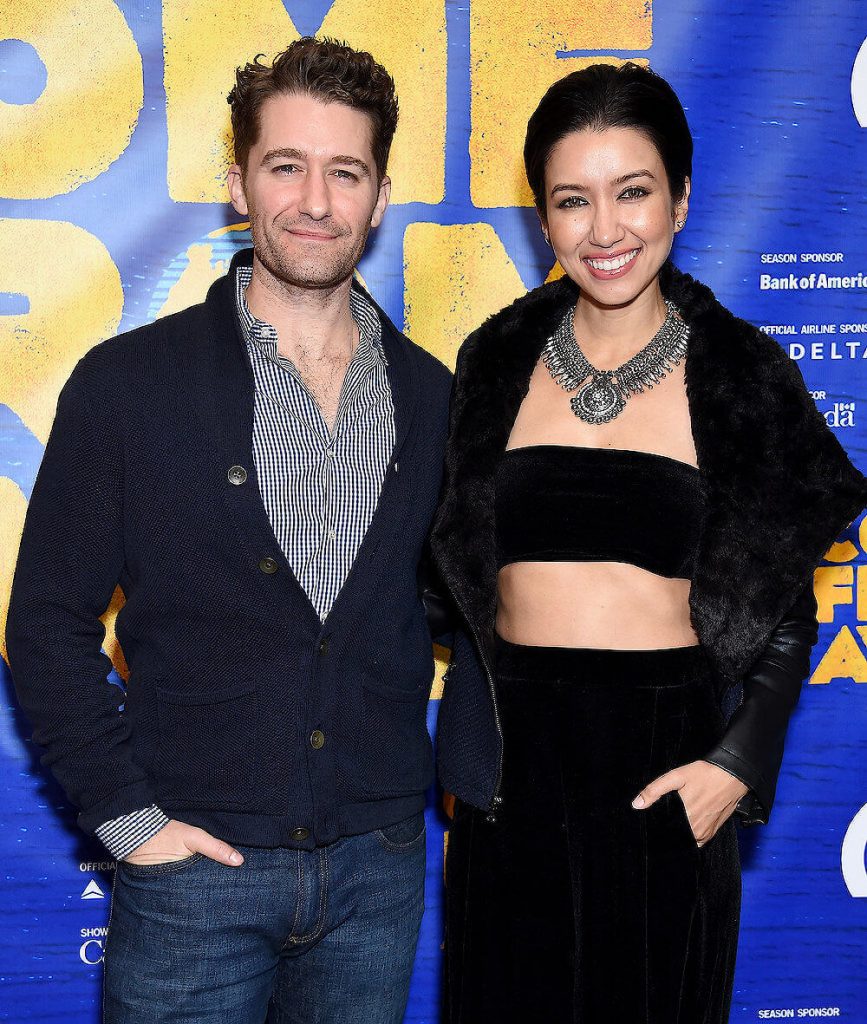 First thing first, Matthew Morrison isn't playing with many girls because he is currently happily married to Renee Puente. They are even expecting their second child!
Renee and Matthew first announced their happy news on an Instagram post last April. They also couldn't hide their excitement and expressed how happy they were in their interviews.
"We rise! Our family is now complete. Welcome, Phoenix Monroe!" the couple told People.
When we talk about Rene and Matthew's relationship, we can't help but smile and enjoy their heartwarming story. The two have been showering each other with love and never hesitated to show it too publicly.
It first started when they attended the White Tie & Tiara ball in London back in 2011. They dated shortly afterward. And in 2013, Renee and Matthew got engaged.
They always update their relationship with the public, so we don't have to worry about missing out on anything. However, they didn't reveal too many details about what's inside their marriage; they're not Kardashians.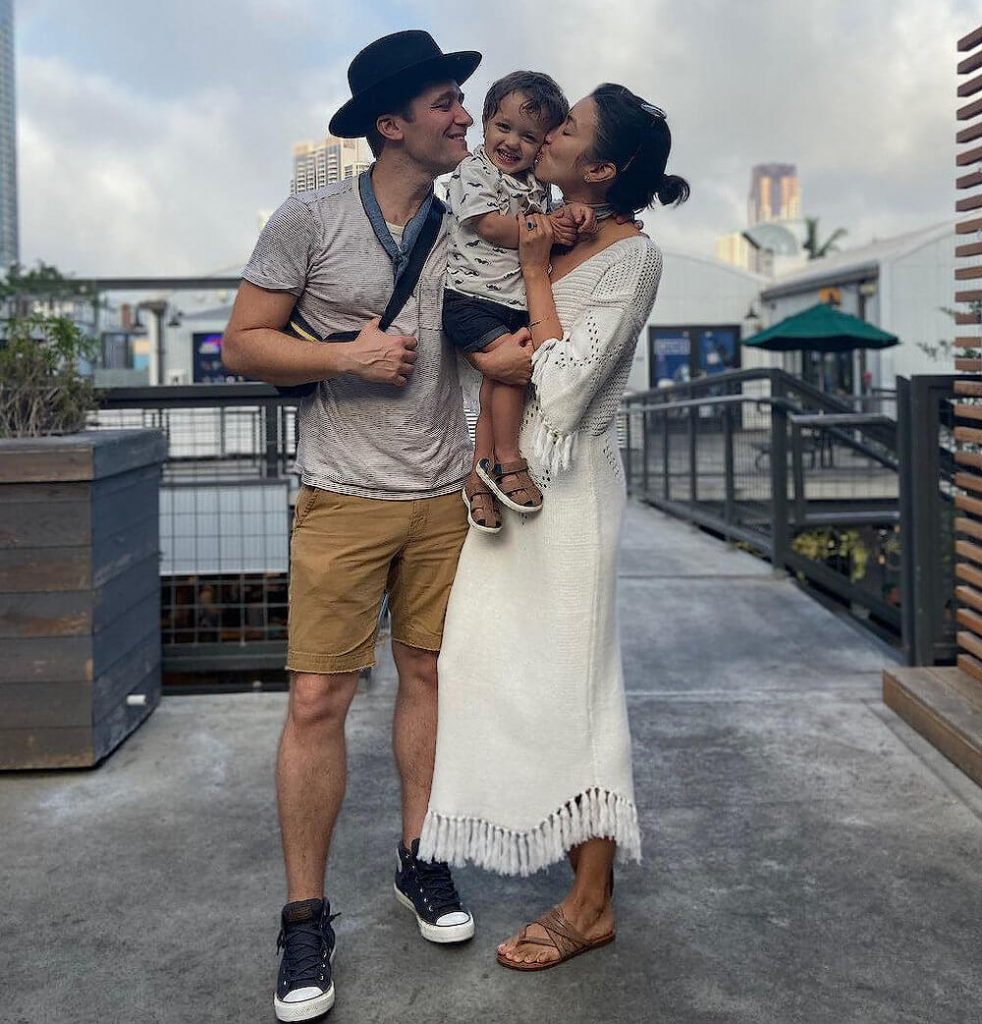 In 2014, the pair got married. They told People that family and close friends only attended the wedding ceremony since they want to reminisce the moment as something "intimate." Elton John came to their wedding and sang them with Your Song. Who doesn't want a wedding like that?! Now, this couple makes us jealous.
Three years after their marriage, they had their first baby named Ravel James. Renee expressed her feelings on her Instagram with some heartwarming words,
"I can't begin to express my immeasurable gratitude for being the one you chose as your Mama. My Revel James Makai Morrison, I promise to cherish you, to constantly remind you that you are worthy of love and belonging, to teach you compassion and kindness."
Renee put that caption with a black and white photo of Revel James. 
And then, four years later, as we mentioned above, the two had a daughter last April.
Renee and Matthew's marriage seems to get stronger as time goes by, and people continue to be touched by them through pictures and words that they posted on social media.
When it comes to a happy marriage in our favorite celeb's life, we don't want to miss a thing! So shout out to the best married couple in Hollywood!
On Dating Olivia Munn for Less than Two Months
Moving on from Matthew's happy marriage, the actor is linked to so many hot women before he finally found "the one." Before meeting Renee, Matthew was dating Olivia Munn.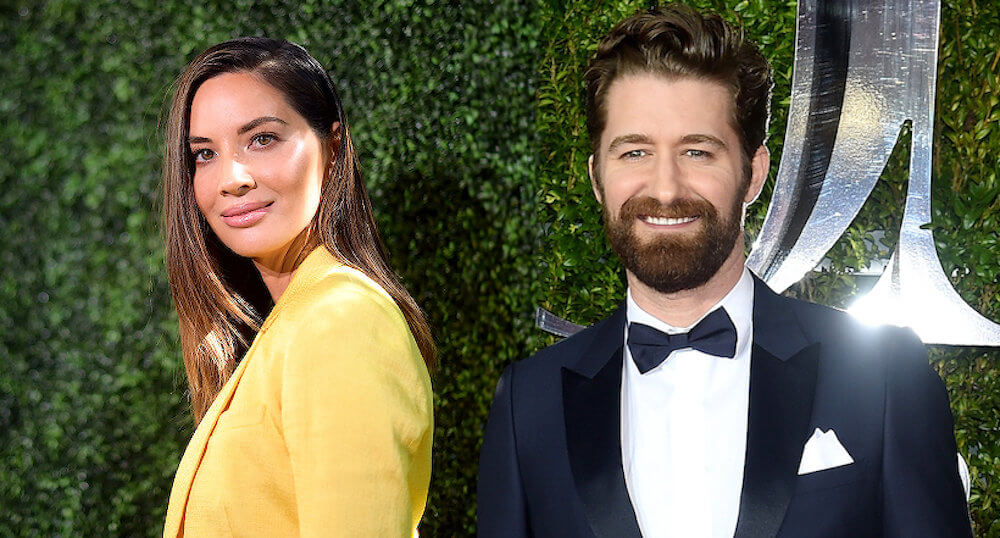 She starred in Iron Man 2, X-Men: Apocalypse, and Magic Mike. Looking at the list of movies that she played in, Olivia and Matthew were a power couple back then. They were at the peak of their career when they dated.
They first caught the public's attention when they showed some PDA moments at a hockey game in February 2011. The two looked comfortable with each other as they shared kisses and held each other's hands. The hockey game took place at Madison Square Garden, New York City.
However, their relationship didn't end well. According to some sources, they even lasted for only one month! That made sense, since we cannot find much information about this couple, meanwhile they were pretty famous at that time. Their picture going to a hockey game together was enough to make it to the headline, though.
When talking about the breakup, Matthew admitted that he shared the bigger portion of the blame. He revealed that he was "confused" and "didn't know what to do."
"I'm not a good friend right now. I'm not a good boyfriend. It's not that I'm selfish; I'm just focused." He told Details, implying that his work schedule had made him couldn't be a good boyfriend.
On the other hand, Olivia Munn continues to date several big-name actors such as Chris Pine and Aaron Rodgers.
Went on a Date Once with British Model Kelly Brook
Another relationship that didn't last long in Matthew's life is Kelly Brook, who was nominated as 2005's Sexiest Woman in the World by FHM. Kelly is an English actress, model, and media personality.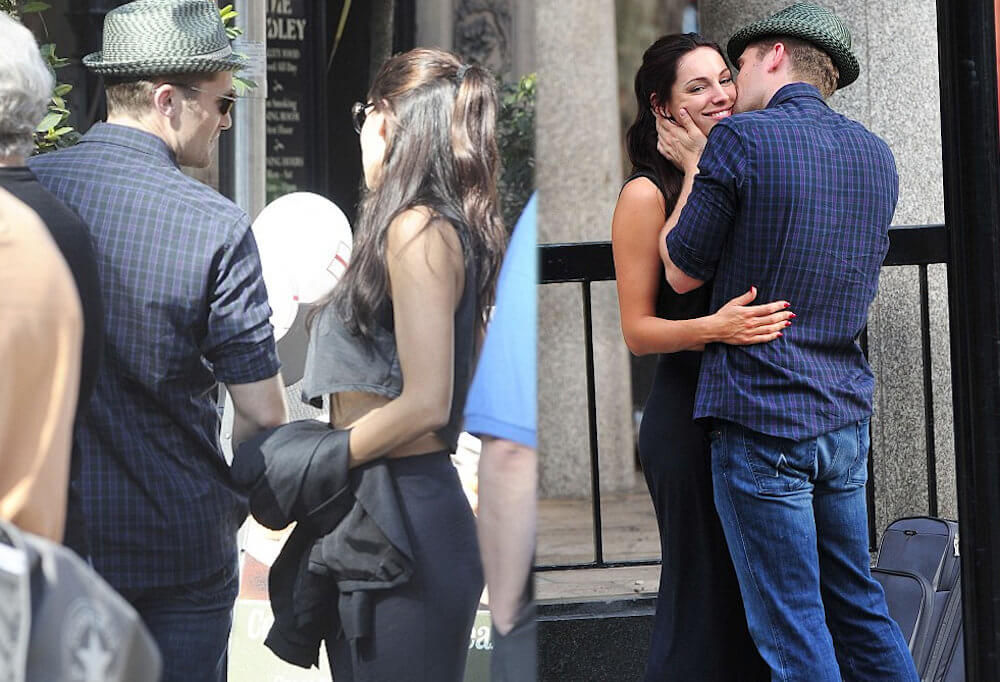 While Kelly seems perfect and, of course, wanted by lots of men, Matthew didn't seem to appreciate her enough.
Matthew once said that Kelly "wasn't the brightest bulb in the box" when interviewed by The Mirror newspaper. He revealed that he went to date once with the Sexy-British model, but that was just it. One date was enough for him to fall out of love, he implied.
However, he then defended himself and said that it wasn't the actual thing that he stated in the interview. He even wrote on his Twitter to clarify this issue.
"Wow, I woke up to a flurry of emails regarding Kelly Brook. Don't always believe what you read. Kelly is a wonderful person and a good friend."
Kelly, on the other hand, didn't give any words for this matter. And whether or not the two are still friends, we cannot hear the truth came out from Kelly's said.
It's up to people to interpret the situation; it's impossible to turn it down when something already came up in the media. So, what do you guys think? Do you think Matthew said those things?
Matthew Morrison and Lea Michele
When we hear Matthew Morrison's name, it's hard not to remember his most iconic role Will Schuester in Glee. Maybe some of you already know, but Matthew had a special relationship with the one and only Rachel Berry: Lea Michele. Were these two still dating when they played in Glee, though?
It wasn't until 2012 that their relationship came up to the public. In her book Brunette Ambition, Lea Michele revealed that she and Matthew dated before the show began.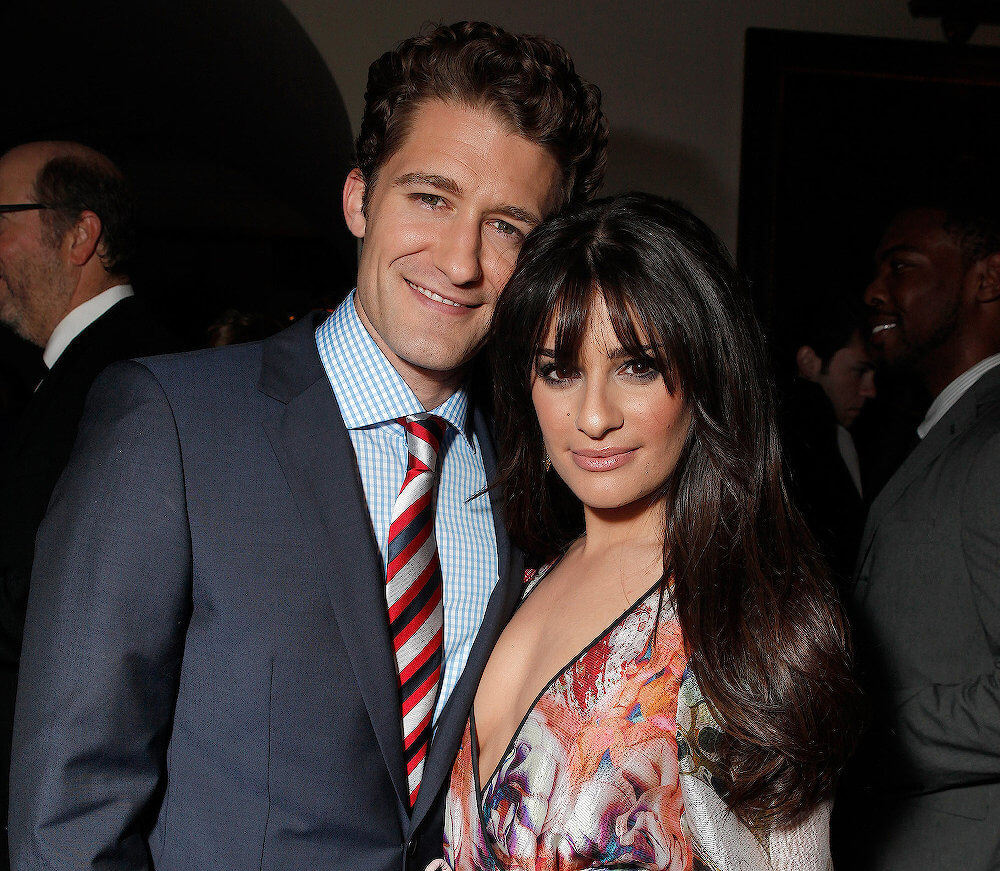 "I had worked on Broadway with Jenna Ushkowitz and Matthew Morrison before. Matt had been a friend of mine for years, and in fact, we'd dated back in the day for a Broadway beat."
They shared one on-stage kiss when they did a tribute to The Rocky Horror Picture Show. When we take a look at the picture, well, they looked perfect together.
However, they already split when they started filming Glee. And recently, people mentioned Matt's name again quite a lot after Lea's racist behavior became a trending topic. So it seems like Lea got lots of hate even from her fellow Glee casts. Matthew stays silent about that matter, though.
On His Failed Engagement with Chrishell Stause
Matt seems pretty happy in his married life, but that's not always the case. For example, Matt broke off his engagement that had already been together for a year because he "changed his mind."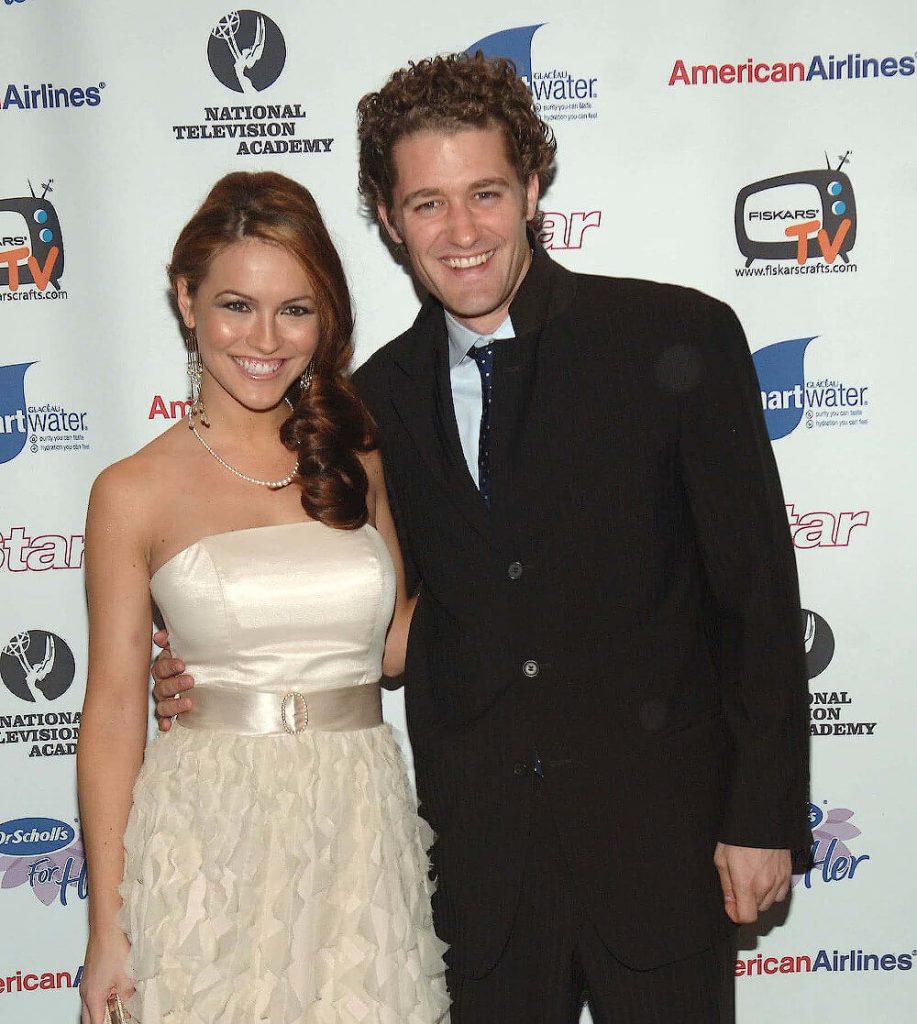 In 2007, the news of Matthew Morrison and The Selling Sunset actress Chrishell Stause became the hot topic. Matt claimed that he shortly changed his mind not long after he proposed to his girlfriend at that time.
Matt and Chrishell started dating in 2006, and Matt proposed in 2007. However, according to Matt, he did that not because he wanted to but because he felt "heavily pressured by the society."
"We'd been going out for a year or so, and I felt under pressure from society. And I was thinking, 'this is the age when I should probably start having kids, so this is what I should do." Matt told The Daily Express.
He also stated that he was 27 years old, and he felt guilty for still being single.
Chrishell and Matt weren't on good terms after they split, and she even said that Matt was "a d**k." Oops!
On Briefly Dating Kristen Bell
Matthew Morrison already had that "charm" even before he's famous. Matthew was in a relationship with Kristen Bell in college!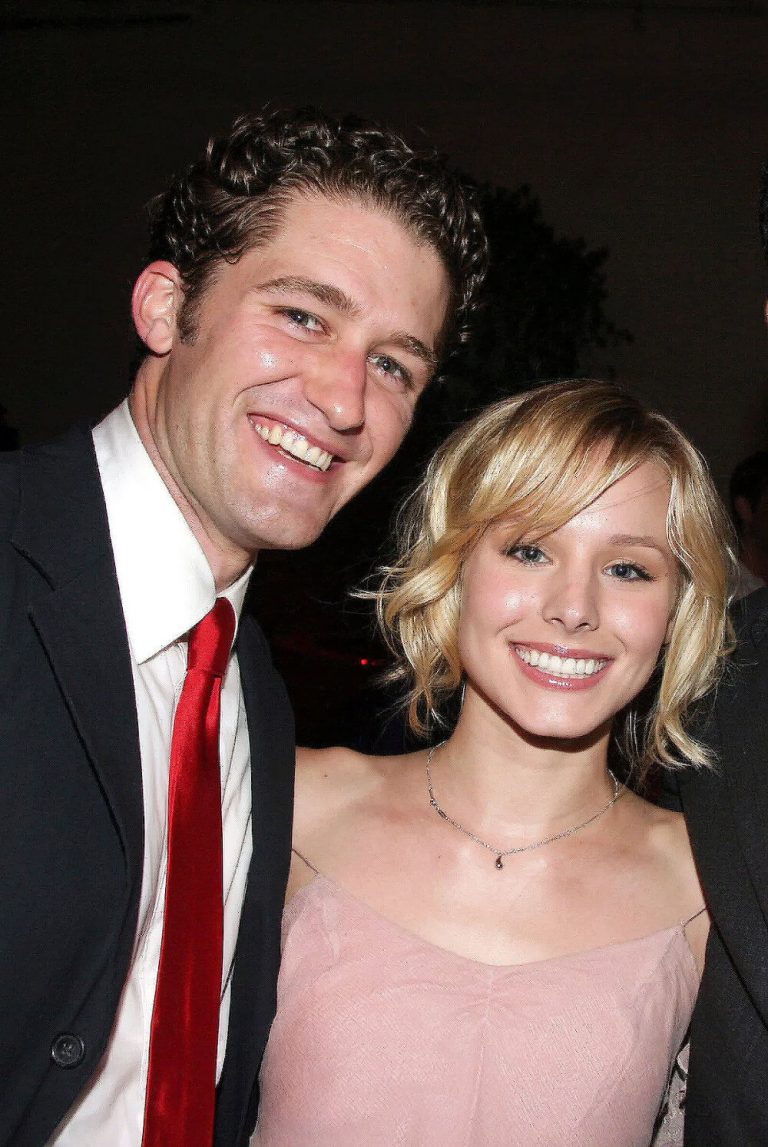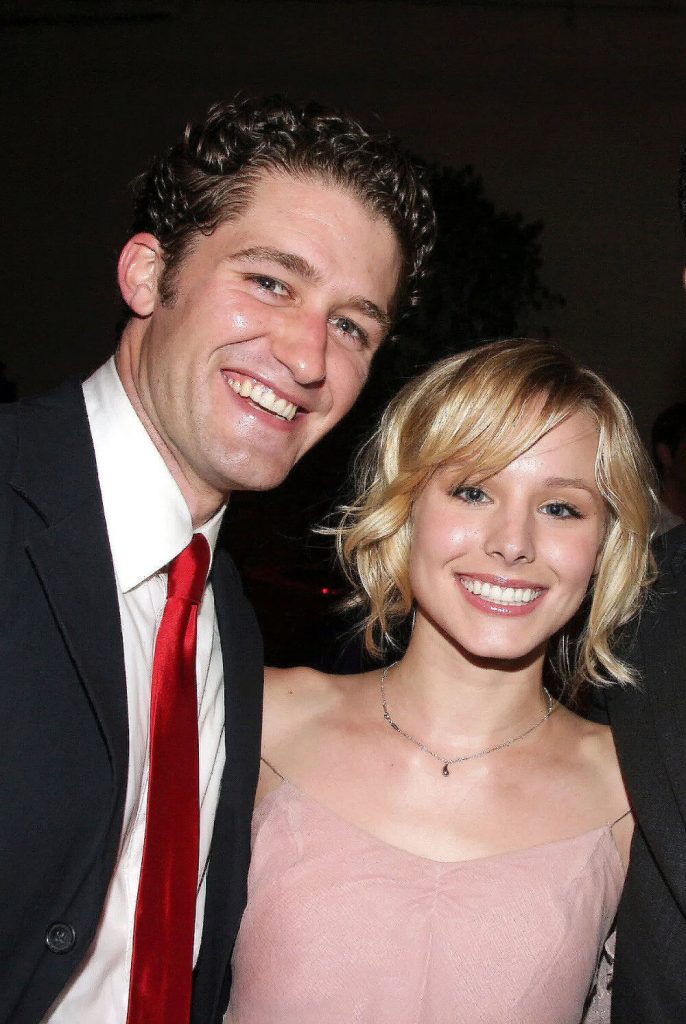 They dated way back in 1995, but this couple didn't last long. This information was revealed by Kristen in her interview and stated that Matthew has always been her "favorite part of Glee."
"I went to college with Matty Morrison. We dated very briefly, so I'll have to say maybe Matt Morrison is my favorite part of Glee for various reasons." Well, it is no surprise that Matt is everyone's favorite in Glee, right?!
The reason for their breakup was unclear, though. Kristen implied that the relationship was very short, and not much happened. Nevertheless, Matthew Morrison and Kristen Bell are good friends until now. They even took multiple pictures together in some formal events.
When Matt reminisced his past relationships, including his with Kristen, he said he got lots of lessons. And he also added his wife's perspectives on Matt's past relationship story.
"Honestly, she [Reene] loves the fact that I went through all that – a lot of relationships, some one-night stands. I learned a lot about who I was and, more importantly, the person I wanted to be with. My wife came into my life at such a great time." Matt started his opinion with Good Housekeeping.
Well, both Kristen and Matt are happily married and have become parents now. But I guess the college romance will always have its place in Matt's heart.