What is Ashton Kutcher's Net Worth in 2023?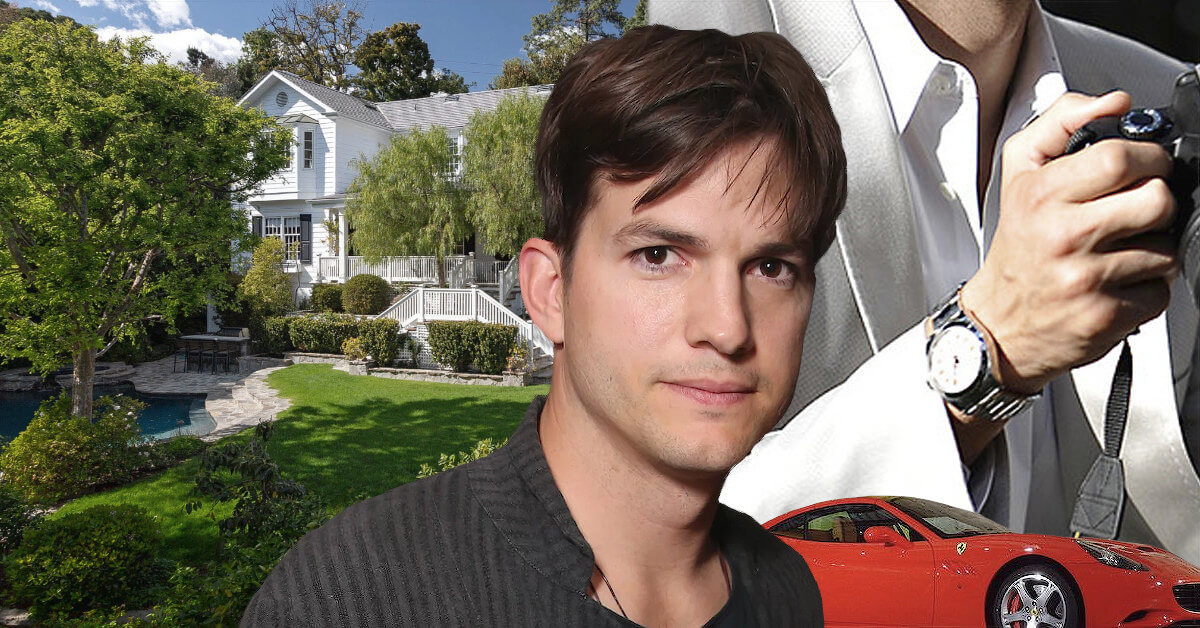 Meet Christopher Ashton Kutcher, or as many know, Ashton Kutcher! He's handsome, talented, rich, and an all-around dream guy.
Ashton is one actor that specializes in the sitcom and rom-com genres. His works include The 70's Show, No Strings Attached, and Two and a Half Men.
Throughout his career, he's been nominated numerous times for the Teen Choice Awards and won some of those nominations. He also won a People's Choice Award for Favorite Web Celeb in 2010.
Taking A Look into Ashton Kutcher's Net Worth
With The 70's Show that brought him into the spotlight, Ashton has established his career in Hollywood. He has a good reputation and a promising career, not to mention his superb skill and know-how in tech investment.
Today, Ashton Kutcher's net worth is $200 million! Also, thanks to his reputation, he earns $800 thousand for every TV series episode that he's in.
Ashton Kutcher's Career
With his handsome face and good physique, it's no wonder that Ashton began his career through modeling. He participated in a competition held by the International Modeling & Talent Association in 1998. This would later earn him a contract with Next, a New York modeling agency.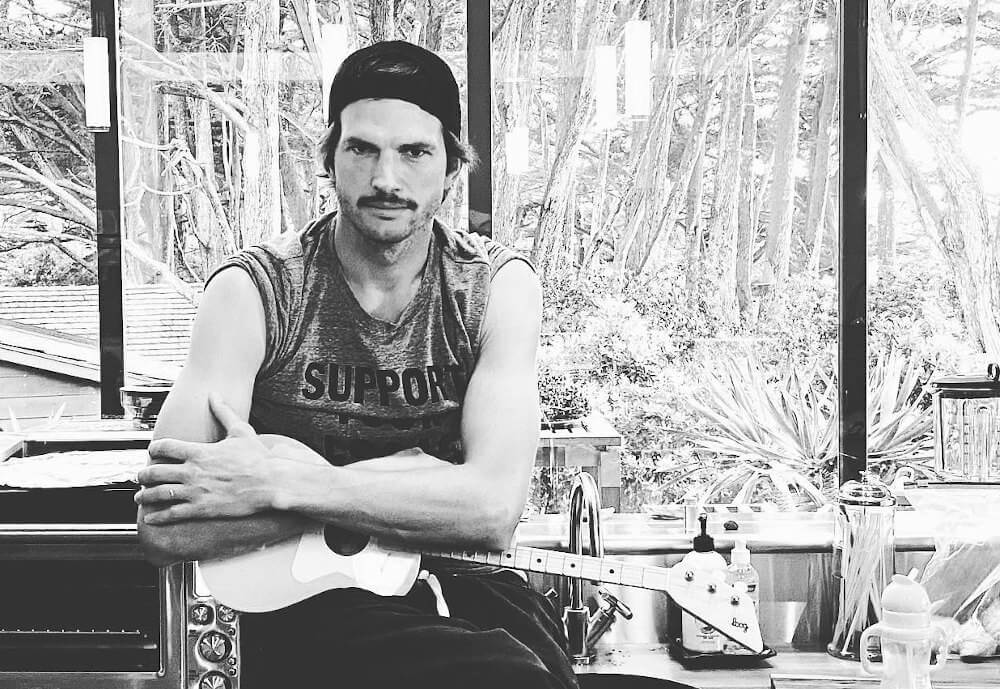 Ashton's success as the face of Calvin Klein made him cast as one of the leading roles in The 70's Show. This role earned him a Teen Choice Award for Choice TV Actor: Comedy. He also appeared in the psychological drama The Butterfly Effect. The latter became a box-office hit, despite receiving negative reviews.
In 2003, Ashton got into producing and birthed his own MTV series, Punk'd, in which he's also the host. The series documented hidden camera tricks on celebrities. He hosted the series until 2007. Thanks to this series, Ashton won two Teen Choice Awards for Choice TV: Reality Hunk and Choice TV: Reality/Variety Host.
Ashton practiced his producing skills by being the executive producer of Beauty and the Geek, Adventures in Hollyhood, The Real Wedding Crashers, and Opportunity Knocks.
"If anything, I'm a trier," he said to Los Angeles Daily News. "I always wanted to have backup contingency plans. So I just started doing other things," Ashton added.
Ashton starred in a rom-com movie entitled What Happens in Vegas alongside the lovely Cameron Diaz. This role earned him another win in Teen Choice Awards for Choice Movie Actor: Romantic Comedy.
In 2010, Ashton returned to star in one of his productions, Killers. This role helped him to win Choice Movie Actor: Comedy. Ashton was later cast to replace Charlie Sheen's character in the hit comedy series Two and a Half Men a year later.
His most-known appearance was probably in the rom-com No Strings Attached, in which he starred alongside Natalie Portman. His portrayal of Adam Franklin won him a Teen Choice Award for Choice Movie Actor: Romantic Comedy.
Ashton Kutcher also lent his voice for an episode of Family Guy in 2016, portraying himself. In the same year, he starred in the Netflix series The Ranch alongside Danny Masterson, Elisha Cuthbert, and Debra Winger.
A Stunning List of Ashton Kutcher's Real Estates
Being one of the famous actors in Hollywood makes Ashton weak for luxurious real estate. Not to mention his knack for investment, making him the owner of some of the most valuable estates.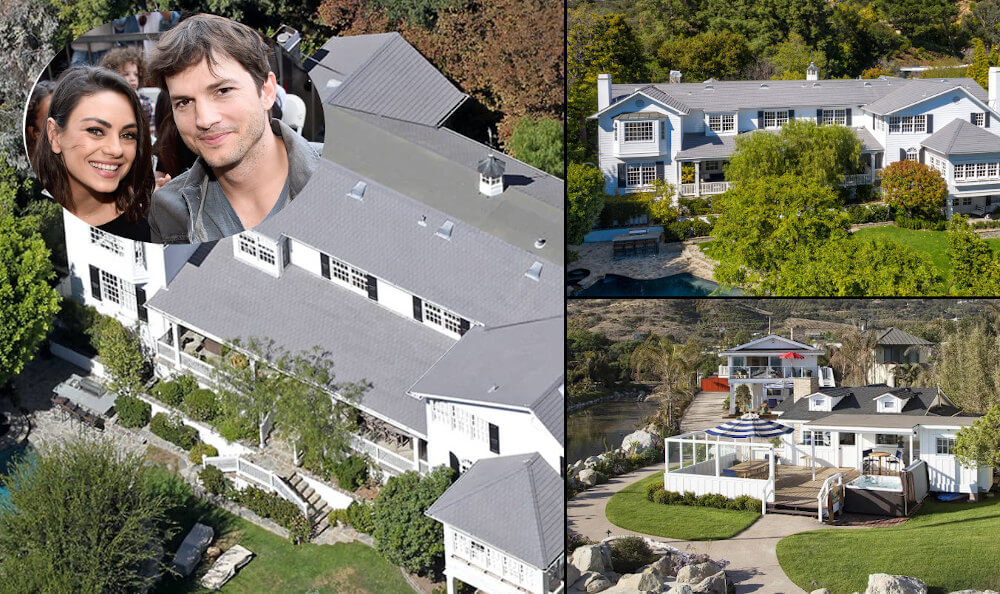 In 2012, when he was still married to actress Demi Moore, Ashton purchased an $8.455 million Hollywood Hills home. However, he decided to sell the house for $9.925 million following their divorce.
Later, when Ashton became engaged with his wife Mila Kunis, the pair purchased a property in Beverly Hills to start anew. It cost them $10.215 million. In 2022, they decided to sell the house for $10.35 million.
Another house owned by the couple is a $10 million Santa Barbara beach house. The 3,100 square feet oceanfront house is undoubtedly the perfect vacation spot for the Kutcher-Kunis family!
The couple and their children reside in their self-designed sustainable barn-house. The property stood on top of a 6-acre land and was affectionately dubbed by the couple as The KuKu Farm.
A Garage Full of Ashton Kutcher's Expensive Cars
Being one of the top investors for many tech companies, it's bound for Ashton Kutcher to combine his love for cars and tech in his garage. The Just Married actor owns a Ferrari California that cost him $198,973.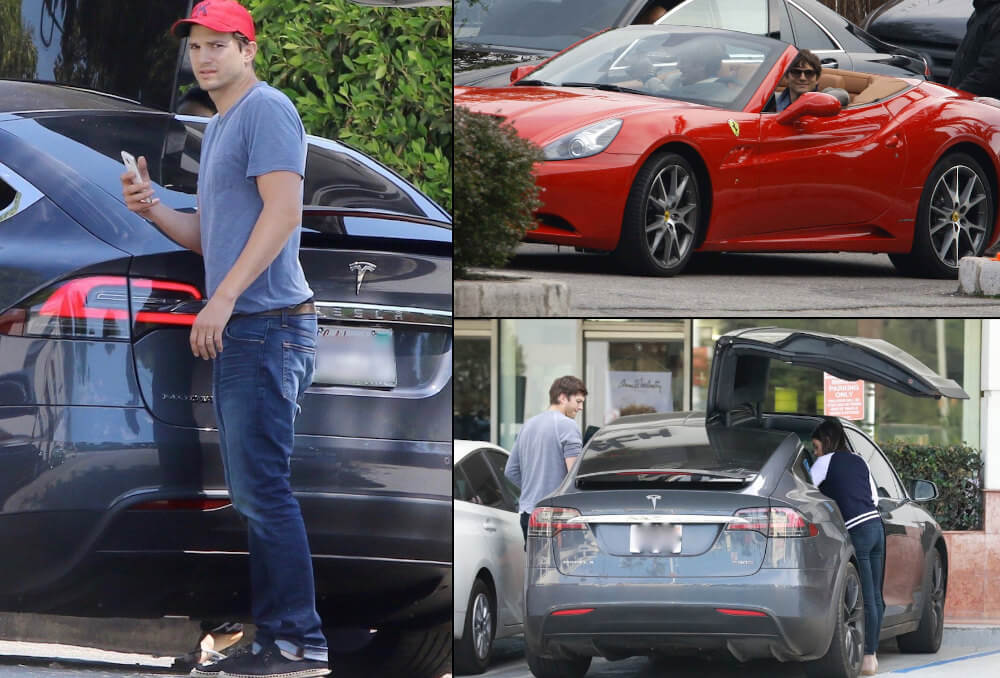 He also owns a Tesla that he frequently drives on the streets of Hollywood. Furthermore, Ashton drives a Pink Impala SS, reflecting his bright and fun personality. Definitely an easy target for the paparazzi!
Ashton owns many other cars, including a Chevy Volt and a Mercedes CLK. His love for Mercedes shows after he purchased another German automobile, the Mercedes SLK. The last ride cost him $30,000.
Ashton Kutcher owns a Mini-Cooper and a Toyota Prius. While known as the Hollywood hunk, Ashton's a family man. Therefore, he needs a family-friendly car or two. The Mini-Cooper turned out to be his wife Mila's favorite, with her driving the car around more than he does.
Another car that Ashton has often seen in is his Lexus LS Hybrid. He also owns the rare Fisker Karma, which cost him somewhere between $102,000 to $116,000.
Ashton Kutcher's and His Love for Rolex
Despite him not being known as the ultimate watch collector, Ashton owns several luxurious (and expensive) watches. And for timepieces, he only settles for Rolex.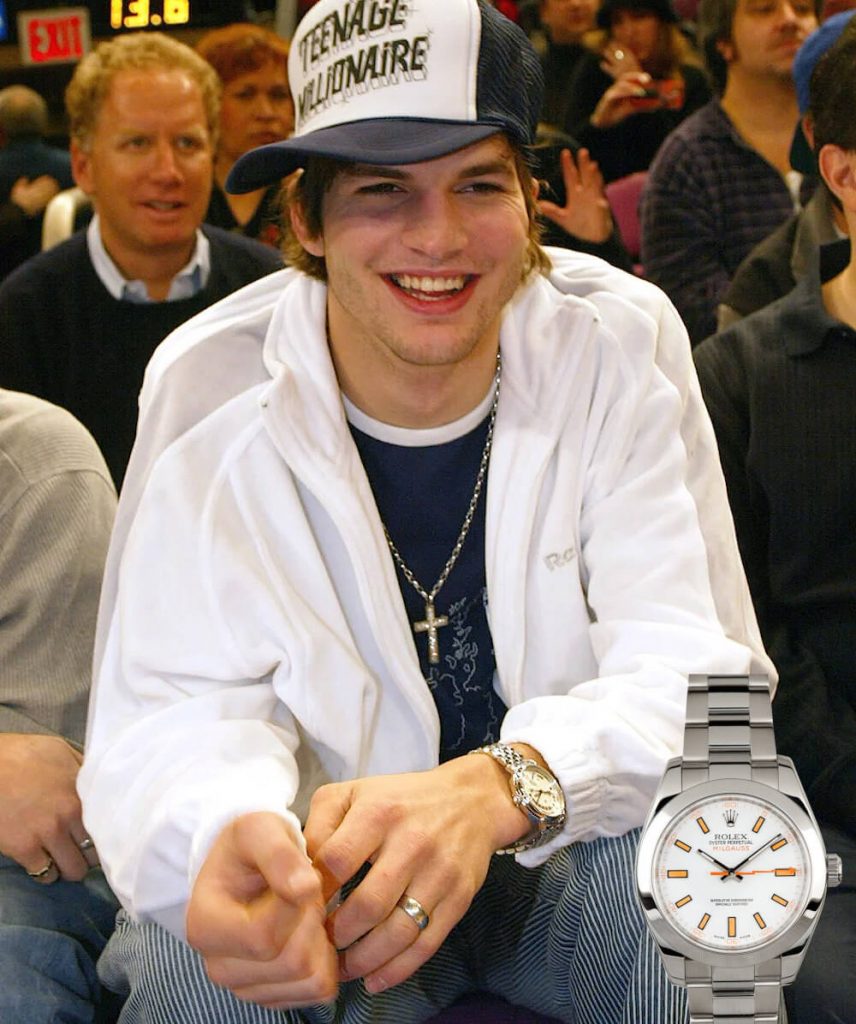 The first item in his collection is the infamous Rolex Submariner. This watch is known as the Divers Watch, with several features that help divers accurately monitor their diving time. It cost him between $7,500 to $8,550.
The most expensive timepiece he owns is probably the Rolex Sea-Dweller. And yes, it seems like Ashton has a thing for diving watches. This type of Rolex is waterproof up to 4,000 feet in depth. Ashton purchased the watch for $20,000.
Ashton Kutcher's Investments and Venture Capital Firm
As someone highly interested in technology, it's unsurprising to know that Ashton invests in tech startups. As of 2017, he has invested in Neighborly, Zenreach, ResearchGate, Kopari Beauty, and Lemonade.
Ashton also established a venture capital firm alongside Guy Oseary and Ron Burkle, A-Grade Investments. The company has invested in various big companies, such as Spotify, Uber, Shazam, SoundCloud, and Airbnb.
According to Forbes, Ashton's venture capital firm has approximately $236 million of value!
Besides tech startups, Ashton also invested in several restaurants, such as the Italian restaurant Dolce and a Japanese restaurant Geisha House. To be exact, he also invested in the shoe business, Veldskoen shoes.
Ashton Kutcher's Advertisements and Endorsements
Many associate Ashton Kutcher with Nikon, considering he's been the spokesperson for Nikon Coolpix since 2009. But Ashton is the face of many other brands!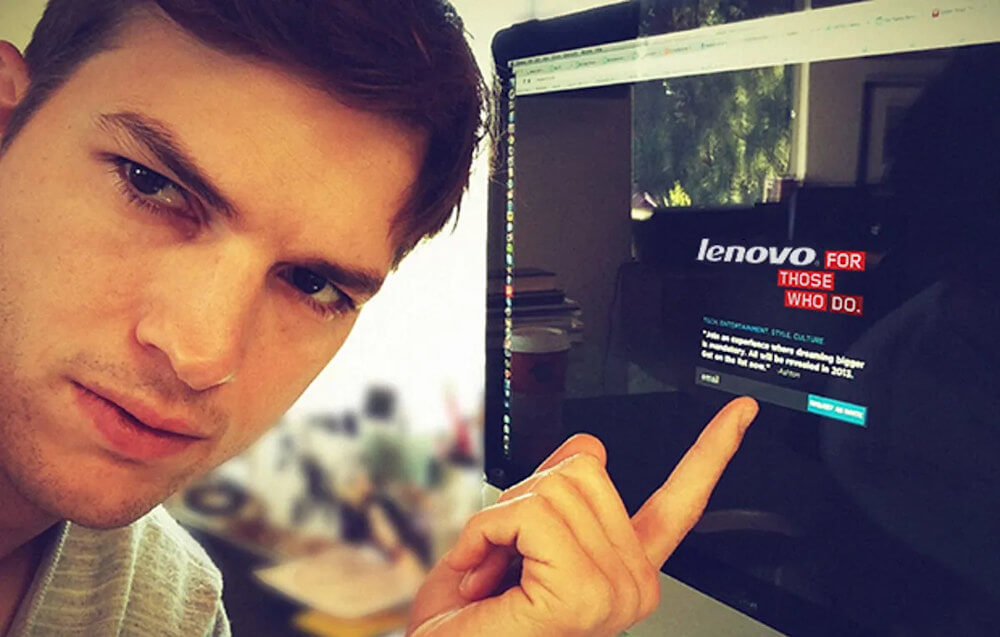 In 2013, Ashton signed a $10 million deal with the computer brand Lenovo. Here's what is interesting; Lenovo hired Ashton as its product engineer! The Jobs actor once stated that his partnership with Lenovo "would go beyond typical celebrity spokesperson arrangement."
Ashton also modeled and appeared in several promotional ads for Calvin Klein. He got this opportunity after winning a modeling competition in 1997.
Ashton Kutcher's Charity Works, Donations, and Foundations
Together with his then-wife Demi Moore, Ashton established an international human rights organization named DNA Foundation in 2009. It would later be renamed Thorn: Digital Defenders of Children. The organization aims to address human trafficking and sexual exploitation that target children.
Ashton also donated $4 million to a gorilla sanctuary owned by The Ellen DeGeneres Wildlife Fund. He presented the donation as a birthday gift to Ellen on her talk show, The Ellen DeGeneres Show.
Ashton Kutcher on Roles in Batman Begins and Superman Returns
Ashton Kutcher almost became a DC superhero. In fact, the The Ranch actor had two opportunities, which he turned down both of them.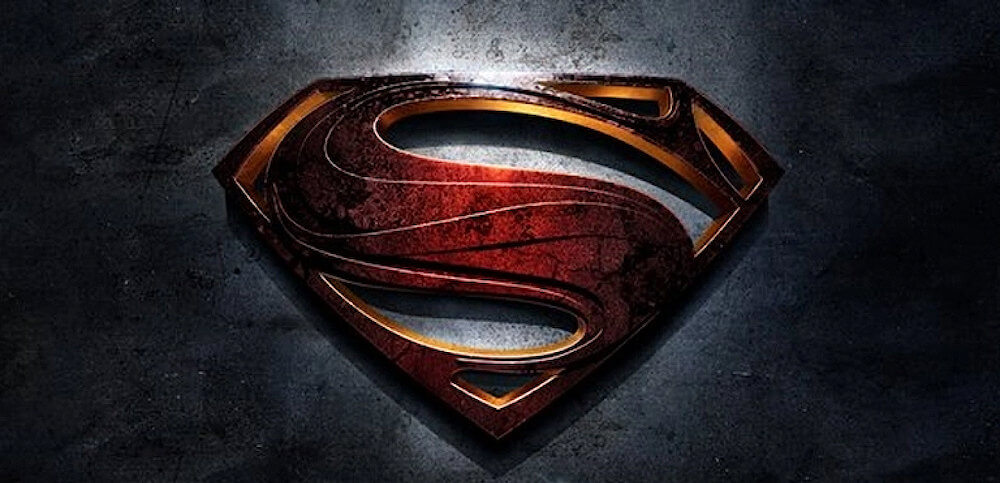 Ashton was first offered the role of Clark Kent, and he went to the audition. A good one, even! However, he decided to drop the role after he realized that doesn't want to be known as Superman for the rest of his life. The role went to Henry Cavill instead.
The studio executives also considered Ashton to portray Bruce Wayne in Christopher Nolan's Batman Begins. Unfortunately, both Christopher and Ashton weren't keen on the idea and turned down the offer. Christian Bale would eventually portray Bruce Wayne.
On Ashton Kutcher's Outstanding Salary and Source of Wealth
Ashton Kutcher is undoubtedly one of the wealthiest celebs in Hollywood. When he appeared in Two and a Half Men, Ashton earned $750,000 for each episode. This means he earned more or less $2 million for every season, making him the highest-paid actor in TV series at that time.
Ashton also signed a $10 million deal with Lenovo and his various investments in tech startups, real estate, and restaurants? He most definitely can live comfortably for another 80 years or so!