What is Ben Affleck's Net Worth in 2023?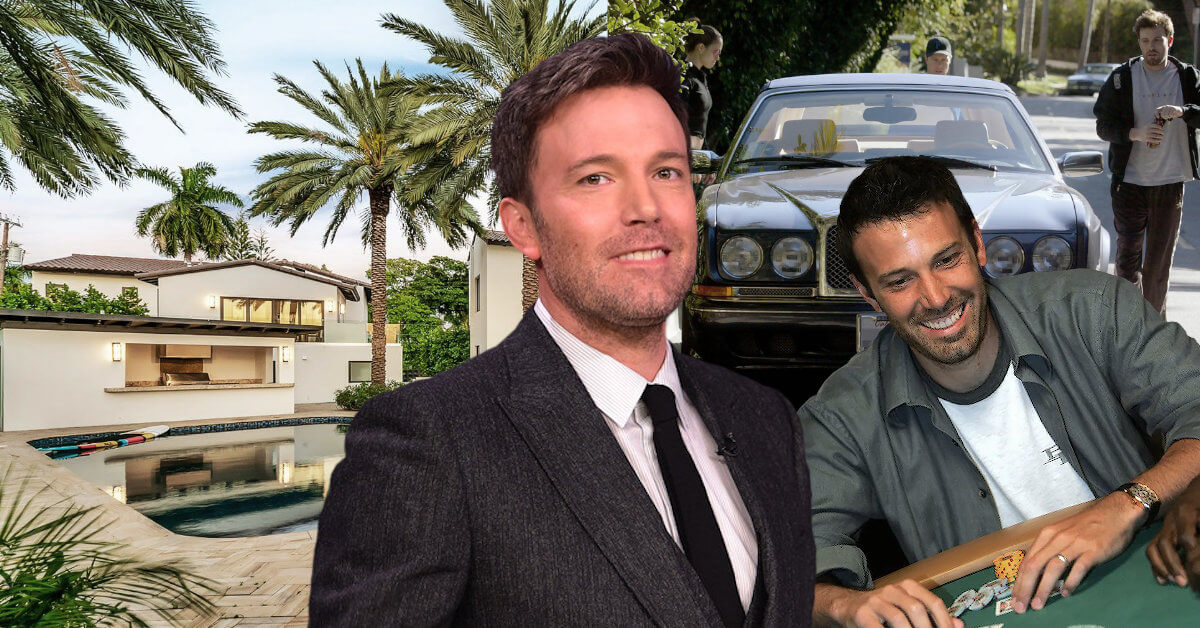 Ben Affleck has been starring in various movies since 1981 and will continue doing so. His works rarely fail to hit box-office hits. I mean, Good Will Hunting, Pearl Harbor, Argo, and Batman? Who doesn't love them?
His talents aren't only limited to acting. Ben, alongside childhood best friend Matt Damon, was catapulted to success after winning the Oscars and the Golden Globe Award for Best Original Screenplay.
The Sum of His Paycheck: Ben Affleck's Net Worth
As one of the best-known actors in Hollywood, Ben Affleck rightfully demands a significant sum of money for every appearance he makes in his movies. Along with his superb acting skills, he doesn't need much cajoling to earn the amount he wants.
Ben Affleck's net worth is a stunning $150 million. He reportedly earned hundreds of millions of dollars from his acting only, and when he was at his peak, his usual salary was between $15 to $20 million for each movie.
Child Actor to One of the Most-Sought Superstar
Ben Affleck started small, literally.
His movie debut was in an independent movie entitled The Dark End of the Street when he was seven years old. In 1984, he finally earned his success as a child actor with PBS' The Voyage of the Mimi and The Second Voyage of the Mimi in 1984 and 1988, respectively.
Reaching adolescence, Ben appeared in ABC's Wanted: A Perfect Man in 1986 and Hands of a Stranger a year later. He's also known for his role as either a high school bully or a sports jock.
Ben portrayed an uncredited basketball player in Buffy the Vampire Slayer in 1992 and a quarterback in the TV series Against the Grain. He gained his fame as a teen actor through his role as a high school bully in Dazed and Confused in 1993.
In 1995, Ben portrayed another bully in Mallrats, a comedy movie by Kevin Smith. Kevin later wrote him a leading role in the rom-com Chasing Amy, Ben's breakthrough movie.
However, it wasn't until two years later that Ben Affleck finally established his reputation in Hollywood. He won an Oscar and a Golden Globe Award for Best Original Screenplay for their movie Good Will Hunting in 1997, an award which he shared with his best pal Matt Damon.
"It was like one of those scenes in an old movie when a newspaper comes spinning out of the black onto the screen," he recalled the experience in an interview.
The award made him the youngest screenwriter ever to win an Oscar for screenwriting until this day.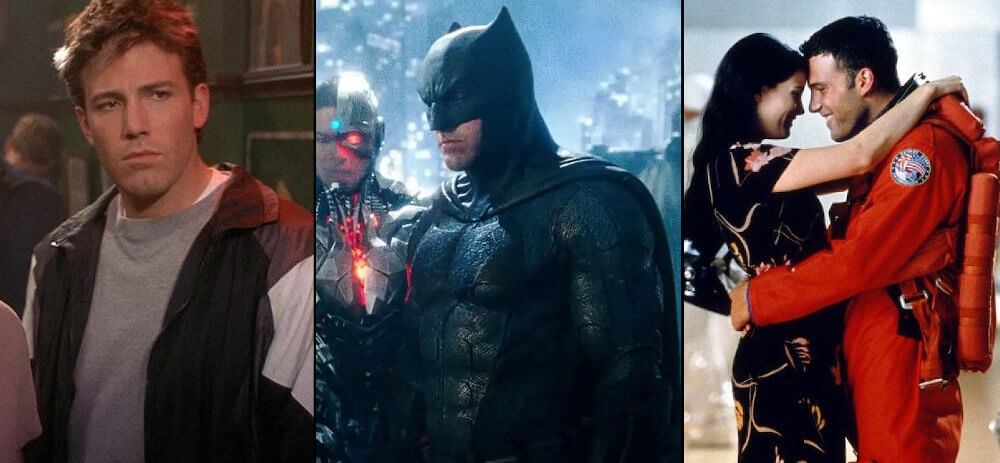 A year after his success with Good Will Hunting, Ben got his first leading role with Armageddon. He also returned to the rom-com movies throughout 1998 to 2000, with appearances in Shakespeare in Love, Forces of Nature, and Bounce.
Ben Affleck also starred in one of the leading roles in everyone's guilty pleasure movie, Pearl Harbor. He later portrayed the infamous fictional CIA analyst, Jack Ryan, in The Sum of All Fears, an adaptation of Tom Clancy's novel of the same name.
In 2001, Ben Affleck participated in the documentary Project Greenlight as one of the producers. The series was nominated three times for the Primetime Emmy Award in 2002, 2004, and 2005.
Ben Affleck experienced a downturn in his career following his over-exposed relationship with Jennifer Lopez and his consecutive negatively received movies. He starred in Daredevil in 2003 as the superhero. However, despite the film's success, his acting received mixed reviews.
In the same year, he appeared in the rom-com Gigli opposite girlfriend Jennifer Lopez, in which the movie also received negative reviews. The unlucky strikes continued with a series of negative reviews for his following projects, such as Paycheck, Jersey Girl, and Surviving Christmas.
After the constant negative reviews, Ben Affleck decided to step back from acting and tried directing instead. He made his directorial debut with Gone Baby Gone's crime drama, which received positive reviews.
A year later, Ben returned to directing movies with The Town, an adaptation of Chuck Hogan's novel. The film became a box-office hit.
He continued his directorial success with Argo in 2012. It won various awards in various categories, including Academy Award, Screen Actors Guild Award, and Golden Globe Award.
In 2013, Ben returned to acting with a leading role in To the Wonder. He later appeared in Gone Girl, in which his acting received praises from critics.
In 2016, Ben joined the list as "Actors Who Portrayed Batman." His debut as the Caped Crusader was in Batman v Superman: Dawn of Justice. In the same year, he reprised his role in Suicide Squad and starred in the critically acclaimed The Accountant.
Following his alcoholism issues in 2017, Ben appeared in The Way Back in 2020 as a recovering alcoholic. Critics widely praised his acting.
He also appeared in a 2021 coming-of-age drama, The Tender Bar. This role earned him nominations in Golden Globe Award and Screen Actors Guild Award, both for Best Supporting Actor.
Ben Affleck's Real Estates that Scattered from Los Angeles to Georgia
When he was still married to actress Jennifer Garner, Ben Affleck purchased a $17.55 million house located in Pacific Palisades, a neighborhood in Los Angeles. Following their divorce in 2018, the former couple sold the house for $32 million.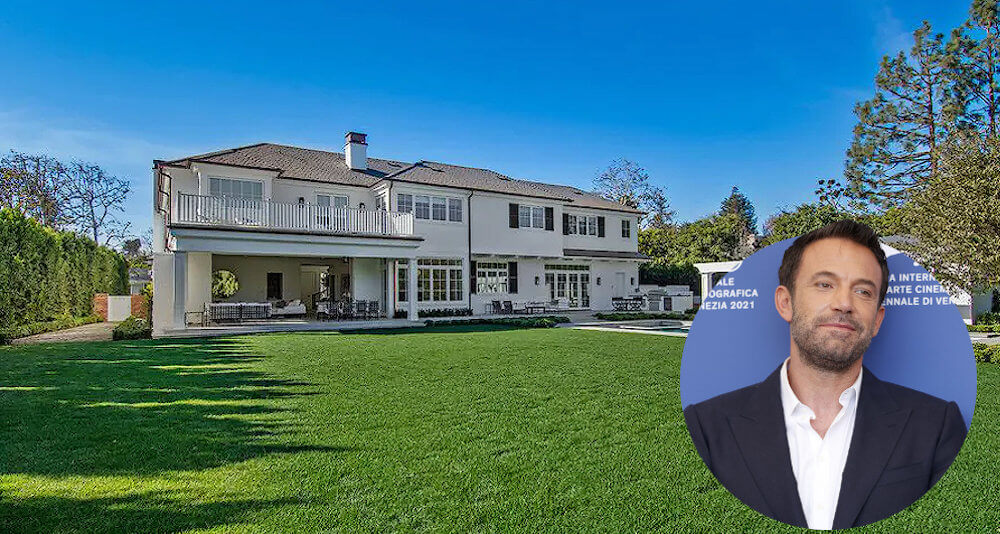 Ben eventually moved out to a new mansion he bought for $20 million, still located in Pacific Palisades. The property is 13,453 square feet wide, with a complete playground for his three children.
Ben also owned a 6,000 square foot mansion in Georgia, which he purchased for $8.9 million in 2003. However, he decided to list the house in 2017 for $7.6 million.
Ben Affleck's Versatile Car Collection
As an A-lister, it's no wonder that Ben Affleck shares the same interest as other Hollywood celebs; collecting cars.
Being a big man himself, Ben is fond of luxurious muscle cars. First on the list is the Lexus RX. This ride is the one that Ben often uses, considering the amount he's spotted in this car by the paparazzi.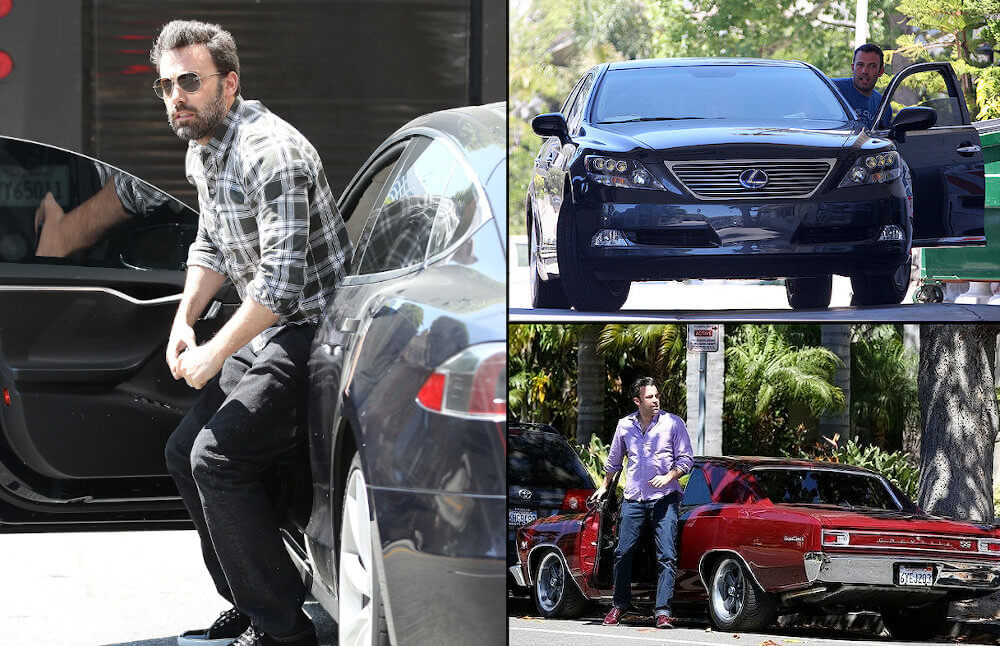 Ben also owns a Chevrolet Chevelle SS and a Mercedes-Benz S63 AMG. He bought the latter for $151,600. Other than those rides, Ben also purchased a Tesla Model S for $120,000 and an Audi S8.
Ben Affleck's Investment on Joint UFC Ownership
In 2016, Ben Affleck, alongside several other A-list celebs, invested in the Ultimate Fighting Championship or UFC, with the total amount of $41.25 million. Portraying a sports jock at the beginning of his acting career probably affected his decision.
The company announced the star-studded investors with the hope that they could "elevate this brand and capitalize on its entertainment and sports crossover appeal."
Ben Affleck's Professional Gambling History
In 2004, Ben Affleck won the 2004 California State Poker Championship and earned $356,400 as of the prize. He also qualified for the 2004 World Poker Tour final in the same year.
Ben also played in the 2008 World Series of Poker and Molly's Game, a poker game conducted by entrepreneur Molly Bloom.
Ben Affleck's Production Company Business
Following his directorial debut and his success with Good Will Hunt, Ben Affleck and his childhood friend Matt Damon established Pearl Street Films in 1998. The name refers to the street where their childhood homes were located. Later, the production company signed a first-look producing deal with Warner Bros. in 2010.
Ben also co-founded another production company, LivePlanet, in 2000. One of the company's most successful productions was Project Greenlight in 2001. Six years later, Ben and Matt Damon ended their production deal.
Eastern Congo Initiative, Feeding America, and More: Ben Affleck's Charitable Causes
In 2010, Ben Affleck, alongside Whitney Williams, co-founded Eastern Congo Initiative, a non-profit organization providing training and resources to Congolese farmers. He also supported the A-T Children's Project, an organization for children who suffer from ataxia-telangiectasia disease.
Moreover, Ben also supported Paralyzed Veterans of America and appeared in the PSA made by the organization in 2009 and 2014. He's also a member of Feeding America's Entertainment Council and an avid supporter of Midnight Mission, an organization that aims to help those in need with housing.
Ben Affleck on Appearing in Brokeback Mountain
Brokeback Mountain is one of the best cinematic creations. And considering Ben Affleck was at the peak of his career, it's no wonder that he's nearly cast in the movie alongside Matt Damon!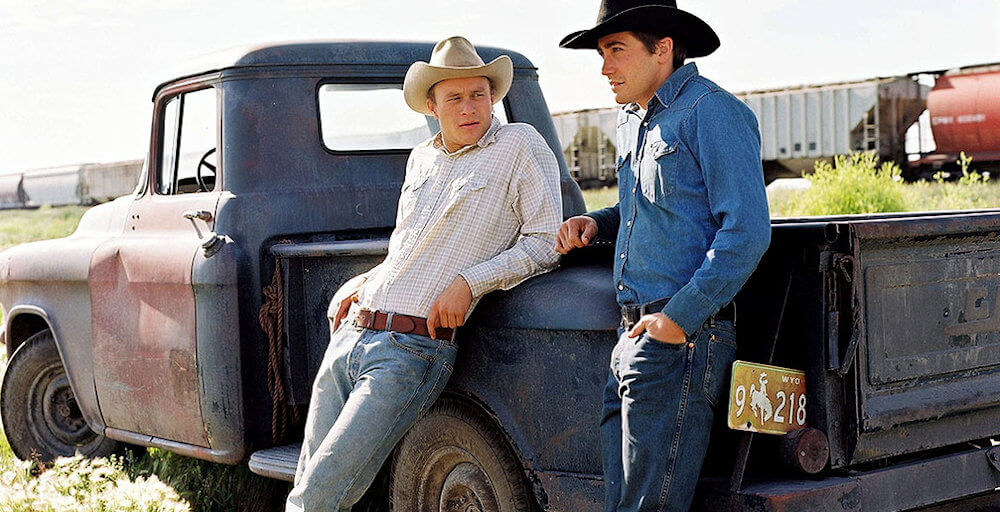 The Justice League actor was set to portray Ennis Del Mar. However, the material fell through, and the character was portrayed by Heath Ledger instead.
The Numbers on Ben Affleck's Paychecks
With their creativity and talent, both Ben Affleck and Matt Damon earned $300,000 for the screenplay of Good Will Hunting.
Meanwhile, as an actor, Ben Affleck earned $6 million from Reindeer Games, $10 million from The Sum of All Fears, $11.5 million from Daredevil, and $15 million from Paycheck.