Who is Gina Carano Boyfriend? Learn all the Details of Her Relationship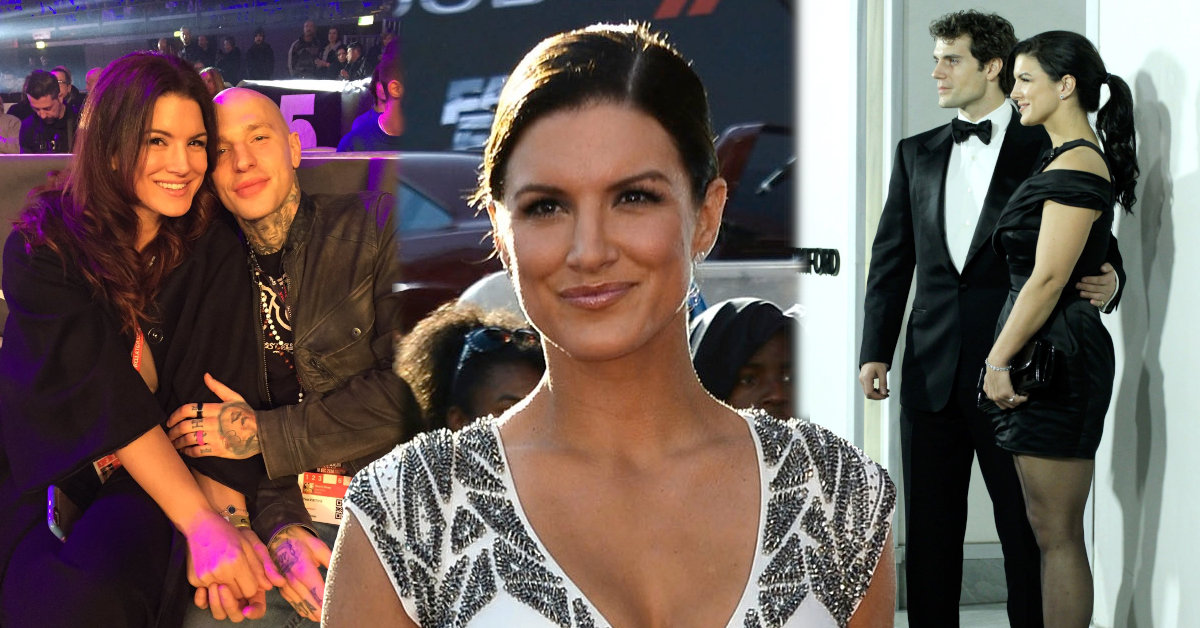 Gina Carano is an American actress, fitness model, and former mixed martial artist (MMA). Before having a career as an actress, she had the title of "face of the women's MMA." Her name was well-known not long after her appearance in Fast & Furious 6 and Deadpool.
Her interests in the fitness world and martial arts had fascinated a lot of people. Other than that, she was also known to have A-list boyfriends. From kickboxers to the actors, how was Gina's love story in the past? Who were her ex-boyfriends? Let's find out more here!
Gina Carano and Boyfriend Kevin Ross
Kevin Ross is an American Muay Thai fighter and also a very successful kickboxer. He had a pretty good reputation in his field because he was voted as Muay Thai North American Fighter of the year in 2010.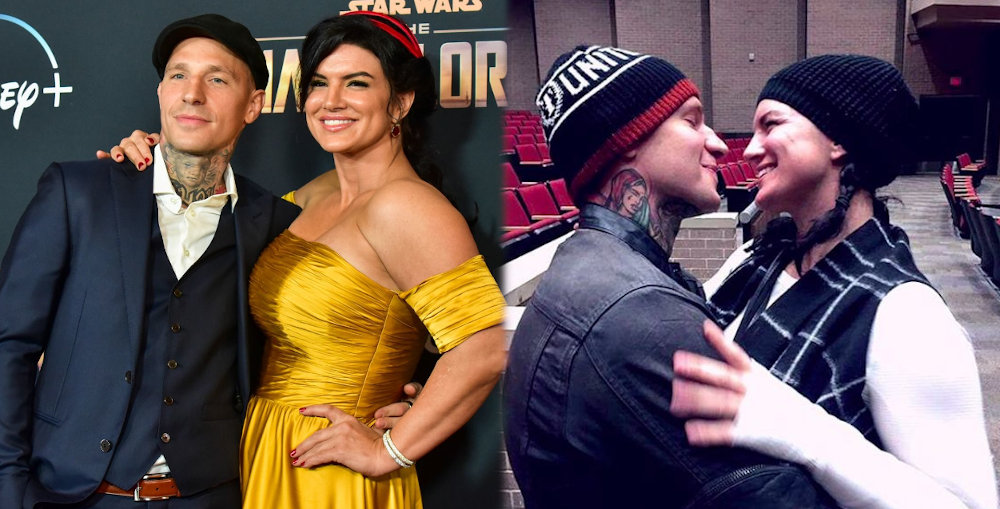 Kevin Ross became Gina's boyfriend in 2005, but they split in 2008. But they got back together in 2015 and showed their love even more than what they've had before.
Kevin and Gina met at a Muay Thai event back in 2005, and Gina had been "inspired" by Kevin since day one. When Gina talked about Kevin in one of her interviews with Las Vegas Sun Fighting, she described Kevin as "really influential" in her life.
When Gina had a pretty rough time with her family – her parents got divorced, and her sister got involved in drugs – Kevin Ross was there to accompany her and lifted her. Kevin was also the one who convinced Gina to start her career in Muay Thai, and that was Gina's turning point.
"He did start my career and gave me meaning to my life," quoting Gina's statement in her interview with Las Vegas Sun Fighting. Both Gina and Kevin had the best time of their lives training and practicing together since Kevin Ross already became a professional Muay Thai trainer in Thailand.
Though they both look perfectly fit together, their relationship didn't stay long as we expected. They both decided to take some time away from each other because, at that time, Gina wanted to continue her career as an actress after her successful appearance in Ring Girls.
They split in 2009 and continue to become good friends. Other than Kevin's disagreements with Gina's choice in being an actress, Kevin and Gina also focused on their career, so they didn't have much time to be together. The split was based on the mutual agreement.
But their stories didn't stop there. Even years after their breakups (in fact, it was almost a decade later), they decided to rekindle their relationship! In 2015, Gina Carano and Kevin Ross got back together after Gina broke up with Henry Cavill!
They didn't immediately announce it publicly, though. The couple just confirmed their relationship six months after they got back together later in December.
Kevin Ross stated this in his interview with TMZ: "For those of you that don't know, we dated for four years, were broken up for a decade then got back together on the 14th anniversary of the day we met."
Gina Carano wasn't less expressive about their relationship. In July 2020, Gina wrote a caption in her Instagram account as her appreciation to her boyfriend that goes: "I am who I am because you came along and believed in me when no one else did." They are the true definition of true love, aren't they?
Looking at Gina and Kevin made us believe that if two people are meant to be together, they will always find the way. We hope that their relationship lasts for long this time and they might finally decide to get married! Finger crossed!
Gina Carano and Henry Cavill
Henry Cavill is a very handsome man that we've known from Man of Steel. His relationship with Gina Carano started in 2012 and lasted until 2014. But, unfortunate things happened during their time being together.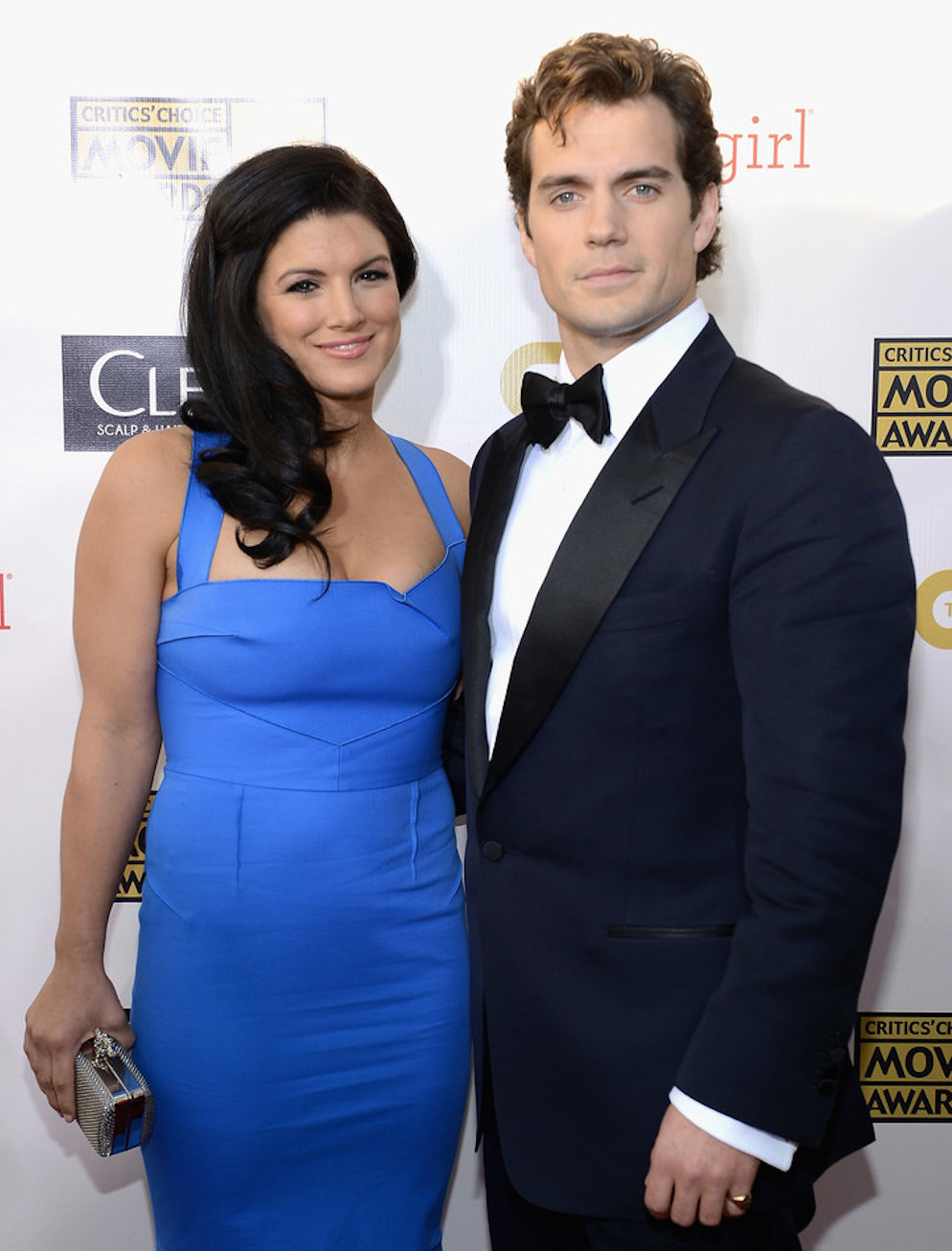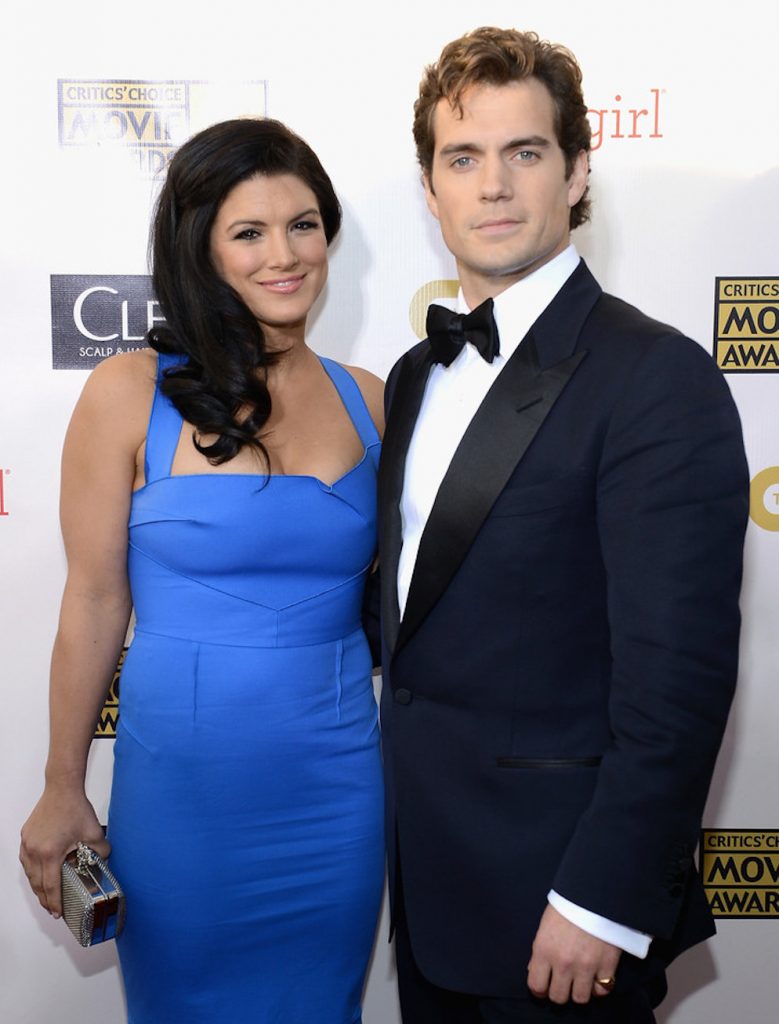 Gina Carano and Henry Cavill began dating in September 2012, and they both described it as an "instant attraction." At first, Henry told the Lost Angeles Times that Gina was an amazing woman. The two of them were seen head over heels at each other as many of their pictures were spread on the internet during their early period of the relationship.
Their relationship wasn't all about beautiful moments, though. There were times when Henry Cavill was being canceled due to his relationship with Gina. The reasons were because Kit Cope's comments on having a s*x tape with Gina in one of his interviews and Gina's comments that compared US politics to Nazi made her get fired from The Mandalorian.
Some people mentioned Gina's comment as unacceptable and dumb. Even some social media users demanded Gina be fired from the Disney+ show. As a result, the Mandalorian made a statement to the public that "Gina no longer worked for Lucasfilm and there was no plan in the future to work with her again."
People thought Gina was "too scandalous" and "too much" for Henry. Several hashtags like #CancelHenryCavill, #CancelDisneyPlus, and #FireGinaCarano are going around on Twitter and Instagram. One of the Twitter users had tweeted: "Every time I see Gina Carano news, I can't help but think, 'Henry Cavill bro… what type of s**t are you into?"
There were other tweets that go, "Is there someone out there who hasn't dated someone who later turned out to be a mistake? I'm not a fan of Gina Carano, but Henry has always seemed like a decent guy."
Maybe that was the main reason Gina and Henry kept what happened to their relationship very private. Many people didn't support them being together, and they didn't comfortable disclosing too many details of their relationship.
Even though the media went crazily harsh on them, they kept going steady. They might not be giving the media too much information about their relationship, but they were pretty much comfortable showing their love for each other in public. Many of their pictures kissing and holding hands were captured, and they didn't seem bothered by it.
They even decided to adopt a puppy together in January 2014. Some people said this indicated that their relationship went to a more serious and long-term phase.
But when many people started to have faith in this couple and thought that maybe dating Gina Carano wasn't a mistake, after all, they split up. Not only once, but twice. So they broke up, rekindle, and then broke up again a year after.
The reason why they broke up was still unclear, but some sources believed it had something to do with them going in different directions both for their careers and their lives.
Being Seen with Tyson Griffin After the Rough Breakups
There were rumors that Gina had a relationship with another kickboxer, Tyson Griffin. These rumors arose in 2011, two years after her breakup with Kit Cope.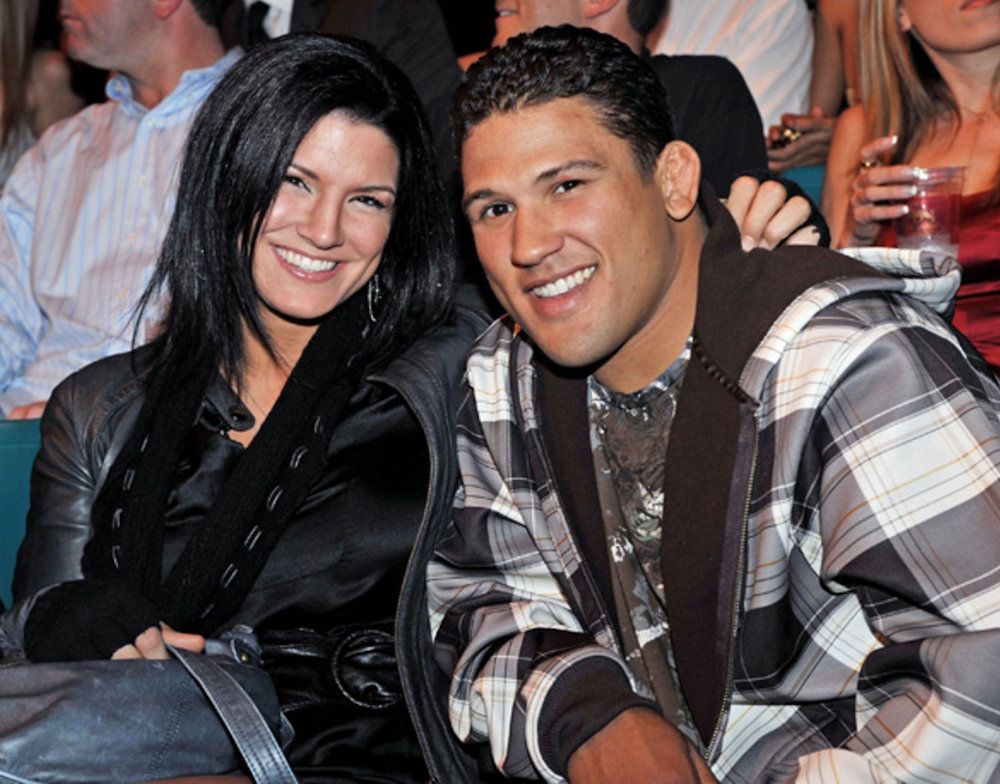 Gina and Tyson first met in 2007 and first was seen together in November 2008. Nobody suspected her with Tyson at that time, but the media captured them together again in September 2011, and it arose the suspicion.
Neither Gina nor Tyson confirmed anything about this. And people soon forgot about this because, in 2012, Gina was seen all over the internet starting to date Henry Cavill.
Gina Carano and Kit Cope
Kit Cope is an American Muay Thai kickboxer and mixed martial arts. Even though Kit and Gina were in the same profession, but they only dated for a while.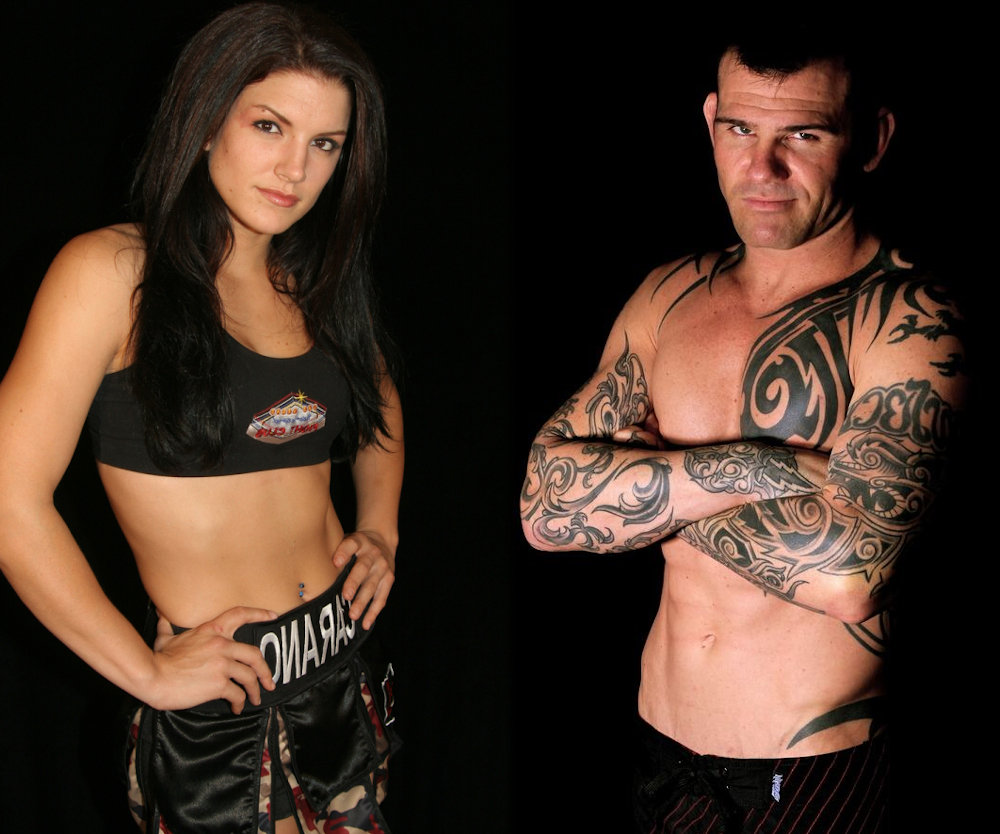 At first, Gina Carno and Kit Cope met in Thailand when Kit participated in local leather matches. At that time, Kit was charmed immediately by Gina's self-confidence and fighting skills. Also, Gina was quite funny, he added.
Kit and Gina then started dating right after Gina broke up with Kevin Ross in 2009. Seemed like Kit didn't want to waste more time, and by the end of 2009, he asked Gina for engagement.
It didn't end up with a happy ending, though. Not sure about what Gina said, but the couple split up not long after that, still in the same year. So their relationship didn't last very long.
Though the reason was still unclear, their breakup wasn't based on their mutual agreements. Kit Cope then said about his sex tape with Gina in his interviews – which Gina didn't know that Kit had it – and saying bad words about Gina. He said that Gina wouldn't be successful if she competed in Xtreme Couture. Gina was devastated by that.
Not long after Kit's comments blew up, Kit clarified that it was "just a joke" and claimed that the media had twisted his words. Was that the case, Tim?
We could conclude that the two of them didn't remain to be good friends. What a rough breakup Gina had there.