Who Is Fairuza Balk Boyfriend? Her Career & Dating History
Many actresses and musicians choose the mainstream genre to be played, but that's not the case with Fairuza Balk. Instead, she is a musician and visual artist whose work is unique, complicated, and dark. Making her first film debut in Return to Oz, her talent continued to mesmerize many people until now.
That also reflects on her personal life and dating journey. While many celebs in Hollywood try so hard to be in the spotlight, Balk was quite the opposite.
We will know all the details about Fairuza Balk's personal life here!
When it comes to dating life, Fairuza Balk is super reserved and mysterious. It seems like she stepped away from the limelight after the last time she appeared in The Craft, which is aired in 1996. Yes, you read it right. It was more than two decades ago!
Fairuza Balk and Her Mysterious Dating Life
Here comes the most exciting part: Fairuza Balk's love life. She is currently single, if any of you guys wonder, and has never been married nor living together with a man.
Throughout her entire career, Balk is only ever linked to two men: The Harry Potter and the Prisoner of Azkaban actor David Thewlis and Back to the Future star Crispin Glover. It also has been a long time since the last time Balk ever dated a man. Her latest boyfriend is an actor, Crispin Glover.
The Hot Duo: Fairuza Balk and Her Boyfriend Crispin Glover
Crispin Glover is not only an actor but also a filmmaker, author, and musician. Quite the same with Balk, Glover is also recognized for his eccentric character in a movie that he played.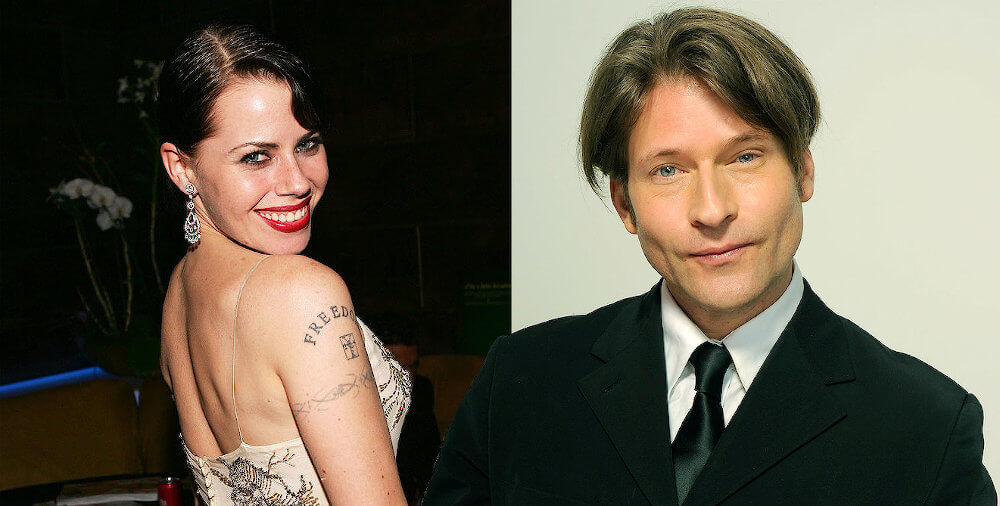 When we talk about them, it is no surprise that we wouldn't find much information since they were super secretive about their personal lives. Surprisingly enough, though, we can find some of the evidence that the two were an item for real!
Balk tweeted on her account on April 11, 2011, stating that "Crispin Glover is a true gentleman 100%. Lovely perfect early Sunday dinner. Magnificent," it was then followed with smiley emoji. Thank God for Twitter.

So, looking at Balk's tweets, it seems obvious the two were serious. However, some rumors stated the pair didn't last long. Both Glover and Balk never really admitted or said anything publicly.
However, they met again onset of What Is It in 2005. Still, there wasn't any spark between them anymore to rekindle the relationship.
Crispin Glover himself is best recognized for his role as George McFly in Back to the Future. Though it was a movie from 1985, his character remained timeless and iconic.
If we look at appearance and views of life, Glover and Balk have many things in common. For example, both Glover and Balk, even after they broke up, seemed never to want to get married.
While Balk is impossible to talk about marriage and love in her interview, Glover is surprisingly opened about that. He once expressed his view on marriage in his interview with Guardian in 2015.
"I've never been close to having children. I'm on the road so much, but if I had children, it would be something that I'd want to be present for, and I feel like I would not be present." He applied that to marriage as well.
While Balk only dated (publicly) two men so far, it's different for Glover. Though he never wanted marriage, he has dated several hot women: from his fellow actor and musician to models. Amber Heard is even in his long list of ex-lovers.
A Year Dating David Thewlis: Still Far Away from the Spotlight
Though David Thewlis is Balk's latest lover, it was back in 1997. The two were rumored to be dating for a year since 1996. They were costars in the film The Island of Dr. Moreau.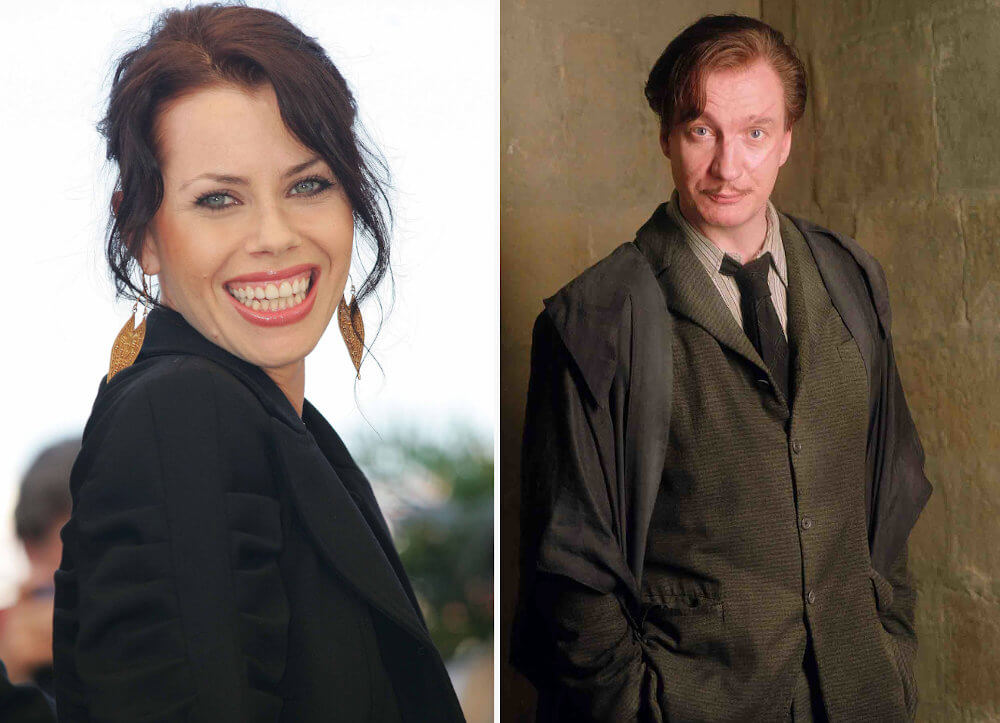 Their first appearance was when the two walking hand in hand in the 1997 Academy Award. Not long after that, they were together again in the premiere of The Saint, still in the same year.
Unfortunately, the two took their privacy to a whole another level. We can hardly find anything that happened between Thewlis and Balk other than their pictures attending formal events.
Though Balk herself has social media like Twitter and Instagram, she didn't reveal much about her love life there. Instead, she uses her social media accounts to promote the music and projects that she was working on at the moment.
Her silence about her personal life and her hesitation to share about herself with the world make many people wonder about whether or not she's still interested in dating someone.
Well, seeing at her latest relationship, it was sort of telling us that she's more into her career and work, rather than burying herself in a committed relationship. Well, pretty sure most of us can relate!
There isn't any clear information about their breakup either. The mysterious Balk kept being secretive for the rest of her life.
Focusing on Her Way in Music and Film
She wasn't wholly hiatus from starring in movies and playing music; it's just that she's not interested in being in Hollywood. Most of the films that she played were indie and some documentary movies that didn't get much of a spotlight.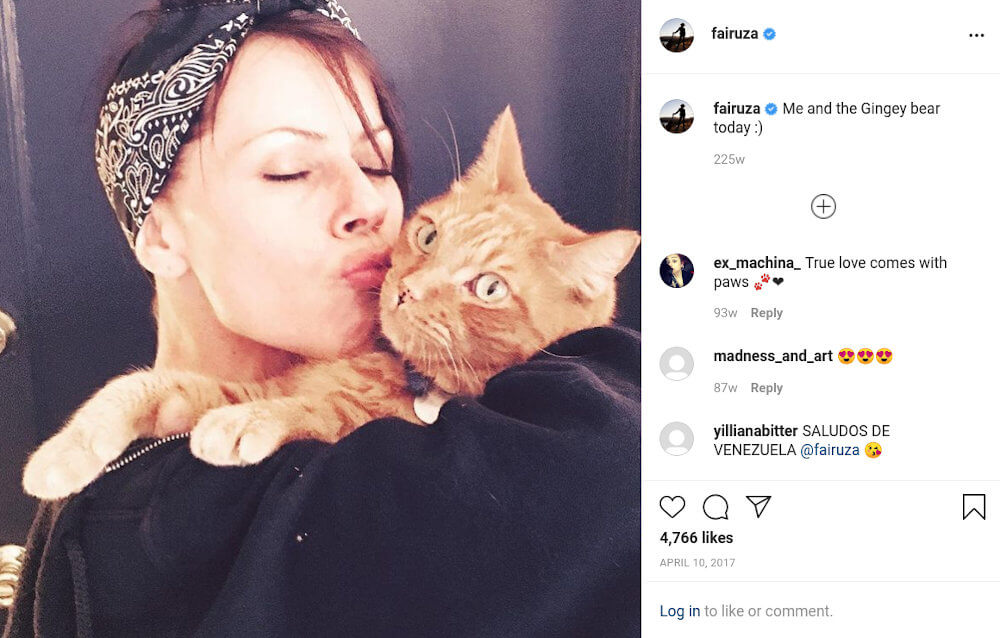 Well, it wasn't without reason at all. Balk, in her interview, declared that she was no longer interested in being part of Hollywood. As she described the industry as "lack of integrity."
In the documentary Lost Soul: The Doomed Journey of Richard Stanley's Island of Dr. Moreau, she was sure that "they (people who work in Hollywood) would sell their children down the river for money." Well, where's the lie in that?
She also took a step back from doing press events. However, in her interview with Los Angeles Times, she gave a long explanation about her reason for doing so.
"In my late 20s, I stepped away from doing a lot of press because people just kept taking my words and rearranging them the wrong way and just depicting me as this crazy bad girl, and it just really got old".
She was spitting some facts there. She also added that it started affecting her mental health and well-being, so she decided to take some time off. It turned out she didn't have any desire to come back to the world that put her name into stardom in the first place. So if we take a look at that reason, it's pretty safe to say that it was a good decision.
Balk is also focusing more on her music career. The good news is; she still maintains her unique persona in her songs. Her most recent work, as she announced in her Instagram account, is Armed Love Militia, and it was posted on May 7, 2021. 
Overall, though we might not know what she's been up to, she stayed true to herself and kept doing what she loves. She is the queen of being authentic, don't we all agree?!
Growing Up with The Same Passion for Art
Looking deeper into Balk's childhood and family, it is no surprise that she has quite a distinctive taste. She grew up in a very artistic family, where her mother was a dancer and her father a musician. Being exposed to art and performing on stage since little kid had shaped her confidence.
Balk also got full support from her family to pursue her career in acting and music. Her mother put her in various classes like dancing, piano, violin, and theater. No wonder Balk has become super talented and passionate about what she's doing!
At the present moment, while she is focusing more on making her music style and projects, she has been spending a lot of time with her father, especially during the pandemic. Since her dad was a profound musician, Balk, and her dad had always been getting along pretty well.
"He is a multi-talented artist; he does a million different things," she described her dad in her interview with The List.
Well, no wonder Balk is pretty comfortable in being authentic since she got along with her parents pretty well – and don't forget that they are fully supportive parents, too!