Seth Rogen Is Married to Wife Lauren Miller: Details On Their Relationship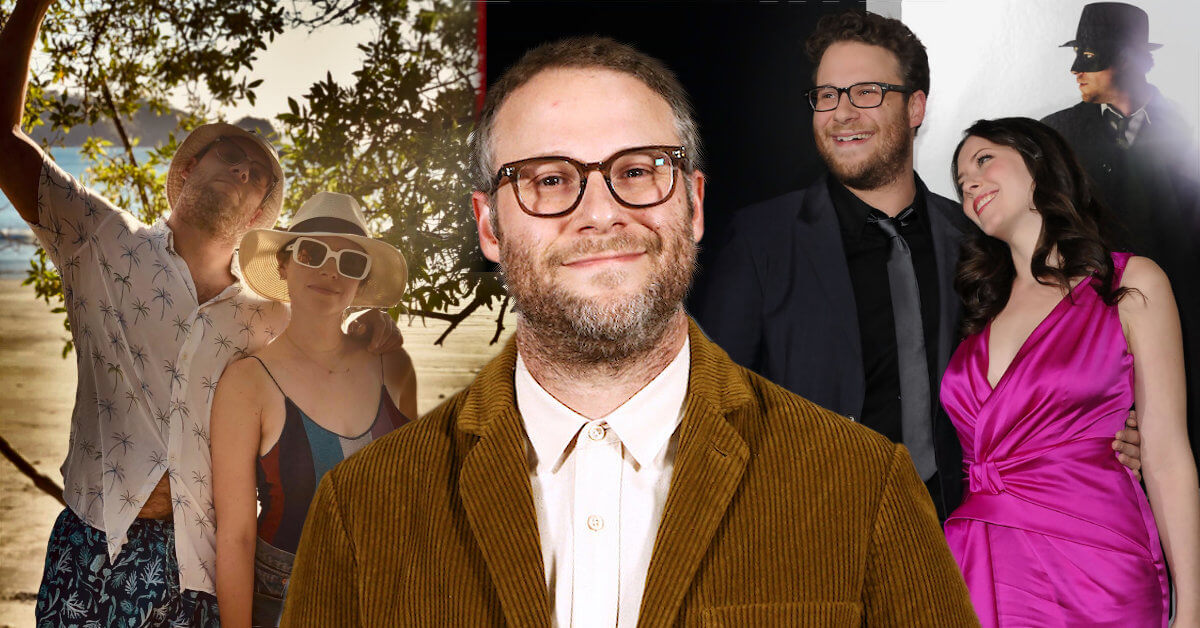 Seth Rogen has been recognized around the Hollywood movie industry, both in front of and behind the camera. The Canadian actor has grown as one of the comedy icons of his generation ever since a young age. His career began in his 20s while performing stand-up comedy.
Then he rose to fame while doing several works collaborating with the director Judd Apatow. Freaks and Geeks (1999) was his first roll call, followed by Knocked up (2007), which led him to success.
Surprisingly as comedian actors, Seth Roger's love life is not a joke. He has been in a pretty serious relationship for more than 15 years. I bet he is that funny guy who can bring a good atmosphere to one's relationship. Then let's dig into the relationship that has been blooming for more than a decade.
The On And Off the Screen Partner: Lauren Miller
This comedic duo partner seems to have a lot in common. Seth Rogen and his wife Lauren Miller are actors, comedians, screenwriters, producers, and directors. They have several works together as a couple, such as 50/50, sausage party, and Like Father.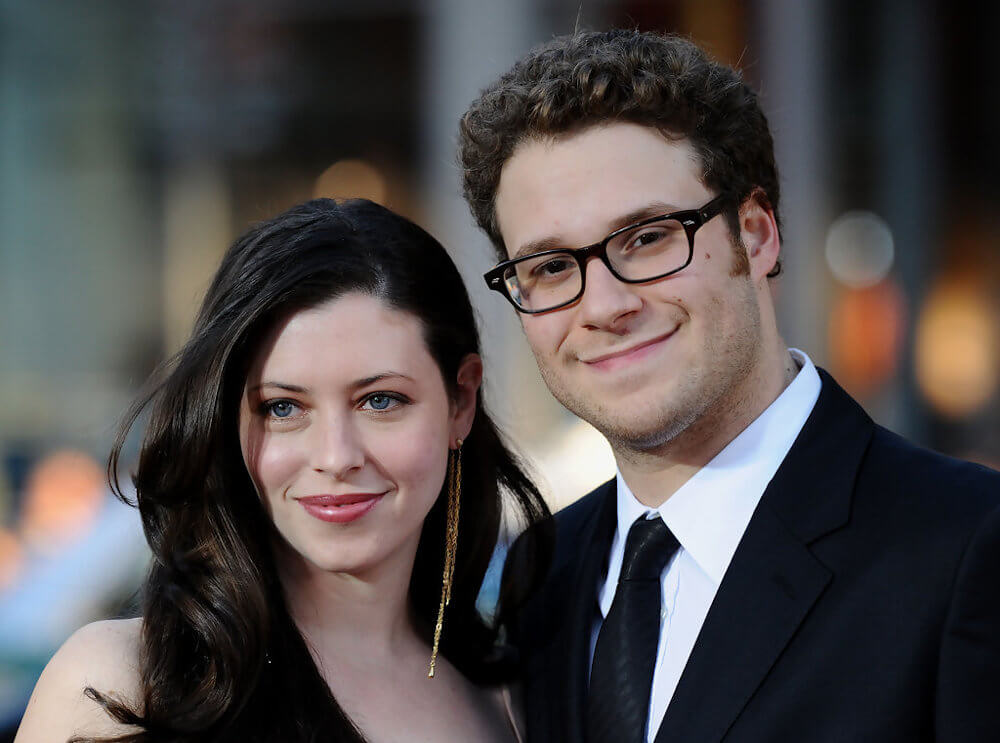 However, Lauren Miller was best known for her work in 2012, A Good Time Call, which she starred in, co-wrote, and produced with her roommate. And in 2018, she made her directorial debut with the movie Like Father, which stars her husband, Seth Rogen.
The Awkward First Meeting And A Car Accident in 2004
It seems like the two of them did not even know each other at the time. Seth Rogen and his wife Lauren Miller were first met through their mutual friend Will Reiser in 2004. Will Reiser, who is a screenwriter/producer, was setting a date for them.
It turns out their first date was the 'super awkward first date' one since both of them seem too shy and awkward around each other. As Miller told Vulture in 2012, "I had no idea who he was. And I was timid around guys, but he was also awkward and weird around girls". It is almost hard to imagine that a one-set update can turn into a long decade relationship.
However, it turns out the awkward date went smoothly for both of them. Rogen later mentioned that they continued the night by hanging out together. This cute couple decided to get grilled cheese sandwiches together and played Spanish scrabble till sunrise. Thanks to their friend for being the cupid in their relationship.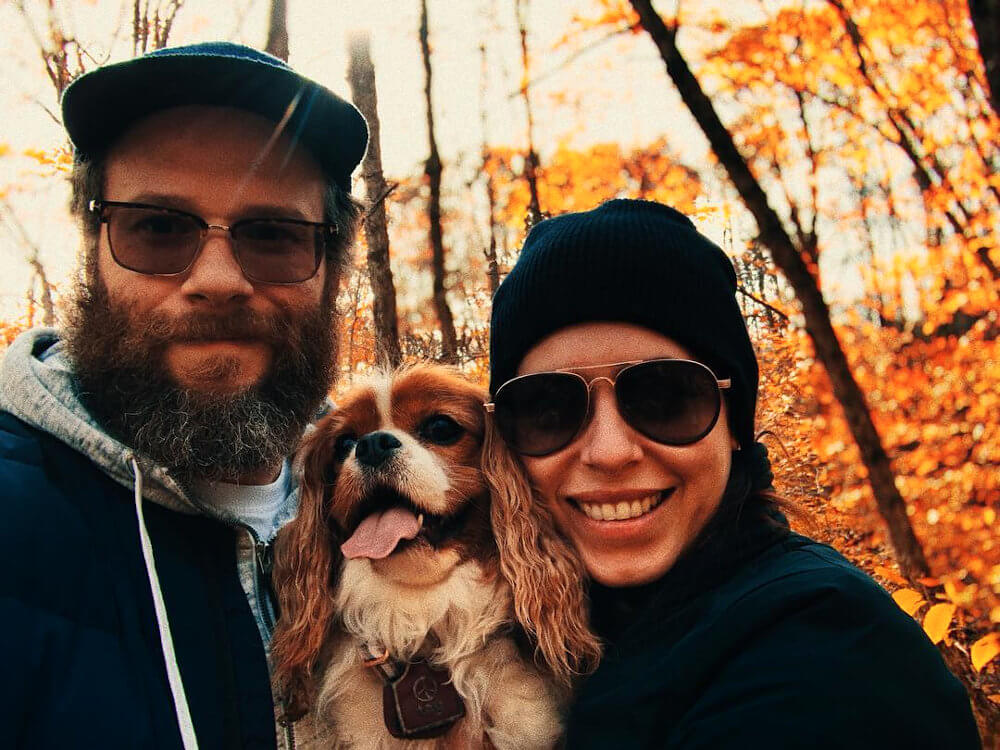 Following their first meeting, Seth Rogen and Lauren Miller went on their first date not long after. It was a fun date. Both of them went to play mini-golf together. Unfortunately, the night later, they got in a major car accident on the freeway. A sixteen years old kid who stole his dad's car hit them. It seems like this incident might bring the two of them closer.
Miller mentioned in 2013 US Weekly that after the accident, she got out of the car and immediately hugged Rogen. It indicates that they were already in the early comfort stage at the time. The date was not the cute one as before, but surely It was a memorable first date for Rogen and Miller.
Out Of A Romantic – Comedy Proposal
Seth Rogen and Lauren Miller's love story was almost like the romantic comedy storyline we used to watch. They may have a rough start at first, but it always ends with a good ending. Their proposal, though, is a rom-com adaptation indeed.
The actor spontaneously popped the question in 2010 while his girlfriend Miller was changing in the wardrobe. The story gets funnier when Rogen reveals that Miller was topless at the time and he had to propose anyway. Rogen admitted he had more proper proposal plans in mind, but he felt the urge to propose once he got the ring.
He said that Miller said yes to his proposal, and they ate buffalo wings while watching Top Chef after. It was an uncommon proposal since it was different from the standard proposals. And they finally got married in 2011. That could pass a script for a new rom-com movie. Maybe Seth Rogen and his wife could direct it.
Hilarity for Charity: Raising Money for Alzheimer's
There is so much more from this couple besides their film industry career. After Miller's mother was diagnosed with Alzheimer's in her 50s, Rogen and Miller began the Hilarity for Charity in honor of Miller's mother. Seth Rogen's whole career was to make people laugh.
Now, he wants to raise awareness about reducing the risk of developing Alzheimer's disease. Far different from what he usually does, Alzheimer's was very personal for Rogen, so he takes this matter very seriously. Alzheimer's disease was already running in Miller's family.
Her grandparents passed away with the condition in the 1990s, while her late mother developed a young Alzheimer's while she was still in her 50s.
Rogen and Miller were in the early months of their relationship when Miller found out something different with her mother. A few months after Miller moved to Los Angeles to pursue her career, her parents visited.
Then her mother showed the first symptoms where she kept repeating herself and confused. After Miller dropped her parents off at the airport, she then hung out with Rogen and just cried. That was the first time Miller opened up to Roger about the condition.
The idea to form the charity programs came up when Rogen and Miller's close friend, a screenwriter Mathew Bass approached them with a suggestion to make a variety show to raise money for Alzheimer's disease programs. He recalls that Rogen and Miller attended many Alzheimer's events but mainly regulated for older audiences.
Their friends wanted to support them, so putting on a variety show was a perfect idea. With the performance, Seth Rogen and Lauren Miller began to tell their experiences with Alzheimer's. Then they shared more with national audiences through interviews with Larry King. It reached many young people who could relate to their stories, following the first event's success.
Rogen and Miller decided to put on more than host fundraisers. They believed that Seth Rogen could connect to young people, so they started to develop programs that could raise awareness to younger people around the world and give space for them to share their own stories.
So, that was the beginning for Hilarity for Charity. This non-profit organization supports families with the disease while educating and inspiring the younger generation about living a brain-healthy life.
It was amazing to know that this couple not only could bring joy and laughter to everyone, but they also have successfully raised awareness about Alzheimer's disease through comedy. This is a power couple impact indeed. I hope that this could inspire the younger generation so that they can reduce their risk tomorrow.
Nine Years of Marriage and the Thoughts of Having Kids
This year Seth Rogen and Lauren Miller celebrated their ninth wedding anniversary. Both of them have shared the photo on Instagram marking their long-lasting marriage. Rogen posted a photo where both of them played video games together on their wedding day.
He even wrote a caption for the photo "Happy anniversary to us! I can't believe I've been lucky enough to find the perfect partner to go through life with. After nine years married and over 15 years together, I love @laurenmillerrogen more every day.
Here's me beating her at video games at our wedding." While Lauren Miller also posted on her Instagram with a black and white shot of their wedding day and she wrote a caption, "Happy anniversary to us! 9 years married / 15 together, and celebrating all the GOOD stuff."
And they became the sweetest and the cutest couple sharing captions for their loved one. Knowing their undying love for over a decade could make each one of you jealous—a romantic comedy movie in a real-life version, starring Seth Rogen and his wife, Lauren Miller.
However, unlike many other couples' thoughts on having kids inside their marriage life, Rogen and Miller might decide not to become a parent. Rogen explained that not having a child would limit both of them from doing everything they want to do.
So yeah, if you are not ready to have kids, then you don't have to. Since having kids is not a simple thing to do. And it seems like they had so much fun already by not having kids, just like the other people who thought having kids was fun. 
Seth Rogen and Lauren Miller are indeed a power couple. They are both very talented in terms of creating entertainment to make people laugh with their comedy. And they are also on a great mission to raise awareness for the younger generation so they can reduce their risk in the future if this is not a perfect example of a dream couple.