Who is Adam Sandler Wife? An Insight Into His Love Life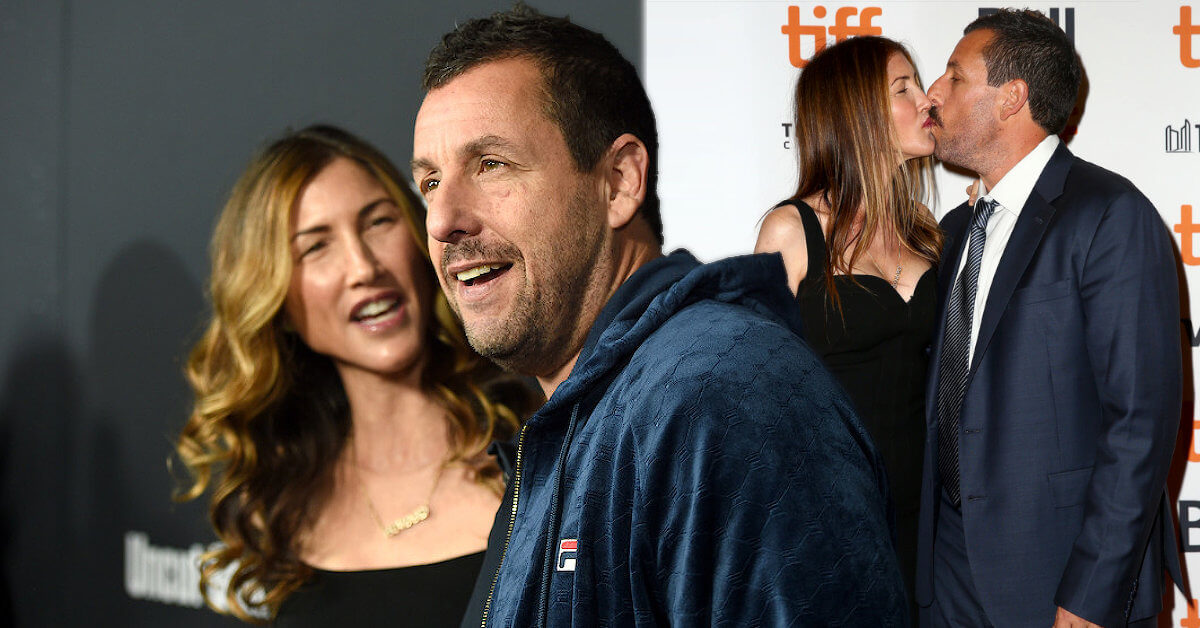 The whole world will forever remember Adam Sandler as one of the most iconic and the funniest guy in the movie industry. From Grown Ups, Just Go with It, and Murder Mystery – not to mention his presence on Saturday Night Live even before he got famous? Say no more! His nine Raspberry Award nominations can't lie, too.
Adam is a man that has a lot of exciting life stories as well. His personal life and relationships often make the headlines, but he is far from any overwhelming rumors and bad news. He doesn't need all of that to make himself renowned.
Adam Sandler and His Wife Jackie Sandler
Adam Sandler's marriage is no secret to the world. He has been married to his lovely wife, Jackie Sandler, for nearly three decades now. Jackie and Adam tied the knot in 2003 and shared two daughters. They are Sadie Sandler and Sunny Sandler.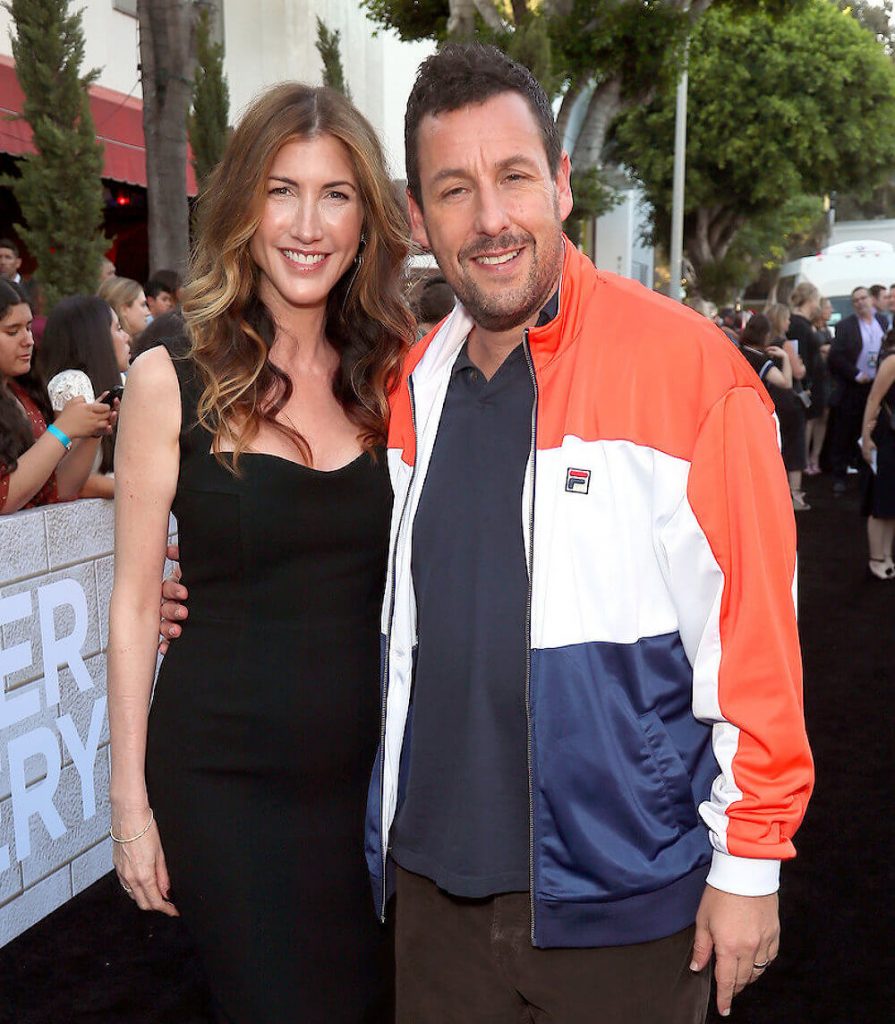 Jackie's real name is Jacqueline Samantha Titone before she was married to Adam. However, this iconic couple had starred in the same movie multiple times, including Adam's successful films such as Murder Mystery, Just Go with It, Little Nicky, and Grown Ups. It is so exciting to know that they're good partners in real life and their professional matters. 
Both of them met on the set of Big Daddy when Jackie was just starting her career in acting. Jackie was originally a model. Her first role was in 1999 when she starred as Sally in Deuce Bigalow: Male Gigolo.
It didn't take them a long time to start dating and commit to each other. It was unusual for an actor as big as Adam Sandler to settle down that long, right? That's what makes him super awesome and worth looking up to.
How Jackie Shows Her Support to Adam Sandler
When Jackie and Adam aren't starring in the same movie, they support each other. Adam explained how supportive his wife was when he was a guest in The Ellen Show last 2019.
"We do this together, Jackie and me. Movies, you know, we discuss what I'm going to do. And she gives me, you know, strength and courage to jump into this stuff," the Wrong Missy actor happily told Ellen. In that interview, Adam was promoting Uncut Gems.
The actor was pretty nervous about taking the role at first because it was intense and unusual for Adam, and he was scared to do it. But then he asked his wife to read it, and it gave him the reassurance he needed.
When he attended the 2020 National Board of Review Gala, He also mentioned, "My badass wife, she gave me the balls to take part. I was scared, and she said, 'Go f***ing do that' and 'you can do that s**t' and we rehearsed together all the time."
When Adam was asked by the W Magazine what Jackie felt about his romantic scenes that he did a lot in his movies, he said that instead of being jealous, she made sure that Adam did the best that he could and she even "loves the women" that played alongside him.
"She's always saying, 'come on, make sure you kiss the best you can!"
In his other interviews with Associated Press, he recalled how Jackie crazily supported him to kiss Jennifer Aniston with her saying, "Harder! Kiss her harder! Deeper!" LOL. That's awesome. Jackie sounds like a super chill lady and that kind of wife who always stands by his husband no matter what.
Adam Opened Up about His Secret for a Long-lasting Marriage
Their awesome and funny moments didn't stop there. Even though Adam never really brings up too many details about his relationship, he loves to express his love for Jackie.
If we take a look at Adam's Instagram, we'll see his page is full with the movie promotion and his selfies with witty captions (Adam's not only a funny and chill dude at the movie, but he seems to embody that in real life as well).
Adam's sweetest post was when he commemorated their 22nd anniversary by writing a very sweet and heartwarming Instagram caption.
"22 years ago today, we locked eyes and fell deep. I look forward to the next 22, young lady. Love you, my forever girl." It was the caption for a slideshow of pictures that captured him and Jackie from years ago, and their collage of photo box pictures looking goofy and all smiles looking at each other.
They never failed to make us jealous, right?! Their relationship is just like everyone's dreams come true.
Adam also pointed out that the secret of their long-lasting marriage is to "spend as much time together as we can."
"Making sure that you don't run off too long and hanging out together and telling the truth and that kind of thing's good," he proudly opened up to Closer Weekly.
Jackie Decided to Follow Adam's Path in Being a Jew Shows How Much She Loves Him
Another thing worth mentioning is that it shows how they have loved each other since the early stage of their relationship: Adam is always proud of being Jewish, and Jackie also converted to Judaism in 2000, before they decided to be a husband and wife.
Their wedding ceremony was also held with a Jewish tradition. Both of them also raised their daughters as Jewish.
Adam and his family hold their Jewish identity dearly, and he never hesitated to talk about it in some of his interviews.
"I'm proud of being a Jew, and that's what I am. I get that from my father and mother," he said that in his interview at Howard Stern Show in 2015.
Even though we can hear from that interview that he didn't claim himself as "crazy religious" when Howard Stern asked him about Jackie's conversion, he did point out that he's proud of who he is.
Adam and Jackie's Daughters Want to Follow Their Parents' Paths?
Adam's influence in his family isn't only about his religion but also how he made his daughters want to be actresses, too.
Sunny and Sadie started to show their interest in acting when Adam previously said that he sometimes heard their daughters saying. "I want to be in a movie," and he answered, "You are, you were in this, this and this," he explained to People while laughing. 
And then they went, "not your movies," and Adam went, "They want to do their own thing one day," It's awesome despite Adam's overwhelming schedules as actors and he might go away a lot from home, his daughters still see him as their inspiration. That shows how awesome he is as a father.
It wasn't always easy for Adam to be a father, though. He admitted that he's a worrier by nature, and entering parenthood doesn't improve that condition.
"My daughters give me the most joy, but there are life adjustments. I've learned in life now that when your kid is upset, you're rocked until they're not upset anymore. Even when they're not upset, you're rocked," revealed the comedian in the Goalcast. 
He continued, "Now, I understand why my folks were always saying, 'Be nice and be safe. Make sure everyone in the family is OK.' That's the most important thing. Making sure everyone in the family is OK is the most important thing. If the family hurts, then you hurt."
Adam Sandler Was Dating the Clueless Star Alicia Silverstone for a Brief Moment
Even though Adam's been with Jackie since a long time ago, he still had other relationships before settling down with the love of his life. One of them is the Clueless big star, Alicia Silverstone.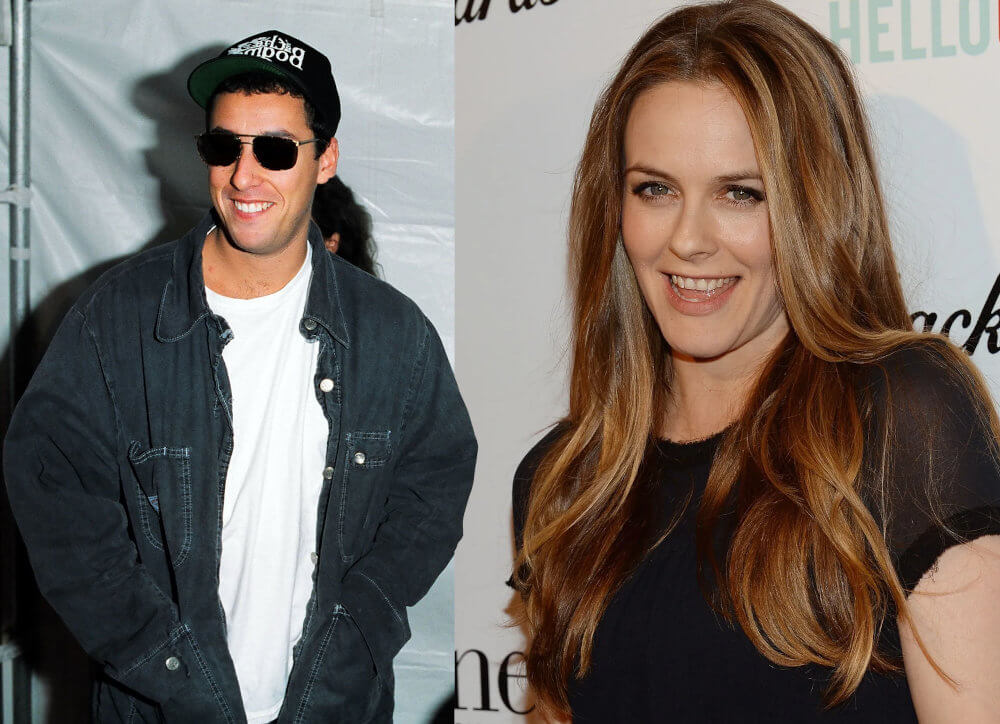 We didn't hear a lot about her since her latest big movie Miss Match because she decided to take breaks from Hollywood, which continued for her to be absent from the industry.
Alicia has always been a very private person and got disturbed by how the media affected her personal life. So, it makes sense why we don't know much information about her love life with Adam Sandler either.
Apart from Alicia's overly private nature, the reason why we hardly hear anything about them is that they only dated for a brief period. Their relationship only lasted for around one month, from March to April 1996.
Adam Sandler's First Public Relationship Wasn't with Margaret Ruden
Adam's first public relationship was with Margaret Ruden, who surprisingly didn't work in the movie industry as he does.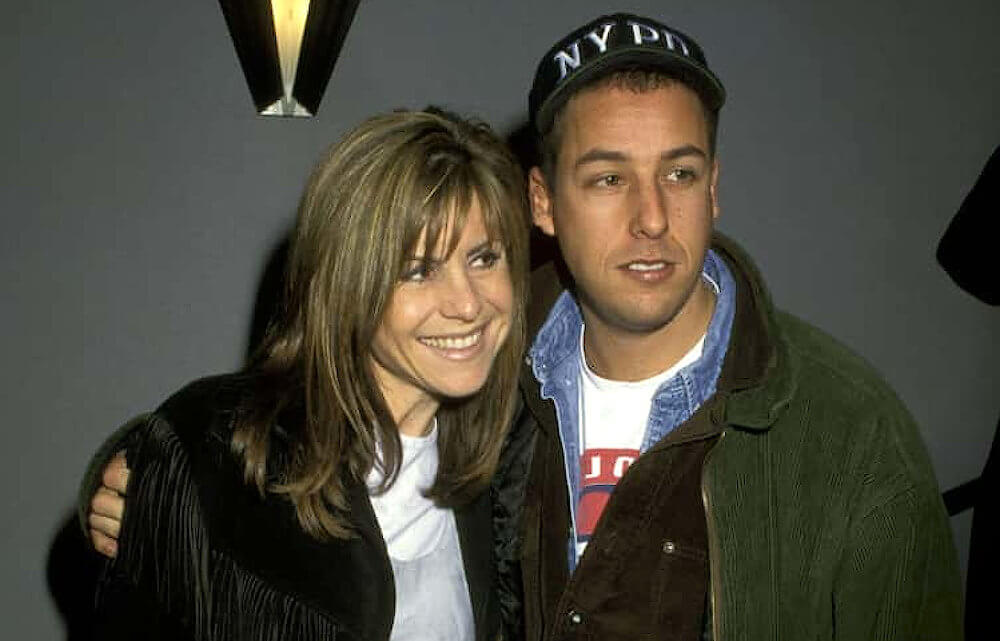 This relationship, however, stayed longer than what Adam had with Alicia. They maintained the relationship for one year, from 1992 to 1993. But, there's also not much that we can know from this couple.
It seems like Adam never really talked about his love life before Jackie. Which is a good thing, isn't it