Is Alicia Silverstone Married? Know About her Husband & Dating History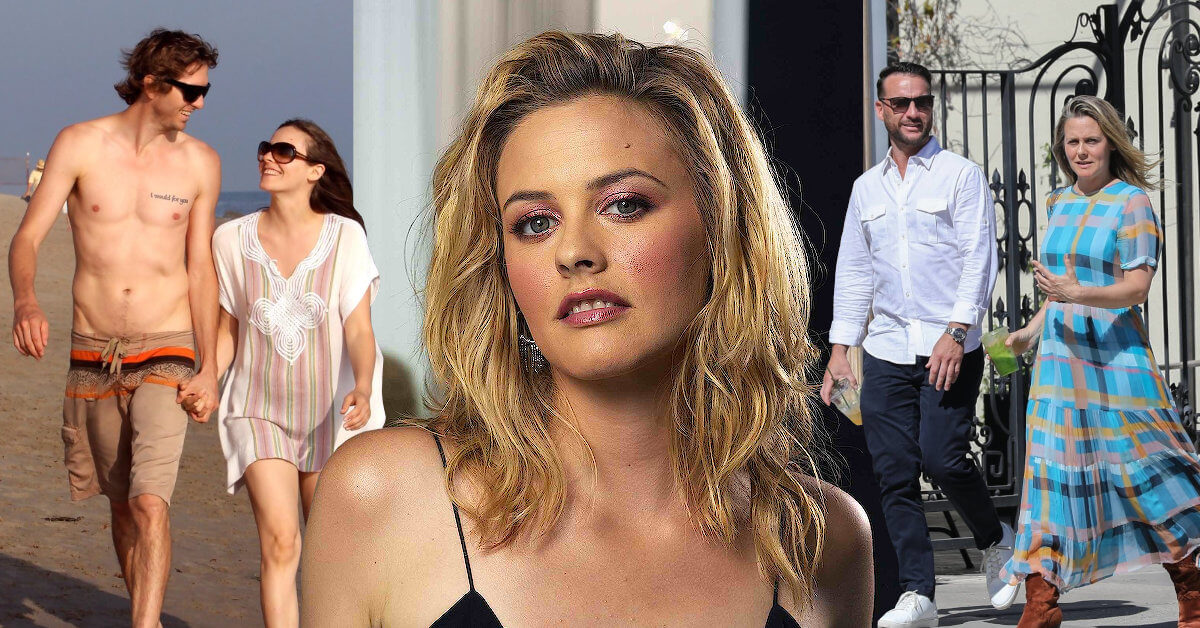 Who doesn't know the iconic Cher from the timeless movie Clueless? Yep, the beautiful and talented Alicia Silverstone. However, her film debut is the erotic thriller film in 1993, The Crush. She has received a prestigious Golden Globe nomination for Best Actress – Television Series Musical or Comedy back in 2003.
She also used to date Adam Sandler back in the 90s! When it comes to relationships, Alicia Silverstone is pretty opened. In this article, we will get to know more about her previous relationships and personal life!
Alicia Silverstone Husband
Alicia Silverstone had just divorced her husband, Christopher Jarecki in 2018. That happened after she'd been married for 13 years. So, it might take her a while to have another man by her side. Nevertheless, in April this year, she seemed to enjoy lunch with a man whose identity is unknown.
Some paparazzi caught Alicia walking together with a handsome guy (it's positive that he's not an actor) after lunch at Urth Caffe in West Hollywood. Though the two didn't hold hands or showed any PDA moments, they seemed to enjoy each other's company. They looked pretty comfortable to each other.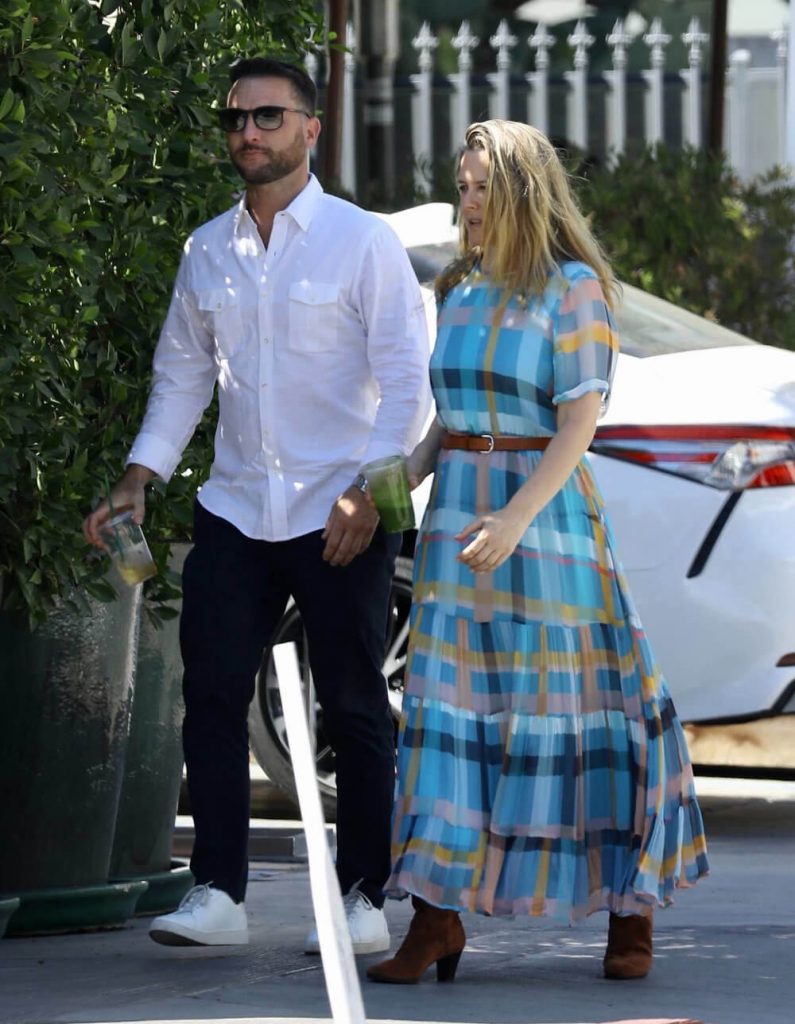 Alicia was wearing a cute multicolored prairie dress paired with brown suede boots and a brown waist belt. And the mystery man that walked next to Alicia was wearing classy white button clothes, navy trousers, and white sneakers. They both looking casual yet elegant!
However, it is not yet confirmed whether the two are dating in real life (though if they were, they looked match together).
And apart from that video, Alicia is even excited to get back to the dating life after her divorce. Quiet contrary with what others think. She expressed her excitement in her interview with Redbook.
"Yes, I go on dates, and I find it very fascinating meeting interesting, intelligent, different people. I'm super excited about being available and open to whatever's next. Of course, tons about it's confusing."
So she's ready to open her heart again, guys! And this "mystery guy" might be the one for Alicia Silverstone!
Ending 13 Years Marriage with Christopher Jarecki
Alicia Silverstone and a musician Christoper Jarecki has been married for 13 years and dated for eight years before, so they've been together for more than two decades together! That is a long time to have to be spending your life with someone. What could make them split, and how was their whole journey as a couple?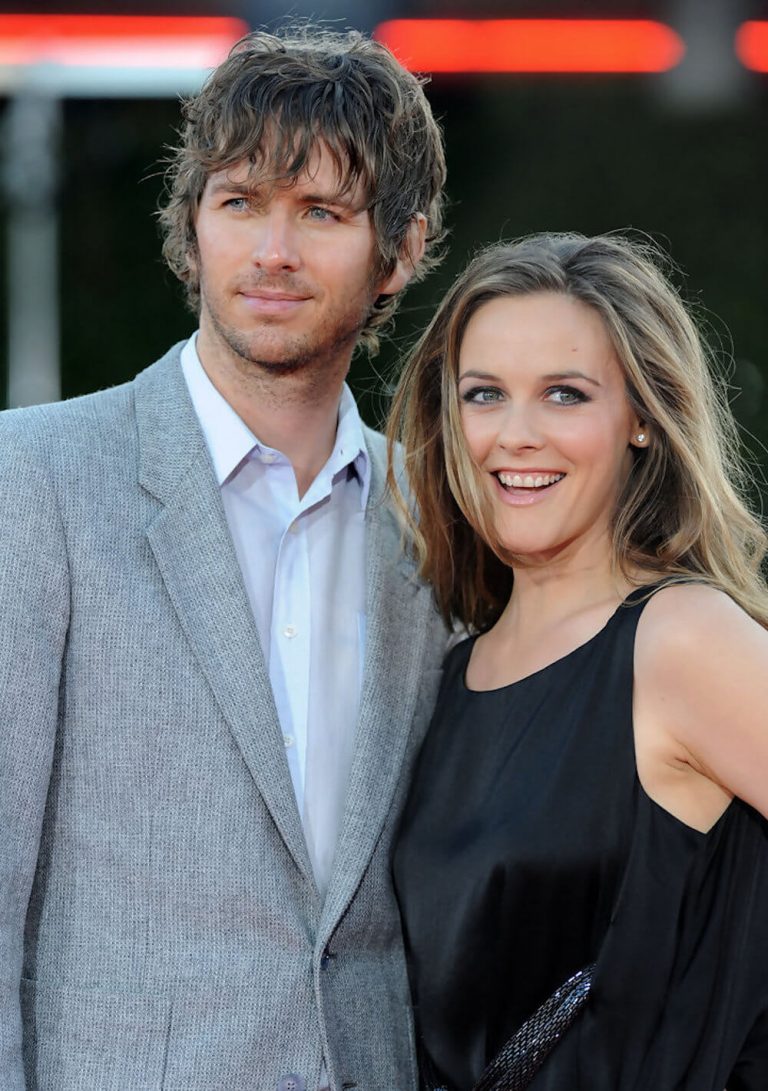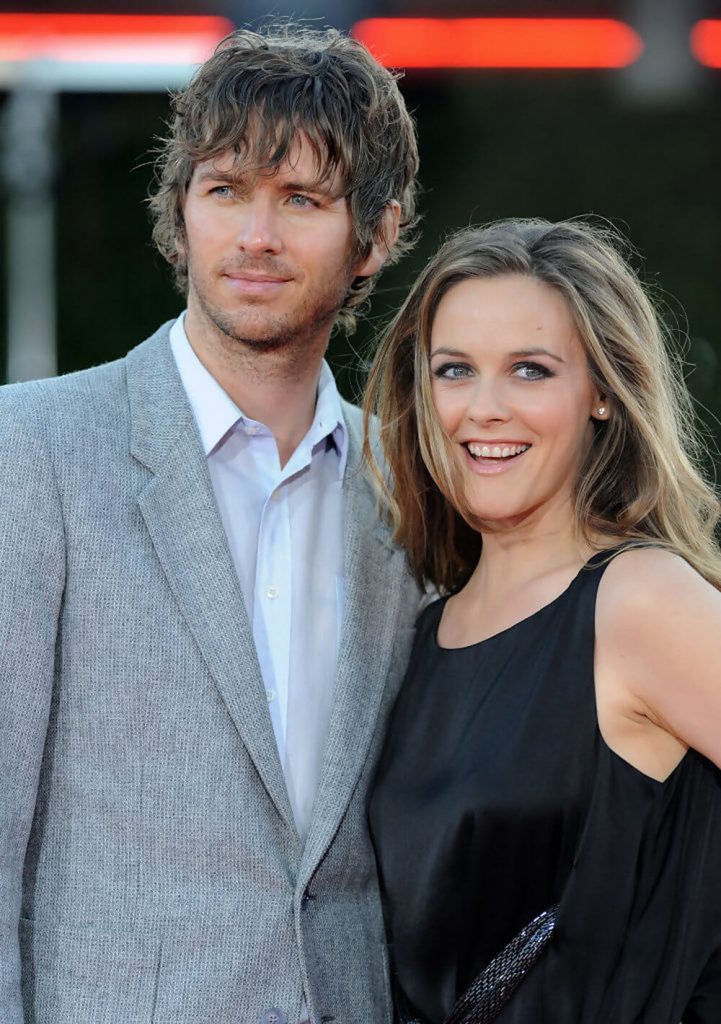 Alicia and Christopher got married in June 2005, eight years after their first encounter outside a movie theater (what a cute love story).
Alicia was known for her inspiring vegan lifestyle that she claimed was her secret to living healthy without taking any medicine. She has a reputation for putting her concern a lot with the environment.
Her husband supported that fully and decided to choose a house that they wanted to live in together. What an exciting couple! They both lived in an eco-friendly home that is located in Los Angeles.
When Alicia was asked about how she felt about the divorce, she stated that it was hard for her, but it was undoubtedly the best decision. She talked about that in her latest interview with Redbook.
"It's heartbreaking. You don't ever think you'll be apart when you get married. All I can say is that we'll co-parent Bear together, and this is completely a good thing for both of us."
A Controversy about Their Son that Comes from Alicia's Strict Vegan Diet
During their marriage, they have one son together named Bear Blu Jarecki. Alicia gave birth to her son in 2011 and has been known for her unconventional parenting style that is considered "controversial" for some people.
One of the things that people were so freaked out about her parenting style is the veganism lifestyle that she imposes on her son.
In 2012, a video of her chewing up the food and then spitting that into her son's mouth then sparked people's attention and various comments: some are positive, but most are negative. Not only that, but she also stated that Bear's strict vegan diet is the main reason why he never needs to take antibiotics or any medicines, ever.
"He's such an example of health. This is a plant-based child," stated Alicia with Entertainment Tonight. But, some people expressed their concern about Bear, who might lack the nutrients that he needs.
She's not that harsh or controlling over what Bear can or cannot eat in his daily life. In one of her interviews, she explained more about this.
"I'm open to Bear being a little bit flexible out in the world. When he is with other kids eating regular pizza – if there's no vegan pizza, I want him to have the pizza. I try always to make sure that at some point he gets some brown rice in him and some greens."
And she also said that she didn't care about what other people say. She stated, "And if he does that, I feel good. You do the best you can."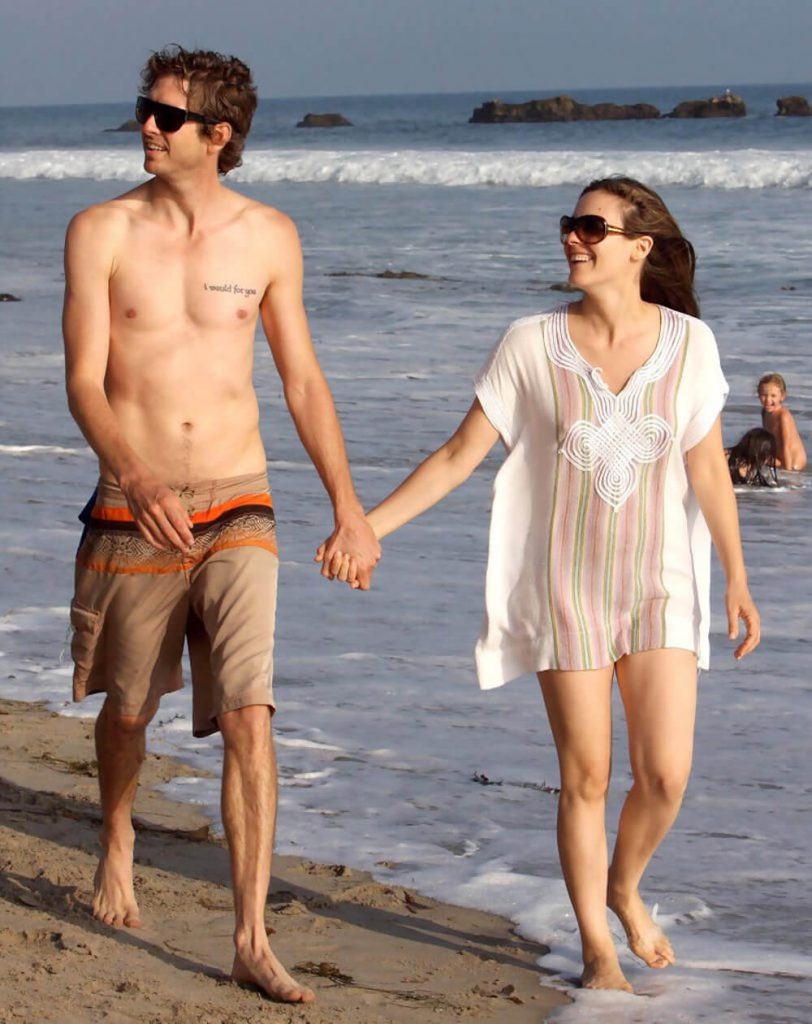 Well, what can we say? Alicia is his mom; she knows better!
Alicia Silverstone and Her Husband Were Planning to Have a Second Child?
Still talking about their kid, Alicia wanted to have her second child with Christopher! But is that possible after the divorce?
Alicia stated that even though they no longer together, she would "consider getting pregnant again with her ex's help."
She stated, loud and clear when she had interviews with Working Mother back in 2018,
"I'm not in a relationship, but there are other ways to make babies."
However, Christopher himself hadn't said anything about that. It seemed like Alicia is pretty much together with Bear only until now. But, she sounds like she wants to dedicate all her life to her kids, so having a second child might be a good idea? What do you guys think?
When she talked about her experience of being a mother, she enjoys it, but it wasn't always easy. Still the same interview with Working Mother, she expressed what she has learned during her time being a full-time mom,
"What I have learned is that you can't do everything at the same time. You have to go inside yourself and figure out what is the most important thing to you. For me, it was my son, and I refuse to miss any of his life, even though I have other desires".
Alicia and Christopher's Shocking Divorce Settlement 
Another thing that catches people's attention from Alicia Silverstone and Christopher Jarecki's marriage is what happened after the divorce.
Alicia Silverstone had to pay $12,000 each month to Jarecki.
Well, she has to pay that much money as spousal support, but only until January 31st, 2024, as some reliable sources stated. That was a result of their divorce settlement that is agreed upon by both parties.
Not only that but Jarecki also wasn't allowed to be or live with a "romantic partner" for at least five months after they officially got divorced. However, they said they would share the custody of Bear and let him decide who he wants to be with.
Alicia was the one who filled the divorce in 2020. The reason, as Alicia stated, was because there are so many differences and arguments that they can't find win-win solutions for.
As she described it as "irreconcilable differences." But the good thing is, the couple also made a statement in their documents saying that "they still deeply love and respect each other and remain very close friends."
Well, that's how adults are handling relationships. We hope everything goes well for them – and also Bear!
Alicia Silverstone and Adam Sandler
Before dating Christopher for eight years, Alicia Silverstone had a brief relationship with Adam Sandler (yes, THAT Adam from Grown-Ups). They dated back in 1996. However, Adam Sandler prefers to remain low-key in his relationship. We cannot find much information about his time with Alicia.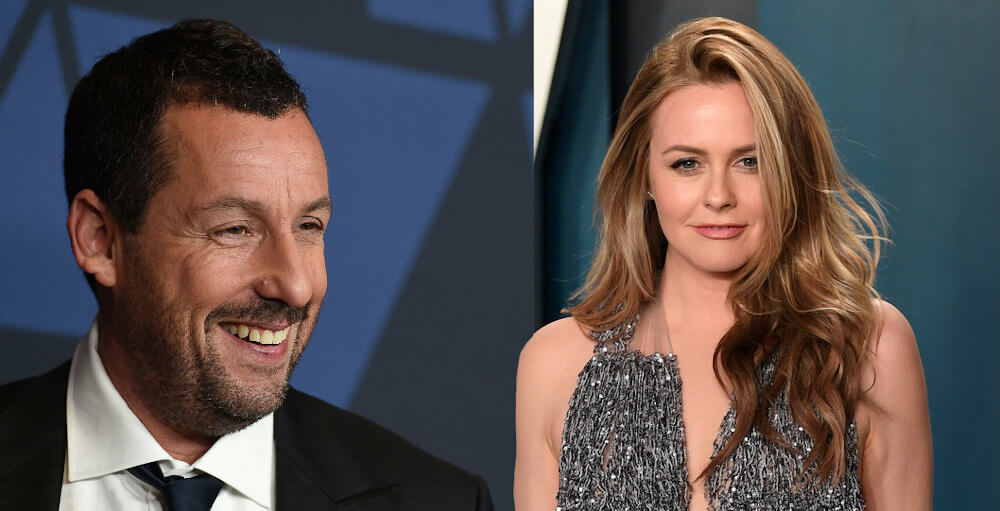 The relationship only lasted for a month, though. From March to April 1996. What things can happen in a relationship that only lasted for that short time?
There is also no source of how they met and the reason for the breakup. However, Adam Sandler is currently married to Jacqueline "Jackie" Sandler since 2003 and has two daughters.
Sharing Steamy Scene with Stephen Dorff in Aerosmith's Music Video
Another short relationship that Alicia Silverstone had before was with her fellow actor, Stephen Dorff. Alicia and Stephen met for one of Aerosmith's music videos, Cryin'. It was back in 1993, and they started dating not long after their first encounter.
However, this is the kind of relationship that people know after they no longer together. Years after they broke up (and Alice was already dating Christopher Jarecki), Stephen admitted their short romance to HuffPost Live.
He didn't give out the exact month and date when they started being together, but the romance was there – for a short time.