Where You May Have Seen The Cast Of A Picture of Her Before
Learn more about the past shows and movies in which the cast of A Picture of Her has acted!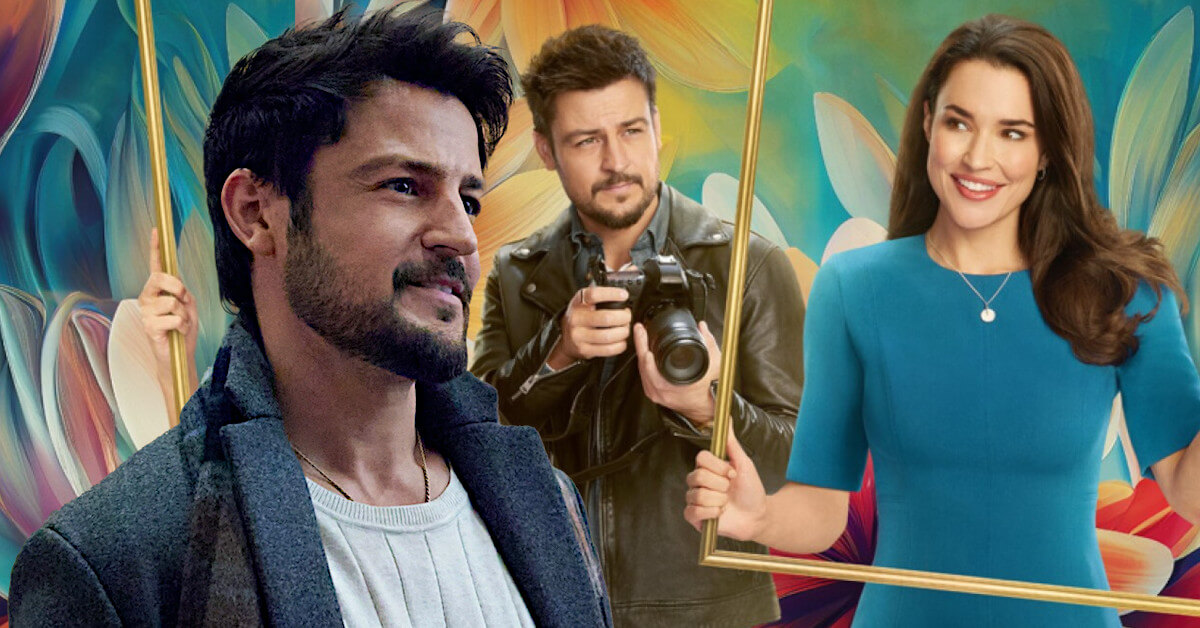 While some might argue that Hallmark Channel's romcom movies are incredibly cringe, others can also say that those movies might be their guilty pleasures!
I mean, when the leading characters are as beautiful as Tyler Hynes and Rhiannon Fish? We surely don't mind watching a whole three-hour-long movie about them!
When it comes to Hallmark movies, there's a high chance that you once saw the cast somewhere. Tyler, for example, is no stranger to Hallmark's romcom, although he usually starred in the holiday specials.
Meeting Familiar Faces: Filmography of the Cast of A Picture of Her
With a meet-cute prompt but with a twist, A Picture of Her offered a new take on the typical spring-type romance. The show even kickstarted Hallmark Channel's spring movies, letting the romance fills the air as the flowers blooms.
While some audiences might find the cast ensemble of A Picture of Her to be new, exciting actors, others, especially huge Hallmark movie fans, might see several faces to be familiar!
Tyler Hynes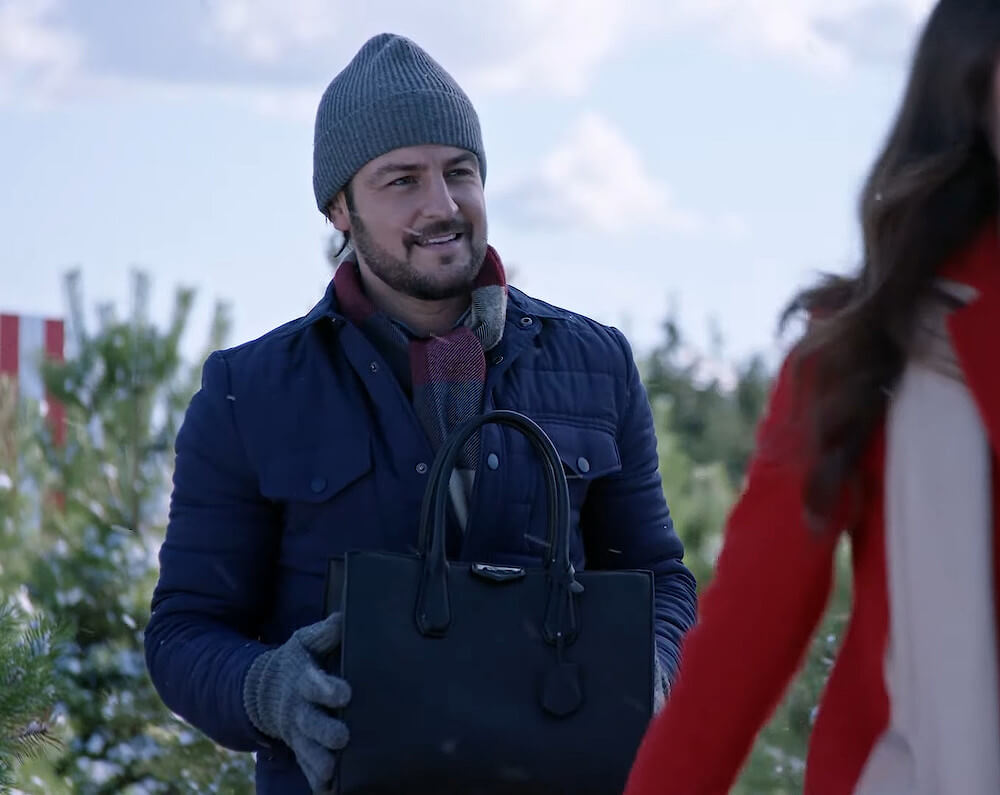 If you're a fan of Hallmark Channel movies, it's impossible for you not to recognize Tyler Hynes. Yep, the Canadian actor has long been dubbed Hallmark's favorite leading man!
Usually starred in Christmas-themed romcoms, fans were surprised to see Tyle star in a spring season production. Of course, being Tyler, he nailed his performance as Jake, an aspiring photographer.
Tyler Hynes previously starred in several Hallmark movies, such as On the 12th Date of Christmas, Always Amore, and Time for Him to Come Home for Christmas.
Rhiannon Fish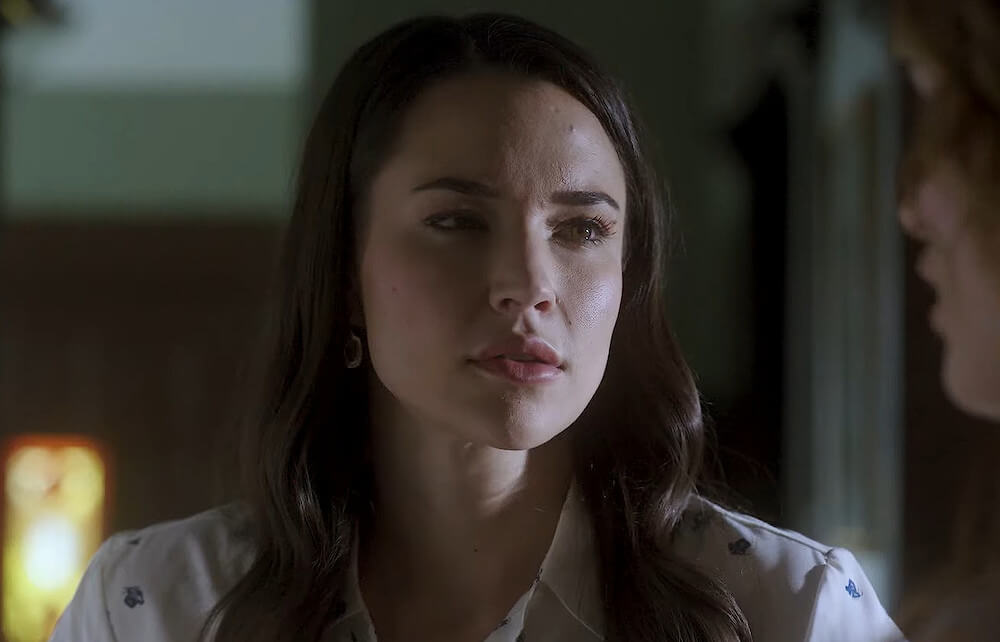 Rhiannon Fish is one of the rising stars who became the darling of Hallmark movies as of late. Since her debut as Nora in the 2022 movie Nikki & Nora: Sister Sleuths, the actress has starred in three Hallmark productions, including the upcoming When Love Springs.
In case you're wondering, Rhiannon Fish used to be one of the contestants in the 13th season of Dancing with the Stars, partnered up with professional dancer Aric Yegudkin.
Samantha Ferris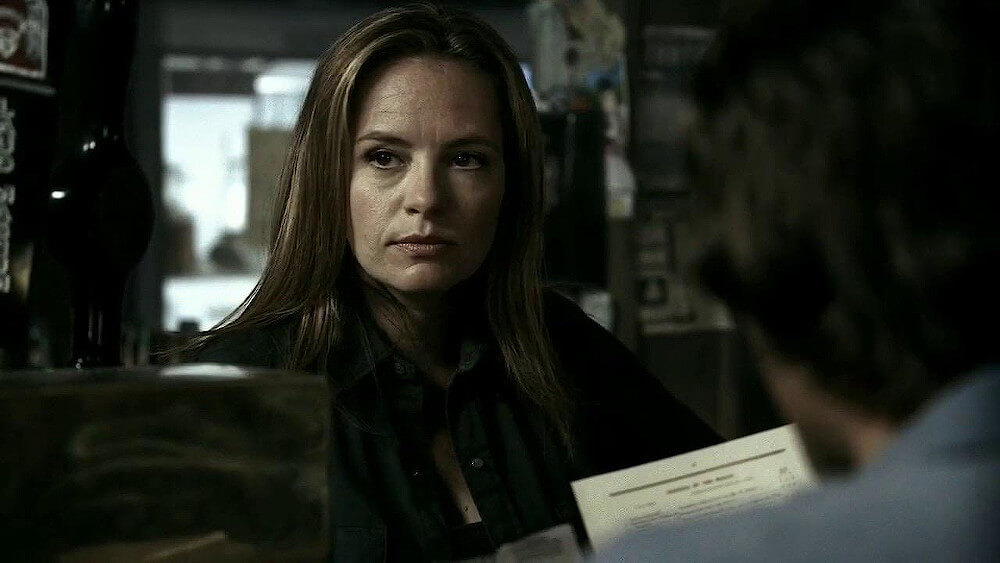 One of the veteran actors in the cast ensemble, Samantha Ferris has built a career that spans nearly two decades. The Canadian actress, who portrayed Rhiannon Fish's on-screen aunt, is mainly known for her role as Nina Jarvis in The 4400 and her recurring role as Ellen Harvelle in the hit series Supernatural.
A Picture of Her wasn't Samantha's first project with Hallmark Channel. In 2006, she starred in the holiday movie Looks Like Christmas. She also starred in the 2021 movie Eight Gifts of Hanukkah.
Robert Wisden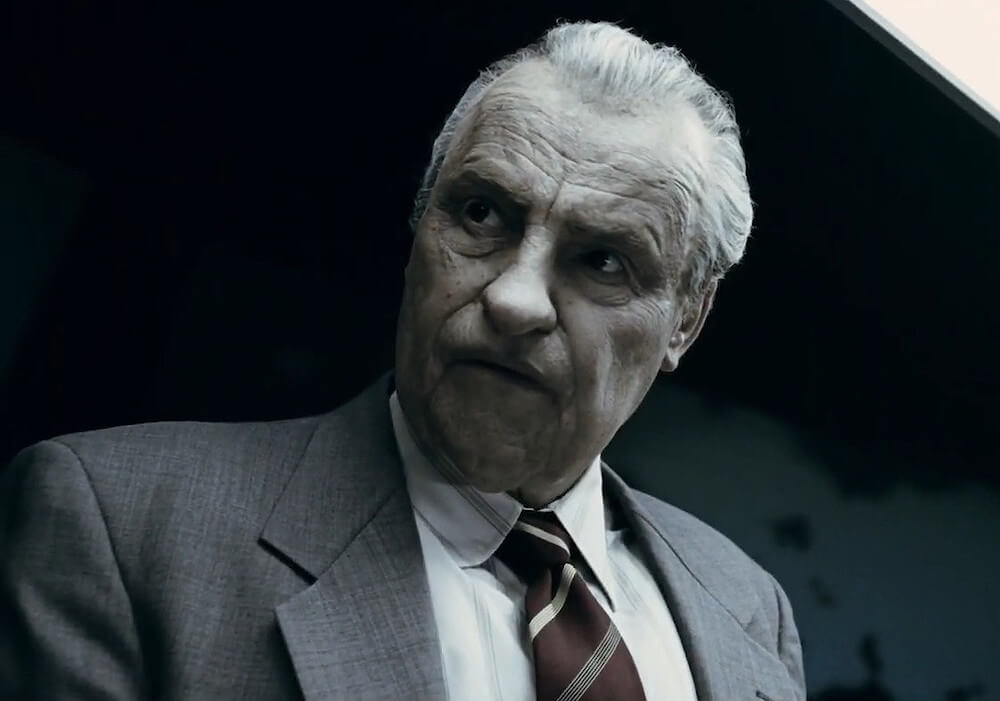 Robert Wisden might be the most familiar face amongst A Picture of Her cast ensemble. Portraying the role of Rhiannon Fish's on-screen father, Robert has made several appearances in many box-office hits, including Final Destination and the 2009 superhero movie Watchmen. He also scored a recurring role for two seasons of The X-Files in 1996!
Yep, it's a bit weird seeing Richard Nixon building a boat, but A Picture of Her became delightful thanks to Robert's superb performance.
Alison Araya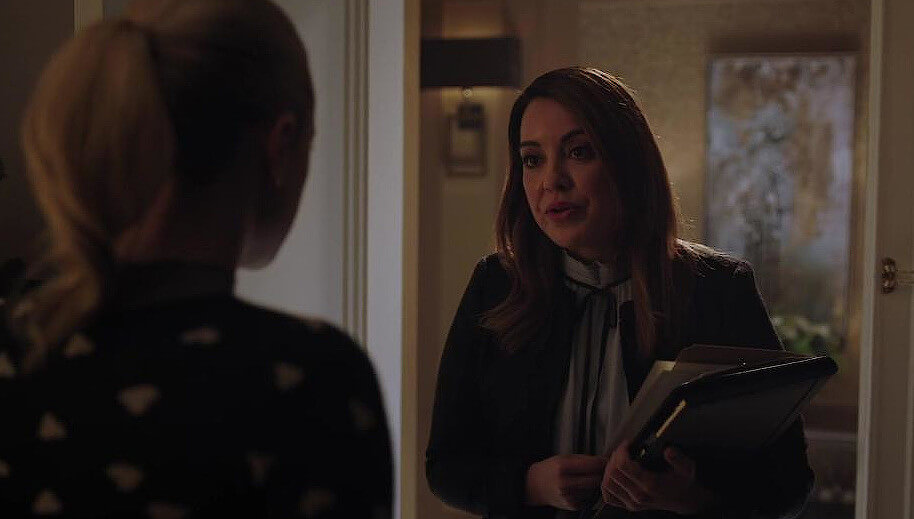 As Tyler Hynes' on-screen best friend-slash-wingman, Alison Araya is that one good friend who always pushes us to do things. Some of you might feel like you've seen her somewhere, and it was probably because you watched Riverdale, in which Alison portrayed the recurring role of Ms. Weiss.
Alison also made several brief appearances in two episodes of Supernatural and an episode of iZombie. Like Tyler Hynes, Alison used to frequent holiday-themed movies for her Hallmark movies portfolios, such as Jingle Bell Bride and The Christmas Yule Blog.
Seth Whittaker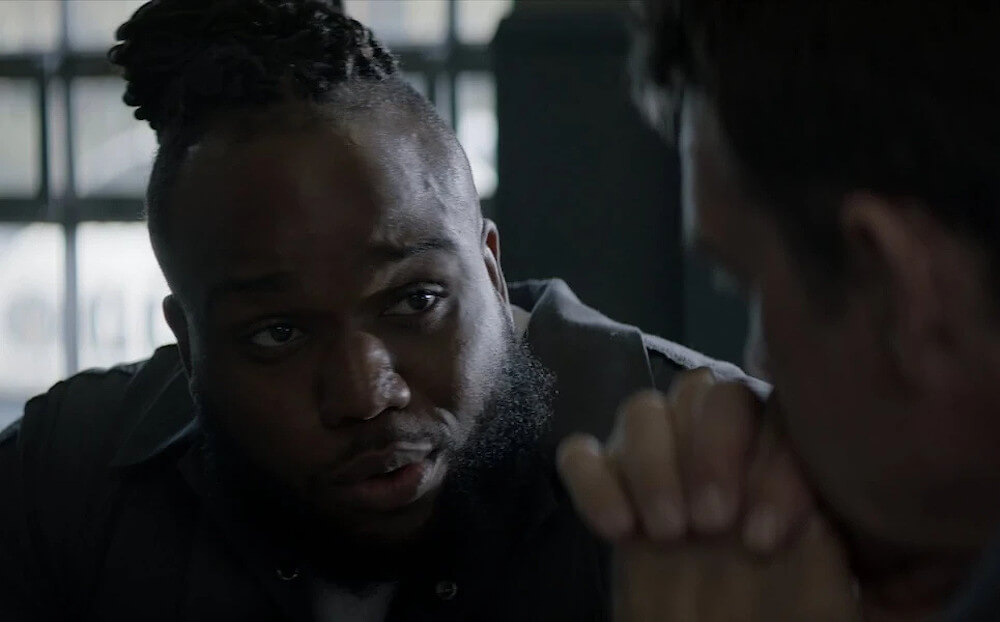 If you're a fan of the series and movies in the Arrowverse, you must be familiar with Seth Whittaker. The actor has made several appearances in three films set in the universe.
In The Flash, he portrayed a security guard of Stagg Industries. He later appeared as a wheelman in Arrow and Reggie Harris in Batwoman.
What is A Picture of Her About? Spoiler Alert!
Kickstarter Hallmark Channel's celebration of spring and the blooming of love, A Picture of Her boasted the chemistry between Hallmark's favorite leading man, Tyler Hynes, and its latest darling, Rhiannon Fish.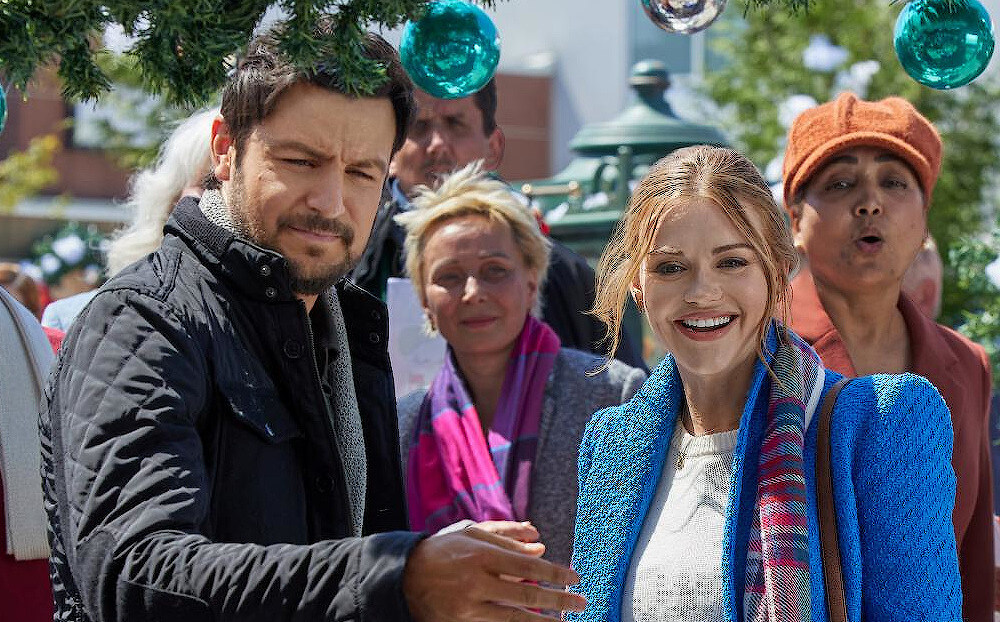 Rhiannon, portraying Beth, was forced to move back to Los Angeles to assist and care for her injured aunt, portrayed by Samantha Ferris. When she was out shopping at a farmers' market, Beth unknowingly drew the attention of an aspiring photographer-turned-paparazzi, Jake, portrayed by Tyler Hynes.
Smitten by Beth's beauty, Jake later took a candid picture of her without her knowing, and thus, without her consent too. As one thing leads to another, the image somehow won him a main prize and became the cover of a local magazine!
While Beth and Jake have begun to get to know each other and develop feelings toward each other, Beth remains bothered by her sudden popularity and is determined to find the person who took her picture, not knowing that it was Jake's doing the whole time.
This movie will focus on Beth and Jake's developing relationship and how the couple deals with the ongoing problem, including when Beth eventually discovers the truth.
Before you start catching up on the drama, watch the official preview of the movie to increase your excitement level even more!