The Hobbit, Richard Armitage: What He is Working On Now?
Follow the career of Richard Armitage.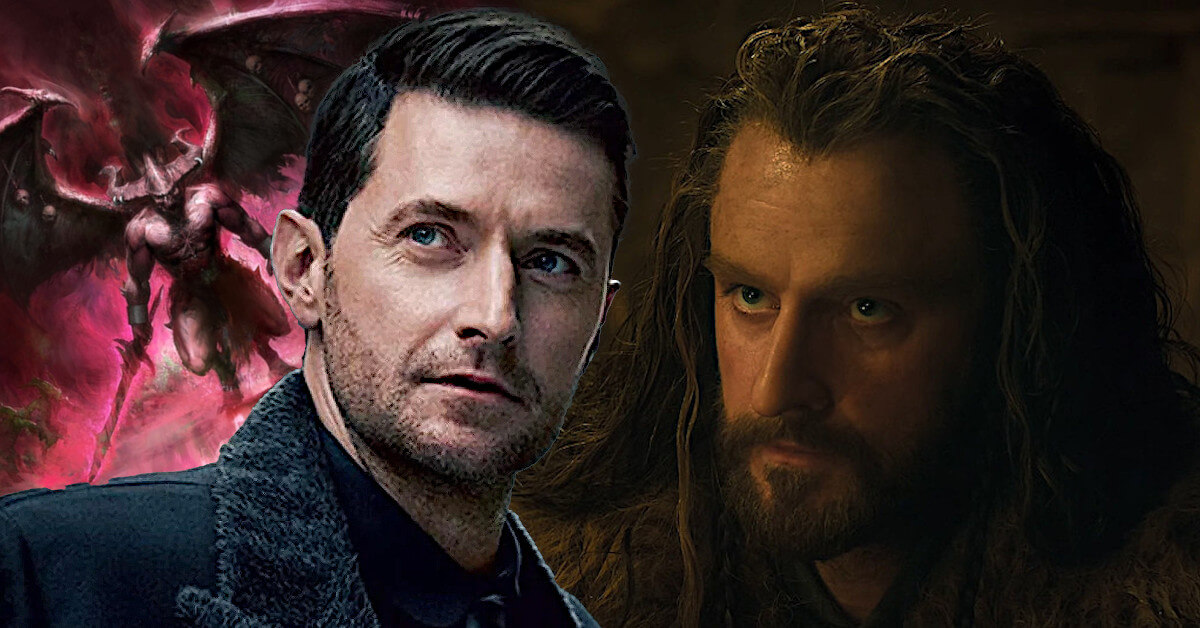 Mostly known for his portrayal of Thorin Oakenshield in The Hobbit franchise, Richard Armitage is one of Britain's most underrated actors. I kid you not.
The actor constantly delivers stunning performances, mainly as the rugged protagonist (Daniel Miller in Berlin Station) or as the hot villain (Francis Dolarhyde in Hannibal). Still, the spotlight has stopped shining on him after The Hobbit hype has died down.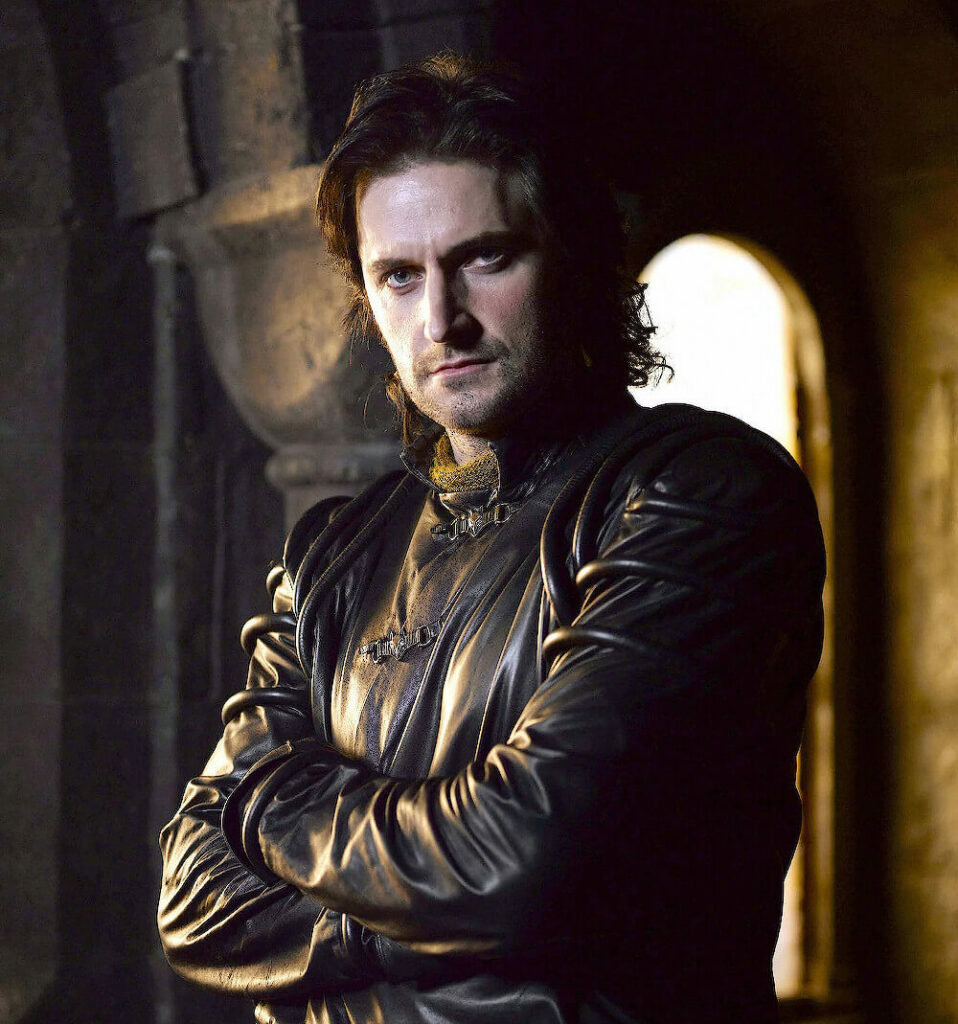 Fun Fact: Do you know that Richard Armitage's initial dream was as a stage actor? After graduating from the London Academy of Music and Dramatic Art, he initially sought theater works.
However, since many productions cast household-name actors, Richard began to venture into movies and TV series to establish his career.
As for acting style, Richard once identified himself as "a concentrating actor" rather than the more common "method actor."
"It's about staying in the scene, staying with my head in the scene and attempting to keep the character with me," he said in a Q&A session for The Hobbit promotional tour.
"I actually stayed with the character for 18 months," Richard added.
The actor also confessed that he keeps diaries of each character he played, especially characters that are "long-running" or "had a future," as if they didn't suffer on-screen deaths. In the diaries, Richard shared that he usually puts in a background to help him understand the characters better.
Richard is famous for his deep and crisp baritone voice, which he had utilized as a voice actor since 2006 and, in later years, as a narrator for some of the most popular audiobooks.
While he still has to regain the same popularity after The Hobbit, Richard Armitage has been busy with several projects throughout the years! More than ten years after his breakout role, read on to discover Richard's current projects!
What Is Richard Armitage Famous For? A Quick Career Recap
Richard Armitage's first big success was as John Thornton in the BBC hit series North & South. The role even got him dubbed the next Mr. Darcy, which is enormous! His success later earned him the part of Guy of Gisborne in Robin Hood.
In 2008, Richard joined the cast ensemble for another BBC hit series, Spooks, portraying the former head of Section D, Lucas North. He joined the series for its seventh season and reprised his role for the next two seasons.
Of course, with how vast the MCU is, it's rather hard to find one actor who isn't a part (or will be a part) of the whole franchise. Yep, even Richard Armitage had his time in the MCU!
The actor briefly appeared as Heinz Kruger in Captain America: The First Avenger, albeit the character met his demise soon after.
Richard Armitage gained worldwide popularity following his portrayal of Thorin Oakenshield in The Hobbit trilogy.
While the series received many criticisms from book fans for not being as accurate as its predecessor, the legendary Lord of the Rings trilogy, the new movie fans definitely didn't mind a ruggedly handsome man to portray the Dwarven king!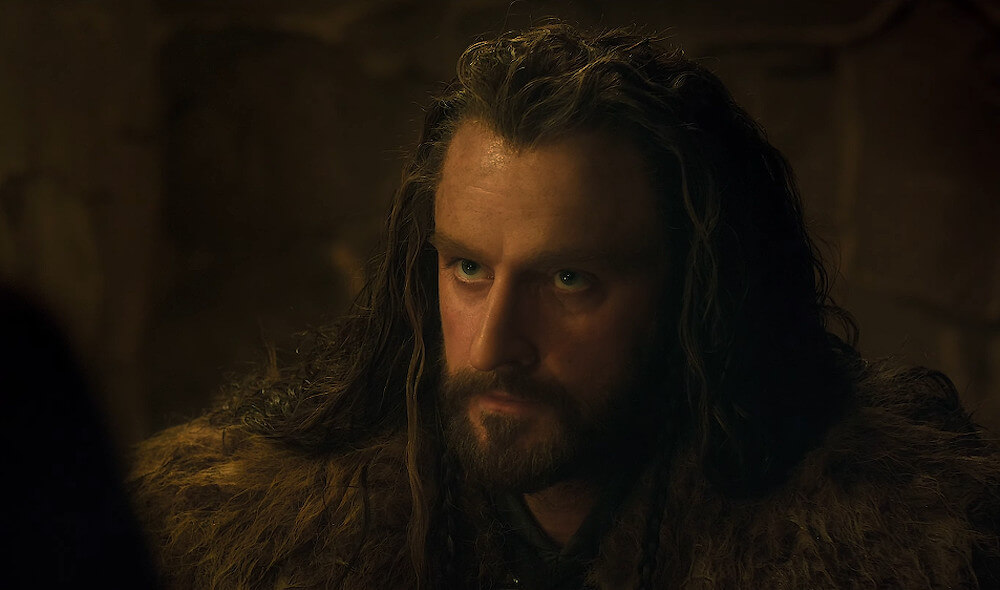 As he established his reputation as a known actor, Richard returned to theater and was cast in The Old Vic's production of The Crucible. His performance earned him a nomination for the prestigious Olivier Award!
Another success for Richard Armitage came after he was cast as Francis Dolarhyde, the notorious Red Dragon, in the adaptation of Hannibal, alongside Mads Mikkelsen and Hugh Dancy. Despite only appearing in the series' last six episodes (we seriously need a revival for the show), Richard received high praise from critics for capturing Francis' "terrifying" nature.
In 2018, Richard was cast in a supporting role in the heist comedy Ocean's 8, portraying the role of Claude Becker, an art dealer and the ex-boyfriend of Sandra Bullock's Debbie Ocean, who also got her into prison!
Yep, dumb ways to die, indeed.
Besides his acting career, Richard Armitage is famous for his voice acting and narrating works. He voiced the character of Trevor Belmont in Netflix's animated series adaptation of Castlevania.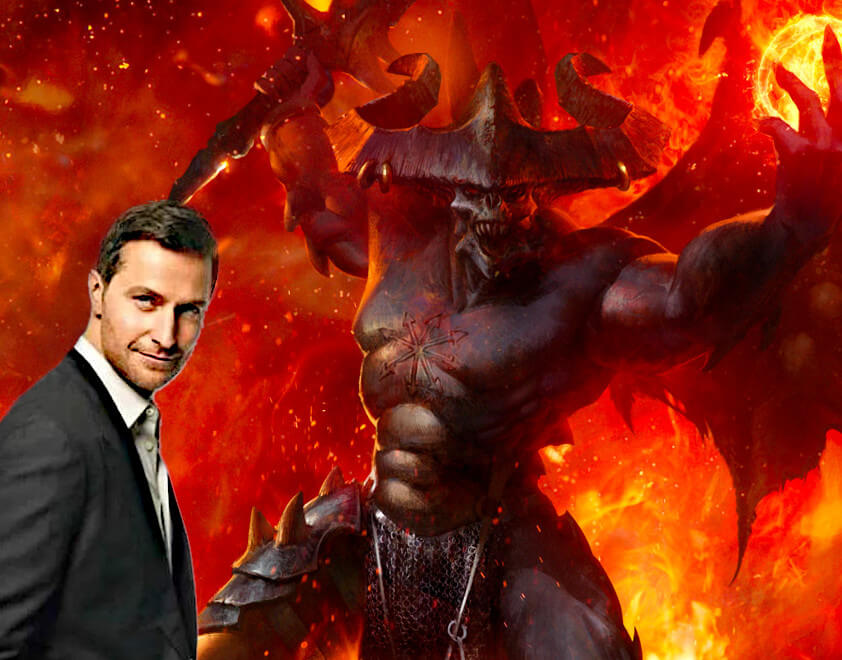 He also lent his voice to the character of Daemon Prince Be'lakor in the video game Total War: Warhammer III.
Moreover, Richard Armitage is one of Audible's best-selling narrators, narrating many popular audiobooks, such as Hamlet, Tattooist of Auschwitz, Meditation, Romeo and Juliet, and many others. He also recently released his own audiobook, Geneva!
While we have refreshed our memories of Richard Armitage's previous works, it's time to get into his current and upcoming projects. Read on!
Richard Armitage's Current Projects: The Complete Cheat Sheet
Following the release of his writing debut, Richard Armitage is currently busy signing tours in several cities. However, it doesn't stop him from working on several projects!
According to IMDB, the English actor is set to star in four upcoming projects. Two are in production, one is already in post-production, and one is about to be released!
Obsession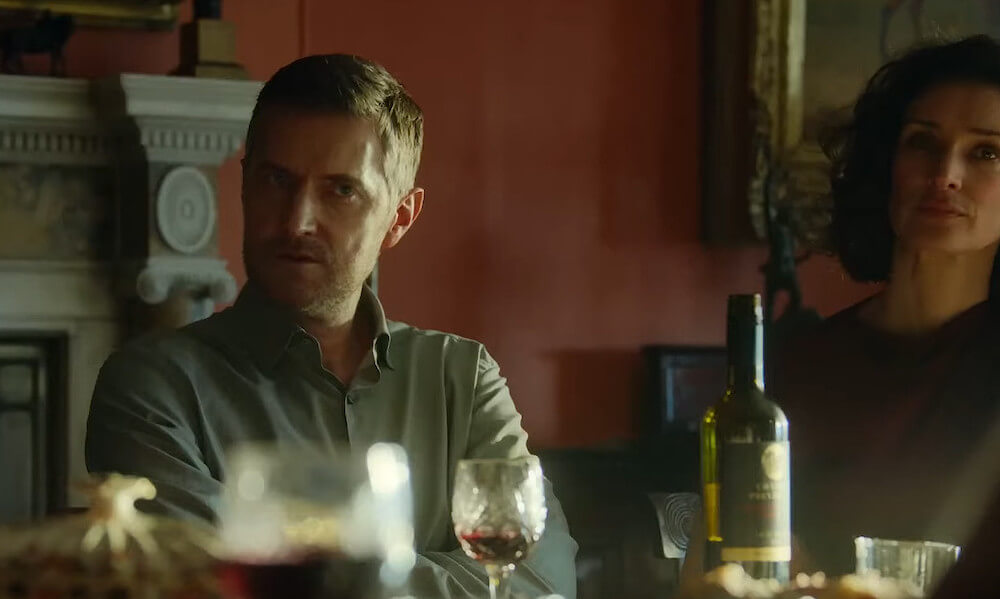 365 Days but make it English. Yep, Netflix is on with another erotic thriller series, now starring Richard Armitage. Based on the erotic novel Damage, the series revolves around an affair between a surgeon, portrayed by Richard, and his son's fiancé, portrayed by Charlie Murphy.
Man, seriously?
Richard, who has long expressed interest in playing a male lead in the romance genre, shared a steamy still cut of the upcoming series in November and teased fans about whatever is coming.
He later shared an official teaser of the series, set to be released on April 13!
The Boy in the Woods
In another leading role and movie adaptation, Richard Armitage stars in the historical drama The Boy in the Woods. The film retold a "true-life survival story" of Max, a Jewish boy hiding from the Nazis in World War II Eastern Europe.
During his attempt to hide, Max was taken in by a humble farmer Jasko (cue in Richard Armitage!). Unfortunately, Jasko was being threatened by the police, and for the sake of his family's life, he was forced to abandon Max.
The filming process for the movie took place in Canada and is currently in the post-production stage, although the release date is still unknown.
Castlevania: Nocturne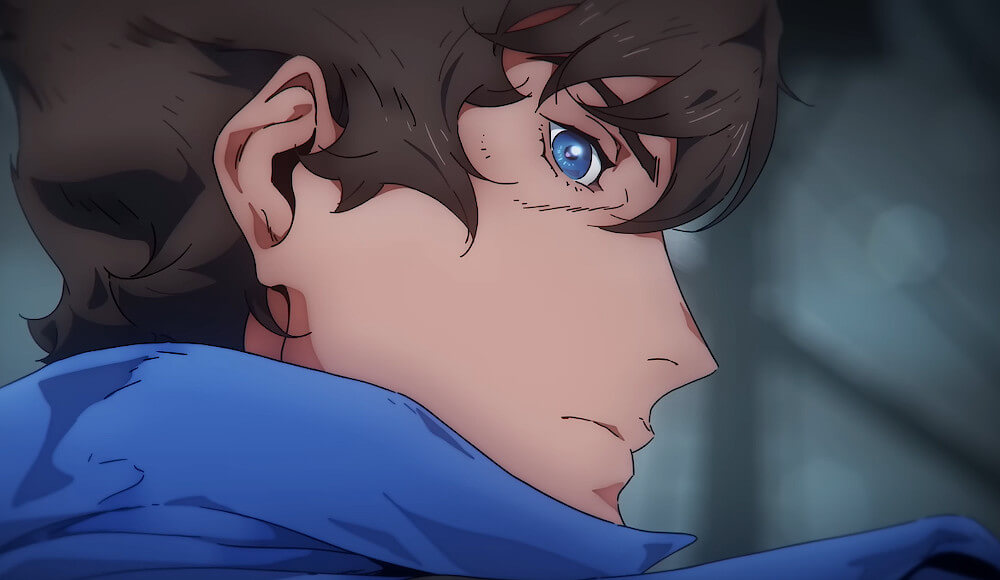 Two years after the series concluded in 2021, Netflix announced a spin-off of Castlevania, which focuses on the journey of Richter Belmont, a descendant of Trevor Belmont.
It's unknown whether Richard Armitage's Trevor Belmont will play a significant role in the spin-off series, but it seems like we will at least get one episode of Richard reprising his role as the vampire hunter!
Fool Me Once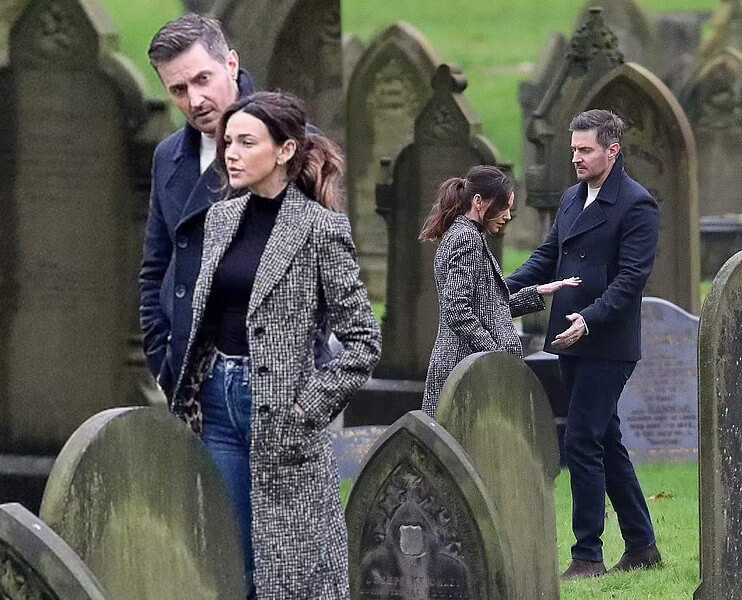 This upcoming Netflix series is another thriller project in Richard Armitage's portfolio! The series revolves around Michelle Keegan's Maya Stern, who tries to move on following the murder of her husband, Richard's Joe. However, after several twists and turns, Maya discovers that her husband (or is he not?) is still alive! 
Fool Me Once is adapted from a novel with the same title and is the third project of Richard that is adapted from Harlan Coben's works! Previously, Richard also starred in two other Netflix adaptations of Harlan's novel: Stay Close and The Stranger.