Who is Tyler Hynes Girlfriend? Is He Married?
Tyler Hynes said that he used to have a girlfriend but didn't disclose her identity.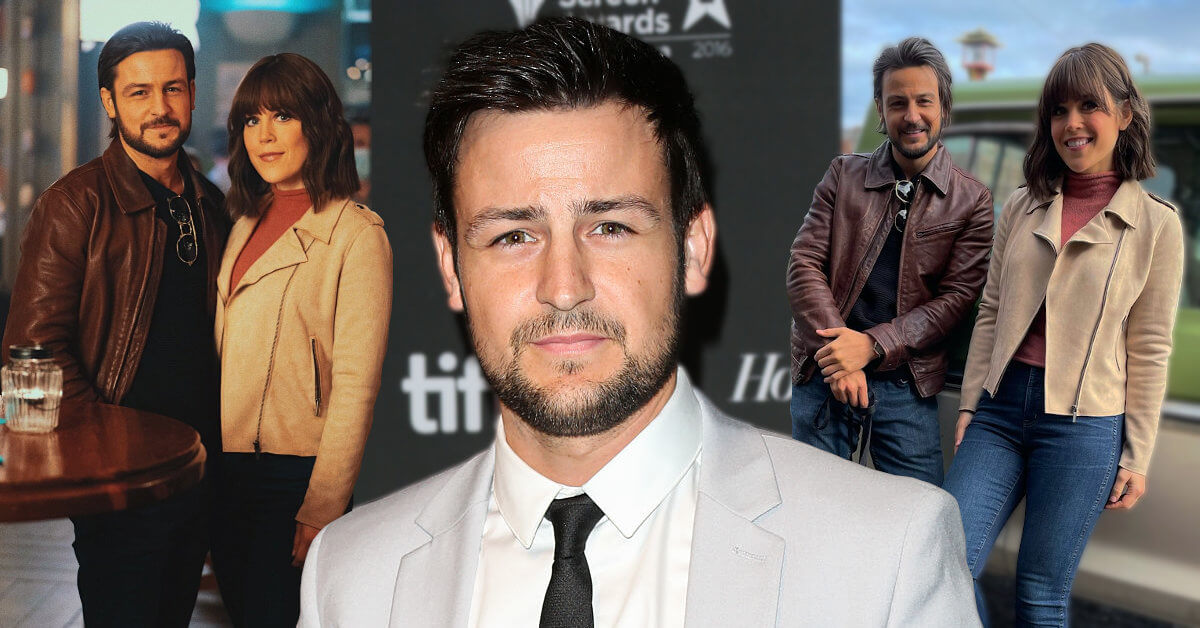 If you guys are into a sharp-looking guy with dark hair, then Tyler Hynes is your guy. This Canadian actor usually comes up with a thick beard and long hair, making him even more irresistible. Other than being an actor, he's also a director, producer, editor, and writer.
Since his name became bigger in Hallmark movies, his fans cannot help but wonder whether he is already married, dating, or single.
Unfortunately, not all celebrities like to expose their personal lives, and Tyler is one of those celebrities.
His "Secret" Girlfriend Got Leaked: Tyler Hynes Deleted Racquel Natasha's Photo from His Instagram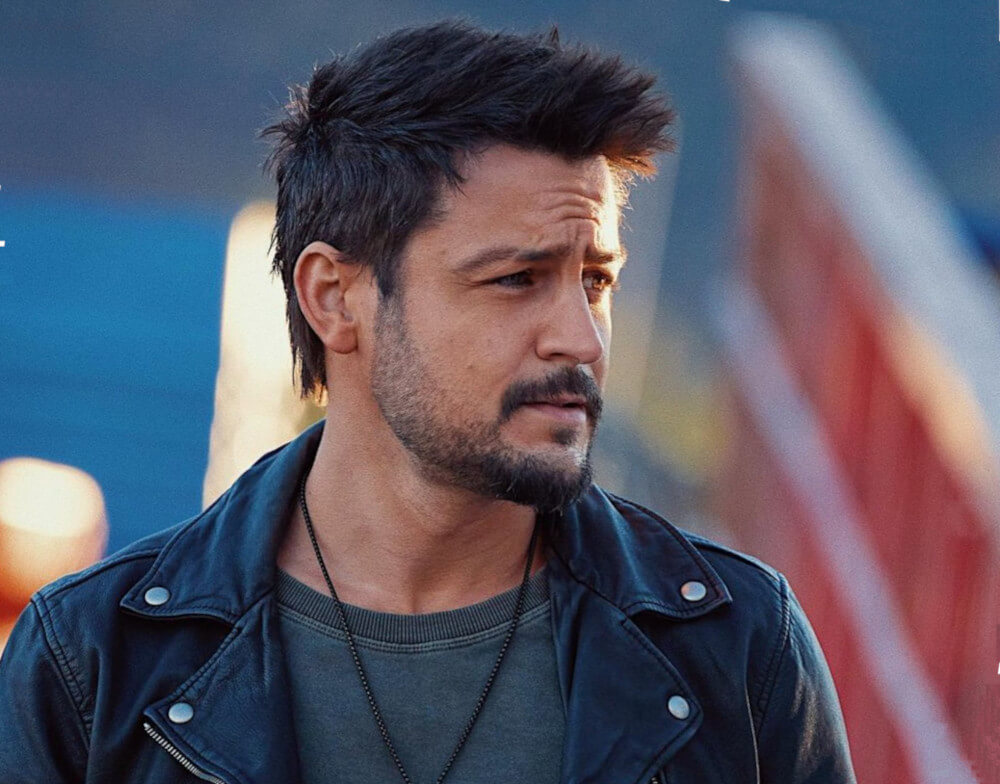 When talking about a relationship, Tyler isn't a big fan of revealing too much information. Even when he was in an interview, he said that he used to have a girlfriend but didn't disclose her identity – not even her name!
However, Tyler Hynes opened up that his girlfriend even had his Twitter password. Therefore, she could open his account whenever she likes. And Tyler didn't seem to mind with that.
"Oh yeah, my girlfriend opened up my Twitter the other day. She told me I had so many followers on this Twitter account." Told Tyler.
He admitted that he wasn't an avid social media user. But, he tried to use Instagram recently and opened his Twitter more to catch up with his fans.
Well, that's a good thing because at least we can see a little glimpse of his life through his Instagram! But, the glimpses of his personal life are rarely showed on his social media, so we can't expect too much.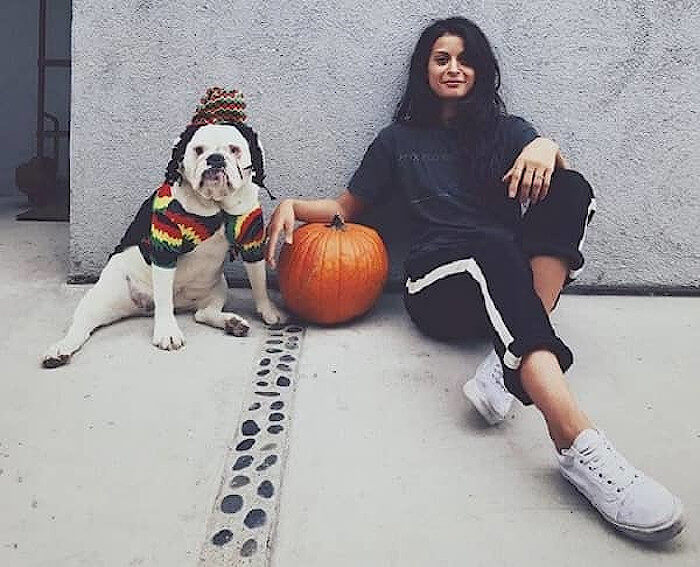 Tyler and his girlfriend were reported to date in 2018, and they are still going strong until now. A strange thing happened, though. In 2017, Tyler deleted his girlfriend's photo on his Instagram.
The photo was of his girlfriend sitting with her dog. And Tyler wrote a caption, "missing my girls."
There's still footage on her picture on the internet. She looked adorable in navy blue T-shirts and a sporty look. So many people are wondering the reason for him deleting that photo.
Fans speculated it was due to their breakup, but they were still together even long after that. So does that mean that Tyler doesn't want to expose his girlfriend's identity?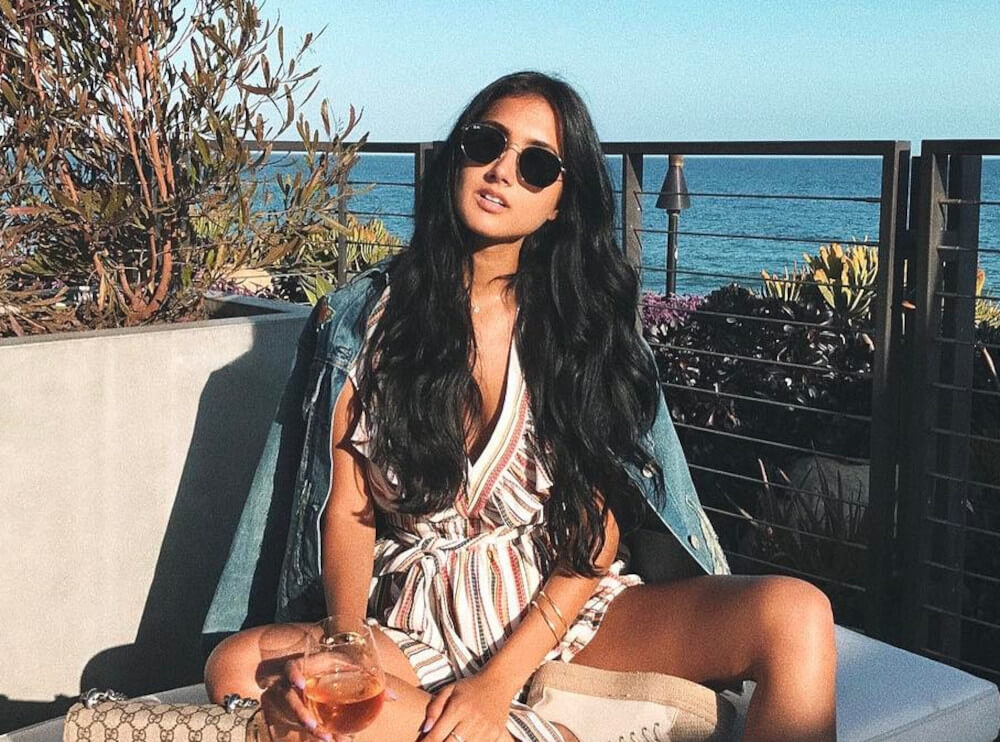 The name's already leaked before he deleted the photo, and his girlfriend's name is Racquel Natasha. She works as a commercial model. Unfortunately, that is the only information we can know about Tyler's girlfriend.
Tyler and Racquel seemed to live a very quiet and peaceful life. We hardly hear any rumor about them in the media, not even the pictures that paparazzi catch of them. They are completely under the radar.
However, the questions about whether or not they are already married started to buzz everywhere. Unfortunately, we cannot conclude anything about that yet, since neither Racquel nor Tyler mentioned anything about them moving into a more serious phase.
So, if he doesn't post much about his personal life, what is Tyler's social media for?
According to Tyler's statement in his interview, he still maintains his account for professional matters only. To catch up with his fans, talk to them, and uploading some progress in his movies and new projects.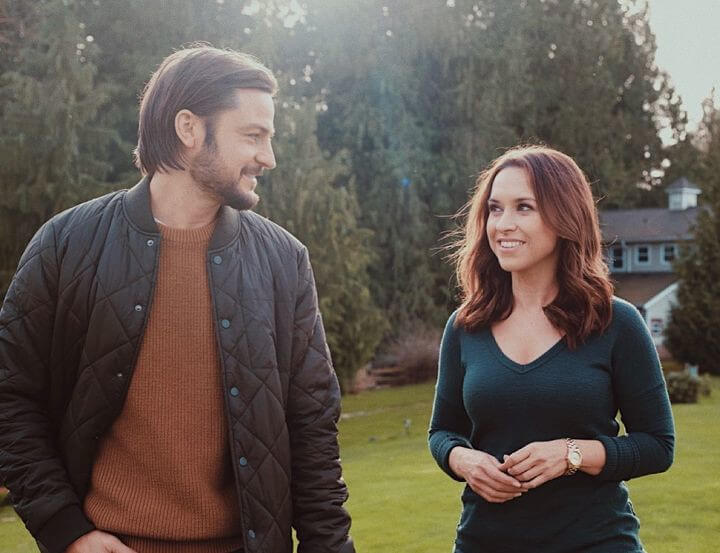 Some of his moments that he shared on his Instagram are his mom's photo with his dog and some of his moments with his co-stars. He also frequently uploaded Instagram Story about his everyday life. Some of them we still can see on his Highlights. It seems like our guy started to like being active on social media!
Apart from that, Tyler never clarified if he's still together with Racquel. But, he never publicly stated that they broke up either.
Fans Got Too Excited for Tyler Hynes and Erin Krakow's Show
If we started with a secret girlfriend that wasn't clear whether or not Tyler was still dating, now we have a rumor of Tyler with his costar.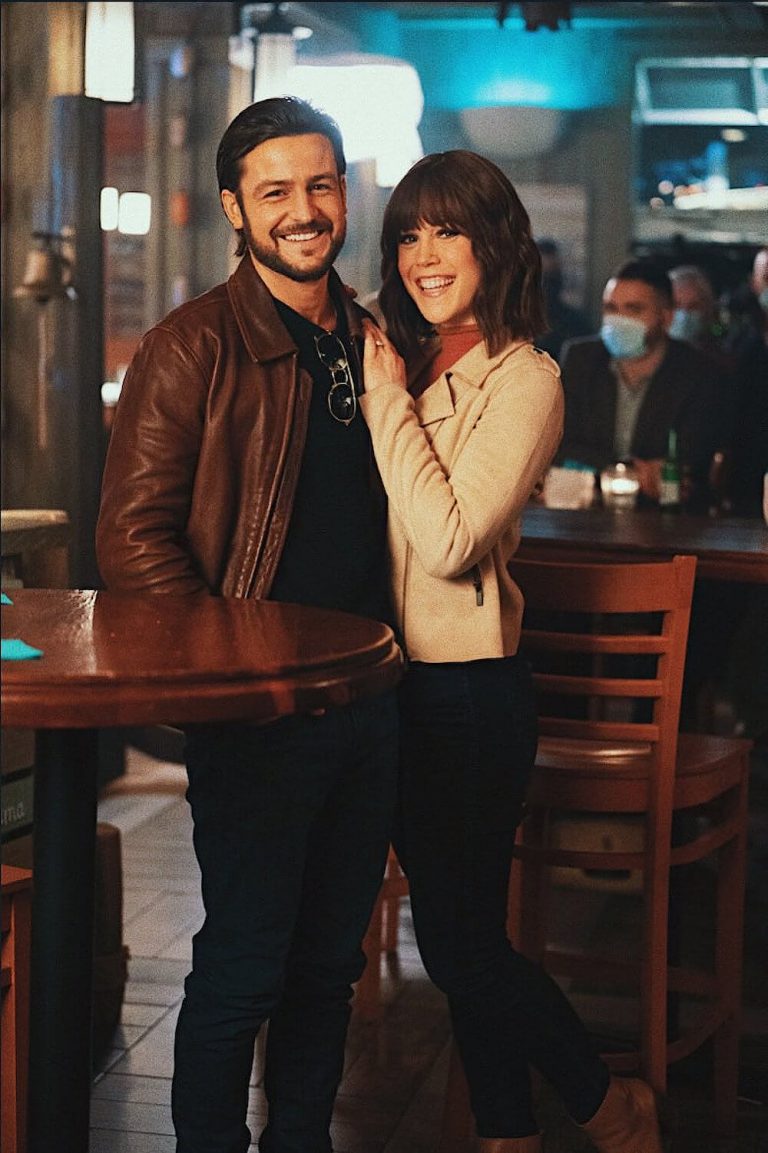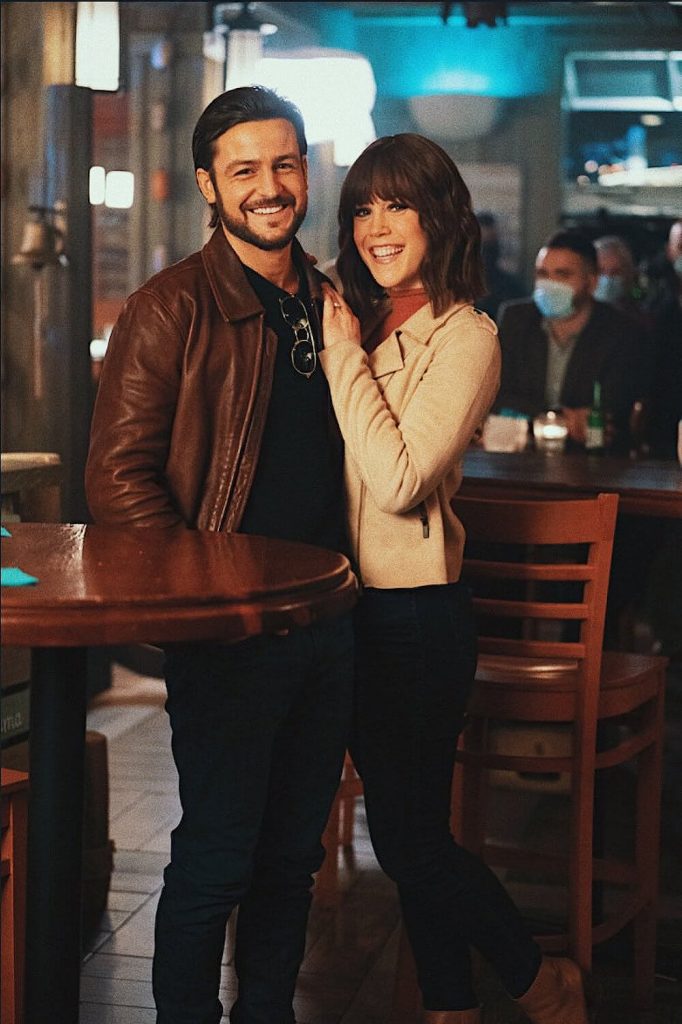 Hallmark's It Was Always You (2021) has been receiving rave reviews from fans.
In the film, Tyler starred as David, who's then romantically involved with Elizabeth, played by Erin Krakow. Not long after the show played, Erin Krakow and Tyler seemed to spend time together a lot. We can even see from some pictures that Tyler uploaded himself.
Their attempt to be professional on the show resulted in people speculating they are a real couple off-screen. With the lack of Tyler exposing his girlfriend and the amount of Tyler spent time with Erin instead, this rumor made sense!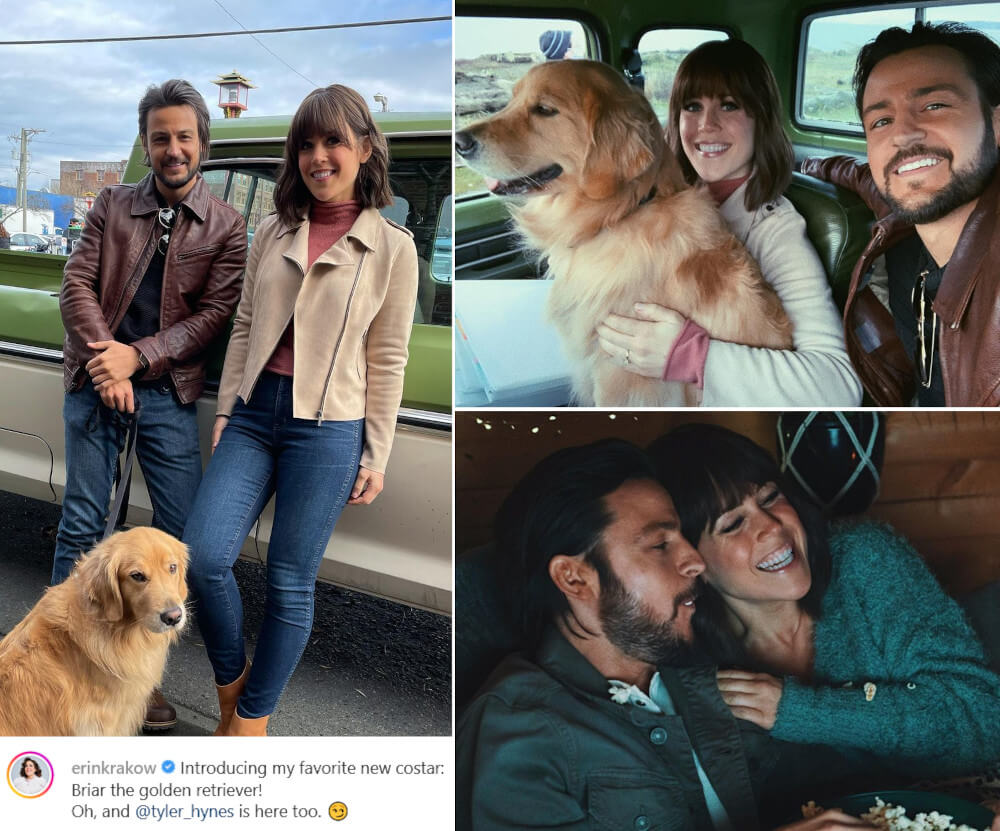 Erin Krakow described her experience working with Tyler, as she mentioned that their chemistry was formed since the first time they met.
Unfortunately, just like Tyler, Erin is also pretty secretive about her dating life. Despite being posted a lot on Tyler's Instagram, Erin and Tyler never really declared an item.
Tyler Hynes Posted Many Photos with Erin Krakow
One of Tyler's photos on Instagram that he uploaded on December 8th last year was him and Erin walking together. The picture was taken from the back. Though they weren't holding hands, Tyler looked to Erin like she is the love of his life.
The two wore a casual fall outfit: Tyler with a brown leather jacket with jeans and boots, while Erin wore jeans and a cream sweater.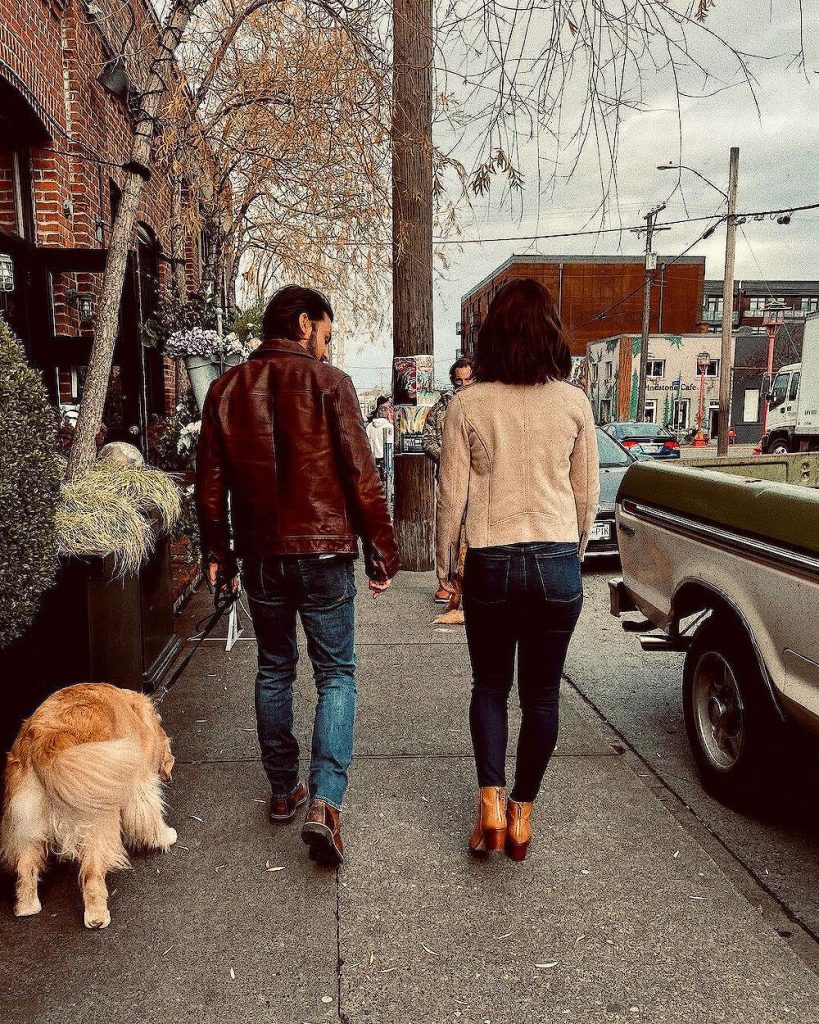 Unlike other Tyler's posts about his work, Tyler didn't write too long captions that promote the series in this post. Instead, he only wrote a dog emoji, smiley emoji, AND white hearts.
So, was this picture taken to promote It Was Always You, or did the two just intimately spend time together as a real couple?
There isn't any clarification about this rumor yet, so it is not safe to say that they dated.
Erin Krakow was also reportedly in many sources that she's "entirely single" and "not seeing anyone" this 2023.
Well, we can only wait for these two super secretive celebrities to reveal the truth! We shipped them hard, though, and hope they are dating in real life!