Get to Know Freddy Carter's Wife! An Inside Look at the Love Life of Shadow and Bone's Star
Here's everything we know about Freddy Carter's wife!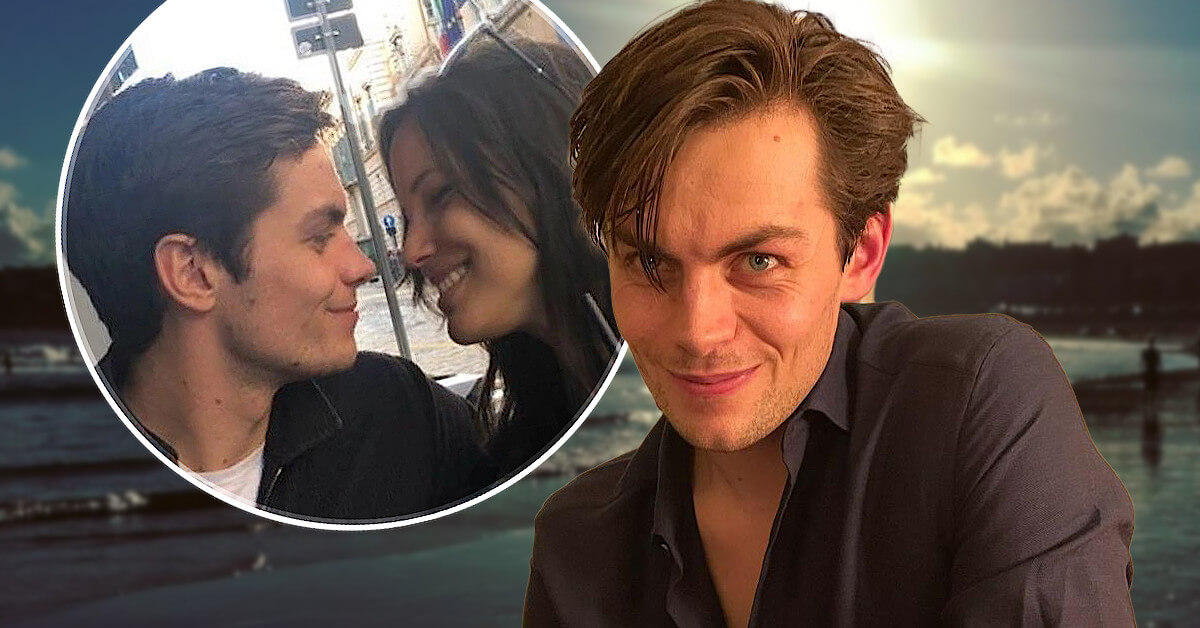 The Netflix adaptation of Shadow and Bone launched many new stars to stardom, including Freddy Carter!
While he made his acting debut with the Rose Theatre Kingston production of The Wars of the Roses, it wasn't until Freddy Carter landed the role of Kaz Brekker in Shadow and Bone that he became one of Hollywood's up-and-coming actors.
With him being an overnight sensation, the public seems increasingly interested in Freddy Carter's personal life, including his romantic relationship. Well, this news may break many hearts out there, but we have to announce that the actor is off the market!
When Did Freddy Carter Marry his Wife, Caroline Ford?
In 2017, Freddy Carter scored his first leading role in the Netflix drama Free Rein, where he met his now-wife, Caroline Ford. They confirmed their relationship later that year and have been going strong and more in love ever since!
While Freddy never publicly discusses his relationship with Caroline, he doesn't mind sharing several snaps of their outings and vacations. He also never misses wishing Caroline a birthday every year and affectionately refers to her as "my darling."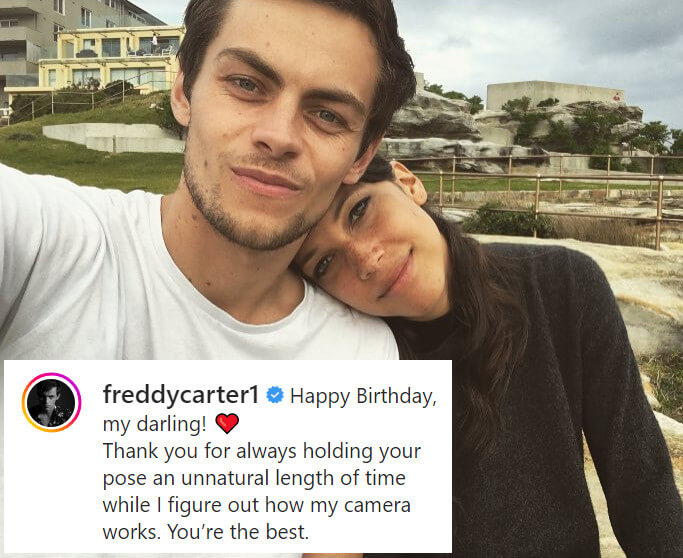 In December 2022, rumors began circulating that Freddy Carter had married Caroline in a private ceremony. This rumor started after fans noticed Caroline posted a reel showing a wedding cake. Fans also spotted a diamond ring on her wedding ring!
Furthermore, a picture of Freddy wearing a formal suit at what looks like a church or wedding venue also spread on social media, fueling the wedding rumors even more. However, until this day, the couple prefers to keep their silence on the rumors.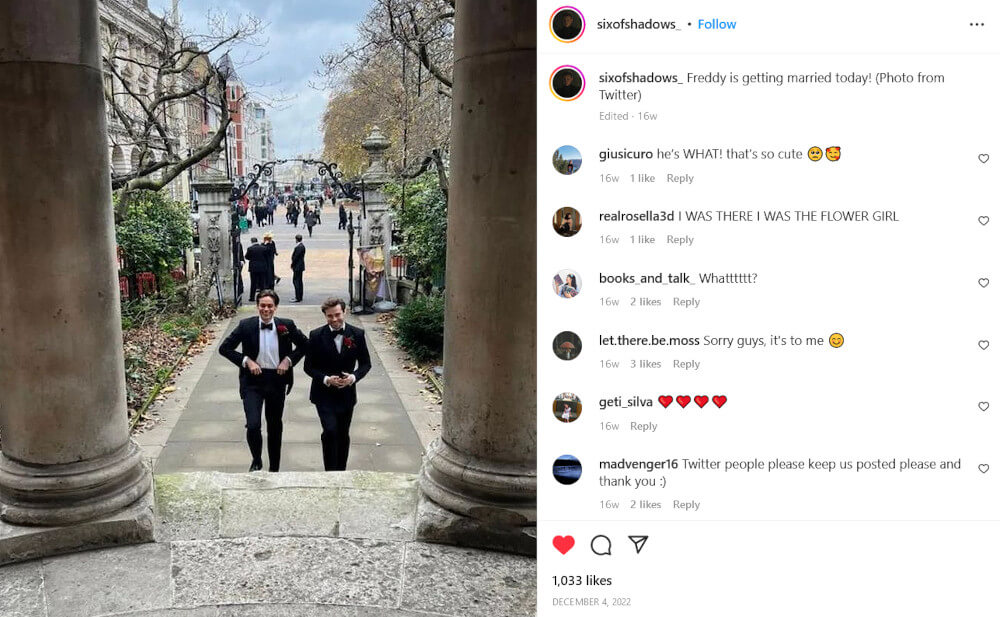 Perhaps, keeping the wedding bliss between them for a bit more?
Inside Freddy Carter's Relationship with On-Screen Girlfriend Amita Suman
The cast ensemble of Shadow and Bone doesn't only deliver excellent acting in all two seasons of the series, but they also form an adorable bond that makes fans can't help but adore it!
Besides the main i-hate-you-but-love-you couple Alina Starkov and General Kirigan, fans also keep an eye on the side love story in the series, Kaz Brekker, and Inej Ghafa!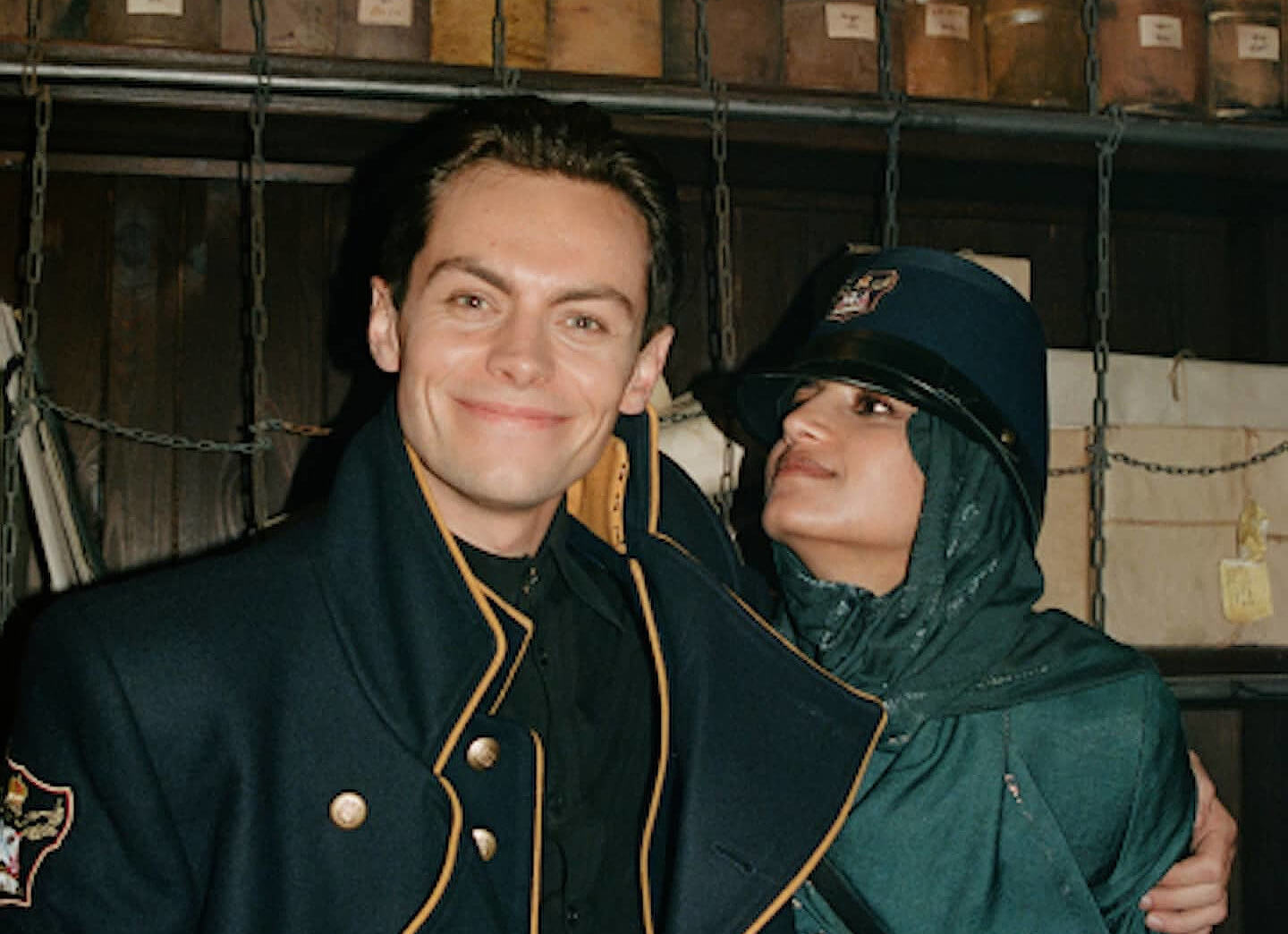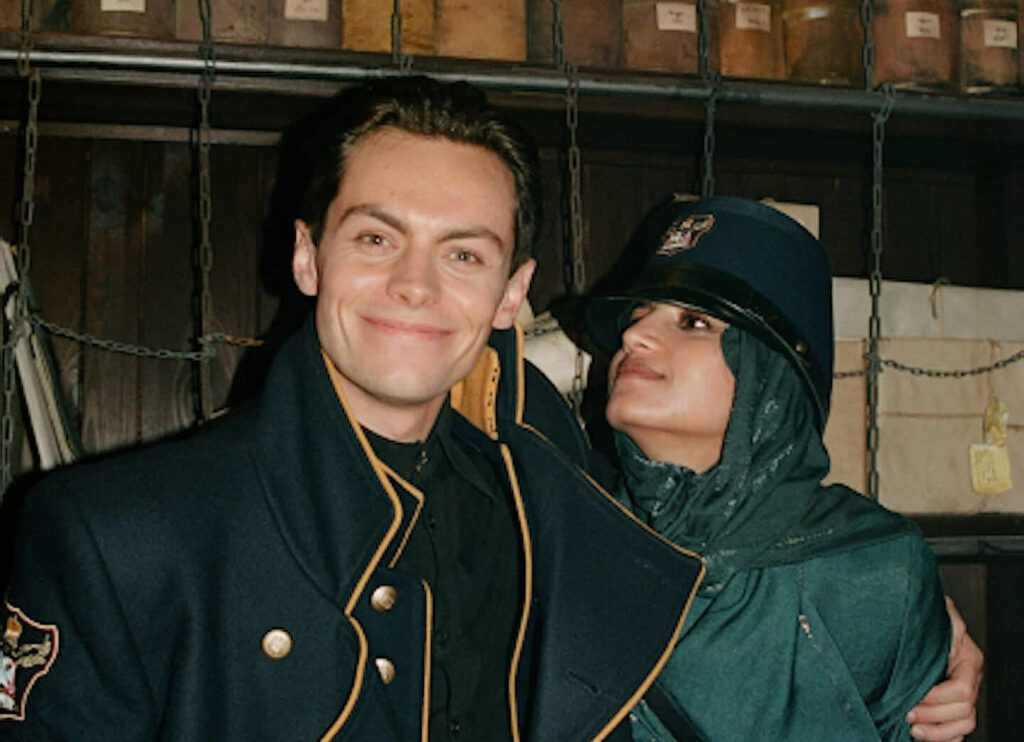 Portrayed by Freddy Carter and Amita Suman, respectively, the on-screen couple has stolen the audience's heart since the very first scene of them showing unresolved romantic tension.
However, if you wish for a smooth-sailing romance between the two, you're in for a lot of disappointment.
In an interview with Pop Sugar, Amita described Kaz and Inej's relationship as "complicated as hell."
At the same time, Freddy claimed that the pair's inability to express what "they feel for each other" made their relationship not progress to a more serious stage.
However, fans can rest assured that at least they have Freddy's mutual interest in seeing Kaz and Inej relationship progress for the better!
"I'm such a fan of Kaz and Inej," Freddy said in an interview with Newsweek. "I'm obviously desperate for him to go through this big change whereby he can suddenly tell Inej exactly how he feels," he continued.
While Kaz and Inej didn't end up together in the books, this is probably one of the slight changes that fans would happily tolerate for the series!