Who is Luke Evans Boyfriend in 2023? Is He Dating Anyone?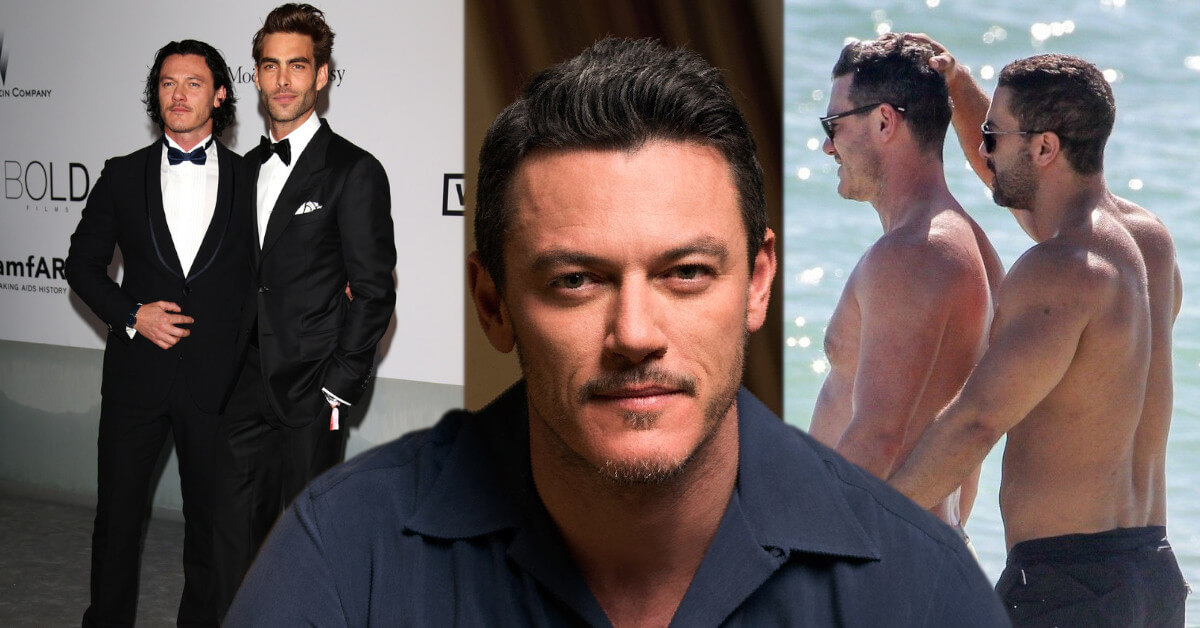 A hot, talented man with a sexy British accent? Of course, we cannot ignore that! And, of course, most of you know Luke Evans from Clash of Titans and Fast & Furious 6.
To only mention two of his movies were such a disrespectful act for him: I mean, Dracula Untold, The Hobbit film series, and Beauty and the Beast? Say no more, and Luke is more than just a pretty face!
Who is Luke Evans Partner?
The famous actor Luke Evans has revealed that he was gay in September 2002. Currently, he is single after splitting with boyfriend Rafa Olarra. The man has no children, but he told journalists once that he dreamed of becoming a dad.
Keep scrolling to know more, and I guarantee you will miss many things if you don't!
Luke Evans Once Thought to Start a Family with Rafael Olarra
Luke's latest relationship was with Rafael Olarra. Yes, you heard me right—that handsome art director from Faena. Unfortunately, the two were no longer together, but their relationship was worth knowing more about.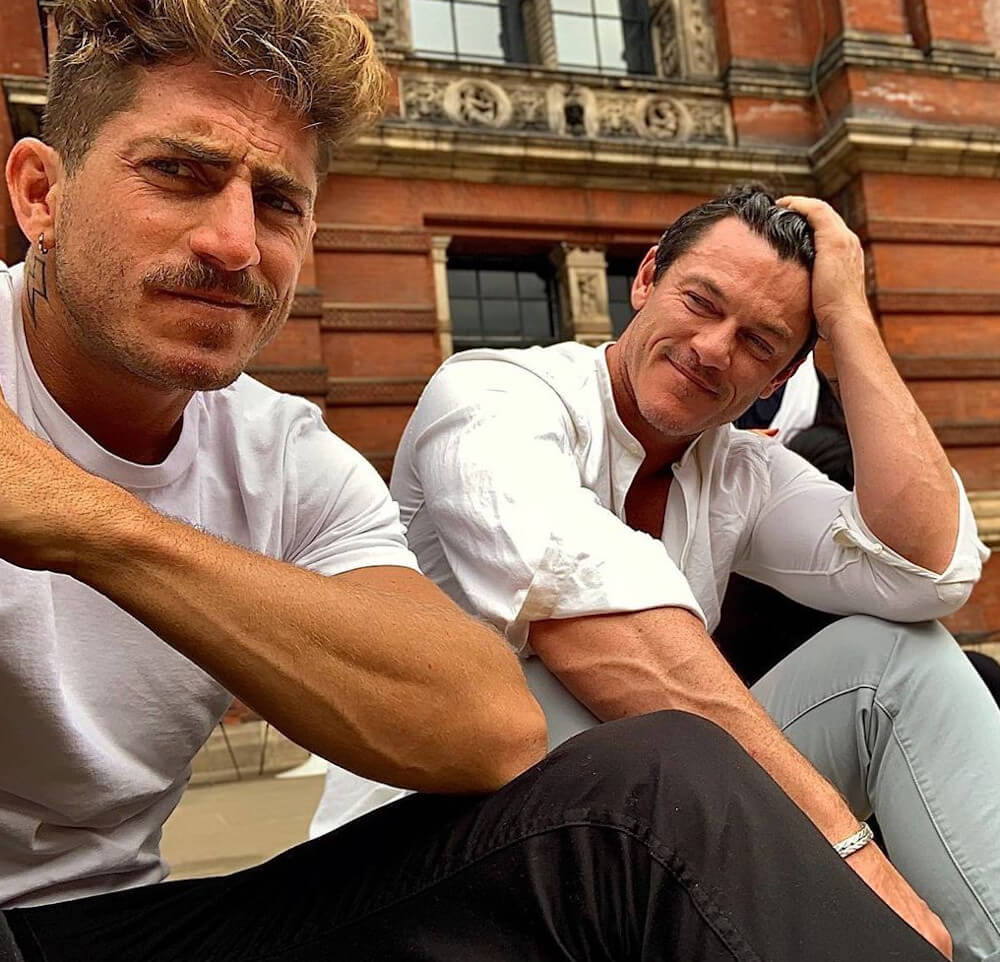 Rafael was born in Argentina and studied in Madrid before he moved to the States. It wasn't clear how Rafael and Luke met for the first time, though. Still, the couple shared lots of pictures on their social media (they were also the paparazzi's favorite couple).
Rafael first appeared in Luke's Instagram stories in October 2019. Since then, the two kept showing the world their sweet moments,
We, fortunately, got to see Rafael and Luke's pictures on a boat, both of them were smiling and shirtless.
The couple also spent time together during quarantine times in Florida. In Rafael's Instagram, we got to see this lovely couple doing mundane activities, yet they made it look super fun!
Rafael and Luke went to one red carpet event, at the European premiere for the movie Frozen 2, back in November 2019. Not only that, the two were reported to spend some time together traveling to England and Spain over the summer.
Luke once opened up about his desire to start a family with Rafael. So their relationship looks pretty serious already, right?!
"I thought about it many times, and as I get older, I think maybe I should get on and do it, I don't want to be an old dad, but I would like to be a dad," told the Clash of Titans actor in one of his interviews.
They were everyone's favorite, and everybody wished them to stay together as long as possible. But, it was only wishful thinking; their breakup news hit way faster than everyone expected. First, the couple was reported parting ways, still appearing in the same year of their romance news.
Luke confirmed to The Times that they had already parted ways. And not long after that, we can see they both deleted each other's pictures on their accounts. It's a sad part of the breakup: seeing all the lovely moments and photos just got deleted while we wished it would still be up there.
Luke and Rafael even unfollowed each other on Instagram. How sad was that?! Although we cannot know the reason for their split, we can partly conclude that the two didn't end in a good term: because if they did, why would they unfollow each other's Instagram account? But, who knows?
Both of them remained single after the split. Maybe they still couldn't get over the breakup, or perhaps the two wanted to enjoy their single life as much as they could.
On Showing How Much Victor Turpin Loves Luke Evans
Unlike the time when he was with Rafael, Luke's relationship with Victor turned out somewhat differently. Luke was all about posting his sweet moments with Rafael but went a bit low-key with Victor Turpin. That doesn't mean the paparazzi didn't do their jobs, though.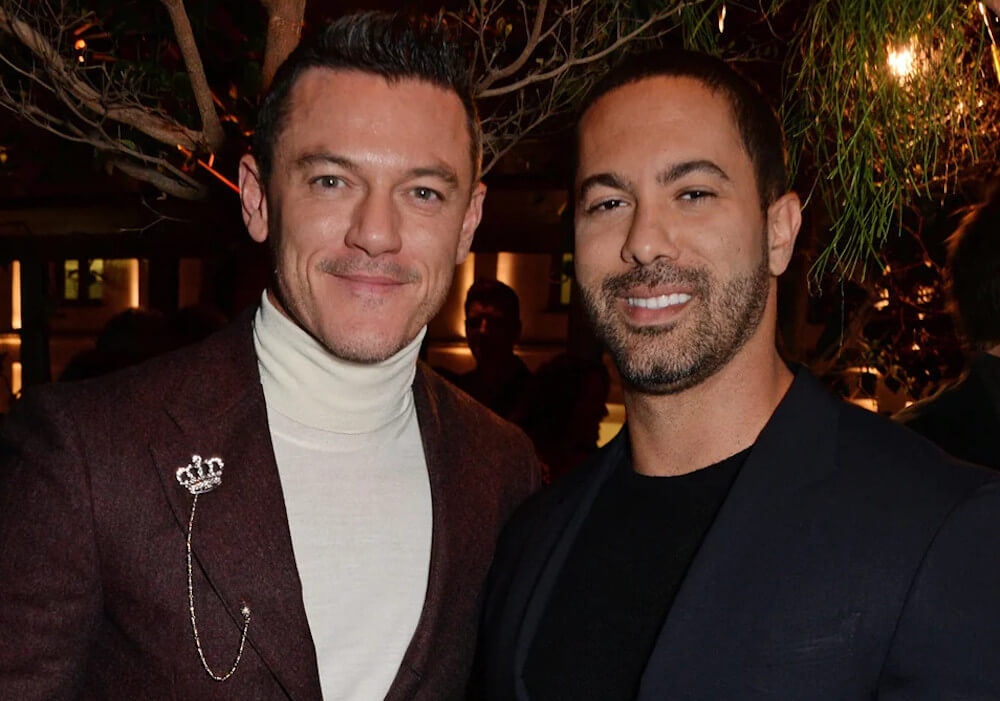 Victor Turpin is a Colombian-born actor and best known for his role in Murder Mystery and Ma. The two started dating around May 2018.
People cannot get over how lovely this couple was! Victor once posted about how he missed Luke and how every day he's got to spend with Luke feels like valentine's day.
"So in love! Every day is Valentine's day. So in love! I already forgot what is not to be with you!" Awe, don't we love them?!
Not only that, Victor and Luke were caught several times enjoying a vacation together: playing on the beach to attend London Fashion Week? This couple was unstoppable!
Lots of people's favorite pictures of them might be from their vacation in Mexico last 2018. The two enjoyed the sea together, and they both went topless (of course, they were at the beach!).
Luke then posted those pictures on his Instagram, with the caption that goes, "Feeling very grateful for them, and I've spent time with them in such a beautiful place as this. #happiness #friendship #love."
Unfortunately, this sweet relationship also didn't last long either. In mid-2019, Victor and Luke called it quits, and neither of them disclosed the reason. However, they were still friends this time since the two still followed each other on Instagram. That's a good sign!
Jon Kortajarena and Luke Evans
It is normal for some celebrities to have an on-and-off relationship; Luke Evans was no different. But, unfortunately, he had that kind of relationship with a prominent Spanish model, Jon Kortajerana.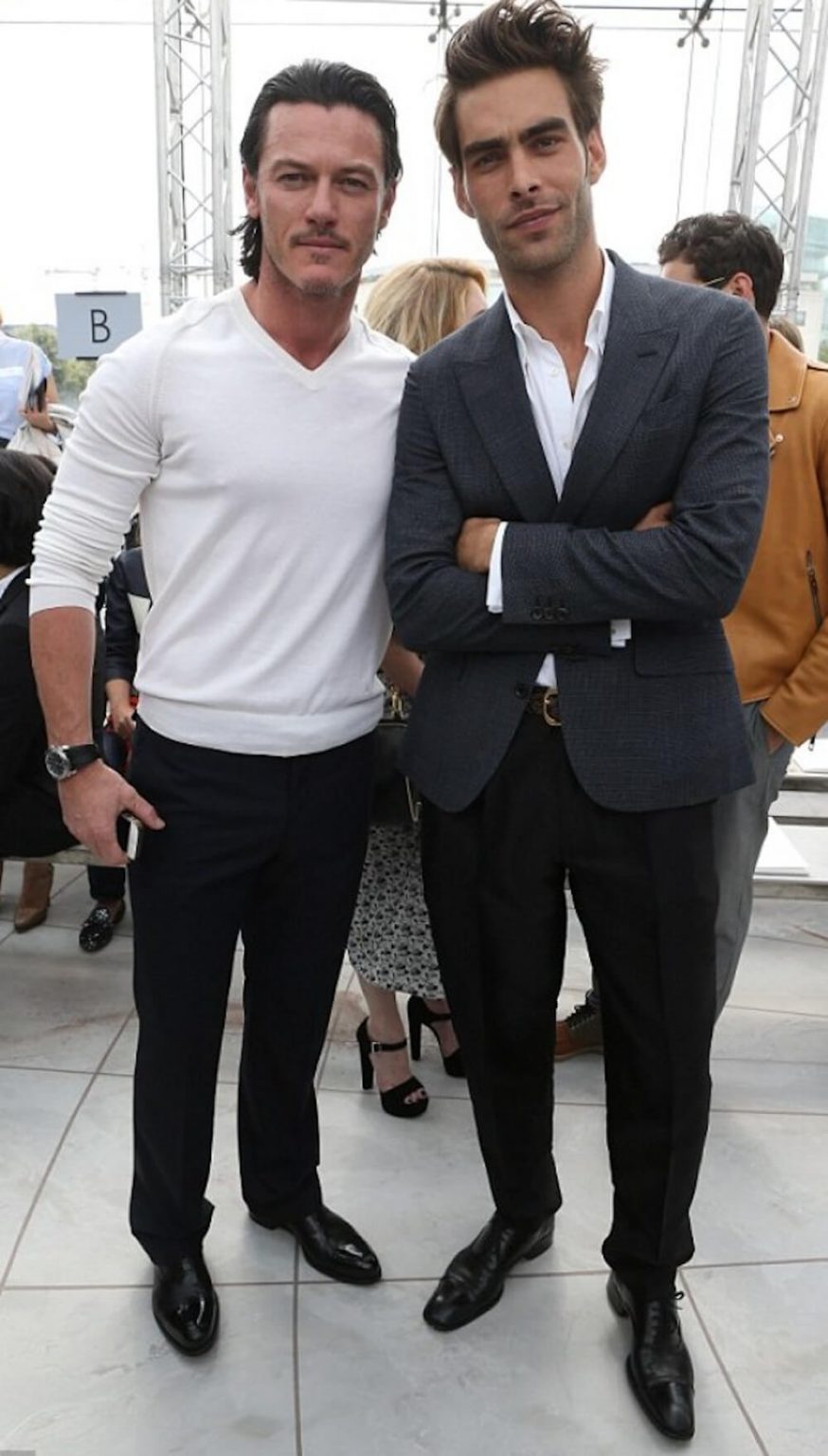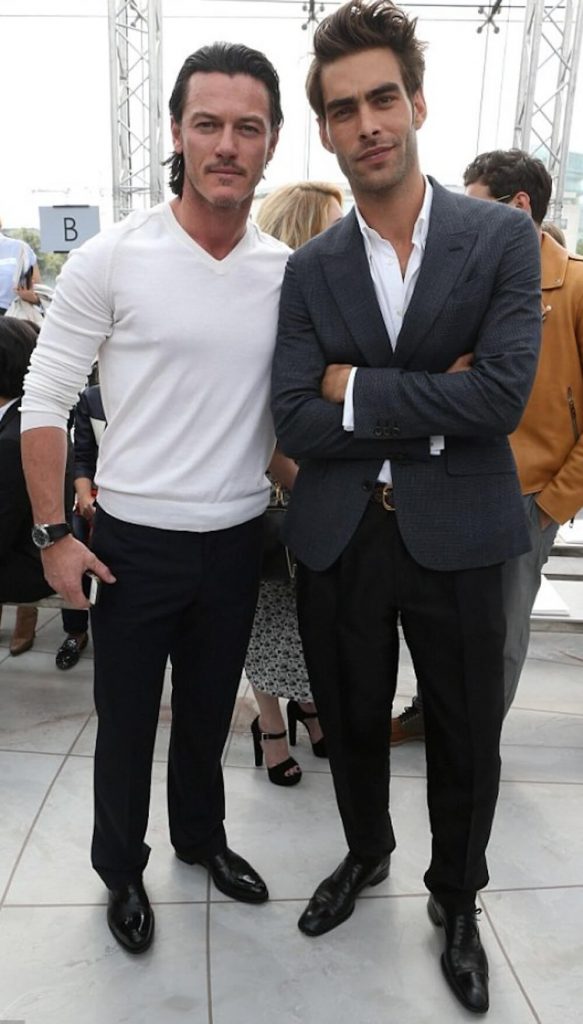 They were dating back in 2014 but decided to split not long after. However, in spring 2017, the two were reported to rekindle their relationship.
The news started with Jon's Instagram post, which got deleted quickly. We don't know why, but the news was already spread even before Jon erased the post.
According to some reliable sources, Jon uploaded their photos having a trip to Budapest. Luke was seen filming and enjoying the view.
Luke then implicitly confirmed the getting-back-with-old-ex news by expressing his feeling of missing someone on his birthday: which was the "mystery guy." Though the name wasn't revealed, the timing was just perfect: it was no other than his ex, Jon Kortajarena.
"What an amazing bunch of people. Thank you for an amazing birthday. Just missing one special someone, you know who you are" Yes, Jon, you know who you are.
But, just like Jon, who deleted the photo right after he posted it, Luke also changed the caption right after he wrote it. He then changed it into "What an amazing bunch of people" only. It seems like they wanted to keep their relationship away from the media but couldn't help the desire to express their love for each other simultaneously.
After they rekindled, they broke up again. But, we're not sure the exact date and also the reason behind that. But, not long after that, Luke started dating Victor Turpin.
Back in the Day when Luke Dated a Woman: His Relationship with Holly Goodchild
Even though Luke came out as gay in 2002, he had a relationship with a woman in 2010. At that time, he was dating a successful marketing executive, Holly Goodchild.
Their relationship only lasted for a few months, and Luke was completely tight-lipped about Holly. When some media tried to reach Luke's publicist instead, she also didn't reveal a word. Instead, she said that she "doesn't comment on the personal lives of her client."
Another Low-key Relationship: Indiana Evans
In 2008, the Beauty and the Beast heartthrob also dated another woman. She is an Australian actress and singer-songwriter, Indiana Evans.
Still, just like his relationship with Holly Goodchild, we hardly get any information about him and Indiana back then. It is way harder to find any information about Luke's girlfriends than his boyfriends.
But, it might be because of the timing; it happened a long time ago, and Luke Evans – even though he's always been proud of being gay – didn't talk in an interview as many as he did in recent times.
Apart from all of that, after looking at all of Luke Evans' relationships, it is safe to say that he is such a loving and sweet guy!