Is Taika Waititi Married in 2023? Who Is His Wife?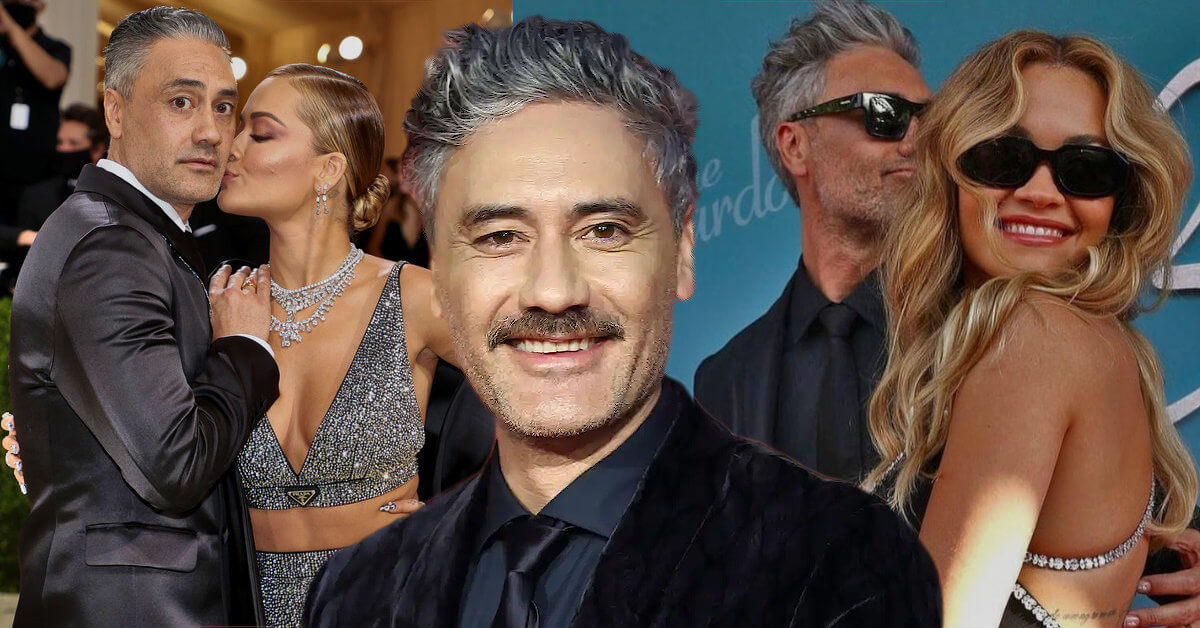 Taika Waititi has it all in his career: an actor, producer, director, and comedian from New Zealand. He snatched both an Academy Award and Grammy Award.
He is in a relationship with a famous British singer-songwriter, Rita Ora. Yet, surprisingly, he doesn't position himself as a ladies' man, even though he most certainly could.
His relationship story is also far from ordinary. To know more about him, keep reading, and you'll find more and more exciting news!
Does Taika Waititi Have a Wife?
Taika Waititi's name might have arisen more lately after his news about polyamory relationship with Rita Ora and Tessa Thompson spread around the internet.
When his pictures kissing both of them are controversial enough, he's not only all about that. His relationship with Rita might be more serious than what you guys have expected.
But how serious are they? Did Rita Ora become his wife already?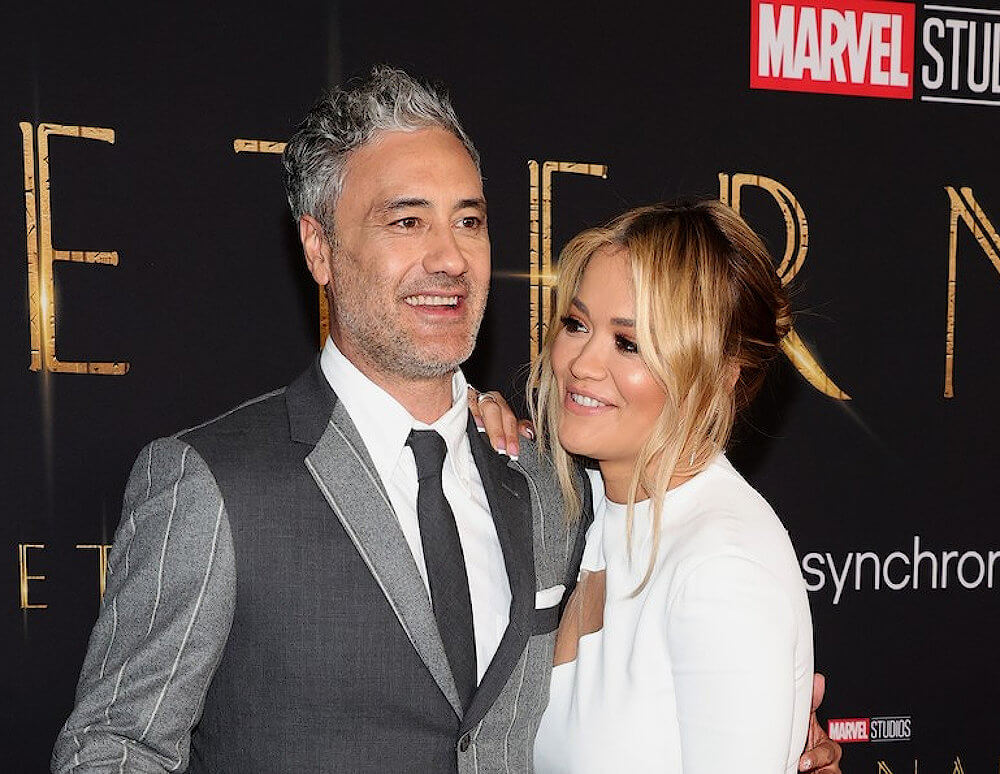 Taika Waititi and Rita Ora are both very famous. It is normal for us to think that their relationships are like other celebrities: they come and go. Some big stars are too busy to commit to anything serious and don't have time to build meaningful relationships.
They are still a fresh couple, though. The rumor started spreading around April 2021, and their fans speculated they started dating right away.
Instead, the duo met for the first time while Taika was in Sydney to film Thor: Love and Thunder this year. Rita has been in Australia for quite some time, and she had to stay there because she is the judge of The Voice Australia, which also welcomes a new season this year.
However, their very first appearance together wasn't until September 14, when they attended the Met Gala and stole all of the audience's hearts. They slayed the red carpet looks, and they looked good together. Not only that, but some fans also spotted that Rita might be wearing an engagement ring!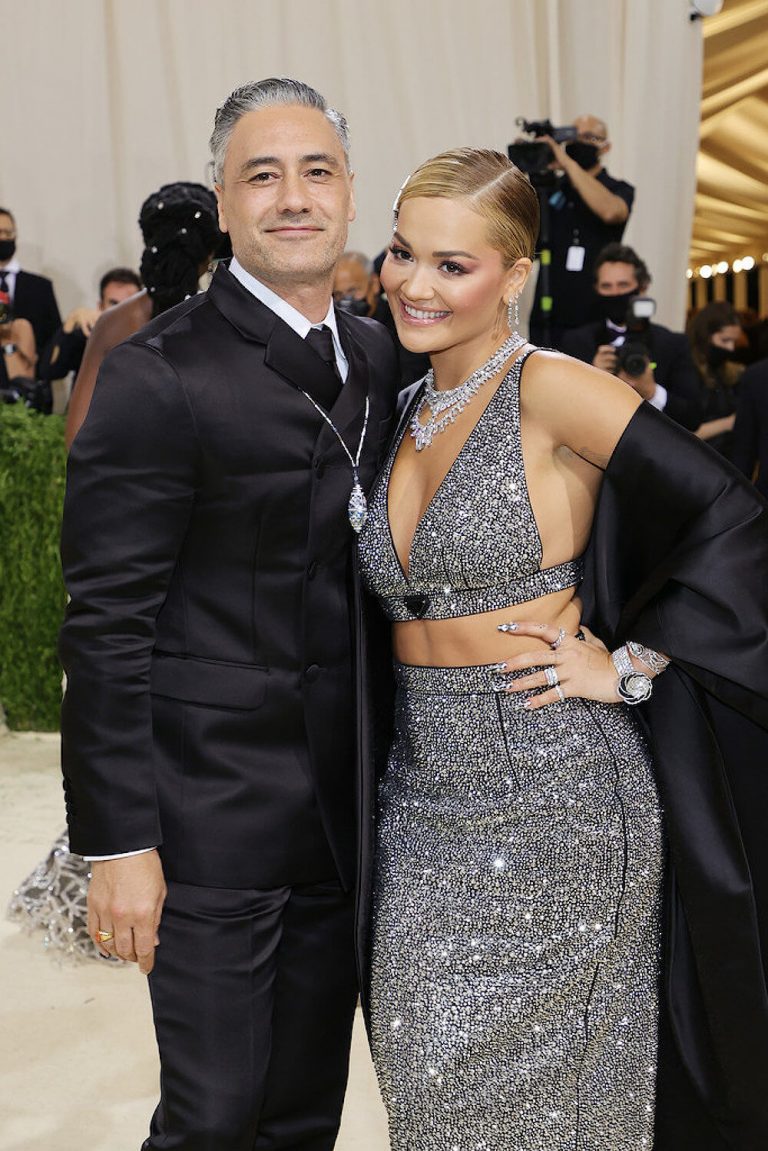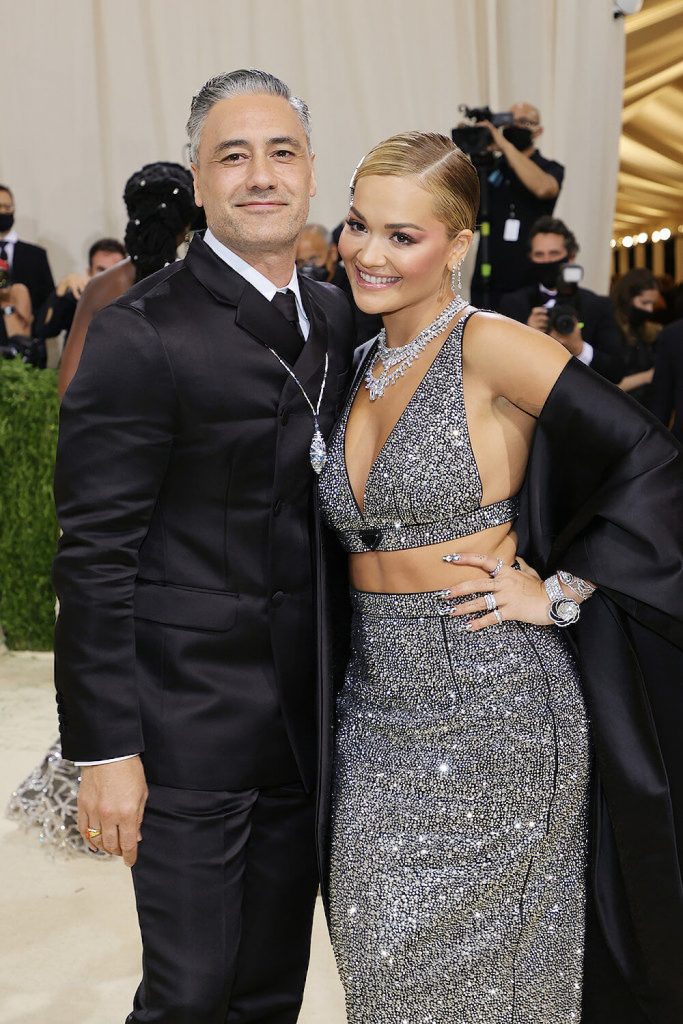 Rita looked all classy and glamorous with a shiny dress and jewelry and paired with a black slayer. Taika also looked handsome and elegant, matching her outfit by wearing the same jewelry color and classic black tuxedo. However, neither of them confirmed anything about Rita's ring. It might be just her regular choice of jewelry.
Let's get back to how this couple started to catch everyone's eye. On April 21, 2021, Rita posted a photo on her Instagram that showed her cuddling up and being comfortable with Taika.
It wasn't in her first slide of pictures, though, but if we take a look at all of the slideshow of photos, we could see her being up and close with her beau; one was at either in their house, and the other was when they drove around together.
"Good times, memories, random things on my phone and the ones I love," the Let You Love Me singer wrote for the caption.
The couple has been inseparable ever since. More photos and news about this couple, and people couldn't seem to get enough. A report even said Rita and Taika had been dating since March before they exposed themselves through Rita's Instagram posts a month later.
"They've been a couple since early March but kept things low-key. However, all their friends know about the relationship. They're really into each other," claimed the source in The Sun.
Taika Waititi and Rita Ora Were Involved in a Polyamorous Relationship?
The couple never really confirmed anything about the date they started being together, but we know that they are still in the phase of "completely in love with each other."
However, in May this year, another surprising news came in. Some paparazzi took their pictures sharing kisses not only with each other but with another girl as well. The lucky girl that joined them was the Creed actress, Tessa Thompson.
Rumor has it, Rita and Taiki seem to be more into a polyamorous relationship. The media were then floated with pictures of three of them in Sydney, Australia.
In the picture, we can see that the trio doesn't seem to realize that many paparazzi are around them, excitedly taking their photos. Those are great pictures, to be honest.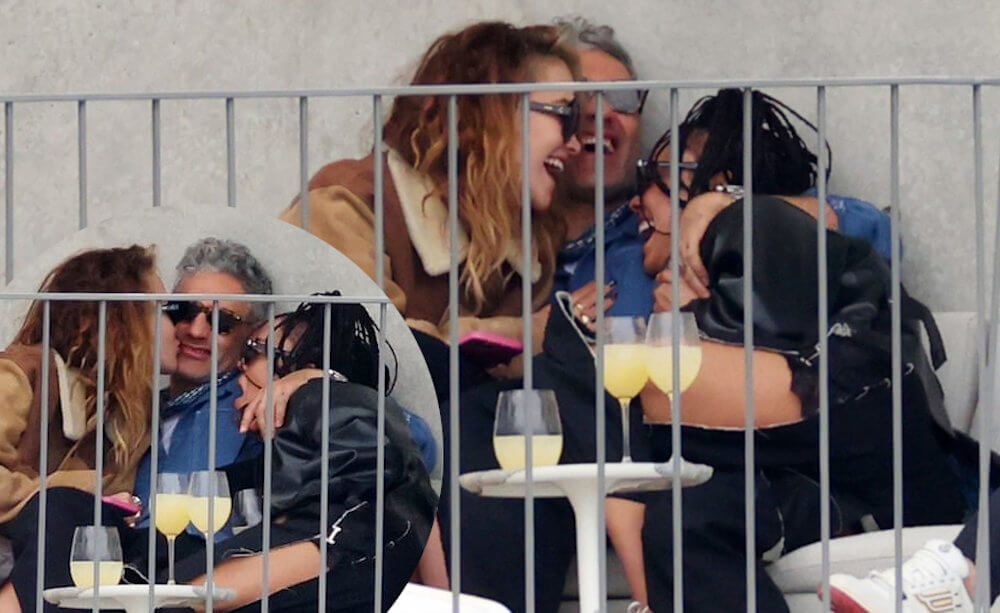 Some people might already know that Tessa Thompson came out as bisexual, and the photos of the three just looked perfectly good together. Tessa was caught kissing Rita, and Taika also put his arms around both girls, and they were chilling over al fresco drinks. All smiles and looking happy.
Even though we can only see Taika kissing Rita on the lips, he almost kisses Tessa. Then, of course, people demand an explanation about the whole situation. Even though Taika was directly asked about it, his answer was something that was not satisfying.
"Not really. I think in the world of the internet, everything goes away pretty quick," he said when the interviewer from Sydney Morning Herald asked him whether or not the attention that he got bothered him at all.
He also added, "And is it that big a deal? No, not really. I was doing nothing wrong. It's fine." Well, who said that he did anything wrong? Fans want the truth about their seemingly "polyamorous" relationship. And in fact, we are all quite excited if that's the truth. A lot of famous names even tweeted their excitement as well.
"TAIKA WAITITI IS TRENDING, BUT DON'T CLICK ON IT BECAUSE YOU'LL JUST BE JEALOUS NO MATTER HOW YOU IDENTIFY," a tweet came from @DougBenson. Yes, with the caps lock on.
Another tweet came from @AkilahObviously saying, "What was the point of me getting hot in lockdown if Taika wasn't gonna wait for me." LOL. That one was spot on. It depicts everything we think about the whole situation, indeed.
And, someone replied to the tweet with, "He's in a throuple with Rita Ora and Tessa Thompson," and more people confirmed it with, "This isn't even a joke. I had to search for it, and yep."
Of course, both of those tweets got the recognition they deserve. The tweets got liked and retweeted by nearly five thousand people, and all of them seem to support the trio.
Some media tried their best to connect some dots. At that time, we know that Tessa Thompson was starring in Thor: Love and Thunder, while Taika was the movie director. So, the two getting close was not something strange at all. The fact that Taika was seen almost kissing his actress was another question.
However, as soon as their polyamorous relationship started to arise, Tessa also started to date a model, Zac Stenmark, even though she didn't confirm or say anything about that either. What's even crazier about that is that the picture of her kissing Zac was still on the same day of almost kissing Taika. She got a very good game right there. So their fans got even more confused with the whole situation, yet again.
With the leak of Tessa's photos, it became clear (at least it appears so) that nothing was going on between Taika, Rita, and Tessa. Or they might be in an open relationship? We don't know for sure. One thing that we're sure about is that all of them surely know how to have fun.
Taika Waititi and Rita Ora Continued to Become the Iconic Duo
Despite the polyamorous relationship thingy, Rita and Taika continued to become iconic duo until now. On August 2, the couple attended The Suicide Squad premiere together in Los Angeles, and it was their first-time red carpet event ever.
August was filled with a lot of Rita and Taiki's parties and good times together. From celebrating birthday parties to doing mundane things together, they shared their excitement and love for each other on social media.
Well, even though they usually refuse to reveal any details about their relationship in their interviews, at least we still can enjoy their photos on Instagram, right?
Taika also expressed his love and adoration to his lovely woman, especially after they attended Marvel's Eternals premiere and people couldn't take their eyes off of them.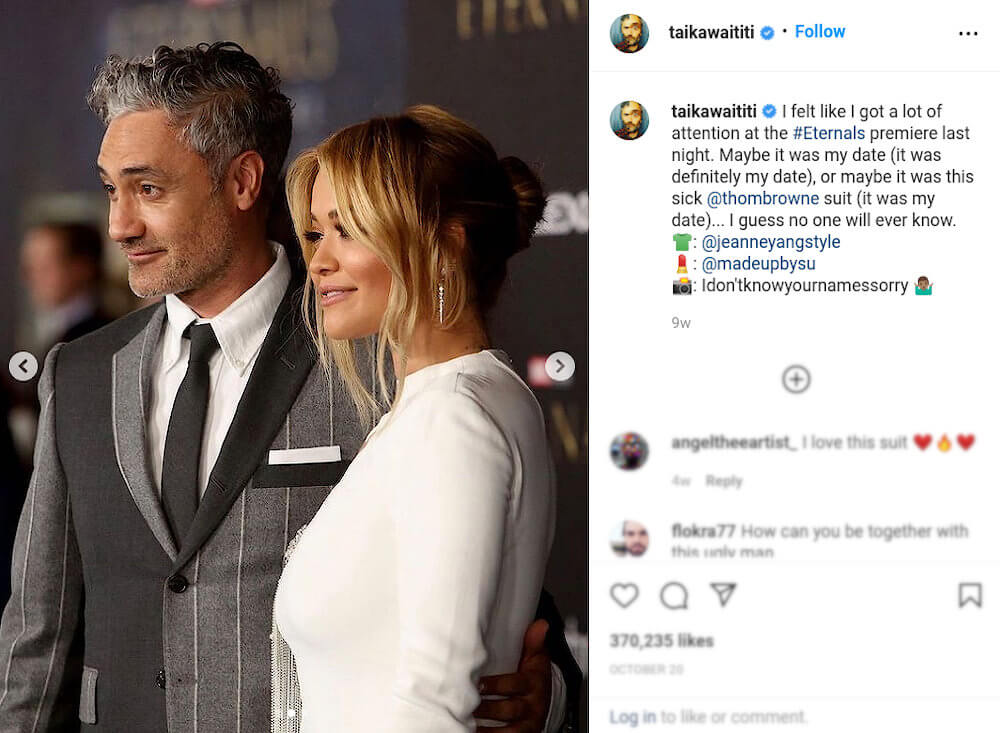 "I felt like I got a lot of attention at the #Eternals premiered last night. Maybe it was my date (it was definitely my date), or maybe it was this sick @thombrowne suit (it was my date)," he wrote on Instagram. Rita Ora did look amazing in a white gown indeed, not going to lie.
His jokes then got replied by Jordan Watson, saying, "It was Rira, or a piece of toilet paper stuck to the back of your suit. (See what I did there)," he joked.
Well, without their sweet and witty comments, we can already say that they are head over heels to each other, and no words are needed to express that. The way they looked at each other was clear enough. We hope that this iconic duo will stay together for a long time!