Nas (Rapper) Dating History: All The Girlfriends He's Been With
Nas is known for his long list of high-profile relationships — some happy and others not.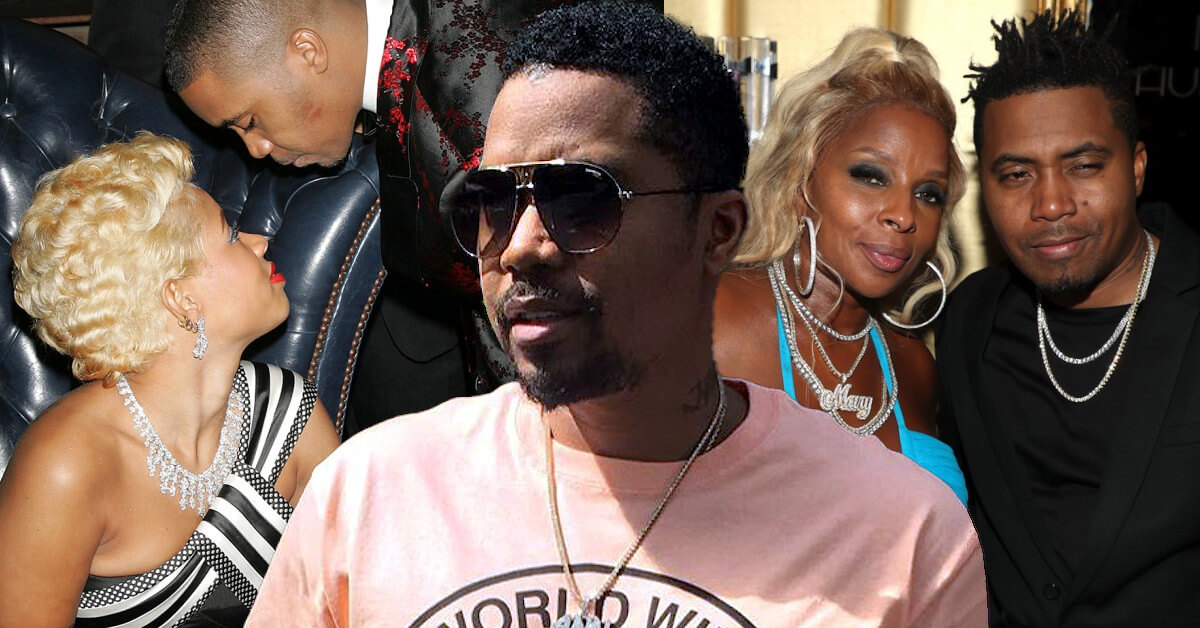 When we talk about hip-hop legends, we definitely can't skip Nas. Standing with the likes of 2Pac, Biggie, and many other legendary rappers, Nas is dubbed as one of the greatest hip-hop artists of all time.
Not only did his endless achievement and awards cause him to become the talk of the town, but Nas' lengthy dating history also made him famous! From the hip-hop soul diva Mary J. Blige to hip-hop bombshell Nicki Minaj, here is the list of Nas' past lovers!
Is Nas Currently Dating Draya Michele?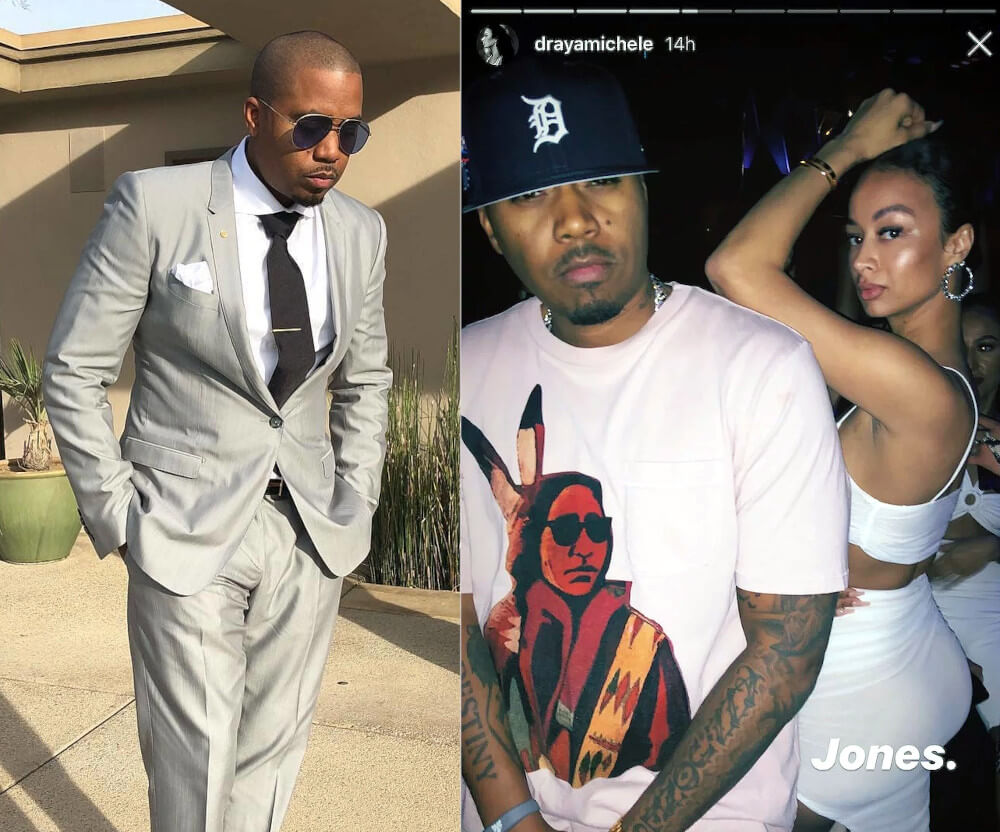 Rumors of Nas finding a new lady love began to spark after he was seen in an Instagram story picture posted by Draya Michele.
Draya, The Basketball Wives reality star, posted a photo of them partying, wearing matching white outfits. She also captioned the picture with "Jones," which is Nas' surname.
This news made fans split in two. Some were happy that Nas is finally dating again after his split from Nicki Minaj, while others argued that Nas could do better than dating a reality star.
Well, which side are you on?
Nas Was Accused of Sleeping with Someone Else's Girlfriend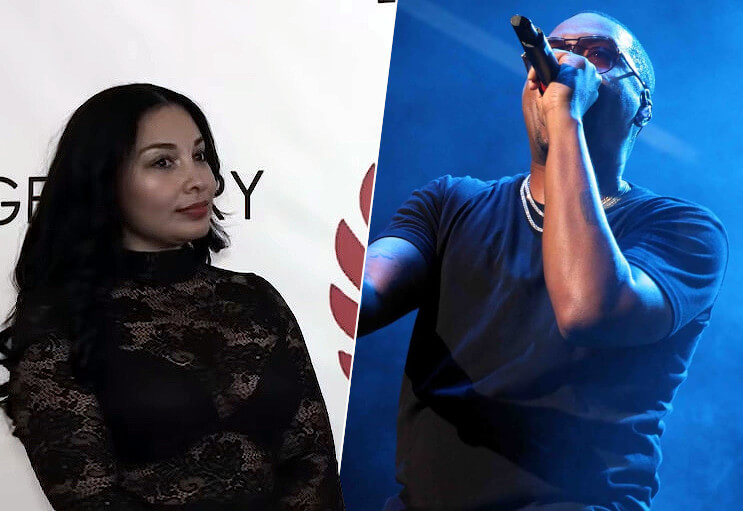 In 2018, producer DJ Nabs shared that Nas slept with his girlfriend, Jessica Santos, knowing full well that she and DJ Nabs were an item at that time. DJ Nabs claimed that he found out after discovering sexual "texts and emails" between Jessica and Nas.
Furthermore, DJ Nabs also recalled that when he just began dating Jessica, her ex-boyfriend warned him that Jessica once cheated on the said ex-boyfriend with Nas. Unfortunately, DJ Nabs ignored the warning and thought the ex-boyfriend was "acting out of insecurity."
Despite the heavy publicity from the media, Nas chose to remain mum regarding the accusations.
When Did Nas and Nicki Minaj Start Dating?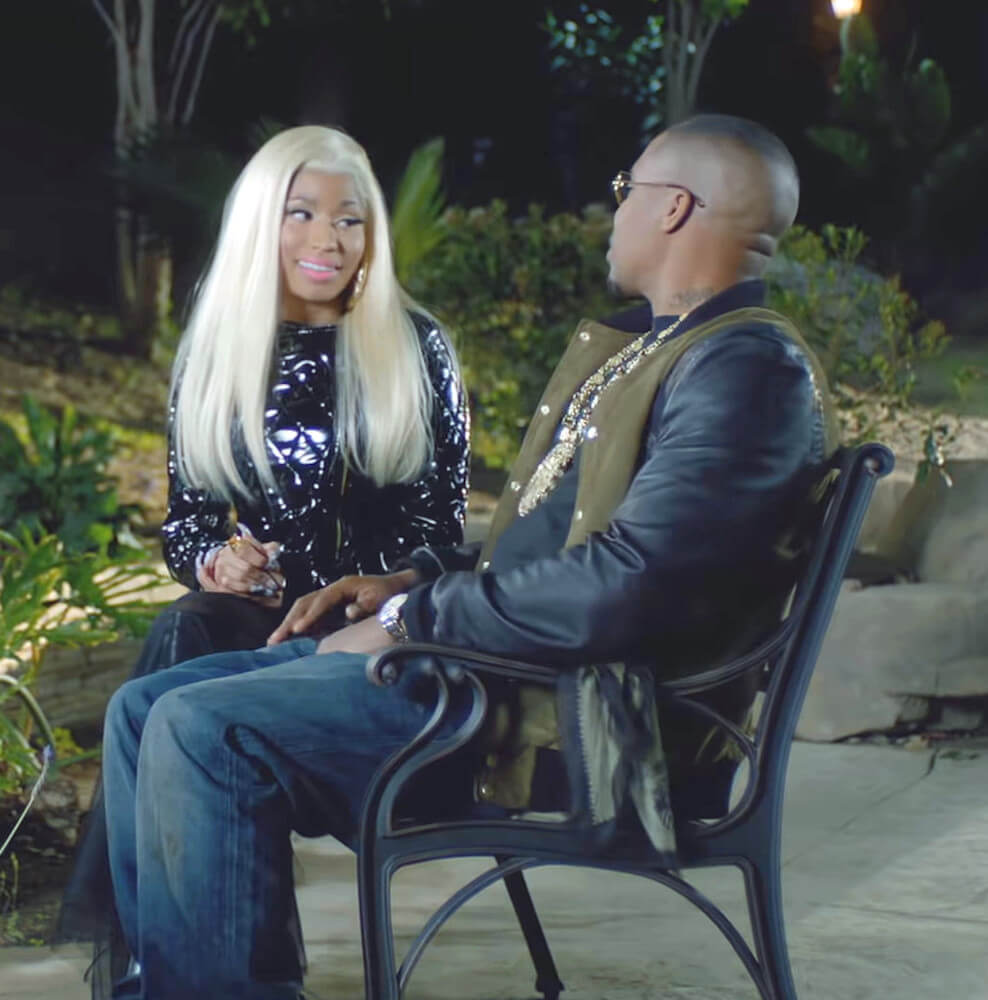 Rumors about Nas and Nicki Minaj's relationship have spread since 2012 after the hip-hop legend starred as Nicki's boyfriend in her music video. However, it wasn't until five years later that the pair started dating for real.
After Nicki broke up with her then-boyfriend Meek Mill, Nas didn't waste a second to start making his move. He and Nicki posted the same picture of them cuddling post-dinner, wearing matching chain necklaces!
While they didn't explicitly confirm their relationship, Nicki once admitted on Ellen DeGeneres Show that while she "wanted to go a year without dating," she "might make an exception" for Nas. Fans began to get more convinced after Nas was seen giving a bunch of kisses all over Nicki's face while the latter had an Instagram live. And trust me, they were so close to getting NSFW! 
Although fans were excited about the prospect of Nas and Nicki becoming the hip-hop power couple, unfortunately, they decided to break up only a few weeks before 2017 ended. According to TMZ, the pair had difficulties having a relationship while living in different cities.
How Long Were Nas and Antonique Smith Dating?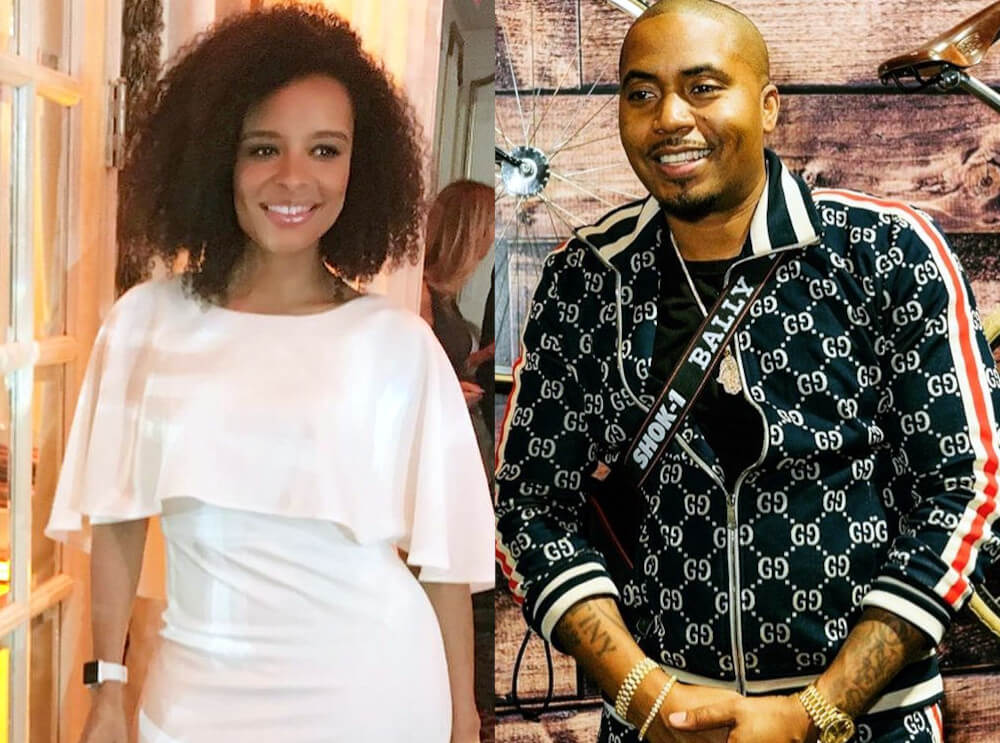 In 2011, Nas was spotted on a lunch date with actress-singer Antonique Smith shortly after his divorce was finalized. Fans have suspected their romance since Antonique was seen on the set of Nas' music video filming for Nasty only weeks before their lunch date.
Sometime after the rumors circulated, Antonique denied that she and Nas were dating, claiming they were just friends. When the interviewer told her that "they'd make a cute couple," Antonique laughed it off and said she "heard that often."
The Truth Behind Nas and Kelis' Abusive Relationship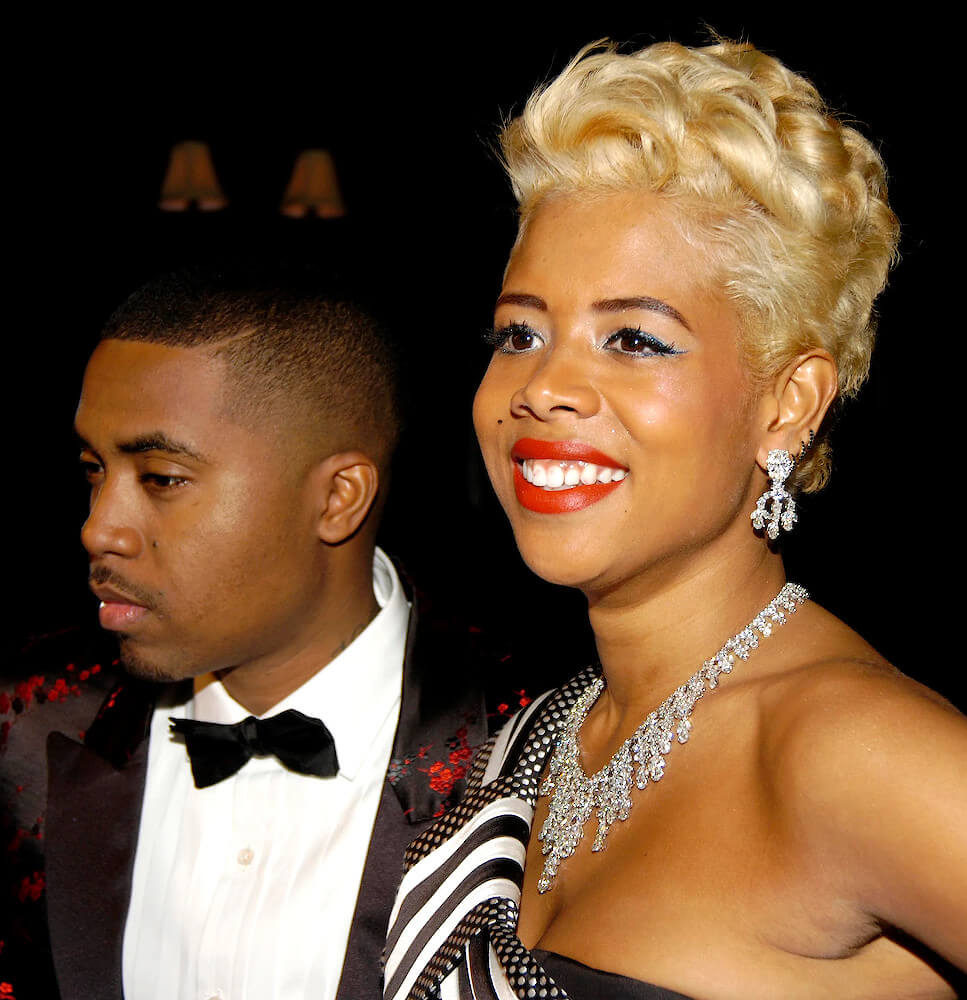 Nas broke so many hearts when he decided to marry his long-term lover, Kelis. The pair met for the first time in 2002 at an MTV Music Awards after-party. It was love at first fight for both of them, as the couple started dating shortly after.
In 2004, Nas proposed, and they got married a year later. With the rapper being relatively private about his personal life, their marriage was off the radar for several years. It wasn't until three years after exchanging vows that rumors started to surface that Nas cheated on Kelis.
The former couple seemed unshaken by the rumors and even announced that they were expecting their first baby together! However, when Kelis was seven months pregnant, she filed for divorce, citing "irreconcilable differences." Their divorce was finalized in 2010.
Eight years later, Kelis spilled all the tea on her failed marriage with Nas in an exclusive interview with Hollywood Unlocked. The chef claimed that their relationship "was never normal."
"It was really dark," Kelis said. "A lot of mental and physical abuse," she continued.
She also accused Nas of only showing up to visit their son, Knight, "when there's a photo opp." Which was ironic, considering how hard he fought for the custody of their child.
Five months after Kelis' interview, Nas opened up and denied all the accusations. He accused her of insulting "any and everyone" he knew during their marriage. Nas later also claimed that Kelis was "verbally abusive and evil."
As of today, there's no public peace offering between the two ex-spouses. So, there's a massive chance of this drama being rebooted in the future, pals!
Mary J. Blige Might Be Nas' Best Ex-Girlfriend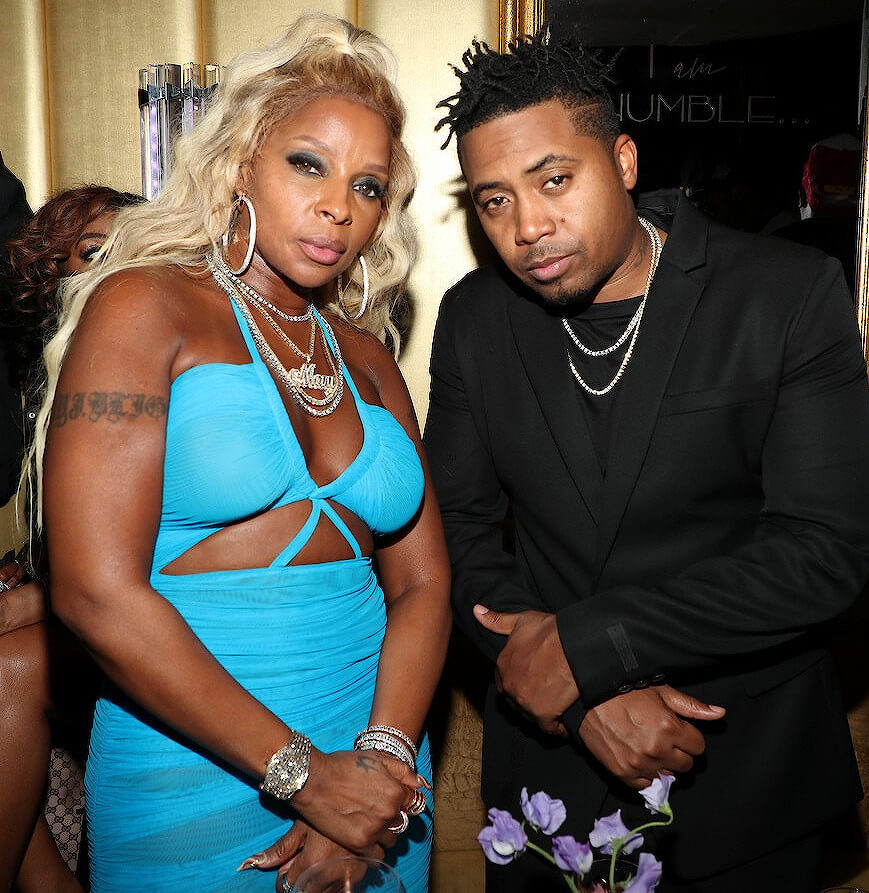 Yes, I know. How powerful were they when they were dating, right? The two hip-hop powerhouses were rumored to be dating for more or less a year back in 1996. The rumors started from their collaboration project, Love Is All We Need, released a year after their rumored relationship.
When asked about her relationship with Nas, Mary J. Blige revealed that they "are family now," which makes their bond tight.
Although they were rumored to have broken up shortly after the song's release, Nas and Mary are still close until this day. In 2019, they had a joint tour. Nas also made a brief appearance in Mary's documentary, My Life, and even interviewed each other through a Zoom call in 2021.
When Did Nas Start Dating Carmen Bryan?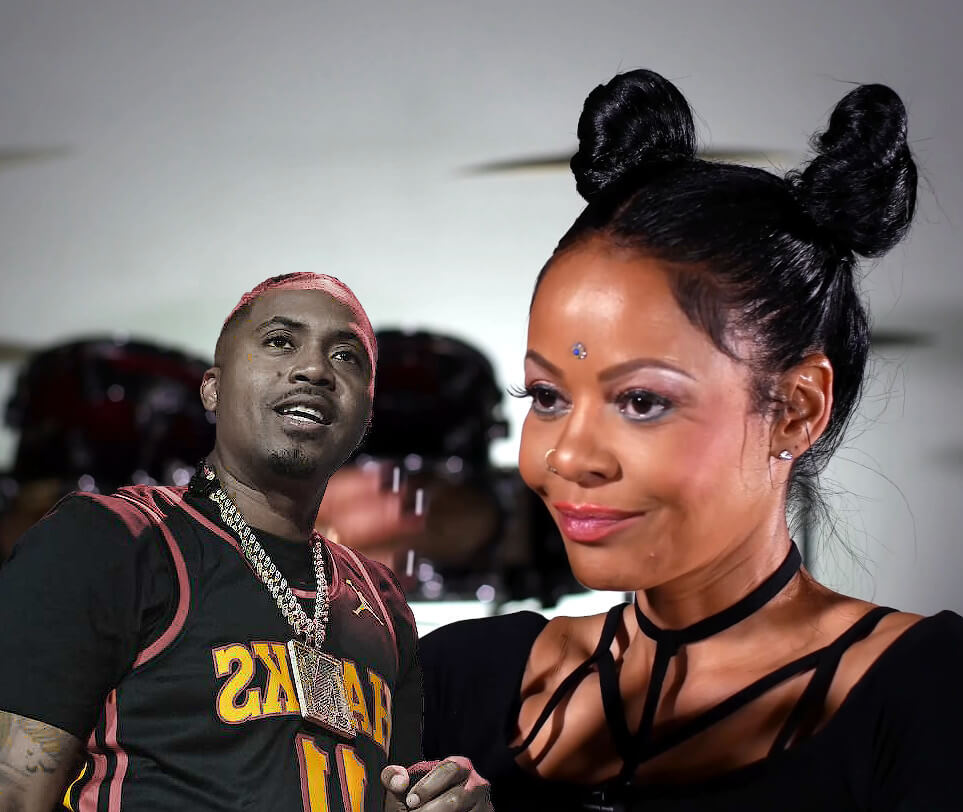 Carmen Bryan is one of the most famous ladies in hip-hop history. Not because of her musical career but because of her involvement in one of the most famous and intense hip-hop beefs.
Nas and Carmen started dating in 1992. Their relationship lasted for several years, and Carmen even gave birth to their first child, a daughter named Destiny. In 2001, the couple broke up, and Carmen hooked up with Jay Z, who happened to be one of Nas' biggest rivals.
Things got heated after Jay Z released The Takeover that implied his relationship with Nas' baby mama. Jay Z later released Super Ugly, in which he dared to namedrop Carmen and Nas' daughter, and suddenly things got so, so wrong.
Years later, many hip-hop fans believed that Nas came out as the victor in this feud, including Carmen herself. In an interview with VladTV, Carmen claimed that Jay Z's Super Ugly was a "sucker move."
Did Nas Date Kym Whitley?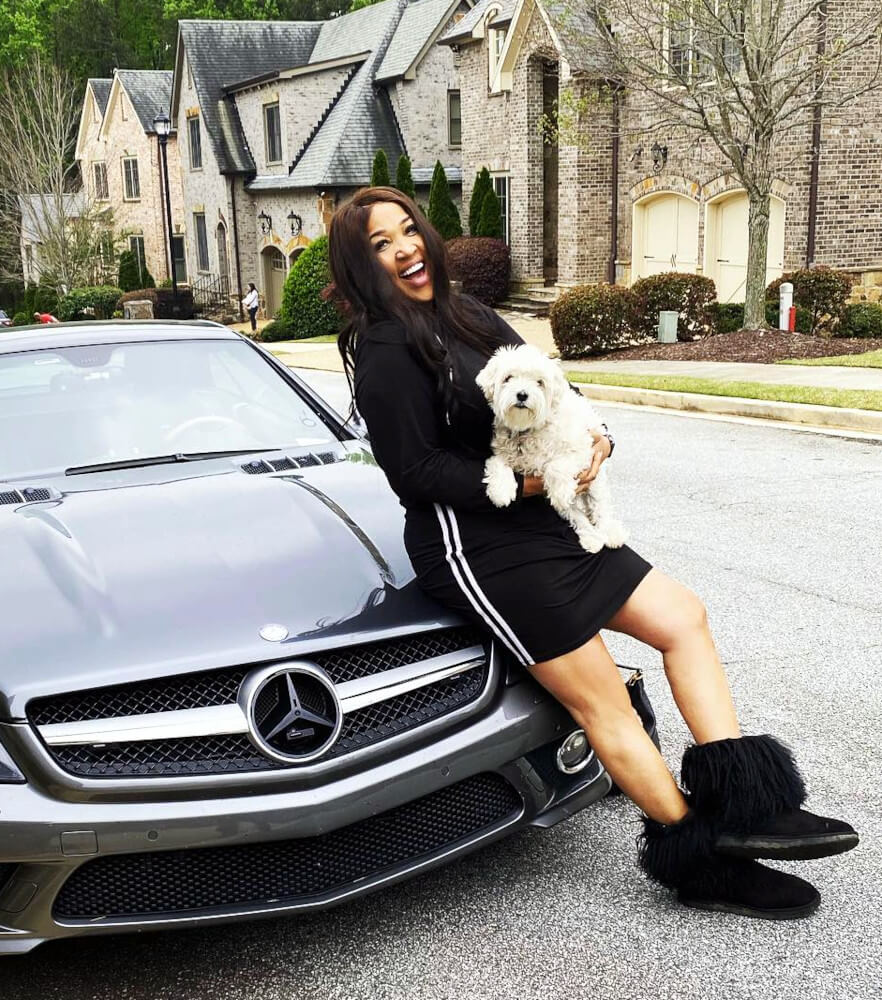 Yep, Nas and comedian Kym Whitley reportedly date briefly in the 90s. It wasn't clear when and how they met or even when and why they broke up, but Kym confirmed that the rumors were true!
In an interview, she declared that she was "still in love with Nas" and "would go in a heartbeat" if he still wanted her back.
Wow, talk about simping!