What We Know About Rapper DDG's Current Girlfriend
Throughout his career as a YouTuber and rapper, DDG has been linked with loads of different gorgeous ladies!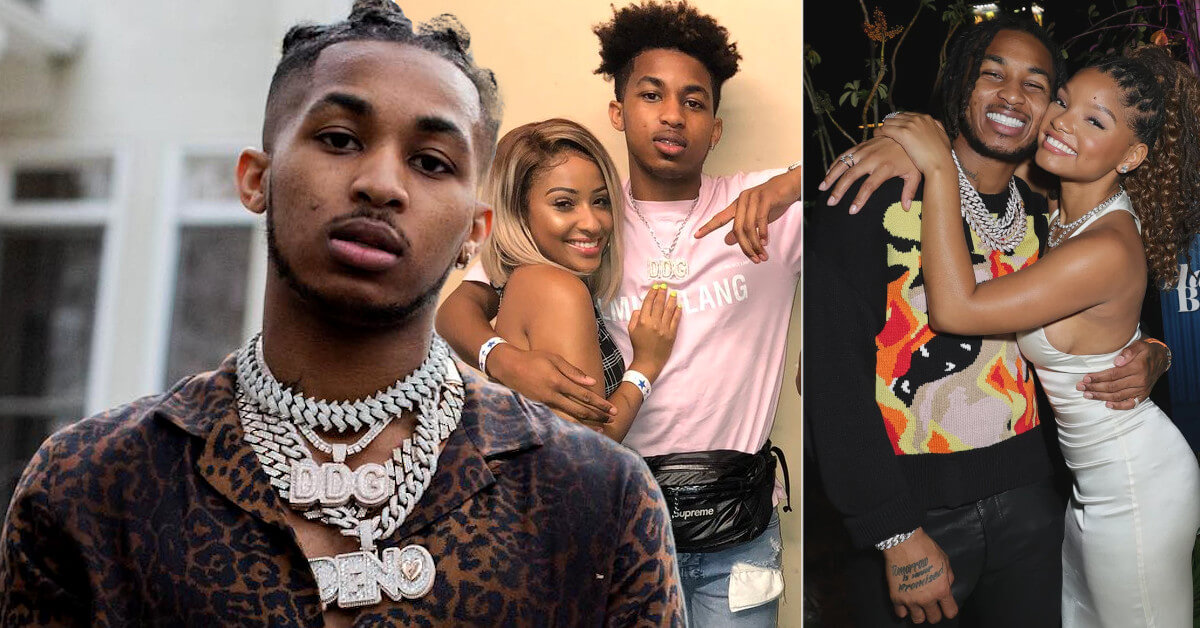 While most YouTubers take on modeling as their side job, DDG begs to differ! The Michigan native, also known as a rapper, first went on the radar after he released a diss track to a fellow rapper Lil Yachty.
Who Is DDG's Current Girlfriend?
Never short of a woman to date, DDG is currently dating singer Halle Bailey! The young couple first connected after DDG sent a DM to Halle, and they quickly bonded over the same music interests.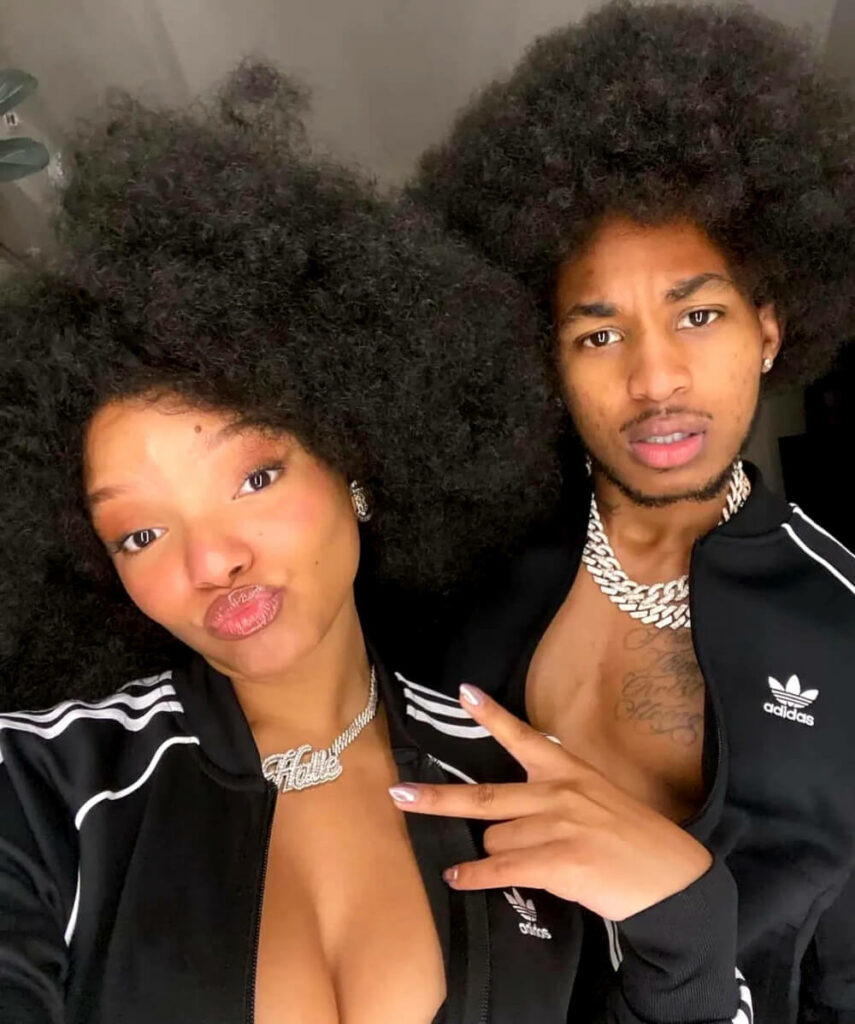 They began dating in January 2022. However, it wasn't until two months later that they decided to go Instagram official!
DDG is head over heels for Halle! In an interview with The Breakfast Club, the rapper claimed that she "motivates" him and makes him "see different" things.
He also expresses his love for Halle through the song If I Want You, which music video also starred Halle.
There were rumors of a breakup between them when fans noticed that DDG had unfollowed Bailey on Instagram and deleted all their photos.
But DDG cleared these rumors by saying their relationship had never been stronger.
When Did DDG Break Up with Rubi Rose?
DDG and Rubi Rose's relationship is messy at best and toxic at worst. The couple has been in an on-and-off again relationship before eventually breaking up for good in 2021. However, the split wasn't with no drama!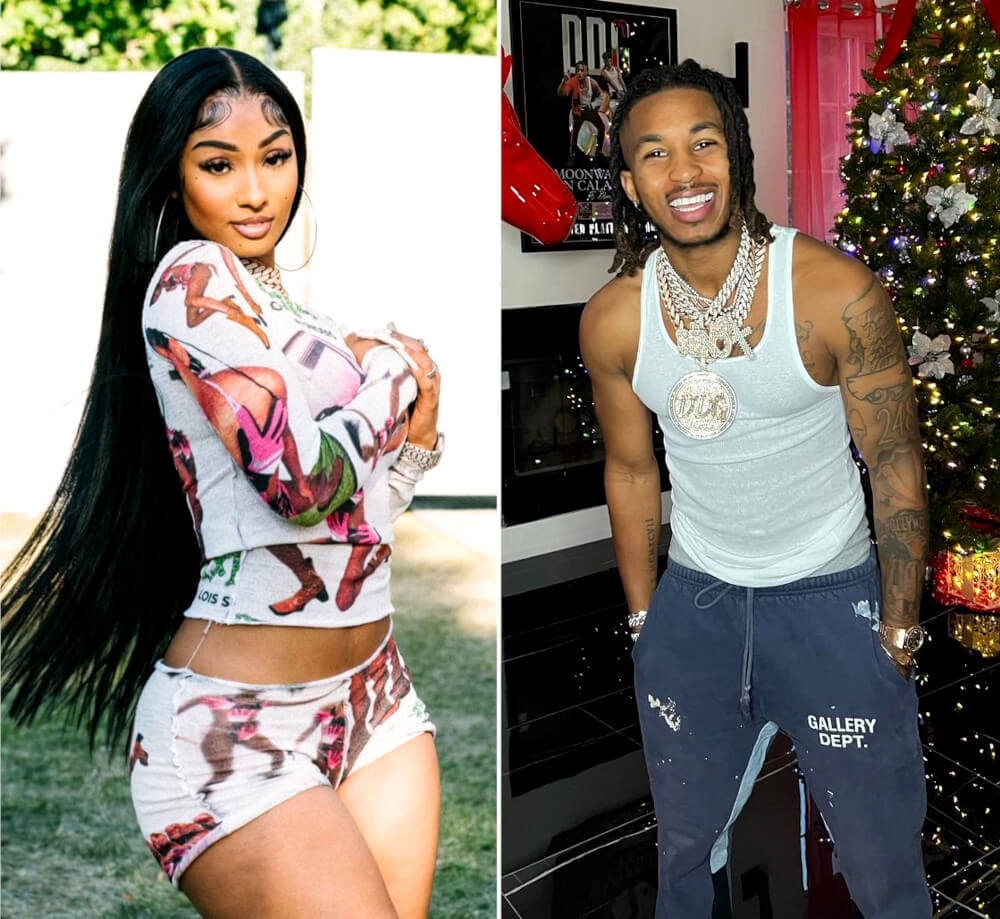 On Valentine's Day, DDG declared himself single, merely a month after he admitted he was involved in a "whole situation" with Rubi.
However, fans were shocked after Rubi's Instagram feed was filled with adorable snaps of her and DDG and the caption that she "misses" him.
Determined to set the records straight, Rubi took on Twitter and claimed that DDG took her phone and "locked himself in a room" to post those pictures.
The drama was far from over! Several months later, DDG tweeted that his next girlfriend "gotta have less than 60 bodies," implying that Rubi has slept with loads of men.
Realizing his grave mistake, the rapper immediately deleted the tweet and admitted that his tweet "was petty & made up."
Is Lala Baptiste Used to Be DDG's Girlfriend?
With both YouTubers, DDG and Lala Baptiste often collaborated and made videos together.
While fans have long known that they were friends, fans couldn't help but be suspicious of the truth behind their relationship after Lala told DDG that she wanted to have his baby!
With all the rumors surrounding them, DDG and Lala decided to address them while having a WingStop mukbang.
In the video, they answered several questions sent by fans, one of which was about their relationship. DDG quickly shut down the rumors, and Lala jokingly claimed that DDG wasn't his type.
When Did DDG Date Seven Craft?
Shortly after he shut down rumors surrounding him and Lala Baptiste, DDG was again caught in dating rumors with another YouTuber, Seven Craft.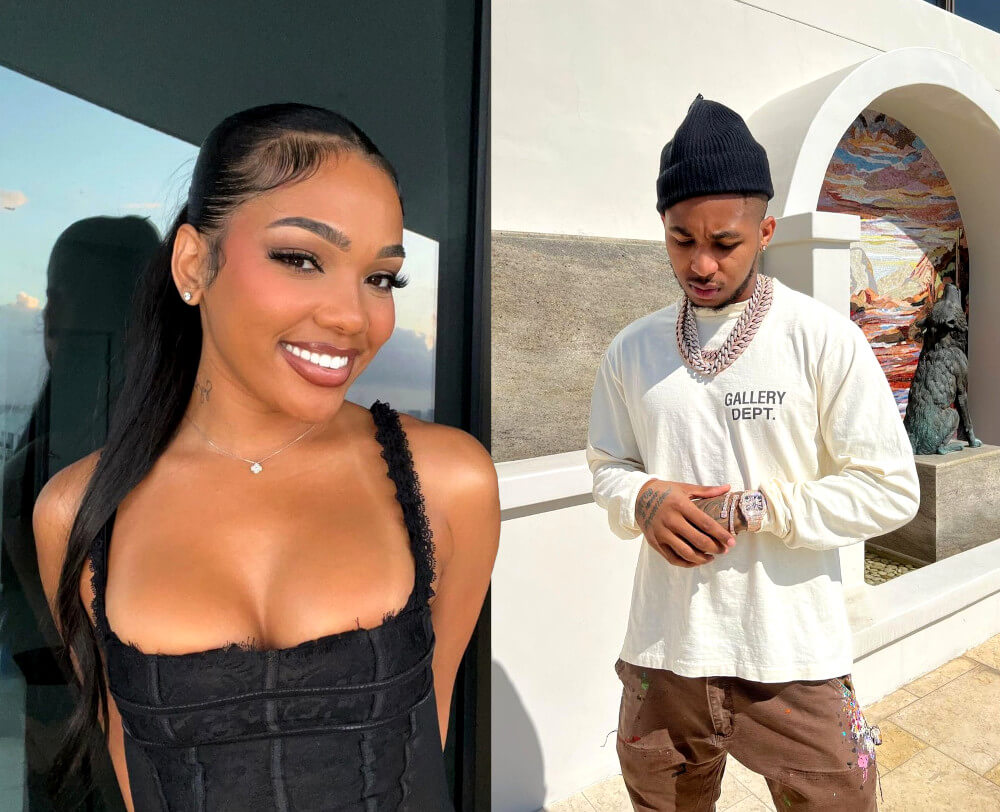 Fans began to freak out after Seven Craft made a prank video in which she told DDG she liked him.
DDG is also often featured in Seven Craft's videos, including that awkward video where he met Seven Craft's baby daddy. I mean, imagine your rumored fling met your partner? You can cut the tension with a blade.
While neither DDG nor Seven Craft addressed this rumor, fans began questioning the truth behind the relationship after, in one of her Q&A sessions, a fan asked her to rate DDG.
And guess what? Seven Craft suddenly became shy and tried to direct the question to her friend Brooke!
When Did DDG and Tiana Musarra Break Up?
Sometime after he broke up with Kennedy Cymone, DDG was romantically linked with social media personality Tiana Musarra.
However, the relationship didn't work out, as they reportedly broke up shortly after.
While DDG opted to remain silent about the rumors, Tiana decided to spill all the tea about her relationship with the rapper.
In a video, Tiana claimed they "were seeing each other a lot." Regarding accusations of using him and their relationship as a publicity stunt, Tiana said she never "used him as a clout, and never will."
Were DDG and Ex-Girlfriend Kennedy Cymone Married?
Since 2017, DDG has been in an on-and-off relationship with fellow YouTuber and beauty influencer Kennedy Cymone.
Despite their short time together, DDG seemed to think Kennedy was the one and proposed in 2018.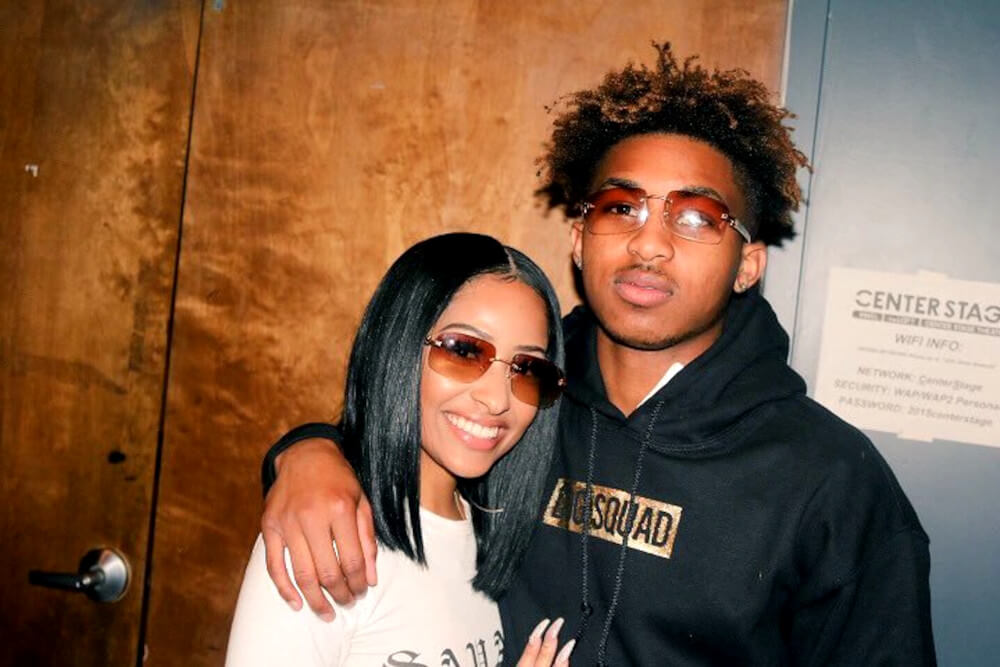 Unfortunately, several months after they got engaged, DDG and Kennedy broke up, only to get back together soon after. While fans hoped the reunion was for good, DDG and Kennedy later decided to end their relationship by the end of 2019.
In an Instagram live, DDG explained that the breakup had been a mutual decision and that it was the best decision for them. He later released a song entitled Toxic, which fans believed about his past relationship with Kennedy.
DDG and Emaza Dilan
In 2017, DDG surprised fans by admitting that he had a crush on Emaza Dilan. Fans immediately shipped them, even more after DDG accidentally kissed Emaza square on the lips!
While fans hoped DDG and Emaza would begin dating, the pair remained friends and went out with other people instead.
However, in 2020, DDG and Emaza were reunited for a project. DDG was featured in Emaza's song, She Ain't Me. Although both were single then, they didn't realize the fans' long-time wish and started going out. What a bummer!