Jay-Z's Dating History: A Look at Rapper's Girlfriends
Jay-Z has had a long and storied dating history, with relationships ranging from Rihanna to Lil' Kim. He is now married to Beyoncé, but before that, he was linked to many other famous women.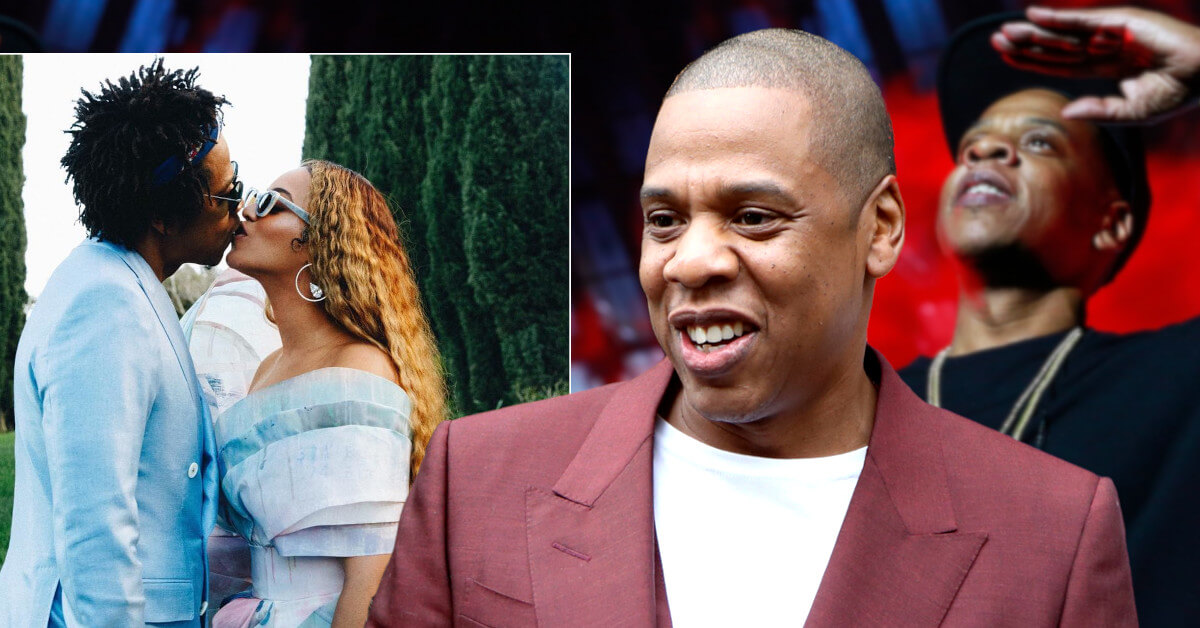 Jay-Z, whose real name is Shawn Corey Carter, is considered one of the most famous and successful rappers.
Not only a rapper, Jay-Z is also renowned as a record producer, entrepreneur, and the founder of Manhattan-based conglomerate talent and entertainment agency Roc Nation.
Starting his musical career in the late 1980s, nobody doubted Jay-Z's talent and achievements. But does that also apply to his personal life, especially his relationship? Read this article till the end to know every detail about Jay-Z's romance – and its intricacies.
Jay-Z and Beyoncé: The Power Couple that Everyone Loves
If we're talking about the real power couple, the first couple that'll come to mind is Beyoncé and Jay-Z. They have been rocking the world since 2008, and their relationship has only strengthened.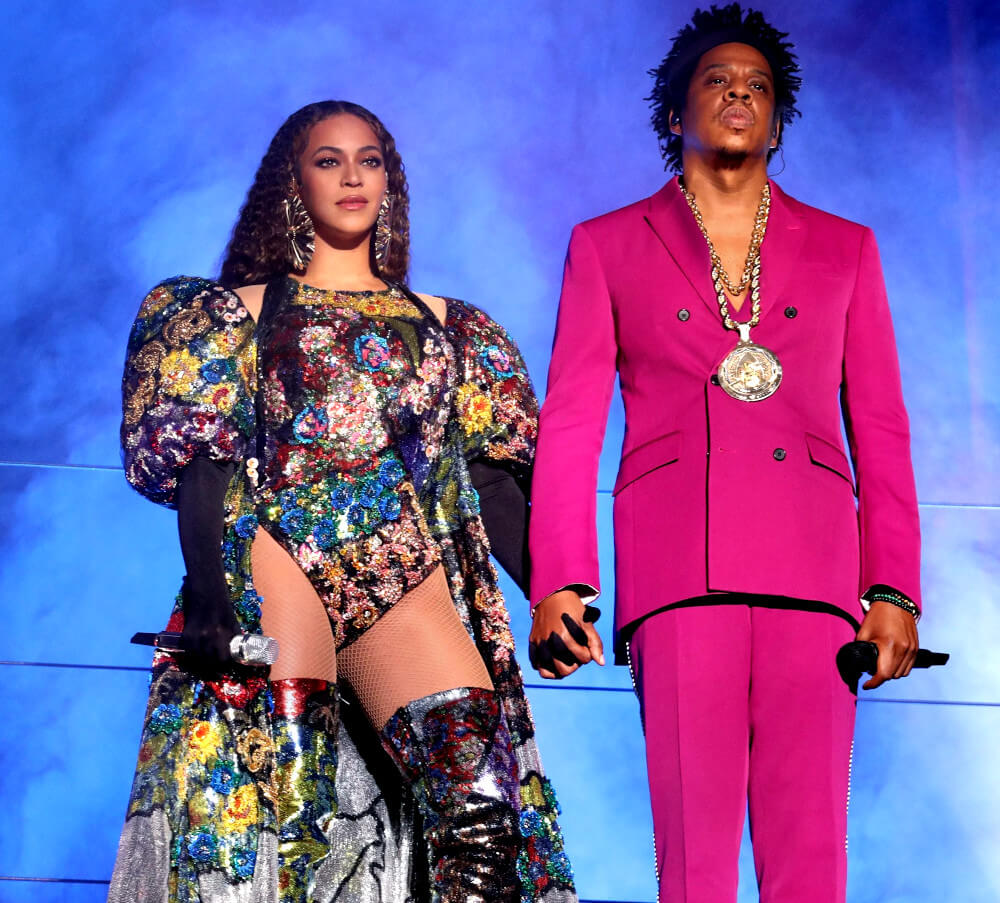 Beyoncé and Jay-Z first met in 1997, but they started dating in 2001. Beyoncé stated in her interview that she met Jay Z when she was 18, so she didn't want to rush anything.
Everybody was very hyped when the news about Beyoncé and Jay-Z broke on the internet. How could they not? We're talking about two of the most famous singers being a couple.
Especially after this pair decided to release 03 Bonnie and Clyde, marking it as their first musical collaboration. Jay Z and Beyoncé produced many songs since then.
However, it wasn't until 2004 that Jay-Z and Beyoncé made their first red-carpet appearance. It was at the MTV VMA and the two looked stunning with their white outfits.
These pair have never been the kind of couple who post every single detail about their romance on their social media, let alone in their interviews, whether when they're head over heels for each other or when they turn south.
However, some rumors about them cheating couldn't be avoided (because the media and paparazzi love to make things up), and Beyoncé and Jay-Z never let that news get to their nerves.
One of the rumors, such as Jay-Z had an affair with Rita Ora and Rachel Roy. Beyoncé was also rumored to be President Barrack Obama's mistress, none of them were proven to be true.
Now we're moving on from their juicy rumors. Almost a decade passed, and we did not realize that Beyoncé had given birth to Blue Ivy Carter, a daughter she shared with Jay-Z.
And then, not long after they welcomed Blue Ivy to the world, Jay-Z and Beyoncé had a private wedding in April 2012. It turned out that it wasn't their first time walking down the aisle together; this couple had already exchanged vows and rings in 2008 without telling the media or posting anything about it.
Our respect for them is even skyrocketing because although they are the most renowned celebrities in the world, they never used their personal life as a tool to boost their fame. Many stars and singers should learn from them.
But that doesn't mean this couple is entirely absent from the internet world. Although Jay-Z deleted his Instagram account the same day when he just made his account, Beyoncé still posts some of their heartwarming moments on her Instagram.
One of her most recent posts was in November 2022, where she and Jay-Z looked happy with their little family. The caption for that picture is quoted as: "Family every single day and night."
This iconic couple continued to show their love to the world, and we hope they'll stay together forever, twenty years and still counting. Fingers crossed for Jay-Z and Beyoncé!
Beyoncé's Sister Attacked Jay-Z due to His Cheating Scandal with Rachel Roy
We've mentioned Jay-Z's rumor about Rachel Roy, a famous fashion designer. Rachel is also the ex-wife of Jay-Z's former music producer and business partner, Damon Dash. An affair with his best friend's girl, we suppose.
Things started to get heated after Beyoncé's sister, Solange Knowles attacked Jay-Z in the elevator in 2014. There were many speculations about why Solange was angry at him and decided to do that controversial thing.
The internet was flooded with the theory that Solange wanted to confront Jay-Z about his affair with Rachel Roy. However, that rumor was quickly dismissed because not even Solange confirmed anything.
Years have passed, and we still see Jay-Z and Beyoncé stay together. So, it's safe to say that Rachel Roy and the elevator moment were just a bump in the road.
The Truth about Rihanna and Jay-Z
We're still talking about Jay-Z's rumor that almost destroyed his relationship with Beyoncé. This time, it was with another famous singer; she was Rihanna.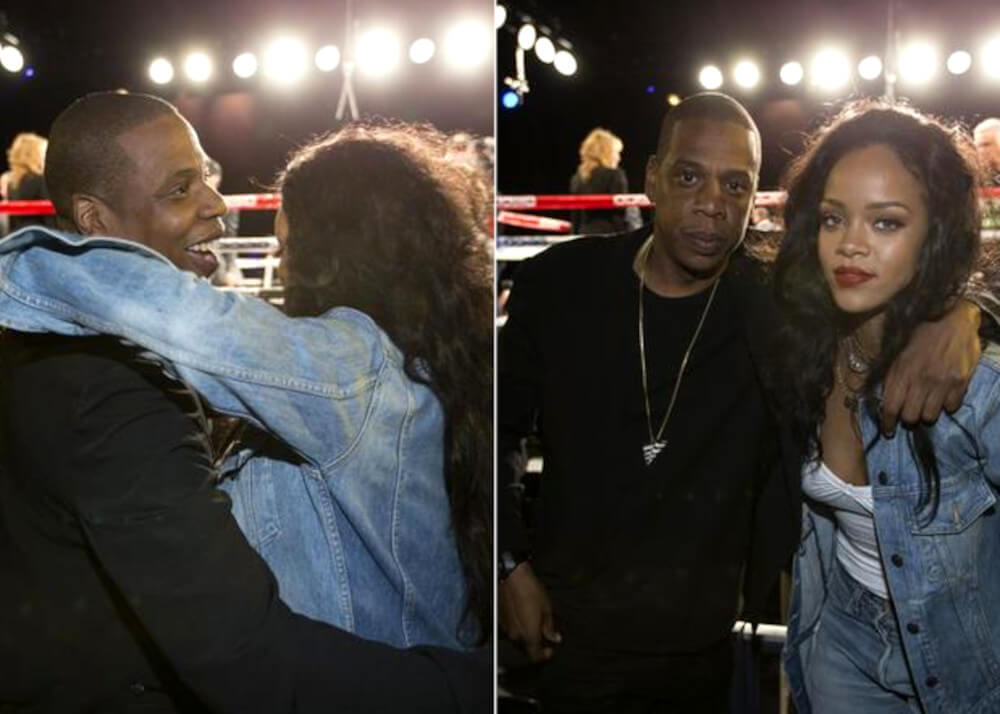 Having Beyoncé and Rihanna on the list of your romance is the best gift a man could ask for. The real question, though, was whether or not Jay-Z's rumor about Rihanna was accurate.
The news started swirling in 2005 when some sources claimed that Jay-Z hooked up with Rihanna. To make the situation even worse, Rihanna was still a teenager then, and she was still paving her way to musical success.
It was common knowledge that Jay-Z was the one who helped Rihanna find her footing in the business. But that didn't immediately mean that he and Rihanna had a romance.
According to some reliable sources, Jay-Z and Rihanna's rumor was made to boost Rihanna's fame, and the rumor was proved to be a dead end.
Jay-Z and Beyoncé Named Their Daughter after Jay-Z's Ex, Blu Cantrell
Finally, the list of Jay-Z's rumors during his relationship with Beyoncé has ended. This time, we dig deeper into Jay-Z's past romance before he met the love of his life.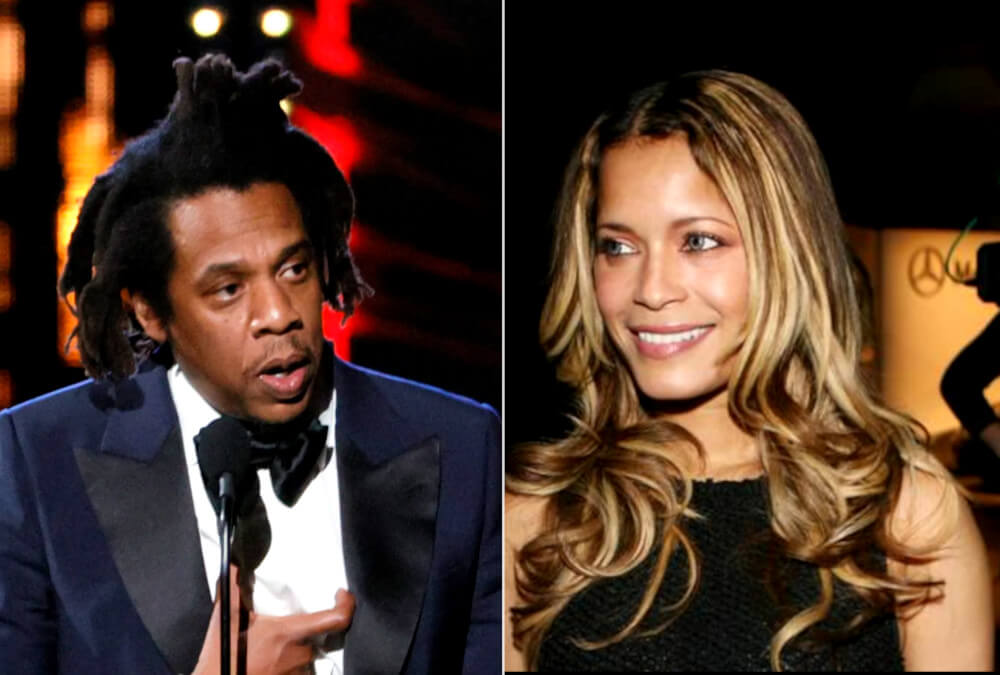 It was in 2001 when Jay-Z dated the Make Me Wanna Scream singer Blu Cantrell. She had several hit songs that made it to the Billboard Top 40, and it made her become one of the wealthiest singers in America. We see that Jay-Z has a specific type.
Although Blu and Jay-Z didn't date for long, she left a massive impact on Jay-Z's life. Jay-Z respected her so much that he used Blu's name for his daughter, Blue Ivy Carter. Awe, how romantic!
Blu and Jay-Z's relationship ended quickly but amicably. Blu even congratulated Jay-Z and Beyoncé when their daughter came into the world. If your ex used your name for his daughter, you must've been happy and touched.
There's nothing sweeter and heartwarming than seeing your ex getting along with your wife, right? "Of course, I want to say congratulations to Jay-Z & Beyonce on having a healthy and happy baby girl! I love her name," stated Blu in one of her interviews.
Jay-Z Had a Secret Son with Shenelle Scott
Jay-Z and Beyoncé are game changers, but the rapper had some unpleasant pasts. When we talk about Jay-Z's romantic life, it is far from the word "extraordinary."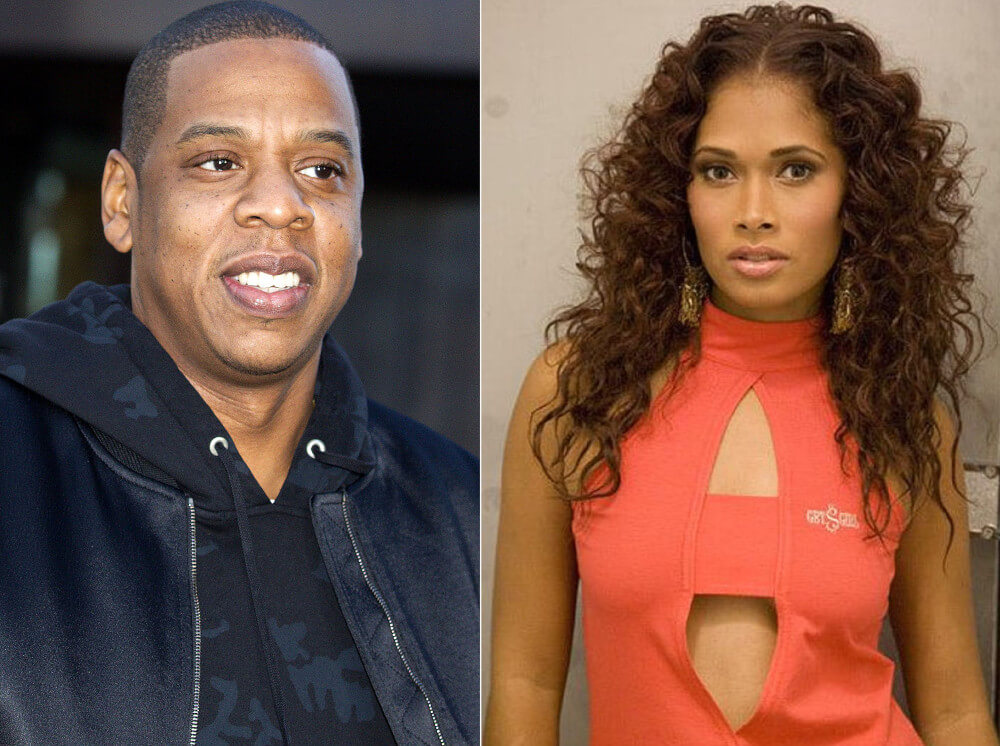 When Beyoncé announced her daughter with Jay-Z, some old news about Jay-Z having a secret baby resurfaced. Ethically speaking, it wasn't the best time to bring the old rumors back when the rapper and his wife had the time of their lives, but some media are too good at their jobs.
Jay-Z was rumored to have a son with his ex, Shenelle Scott, whom he dated from 2000 to 2001. And to make the situation worse, a man named Malik Sayeed had been wrongly identified as the father. Malik's dad, Jerard Andrew, then makes a statement regarding the situation:
"At the time he was born, my son Malik thought he was his child, but they did DNA tests. It's been determined that the child is Jay-Z's baby," Jerard spoke to the Daily Mail.
Jerard added that Jay-Z gave Shenelle $1 million to keep her mouth shut. Wow, this whole situation got out of hand very quickly.
Jay-Z stayed silent about this matter, and so did Beyoncé. Rumor has it Beyoncé was aware from day one that Jay-Z and Shenelle shared a son, but she accepted his husband's past.
Did Jay-Z Cheat on Rosario Dawson with Beyoncé?
We're moving on to other Jay-Z's controversial stories. In early 2000, Jay-Z was rumored to date the Unforgettable actress Rosario Dawson. Although the couple never confirmed their romance, many people and the media still believed they were an item.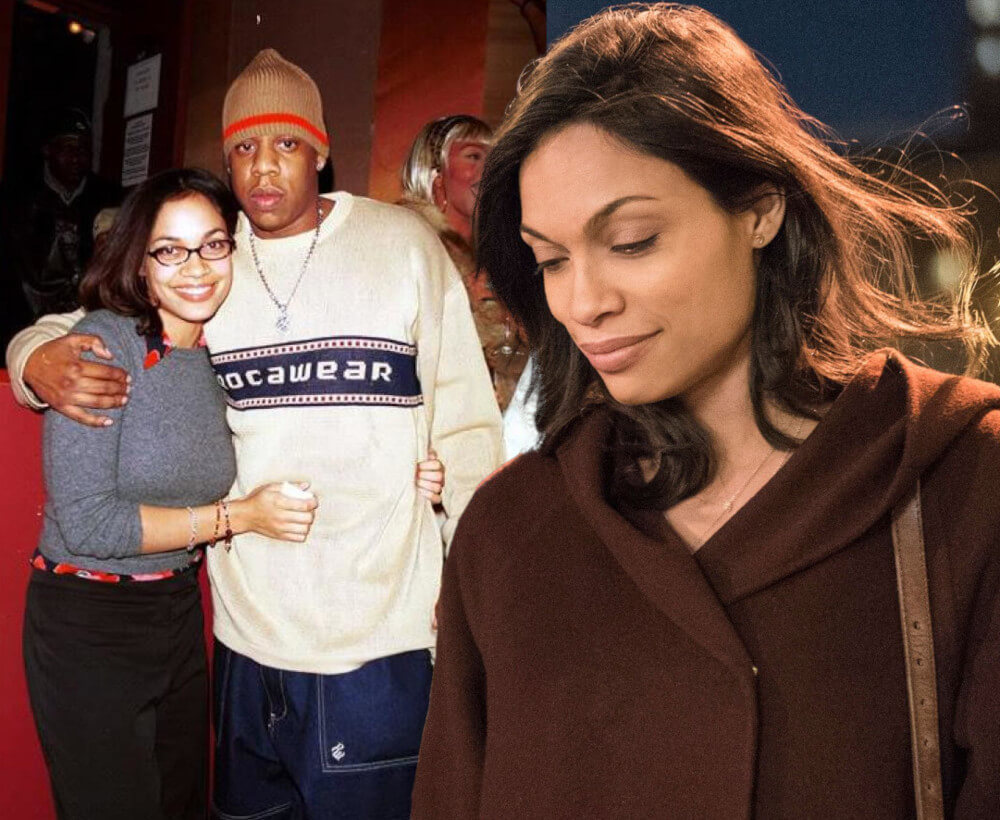 Rosario and Jay-Z's news only stayed for a brief moment, though. And there were not many details about their short-term romance because Jay-Z met Beyoncé not long after that, and his world was filled with his love for her in no time.
Aaliyah Used to be Jay-Z's Ex-Girlfriend: A Real Relationship or Just a Rumor?
In 1999, Jay-Z was rumored to have a short fling with a famous rapper, Aaliyah, who had already passed away. At that time, she was the real deal: everybody wanted to be her boyfriend because she was pretty and talented, and her career was also at its peak in the late 1990s.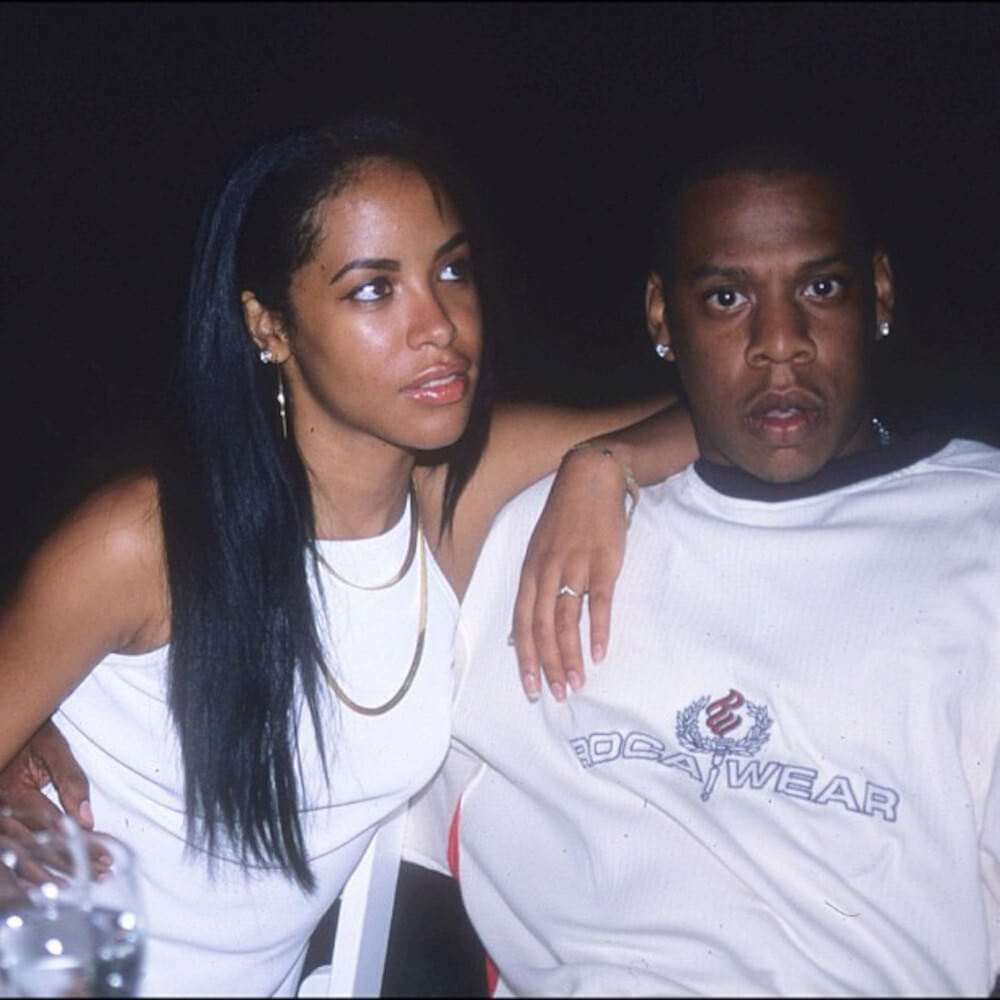 Oh well, another love triangle with his former best mate. The rumor about Aaliyah and Jay-Z came from Damon Dash, Jay-Z's former business partner, who also had a heated argument with him due to Rachel Roy.
In one of his interviews, Damon stated that Jay Z tried so hard to get close to Aaliyah, even though she ended up choosing Damon in the end.
According to Damon, Jay-Z and Aaliyah were never serious, and their relationship was meaningless.
"It was just a situation where Aaliyah was the type of girl that would give you a shot. She didn't care what people thought. So, she'll date you and be your friend," Damon stated.
That sounded like a personal problem for us, right, Damon? After all, we can't know the truth because Jay-Z kept this matter to himself and never addressed his relationship with Aaliyah in his interviews.
Jay-Z and Charli Baltimore
The list goes on, and we hope you're not tired yet. In 1999, Jay-Z dated another famous rapper, Charli Baltimore, and the relationship turned out REALLY bad.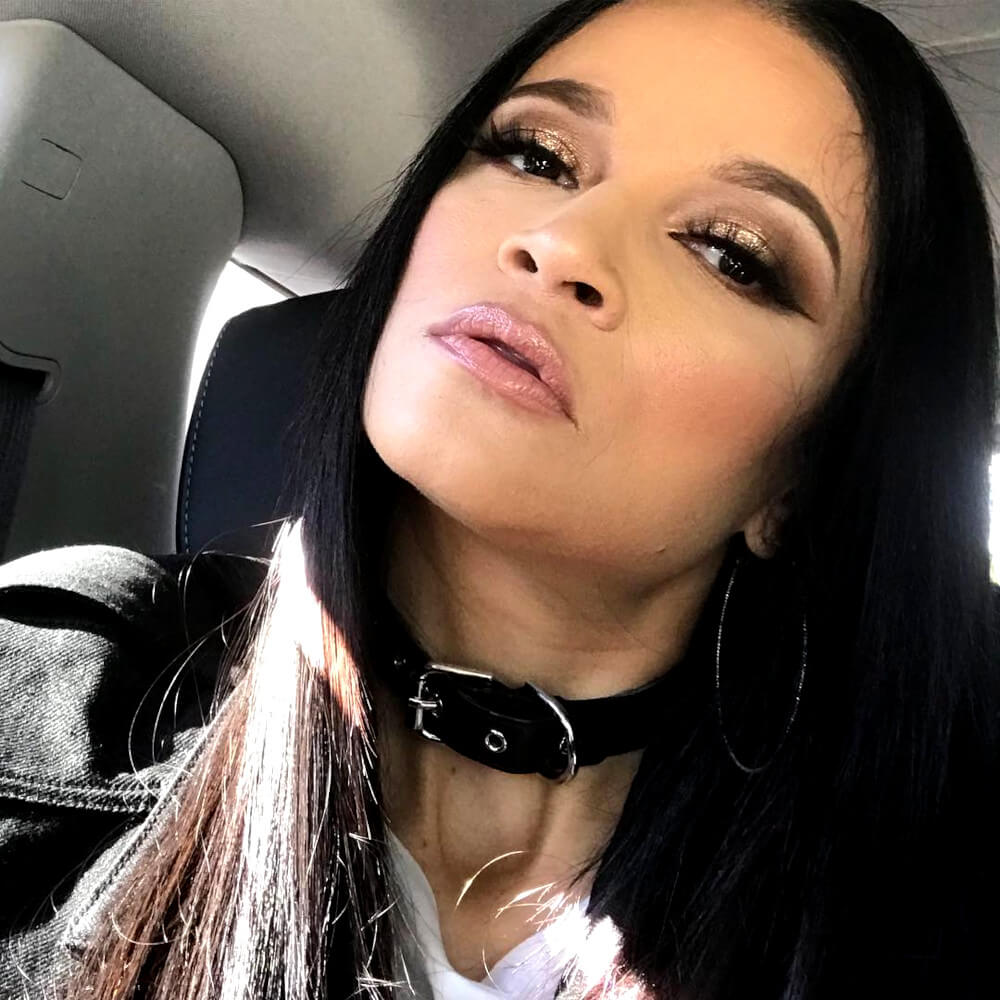 Charlie and Jay-Z didn't make it to the headline every time, but the rumors surrounding them were pretty serious – negative. Jay-Z stabbed Lance "Un" Rivera because she had a serious problem with Charli.
Again, no confirmation or denial was coming from Jay-Z, and we thought this was a wise decision because anything could be used against him, especially when it included several famous singers like Charli and "Un" Rivera.
Besides that "stabbing" controversies, Charli revealed that the real reason behind her split with Jay-Z was because he was so full of himself.
Jay-Z and Lil' Kim Used to be The Wealthiest Couple
Jay-Z seemed to date many rappers in the 1990s. From 1998 to 1999, Jay-Z was in a relationship with the Lady Marmalade singer Lil' Kim.
This pair started their romance when they worked together, and they continued to do great jobs together during their relationship. Lil' Kim and Jay-Z have been featured on each other's albums, making it to a $150 million recording and touring.
Sadly, their peak moment had to end because the two split for good without revealing the reason behind their separation.
Jay-Z and Carmen Bryan Had a Controversial Relationship
The juicy rumors continue. At this time, we're sure you can't comprehend anymore why all the unpleasant things that Jay-Z did in the past resurfaced more than ten years later. Guess nobody can get away with anything they've done, right?
The internet was once filled with the dispute between Jay-Z and Nas Beef. And, surprised no more, it was due to a love triangle between Jay-Z, Nas Beef, and Nas' ex-wife, Carmen Bryan.
Carmen revealed that she cheated on Jay-Z when she was still in a relationship with Nas and didn't mind sharing why she decided to do that.
"The problem was who I was cheating with. I was cheating with individuals in the same genre of music, the same circles, and, you know, the same company. But I didn't look at it as if I was doing anything wrong. I felt like this is my circle, too," she stated in her interview with Vlad TV.
She continued, "I had a relationship with Jay Z. But the thing about Jay-Z and me, we were friends before anything. That was my best friend before we became intimate."
Well, we're pretty sure it wasn't a solid reason to cheat, no? And after they broke up, Carmen and Jay-Z's relationship wasn't good, and they didn't continue to be friends.