Who is Chris Evans Girlfriend in 2023? Is He Married?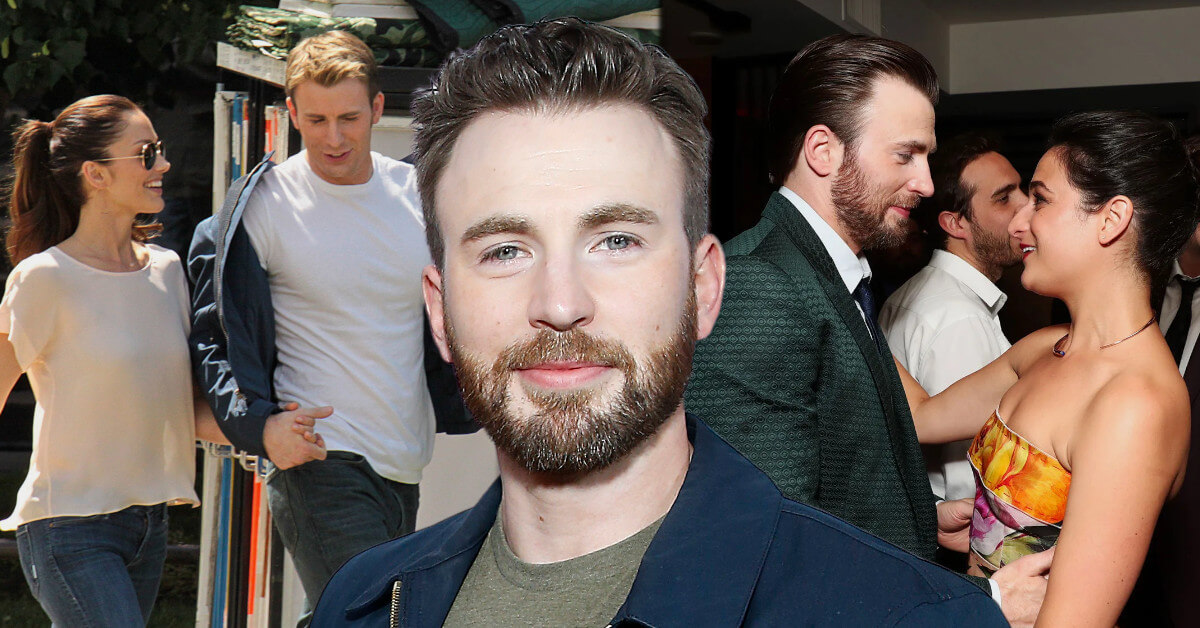 Who doesn't love the witty and charming Chris Evans? With his pretty face and talented acting skill – not to mention our favorite Captain America, Chris is one of the most famous actors in Hollywood right now.
We know that the first question that pops up in your head is whether Chris Evans is currently dating someone? In 2023, Chris Evans announced his engagement to Alba Baptista. They joyfully exchanged vows and became husband and wife on the memorable date of September 9th.
Is Chris Evans married?
Hollywood actor, Chris Evans, tied the knot with his longtime girlfriend, Alba Baptista, in a romantic ceremony held in the beautiful city of Boston on September 9, 2023, according to People.
Their wedding is said to have been an intimate gathering, attended by close friends and family members.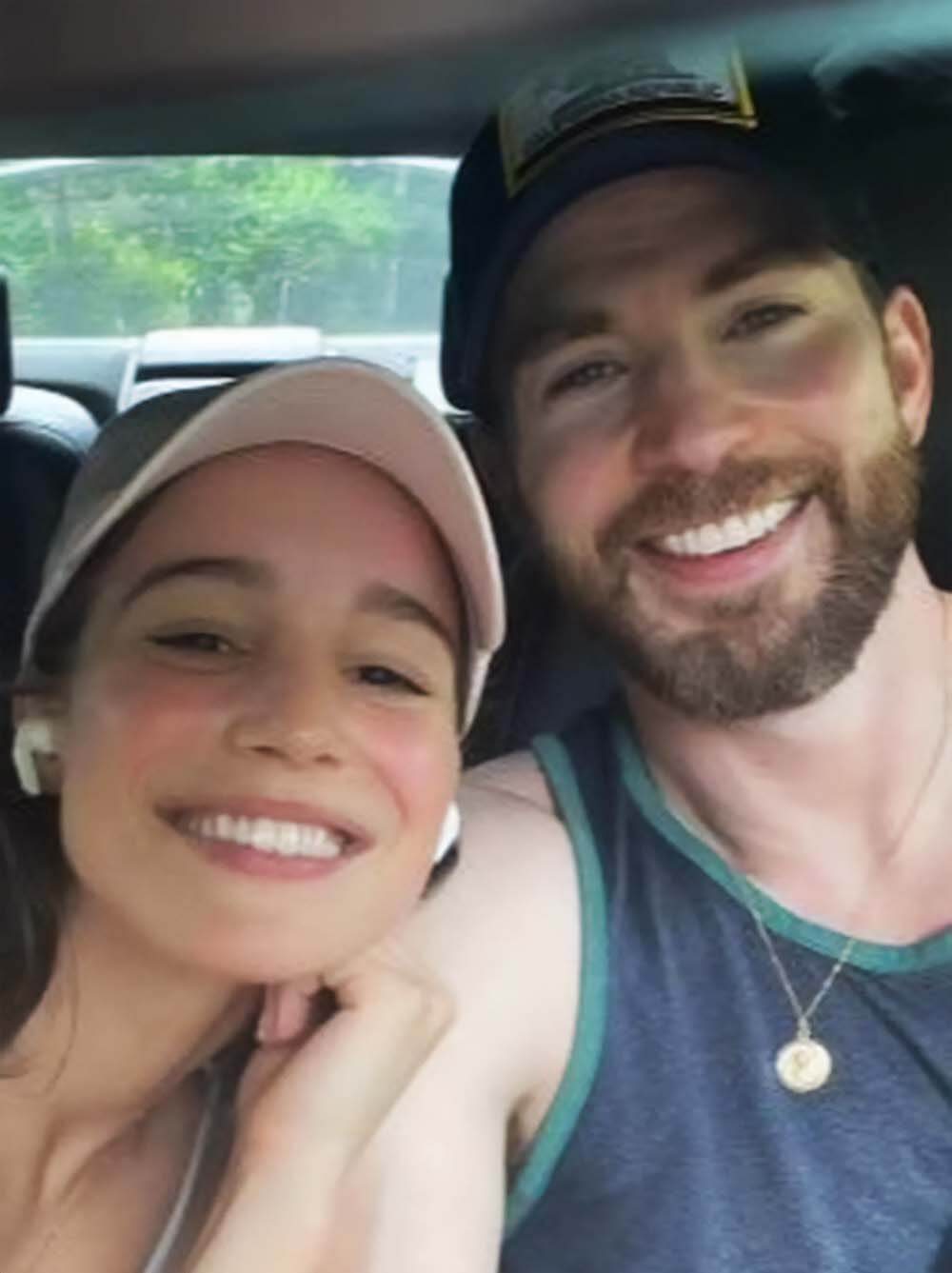 Rumors began in 2021 that Christ Evans and Alba Baptista were romantically involved.
Who is Alba Baptista?
Alba Baptista, a talented Portuguese actress, gained widespread recognition for her captivating role in the popular TV series Warrior Nun. Aside from her acting career, Alba is also a successful model.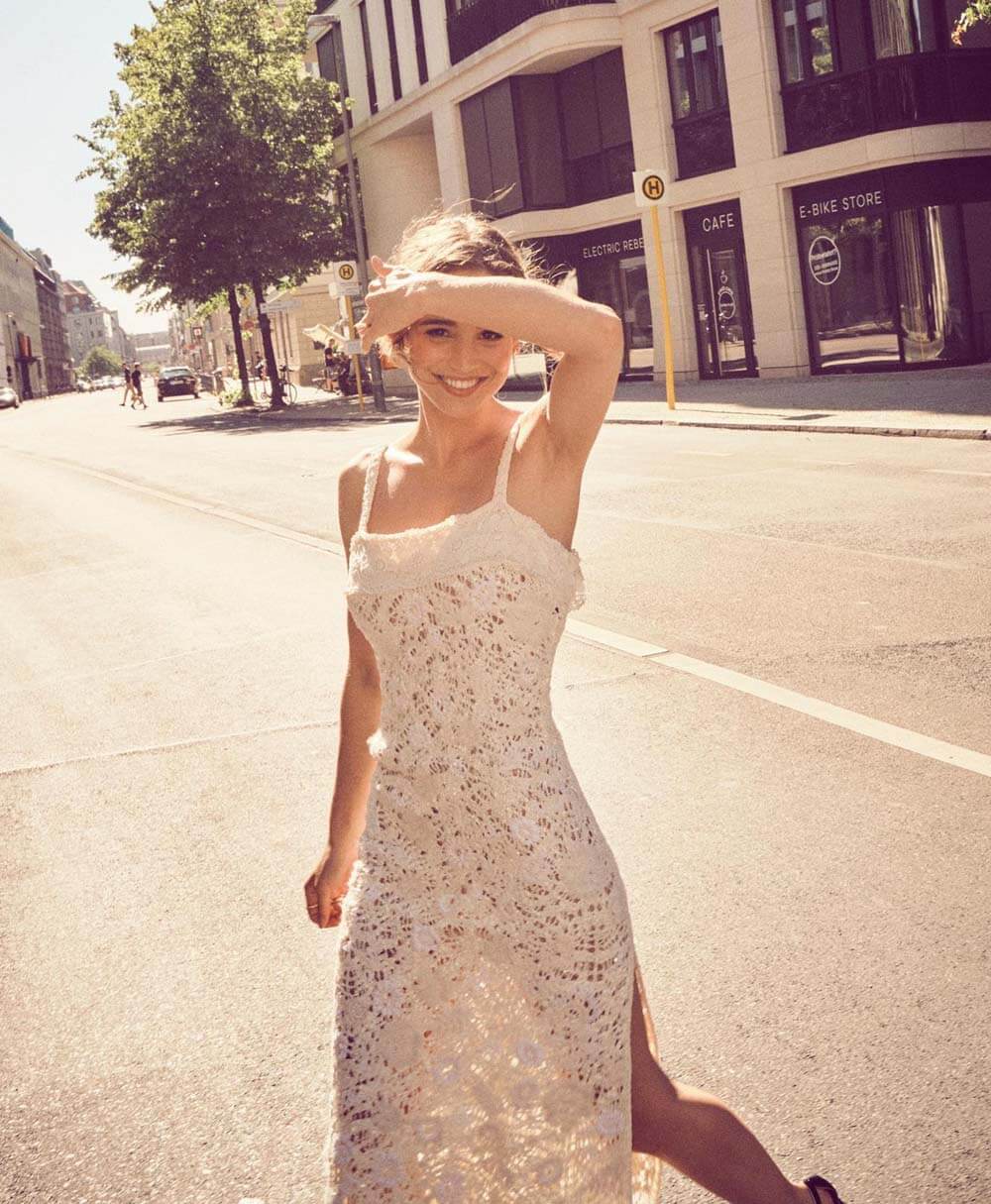 There's no doubt that Alba Baptista is an amazing match for Chris Evans. They are currently engaged and look forward to planning their wedding.
Chris Evans and Selena Gomez
In 2021, he was linked to the Lose You to Love Me singer, Selena Gomez.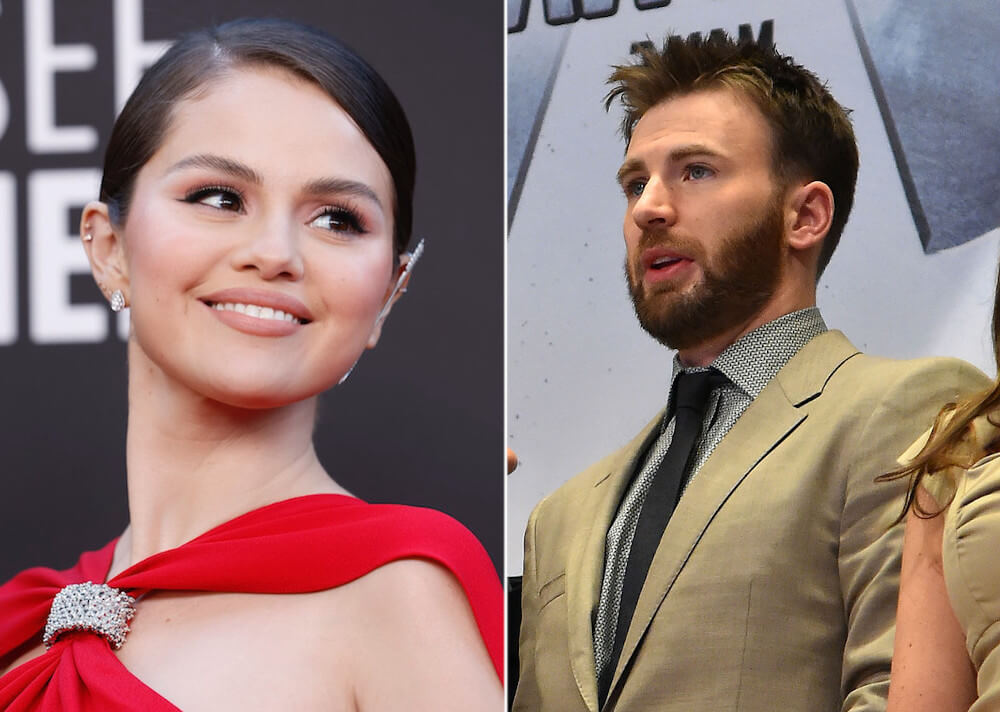 Chris Evans and Selena Gomez? It sounds like a perfect combo. Of course, everybody was rooting for them. But did they date back then? Or was it a mere rumor?
Sadly, Chris-Selena was just a rumor. They didn't date in 2021, but the rumor came in the first place with a solid reason.
It all started in October 2021 when Chris followed Selena's Instagram, and Selena was seen wearing Chris's white cable knit sweater in Knives Out. It was hard not to sense something between them.
However, neither Chris nor Selena addressed this rumor, and they let it fizzle out on its own. And right now, both are enjoying their single life and focusing on their careers.
Lily James Got Comfortable with Chris Evans
Selena wasn't the only hot take in Chris' recent love life. In 2020, there was also a rumor about Chris being comfortable with the Baby Driver star, Lily James.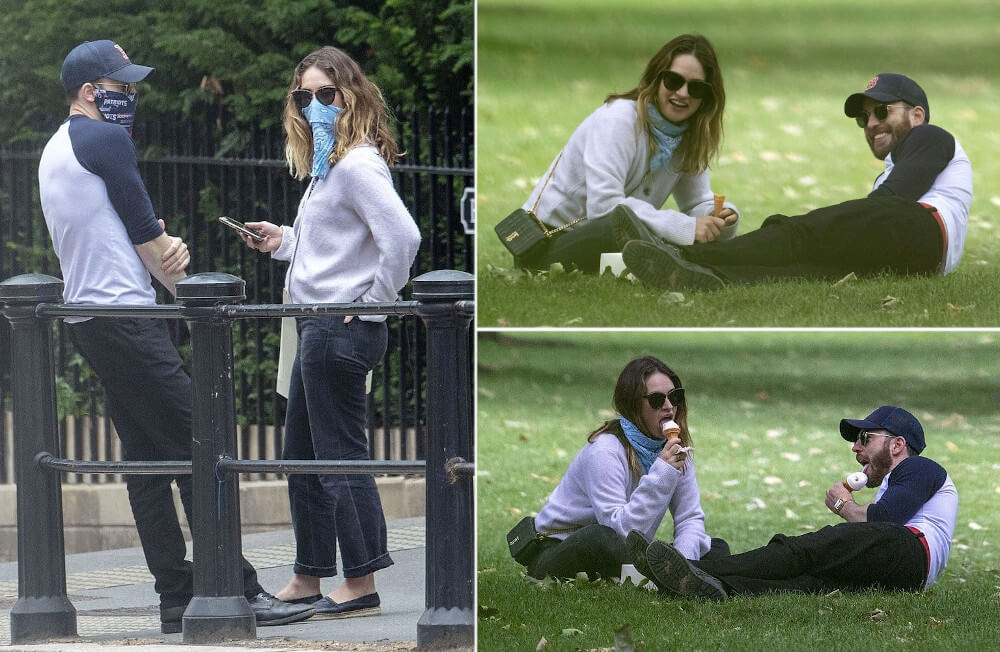 The rumor started when Lily James and Chris Evans were caught leaving a private members' club in London in the summer of 2020. Not only that, but the paparazzi also photographed them taking the same cab and going back to Evans' hotel.
A month after that, Lily and Chris had an ice cream date and laughed with each other at a London park. However, those two moments were the only evidence we have about Lily and Chris.
And just like his relationship with Selena, Chris and Lily didn't have anything to say about the rumor. They let the media and their fans speculate about them, and they didn't seem to mind.
The Reason Why Chris Evans and His Girlfriend Jenny Slate Broke Up
We finally arrived at Chris Evans official and serious relationship. We know that Chris can pull any woman he wants, but he's not only playing around. He loved to have serious relationships, which was depicted through Chris' previous relationships.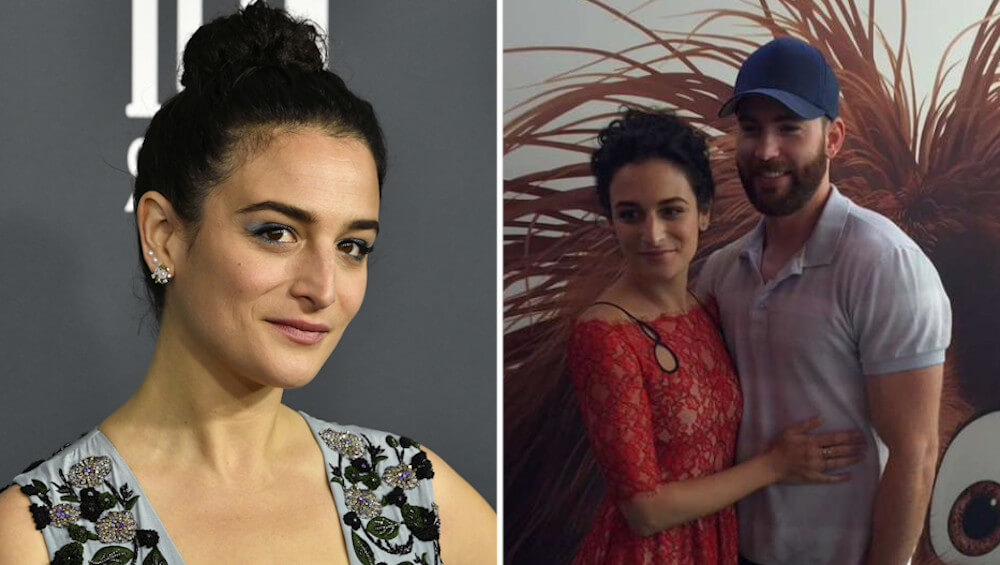 From 2016 to 2018, Chris dated his co star in Gifted, Jenny Slate. Their first encounter happened when they were cast for the role in the movie. But, according to InStyle, it turned out that they had been neighbors since they were still kids!
They found that very funny and made their bond stronger. Even more, Chris and Jenny play as a couple in the movie, so everything feels like a piece of cake for them.
Chris Evans and Jenny Slate were best friends before they started dating because Jenny was still married to her filmmaker ex-husband, Dean Fleischer-Champ. But, Chris took the opportunity when he saw one. The moment when Jenny divorced Dean, Chris confessed his feelings for her. Since then, the rest was history.
As sweet as it sounds, though, their relationship didn't go smoothly. After less than a year of dating, Chris and Jenny broke up in February 2017. According to Jenny's interview, the split wasn't because they weren't compatible but because Chris' fame was too overwhelming for their relationship.
Chris and Jenny decided to give it one more shot in November 2017. And again, in less than a year, they separated – for good this time. In this case, neither Chris nor Jenny hinted why they couldn't survive, but Chris mentioned in his interview with The New York Times his inability to "listen more" and "talk less."
Chris added that his relationship with Jenny had taught him many things, and he didn't regret any second he spent with her. Since 2018, Chris hasn't had any serious relationship that we know of.
On Dating His Childhood Crush: Sandra Bullock
It's normal for people to have a crush on Chris Evans, but has he ever had a crush on anyone? Surprisingly, Chris had his childhood crush, and Chris was rumored to date her in 2014. Whoa, it sounds like a dream comes true.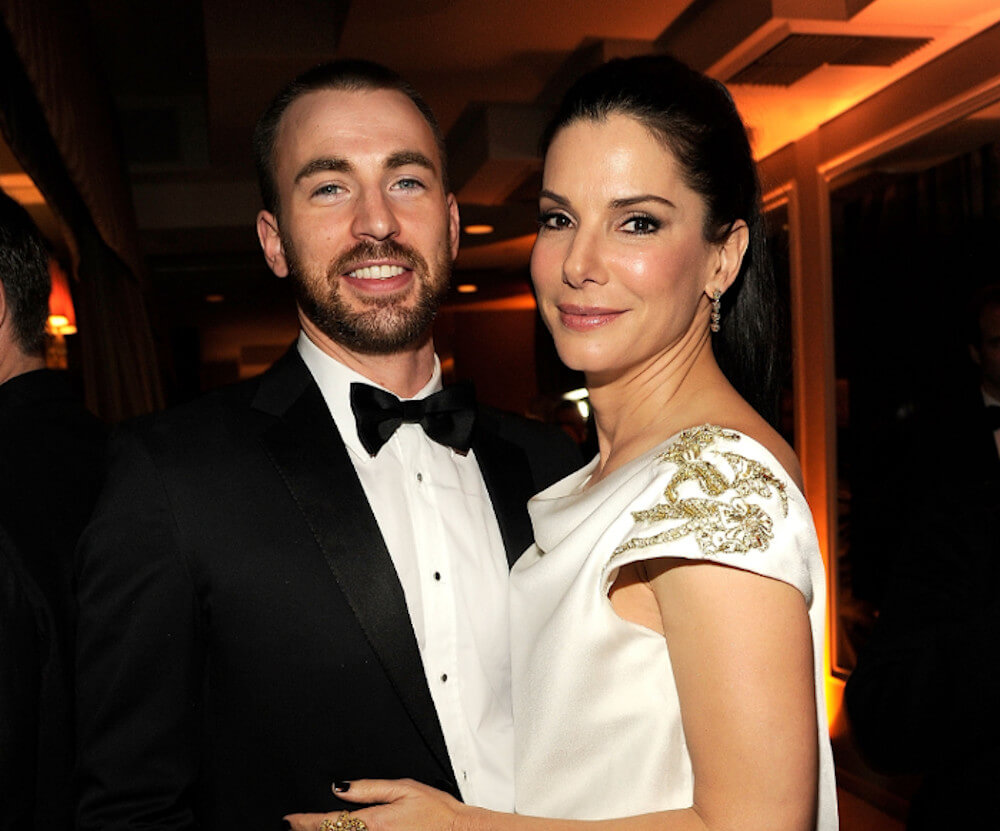 Yes, you read that right. The woman was Sandra Bullock. Rumor is that Sandra and Chris had a thing with each other in 2014. How serious were they, though?
Sandra and Chris had never dated, but they publicly admired each other. The two were also caught hanging out together several times. Sadly, the rumor stayed as a rumor.
"I used to be in love with Sandra Bullock when I was growing up. Sandy B was my girl," Chris stated three months after the rumor spread around the internet.
The rumor started to heat up when Chris and Sandra had dinner at West Hollywood with their A-lister friends. Although they had never been exclusive, it was fantastic to hang out and have a date with your childhood crush, wasn't it?
Chris Evans and Dianna Agron
Before, Chris had the best time with his childhood crush; he was seen going out and about with the Glee star, Dianna Agron.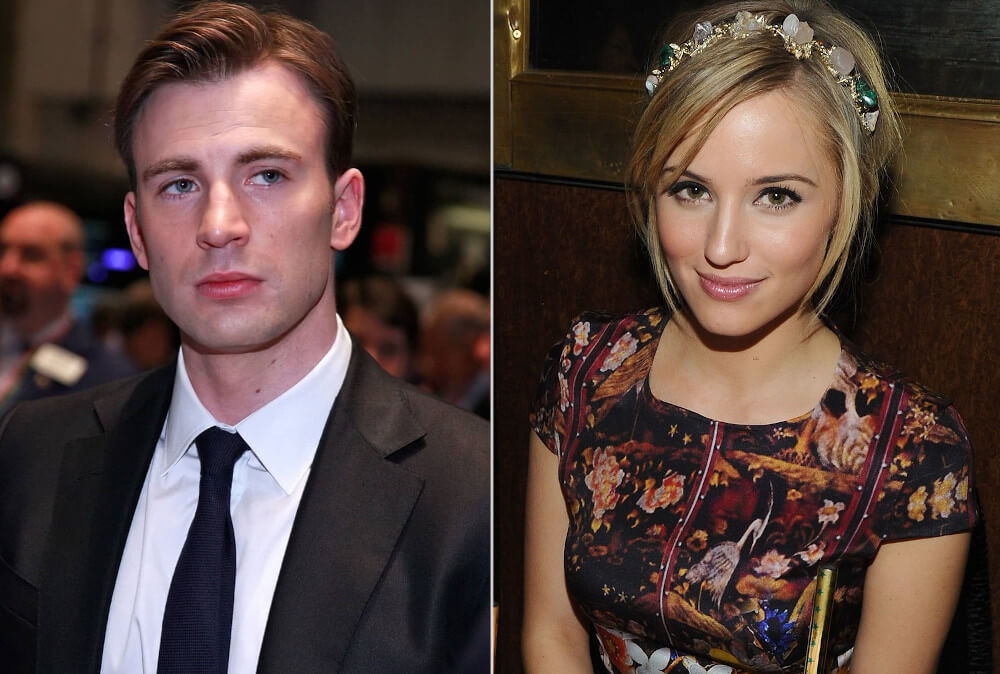 Some sources stated that Chris Evans and Dianna Agron dated briefly in 2011. Their attraction to each other started when they met at the 2011 Oscars.
At that time, Dianna had just split with his ex-beau, Alex Pettyfer. And, we guess that Chris is just being Chris: he took the opportunity when he saw one.
But, there was nothing serious between Chris and Dianna.
The Most On-and-off Hollywood Couple: Minka Kelly and Chris Evans
At this point, we will agree that Chris Evans' dating life has a lot of variations. But, wait until you know about Chris and Minka Kelly's on-and-off relationship.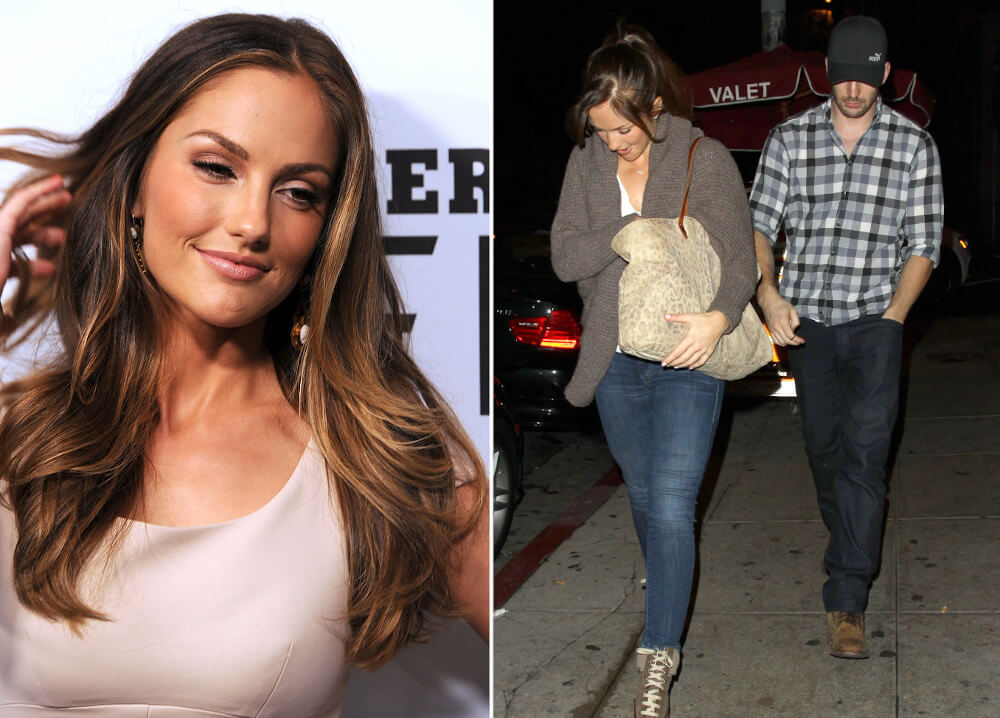 Chris dated Minka Kelly back in 2007. They used to be Hollywood's "it" couple. Unfortunately, they ended things only two months after they started dating. Well, it's Chris Evans that we're talking about, anyway.
Their relationship didn't stop there. Who would've thought the spark was still there after five years of parting? Minka and Chris rekindled in 2012. And this time, they tried their best to make the relationship work.
Minka and Chris dated again in September 2012 but broke up again in October 2013. Both of them didn't give an official statement regarding their breakup, but several insiders didn't mind sharing some information.
"Evans was still wary of her commitment, and he was being insecure and cautious," told the insider to Daily Mail.
And, guess what? They reconciled again – in less than a year. It looked like their feelings for each other were hard to erase, but they realized they were not good for each other. There was always room for another chance, though.
In 2014, Chris and Minka grew closer than ever. They were even spotted hanging out with their friends and families, and the two seemed ready to move into a more serious commitment.
"It looked like a family night out. They were with a bunch of people, including Chris' family, and Chris and Minka sat in the back while other people in their group got up and did some karaoke," a source told People.
Don't get your hopes too high, guys. Because they broke up again eventually, the family meeting didn't seem to indicate anything.
In 2015, though, Minka and Chris dated AGAIN for the fourth time. They were spotted walking their dogs at the park, and it seemed like they had a good time. Sadly, it was the last time we'd ever seen them together. They parted ways again, and neither wanted to give a fifth chance.
Jessica Biel Was Chris Evans Five-Year Girlfriend
Chris' longest relationship happened in 2001 with Jessica Biel. If we start to lose hope in Chris after knowing his on-and-off relationship with Minka Kelly and his short flings with many A-listers, Chris' love story with Jessica Biel is quite different.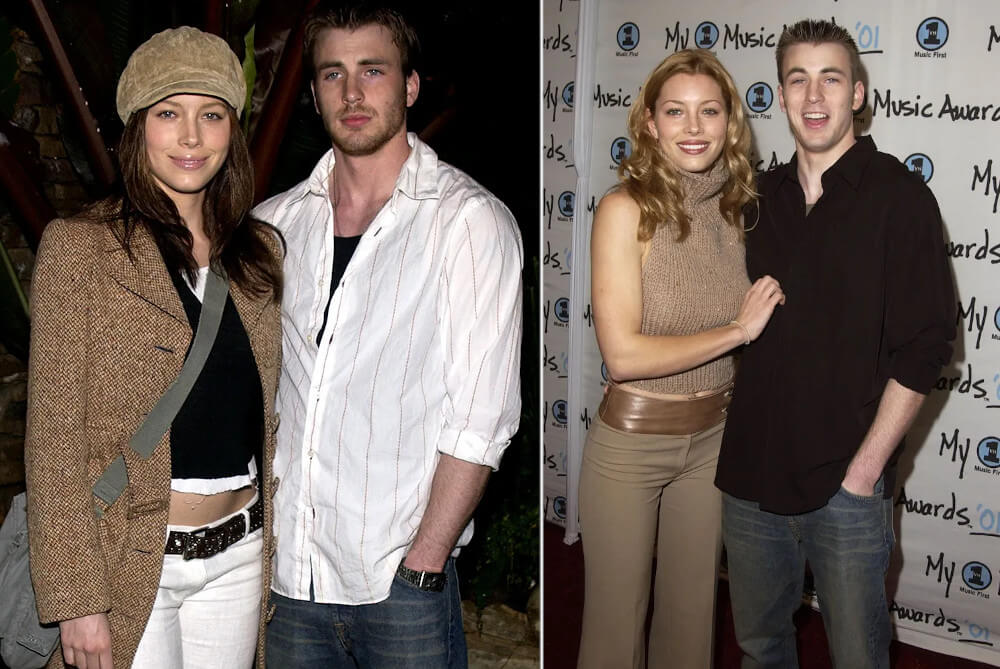 Chris Evans and Jessica Biel went to some red carpet events in their early years of a relationship. The two looked head over heels to each other whenever they appeared together. During their five years relationship, we hardly hear any fights or problems between them.
What's more heartwarming about this couple is that they starred in some movies together, including Cellular in 2004 and London in 2005. Chris stated that it helped them strengthen their relationship.
The two even thought about marriage. Jessica revealed in her 2005 Cosmopolitan interview that she and Chris "had always talked about it." Jessica also added that the pair wanted to have children.
Surprisingly, Chris and Jessica parted ways in 2006. It was shocking news since they seemed to be a mature, love-Dovey couple. Their breakup remained a mystery, but they stayed as close friends – even after Jessica Biel married Justin Timberlake.