Meg Ryan Net Worth: How She Became One Of Hollywood's Wealthiest Actresses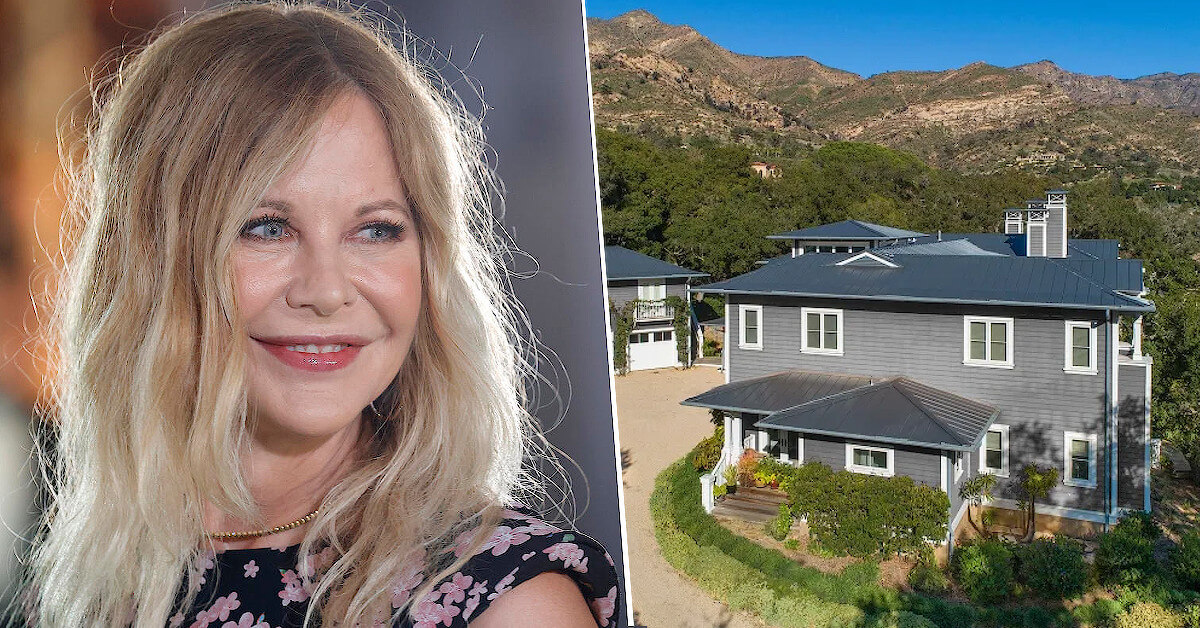 Meg Ryan is one of Hollywood's most successful (and wealthiest) actresses with over four decades-long careers! She has amassed a stunning net worth of $85 million under her name!
During the peak of her career, Meg was the director's favorite to portray the leading lady in various rom-com movies. At that time, the actress reportedly made $10 to $15 million for every box-office hit she starred in, making Meg the highest-paid actress in the world!
How Much Does Meg Ryan Earn?
During the peak of her career, Meg Ryan was known as the highest-paid actress in history. She received $5 million for her appearance in the drama I.Q. Three years later, she earned $8.5 million and $10.5 million for her roles in City of Angels, and You've Got Mail, respectively. As of 1998, she managed to earn $19 million from her acting career!
While her career in the 2000s suffered a downturn, Meg still received quite hefty paychecks. She earned $15 million each for her roles in Proof of Life and Kate & Leopold. From 1994 to 2002, Meg made more than $60 million from her movies!
With his jaw-dropping wealth, Meg Ryan never forgets to give back to the community. She's a longtime supporter of CARE, Equality Now, and Pangea Day.
Moreover, in 2016 Meg raised nearly $50 million of funds to support the Raise Your Hand campaign by Save the Children.
When Did Meg Ryan Start Her Career?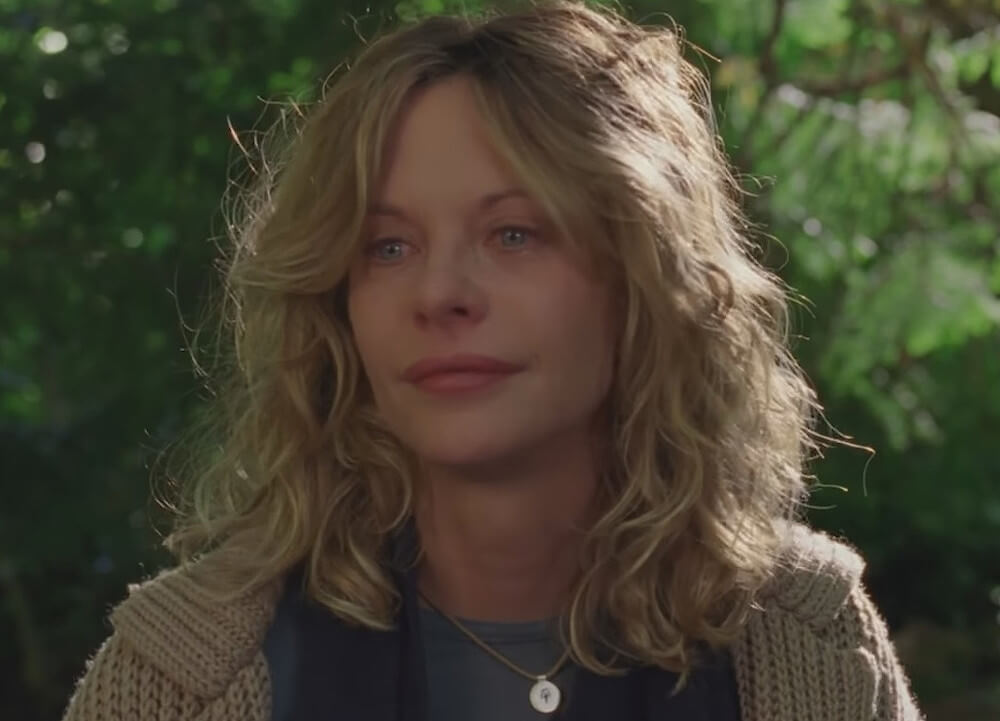 Meg Ryan's career started when she appeared in the 1981 movie Rich and Famous while still in college. She once admitted that her motivation to pursue acting was to earn extra money while completing her education.
Alas, following her major success as one of the main characters in As the World Turns, Meg was forced to drop out of college only a semester before she graduated. Meg later starred in Top Gun and later in Innerspace. In the latter, she met with her future husband, Dennis Quaid.
Meg scored her first role as the main character in the 1989 rom-com movie When Harry Met Sally… The role also earned Meg her first Golden Globe nomination. She later starred alongside Tom Hanks in the box-office hit Sleepless in Seattle.
In 1994, Meg Ryan portrayed an alcoholic high-school counselor in When a Man Loves a Woman, which surprised many, considering that she was known for her roles in rom-com movies. However, her acting received numerous praises, with critics claiming it was "a first-class production."
Despite the continuous success throughout the 1980s and 1990s, Meg's career suffered a downturn in the 2000s. Almost all the movies she starred in flopped, and her highest-grossing movie during that period was Kate & Leopold, with $70 million worldwide.
Meg later went on a three-year hiatus before returning to acting in the 2007 independent movie In the Land of Women alongside Kristen Stewart and Adam Brody. Although the movie received mixed reviews, her performance was praised, and the film was dubbed "the best work" Meg has ever done.
She debuted in movie directing with Ithaca, an adaptation of the 1943 novel The Human Comedy. Meg is currently working on the production of What Happens Later, which she will also star in.
How Many Houses Does Meg Ryan Own?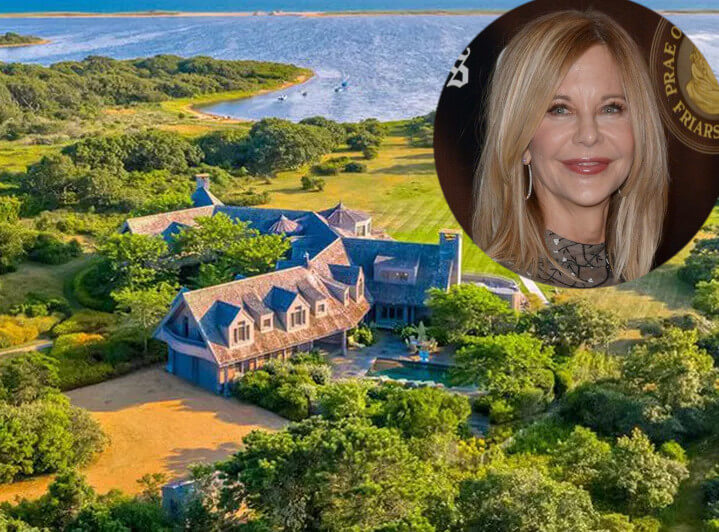 Like her filmography, Meg Ryan's real estate portfolio is extensive! Shortly before her divorce from Dennis Quaid, Meg purchased a stunning Bel-Air estate from movie director Stan Dragoti in 2000. For this 9,000-square-foot property, Meg spent $8.5 million! She resided in this mansion for over a decade before selling it in 2012 for $18.5 million.
In 2006, Meg purchased a 6,600-square feet mansion in Chappaquiddick Island, Massachusetts, which became her next primary residence. She dished out $9.125 million on the property before selling it in 2019 for $11 million.
She purchased a luxurious loft in New York City for $8 million in 2014. The loft sports a 4,100-square-foot living space which she renovated to match her personality. Meg eventually sold the property in 2016 for $9.85 million.
In 2020, the actress spent $5.025 million on a farmhouse in Montecito. According to Architectural Digest, the property boasts a 4,200-square-foot living space. However, Meg didn't live at this house for too long, as she sold the house for $13.3 million nearly two years later.
She later purchased a larger estate nearby with a 6,200-square-foot living space for $9.5 million. Besides a bigger space, the new house is surrounded by a vast garden and backyard, allowing Meg to enjoy mountain and ocean views from her window!
Did Meg Ryan Release A Book?
During the 2010s, Meg Ryan spent more time behind the camera to produce and direct movies. It was also during that period that she released an audiobook! The actress narrated The Human Comedy by William Saroyan, the novel she would later adapt into a movie in 2015.
How Many Roles Did Meg Ryan Turn Down?
For a celebrated actress like Meg Ryan, you can't blame her for being picky about the roles she portrays. In 1991, Meg was offered the role of Clarice Starling in the box-office hit The Silence of the Lambs. However, she refused because she thought the movie was too gruesome and violent. The role eventually went to Jodie Foster.
She also turned down several notable film roles, including the leading roles in Washington Square, Steel Magnolias, Double Jeopardy, Basic Instinct, and Backdraft. There were also several close calls for Meg. She was set to star in To Die For, Housesitter, and Heartbreakers. However, she ended up leaving the production for various reasons.