Lucy Hale Dating History: A Wild Ride Through the Past
Meet her many ex-boyfriends from musicians to actors.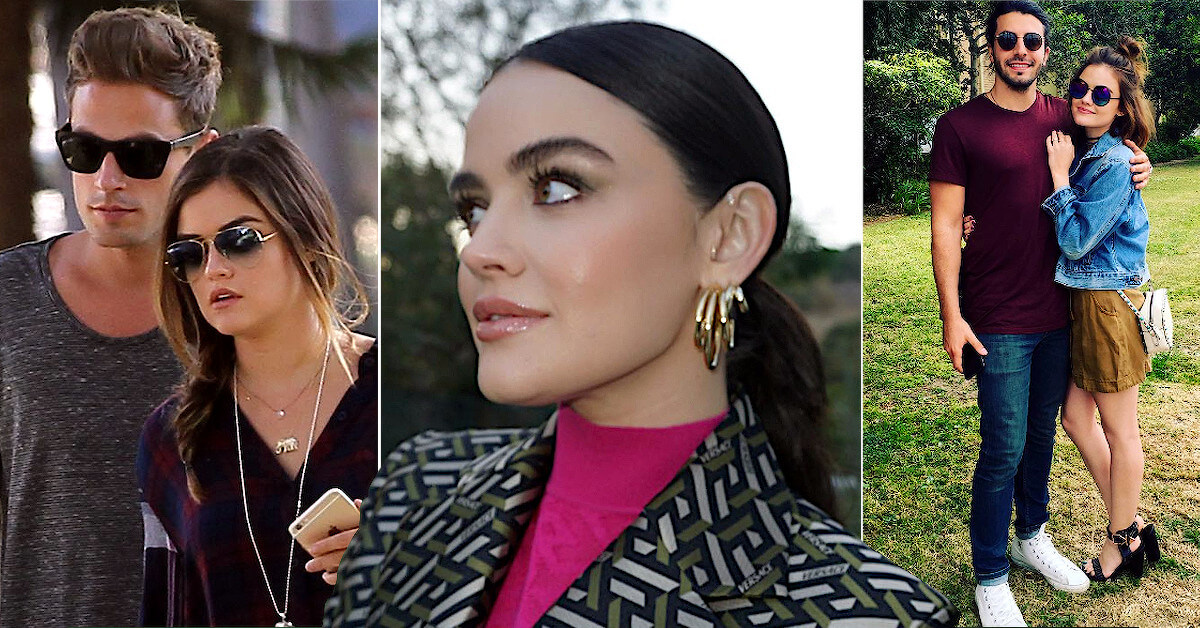 As one of Hollywood's It girls in the 2010s, Lucy Hale undoubtedly turns heads! With her adorable smile and charming personality, we can't blame people for falling head over heels for her!
Just like her accolades, Lucy Hale collects many ex-lovers. From fellow actors to musicians, no one escaped her charm. So, brace yourself to join the wild ride of Lucy Hale's past boyfriends!
Are Lucy Hale and Boyfriend Skeet Ulrich Still Together?
Lucy Hale and Skeet Ulrich sparked relationship rumors after they were spotted having a PDA-filled lunch date in 2021. During the outing, the couple seemed to be completely smitten with each other despite their 20-year age gap.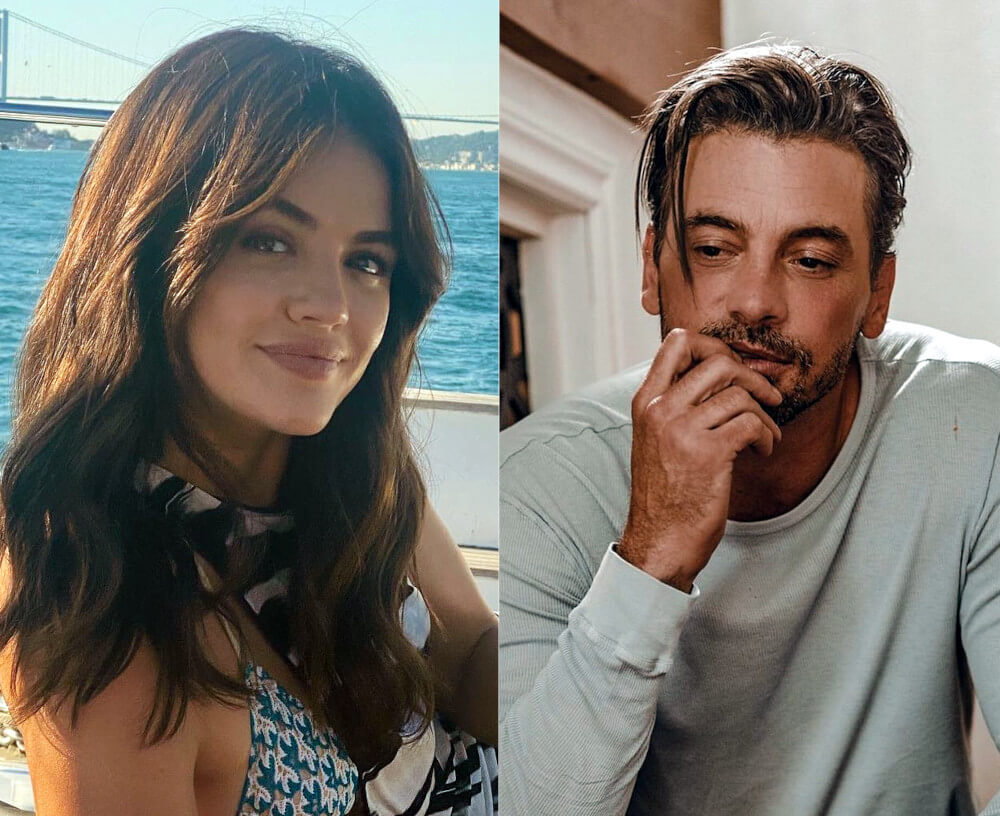 However, a source claimed that although Lucy and Skeet "were seeing each other for about a month," they were not dating! Another source shared in Daily Mail that Lucy is currently "focusing on herself." However, she "thinks Skeet is a great guy."
After her brief fling with Skeet, Lucy has yet to be seen with another guy until this day.
Lucy Hale Dating History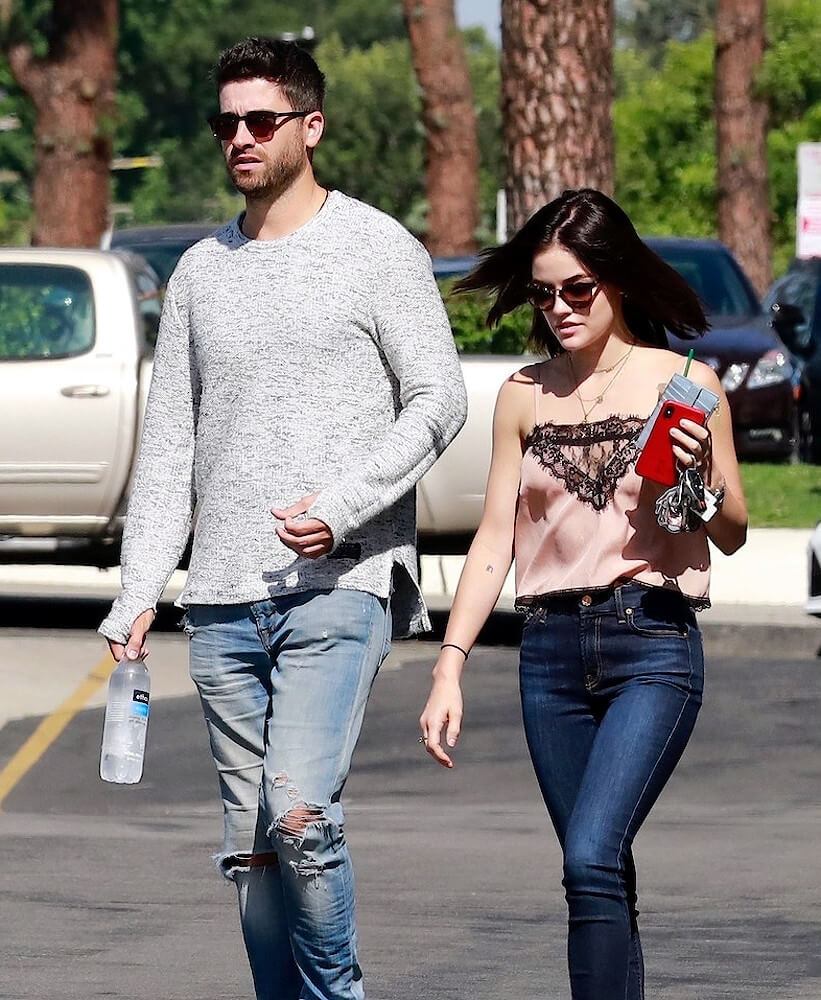 Shortly after she separated from Riley Smith, Lucy Hale quickly moved on with another hunk actor, Ryan Rottman!
The pair sparked dating rumors after they were spotted running a morning coffee run with hands intertwined.
While Lucy and Ryan kept PDA minimum, many people supported their relationship, claiming they would make a great couple. Unfortunately, fans might need to bury those hopes as the coffee run was the couple's only public outing!
Why Did Lucy Hale Break Up with Riley Smith?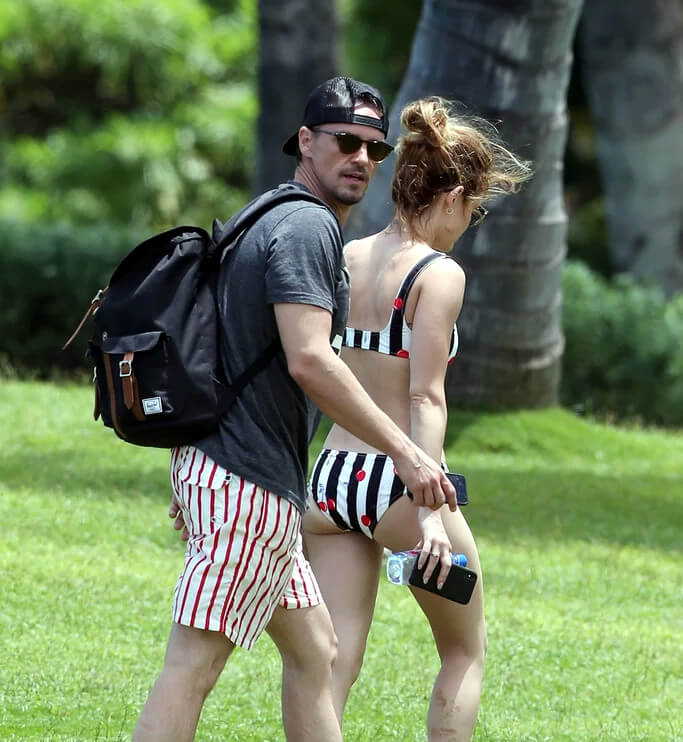 Lucy Hale and Riley Smith showed splendid chemistry in Life Sentence, probably because they were an item in real life!
Yep, the pair dated in 2018 and were even spotted celebrating Valentine's Day with a romantic dinner full of PDA. Not only that, Riley was seen giving a rose to Lucy before kissing her full on the lips. Several months later, the couple was seen having a vacation in Hawaii. 
Unfortunately, their romance seemed to be fizzled out as Valentine's Day fever wore out. In July 2018, a source told Us Weekly that Lucy and Riley "are no longer dating." The source cited their busy schedules as the main reason their relationship "didn't work out."
Lucy Hale and Anthony Kalabretta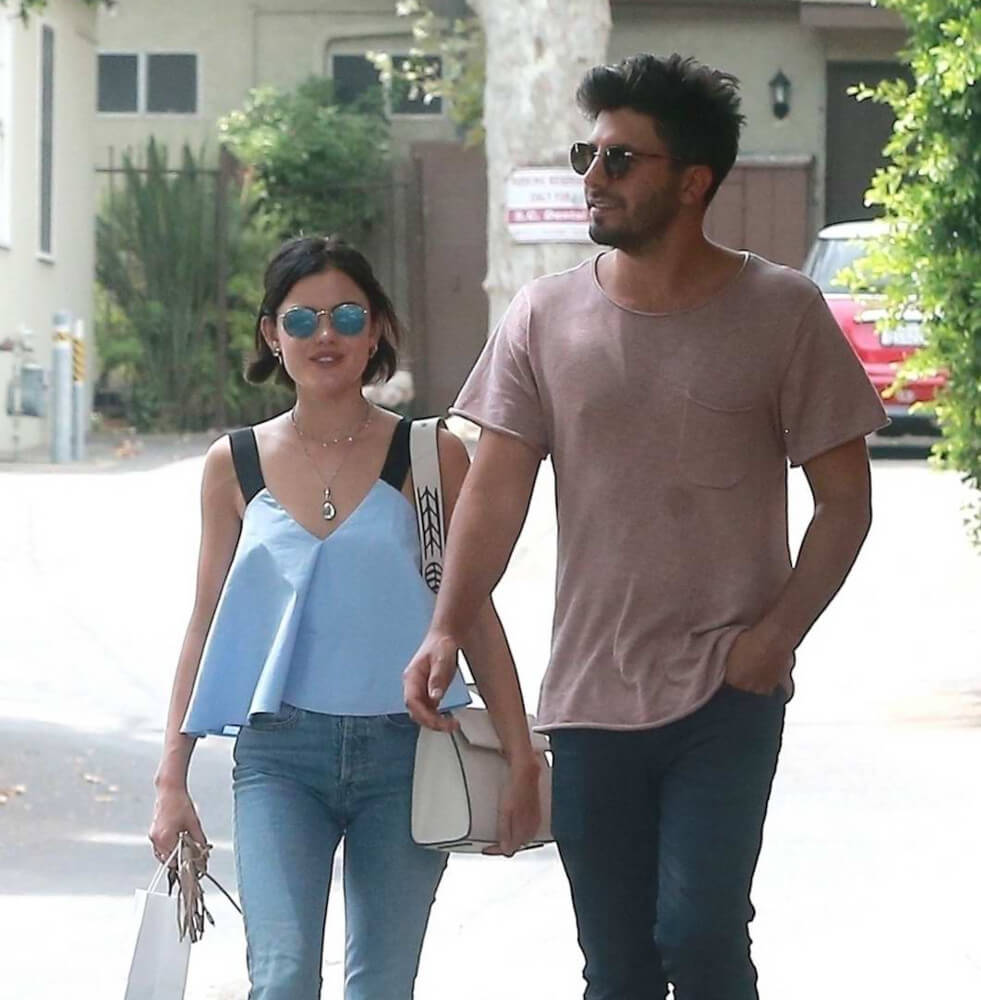 Anthony Kalabretta is one of two long-term relationships Lucy Hale once had. The pair began dating in 2015, as the pictures of them having fun at a beach in Hawaii were leaked shortly after their basketball game night date.
Although several sources claimed that Lucy "became a homebody" when dating Anthony, that didn't mean the couple never stepped out for dinners or concert dates! In 2016, Lucy and Anthony were seen leaving Leon Bridges' concert while holding hands. The pair wore matching outfits, sporting white tees, and black outers.
Later that year, rumors began to circulate that the pair had broken up, which was immediately shut down by Lucy herself. Through her Twitter account, Lucy claimed that the rumors were "false."
However, in 2017 the pair suddenly deleted all pictures of each other on their respective Instagram account. They also unfollowed each other, making fans suspect that Lucy and Anthony have broken up for good.
Tony Oller and Lucy Hale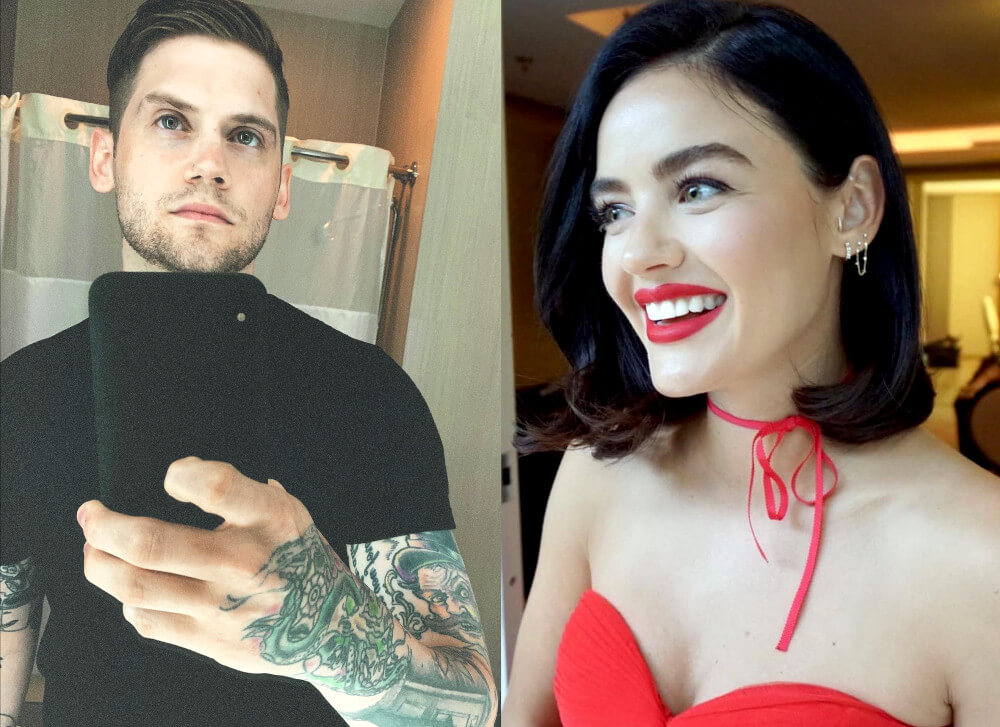 Lucy Hale drove fans wild after she was caught exchanging flirty tweets with MKTO's frontman, Tony Oller. It all started after Tony tagged Lucy in his tweet about the Pretty Little Liars premiere, telling her to "get home soon." Also, Lucy and Tony got flirty while discussing Tony's ideal type of girl online!
While fans knew that Lucy and Tony were old friends, it didn't stop them from wishing that the young stars had ended up together. I mean, friends to lovers trope, who doesn't like it? Unfortunately, it seemed wishful thinking as Lucy started dating Anthony Kalabretta shortly after her flirty interaction with Tony.
When Did Lucy Hale Start Dating Adam Pitts?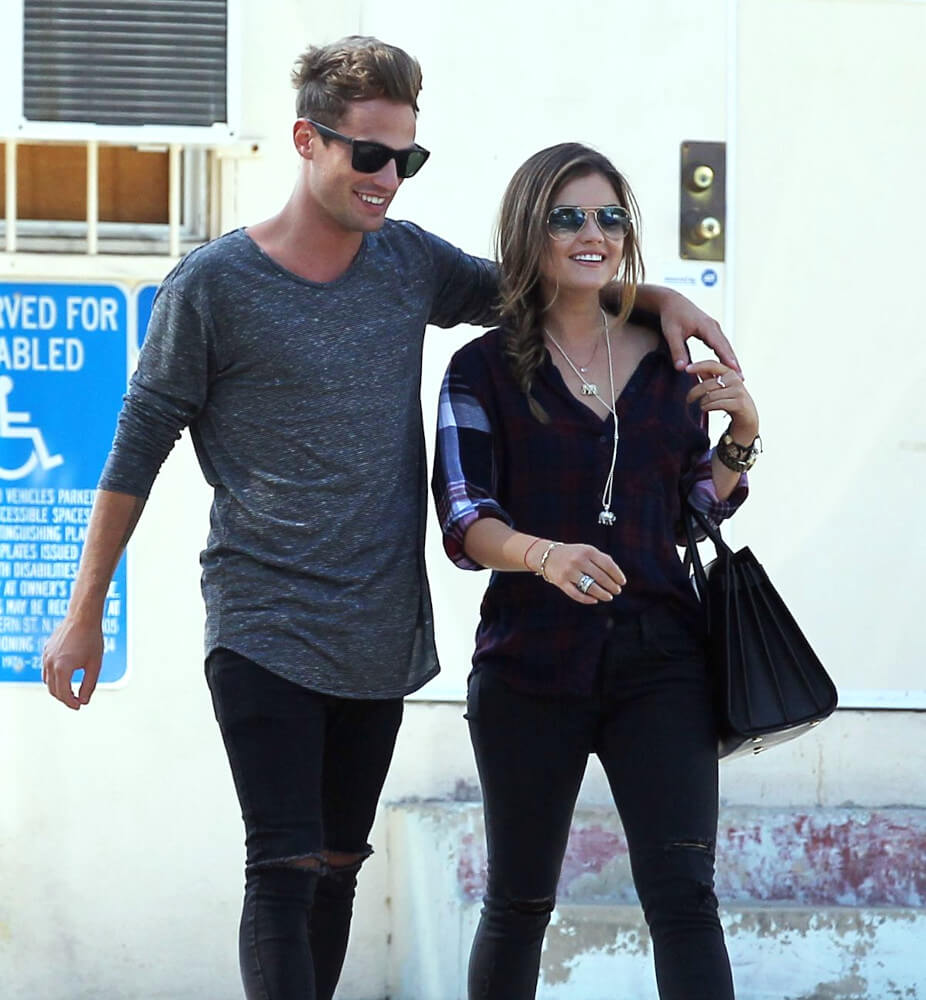 In 2014, Lucy Hale sparked romance rumors with musician Adam Pitts after they admitted on social media that they had been hanging out. However, it wasn't until months later that the couple was pictured holding hands while shopping in Beverly Hills.
Later that month, Lucy and Adam were again spotted together during their mid-day stroll. Getting bolder with their PDA, Adam comfortably wrapped his arm around Lucy's shoulder as they had their lunch date with big smiles.
Why Did Lucy Hale Break Up with Joel Crouse?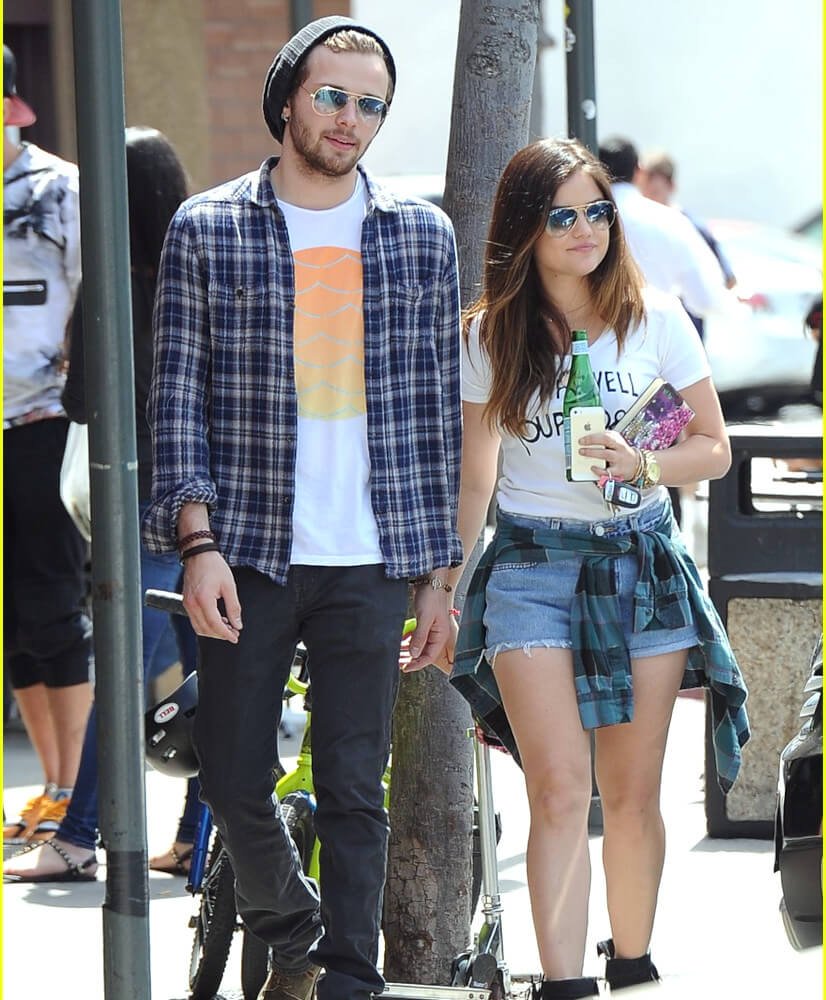 Lucy Hale briefly dated Joel Crouse before she went out with Adam Pitts in 2014. The pair were first seen together when they sat courtside at a Lakers game and were touchy with each other. At one point, Joel rested his hand on Lucy's knee while she hugged his arm affectionately.
After the game concluded, Lucy also took to Instagram to post pictures of her and Joel. In the now-deleted picture, she affectionately referred to him "like a kid in a candy store."
However, like most of Lucy's other relationships, their romance didn't last. According to Us Weekly, Lucy and Joel broke up after only two months of dating. A source revealed that the main reason behind their separation was "the distance," and their busy schedules made their relationship" too much."
How Long Did Lucy Hale Date Graham Rogers?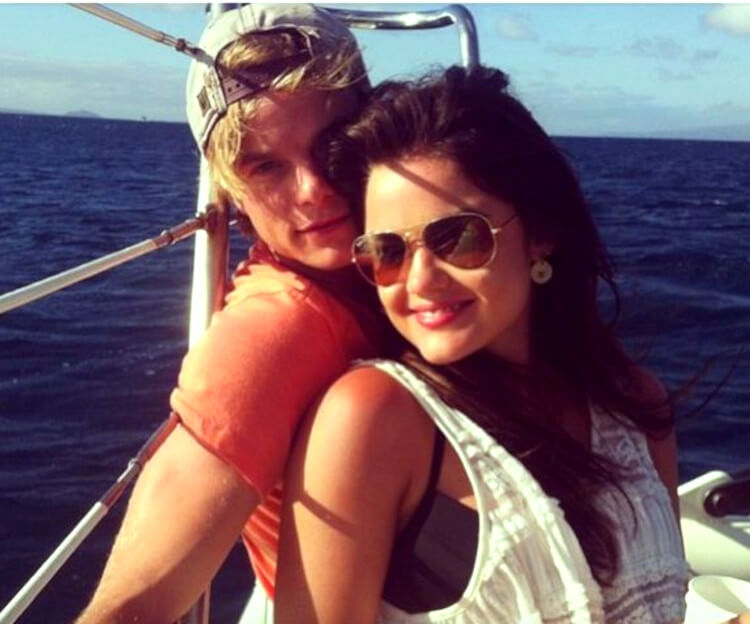 Lucy Hale once dated Graham Rogers in 2013, and unlike any other of her relationships, the actress confirmed the rumors directly in an interview with Us Weekly. She gushed about her then-boyfriend, claiming that Graham "is such a sweetheart."
Rumors started to circulate after Lucy and Graham were pictured enjoying a romantic beach getaway in Hawaii. Huh. It seems like an ongoing pattern for Lucy, bringing her lovers to Hawaiian beaches!
While Lucy admitted that she's "past the bad-boy stage," their romance only lasted for three months, as the couple decided to part ways and returned to being friends.
Well, it seems like she's not really past the stage entirely!
Behind Lucy Hale's Public Break Up with Chris Zylka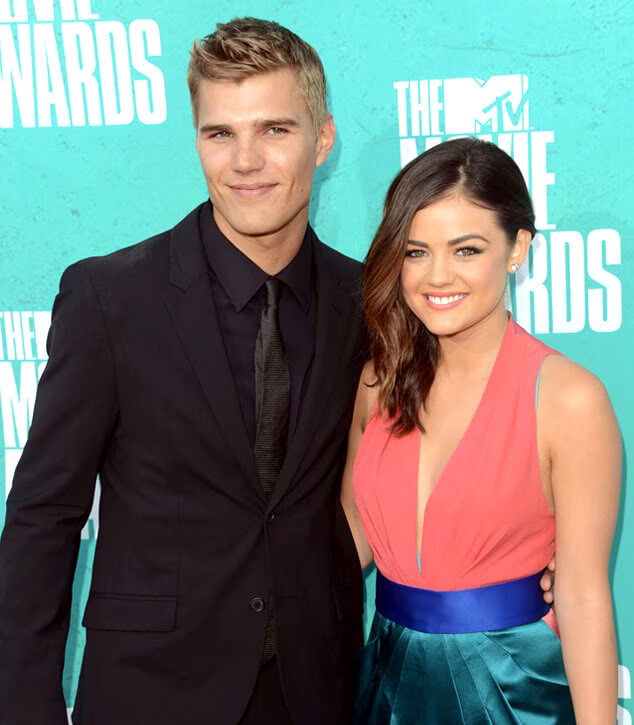 You just had to be there.
In 2012, Lucy Hale and Chris Zylka had a public breakup after being lovey-dovey for six months. When they were dating, the former couple frequented The Grove quite regularly. Chris was also often gushing about Lucy, claiming her as "THE bell of the ball," for example.
Fast forward to six months later and their break up, Chris decided to be equally as public on Twitter. To a fan, the actor admitted that they broke up because Lucy thought "she was too good" for him. He later slammed Lucy with a cryptic message, implying that she's a celebrity bound to "fade away."
However, it was only caused by the heat of the moment, as Chris immediately apologized for the tweets. He stated that Lucy is "one of the most beautiful" people he had ever met and that he "apologize for tarnishing any view anyone has on this amazing woman."
Alex Marshall and Lucy Hale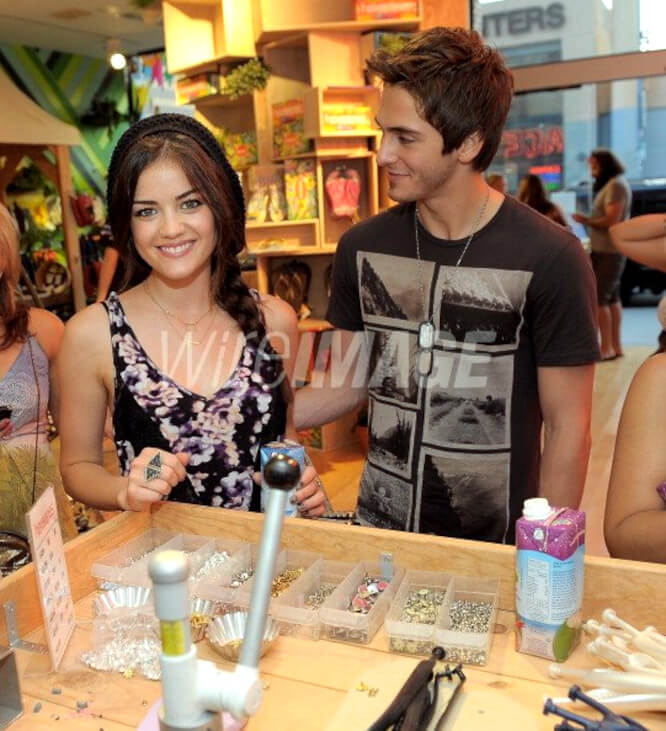 Lucy Hale was once romantically linked to The Cab's keyboardist, Alex Marshall. The couple reportedly dated for several months, from 2010 until 2011. At one point, they attended several events together, and Lucy coyly bragged that Alex bought her roses!
Although they seemed happy with each other, one of Lucy's exes didn't share the same sentiment. David Henrie, the man Lucy dated before she moved on with Alex, was spotted provoking Alex outside of a club, which resulted in them being involved in a fight.
Many fans suspected the fight was about Lucy, and it seemed to be confirmed by Alex's bandmate, Alexander de Leon, who tweeted that he "would have done the same if someone messed with [his] girl."
Lucy Hale and David Henrie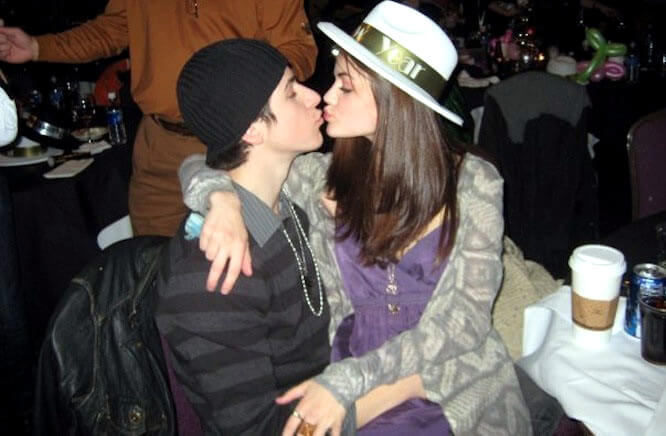 In 2007, Lucy Hale fell hard for the star of Wizards of Waverly Place, David Henrie. The couple dated for more or less two years, which is quite a record for a young couple like them! Although they ended their romance in 2009, David later admitted that he "always thinks of her."
Now that's either sweet or creepy. It depends on how you see it.
When Lucy released her debut album in 2014, five years after they broke up, David told J-14 that he "always told her she has to get into music." He also shared how their past together made him "end up liking the country a lot."
Huh. Perhaps that's why he fought Alex Marshall once the latter started dating Lucy!
Kendall Schmidt Is Lucy Hale's First-Ever Boyfriend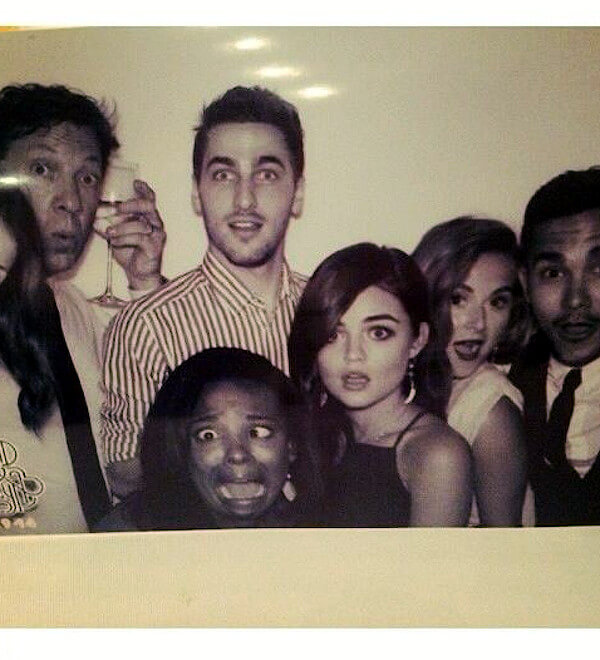 This might come as a surprise for fans, but Kendall Schmidt himself confirmed it with Popstar! In 2012. The singer explained that they were dating when Lucy Hale was 15, and he was 16 or 17, making them each other's first lovers.
Years later, on another occasion, Lucy also shared stories about Kendall, sharing that he played a role in introducing her to best friend and co-star Ashley Benson years ago when they were still teenagers!