Is Julia Roberts Married in 2023? Who Is Her Husband?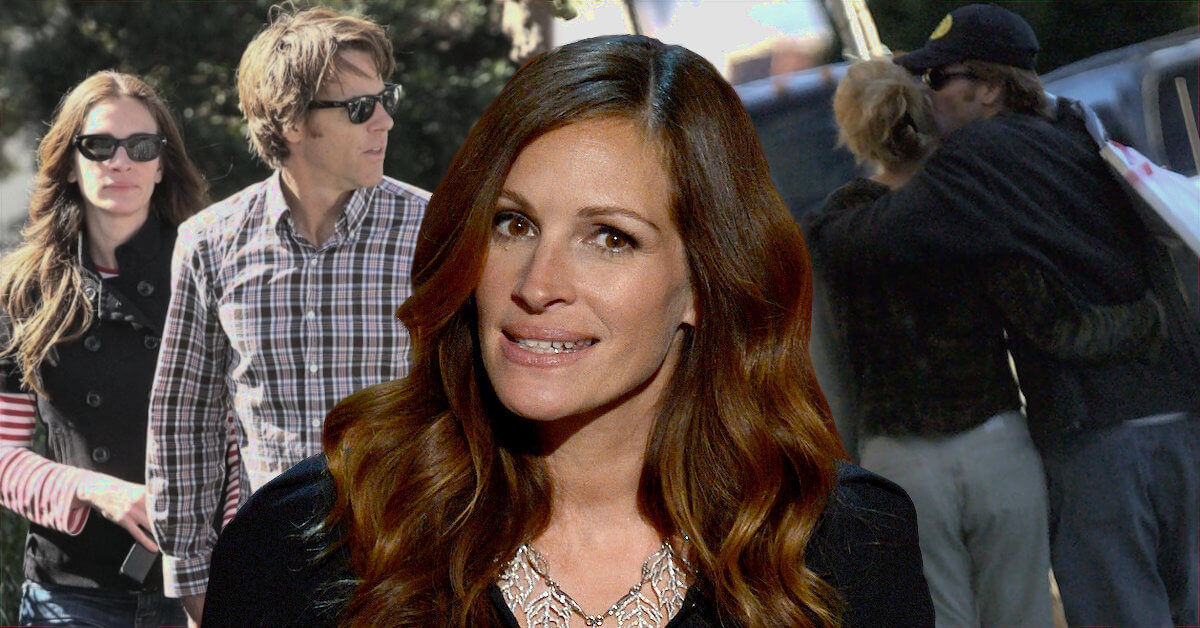 Who doesn't know Julia Roberts? This beautiful lady, whose actual name is Julia Fiona Roberts is, often appeared in several hit movies, such as Pretty Woman and Erin Brockovich.
Julia was born on October 28, 1967, and she has two siblings and one step-sister. Her mother is Betty Lou Bredemus, and her father is Walter Grady Roberts.
She also has an older brother named Eric Roberts, an older sister named Lisa Roberts Gillan, and a younger step-sister named Nancy Motes.
Julia Robert Husband: How Did They Meet?
Julia had one marriage relationship before she married Daniel Moder in 2002. She was married to Lyle Pearce Lovett, a singer, songwriter, actor, and producer.
He has been active as a singer since he has recorded 13 albums and released 25 single projects until now.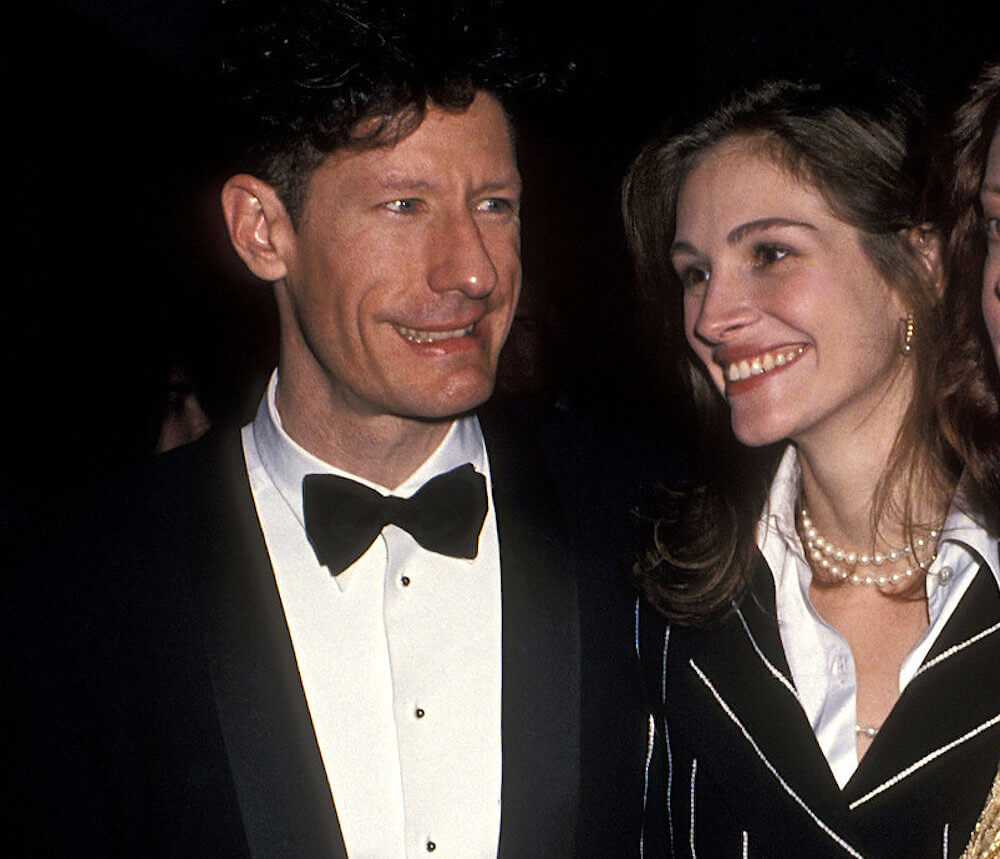 Julia Roberts and Lyle Lovett met through mutual friends (Julia's explanation to the media). However, they had met before on-screen in The Player movie. Julia said that she was a fan of his music, and she occasionally would listen to Lovett's tapes in the car. The love blossomed in 1993, and they then decided to wed that month. It seems like the fan and artist relationship is found here.
They had a classic church wedding, though tour dates and shooting schedules. They had a lovely wedding where Lovett played a show and brought Julia out on stage. He told the audience, "Welcome to the happiest day of my life."
The press still noticed the separation of the two. Naturally, an actress and a singer living on one's own could be a common issue. However, Julia was spotted dancing with a co-star. They never spent more than a week together (according to Lovett).
Then in the spring of 1995, they announced their separation.
In 2002, Julia Roberts then married Daniel Moder on July 4. They met each other on the set of The Mexican, where Julia Roberts starred as Samantha Barzel. Daniel Moder was the assistant camera of The Mexican back then.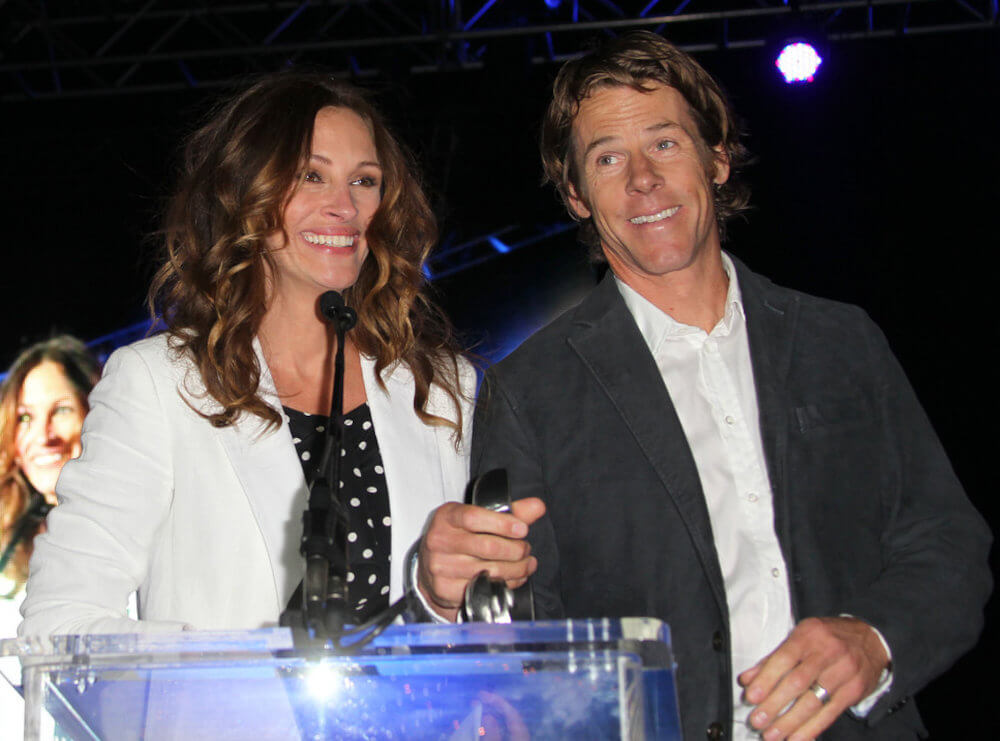 Julia and Daniel had three kids together. Two of them are twins named Hazel Patricia Moder and Phinnaeus Walter Moder. The youngest one, aged 14, was called Henry Daniel Moder. Daniel often posts his sweet family moments on social media. He is a lovely guy who even posted a picture of his twins on their birthdays. He seemed very thankful to his children because of them; he could be helped through fatherhood.
The same goes for Julia. Julia posted a photo of their twins with the caption "17 of the Sweetest years of life". And in June 2021, Daniel also posted a video of the youngest son, Henry, who turned 14 at that time.
It seems like Julia and Daniel's family is the greatest thing for both of them. Seeing this kind of sweet news made people wish nothing but happiness for five of them (including the kids).
Julia Roberts Took a Chance to Be a Part of Girls' Empowerment
In 2019, the actress took a chance to be a part of the education and empowerment of girls in Asia. The activity took place in Vietnam at first. In Wonder (2017), Auggie's mother would travel to Vietnam on December 9 and participate in the Obama Foundation's Girls Opportunity Alliance.
After they finished in Vietnam, they traveled to Malaysia and took part in the Leaders: Asian-Pacific Program. The program in Malaysia would be a sharing session, where Mrs. Obama and Ms. Roberts would talk about the trip to Vietnam and the lessons from their leadership journeys.
Julia said in the interview that it was pretty unfortunate that about 98 million girls around the world were not studying properly in formal school. It put her under stress since she thought knowledge was the true power.
Furthermore, women are 52 percent of the world's population. We have to have women have the proper education to save themselves, gain their rights, and support themselves. It is the only thing that will keep us, literally, everybody.
Unfortunately, the event was closed to the public, but specific sessions could be seen via Livestream.
Julia Roberts' Dress as A New Style for Summer 2021
While Julia Robert gained considerable popularity thanks to her appearance in Pretty Woman, Hunza G tried to put Julia's outfit in the movie as the summer style. Since the film was a big hit in its era, it was okay to bring back memories.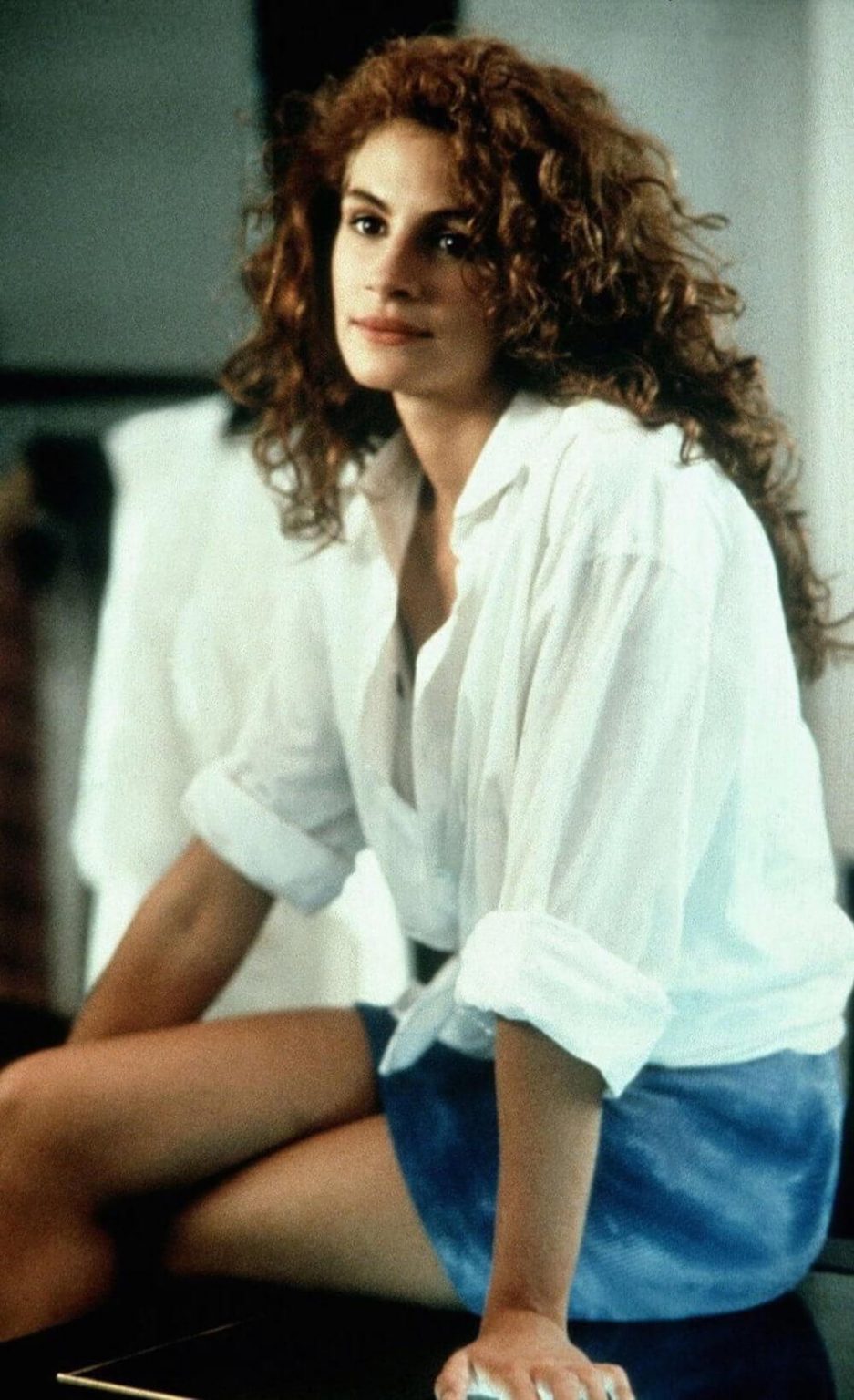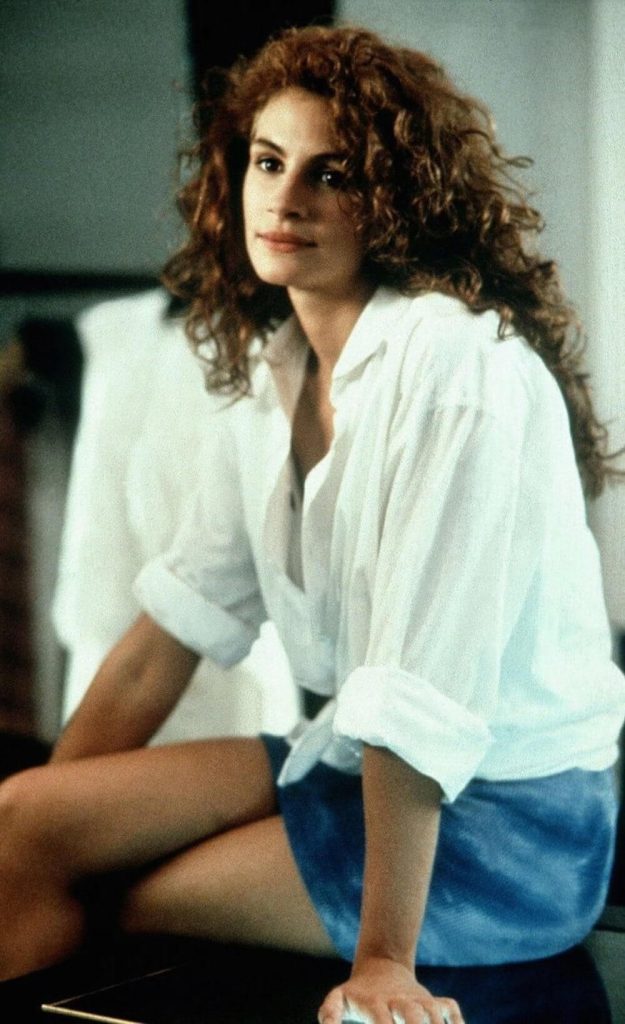 Georgiana Huddart, the creative director of Hunza G, made a reasonable statement about this. Summer 2021 is the perfect time to make this style popular again since people felt stuffed this summer and only wanted to get dressed in a skimpy outfit.
The dress would comprise a skirt and a crop-top connected by a metal ring over the torso. Though the movie was quite old, the fashion used in the film could be renewed again. Today's style is about creativity. Even from the 30 years old design, people could make it famous again as if it is a new concept for the year.
The designer was told that the dress was meant to make girls feel excellent about themselves and their bodies, regardless of size and shape. The designer hopes that women would feel confident and assertive in Vivian's dress from Pretty Woman through this outfit.
Though people might think that the dress would have modifications since it was not 1990 but 2021, the designer made them exactly like a 1990s outfit. There are no significant changes since she thought that it would be just another cut-out dress if it were changed, even if just a little.
Well, do you think that you will be interested in trying this kind of outfit for your next summer?
Julia Roberts' Hairstyle on Drew Barrymore
Other than the outfit, what could be remembered from Julia Roberts? Yes, her hairstyle. Her curly hairstyle of Vivian in Pretty Woman could be very trendy since it was one of her hit movies in 1990.
Drew Barrymore showed her curly hair off at the Christian Siriano 2022 show. People would recognize at once that it was Vivian's hairstyle from Pretty Woman.
Julia Roberts First Step as an Actress
Julia's parents used to run an actors' workshop. Perhaps people would think that Julia could be an actress from her parents' business. However, that is not the case. Initially, she did not have any experience as an actress, to begin with.
Moreover, according to The Indian Express, she dreamed of being a veterinarian at the beginning. She loves animals, but then with her brother, an actor, she gradually moved her interest to the acting world.
In addition, she said that being an actress is an excellent way to observe human behavior and people's reaction to doing or receiving things. It seems that it is the same as a veterinarian, right? The only difference is that a veterinarian would observe animals when an actress would observe human actions plus act like one.
Well, so at first, she was recommended by Eric Roberts (Matt Dillon's doctor in Head Full of Money), her brother, to play a small part as Eric's on-screen sister in Blood Red (1989). After her debut in Blood Red was completed, she made numerous television appearances before joining a movie produced by Petrie titled Mystic Pizza (1988).
The career of Julia keeps rising after she was cast in a movie which has Shirley MacLaine, Olympia Dukakis, and Sally Field. The movie's name is Steel Magnolias, produced by Ross in 1989, one year after Julia's first lead in Mystic Pizza.
Other Movies or Television Series Which Have Julia as a Cast
There were numerous movies and television series that Julia worked on besides Steel Magnolias and Mystic Pizza. It was quite a big decision for Julia to be an actress. Seeing how many movies and television series choose her as one of the casts, it shows that Julia Roberts has become one of the prominent actresses in the US.
Several movies that had Julia as a cast are Flatliners, Sleeping with the Enemy, The Pelican Brief, Something to Talk About, Mary Reilly, My Best Friend's Wedding, and Stepmom. She took part in a role, but she also gained credit as an executive producer there.
Her career continued to bloom as, in 2000, she launched her own production company. The same year she took a starring role in Erin Brockovich. This movie was one of Julia's successful projects, as she gained an Academy Award for the best actress because of it.
Later on, she starred alongside Brad Pitt, George Clooney, and Matt Damon in Ocean's Eleven, produced by Soderbergh (2001).
It seems that as years passed by, people recognized Julia as a 'mother' since she has appeared three times as a mother. It looks like Julia also enjoyed her acting as a mother since she also has three children herself.
Three movies which show Julia played as a mother are Secret in Their Eyes (2015), Wonder (2017), and Ben Is Back (2018).