Who is Will Ferrell Wife? Truth About His Marriage & Children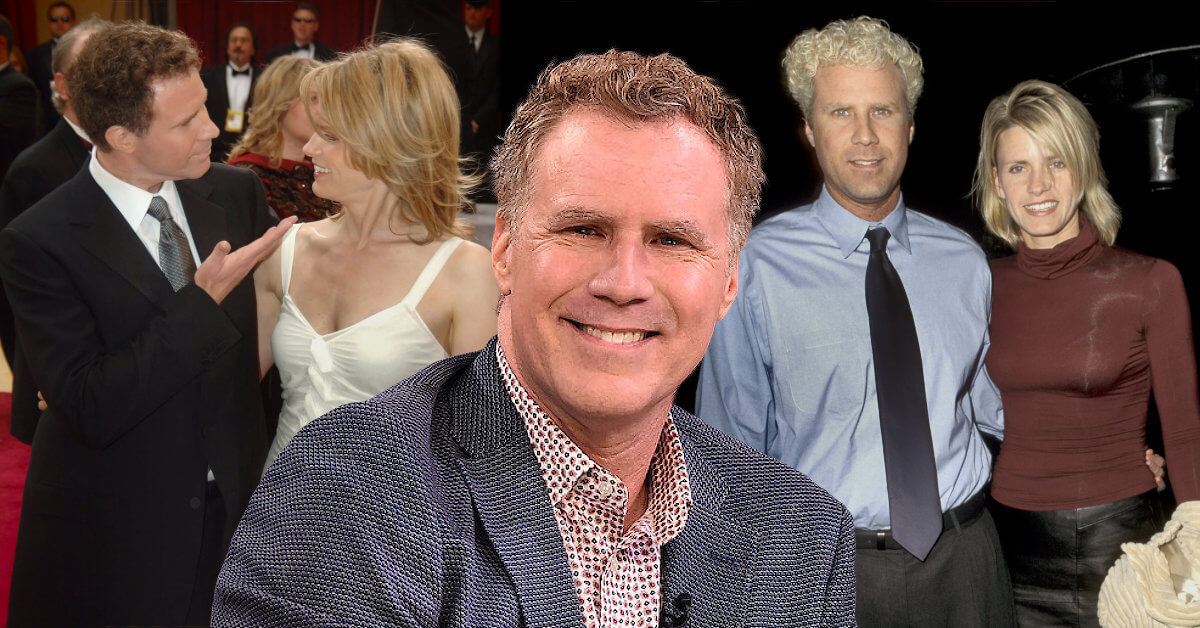 Will Ferrell, the Saturday Night Live superstar, is surprisingly very private about his personal life. He might be the life of the party on television, but he put his privacy above all else.
Besides being a comedian, he's also starring in many big movies such as Elf, The Other Guys, and Succession. Will is a producer and writer as well.
He has won three Primetime Emmy Awards throughout his entire career and has been nominated in several prestigious awards; Golden Globe Award and Tony Award are on his lists.
So, what can we know from Will Ferrell's personal life and relationship?
Does Will Ferrell Have a Wife?
Contrary to what we might think about Will, he turns out to be a completely different man between his persona on television and in his real life. Will's love story with his twenty-years wife, Viveca Paulin, explains why it is so easy to admire and fall in love with him.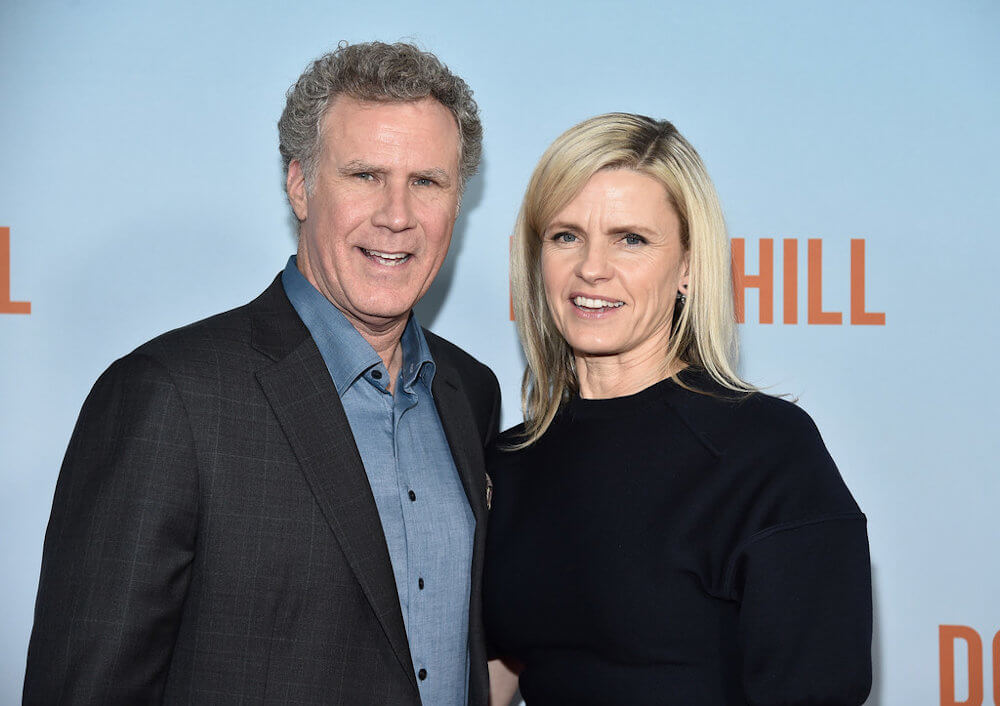 Viveca Paulin is a familiar name in the movie industry as well. She is a Swedish actress and best known for her role in Money Talks. She also got massive recognition after playing in Ralph Breaks the Internet last 2018. However, Viveca is also widely renowned as Will Ferrell's long-lasting wife.
Even though Will and Viveca managed to stay together for twenty years and share three sons, their love story doesn't always go straight from day one. But, don't worry, there isn't anything controversial or heartbreaking between them.
Viveca and Will have known each other since 1995. The two had dated for a brief moment back then, but the couple thought that it was better off for them to be close friends at that time instead of a couple (little did they know that they would be a husband and a wife later on).
In 1995, they first encountered each other when they attended the same acting class. Viveca and Will could sense right away that they could count on each other. According to Will's interviews with Elle, even though he was in a relationship with someone else, he still relied on Viveca. He enjoyed the moment when they were hanging out the most.
"Viv and I would talk as friends for two hours, and it would feel like five minutes, and then my girlfriend would call, and after 15 minutes, I'd be like, 'God, illy late here on the East Coast. I should get some sleep," the Get Hard actor explained and laughed.
He also added, "For me, Viv was the one that got away."
Viveca Paulin Was Always There for Will Since Day One
Even though Will and Viveca were just friends (and Will was in love with someone else, too), they had each other's back since day one. Before Will even got his first significant role in Saturday Night Live, Viveca was the one who helped him with money to pay his rent and acting career.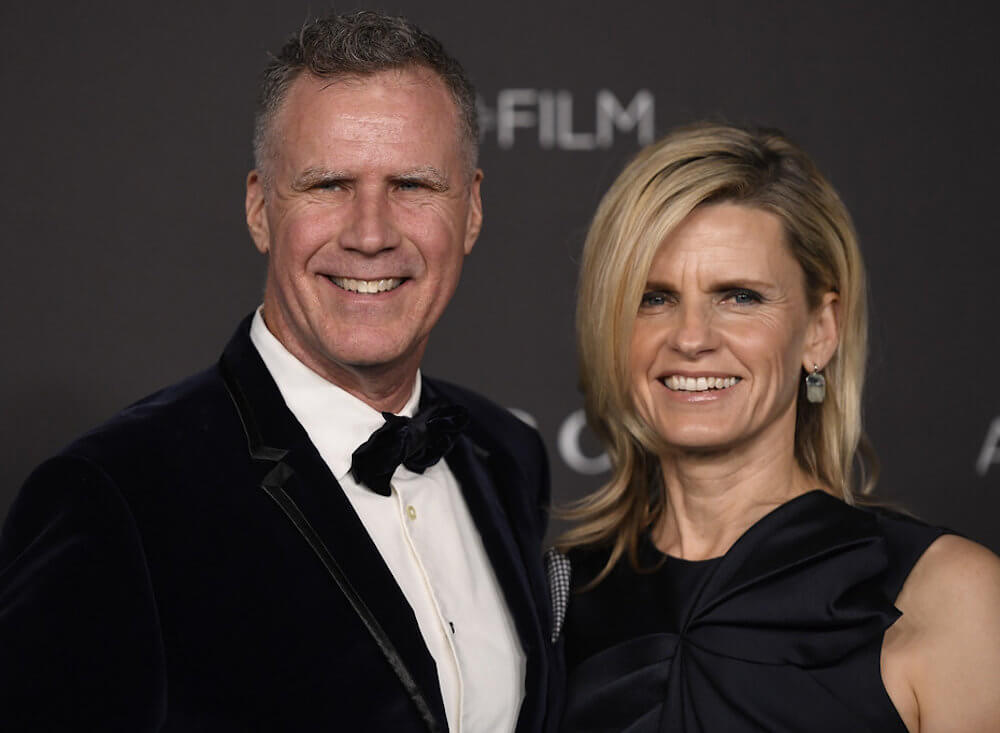 That's what we call real love, indeed. We can say that Will is one of the luckiest men on earth because he ends up marrying his best friend from day one. How awesome is that?!
Will and Viv (we go with Will's nickname for his lovely wife) stayed friends for five years. In 2000, the two decided to tie the knot and build a family together. Viv's turning point and the realization that Will was "the one" was when they were hanging out for a drink. She realized that she had always loved him even though they agreed on being just friends.
Will then proposed to Viv at the place where they had their first date. Deep down inside, he knew that Viv would say "yes," but he was still nervous. In his interview with People, he opened up how the proposal didn't go according to his plan.
"I was trying to think of what I was going to say, and it just turned into, 'So, I, uh, really like you and, uh, anyway…" So it was kind of funny, but not on purpose," Will reminisced one of the best days in his life. Since then, the rest is history.
When he was asked about the reason why he had always loved his wife, he said that the reason was "simple."
"She got my sense of humor. I sent her flowers every day for a week with a card like, 'You're the fifth-prettiest woman in the office,' and she loved it. We had a shorthand with each other," Will opened up in his interview with Elle also.
Will Is Not Only a Great Husband, but He Is Also an Amazing Father for His Three Sons
We've mentioned earlier that throughout his two decades of living in a happy and healthy marriage, Will and Viv shared three sons. Their first son, Magnus Paulin Ferrell, looks pretty close to his parents. It is also apparent that Will is a family man since we can see him attending some red carpet events together with his kids and wife.
Will Ferrell also bring Magnus to Daddy's Home 2. It's not clear whether Magnus wanted to follow his dad's career path, but it is crystal clear that he's very proud of what Will and Viv do.
Will's jokes and quirks might work for Viv, but it's a whole different situation when it comes to his children. But, that doesn't mean that his kids are impressed with Will's sense of humor. LOL.
Will recalled when Mattias, his second son, watched his old Saturday Night Lives on YouTube. Mattias made a comment that went like this, "How did you do that, Dad? Isn't that embarrassing? How do you not get embarrassed?" Well, that's the whole point, isn't it?
However, Will always thinks that their children are super funny. He said they have that "natural" talent in which they can always make Will laugh.
"Boy, they make me laugh probably every single day just with the way they look at the world. Like everyone who has kids, children have a completely unique outlook about the world, and the stuff they come up with every day makes me laugh," the Anchorman star told Parents.
Though Will and Viv don't mind showing the world how close they are to their kids and sharing some of their happy moments in interviews, Will manages to keep their sons' personal lives low-key. He doesn't want their children's lives to receive too much exposure from the media. Well, looking at how much the media and people's scrutiny affect some celebrities' life, it is safe to say that Will make a good choice.
Another exciting thing about Will and his children is when his third kid, Axel, was born. According to Heavy, Axel was born only hours after Will and Viv appeared on Conan O'Brien's final episode of The Tonight Show. This family never runs out of funny but heartwarming stories to tell!
Even though Will and Viv don't have any social media, they still make sure that the world sees how happy their families are. They also shared that all three of their kids love superheroes, and they look at comic books every day.
But, Will continued never to force his kids to do something. Will let all his kids pursue anything they are passionate about and be whoever they want to be in the future. He sounds like a great father, indeed.
Will Ferrell Has His Own Way to Spice Up His Twenty-Years Marriage
After seeing how loyal Will is to his family, we can't help but wonder: how could a famous comedian and actor like him could have such a healthy marriage? Besides, we hardly hear any gossip about Will and his family at all. Will doesn't talk much about this, though, but he spilled one of the secrets to "spice up" his twenty-year marriage with Viv.
When Will was a guest in The Late Show, he charmed the audience about how romantic he could be for his wife.
"I do send flowers," Will told the host, Stephen Colbert, with pride in his eyes. "I'm very good about flowers, and I do write very interesting notes – personal notes that Viveca, bless her heart, I was telling that I was going to maybe talk about, and she found a number of the cards." Now we can see what Will meant when Viv could get his jokes.
Will continued to reveal the cards, "Starting with, 'Happy Valentine's Day, Viveca. My love for you has grown over the years by a total of 3%" of course, he made the audience laugh.
He then kept reading, "Honey, you are a great mother. But you have no sense of personal space. Back off. Happy Valentine's Day."
Of course, there are more cards that he brought to the show. He read all of them proudly, showing how he and Viv were having the best time of their lives. It's also fantastic to know that even though he's stuck for quite a long time with Viv, he doesn't change the way he treats her. Will never take his wife for granted, and he kept treating her the same as before they were even married.
And after Will was done reading all the cards, he added, "How lucky to find someone who thinks that's funny. She's a keeper."