Who Is Hero Fiennes Tiffin's Girlfriend? Answer To All The Speculations & Rumors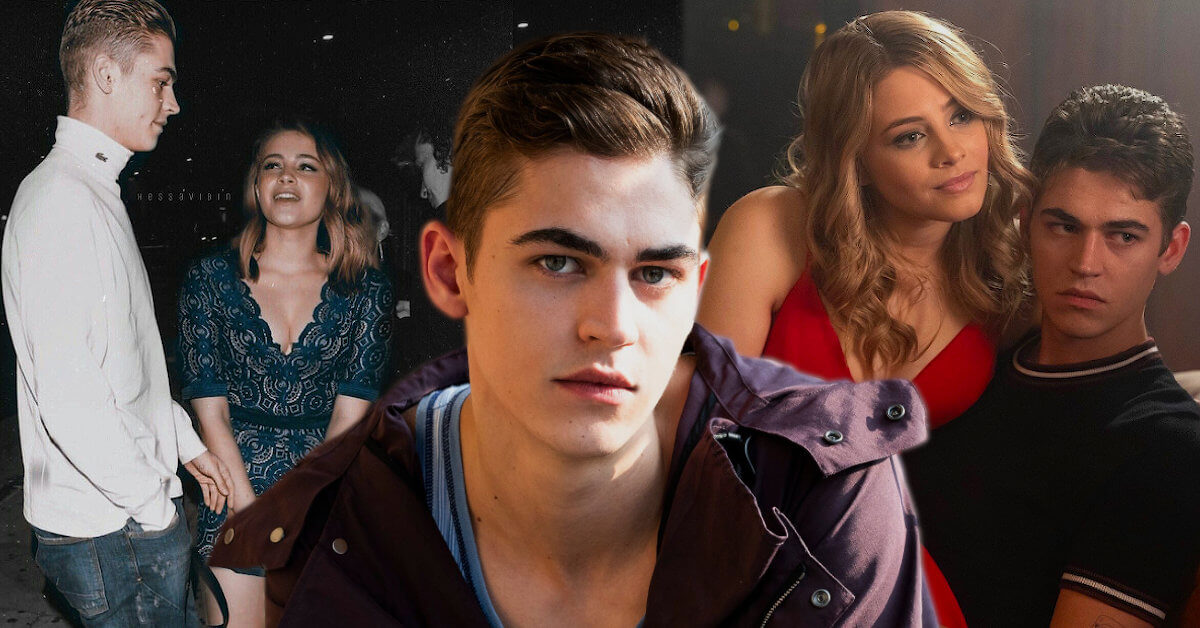 Hero Fiennes Tiffin got its most recognition after portraying Hardin Scott – a problematic yet lonely guy – in the After series. He is a British actor, model, and producer. Considering how young he is, it's fantastic to know how many things he has reached throughout his career so far.
Many of you might not realize that Hero played the young Lord Voldemort in Harry Potter and the Half-Blood Prince. He already showed his big potential from that movie, and the rest is history.
He might be the center of attention for many women in the industry, but his dating history is quite far from what we would've expected. And, his character and personality in real life don't depict his character in the After series either.
So, what Hero look like in real life, and how many women did he had dated in the past? Who are the lucky women that were lucky enough to steal his heart?
Who is Hero Fiennes Tiffin Dating in 2023?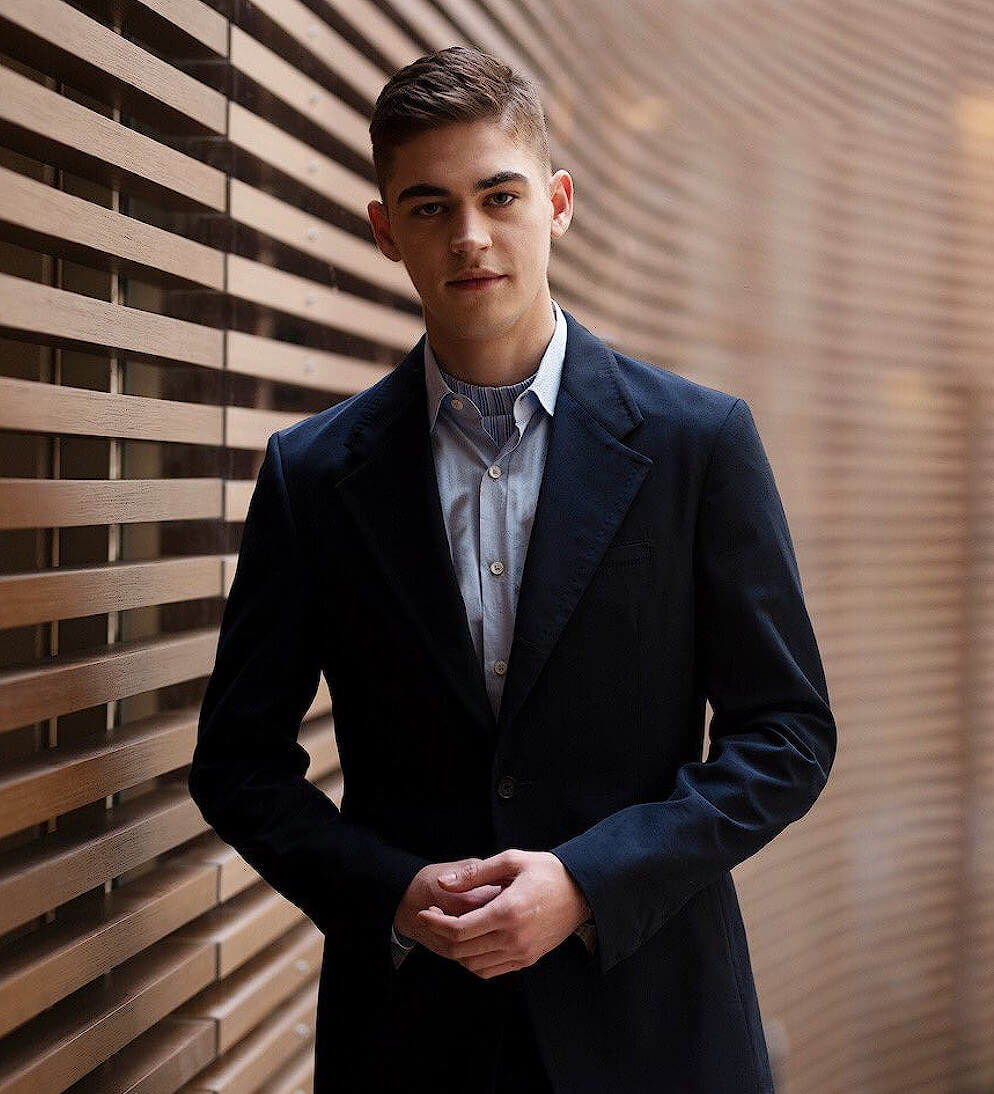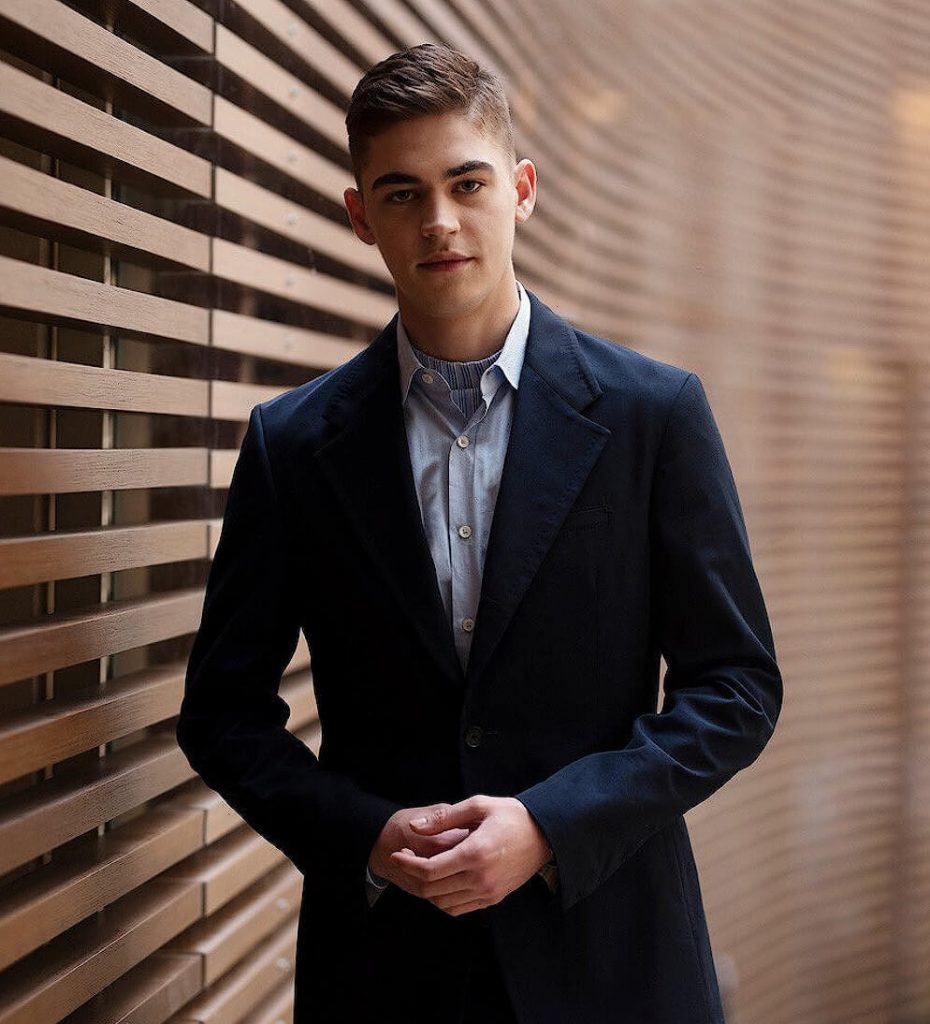 It must be a big surprise for you guys: Hero Tiffin never actually dated in his life! What?! So does that mean that he has been single for her whole life? The answer is yes. Very surprising, right?
The fact was confirmed by Hero himself. When he had an interview with Elle back in 2019, the actor said that not only does he not have a girlfriend, he has never been in a relationship.
So, it was impossible to think that no girl wants him; that's just impossible. So, the reason must be him wanting to focus more on his career? Or was it hard for him to find a girl that matched with him at all?
"I've never had, like, a proper relationship. I haven't had a girl I would call my girlfriend," said the Harry Potter and the Half-Blood Prince sweetheart.
When we look at his social media, especially Instagram, it was only full of his work-related stuff and him promoting his upcoming projects and movies. So it seems like the actor is pretty private also about his personal life.
Even though he might be dating someone, he is less likely to bring the relationship public as soon as they start being a couple.
We can see that Hero played Hardin Scott's character so well until we can't help but imagine him implementing the same personality in his real life, too. But, the truth is far from that. He even said that the only similarities between him and Hardin Scott were just that they were both "tall, skinny white guys with dark hair."
In all of his interviews, we can see how sweet and soft-spoken he is. Even though he's British and courtesy is British people's middle name, Hero seems to be an adorable and shy guy that couldn't bear to do anything that Hardin Scott does.
Even though he clearly said he'd never been in any relationships, he was linked with one actress that worked together in one of his movies.
But, before we get into that, let's take a look at how Hero Tiffin started his career and how his childhood played a part in his career.
Hero Was About to Start Another Career Before He Got After, and He Was Surprised by the Fame He Received Afterwards
Before Hero became a famous actor, he did everything to finance him pursuing a career in acting. He used to work as a landscaper and caterer. And, Hero almost thought to himself that being a caterer was better than continuing to pursue acting. But, thank God he finally auditioned to become Hardin Scott and we all have a love-hate relationship.
After his role in After, his life has never been the same. In his interview with W Magazine, Hero said that the amount of press and promotion was the biggest shock for him.
"I feel like the fans, especially with After – it's just nuts. They are everywhere, and they're so enthusiastic and supportive. Anna Todd tried to warn us, but I didn't believe the extent of what she explained, how crazy it would be, especially now that we are bringing it to the screen," he explained.
"I was like yeah, sure, sure, it can't be that bad," but the reality exceeded my expectations." Well, it seems like the days of him struggling to get a huge recognition are finally over, and good for him!
He also recalled how Hero had done a bunch of auditions before finally getting the role that served him all the fame. And, for Hardin, even though they had a completely different personality, they suit him the best. And, he had his reason for why he's most interested in the role.
"The character's complexity and mystery are especially attractive to an actor for a first lead role. After that, there are so many layers that you slowly reveal to the audience," he said.
"It's hard work and long hours and conflicting opinions, but the whole process of filming was fun," Hero continued.
The Surprising Fact about Hero Fiennes Tiffin's Girlfriend
Not only all the fame and fun that he got from filming the series, but also the rumor that he was romantically involved with his love interest in the series, Josephine Langford. Well, if you guys have seen all of the three series, I'm pretty sure you guys won't complain if that rumor becomes a reality! Their chemistry on screen was just crazy, the combination of both sensuality and maturity.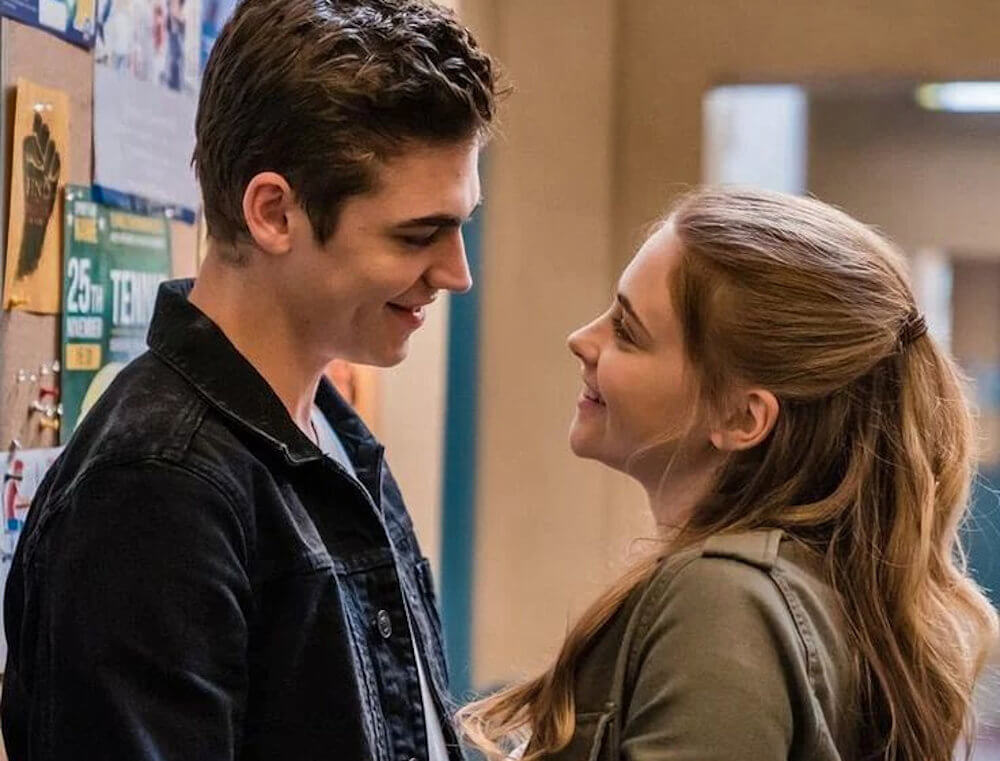 However, it is sad to know that their relationship was nothing more than just friends. They are indeed close in real life, and Hero said that he still talks to her a lot these days – he keeps in touch with many of After casts. But, even after three series together and after sharing a lot of sweet and intimate moments, it wasn't enough for them to develop romantic feelings towards each other.
Yes, they do share a lot of cute photos. For example, in one of the @aftermovie Instagram posts, Josephine took selfies with Hero laying his head on her shoulder. Josephine also put her left hand on his cheeks, and Hero looked at her all cute and lovely. They just looked perfect and fit for each other. Unfortunately, though, the romance just wasn't there.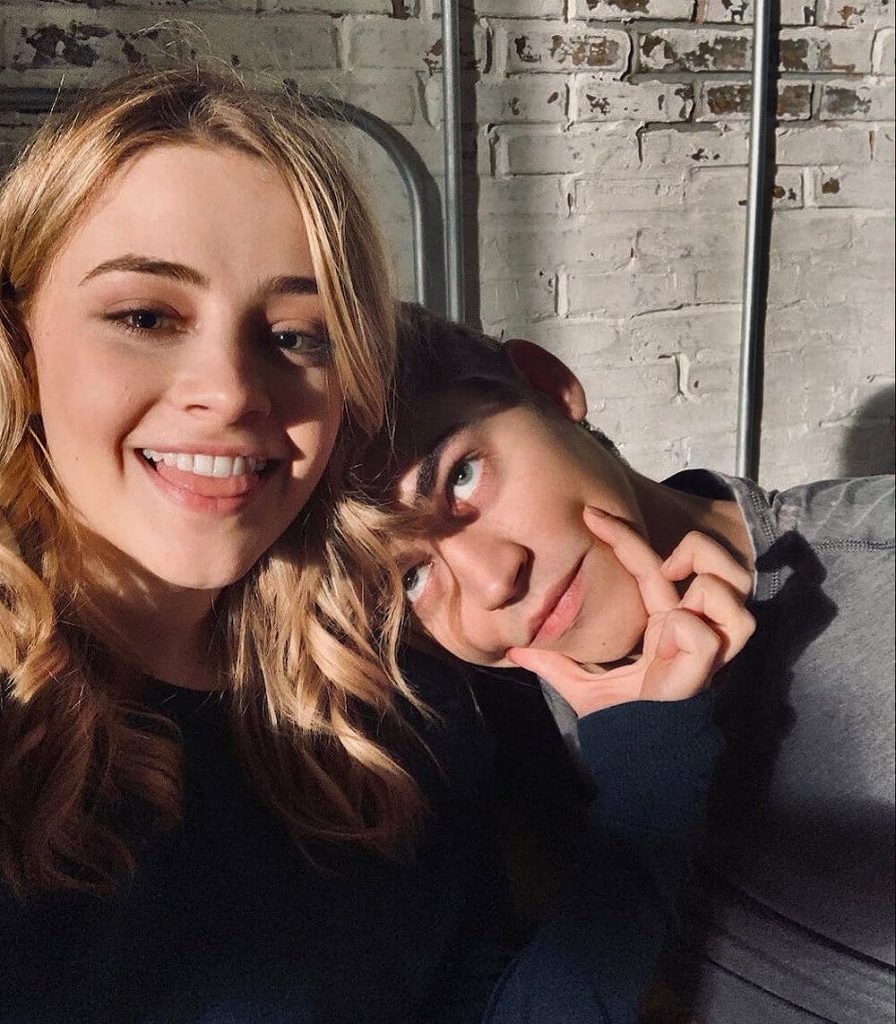 Of course, we're wondering how those couples could stay being "just friends" after three seasons and months of sharing lots of intimate moments? It means that they are very professional actors, and they can separate their professional and personal lives. So at least we can still enjoy their cute photos and continue imagining them as a couple in real life. LOL.
Only Meeting Ten Minutes Before Starting Steamy Scenes Together
It was surprising that Hero and Josephine only met for around ten minutes before they started filming. And they managed to build such strong chemistry? We're talking about real talent!
"We met in the hotel lobby ten minutes before we were going to go and make dinner with producers and directors," Hero disclosed in his interview.
How Josephine Langford and Hero Triffin Share Similar Qualities: They Both Are Very Private in Real Life
Just like Hero, Josephine seems to be a very private actress as well. Not only does she keep her relationship private, but the actress doesn't seem to have been active on any social media, too.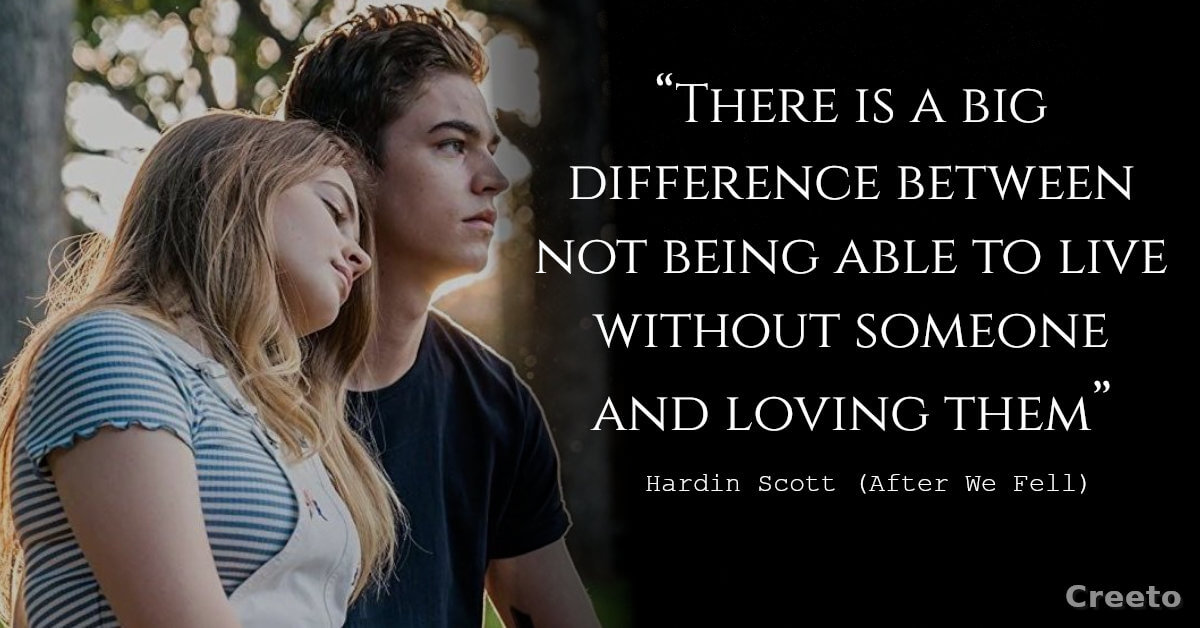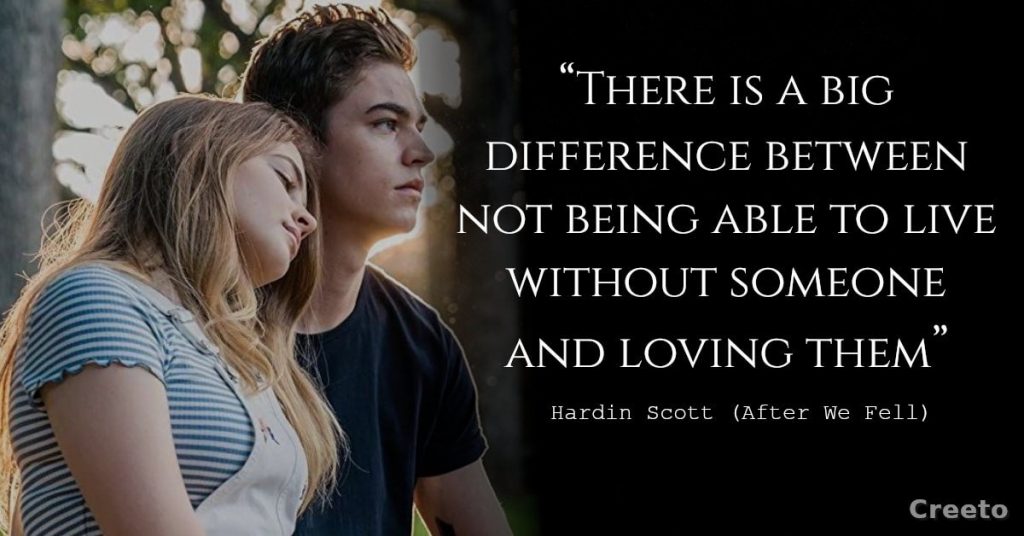 "My brain has so many qualities that do not work with social media. For example, I'm an over-thinker, I'm openly private, and those two personality traits do not work when it comes to Instagram," she explained in her interviews with Refinery29.
She continued, "No one I know in real life has ever asked me why I follow this person or why I don't follow this person because everyone knows it does not correlate with people who are important in my life.
So I don't even check my Instagram feed. It's meaningless, is what I'm trying to say." Very well said, queen! In the era of the Kardashian, be the Langford.
On Never Taking the Rumors and What People Said Too Seriously
Josephine and Hero also never take rumors about them too seriously. They expected them. For Josephine, it wasn't her first time to be rumored with her co-star.
And for Hero, even though this is his first time – because he didn't expect the series to gain this much recognition from fans – he never let the media get into his nerves, and he sort of let people think the way they want about him.
"Well, fans will ship anything with anyone," told Hero, making it clear that he didn't take these things seriously. But, it doesn't mean that he didn't respect his fans or belittle the fame that he got, but he just knew how to handle the rumors and things that came alongside the fame. He sounded like a very wise man for his age, don't you guys think?!