Joe Jonas Wife: All About Sophie Turner & Dating History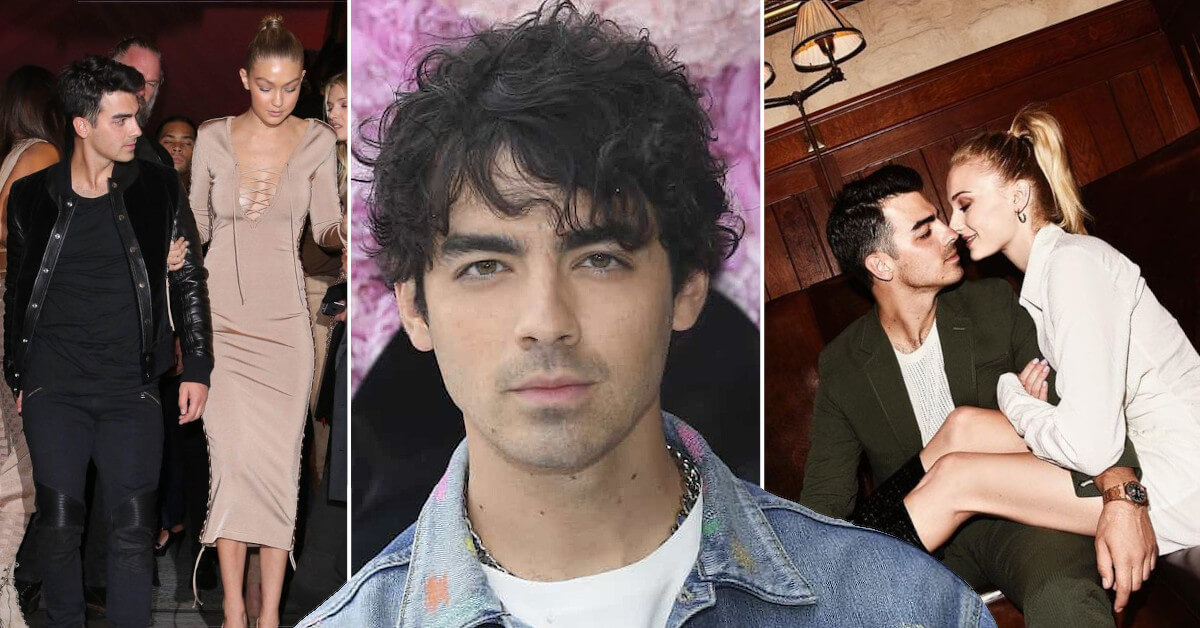 Ladies, we bet that many of you used to dance to Lovebug and Burnin' Up inside the bathroom or maybe on your way home from school. We miss the good old days when we still had Jonas Brothers' songs blasted everywhere. Now, those iconic trio: Joe, Nick, and Kevin Jonas, are all adult men and have already started a family independently.
We're not surprised if they all have a long history with women. But Joe's list is probably the longest. Some names like Taylor Swift, Demi Lovato, and even Gigi Hadid were part of Joe's past romance. 
Get to Know about Joe Jonas and Sophie Turner's Marriage
As of September 2023, Joe Jonas, the renowned American singer and member of the popular band Jonas Brothers, has officially filed for divorce from Sophie Turner, the talented British actress widely known for her role as Sansa Stark in the hit TV series Game of Thrones. This decision marks the end of their four-year marriage.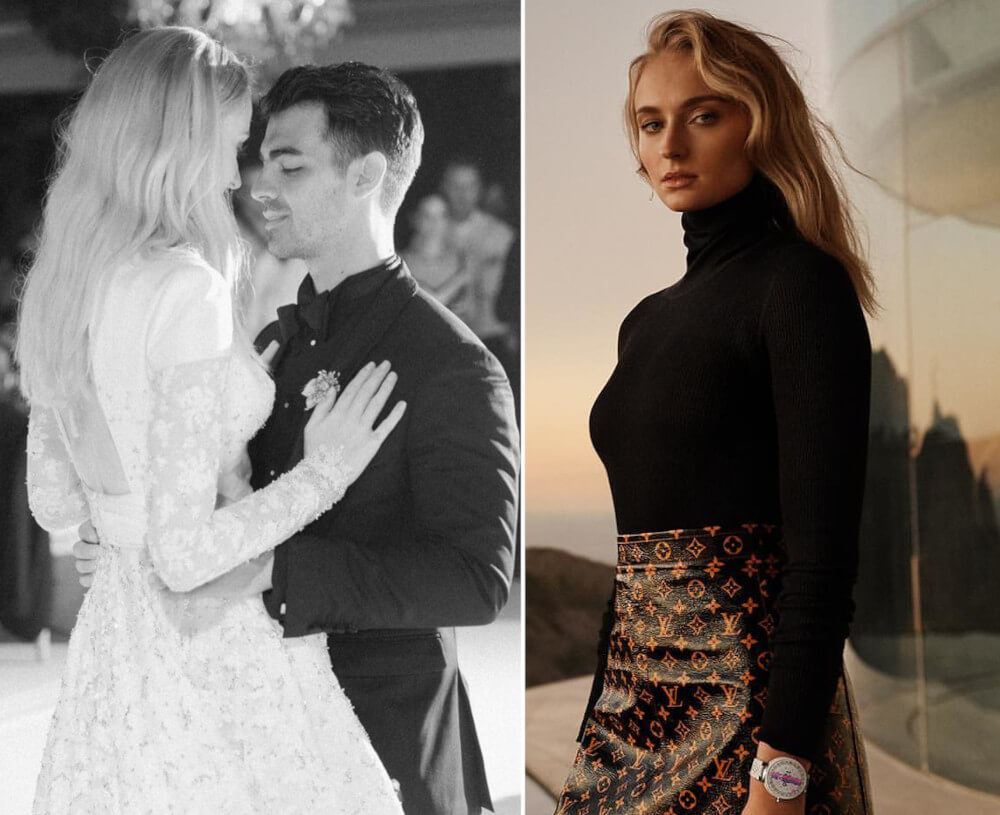 In 2016, Sophie and Joe were first rumored to be together. And the two made sure pretty quickly that it wasn't a mere rumor.
But, Joe Jonas and Sophie Turner had a unique first encounter. The pair first connected through Instagram DMs. After sending each other messages for days, they decided to meet and chat at a pub, and they have become inseparable ever since.
It didn't take a long time for them to get married. In 2018, Joe proposed to Sophie. Not only that, a year after that proposal, the couple decided to walk down the aisle for the second time.
Their first wedding took place in Las Vegas. Meanwhile, their second ceremony was held in the French countryside. 
Since they became husband and wife, Joe and Sophie already shared two children. Their first child, Willa, was born in 2020. They didn't waste any time welcoming their second child in 2022.
Joe Jonas relationship with Gigi Hadid
Joe's journey to find his life's love didn't come easy. Although he had dated some of the prettiest and most famous women in showbiz, real love didn't always come from all those things. And Joe understands that pretty well.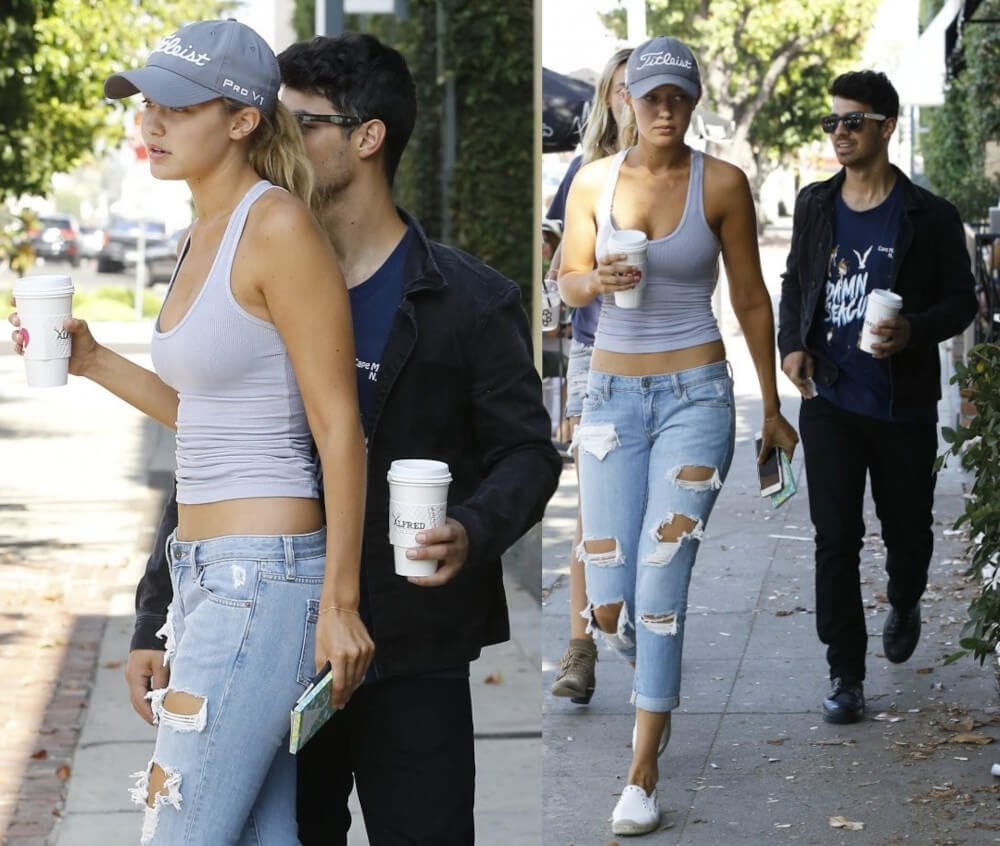 Before settling down with Sophie Turner, Joe Jonas had a five-month relationship with Gigi Hadid.
It's awkward if you think about it: Gigi Hadid is Taylor Swift's best friend. And we know from Taylor's song Last Kiss that Joe and Taylor's breakup wasn't amicable. And Joe moved on to her best friend?
But, it wasn't as problematic as it sounds because Taylor and Gigi are still besties, although they had dated the same guy. 
Gigi Hadid and Joe Jonas started dating on October 8, 2015, and the pair was first captured together at the Global Lyme Alliance's Inaugural Gala, which took place in New York City.
Sadly, their seemingly perfect relationship didn't last long. People paid more attention to their breakup stories rather than when they were still together because Joe and Gigi didn't seem to end in a good term.
According to some sources, Joe Jonas unfollowed Gigi's Instagram right after they split. Also, Joe erased some of his pictures with Zayn Malik from his Instagram page. Now we can smell Joe's jealousy here.
Two Years Relationship with Blanda Eggenschwiler
Gigi Hadid wasn't the first model that Joe dated. Before she entered Gigi's life, Joe was dating another famous model-turned-graphic designer, Blanda Eggenshwiler. We've got to be honest, and they looked so good together.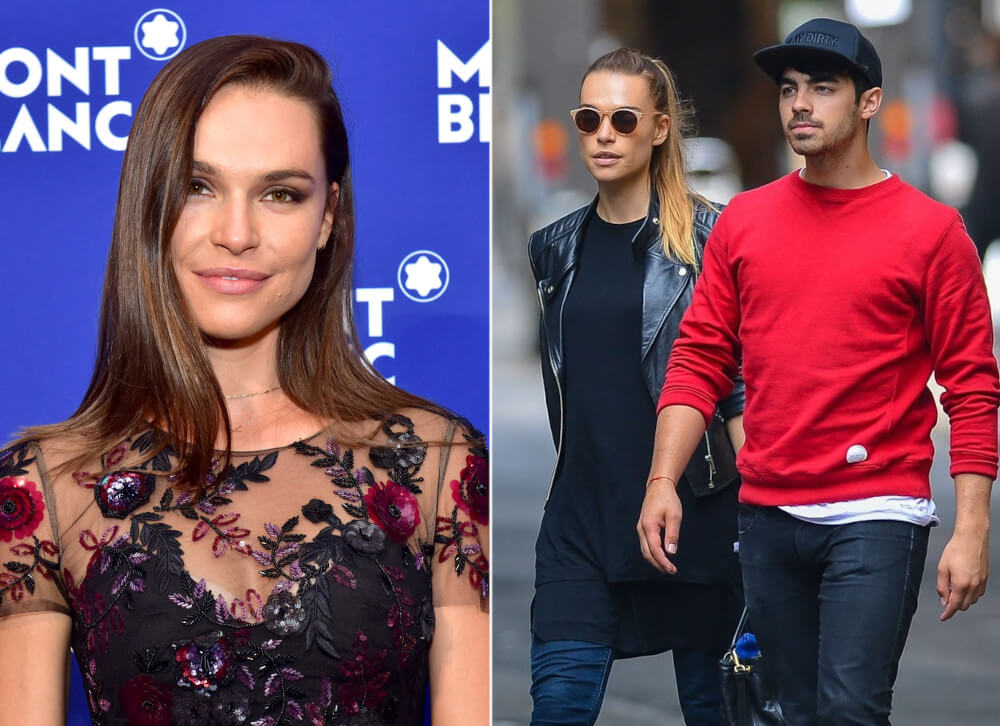 Joe Jonas and Blanda Eggenschwiler began dating in 2012 and parted ways in 2014. This time, their split was amicable, and they didn't unfollow each other on Instagram. Their relationship also stayed longer than people expected.
However, just like Joe's relationship with Gigi, there wasn't much information about their two-year relationship. We don't know why the news about Joe's breakup always got more attention than when he was still in a relationship.
Joe Jonas First Serious Relationship Was with Ashley Greene
Joe isn't only into tall and pretty model-like women. He also has a thing for his fellow actor. One of the lucky girls is the Twilight star, Ashley Greene. Joe admitted that Ashley was his first "serious relationship" in one of his interviews.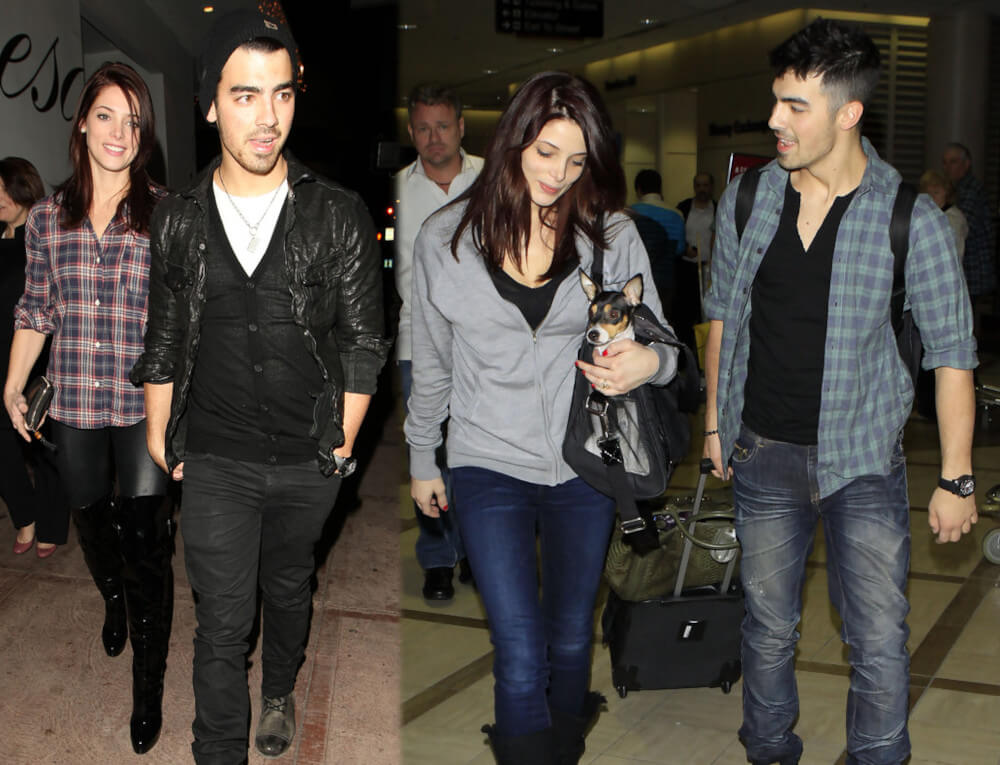 Joe has never been the kind of celebrity who keeps things to himself. Apart from revealing how long they were together and why they didn't work out, Joe also opened up about his experience losing his virginity to Ashley (which Ashley despised).
According to Joe's 2013 interview with Vulture, he and Ashley had to part ways due to the long distance.
"We were together for about a year. Long-distance didn't work for me since I lived alone in Los Angeles," the Burnin' Up singer opened up.
Well, Joe and Ashley were still pretty young back then. And even though it was Joe's first serious relationship, Joe admitted that he didn't know many things about making relationships work at that time.
Why Joe Ended Things with Demi Lovato?
One of the most iconic-but-brief relationships that Joe had was with Demi Lovato. They were just as iconic as Troy and Gabriella from the High School Musical. We can't help but remember their heartwarming stories in Camp Rock and Camp Rock 2: The Final Jam.
Unfortunately, just like we've mentioned earlier, their relationship lasted for a very short time. When we said "short," we meant for only five months.
Thankfully, Joe and Demi remained good friends after they broke up. It was proven by how they still laugh and interact like good old friends at the 2021 Halloween Party. It was like a "mini-reunion" for them.
Joe Jonas Dumped Taylor Swift for Camilla Belle
During Joe's teenage years, he had some juicy triangle-love-stories between him, Camilla Belle, and Taylor Swift. Well, thanks to Taylor's nature, who loves to tell stories through her songs, we can see how Joe dumped her for Camilla back then.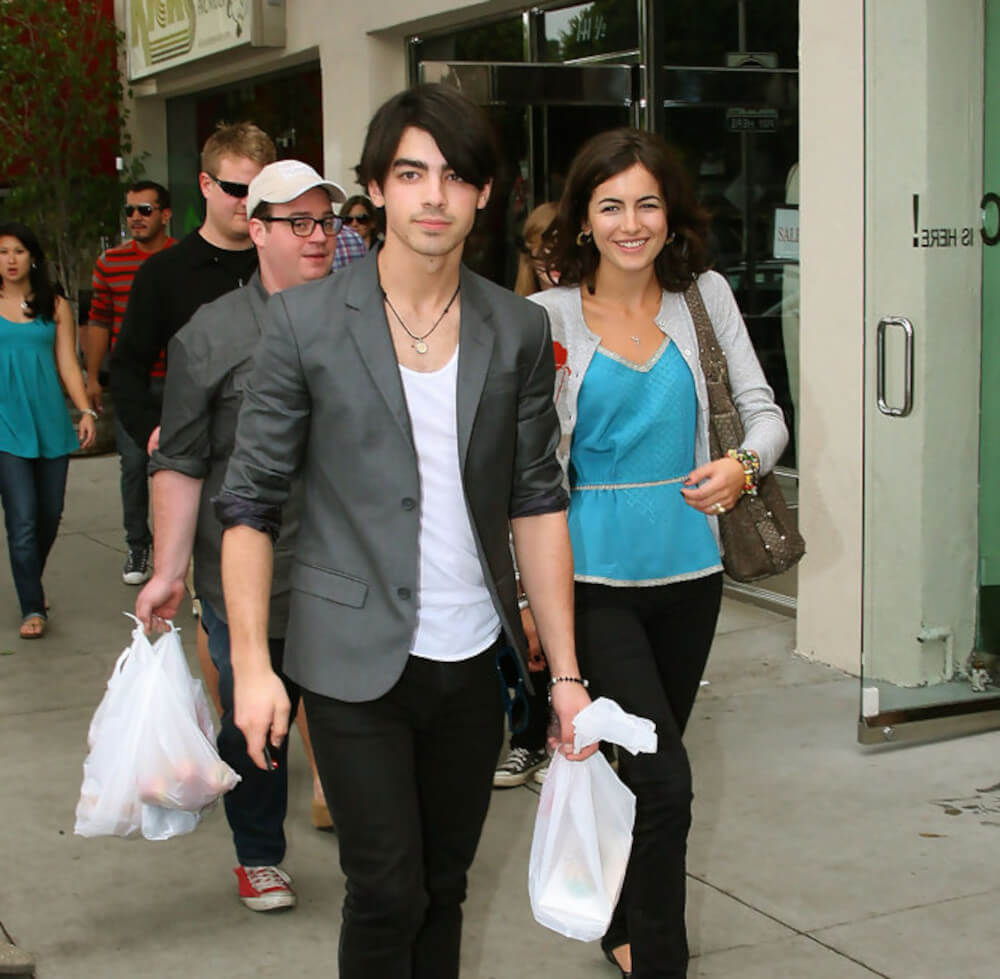 Joe Jonas and Camilla Belle met when she appeared in the Lovebug music video. Things got fishy when Joe started dating Camilla right after he broke up with Taylor.
Joe and Taylor also gave some information about the relationship through their songs. Joe and Jonas Brothers in Much Better, and Taylor in Last Kiss and Better Than Revenge.
However, Joe ended things with Camilla after seven months of dating. Maybe he realized the relationship wasn't as good as he thought it would be.
27 Seconds Breakup Call with Taylor Swift
Since we already talked a lot about Joe Jonas and Taylor Swift's relationship, we still want to know more about what happened when they were together, right?
You were wrong if you guys thought that Taylor and Joe dated for a long time (because of how heartbroken Taylor sounds in her songs). The pair only dated for three months – yes, you read that right.
But, it seems like the wound was just too painful for Taylor due to how Joe ended things with her.
Taylor opened up on The Ellen Show that Joe broke up with her through a 27 seconds phone call. He didn't give any time for her to speak her mind or even talk things out. Joe said he wanted to part ways and hung up the phone.
According to Taylor, that's why she made the intro for Last Kiss to be 27 seconds long, and she wished that when Joe listened to that song, he would feel the guilt creep into his mind.