Who Is Maisie Williams Boyfriend in 2023? Her Love Life In Detail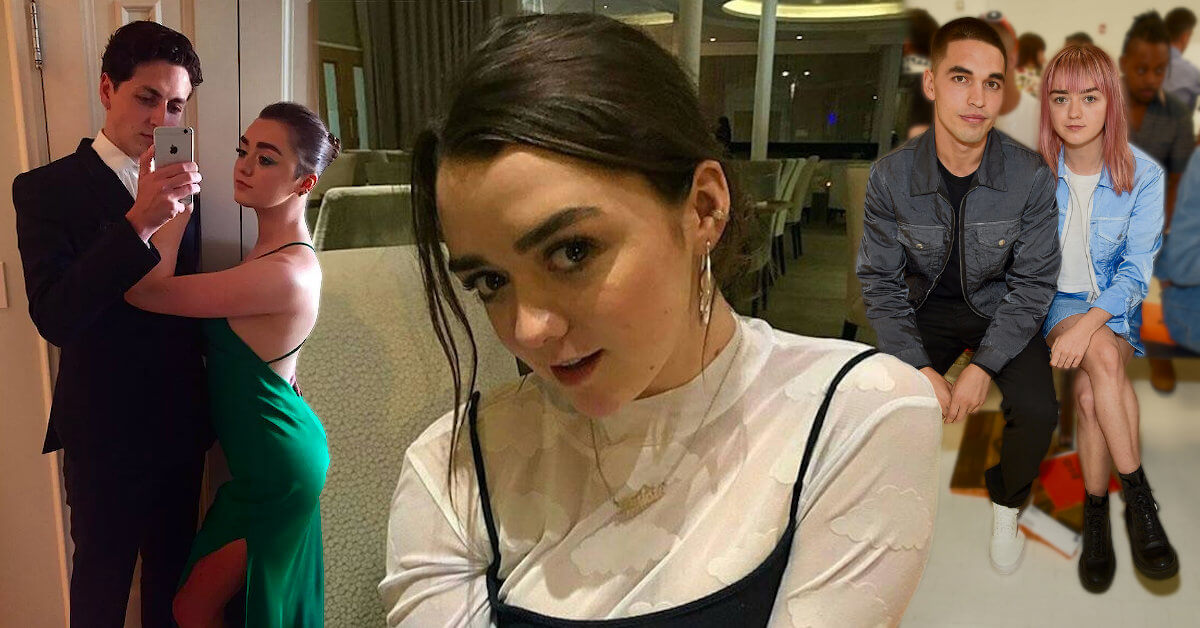 There must be a period of your life when you have a massive crush on Arya Stark in Game of Thrones. Yep, our one and only, Maisie Williams. 
Little did people know that she dated some famous names even before her name was as big as now. Stay tuned in here to find out more.
Who is Maisie Williams Boyfriend?
As of 2023, Maisie Williams is currently single, following her separation from Reuben Selby.
Maisie Williams and Reuben Selby Relationship
In February 2023, Maisie Williams and her long-time boyfriend, Reuben Selby, made the difficult decision to end their loving and committed five-year relationship, which had been filled with countless shared memories and experiences.
Reuben Selby is a famous photographer and founder of The Contact modeling agency.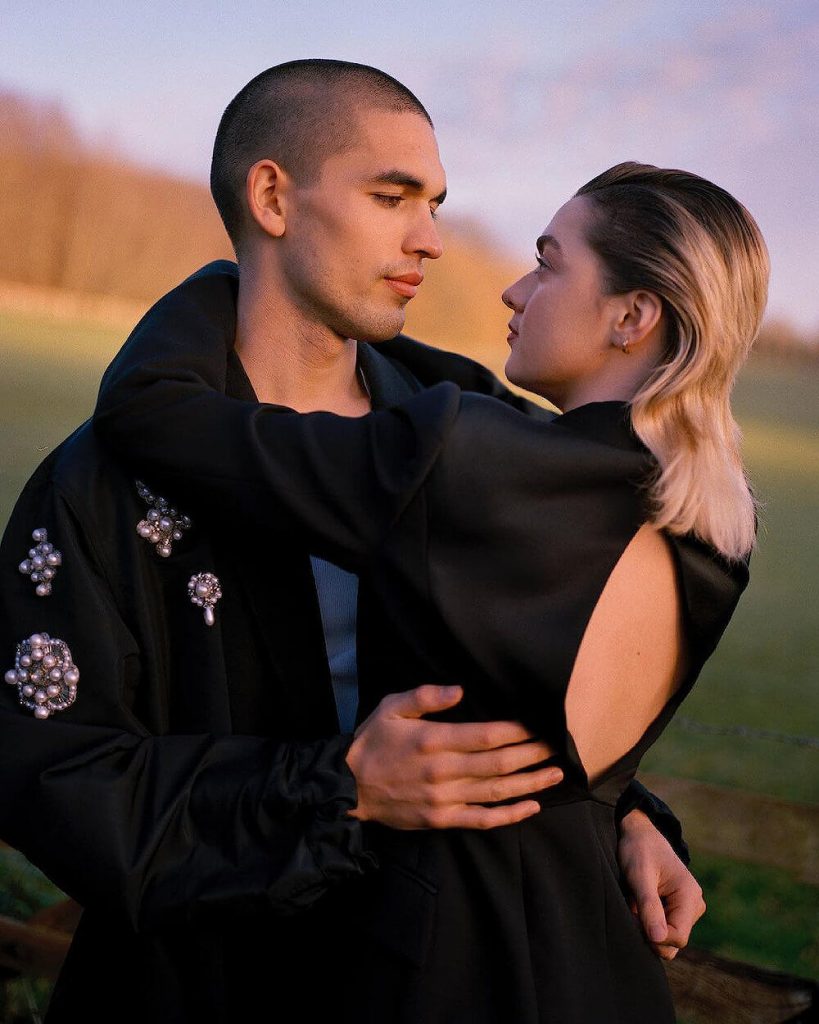 Being one of the important persons in modeling and creative agency means that he has excellent taste in fashion, too!
Looking at Reuben and Maisie's pictures is like heaven for our eyes: they are good-looking, fashionable, yet still look so humble. Not only that, their love for each other also shows through their photos. How did these two sweethearts meet for the first time, though?
Reuben and Maisie started dating in mid-2019. They have never stopped being the center of attention ever since, especially after attending many red carpet events with outfits from many famous designers. 
They love to wear brands like Givenchy and Thom Browe. Some of the events they attended, like Paris Fashion Week, Wimbledon, and luxurious parties, also add to people's admiration. Even though they never explicitly discuss their relationship in their interviews, their photos speak for themselves.
How to Couple Show Their Support for Each Other
Last June, Maisie showed her support for Reuben at his London Fashion Week show, and of course, the two took pictures together! Maisie was wearing a greet T-shirt and lumpy trainers.
Reuben, of course, being stylish as he always is, came with multicolored hair and a white printed T-shirt. So, though he and Maisie weren't color-coordinated, the two complemented each other.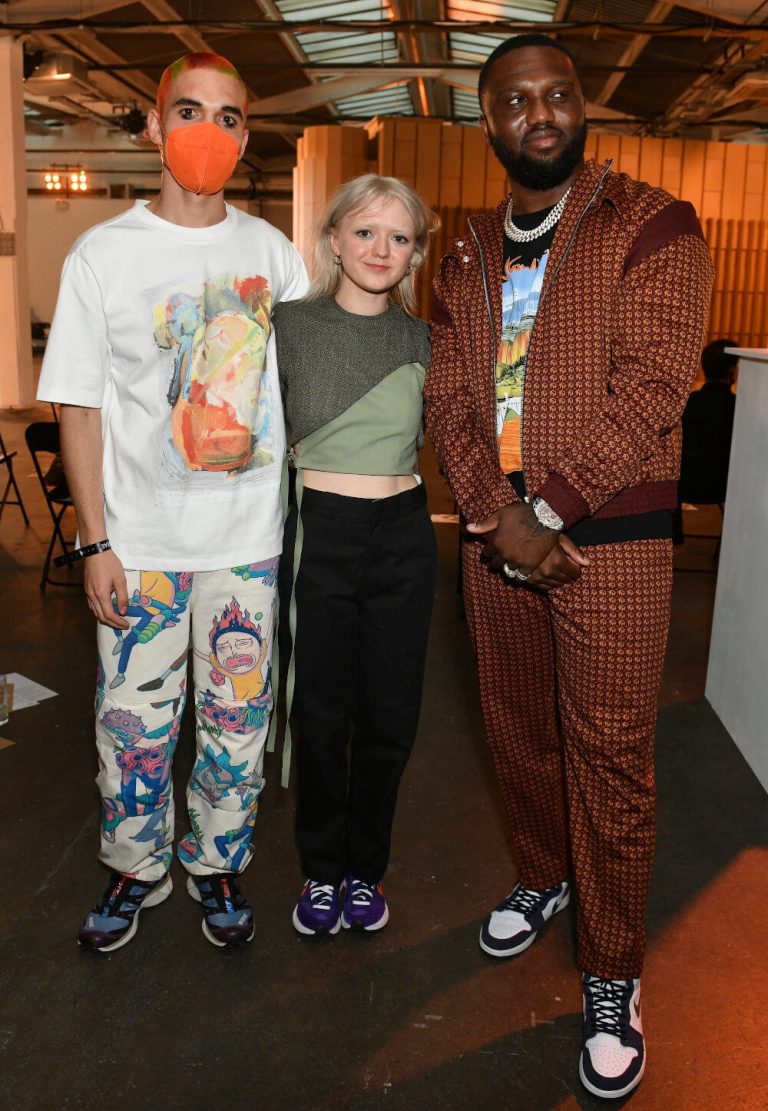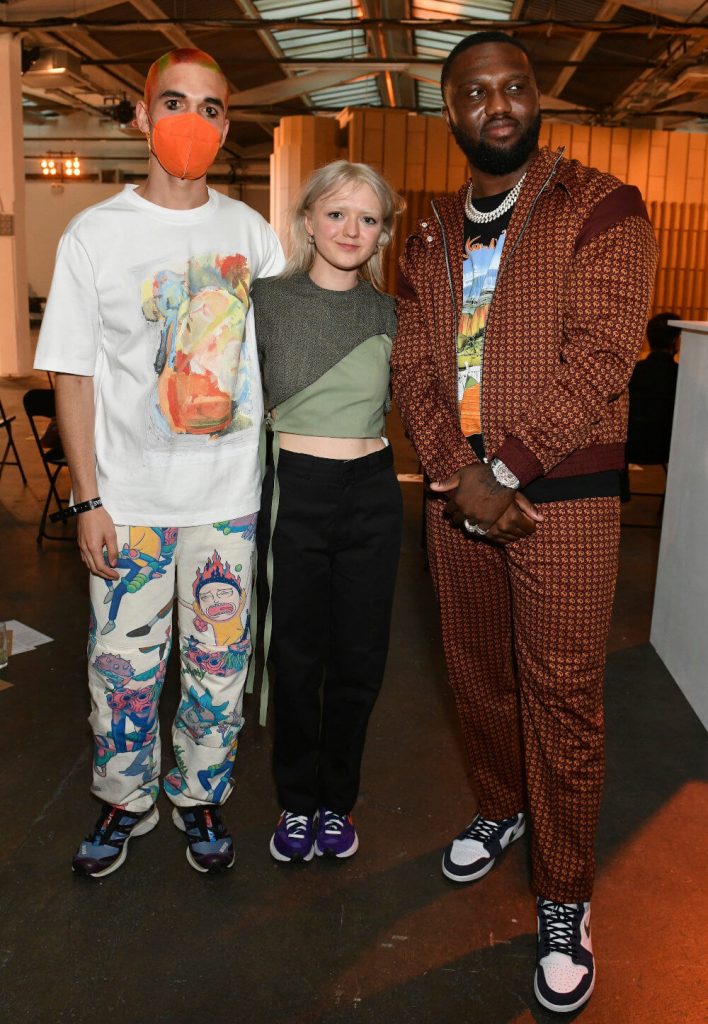 But, don't worry, there are moments when they were matching from head to toe – literally. Maisie and Reuben dyed, their hair bright red, and they wore the same outfit; the color and the design were the same.
The difference was just Reuben wore a hoodie. Meanwhile, Maisie wore a T-shirt. They then walked together on the runway at the Paris Fashion Show.
The list of their matching-outfit events continues, such as the Dior SS21 show in September last year, Thom Browne Show in March this year, and so on. Maisie also asked her beau to design her "dream dress" for red carpets! How awesome is that?!
"I've always wanted the perfect custom red carpet dress – something that I feel confident and comfortable in. So I asked Reuben if he would design something with me in mind; my height, my shape, my likes, and insecurities. I love collaborating on the dresses I wear. I wish I could do it more," told the actress to Elle.
She showed Reuben's fantastic work at the 2019 Emmys, and she wore it proudly. She looks stunning with the long, black dress that Reuben and JW Anderson collaborated on, special for her. If we're looking for the actual #CoupleGoals, they fit that!
Maisie also disclosed her gratitude for having a boyfriend like Reuben. He could design the perfect costume for her after her insecurity with her height and style in Game of Thrones. Some of that she expressed in Instagram and her interview.
"This year was the best," started Maisie in her Instagram caption.
"I fell in love with a boy, and I fell in love with myself. I started saying 'no.' I stopped worrying about the past. I stopped wishing for the future. I started loving life for what it is today – because 'today is a gift, that is why they call it 'the present," wrote Maisie as a caption for her picture with Reuben.
Maisie Was Insecure About Her Body since Game of Thrones?
We know that the caption contains a lot of meanings. However, after she opens up about her discomfort in looking at Arya Stark, everything starts to make sense.
She opened up to Vogue that she didn't like dressing up more manly and couldn't embrace her feminine side on the series. She also added that the series made her "constantly cover her in dirt and shade her nose so it looked really broad and she looked manly." That resulted in people shaping their opinion about how she looks in real life, and it started to affect the way she perceives her well.
"In this new phase of my style, it's nice to look more feminine, have a real waistline, and, you know, embrace the body I have," expressed Maisie, looking relieved. Thanks to a very understanding boyfriend who always supports her, either on red carpets or in her daily activities.
Reuben and Maisie had been experimenting with their styles since the first year of their relationship. Especially during the quarantine time. Reuben has always wanted to design his brand, and creating Maisie's look for Emmy is an excellent start for them.
However, he didn't stop there. He told Tatler about his designing journey," It's something I knew I'd always do. It's just been a case of how and when."
Maisie also added, "Reuben had always talked about designing his own brand, and 2020 felt like the best year to do that, just because there was all this free evening time."
And from that, here we have a stunning picture of Maisie and Reuben in the March issue of Tatler! The couple was posing for a stunning shot that took place in the middle of the forest. Maisie wore a black linen ensemble with a high neckline peplum top and chiffon detailing. She also paired that with a side-turned cowboy hat.
Reuben looks no less dazzling; he contrasted her all-black look with a cream suit, which consisted of a jacket with cropped trousers. We don't need to talk more about their chemistry because it inevitably shows there, of course.
Well, we're more than happy to see Maisie and Reuben thrive together while finding a home in each other, too. It's hard for some actors to find their safe haven since the industry can be too demanding sometimes; we can already see from how Maisie feels about Game of Thrones.
We hope to see more of them in the future!
Living Together with Ollie Jackson but Broke Up Not Long After That?
Finding a compatible partner didn't happen overnight; some had to go through several failed relationships before meeting "the one." Unfortunately, that case also applied to Maisie.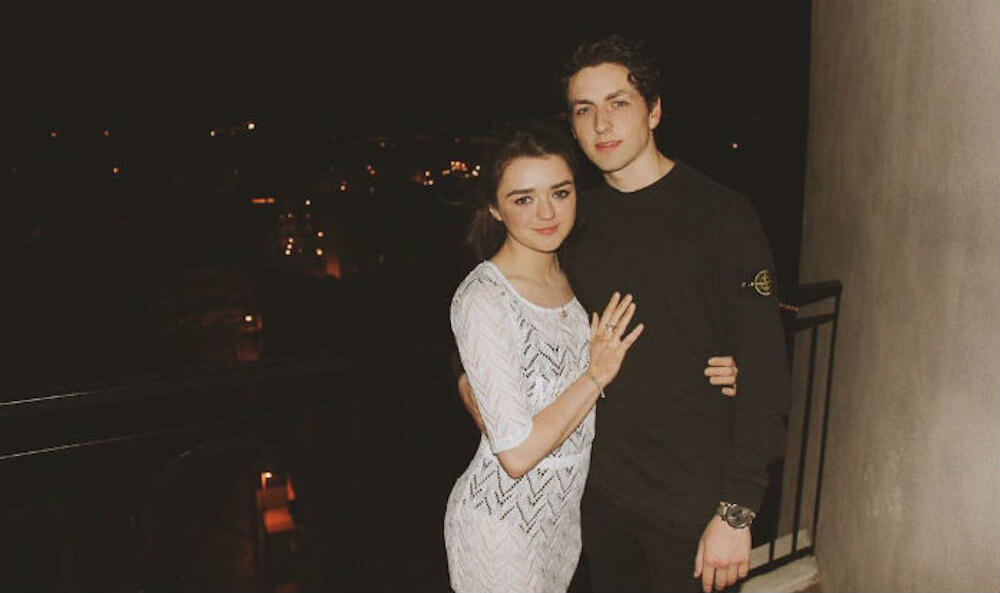 Before being Reuben's girlfriend, she dated a hot and handsome British racing driver, Ollie Jackson. He is very attractive and all, but what makes his relationship with Maisie fail?
The two never officially announced their split. Maisie just posted her picture with Reuben that indicated she was no longer together with Ollie. With that being said, we also cannot possibly know the reason for their split. That's too bad.
However, in 2018, Maisie seemed to still be in a good state with Ollie. We can see from her interview with Elle UK.
"Everyone just wants to have someone they can hang out with who is a friend and a boyfriend, and Ollie is that."
She also moved towards a more serious phase with Ollie when they lived together in London. Both Maisie and Ollie shared their happy moments on their Instagram, but that didn't last for long.
The two stopped appearing on each other's social media, just like that. Maisie also deleted all her photos with Ollie and soon replaced them with new pictures with Reuben.
Bonding Over Pizza with Caspar Lee: A Successful Entrepreneur that Was Featured in Forber 30 Under 30
It seems like Maisie didn't settle for mediocre men. All of the men in her life seem to make their way to achieve success.
We already have a modeling agency founder and a famous racing driver. Another man on her list is Caspar Lee, a YouTuber and entrepreneur featured in Forbes 30 under 30 in 2020.
Caspar and Maisie met for the first time in 2014 when they were at Just Jared Summer Kick-Off Party. Maisie tweeted her picture with him, bonding over a giant pizza.
"Look who I found. It's @Caspar_Lee" with a "face with love eyes" emoticon that follows after that.
They continued to show their strong bonds in Caspar's YouTube channel and Maisie's tweets back then.
However, it turned out that Caspar and Maisie weren't a couple. Yes, they posted their happy and goofy moments together, but they were just really good friends! But we still love them anyway!