Keeping It Casual: How January Jones Refuses to Be Saddled Up with A Husband
Not only does she collect award nominations left and right, but she also collects a long list of boyfriends throughout the years!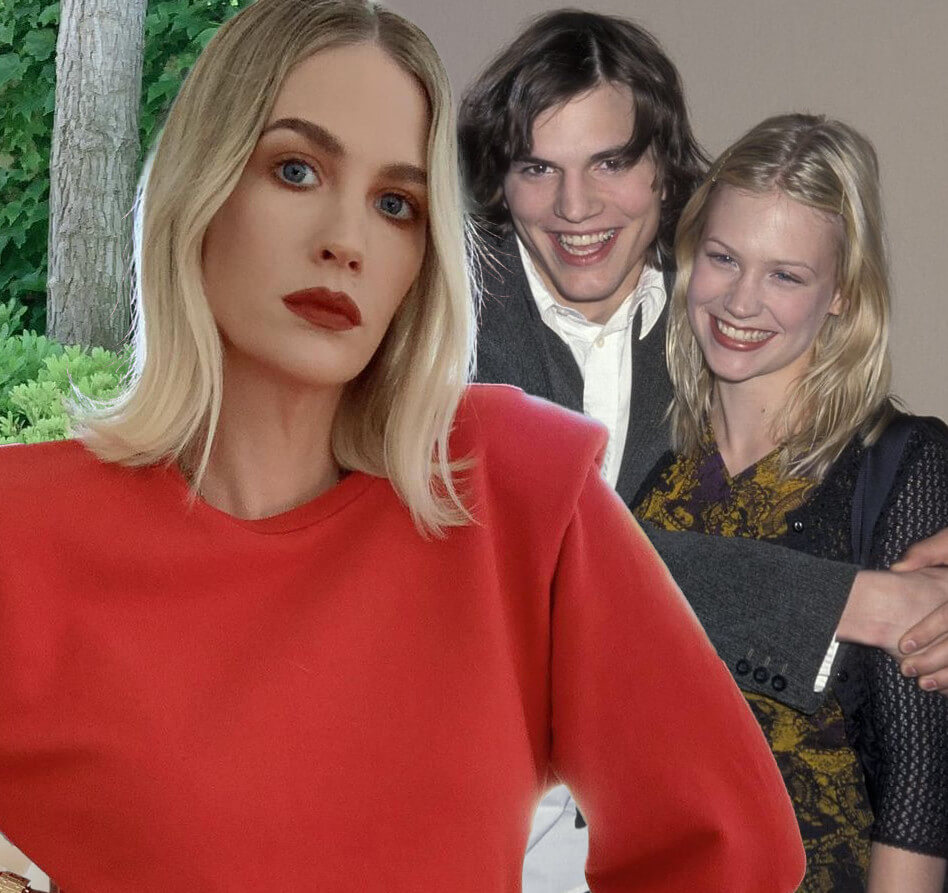 She has been in long-term relationships with high-end names, including Ashton Kutcher, Adrien Brody, and Jason Sudeikis. However, ever wonder why January Jones has yet to marry a husband by now?
Is January Jones Dating Anyone?
Based on reports and her Instagram page, January Jones seems to enjoy a single life, focus on her career, and raise her child! Her last known relationship was nearly a decade ago, in 2015.
January dated Will Forte, her co-star in Last Man on Earth. The couple was first romantically linked in April 2015. They were mostly seen posing together at red-carpet events rather than some casual outings.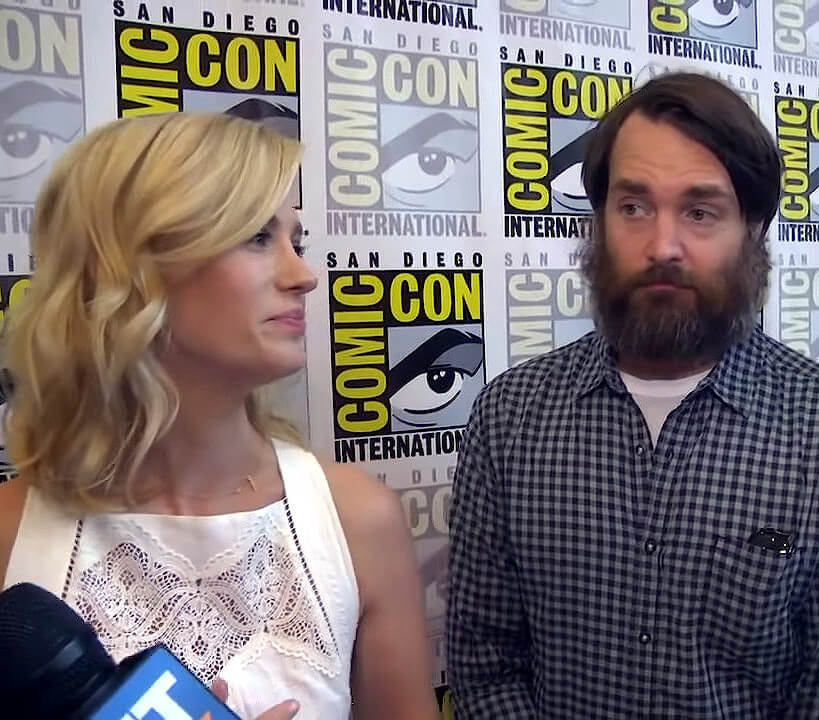 In an interview during the Last Man on Earth promotional tour, Will jokingly shared that January "absolutely went nuts" over his beard.
Unfortunately, the beard alone couldn't help their relationship progress, as January and Will reportedly broke up in January (ha, the irony) after only five months of dating.
How Long Did January Jones Date Noah Miller?
In 2012, January Jones reportedly hit it off with the screenwriter Noah Miller while filming for Sweetwater. The couple was later pictured holding hands while strolling in Santa Monica.
Their romance lasted for a year before eventually ending in 2013. January and Noah are still cordial with each other despite the failed relationship, according to Us Weekly.
"They were completely fine in each other's company," a source testified about January and Noah's friendly reunion post-breakup. "It didn't seem like it was an ugly breakup at all," the source continued.
Is Jason Sudeikis January Jones' Baby Daddy?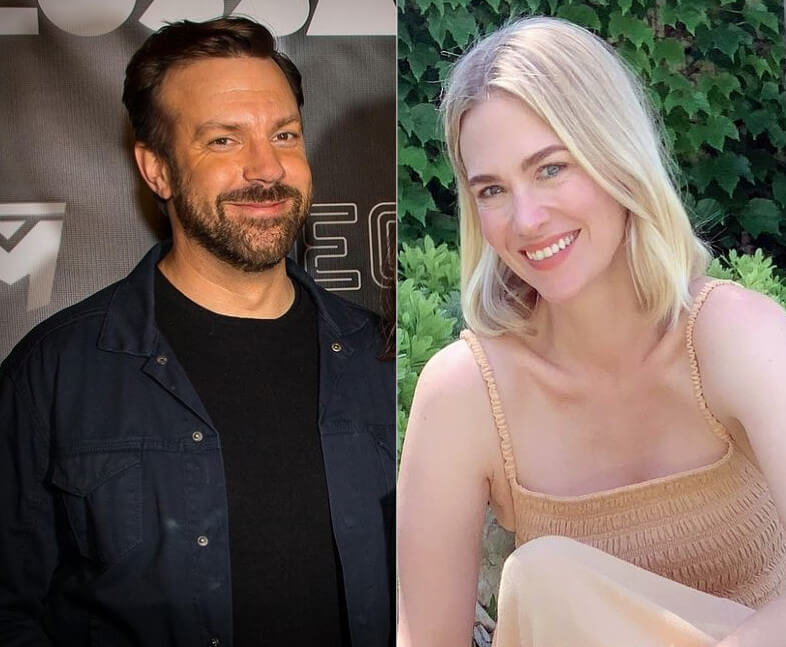 When you think of Jason Sudeikis relationship, you'd probably think of Olivia Wilde. However, years before Jason and Olivia were a thing, he once dated January Jones and was even rumored to be the father of her child!
Jason and January started going out in 2010, shortly after his divorce from Kay Cannon was finalized. In an interview with GQ in 2021, Jason revealed that the relationship was "trial by fire."
"Navigating my first sort of public relationship with January Jones was like learning by fire," he told the magazine. "You feel absolutely crazy,' he added.
The couple broke up in January 2011, only several months before January gave birth to her son, Xander. She never publicly disclosed the identity of her baby daddy, so many people suspect it was either Jason or the celebrity chef Bobby Flay, as those were the two men who were in a relationship with January around the time Xander was conceived.
Furthermore, fans could easily see the resemblance between Xander and Jason during January's rare outing with her son, further strengthening the suspicion of Jason being her baby daddy!
Adrien Brody Used to Be One Smitten Boyfriend for January Jones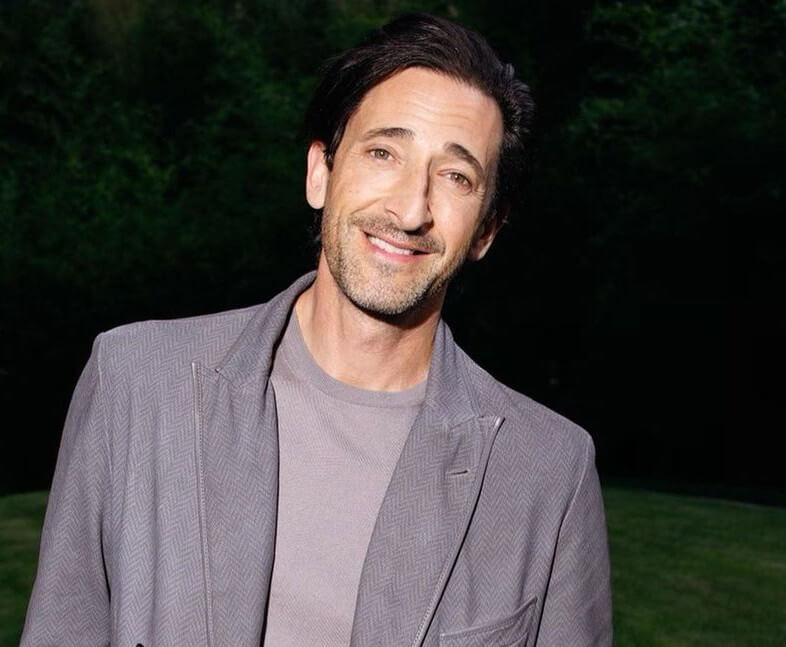 In 2010, January Jones was briefly linked to Oscar-winning actor Adrien Brody. The couple insisted they were just friends when the rumors first broke out, but Adrien's friends appeared to have another story.
According to Marie Claire, one of Adrien's friends claimed that "Adrien loves talking about January" and said they were "really happy" with their relationship. Nevertheless, the happiness seemed to be short-lived, as Adrien reportedly made January leave his house in a regular cab instead of, I don't know, dropping her off or something?
It's not a very gentleman-like thing to do for someone who claimed to be "really happy" with the relationship, for sure!
Inside January Jones' Affair with Bobby Flay
2010 was an eventful year for January Jones, as she was involved in multiple brief relationships the whole year round. Before dating Adrien Brody and Jason Sudeikis, the Mad Men actress was reportedly dating celebrity chef Bobby Flay.
Now, here's where things get interesting.
January and Bobby's relationship caused a debate between fans. Some believed it overlapped Bobby's marriage with Stephanie March, while others believed January was Bobby's rebound post-divorce.
Well, it seems we need to wonder no more, as Stephanie aired out the dirty laundry during their messy divorce. According to InTouch Weekly, Stephanie told the court that Bobby and January "had sex many times and in different places."
Neither January nor Bobby addressed the accusations, so we need to believe Stephanie's statement!
Josh Groban Might Be January Jones' the One that Got Away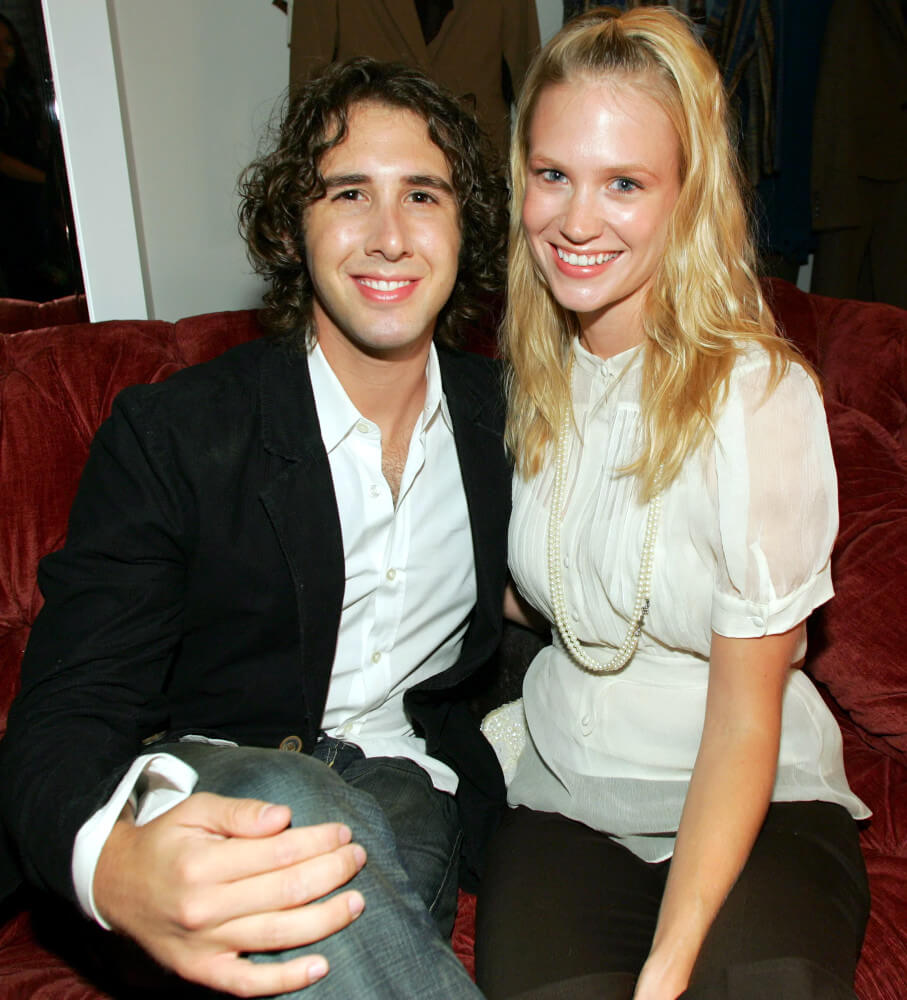 While January Jones is an expert in brief, casual relationships, that doesn't mean she never had a long-term one! In 2003, she dated singer Josh Groban until their separation in 2006. While January never looked back on their relationship, Josh had no problem sharing how in love they were with each other.
"We dated for about two and a half years, and we were madly in love," the singer told Details. "It was definitely my longest relationship," he added.
It's unclear why January and Josh decided to part ways, but their relationship left quite an impression, at least to Josh!
Did January Jones Cheat on Jim Carrey?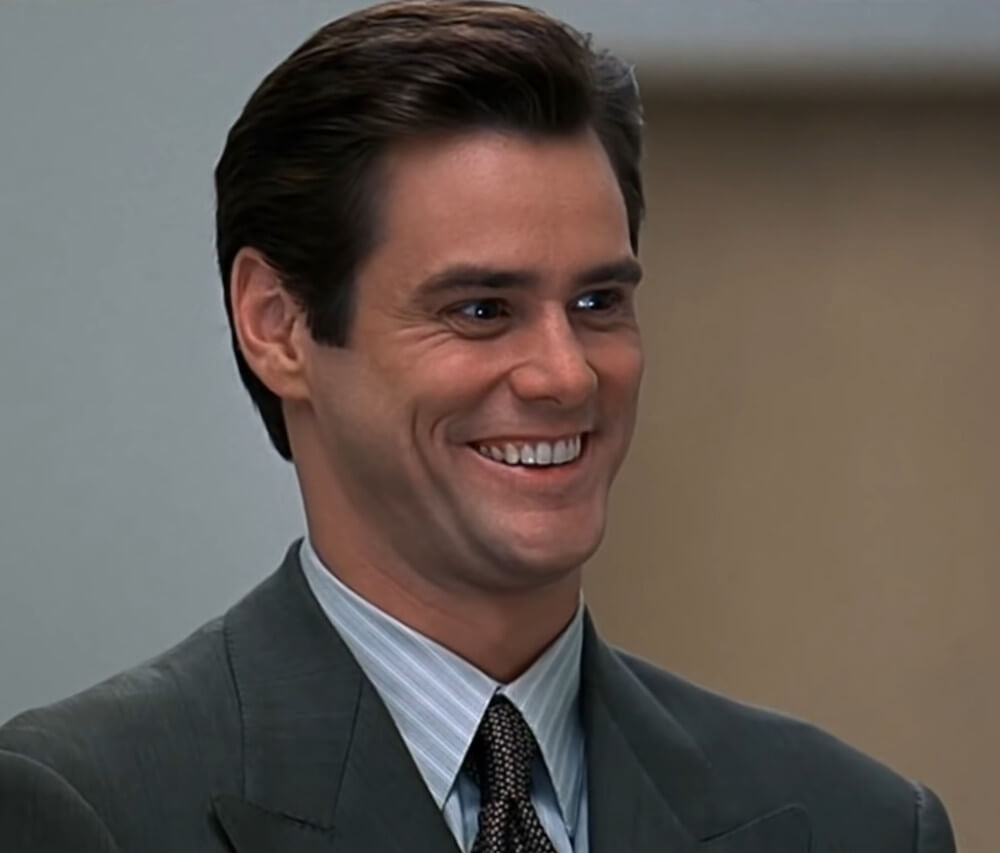 Yep, I know. Imagine cheating on Jim Carrey?!
Anyways, January Jones once briefly dated Jim Carrey in 2002 for a few months. As with any other January relationships, the former couple never heavily publicized their romance until reports surfaced that January cheated on Jim with Brandon Davis, an oil heir. The alleged affair led to the end of their relationship, unsurprisingly.
However, nearly two decades after the demise of their relationship, January revealed a tidbit about her past relationship with Jim in an appearance at Jimmy Kimmel Live. She stated that a signed autograph of Robert Stack she received from Jim on her birthday was "the best gift" she had ever gotten!
January Jones and Ashton Kutcher Were the '90s Teen Power Couple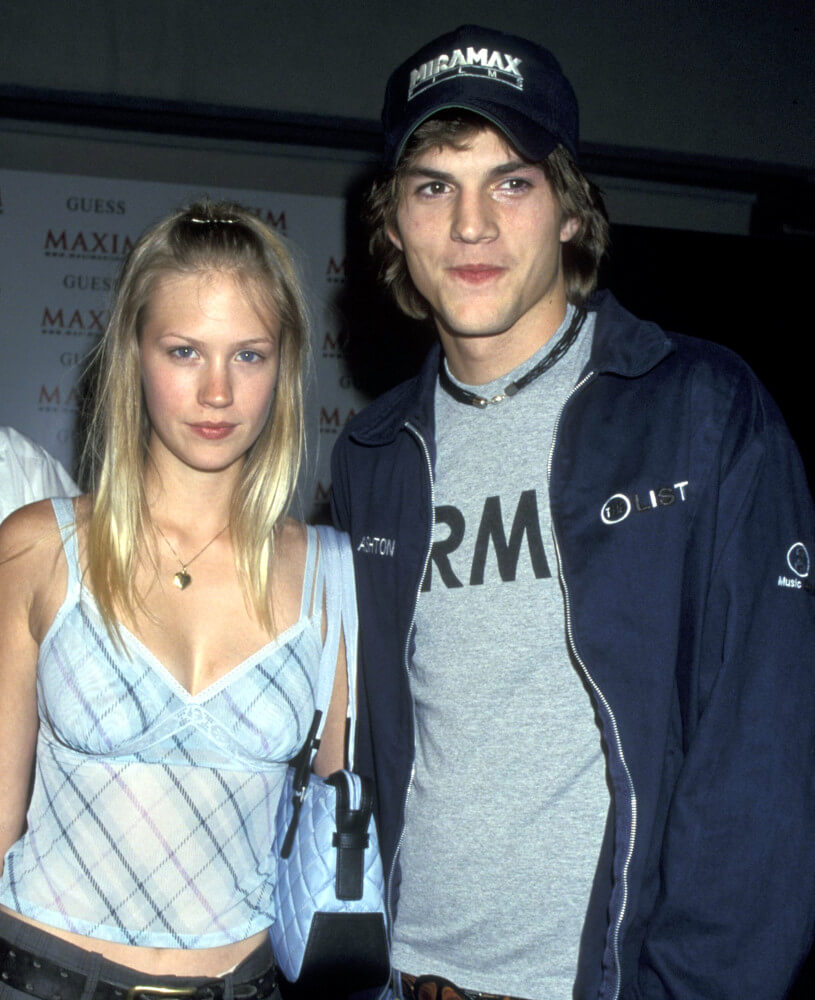 More often than not, many people are left stunned about celebrities' past romances, especially if the said celeb has quite a list of ex-lovers! For example, do you know that January Jones dated Ashton Kutcher for three years in the late '90s?
The couple met when January was still working as a model and just started to spread her wings into acting. And, well, I think it's fair to say that based on their relationship, Ashton was practically a walking giant red flag.
In a GQ interview in 2009, January shared that her first boyfriend in Los Angeles "was not supportive" of her career change and even told her that she was not "going to be good" at acting.
I know, the audacity!
January never explicitly identified the said boyfriend as Ashton, but there's little to hide when their relationship timeline adds up!
Another red flag was revealed by Ashton's ex-wife, Demi Moore. In her autobiography, Demi wrote that Ashton was super jealous of January's friendship with Bruce Willis, her co-star in Bandits. The jealousy went as far as Ashton being convinced that January slept with Bruce.
According to The List, Demi claimed that she once confronted January about the accusation when they had the chance to meet, in which January contended that she had told Ashton "a hundred times" that she didn't have the slightest interest in cheating on him with Bruce.