Who Is Isabel Lucas Boyfriend? All About Her Love Affairs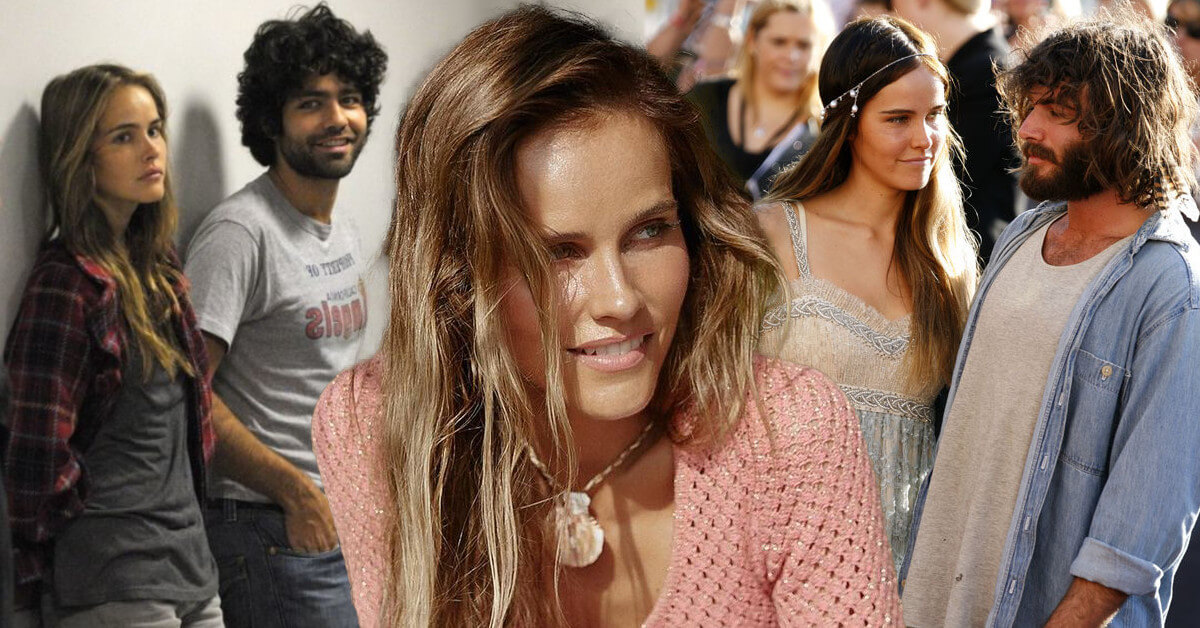 Many Australian actors paved their way successfully into Hollywood. One of the most famous Australian actresses is the Home and Away and Transformers: Revenge of the Fallen star Isabel Lucas.
Those two movies don't even do justice to Isabel Lucas' glorious career in showbiz. However, that's not what we're here for, and we know that's not why you came here in the first place.
Being out and about in the acting and modeling world, Isabel got much attention from her fans and A-lister men. Here are all the men that were linked to her.
Is Isabel Lucas Dating Anyone in 2022?
It's a no-brainer that famous people love to date their fellows. Isabel Lucas also had her period of doing that, but it looks like she got tired of it.
After splitting from her ex-musician-lover Angus Stone in 2012, Isabel put her love life under the radar. However, some media and paparazzi are too good at what they do.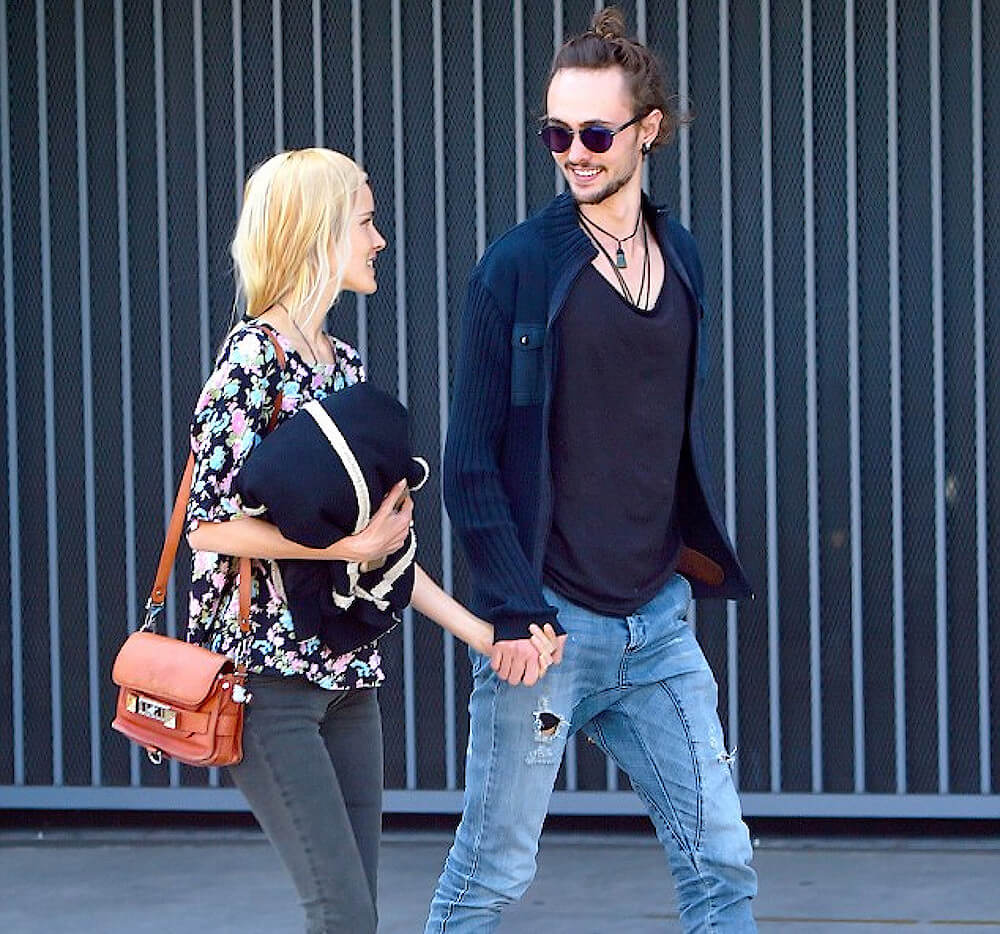 Daily Mail Australia caught a glimpse of Isabel Lucas walking with a mysterious man four years after she broke up with Angus Stone.
We said "mysterious" because the man's identity remained secret – so is their relationship. Isabel was only caught once strolling around Los Angeles in 2016 with this man.
There were no further details about when they started dating and how long their relationship lasted. One thing for sure, though: Isabel Lucas didn't seem to date anyone else after this "mysterious man."
Isabel Lucas Breakup with Ex-Boyfriend Angus Stone Devastated Everyone
Let's get into Isabel's latest relationship with her famous fellow people. As mentioned earlier, Isabel Lucas and Angus Stone split in 2012. The two dated from November 2010 to April 2012.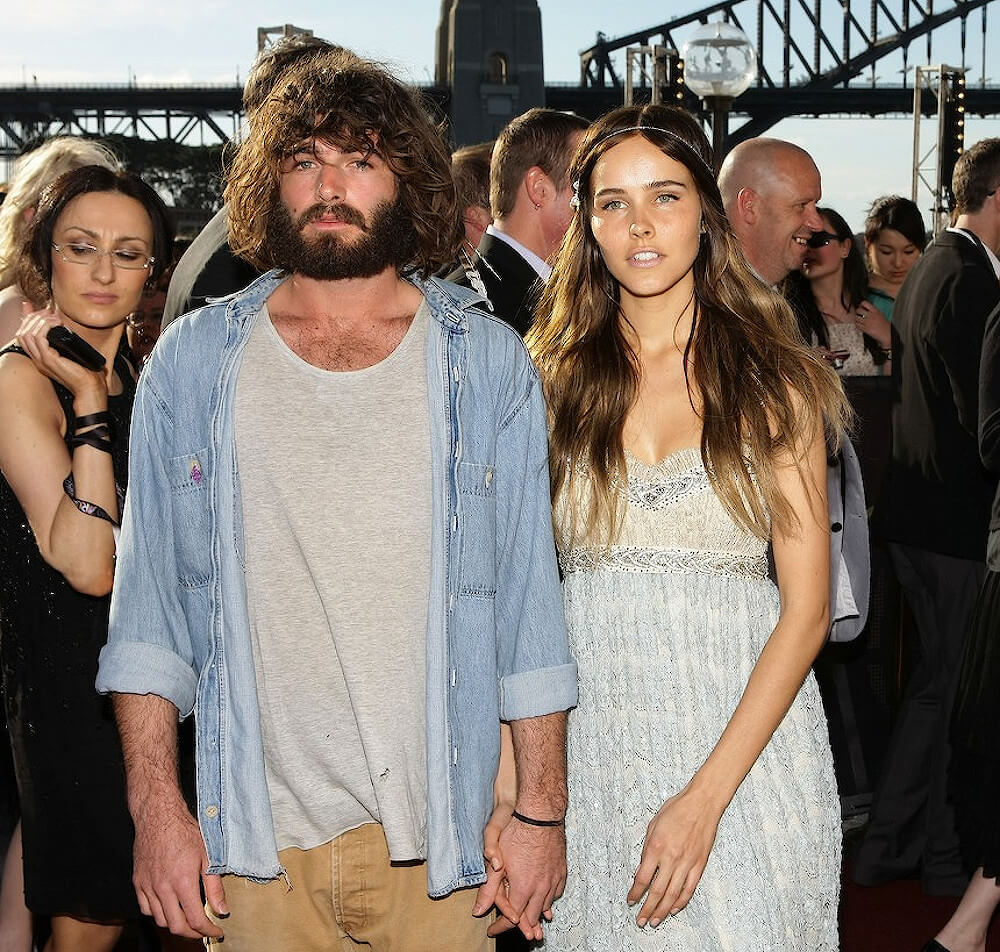 Angus and Isabel used to be everyone's favorite because they were both vegan and environmentalists and promoted a healthy lifestyle together. They seemed to be a couple willing to undergo thick and thin together.
Not only that, Angus had nothing to say but good words about Isabel, even after their breakup was still fresh. When the split happened in April 2012, it was only two weeks after Angus released his second solo single called "Bird on The Buffalo," in which Isabel appeared in the music video.
Of course, a two-year relationship, no matter how private it is, will have a massive impact on both parties' lives. That happened to Isabel and Adam as well.
When the paparazzi took Isabel's picture after the split, she looked skinny, as if she had difficulty recovering from the pain.
"The star of The Pacific was seen out in Los Angeles today and appeared shockingly thin, even by the standards of her usually slender frame," as reported by the Daily Mail.
It wasn't the only proof that the breakup was hard for her. We can see that after Angus Cloud, the news about Isabel Lucas dating a man fizzled out altogether.
It took four years after Angus for Isabel to be seen going out and about with another man. We hope that Isabel Lucas will be in a relationship again and finally finds a man that can treat her right soon.
A Brief Relationship with Adrian Grenier
Another famous relationship that Isabel had in the past was with The Devil Wears Prada and Entourage star Adrian Grenier. The two dated from March to August 2008.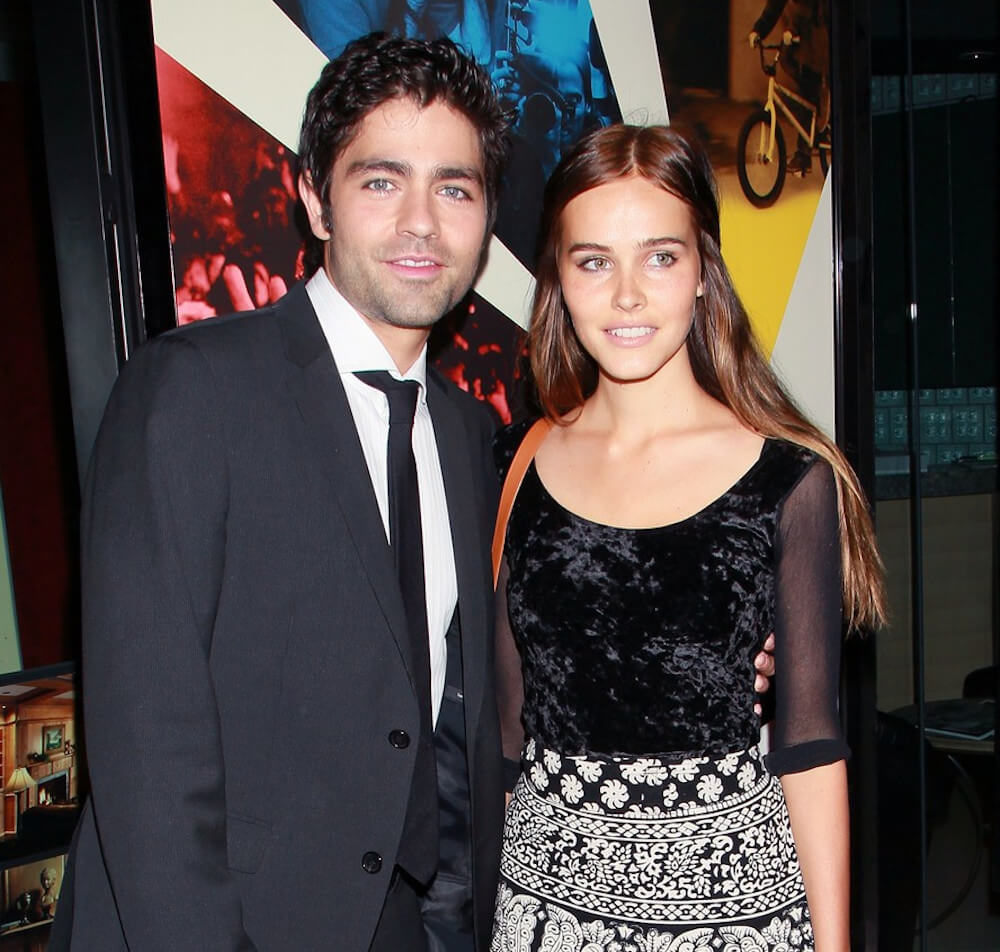 This relationship was somewhat controversial, though. Rumor has it that Isabel's affair with Shia LaBeouf was the main reason for their breakup. We can't blame the media for coming up with that news because all the proof made sense.
The split happened on the heels of Isabel's car accident while driving with her Transformer costar. Not only that, Shia himself had confirmed that he and Isabel had hooked up during the process of filming.
Of course, Adrian and Isabel kept quiet about the whole thing, as she usually does. They let people and the media speculate about why their relationship ended.
Still, her affair with Shia LaBeouf was the one people kept mentioning when it came to Isabel and Adrian's split.
Three-Years Being Together with Chris Hemsworth: Was it a Real Relationship?
In 2005, her name was linked to Thor actor Chris Hemsworth, and we don't need to explain more about who he is, do we?
Chris Hemsworth and Isabel Lucas were together from 2005 to 2008. Though Isabel slammed the news about her romance with Chris, she couldn't hide the spark that happened between them.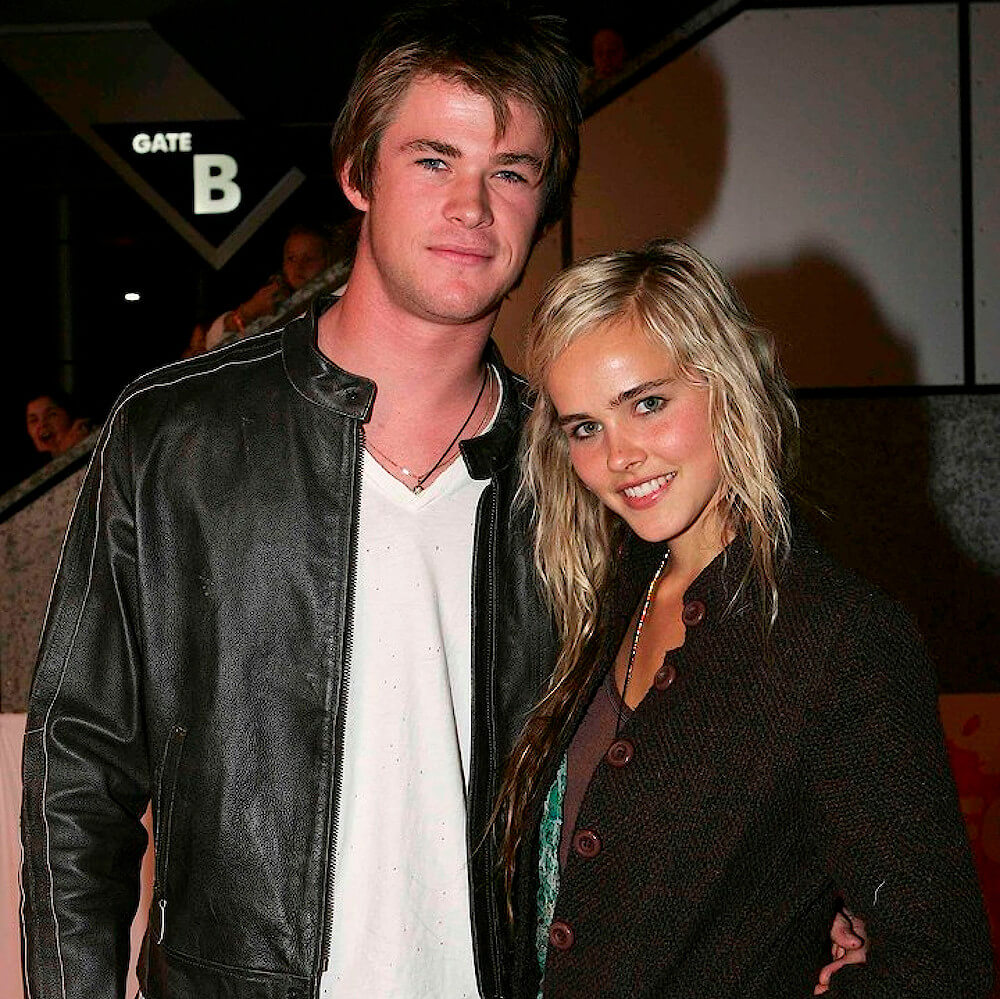 Chris and Isabel's breakup made headlines just like when their relationship started. Many people wondered why they decided to part ways, but they ensured that there was no bad blood between them.
Although the two remained silent, many media assumed the long distance and their ever-increasing schedule were the main factors of their split.
It's understandable since both of those Australian actors were at the peak of their careers when they were together.
Isabel Lucas Rumors with Many A-Listers
Although Isabel Lucas doesn't like talking about her love life, the media can't stop making her name in the headlines.
The three men mentioned above might be her only official relationships, but there are LOTS of names that were rumored and linked to her. And the list we're about to give you is filled with hot stars and handsome men.
Those names are Jared Leto, Joel Edgerton, Shia LaBeouf, and Jake Gyllenhaal. It's impossible if you don't know who those men are.
Isabel was linked to the Nightcrawler and Donnie Darko star Jake Gyllenhaal. The two were caught "all cuddled up" and getting comfortable in Montreal back in 2010.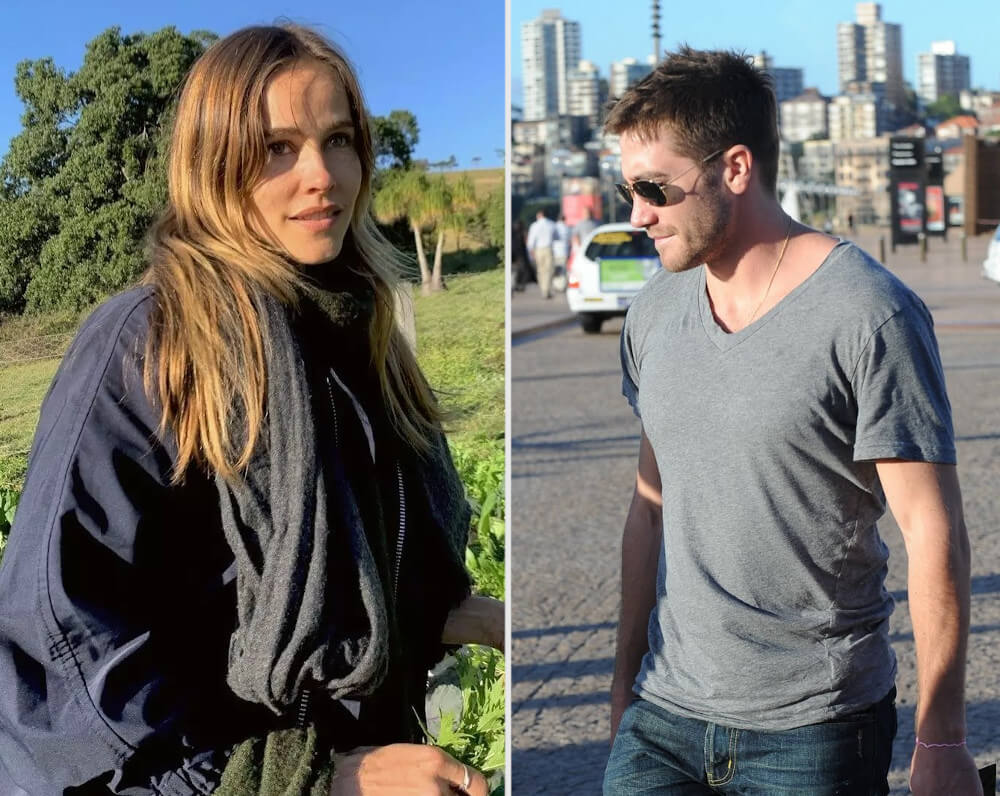 Not long before that, she was rumored to be dating Jared Leto in March 2009. They were reported to have hooked up once, but their relationship didn't go anywhere besides that.
Her dating rumor with Joel Edgerton also happened in the same year. The two appeared in the Australian drama, The Waiting City, which means they spent much time together. What's more exciting is the filming process took place entirely in India.
Now we understand why they couldn't be apart from each other. But, just like her rumor about Jared Leto, it also faded as quickly as it started.
And we finally arrived at her most controversial rumor. It was with Shia LaBeouf, whom Isabel had a car accident with.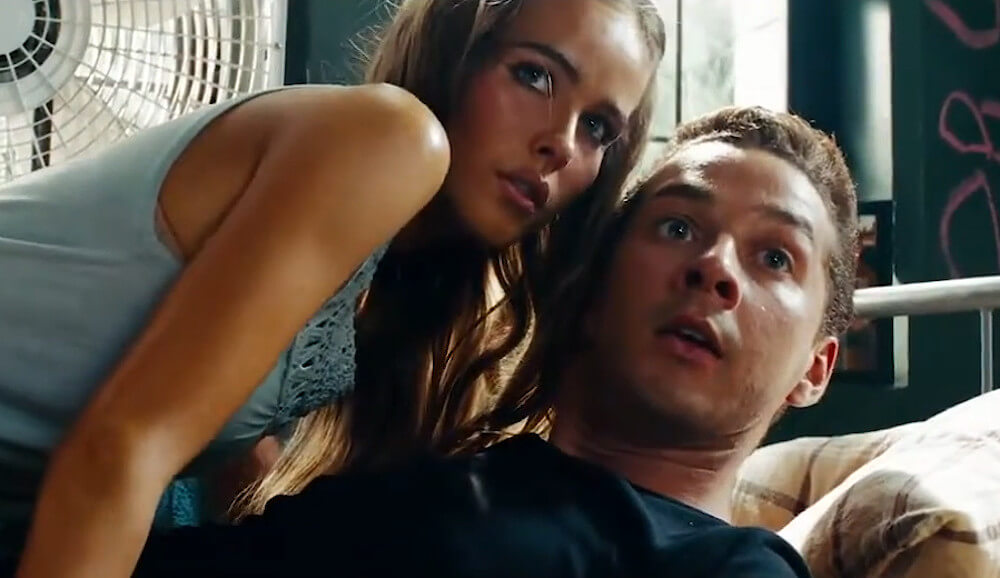 Isabel Lucas and Shia LaBeouf were co-stars in Transformers, and even Shia himself admitted that he hooked up with Isabel during the filming. Her closeness with Shia was also believed to be the main factor for her split with Adrian Grenier.
Well, we can't blame her. Because who could resist Shia LaBeouf's charm?