Who is Adrian Grenier Girlfriend? Is He Married?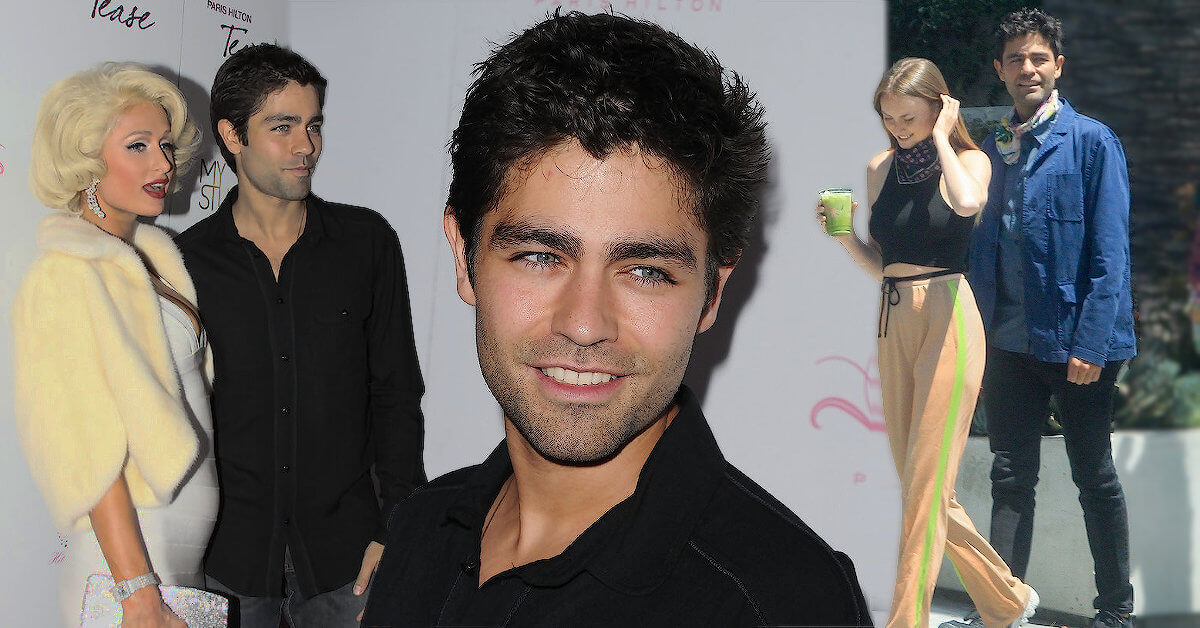 Handsome, funny, and talented: that's best to describe Adrian Grenier. He played the iconic Nate Cooper in The Devils Wears Prada; of course, everybody knows him. He's also serving looks since day one he started his career as an actor.
His first movie is Arresting Gena. And by looking at him in that movie alone, you couldn't help but think that this guy is something. Am I right?!
Not only that, but his relationship story is also far from ordinary. From Emily Caldwell to Isabel Lucas, he has a long list of hot girls that he'd been in a relationship with.
A Serious Relationship with Wife-Soon-To-Be, Jordan Roemmele
Though his lists are long, it doesn't mean that Grenier is a player: he is just lucky when it comes to the girls. His newest relationship has been going on for more than three years!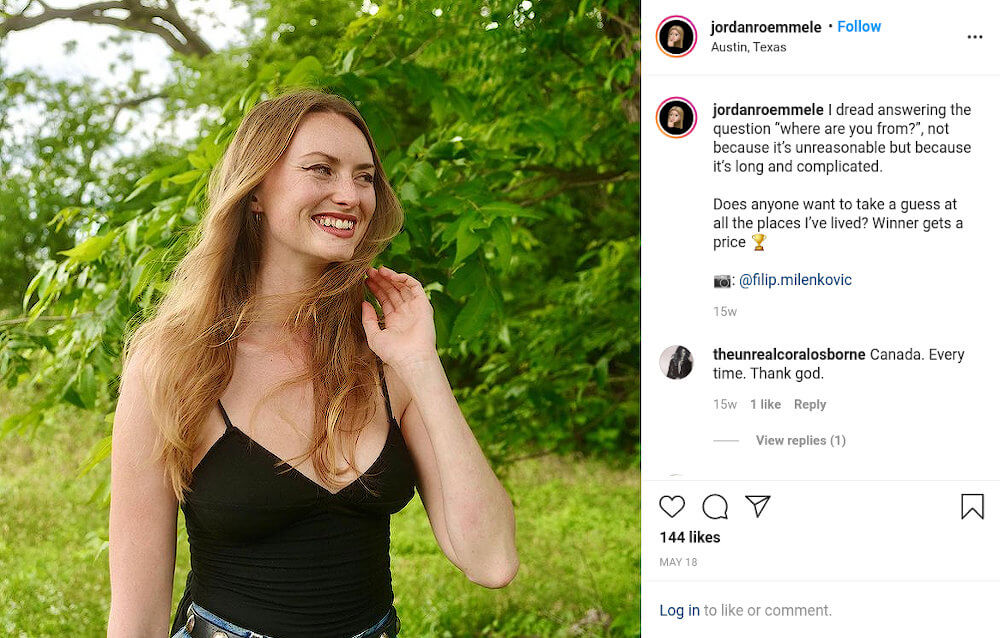 However, he's not a married man, but his relationship with his current girlfriend seems pretty serious. Grenier is dating Jordan Roemmele, a wildlife enthusiast and an environmentalist. Though Roemmele isn't an actress, we can easily find her pictures on the internet, mainly from her Instagram account.
Also, Grenier and Roemmele never hesitate to share their PDA moments as it's a symbol of pride to have each other. We're not complaining, though!
Grenier and Roemmele started dating in 2017, and they're still going even stronger. Their relationship seems like a more serious phase since Grenier permanently moved from California to Texas to live with his girlfriend.
Adrian and Roemmele already bought a home outside of Austin to finally settle down in a more "country life." It looks pretty serious, and marriage is just about time! We cannot wait until Grenier calls Jordan his wife.
Tracing back to the first time they were seen together, they had a vacation in Sydney, Australia, in November 2017. Since then, the two frequently show the world how pretty much in love they were.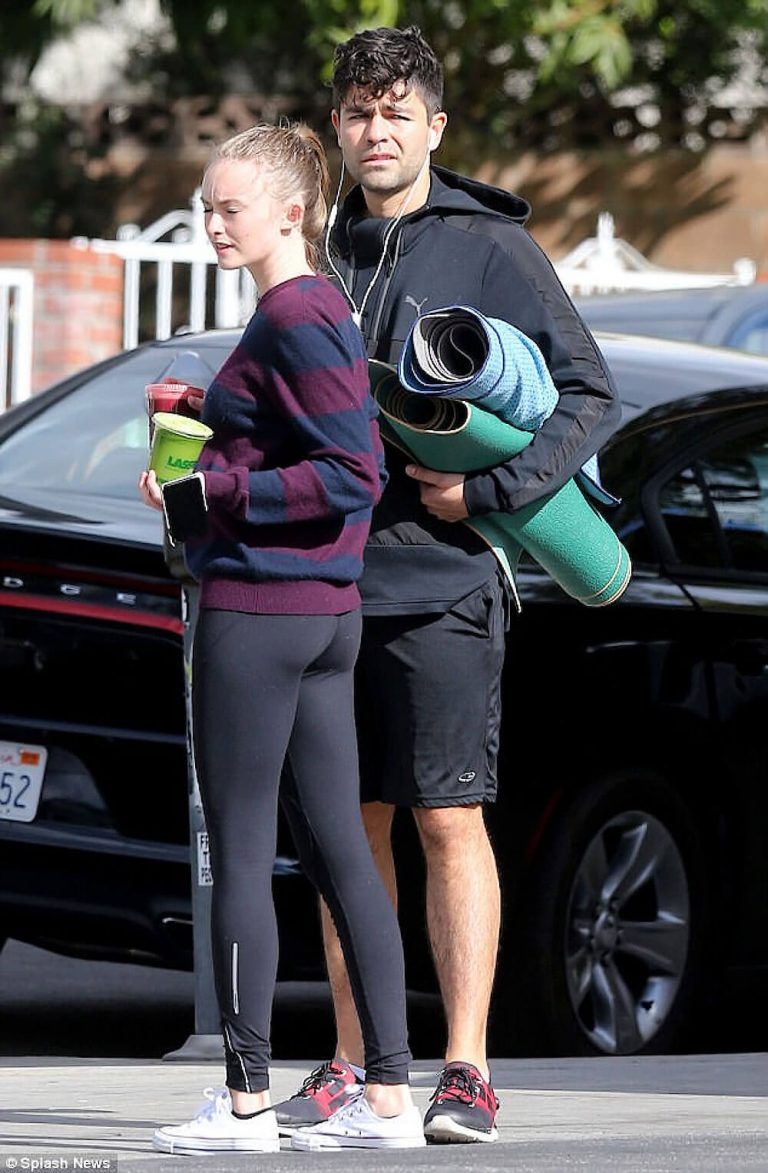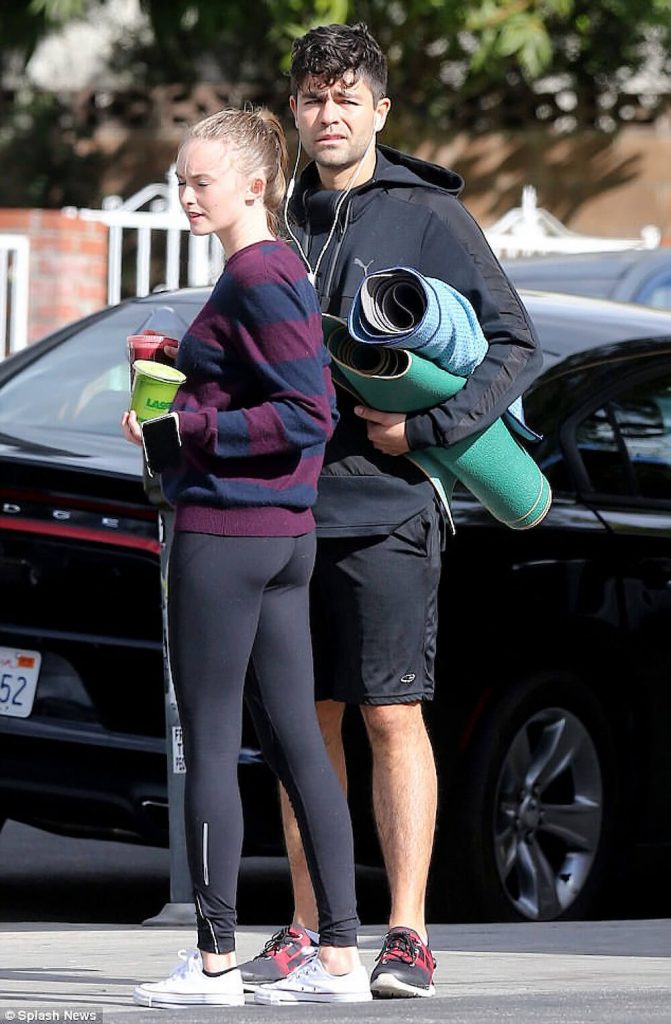 Adrian Grenier isn't much of a tell-it-all person. Though he often posts a picture on his Instagram account, it was mostly about his works and time with friends and family. He never really posted a picture with Roemmele, but he'd tagged Roemmele in some of his photos and had her in the background; it means the two were spending time together quite a lot.
With their news moving in together to Texas, we're sure that they don't need many photos to prove to people that they are an item.
Tracing back to the first time they were seen together, they had a vacation in Sydney, Australia, in November 2017. Since then, the two frequently show the world how pretty much in love they were.
On Adrian Grenier's Sexuality
Adrian Grenier is hardly open about the details of his relationship and the girl that he's dating. It then sparked a rumor that he was gay. What?! Of course, that is hard to believe, and not many people buy that rumor since Grenier is always surrounded by pretty girls, even his fellow actors.
This buzz first sparked from singer Azealia Banks. She was the one who accused him of being gay after claiming she and Grenier hooked up. She described Grenier as a "closeted homosexual."
She uploaded a long video of her describing the moment of her unsatisfying hook-up session with Grenier on her Instagram Story.
However, Adrian Grenier stayed silent about this and kept living his happy life with his real girlfriend. He also never brings the topic of his sexuality in interviews or on his social media.
Well, why should he? If the whole world knows that he's currently in a happy relationship, I guess he doesn't need to. Rumors come and go, but real love stays.
Cheating on His Girlfriend, Emily Caldwell
It turned out that Jordan Roemmele isn't Grenier's only long-term relationship. Before Roemmele, Adrian Grenier dated an actress Emily Caldwell for four years, from 2009 to 2013.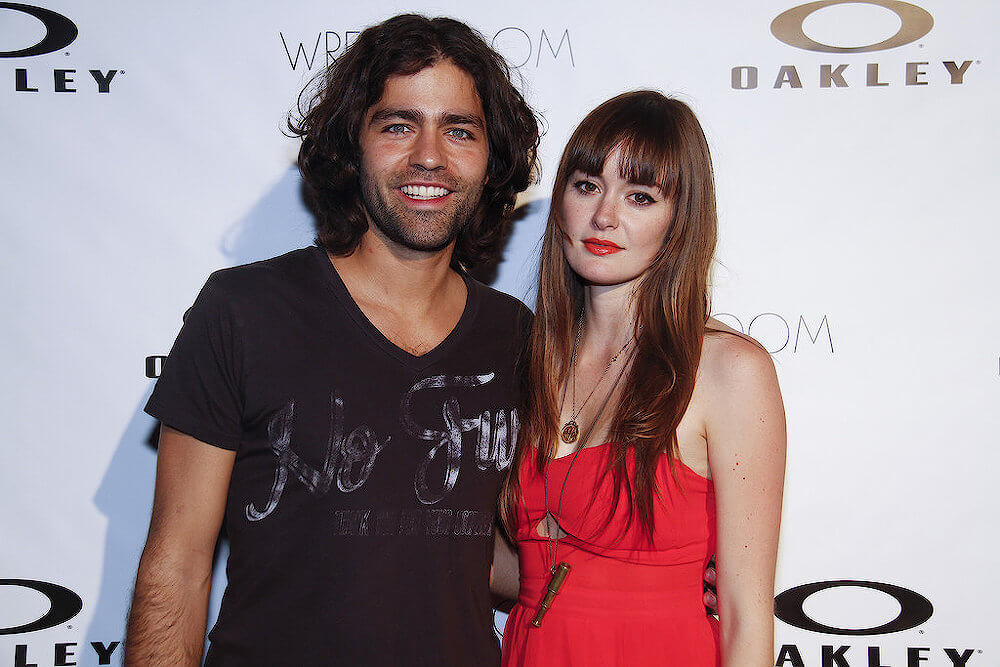 However, we might not hear a lot from this pair other than Grenier's cheating rumor. So our sweet and handsome guy had cheated on his girlfriend in the past? Let's find out the truth!
Rumor has it, Adrian Grenier was reported to secretly date a Hollywood producer, Courtney Bingham, in 2010, only a year after he started dating Emily Caldwell. This isn't a mere rumor, though, because several photos on the internet captured Grenier's moments with Bingham.
Grenier and Bingham were seen leaving Sant Ambroeus, a New York's west village restaurant, for a casual and romantic lunch. In the pictures, Grenier and Bingham kept their distance, so they weren't seen too close to each other, but people can still see their strong chemistry for each other.
In addition, Grenier seemed shocked to find out that some paparazzi were taking their pictures as if he's afraid to get caught.
For an actor who's trying his best to be low-key, he didn't do a very great job this time, didn't he?
Some people assume that Grenier was no longer together with Caldwell since he never mentioned her in the interview and showed up and some formal events alone. And then he was caught together with the blonde Hollywood producer not long after that? This guy has a strong dating game, ladies!
As usual, Grenier neither denied nor confirmed the rumor. And it turned out, his relationship with Caldwell continued until mid 2013. So whether or not he was cheating at that time, at least that reason alone wasn't enough to make Grenier and Caldwell broke up.
Breaking Up Right After a Car Crash with Isabel Lucas
Another girl that dated Adrian Grenier was Careful What You Wish For sexy star, Isabel Lucas. They were together for around five months in 2018. However, they didn't end in a good term since they broke up because Grenier was jealous of Lucas' costar, Shia LaBeouf.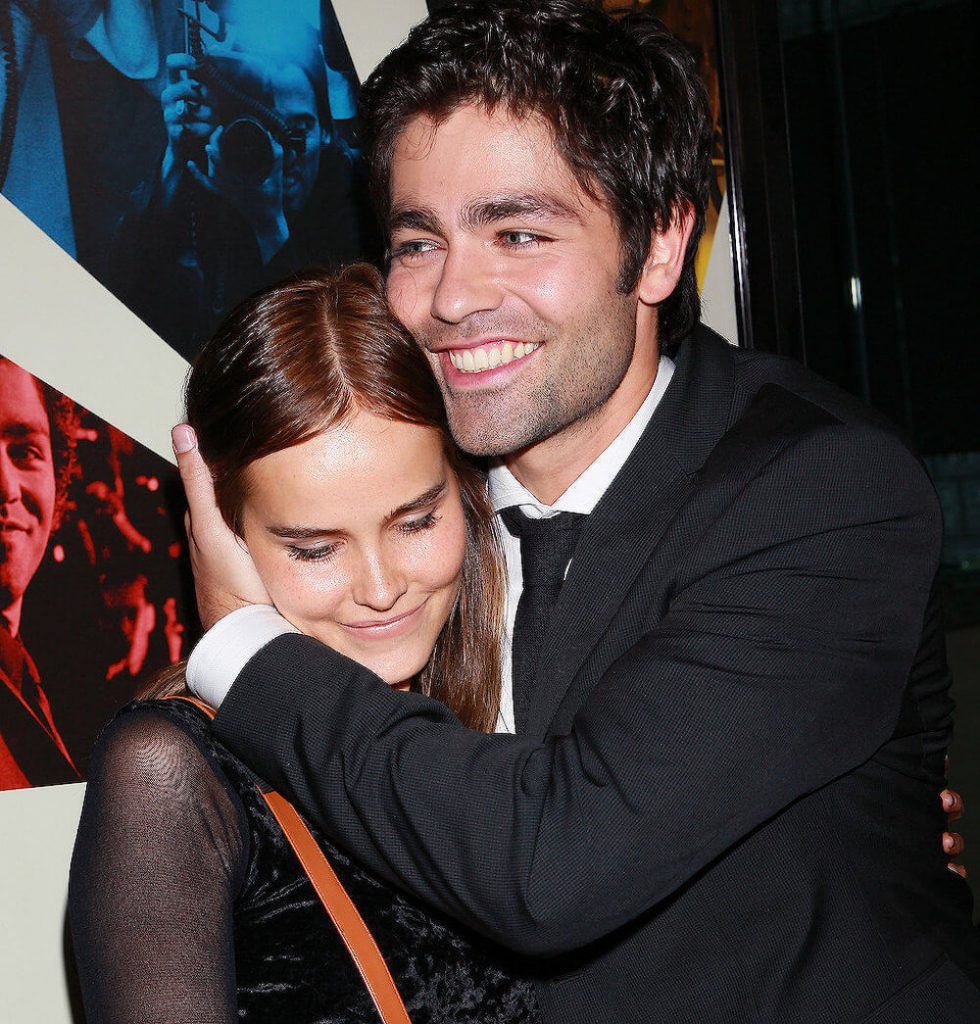 Shia LaBeouf and Isabel Lucas were costars in Transformers 2, and the two seemed pretty close. Lucas and LaBeouf got into a car crash together. Lucas was the passenger in LaBeouf's car that led to Grenier's demand to call it off. It wasn't the best time to break up with someone.
"Adrian saw her with Shia, and that was kind of it – the crash, they're hanging out. He didn't appreciate it." A reliable source told People.
We got the impression of Nate Cooper in real life here, LOL. The difference is just Grenier knows how to handle the media.
Though he broke up with Lucas out of jealousy, he told the media that he and Lucas had "a very open communication" and the two were "friends with common interests." He also added that they were just young in the Hollywood industry and just trying to have fun with each other.
I guess when the jealousy creeps in, the relationship's not fun anymore.
Two Years On and Off Relationship with Melissa Keller
Surprisingly, even Grenier got lots of ex-lovers. He could maintain most relationships at least for more than a year. Before he dated Isabel Lucas, he was in an on-and-off relationship with Sports Illustrated swimsuit model Melissa Keller.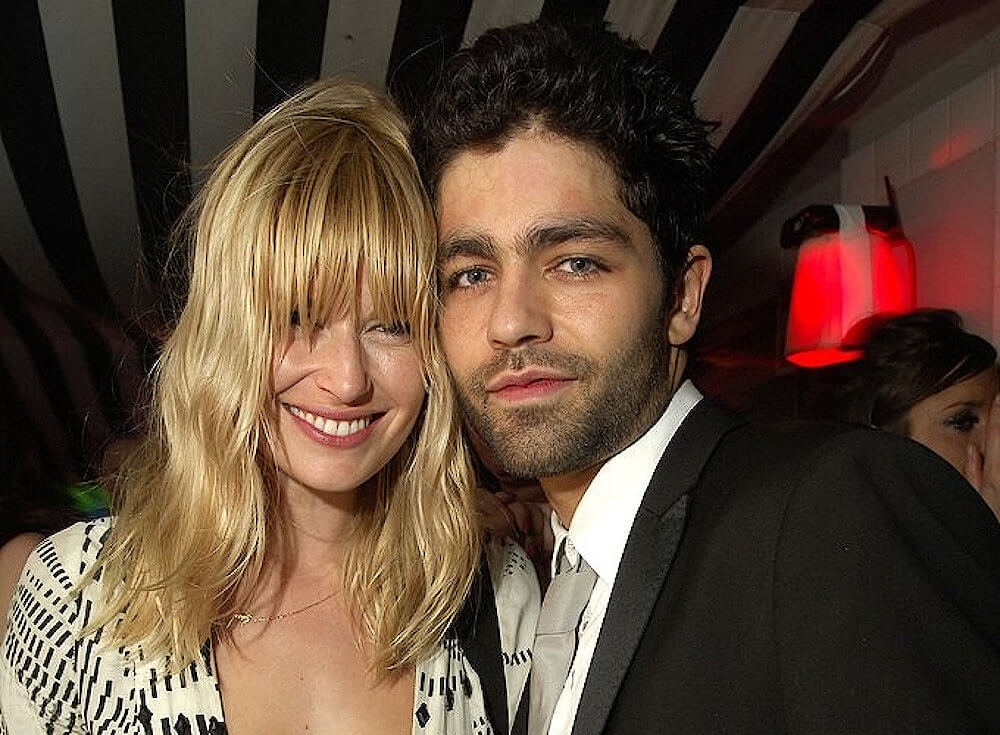 They were a couple for two years, from 2005 to 2008. Dating a super-hot and pretty model? It sounds like a dream come true! With beautiful blonde hair and a fantastic smile, she and Grenier looked good together.
Grenier and Keller also had their PDA moments quite a lot. At Grenier's 31st birthday party, the two seemed out and about in Malibu beach house, completely head over heels with each other. They were also seen cuddling at a Los Angeles bash, according to some reliable source.
However, their relationship wasn't stable. Though he never disclosed the details, Grenier always gave a clear hint or sign that he was no longer together with whoever he's previously dating. And with Keller, it was on and off. They maintained to be a couple for two years, though, so fair enough.
Some Honorable Mentions: A-Listers Women that Are Completely Captivated by Adrian Grenier
Like many handsome men in Hollywood, Grenier also had many short flings and hook-up moments with girls. However, these girls are not just ordinary girls; they are Ashley Greene and Paris Hilton!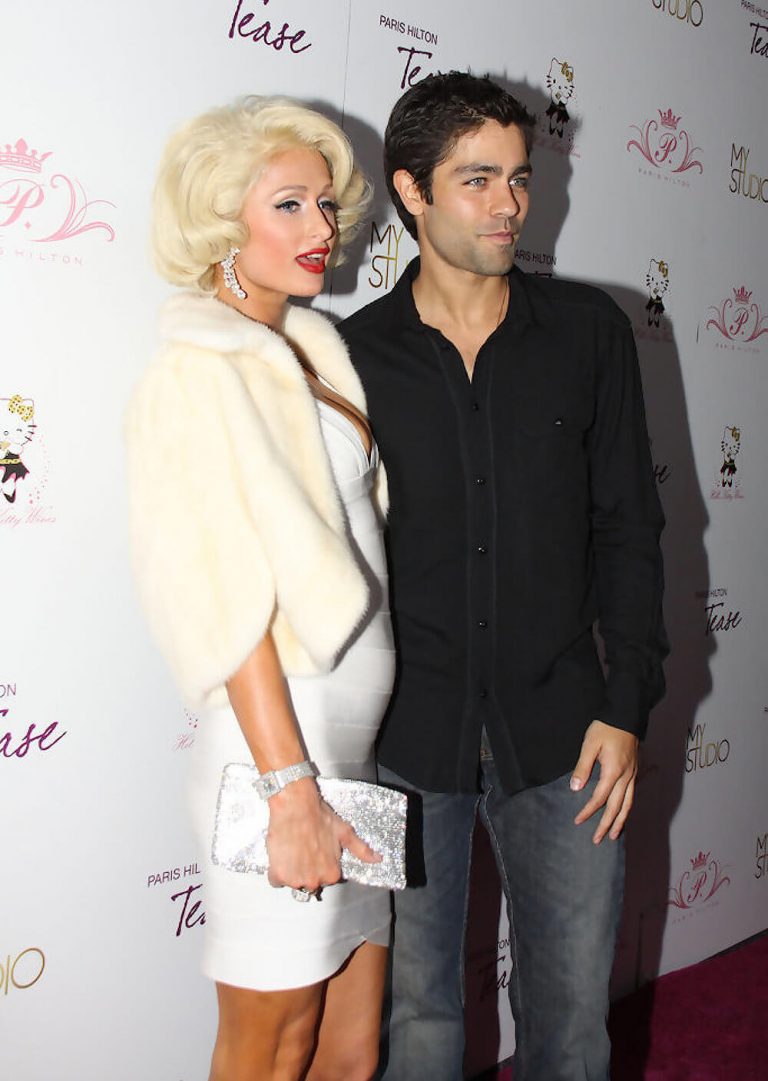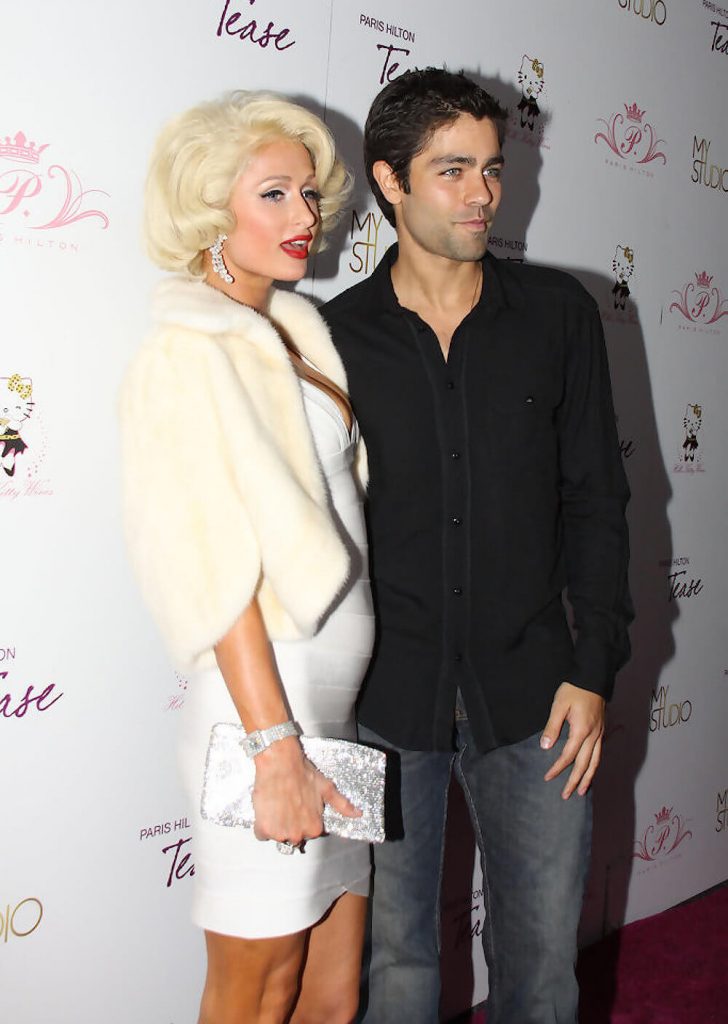 Ashley Greene was just really captivated by Grenier as a person. As Greene disclosed that she only met him once in Santa Barbara for an event, she couldn't help but adore Grenier.
The two were seen dancing and flirting all night long. Also, they couldn't stop talking about "saving the environment," as Greene told in her interview.
Meanwhile, Adrian Grenier and Paris Hilton were linked back in 2007 in Malibu house. Though the two only hanging out as "friends" and Hilton was said to be there helping Grenier with his documentary movie project, the two didn't seem just like that.
Instead, they got pretty cozy and looked like actually having a great time, according to some sources. But, there was nothing serious between them.
Aside from that, we all might agree that Grenier is pretty much a ladies' man! Shout out to his charming persona and handsome-dreamy look we all can't resist!