Inside Chantel Jeffries Boyfriend List: Who Has She Dated?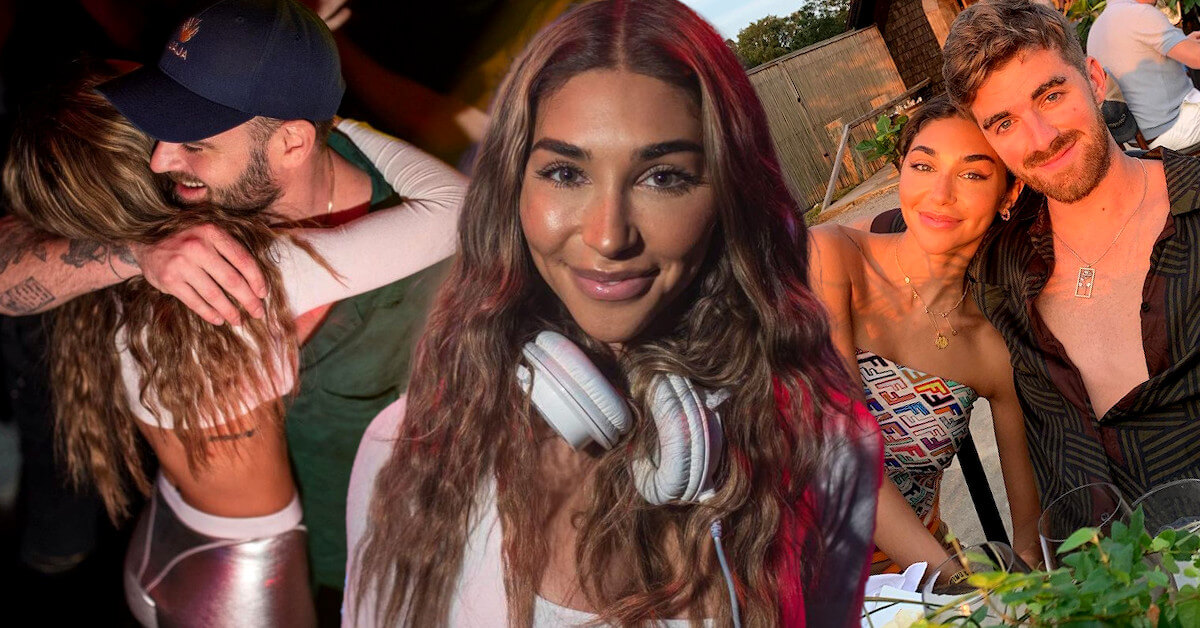 If you don't know Chantel Jeffries based on her works, then at least you'll know her from her high-profile ex-lovers! From The Chainsmokers' Andrew Taggart to P Diddy's son Justin Combs, Chantel Jeffries managed to steal their hearts!
With Chantel Jeffries' ex-boyfriends always being famous figures, it's always interesting to learn more about her relationship history, and look forward to her new ones!
Is Diplo Chantel Jeffries' New Boyfriend?
Rumors of Chantel Jeffries and Diplo's relationship resurfaced after the pair were spotted enjoying a holiday in Miami.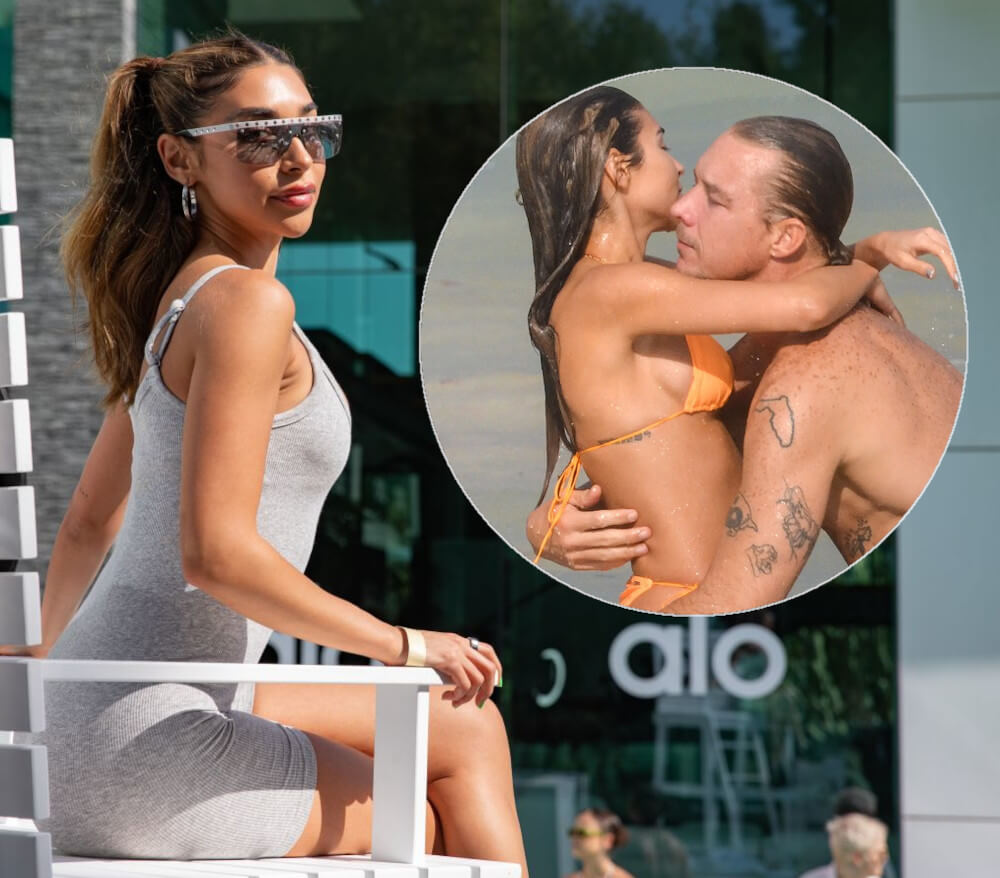 The couple enjoyed the summer and the sea together, accompanied by a mutual female friend.
This was the second time Chantel and Diplo were involved in dating rumors. They were first linked back in 2020 after they were seen being extremely touchy and flaunting major PDAs during a beach outing in Mexico. However, neither Chantel nor Diplo ever addressed the rumors.
Are Chantel Jeffries and Boyfriend Andrew Taggart Still Together?
In 2020, Chantel Jeffries and Andrew Taggart caused quite a stir amongst fans after they went Instagram official with their romance. Chantel posted two pictures of them kissing, confirming their relationship after months of dating rumors.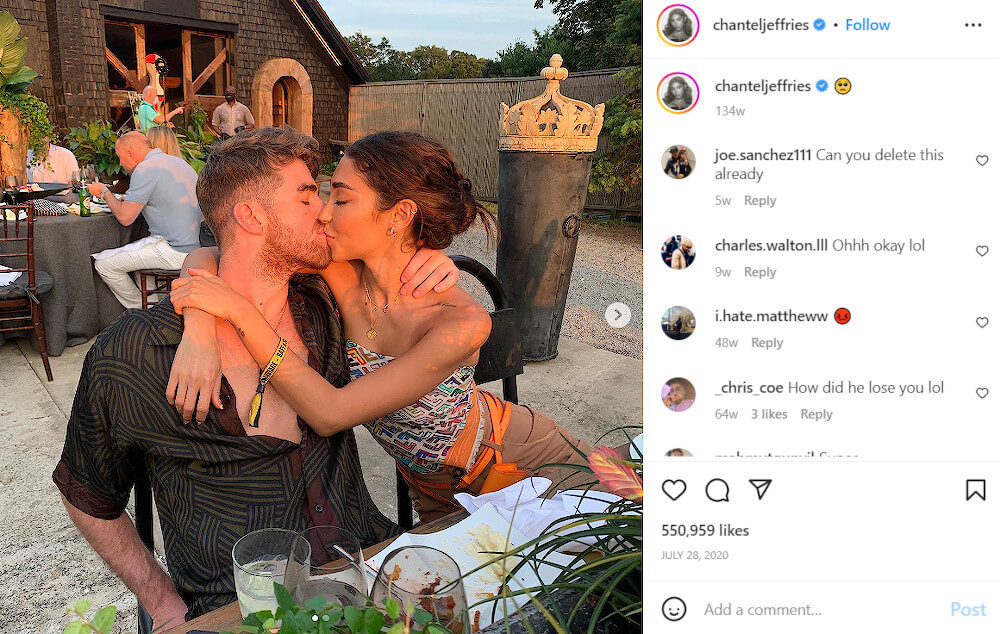 Chantel and Drew were first seen together when they partied at the Super Bowl party in Miami earlier that year. Chantel also posted several pictures, one showing Drew circling his arms around her waist.
They went out with Drew's bandmate, Alex Pall, and his girlfriend. Fans later suspected the bandmates were on a double date with their significant others.
Unfortunately, their romance didn't last long. Chantel and Drew broke up in 2021, more or less a year after they started dating. The breakup was "amicable," and they "remain friends."
When Did Chantel Jeffries Date Machine Gun Kelly?
In 2019, Chantel Jeffries sparked dating rumors with rapper-now-rockstar Machine Gun Kelly after frequently being spotted hanging out together.
When he was asked about dating rumors with Chantel, fans' suspicion increased as MGK gave a sheepish smile.
However, it seemed like fans' wait was over as Chantel eventually made their romance somewhat official by posting a picture of her and MGK on her Instagram story!
"My Baby," she wrote in the caption. MGK reposted the Instagram story and declared his love to Chantel, claiming "ily bb."
Is The Weeknd Used to Be Chantel Jeffries' Boyfriend?
Shortly before she started dating MGK, Chantel Jeffries was linked with singer The Weeknd after they were spotted snuggling while enjoying performances at Coachella.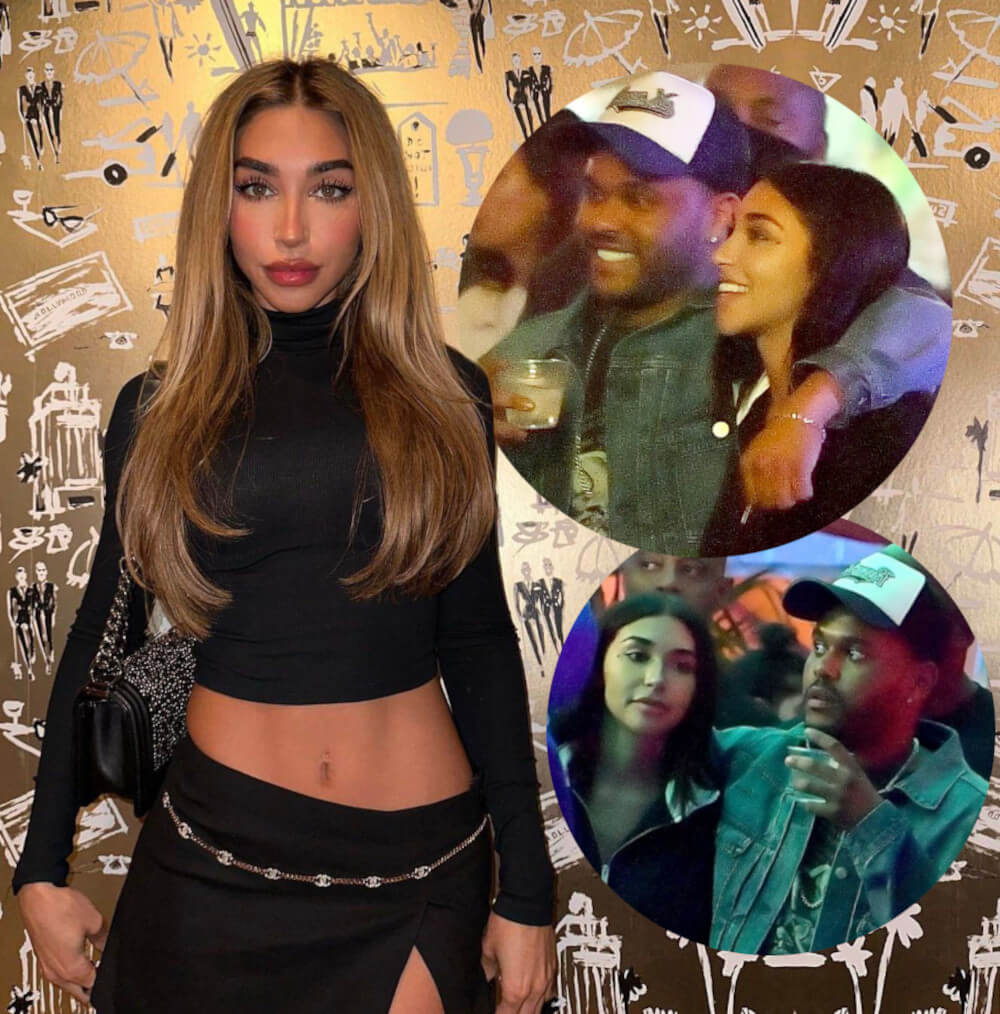 These rumors came out shortly after The Weeknd was seen kissing his ex Bella Hadid in the same event.
To set the records straight, a source told Us Weekly that Chantel and The Weeknd were "definitely dating."
However, the source claimed their relationship was casual and "nothing crazy serious."
How Long Did Chantel Jeffries Date Logan Paul?
Chantel Jeffries once was rumored to be dating YouTuber Logan Paul in 2017.
These rumors surfaced after Chantel was featured in Logan's videos and podcast episodes and acted all flirty!
When the paparazzi asked about the nature of their relationship, Chantel opted to stay mum and only gave a cheeky smile in return.
While the pair never addressed the rumors, fans believed that they must have dated for a brief time back then.
Is Wilmer Valderrama Used to Be Chantel Jeffries' Ex?
Shortly before rumors of her dating Logan Paul spread, Chantel Jeffries was linked to Wilmer Valderrama.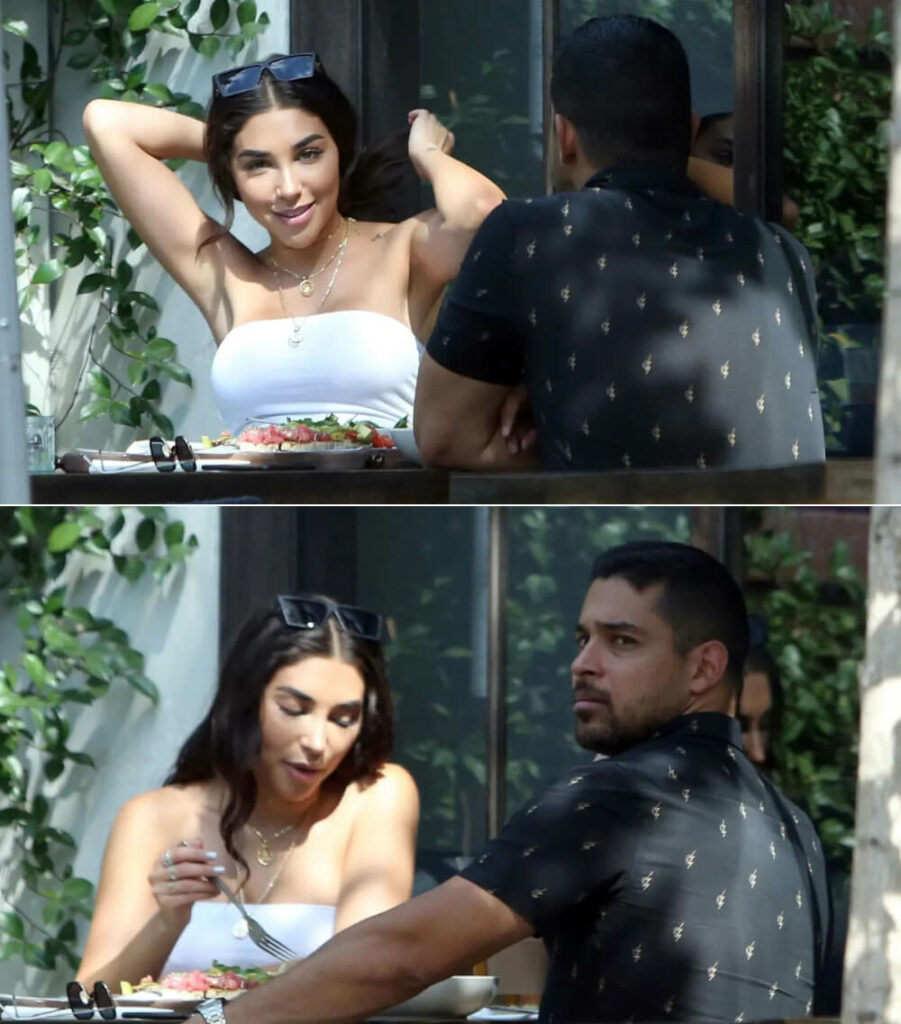 The rumors about Chantel and Wilmer surfaced after they were pictured having lunch in West Hollywood.
Not only that but Chantel and Wilmer stepped out together once again on a dinner date to a celebrity hot spot, TAO, sporting matching outfits.
When Did Chantel Jeffries Date Kyrie Irving?
In 2016, Chantel Jeffries was spotted having a movie date with basketball athlete Kyrie Irving. They were spotted entering and leaving the fancy cinema iPic with hands intertwined.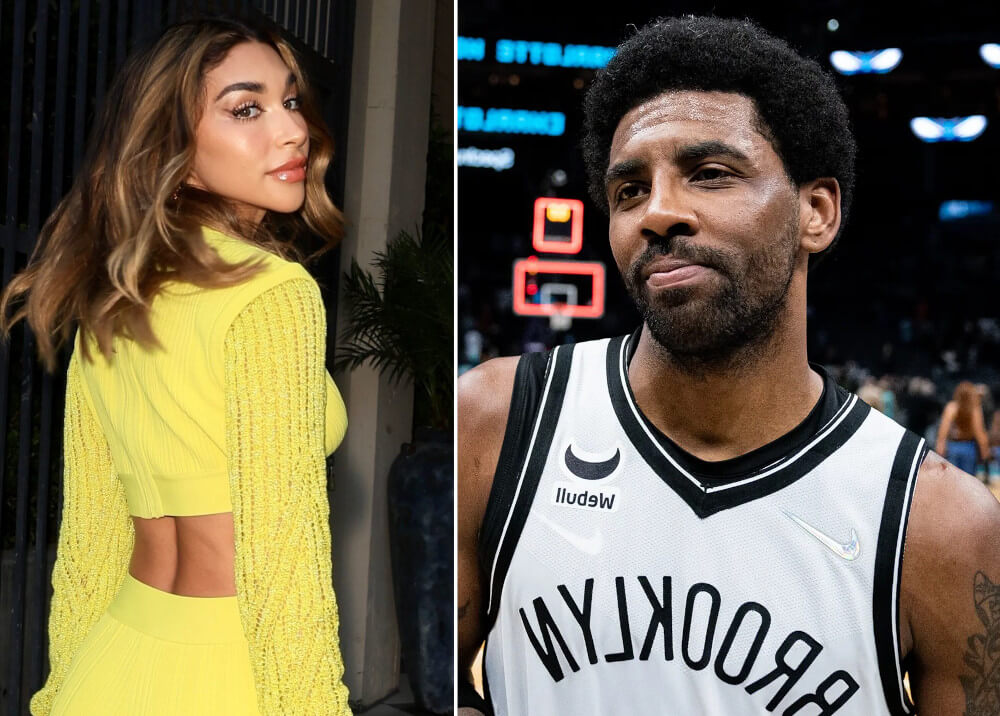 This news came out shortly after Chantel once again linked with pop star Justin Bieber, so many fans thought that Chantel only used Kyrie as a rebound fling.
Well, perhaps that's why she chose a basketball player to have a rebound, get it?
Jordan Clarkson is Chantel Jeffries' First Basketballer Boyfriend
Yep, Kyrie Irving isn't the only basketball athlete Chantel Jeffries used to date! Shortly before she went out with Kyrie, Chantel was rumored to be dating Jordan Clarkson.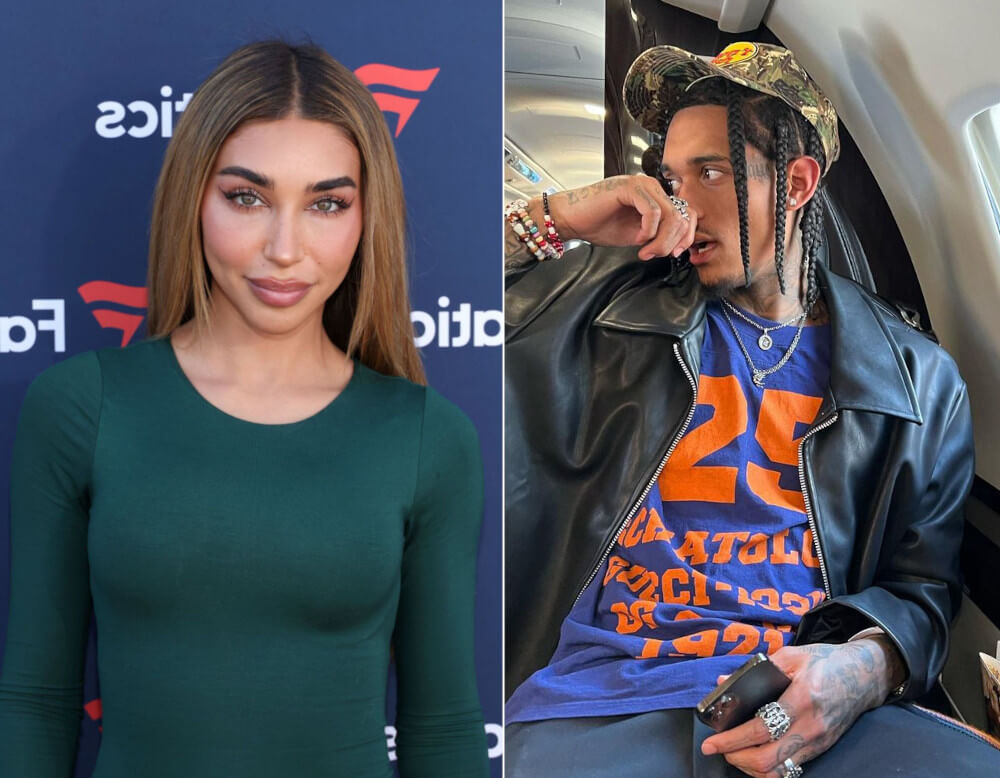 The rumors began to spread after several reports claimed that Chantel was there to support Jordan for an All-Star match in Toronto. They also seemed attached to the hip as they constantly traveled together for the weekend!
However, neither Chantel nor Jordan ever addressed the rumors, and they eventually died down after some time.
When Did Chantel Jeffries Break Up with Justin Bieber?
Remember when Justin Bieber was caught for DUI in 2014, and fans were shocked to know that he wasn't alone that night? Yep, the beauty who was arrested with him was Chantel Jeffries!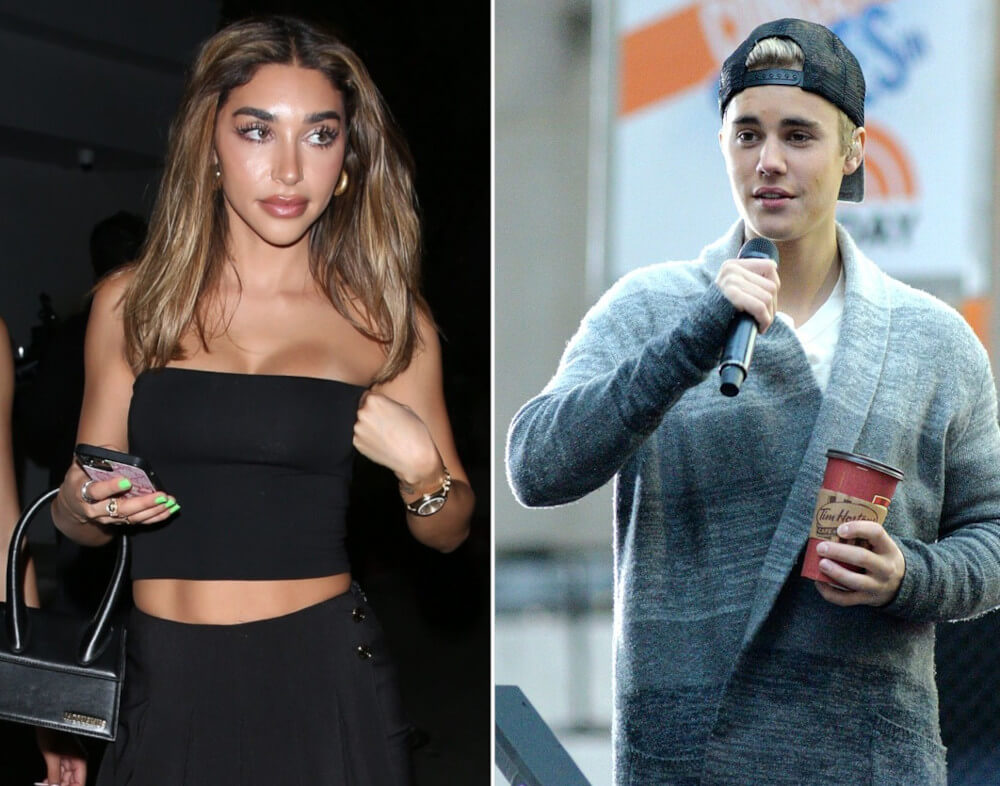 This immediately caused fans to suspect whether Chantel was Justin's new beau following his breakup with his long-term girlfriend, Selena Gomez. While they eventually stated that they were just friends, it seemed like they decided to give romance a try in 2016.
According to E! News, Chantel and Justin "have been hanging out" for several months, and he even secured her a VIP spot for his concert.
They were also spotted leaving AMC Theaters after the show, where Justin reportedly rented the theater so they could have a movie date peacefully!
Although they ended their relationship for good in 2016, a source claimed that Chantel and Justin remain friends and that she's also close with Justin's wife, Hailey Bieber.
How Long Did Chantel Jeffries Date Boyfriend DeSean Jackson?
In 2012, Chantel Jeffries reportedly dated Philadelphia Eagles' top player, DeSean Jackson. The rumors surfaced after multiple pictures of them together were leaked.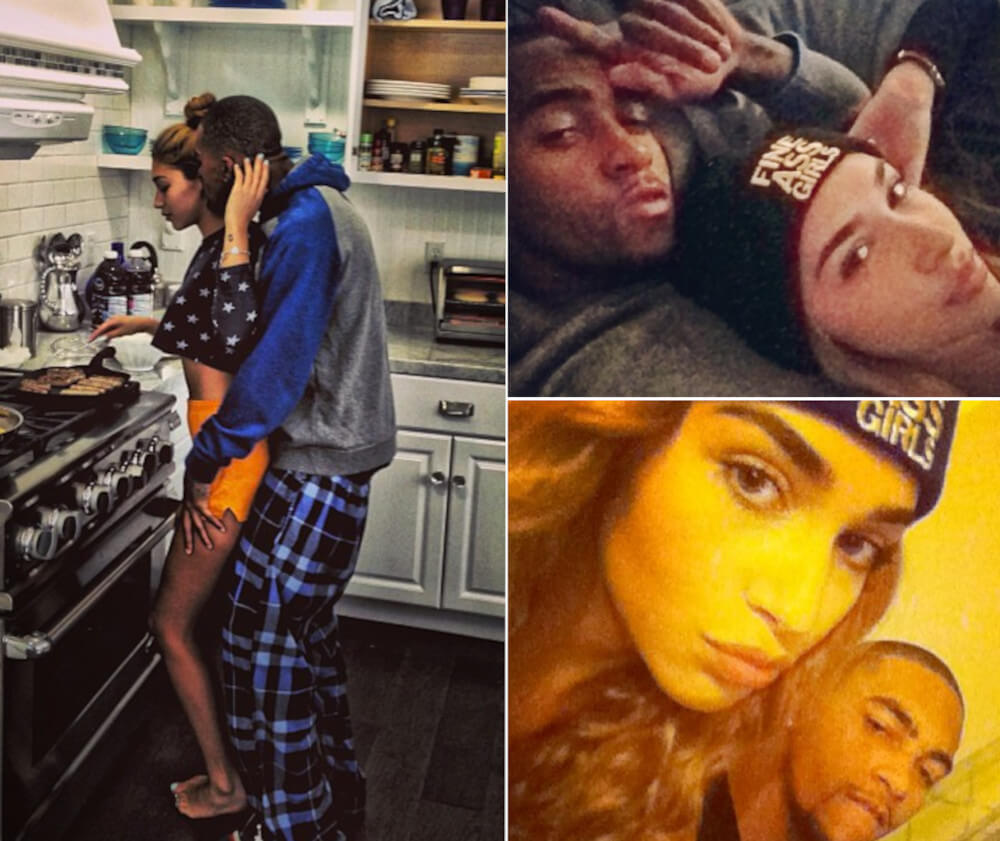 This news raised many eyebrows, as at that time, Chantel was only 20, and DeSean was already 26!
However, it seemed like the pair didn't mind the criticisms, as DeSean proudly shared a picture of him cuddling to Chantel, who was cooking breakfast, proving their love to the world. The couple reportedly started dating in January 2012 and decided to separate sometime in 2013.
When Did Chantel Jeffries Date Justin Combs?
Back in 2011, when she was still in school, Chantel Jeffries was rumored to be dating P Diddy's son, Justin Combs. Of course, with Justin's A-list dad, their relationship would make it to the news!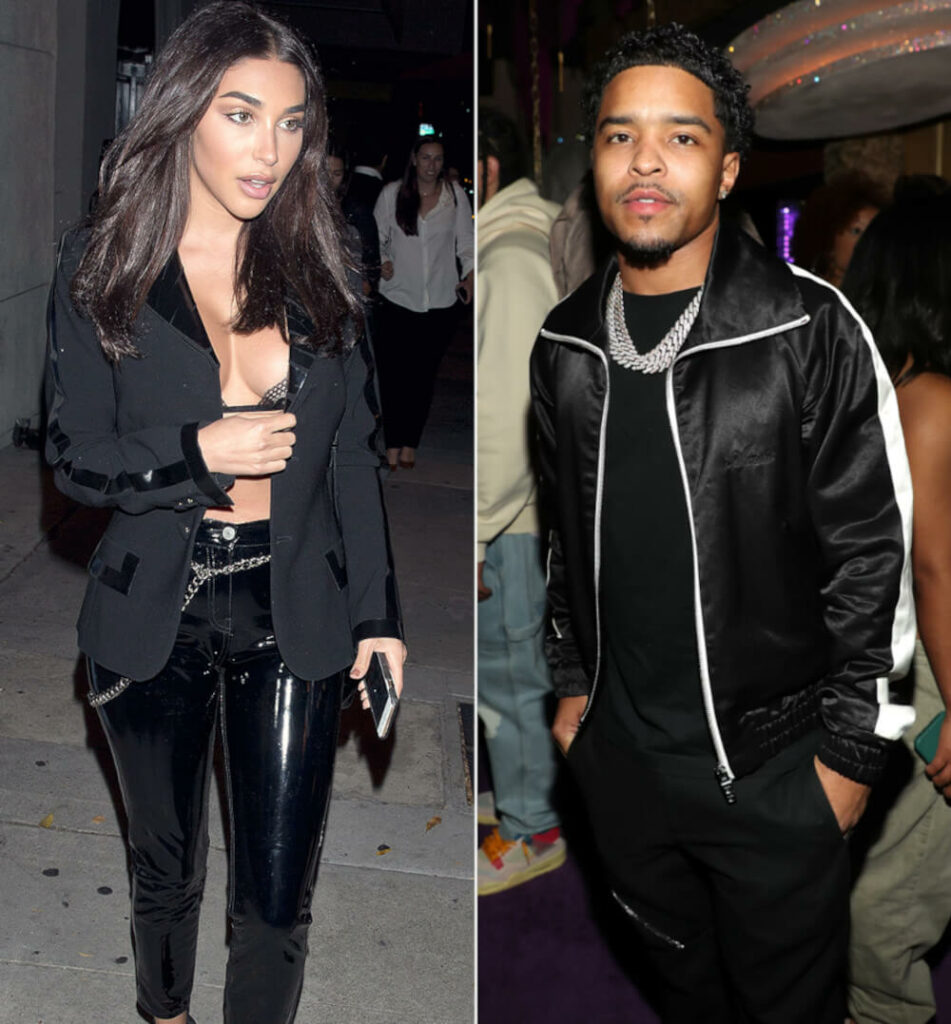 While it was unknown how long the pair dated, Justin once shared several pictures of Chantel and him preparing to go to the prom.
They have also been seen hanging out multiple times before eventually calling it quits several months later.