Eric Andre Girlfriends: What We Know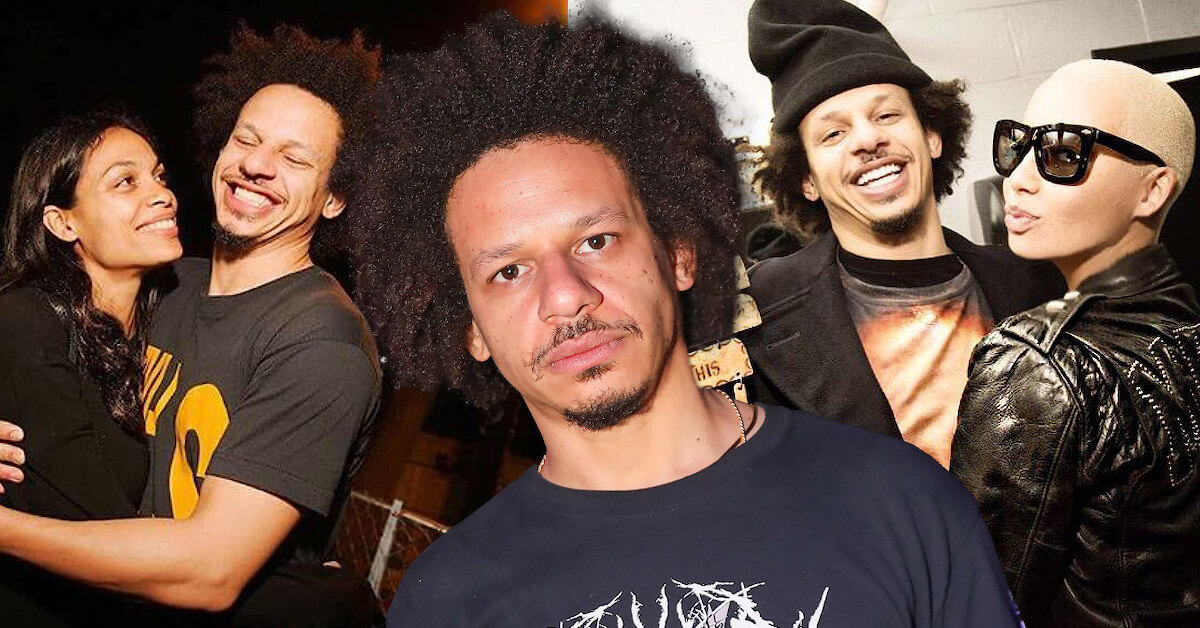 Eric Andre might be the funny and very-open guy on the screen, but the situation is entirely different regarding his personal life, especially his romantic side. Eric is known as a super private guy who loves to keep his matter to himself.
After being successful in The Eric Andre Show, which started in 2012 and is still going on, many people started digging deeper into his romance. And, the result might be a little disappointing for you guys because he isn't the man who put everything publicly.
Did Eric Andre Date T.J Miller's Wife, Kate Gorney?
Worry not, though, because there's still some information that we can know from Eric Andre's love life.
Although not all of them are official relationships, and Eric has never addressed them directly in front of the camera, some women are beyond proud to be linked to him.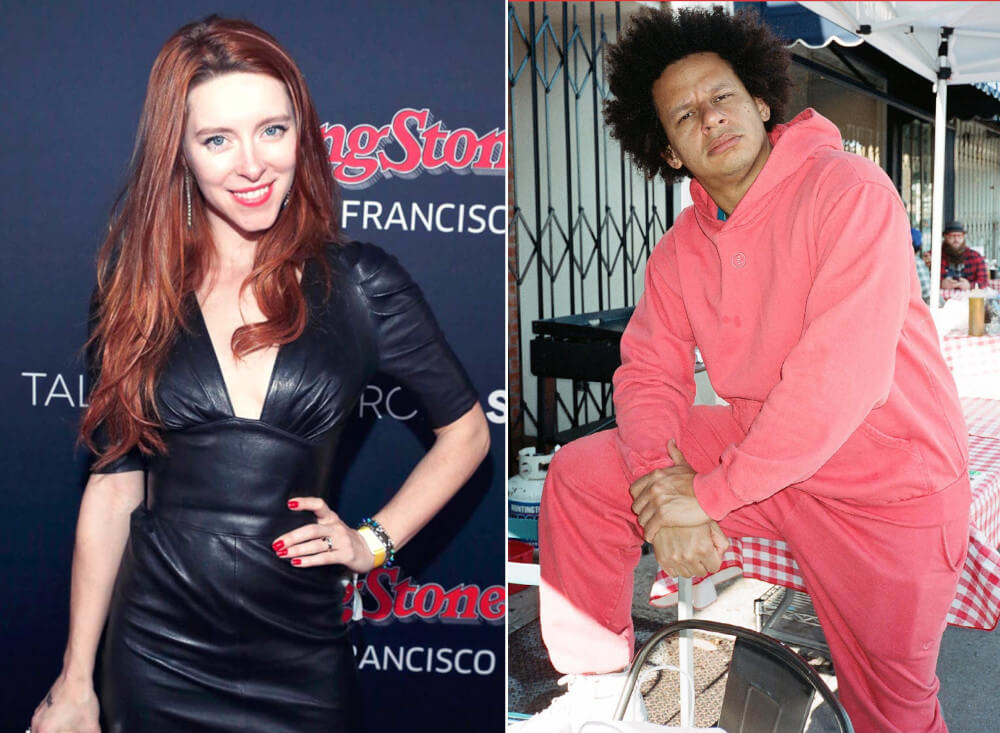 Eric's latest rumor happened in 2017, with the girl currently married to T.J Miller, Kate Gorney. She is a famous mixed-media artist and poet.
However, her relationship with Eric was never confirmed by both Kate or Eric himself. So, it's safe to say that Kate and Eric might not have anything between them at all.
A Rumor with a Famous Model, Chantel Jeffries
The next rumor also happened in 2017 with a renowned model, Chantel Jeffries.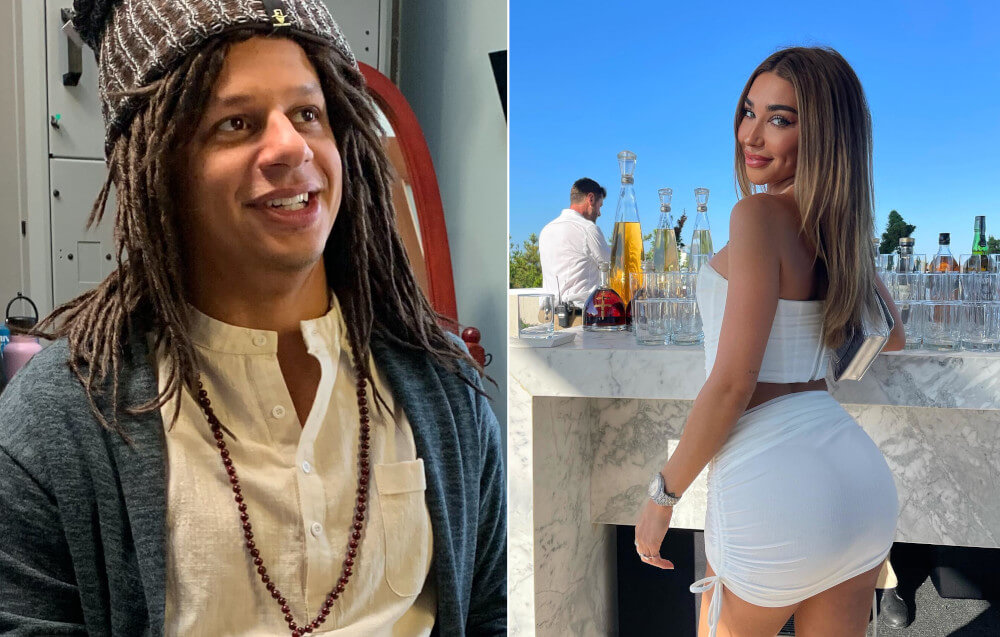 Unfortunately, just like his rumor about Kate Gorney, Eric Andre and Chantel Jeffries didn't seem to be caught anywhere together, and the two had never spoken publicly about their closeness. 
People and some media can have their theories, but Eric Andre didn't seem to bother to confirm or deny them. We stand an unbothered king like him.
Eric Andre and His Ex-Girlfriend Rosario Dawson Had Been Through A Lot Together
Finally, we arrived at the part where Eric Andre was in a real relationship. From 2016 to 2017, he dated the Men in Black II and Daredevil actress Rosario Dawson.
Surprisingly this time, Eric wasn't silent about his romance. He used to post an Instagram picture of him and Rosario having a "fun" and "intimate moment," and Rosario couldn't help but gush over it.
Although the post was deleted in the end, we still can get a glimpse of what that post was about.
"He started posting more pictures like our tongues touching and personal pictures. I was like, "you're still a millennial, man. You don't post tongue pictures!" Rosario said in her 2017 interview on The Late Show with Stephen Colbert.
That wasn't the only thing that she gushed about, though. She also mentioned how caring and supportive Eric was when she had a tough time recovering from surgery.
"He took care of me in an adult diaper. That's love," she said.
However, many people didn't believe that Eric and Rosario's relationship was real. And that was why Eric posted those pictures on Instagram – as proof that the two were indeed dating.
Well, Eric might be a funny guy on screen, but it turned out that he took his relationship seriously. Rosario was pretty happy about the whole thing, though (and we were, too!).
She then continued Eric's attempt by posting more pictures on her Instagram account, followed by some sweet captions.
Little did people know that Eric and Rosario split shortly after that interview. The relationship that seemed full of love and support was reaching the end, and, of course, we wonder why.
In November 2017, Us Weekly reported that Eric and Rosario had split. According to some reliable sources, their relationship just "ran its course,"; just like many celebrities' couples nowadays.
To make it even sadder, Eric and Rosario deleted some pictures from their Instagram. Although Rosario left some of them for us to see, the posts that contained long, sweet captions had already been erased. We couldn't blame her because that's what most people would do after the relationship ended.
Eric Andre and Amber Rose
The list didn't end there. We've mentioned earlier that Eric had some official relationships and rumors. To make it more complete, Eric also had an "almost" relationship, which wasn't with an ordinary woman.
In 2015, Eric and a famous model Amber Rose had "almost" dated. This wasn't a rumor because Amber herself admitted that she had a "thing" for Eric for quite a while.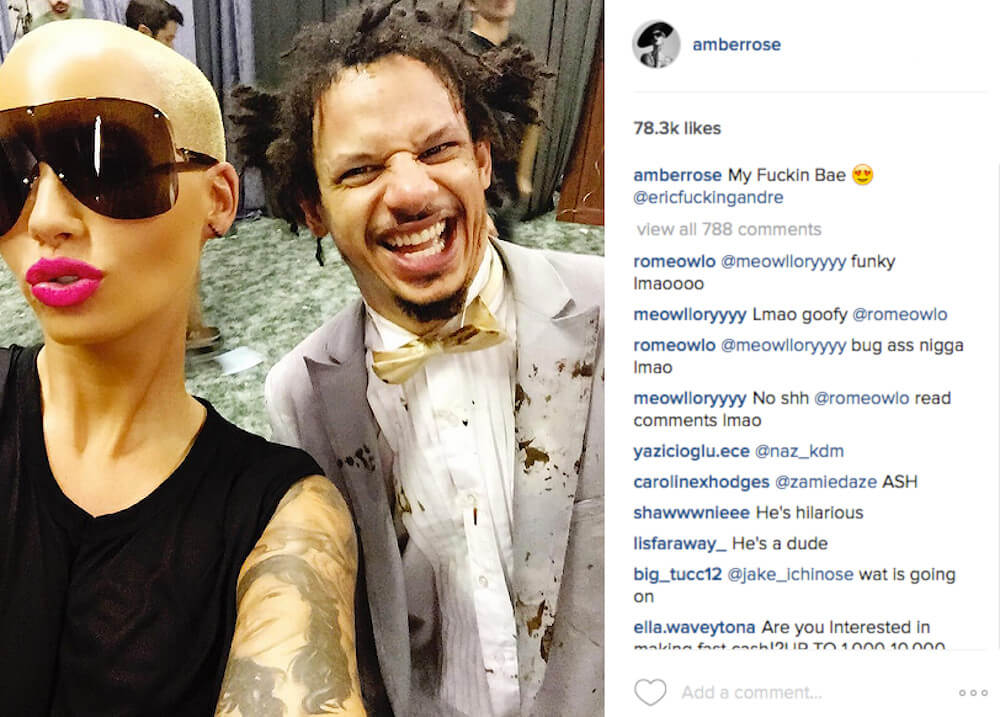 The whole thing between Amber and Eric started on Instagram when they exchanged flirty comments and put on a show for their followers to gush about.
Amber referred to Eric as her "man crush," and Eric, in turn, referred to her as his "woman crush." Eric seemed to enjoy the game.
Amber then posted more pictures with the caption, "My f***in bae." Eric reposted that post by saying, "Amber and I are starting a band. I carve all my lyrics into the wood."
Eric also continued to write more sweet captions, "My #wcw is the lovely, beautiful @amberrose."
Their relationship didn't continue to be more serious than a crush on each other, though. We know that Eric likes to joke around, and Amber is happy about it. They almost dated, but it wasn't enough to start a real relationship. They could've looked good together, don't you guys think?
Did Eric Have a Two-Year Romance with Elisa Johnson?
Before having an "almost" relationship with a beautiful model, Eric's name still became the center of attention.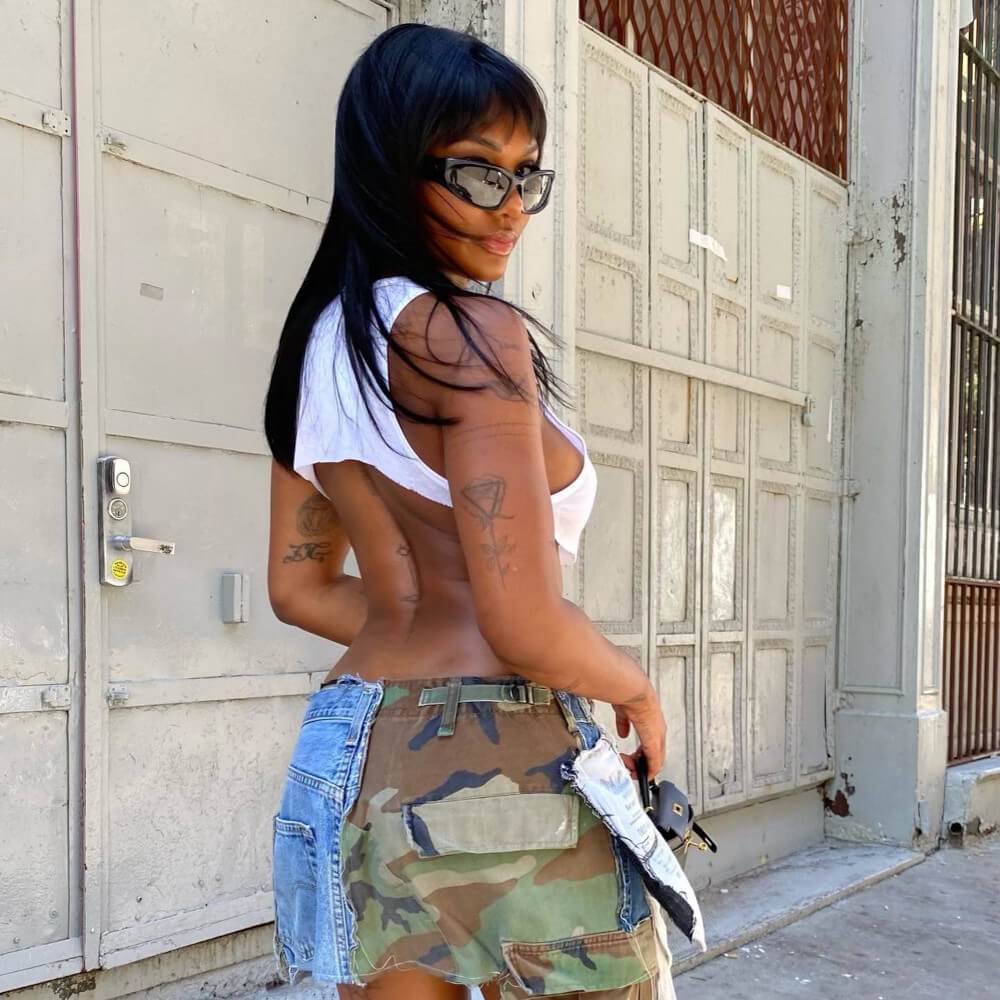 From 2013 to 2015, Eric was rumored to be a successful businesswoman and influencer, Elisa Johnson. Two years was a long time for a mere rumor, right?!
If you expect anything to happen between them, prepare yourself to be disappointed because there is no proof of them having a romance.
We're not sure why and how the rumor started circling in the first place as well.
Eric's First Relationship Was with Tatyana Ali
Back in the day when The Eric Andre Show first became a big hit, Eric Andre's name was already famous for dating The Fresh Prince of Bel-Air star Tatyana Ali.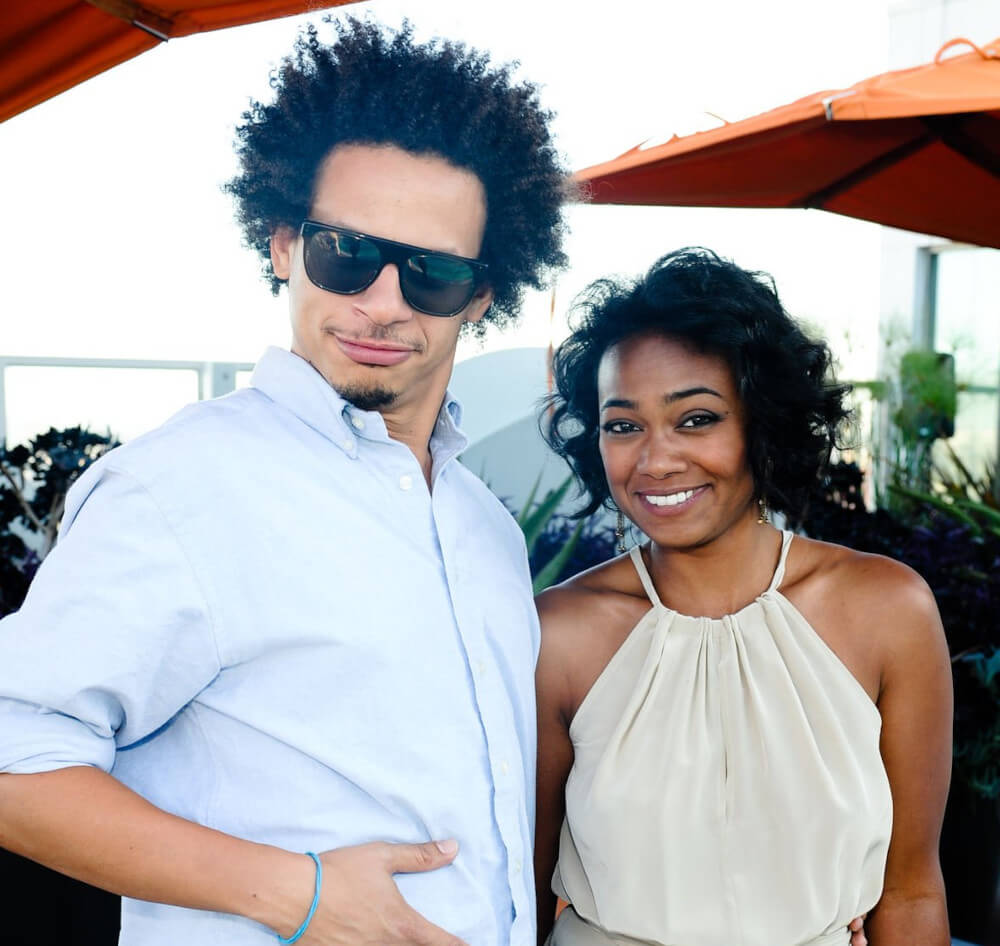 The relationship lasted for a year, even though the two remained lowkey about the whole thing.
At least Tatyana and Eric have a history of pursuing their career together in showbiz. The two were together from 2012 to 2013, and that's pretty much what we can know about them.
Tatyana is currently a mother of two and married to someone outside of Hollywood.