Is Paul Wesley Married? The truth About His Wife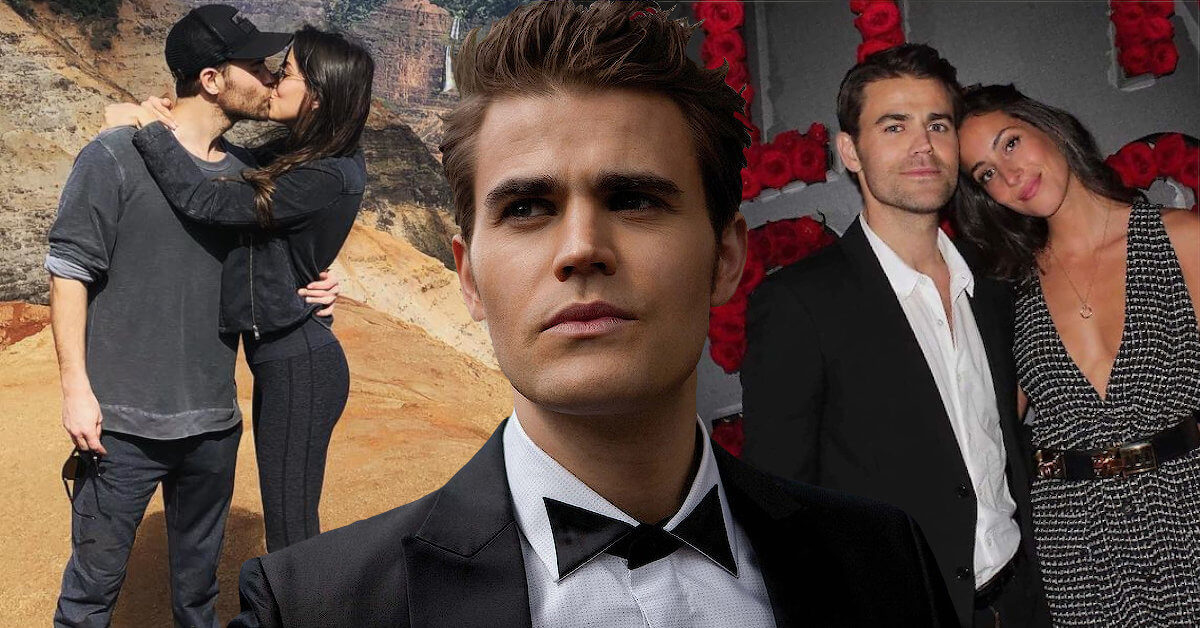 For you all The Vampire Diaries fans out there, are you #TeamDamon or #TeamStefan? Either way, both of these guys are super hot and handsome. But, when talking about their relationships in real life, it might surprise you how less of a womanizer they are.
Like his co-star Ian Somerhalder, Paul Wesley is also a married man. This Beneath the Blue actor tied the knot with Ines de Ramon in 2019. Apart from that, Paul had several relationships worth knowing about in the past. Stay tuned to know more about his real love stories!
Who is Paul Wesley Wife, Ines de Ramon?
Paul Wesley is the kind of actor who loves to keep his personal life private. Yes, he has Instagram and Twitter, but he uses those two platforms mainly to promote his work and share his thoughts about worldly issues.
When he was asked about all the fame and attention he got – especially after appearing in The Vampire Diaries series – he stated that he didn't care about that.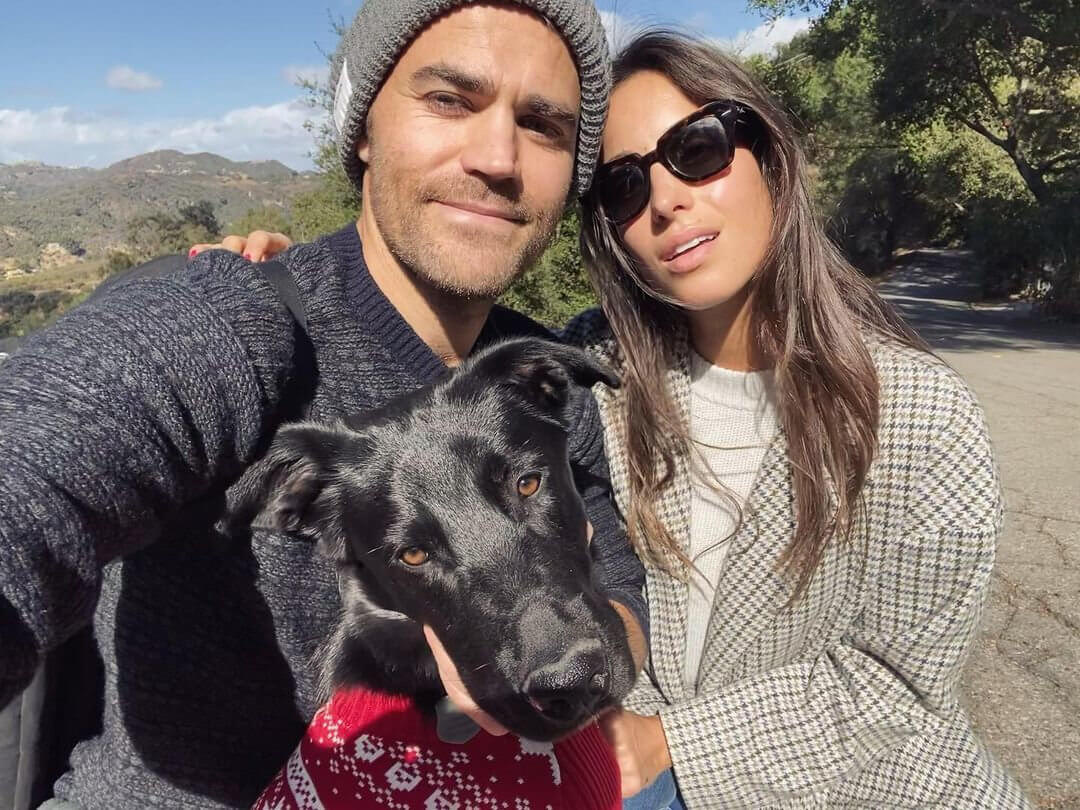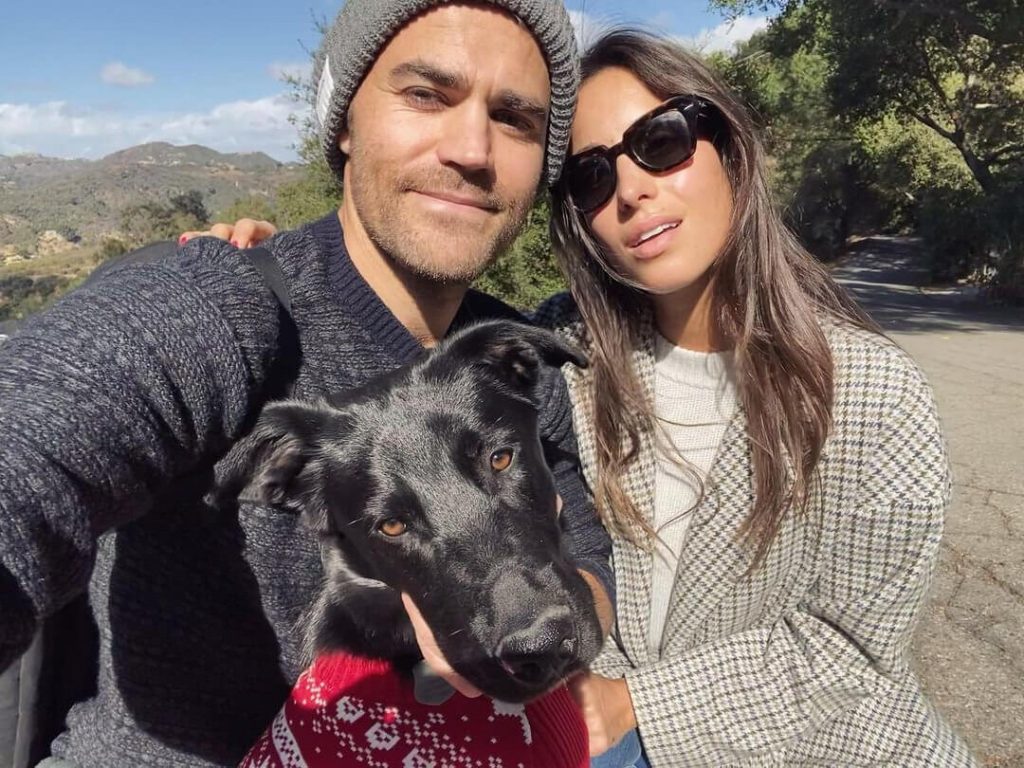 "To be honest, I think it's endearing and sweet, but I don't think about it too much," told the actor to Parade.
On his Instagram, we can see that he and Ian Somerhalder have their bourbon products called Brother's Bond Bourbon, and both of them often promote their products on Instagram and Twitter.
Many people are not even sure if Paul Wesley and Ines de Ramon were already married. That's normal, though, because the couple decided to keep their marriages a secret, and even their wedding party was private.
Fans and media started to believe that they tied the knot after spotting them wearing matching wedding rings on several occasions. However, they rarely talk publicly about it. Paul once shared a picture of her wearing a black dress and looking at her back and wrote, "Throwback Thursday. Feast of San Gennaro, Nyc"
Ines isn't Paul's first wife, though. He had married twice before settling down with her. Phoebe Tonkin and Torrey DeVito were his ex-wives, which we're about to talk about later.
Ines de Ramon Is a Very Private Person
Just like her lovely husband, Ines seems like a very private person. Not until July 2020, she posted a black-and-white picture of her kissing Paul when they had their first wedding anniversary. She wrote a caption that goes, "Joyeux Anniversaire mon amour," and then, of course, we can see many people expressing their shock in the comment section.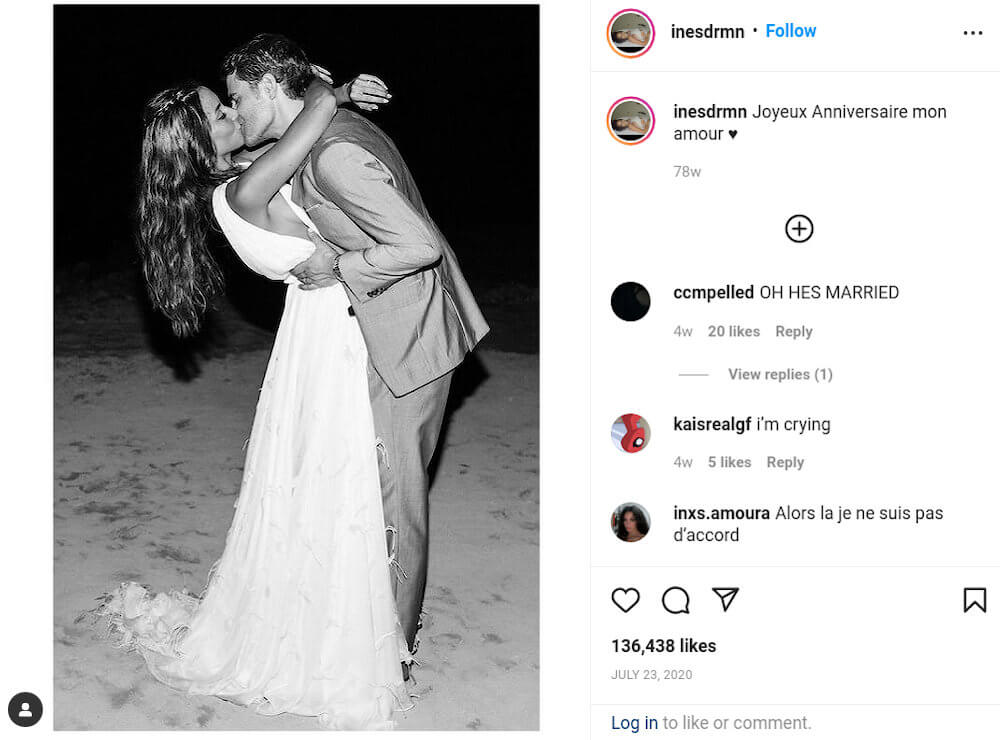 She previously locked her Instagram account before finally making it public when her anniversary was uploaded.
Ines is not an actress, and she lived in a completely different world with Paul. She works as an account manager and has an Integrative Nutrition Health Coach. Besides dating a famous Hollywood star, she's also pretty famous in her field.
Unfortunately, the couple never shared the story of how they got together in the first place. But, Ines was reportedly spending time together with some of Paul's costars in The Vampire Diaries.
We cannot dig into many things about Paul and Ines' day-to-day lives as a married couple. They seem to be enjoying their private and quiet life together, without the presence of children as well. We're not sure whether Paul and Ines wanted to have kids at all (since they never mentioned it in their interview).
So, best of luck to this awesome couple, and we hope that Paul doesn't have to experience any more divorce in the future!
And On-and-off Married Life with Phoebe Tonki
Paul was working in a series for nearly ten years, and of course, it's hard not to get too personal with his costars. Like Nina Dobrev, who broke her own rule with Ian Somerhalder, Paul also formed a romantic relationship with his co-star in the series, Phoebe Tonkin. The two even got married, and they used to be everyone's favorite.
Phoebe starred as Hayley Marshall in the series and married Paul in 2013. By the time the two started dating, many people got suspicious because Paul had just gotten divorced from his ex-wife, Torrey DeVito.
Some of his fans then made assumptions that Phoebe was the reason for his divorce, but neither Paul nor Torrey confirmed anything. 
Like his wedding ceremony with Ines, they also kept it private and away from the media. Unfortunately, they got divorced in 2017. Throughout their four years relationship, everything seemed perfect.
They worked and lived together, and nothing too controversial about them. Little did we know that Paul and Phoebe also faced some struggles in their married life.
Before they officially got divorced, they had already split for a while. In March 2017, the couple decided to split before getting back together a month later. During their time breaking up, a lot of sources reported they moved out from their shared home and were already planning to live separately for some time.
However, it only took one month for them to begin being "friendly" and "comfortable" with each other again. We're not sure what really happened between them, but it's clear that they were still pretty much in love with each other at that time.
They broke up in the same year when The Vampire Diaries ended. It means that they didn't have to work together again. Well, a pretty convenient situation for them, I'd say.
Paul Wesleys Marriage with Torrey DeVitto Only Lasted for Two Years
Another marriage story (and Paul's very first wife) is with Pretty Little Liars and Killer Movie actress Torrey DeVitto. Paul met Torrey also in the movie set when the two worked together in Killer Movie.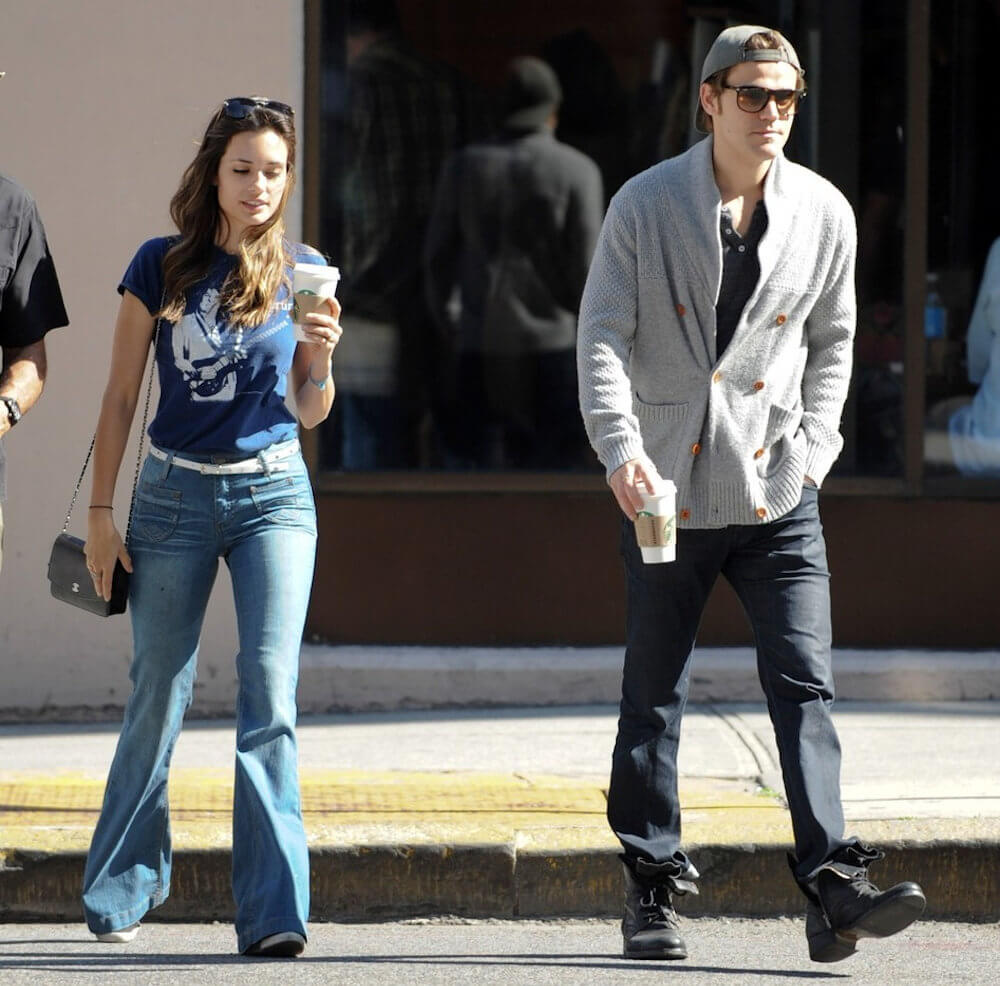 Torrey is an actress, a musician, and philanthropist who has more than one million followers on Instagram.
When she was dating Paul Wesley, she wasn't as famous as she is now, and contrary to their fellow celebrities, the public scrutiny and constant questions from the media didn't really bother them back then.
They held a private wedding party in New York City in April 2011. Despite not having to spend too much time being away from each other (because Torrey also joined The Vampire Diaries not long after they tied the knot), their marriage only lasted for two years.
However, Paul did say that living in the same city and working on the same project made everything a lot easier for them.
"It's fantastic because otherwise, we'd be 2000 miles away; Los Angeles and Georgia. So, it's very nice to be in the same geographical location," he said in his interview that was quoted by Daily Mail.
Despite the cheating rumor that involved Paul and Phoebe, the couple stayed quiet and calm under the radar. Paul's representative revealed that the split was amicable, and they actually wanted to remain good friends.
Another source also spoke about their breakup, saying, "There was no mean-spiritedness behind either of their motives for ending it. I think Torrey wanted to experience other things," the source spoke to Daily Mail.
And the fact that Paul spent most of his time in The Vampire Diaries set and hanging out with his costars there made it harder to keep up with his relationship outside the set.
One Year Relationship with Marnette Patterson: Another One that Started on the Movie Set
Paul was also linked to another costar in his earlier career, Marnette Patterson. They both met on the set of Cloud 9, even though Paul didn't marry her immediately this time.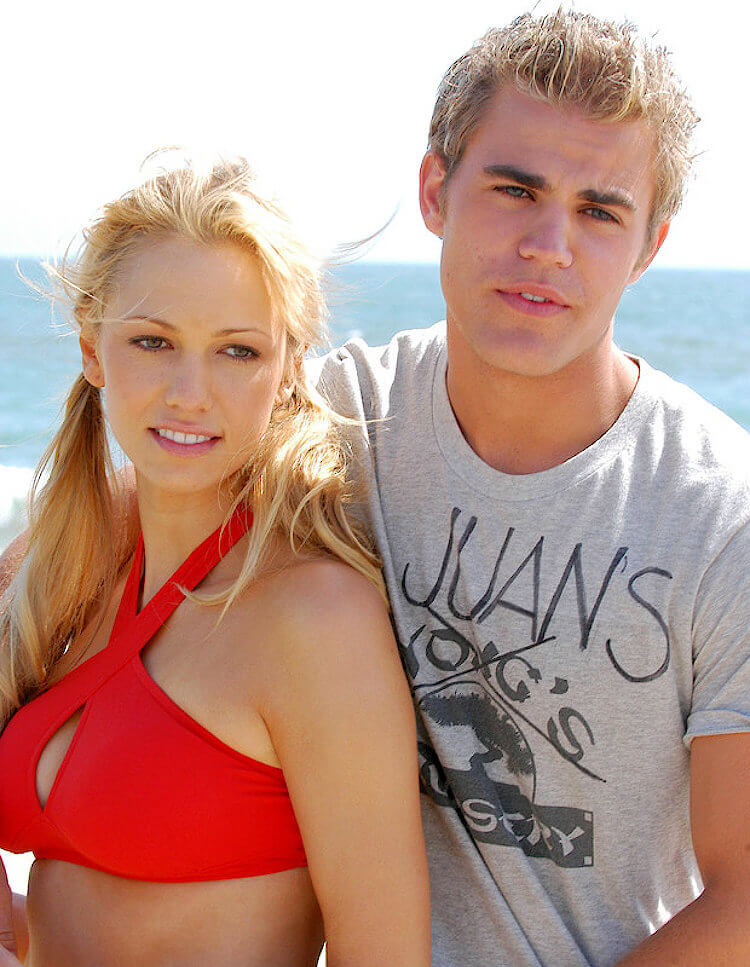 Apart from Cloud 9, Marnette was also known in American Sniper, The Beacon, and Sweet Evil. She was a big star in the late 90s.
However, their relationship was a short one. The pair only dated from November 2004 to late 2005, without revealing any detail about the split. Like Paul, Marnette is also tight-lipped about her personal life and hardly makes any news about her relationship.