From Rihanna to Karrueche Tran: Who Has Chris Brown Dated?
Chris Brown is certainly a ladies man. Throughout his entire career in showbiz, he's been linked to many A-listers and he certainly loves being a father - judging by how many children he has had with different women.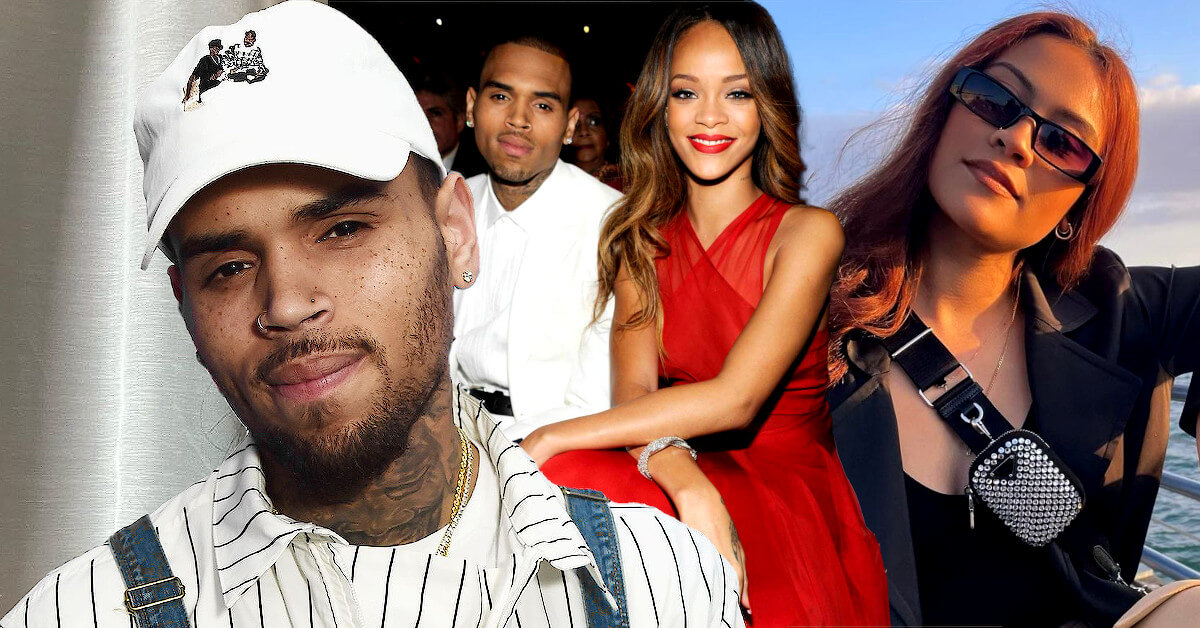 Besides a rapper, Chris Brown is also a songwriter, dancer, and actor. Many media also referred to him as the "King of R&B."
We're not here to talk about his achievements and his career in music. Rather, we'll provide any details about his romantic life – which you can already guess how long that would be.
The names on the list would certainly be familiar to you. Naming Rihanna, Vanessa Vargas, and Diamond Brown, we know that you'll have fun reading Chris Brown's relationship stories. 
Who is Chris Brown's Current Girlfriend?
His newest relationship is with a famous model, Diamond Brown. Although Chris never confirmed that he and Diamond are in a serious relationship, Chris gave a subtle sign by liking one of Diamond's Instagram posts about her daughter, Lovely Symphani Brown.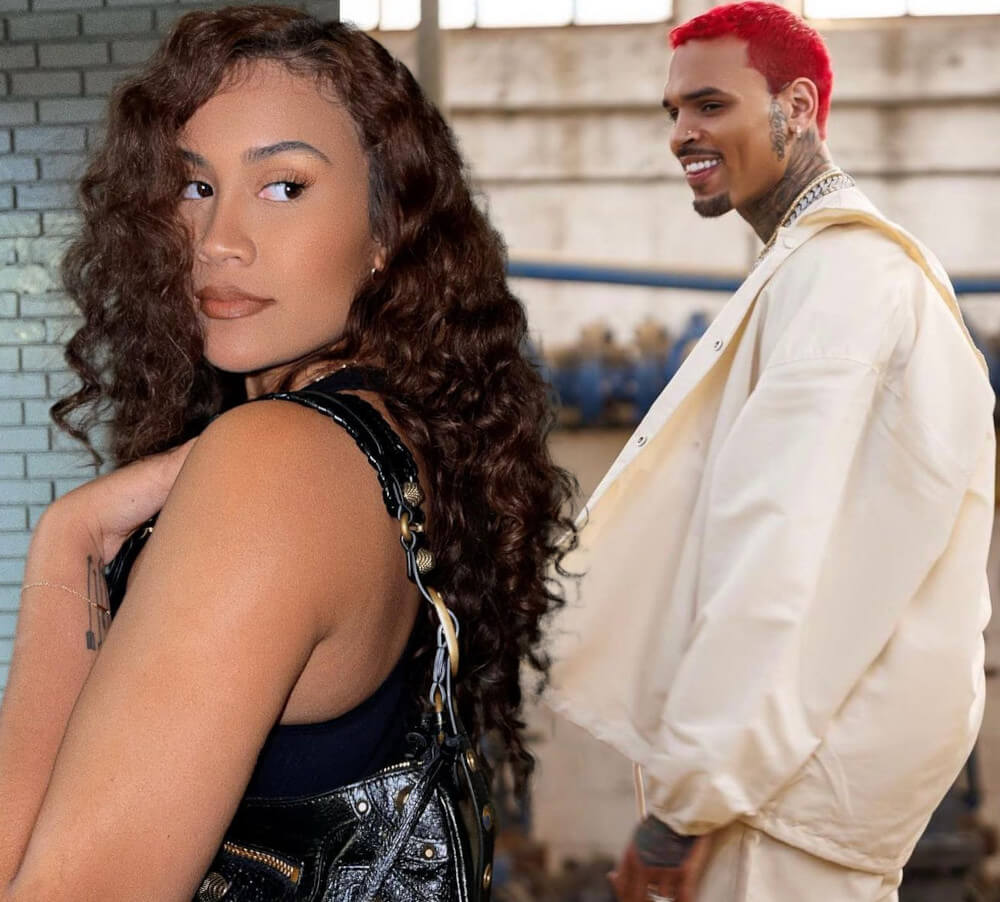 That drove many people and the media crazy because it indicated that Chris might be the father. 
Diamond posted her daughter's photo with the caption: "I gave you life, but really, you gave me mine. HAPPY 3 months, my little firecracker!"
Not long after that, Chris Brown explicitly admitted that he was the father, by reposting the photo on his Instagram Story along with some heart emojis. Since then, nobody doubted that Chris and Diamond Brown's relationship was serious.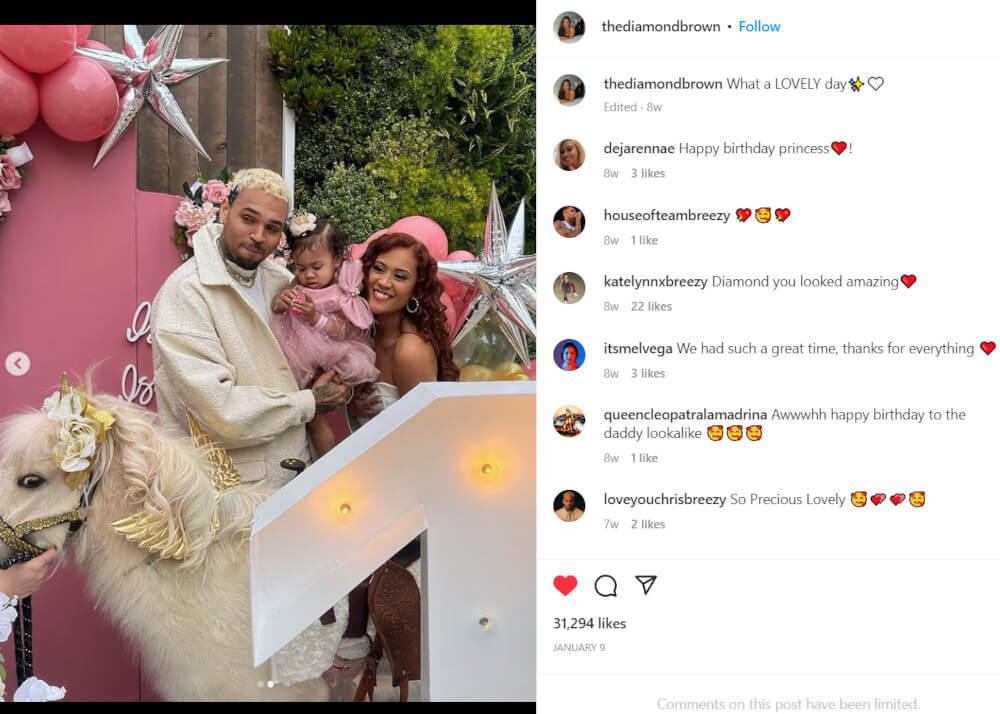 Let's move on to how Diamond and Chris's romance first circled on the internet. It all began in June 2019.
Chris' approach was the same as how he gave a subtle sign about his daughter: by liking Diamond's Instagram post. Sadly, he did that while his ex-lover, Ammika Harris, was pregnant with his second child. It wasn't a pleasant move, indeed. 
The two haven't gotten married until now, and we're not sure when Diamond and Chris will decide to exchange vows. But, we can be sure that the two tried their best to be great parents. 
What Happened Between Chris Brown and Ammika Harris?
Chris Brown is a father of three, which he had with three different women. We've mentioned earlier that when Chris first liked Diamond's photo on Instagram, he was still together with a woman and she was pregnant.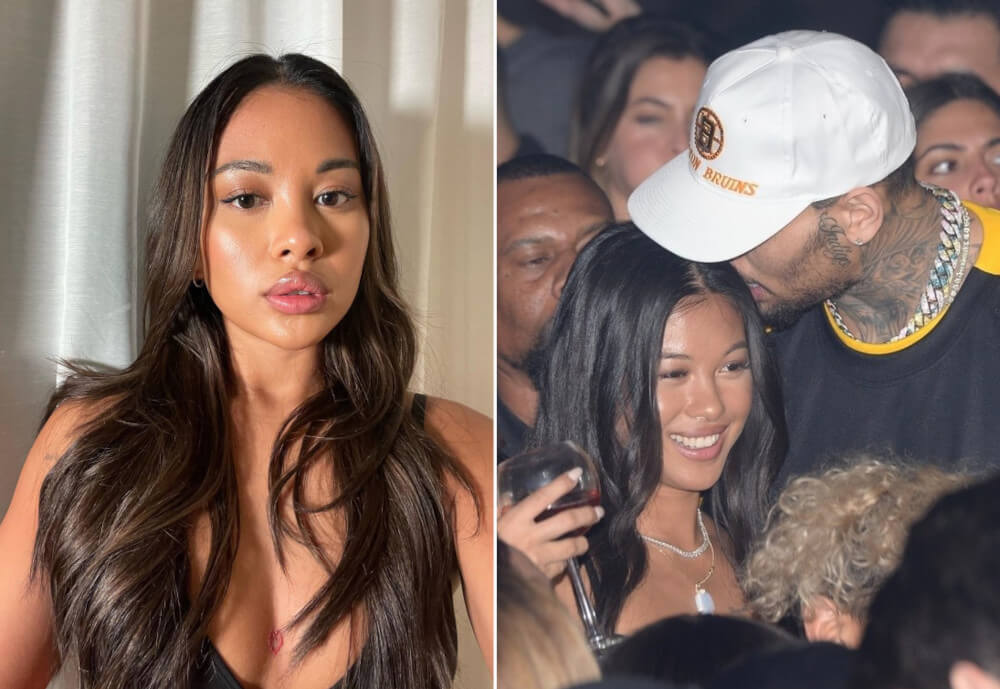 That woman was a famous model, Ammika Harris. She and Chris shared one son, Aeko Catori Brown, who was born in November 2019.
Ammika and Chris didn't end up walking down the aisle together, and many media even questioned whether they've ever been together. In fact, Chris and Ammika started dating the same year when they first met.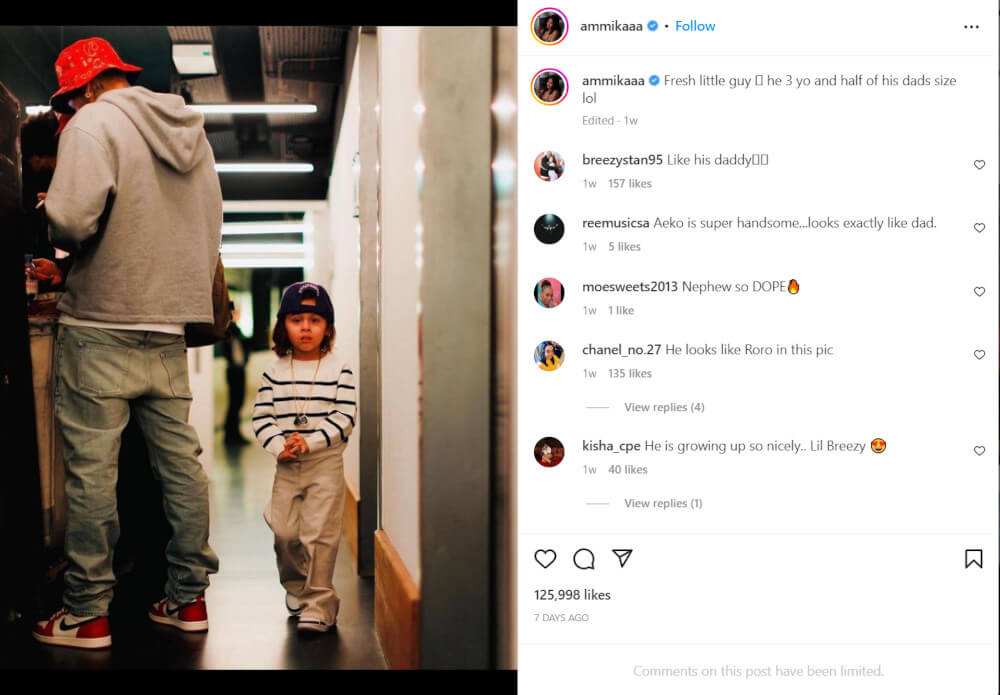 However, just like how Chris approached another girl when he was still with Ammika, he did the same thing with Ammika, too: the pair got close when Chris was still someone else's boyfriend. 
Chris and Ammika's relationship was on-and-off, with plenty of rumors about Chris going out with many women during the relationship. Not only that, the couple also kept quiet about their breakup that happened in July 2021.
The two continued to become good friends and co-parent Aeko, even though they currently have another relationship with someone else. 
A Rumor with Gina V. Huynh
Ammika Harris isn't the only model that Chris was linked to, obviously. From a womanizer and someone as famous as Chris Brown, beautiful models are usually their types.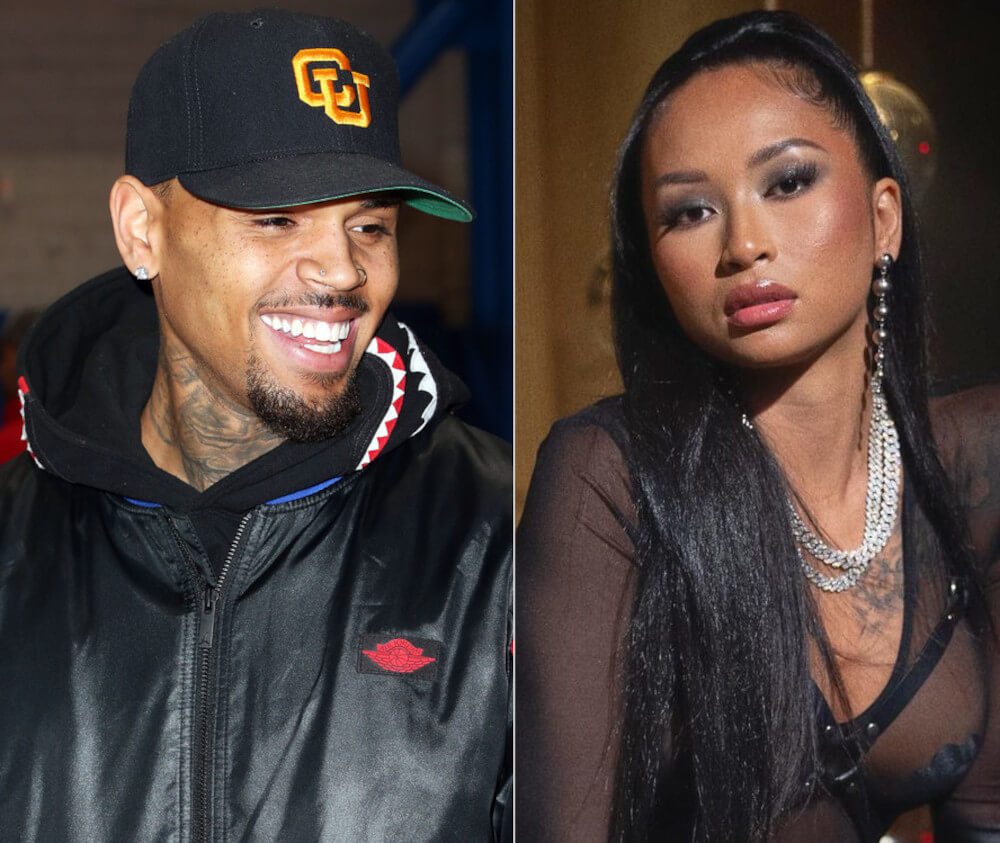 In 2020, Chris Brown was linked to another famous model, Gina V. Huynh. Gina and Chris' rumor sparked controversies because when the news about them arises in the internet, Gina was also linked to another rapper, Diddy.
It floated the internet with some headings about a love triangle between Chris, Gina, and Diddy. 
However, there was no concrete proof that Gina and Chris were an item. There were hardly any of their photos on each other's Instagram, while Gina was that kind of person who always updates her boyfriend on her Instagram.
And judging by Gina's profile, her romance with Chris Brown was nothing more than just a rumor. 
Chris Brown Kept Indyamarie's Photo on his Instagram
Some people might get confused with Chris Brown's relationship timeline, because it seemed like he always jumped into a new girl without ending his preious relationship first.
That happened again with Chris Brown and a famous artist, Indyamarie in 2019.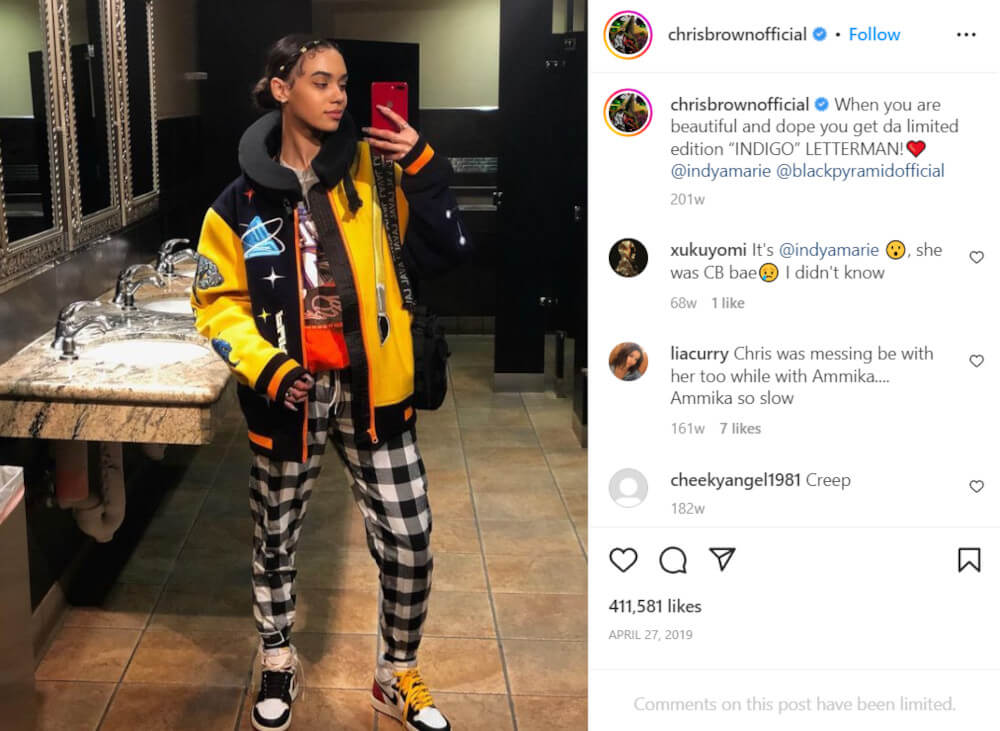 In the same year when Chris and Ammika were expecting their son. But, worry not, dear readers, Chris and Indya were an item before he ended up with Ammika. 
The two had never admitted anything about their relationship, but Chris made it official by posting her on his Instagram. He uploaded Indyamarie's selfie wearing his letterman's jacket, with the caption that said:
"When you are beautiful and dope, you get da limited edition 'INDIGO' LETTERMAN!"
There was no concrete information about how long they were together. But, judging by the fact that Chris kept her photo on his Instagram even after they split, it indicated that the breakup was amicable.
Chris Brown and Agnez Mo: A Real Relationship or A Mere Rumor?
Another rumor sparked in 2017. And this time, it was with his fellow rapper and singer, Agnez Mo. Many of his fans were skeptical about this one, though, because they were not sure whether it was a serious relationship or they just collaborated for their new music.
The rumor first circled after their photos getting cozy in the studio were spread. Not long after that, both Agnez and Chris shared their PDA videos on their Instagram on June 2018. It's understandable if many people shipped them to be together in real life.
However, just like Chris' rumor with Gina, there was no proof that he and Agnez Mo were an item. Those videos and photos of them together were for promoting their singles and no romance blossomed between the two. 
Chris Brown Uploaded Vanessa Vargass Sexy Photo on His Instagram
Chris' journey on dating a pretty model hadn't stopped. In February 2017, Chris Brown and a LA born model, Vanessa Vargas, were rumored to be dating. 
This time, the rumor turned out to be true because Chris confirmed it himself through his Instagram post. He uploaded Vanessa's sexy pic on his Instagram with the caption, "Dat look!" Not only that, Vanessa replied to that post by saying: "Daddy."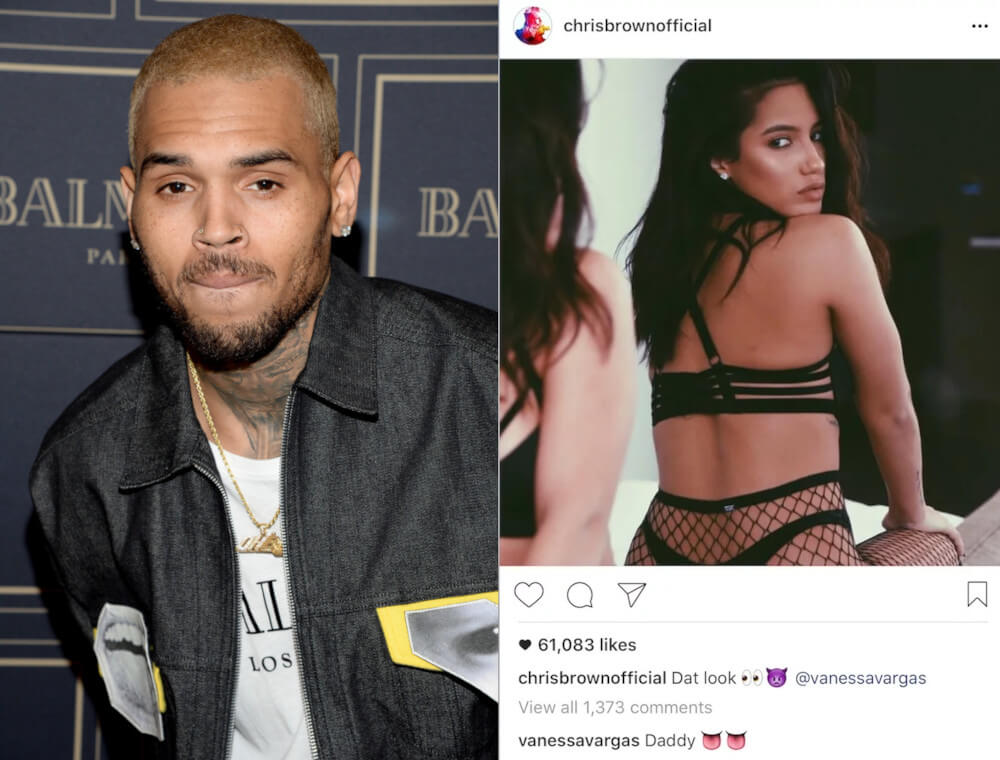 Okay, guys, we get it. You were in love and wanted the world to know that. We're not complaining, though, because we love to see two famous people being head over heels to each other.
Sadly, this ended up to be another Chris' short-term relationship. In mid-2017, Chris and Vanessa' news already fizzled out and Chris was rumored to date Agnez Mo. 
Chris Brown Never Regretted His Affair with Nia Guzman
Moving on to a woman that Chris Brown shared one of his kids with, there was Nia Guzman: a famous American model.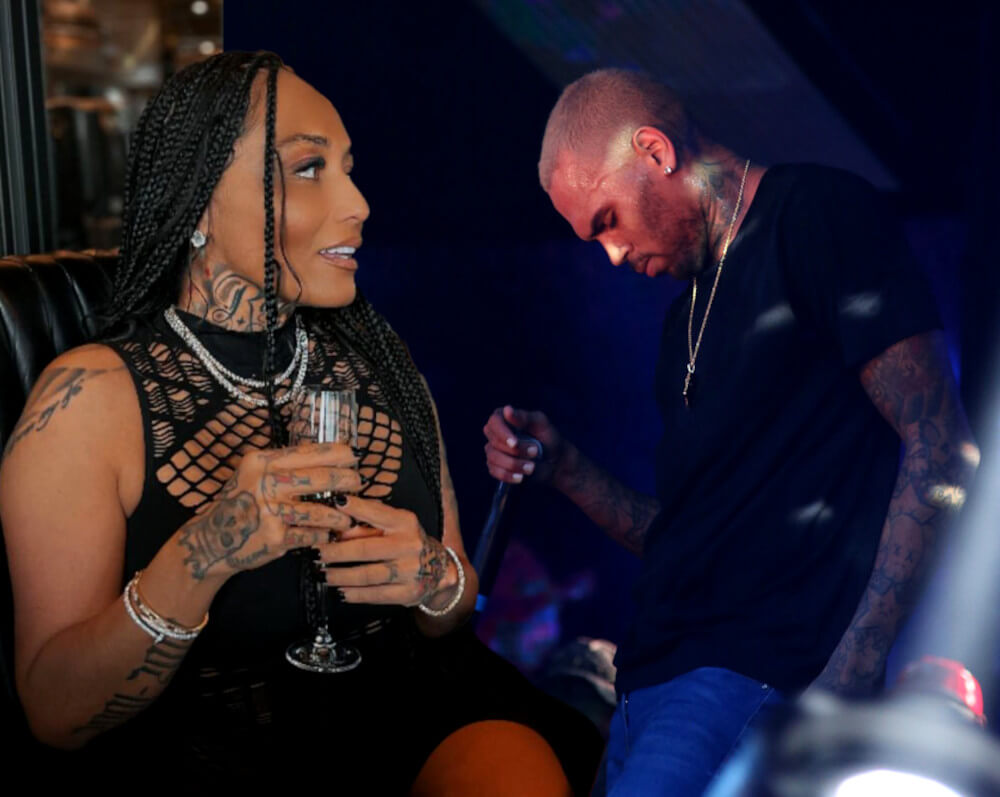 Chris and Nia were never dating. In fact, Chris was sleeping with Nia when he was still in a relationship with Karrueche Tran.
However, Chris stated that he had never regretted his affair with Nia, although it destroyed his romance with Karrueche Tran. 
In his new documentary called Chris Brown: Welcome to My Life, he admitted that he wouldn't change a thing about what happened between him and Nia because from that, he got a gift from God in the form of his daughter, Royalty Brown.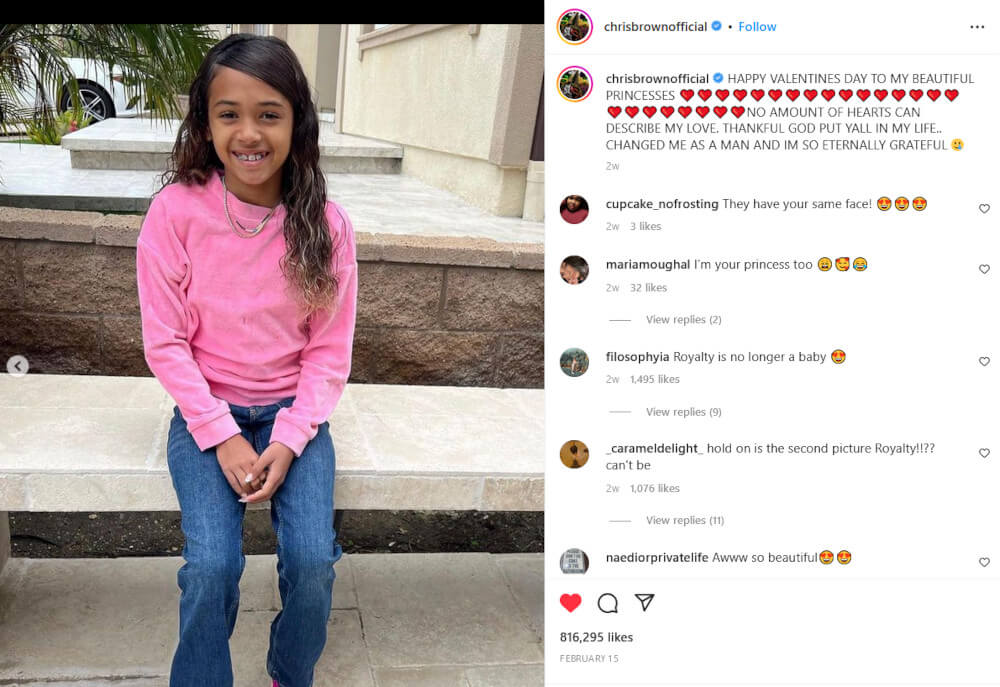 However, his relationship with Nia was full of quarrel and tension until now. In an interview with Latina Magazine, Nia said: "Chris and I were always friends, and it was nothing more, nothing less. It was just a friendship. And not until the custody issues were raised, that's when we stopped talking and negativity started."
Nia also stated that Chris can never raise his kids on his own. Chris was aware of his responsibility as a father, but he just wasn't ready to face it.
Besides, his ever-increasing work schedule and his fame, which appeared to skyrocket as time went by, makes it even impossible for Chris to be the great father he needs to be.
A Tumultuous Relationship with Karrueche Tran
We've mentioned above that Chris Brown and Nia Guzman welcomed Royalty when Chris was still in a relationship with Karrueche Tran, The Bay and A Weekend with the Family actress. 
To make the situation even worse, Karrueche and Chris were together for four years, and it seems easy for Chris to just throw it all away. 
The two got together in 2011, and they have had an on-and-off relationship since then. When reflecting on her past relationship with Chris, Karrueche revealed her regret and why she thought Chris wasn't a good man for her.
"I think what it was that I wasn't putting myself first. Now I know how to love myself and do for me. I wasn't working out, not eating well, not drinking water, smoking too much weed," Karrueche said that when she appeared on The Angie Martinez Show.
Karrueche and Chris' relationship was full of tumultuous arguments and dissing each other on social media. Although they stayed together for four years, their romance ended for good and the two didn't continue to be good friends after that.
Chris Brown and Rihanna: The Most Toxic Couple that Everybody Loves
Last but not least, Chris Brown's most famous relationship happened from 2007 to 2009, and the girl he was dating was Rihanna.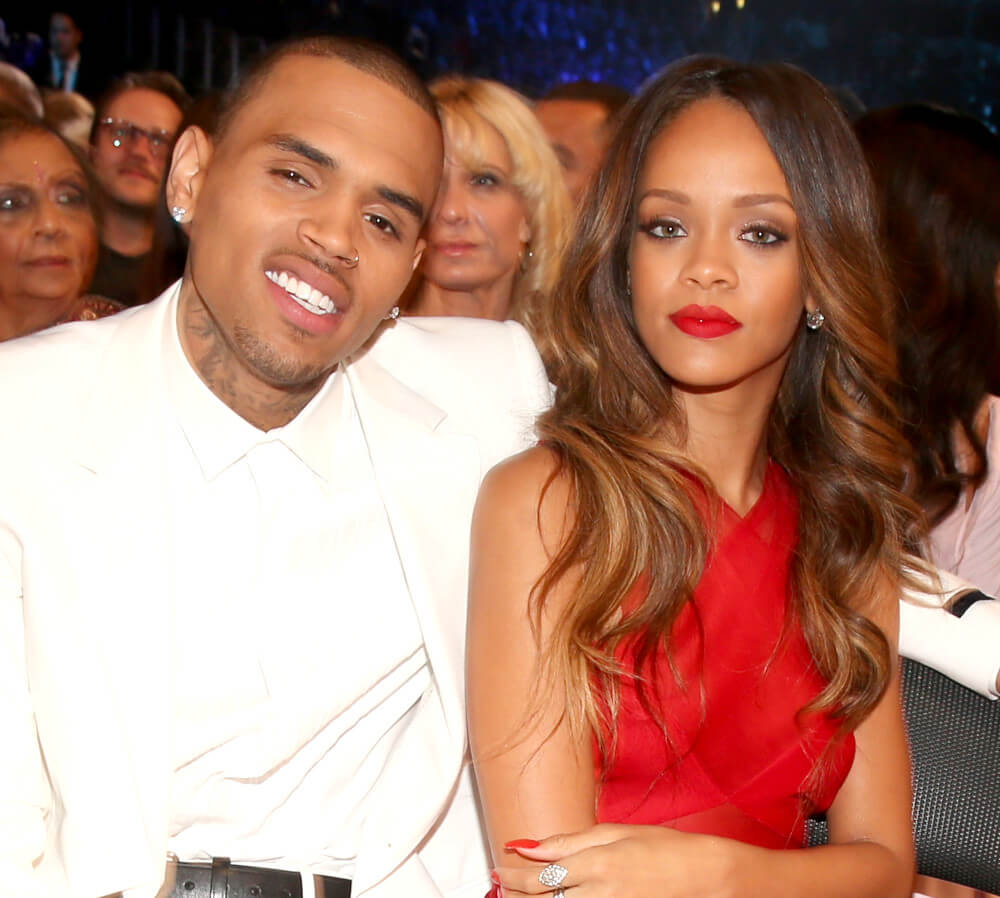 Rihanna and Chris Brown used to be everyone's favorite and the media couldn't stop getting their names as the headline. But, the headline wasn't always a good one. 
This pair met when they were still young and pursuing their career in the music industry in 2005. The two started dating in 2007, and ended their romance with scandalous harassment. 
In 2009, Rihanna and Chris Brown were supposed to perform together at the Grammys 2009 but right before the award show, Rihanna was found having many bruises and she was headed to the hospital. It turned out that Chris Brown and Rihanna had a heated argument and the police then arrested Chris Brown with felony battery. 
This news was all everyone could talk and think about back then. Two of the most famous singer in the world and the #CoupleGoals that everyone dreamed of, end up hating each other and it proved to us that relationships weren't always full of love and support.
Well, it's good to hear that Rihanna is now happy with A$AP Rocky and being a proud mama. For Chris, well, he still needs to work on himself before jumping into another new relationship.