Does Djimon Hounsou Have A Wife? Everything About the Women in the Blood Diamond Actor's Life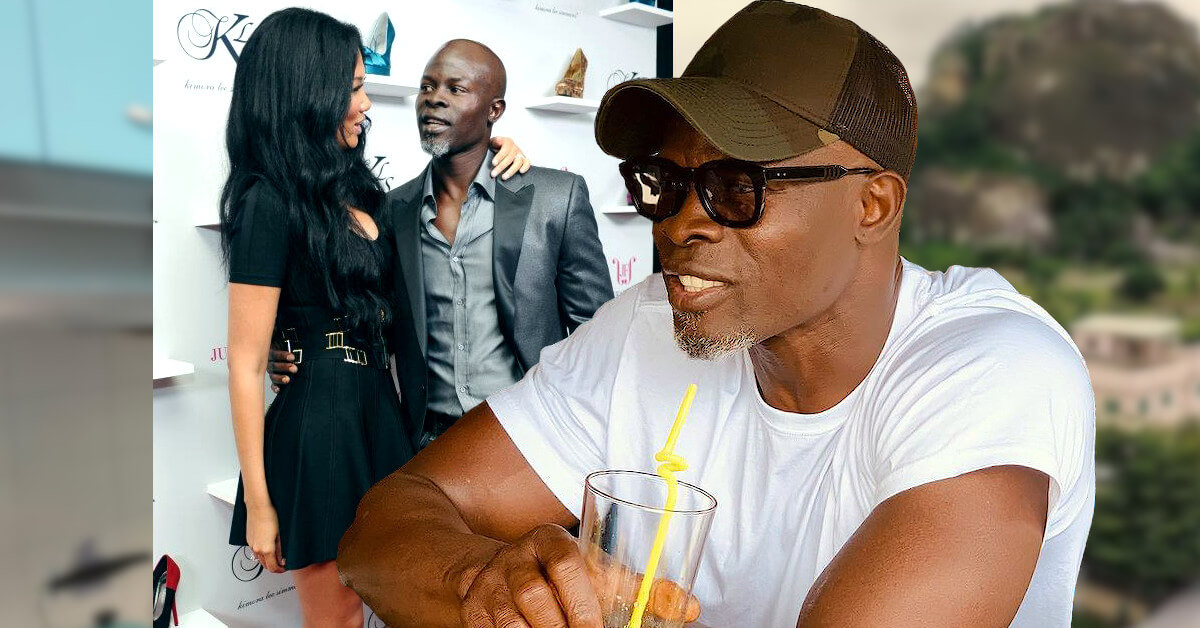 Djimon Hounsou isn't only famous for his portrayal in many box-office hits and his highly publicized relationships! He had been rumored to be dating big names like Cameron Diaz and is renowned for having a long-term relationship with Kimora Lee Simmons before eventually finding The One.
Who Is Djimon Hounsou's Wife?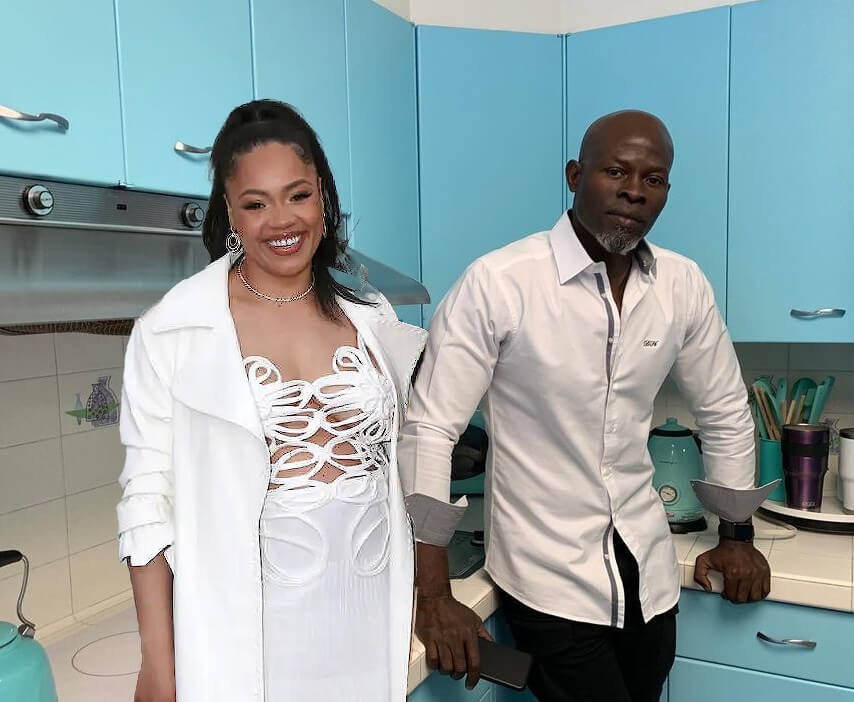 As of 2023, Djimon Hounsou is yet to be married, but he already proposed to his long-time girlfriend, Ri'za Marie! It's unknown when the actor popped the question. Still, while appearing on The Kelly Clarkson Show, Djimon announced his new relationship status and that he and Ri'za are expecting a baby!
Djimon and Ri'za have been together for over five years, often attending multiple events concurrently. One of the most notable appearances from the couple was when they participated in the premiere of Aquaman in 2018, along with Djimon's son with ex-wife Kimora Lee and Kimora's son with her current husband.
It's definitely an exciting affair for Djimon and his blended family, with a new baby on the way!
Were Djimon Hounsou and Cameron Diaz Together?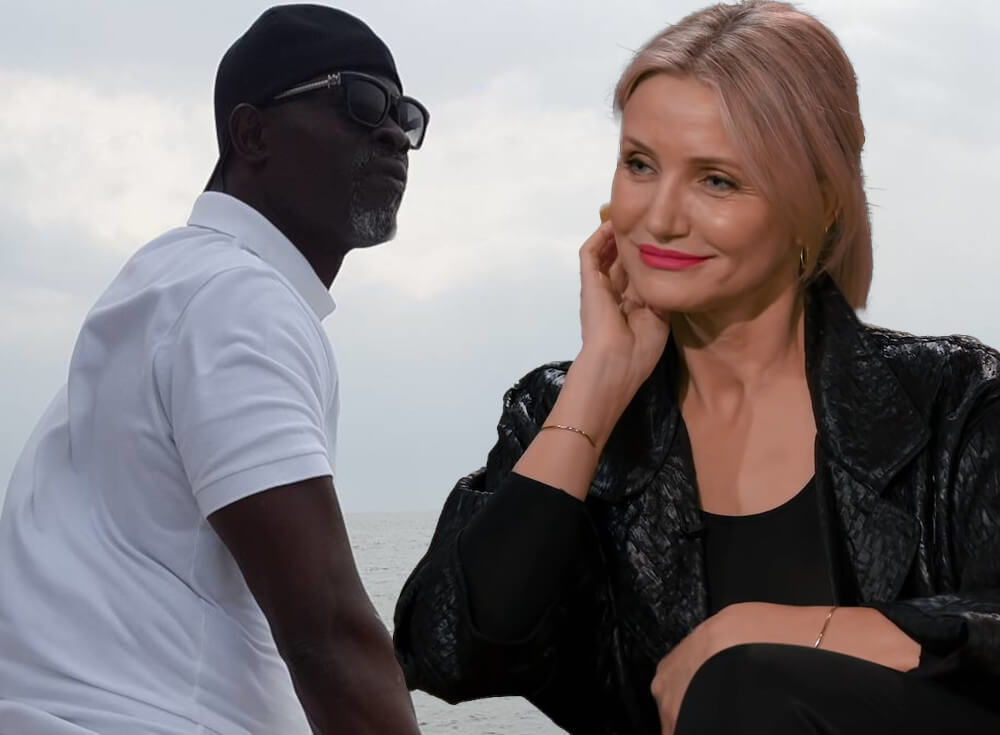 Two years after his separation from baby mama Kimora Lee Simmons, Djimon Hounsou was rumored to be dating Hollywood hottie, Cameron Diaz! According to multiple witnesses, the alleged couple was seen dancing real close at Hyde in what appeared to be "the perfect post-Valentine's Day date."
"They were dancing really close, bodies pressed together," the witness reported. "They were totally vibing each other," they continued.
Djimon and Cameron's date happened a month after she broke up with her long-time boyfriend, Justin Timberlake, and they had yet to be seen again. So, a quick rebound hookup, perhaps?
Were Djimon Hounsou and Kimora Lee Simmons Married?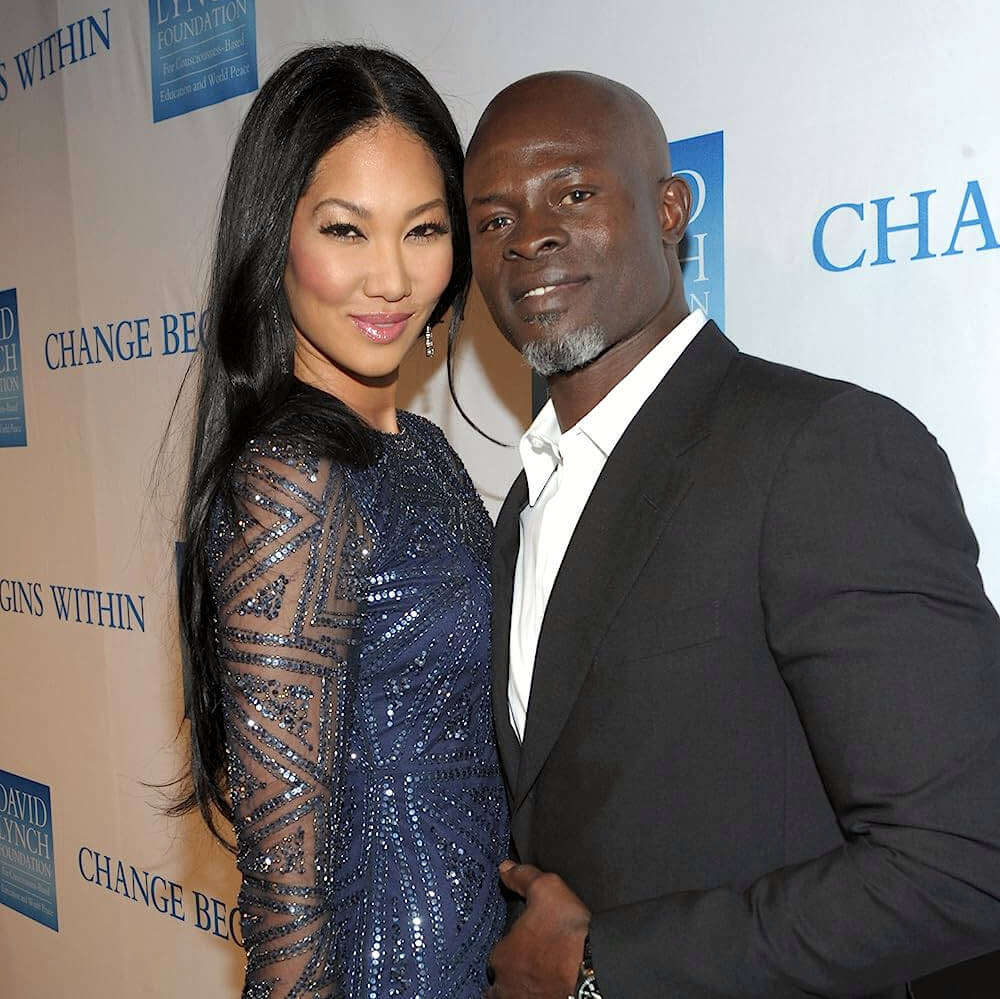 One of Djimon Hounsou's most public relationships was with Kimora Lee Simmons. The pair first met in 2007, shortly after Kimora divorced actor Russell Simmons. According to Essence, Kimora revealed in an interview that what drew her to Djimon was that he was "deeply compelling and utterly sweet."
On the other hand, Djimon claimed that Kimora is "a wonderful person to be with" and, contrary to popular belief, was one of the least maintenance women he has ever dated!
In 2009, Djimon and Kimora welcomed their first child together, Kenzo. Their son was born nearly a year after the couple participated in a traditional ceremony in Djimon's birth country, Benin. While it couldn't be said that they were legally married, the traditional ceremony confirmed that Djimon and Kimora were "dedicated to each other."
Unfortunately, dedication alone couldn't help them keep their relationship last! In 2012, Kimora announced through her Twitter account that Djimon and her had separated.
However, the former couple agreed to stay in touch and co-parent their son.
The Truth Behind Djimon Hounsou's Alleged Affair with Kola Boof
Djimon Hounsou and Kimora Lee Simmons' part relationship was a highly publicized one, so there's no wonder that all hands of the media were on deck to find the reason behind their separation.
Well, to find the reason and keep the rumor mill going, that is!
While the Hounsou household grieved the failed relationship and tried to navigate the new co-parenting routine, Kola Boof, an author of The Sexy Part of the Bible, claimed she had been involved in a four-year affair with Djimon.
The author went on a series of rants on Twitter, claiming that she "slept with Djimon more in the last year than Kimora did," driven by revenge for Kola and Kimora's feud in 2008.
While Kimora kept her mouth shut, Djimon opted to set things straight by denying all allegations of infidelity.
"I do not know, nor have I ever met this person," the actor wrote in an official statement. "I am a man of integrity and would never betray my wife or my family," he concluded.
There's no continuation of the accusations, though, and with how Djimon and Kimora maintain a great relationship post-split, it seems safe to say that nothing was going on between Djimon and Kola.
Anyway, remember that Kola was that one lady who claimed to be Bin Laden's former mistress, so…