How Comedian Bert Kreischer Earned His Massive Net Worth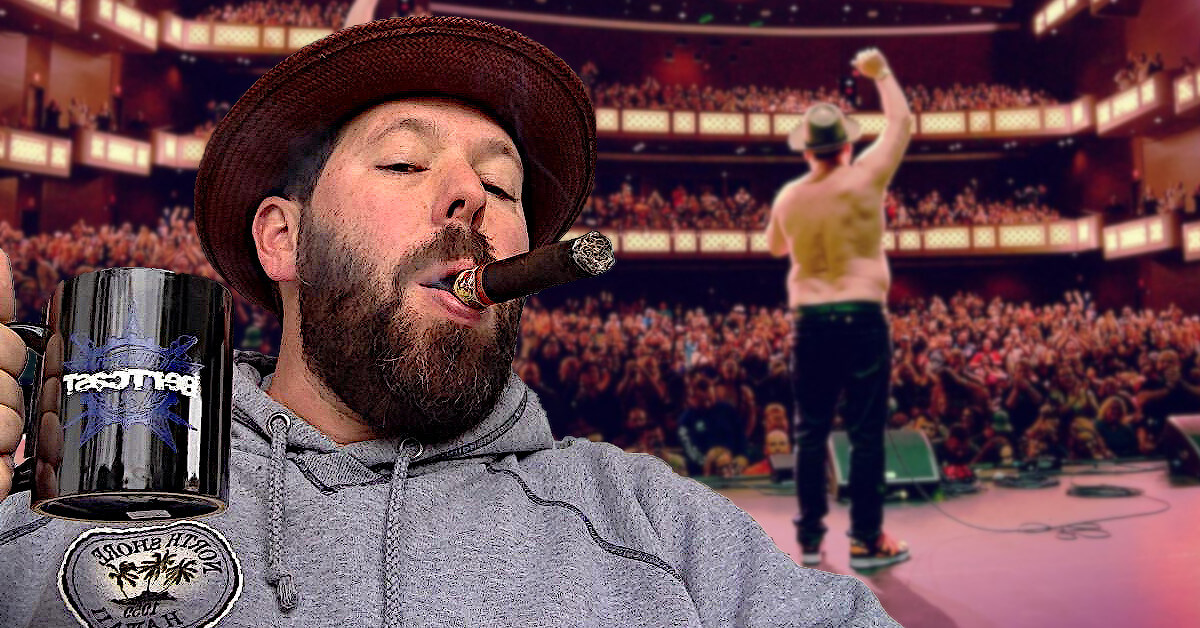 If the name Bert Kreischer doesn't ring a bell for you, then you may know him as The Machine. Bert Kreischer is a well-known stand-up comedian whose subjects mainly revolve around observational comedy in human behavior and sexuality.
Bert Kreischer started his career in 1997 while he was still in college. With nearly three decades of career, let's look at his wealth and net worth below!
How Much Is Bert Kreischer's Net Worth?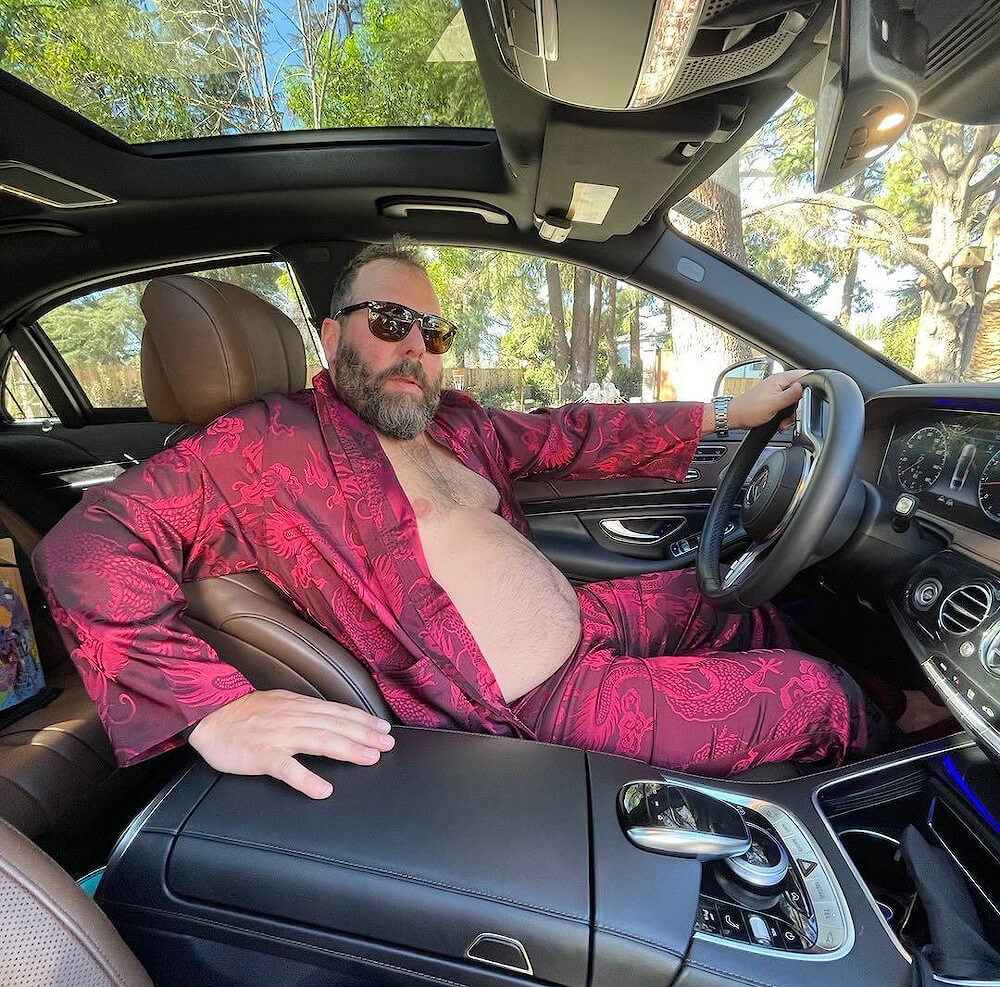 With a nearly three-decades-long career, Bert Kreischer has amassed a humble net worth of $8 million. His primary source of income is his stand-up comedy gigs, but he also ventured into podcasting, acting, and even writing!
When Did Bert Kreischer Start His Career?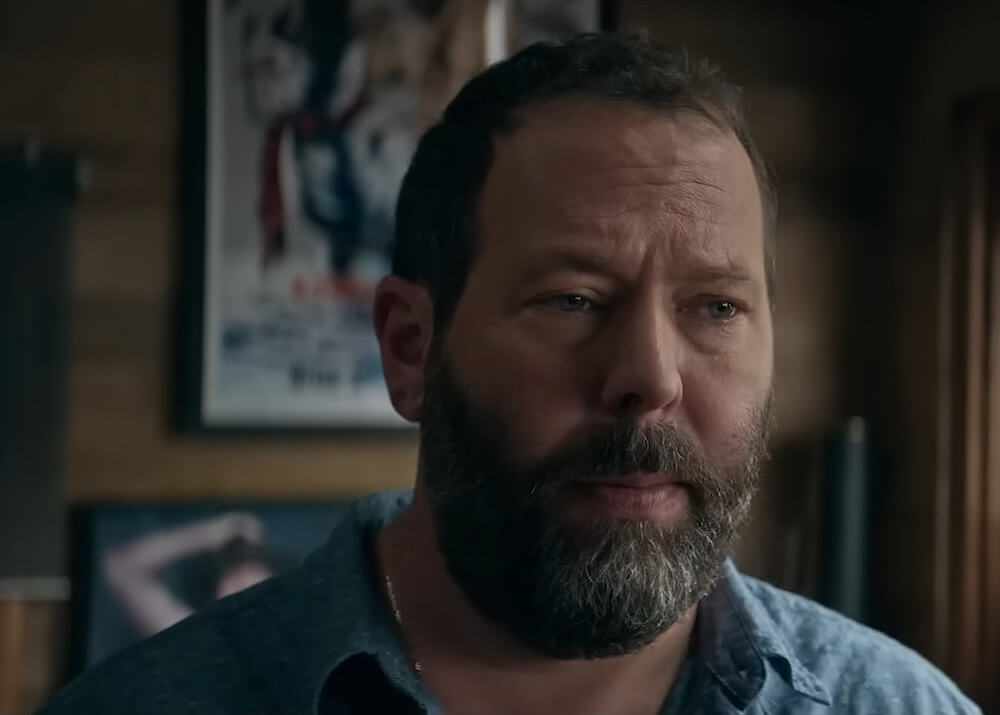 Despite having always been known as the life of the party, Bert Kreischer started his comedy career in 1997, when he was in his sixth year of college. He got his first gig at Potbelly's and eventually scored several gigs in New York.
Bert's career breakthrough happened in 2004 when he appeared in an episode of Shorties Watchin' Shorties, a series produced by Comedy Central. He also appeared in various late-night talk shows, such as Conan and Late Show with David Letterman.
In 2012, Bert ventured into podcasting, releasing Bertcast and Open Tabs. He also co-hosts the 2 Bears 1 Cave with fellow comedian Tom Segura. As of today, Bert has produced three comedy specials, all released by Netflix, and a movie starring Mark Hamill.
Where Does Bert Kreischer Live?
Since he married his wife, LeeAnn Kreischer, Bert Kreischer has lived in Los Angeles with her and their two daughters. Urban Splatter says their house is in the Valley Village, just north of Hollywood.
Bert purchased the 1,426 square feet house in 2010 for $529,000. He reportedly has done multiple renovation projects on the house, making the property estimated to be worth $1 million at the very least.
Unfortunately, Bert seems to need further renovations and upgrades, especially in safety, after several people broke into his house in 2021.
Does Bert Kreischer Own Cars?
In 2022, Bert surprised fans by asking opinions between four expensive sports cars. Although he had claimed that he was "not buying one," fans couldn't help but think that Bert is fond of the idea of spending some money on a fast car.
This tweet came after Tom Segura, Bert's co-host in 2 Bears, 1 Cave, revealed that Bert bought him a racecar for his birthday!
Also Read: The Untold Truth Of Bill Burr's Wife – Nia Renee Hill
Well, perhaps a matching car for the co-hosts?
Inside Bert Kreischer's Production Company
Shortly before he released his podcasts, Bert Kreischer established his own production company, Berty Boy Productions. The company produces several podcasts, such as Bertcast and LeeAnn's, Wife of the Party. Furthermore, the company also produced the Fully Loaded Comedy Festival, which often featured Bert and his peers.
Bert once said he wanted to invest in "drive in movie theaters." However, it seems like, until this day, he has yet to fulfill that dream!
How Many Books Did Bert Kreischer Publish?
In 2014, Bert Kreischer published his first book, Life of the Party: Stories of a Perpetual Man-Child. The book is a memoir of his humble beginning in his comedy career and his launch into stardom. Being told in his distinctive, witty way, critics claimed that the book is "a genuinely hilarious look at life" thanks to Bert's "affability and self-deprecation."
How Much Does Bert Kreischer Earn?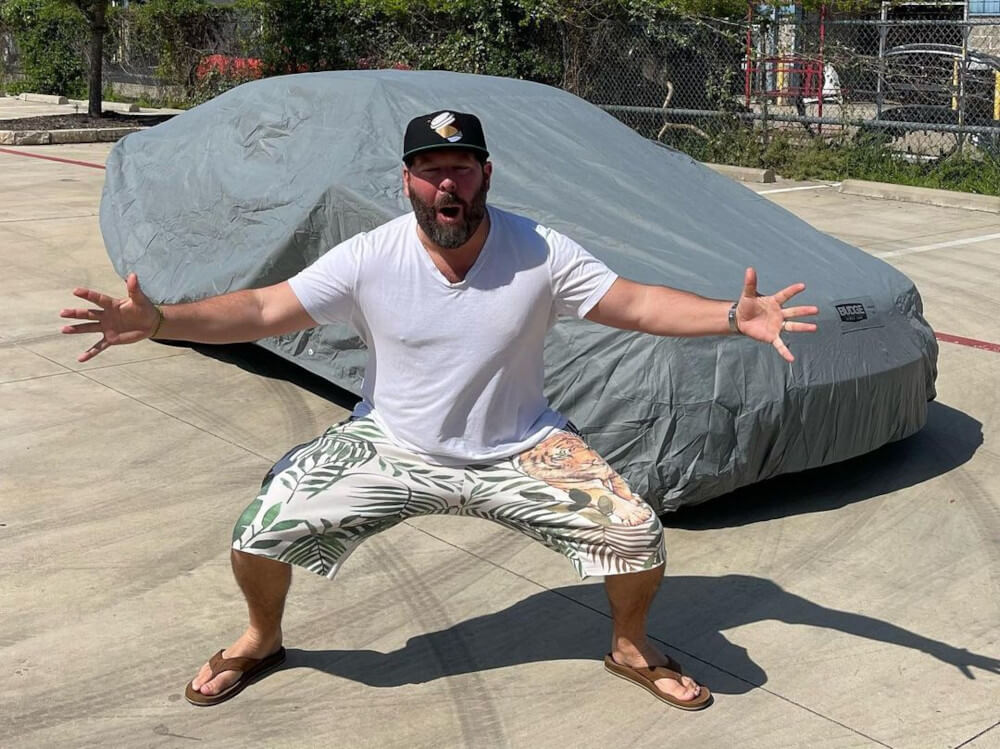 According to multiple reports, Bert Kreischer usually earns somewhere between $75,000 to $150,000 for every live gig. This makes his annual income to be at least $500,000! Bert also receives earnings from his YouTube channel. With more than 1.1 million subscribers, he's estimated to make $4,730 every month.
With his income, Bert always makes sure to spend some to give back to the community. In 2021, he partnered with Charitybuzz to hold a golf auction as a part of the Comedy Gives Back project.