The Untold Truth Of Bill Burr's Wife – Nia Renee Hill
Bill has been married to one woman, and it stays for quite a long time.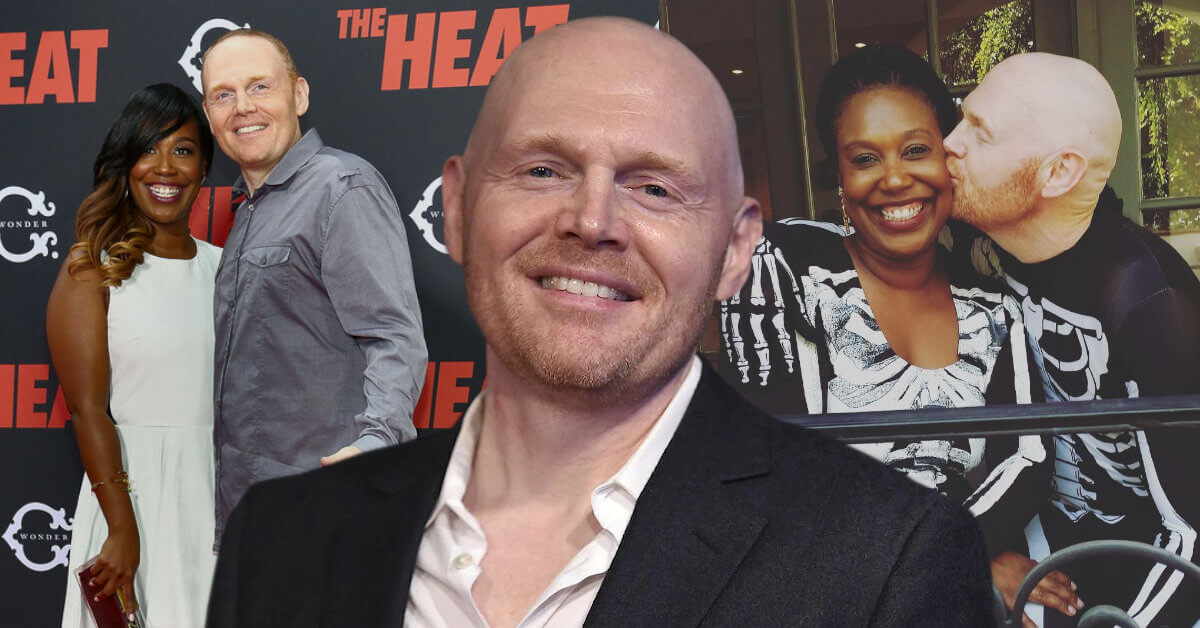 Bill Burr is a stand-up comedian, actor, writer, and podcaster born in the United States. His most well-known work was his role as Patrick Kuby in Breaking Bad. Bill also played in the Star Wars series, The Mandalorian as Migs Mayfield.
His career began to rise in 1992. He had received some awards and nominations including Best Comedy Album at the 63rd Annual Grammy Awards and IFJA Awards.
Even though he has starred in numerous renowned movies and series, he likes to keep his relationship low-key, and we hardly hear any rumors of affairs.
Bill Burr Never Wanted to Get Married
Bill Burr is that kind of comedian and actor who rarely talks about relationship status and doesn't change his girlfriend or affair as often as his fellow actors. In fact, Bill has his own point of view about relationships and marriage.
After he got married to his current wife, Nia Renee Hill, and has started to become a father, his point of view somewhat changed, and he was finally willing to open up a bit about himself as a person.
Before tying the knot with Nia, Bill never thought (and never wanted) to get married. He questioned why so many people wanted to get married when it was said that "3 out of 4 marriages went down to failure," he said.
"Now, tell me, why the hell do people keep getting married?" Bill started his stand-up comedy in 2004. He then continued by saying, "I will get married the day I see a married guy who actually looks happy." LOL. His comedy is good, though.
Bill and Nia got married in September 2013. The two decided to hold a private wedding ceremony which was only attended by their families and closest friends.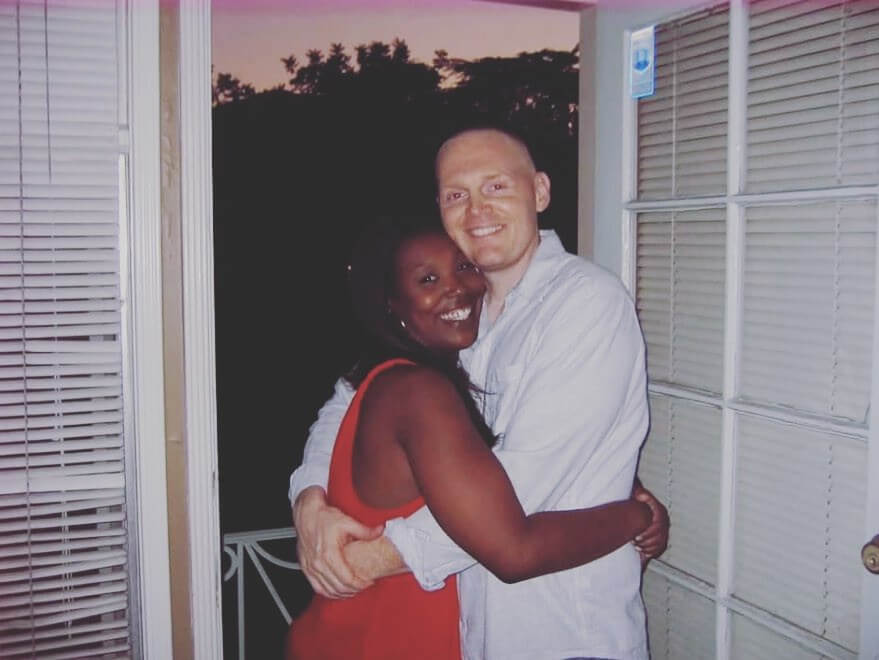 The two met for the first time when they were still college students at Emerson College in Boston. It seems like comedy is always something that Nia looks for in a man since she grew up with a father who works as a comedian.
Nia lived with her dad for most of her childhood and teenage life since her parents divorced when Nia was still very young. 
People have always been interested in the way Bill delivers his jokes. Of course, Bill's comedy isn't everyone's cup of tea because sometimes it touches some sensitive topics like politics and sexuality. But, that's what makes Bill different; his jokes always focus on important issues.
Recently, his name has been talked about a lot after he appeared on Saturday Night Live in October last year. He brought a joke about people of color and mentioned that his wife is also black.
"It should've been about people of color. Somehow, white women swung their Gucci-footed feet over the fence of oppression and stuck themselves at the front of the line," he said. Pretty harsh there, isn't it?
He continued, "Now, my wife, on the one hand, she is black, right? Now I hate saying that because it seems like I'm starting to make some stupid comparison jokes. You know those dumb white guy, black guy jokes. I hate those jokes because they're easy, and it's been my experience that it's just not true."
Many people were aware that Bill Burr was a married man, but nobody really paid attention to his wife until he mentioned her on SNL. Since then, more and more people have been curious about Nia's personal life and her past. 
Bill's Wife, Nia Renee Hill, Also Didn't See Marriage as a Good Thing: What Changed Her Mind?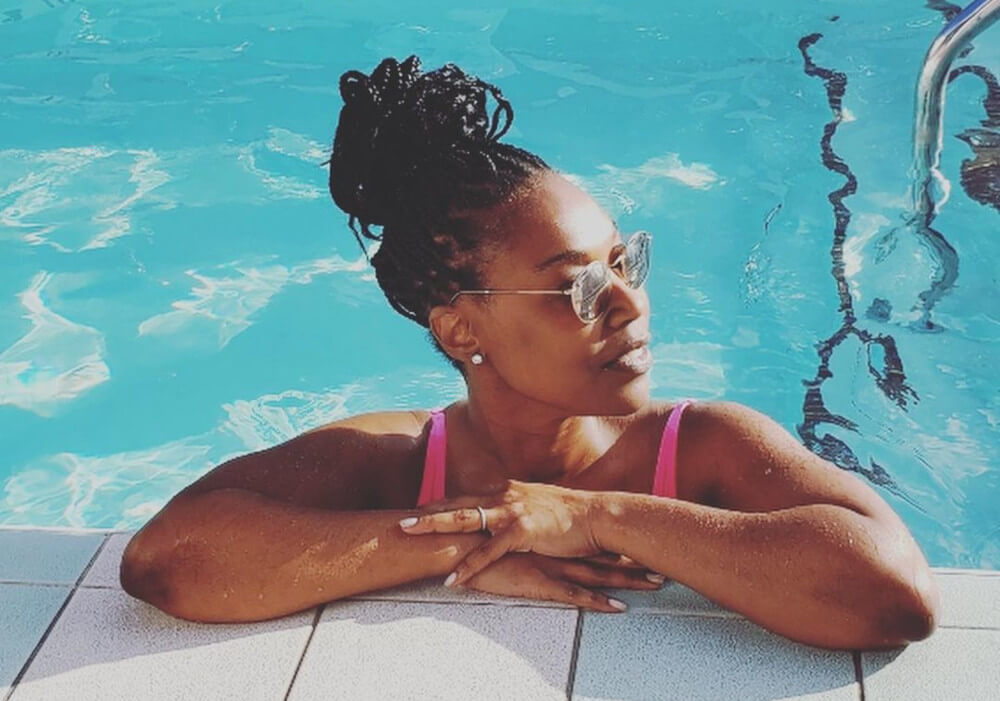 So, what do we know about Nia? Well, her world isn't very different from Bill's. She works as an actor, too, and also a writer, producer, and director. Her prominent works include Did You Look for Work this Week? and Long Distance had made her gain huge recognition. But, it was her blog that was the most interesting.
She wrote a blog that brought issues mainly about feminism and race (now we can see where Bill got most of his inspirations from), and she used to have a lot of readers.
One of her articles, called I Never Thought I Would End Up Here But Here I Am: My Life As a "Kept Woman," that she posted in 2013 just… something else. From that, we can see that Nia and Bill had quite the same perspective about marriage; they used to not want to get married or even have a child.
"I was always afraid that if I became a wife, I would be nothing else. That my husband's "ownership" of me would wipe away my personality and ultimately crush my spirit," wrote Nia in there.
A Lot of Unique Things about This Couple: From Talking about Important Issues to Bring Equality into Their Marriage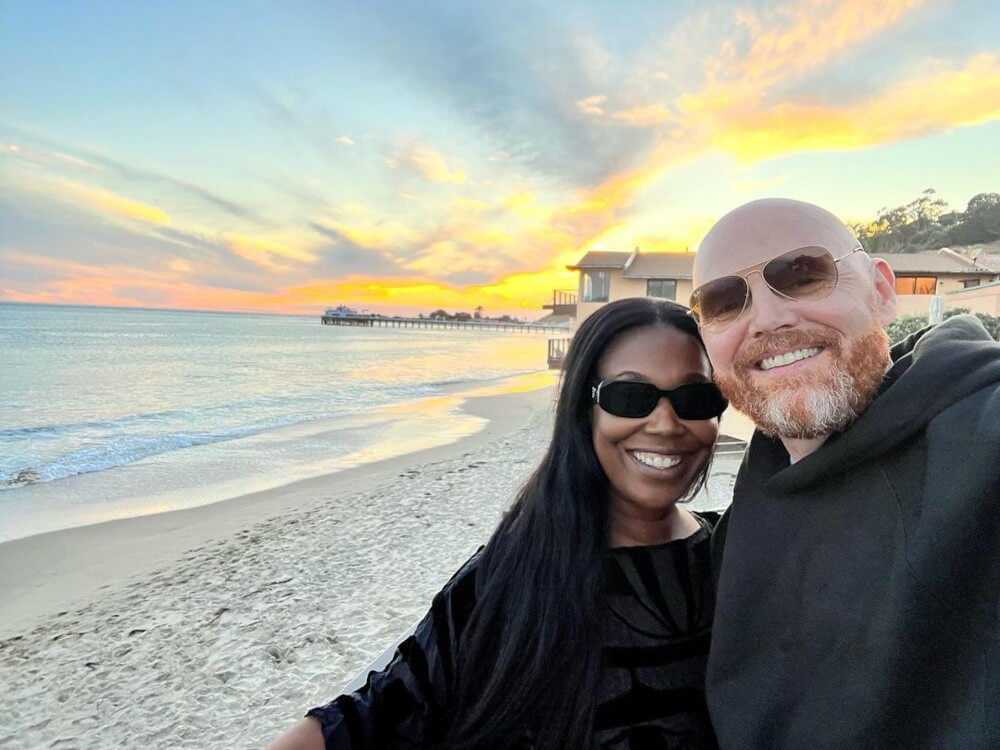 Nia always loves to share her thoughts and moments on social media but not reveal too much. Her writing shows how intelligent she is, and she usually addresses topics that she's cared about and is passionate about.
She also loves to share some moments with her kids and Bill on her Instagram. This couple is not like the usual celebrity couple; they are unique and always have something clever to say, both as jokes and as personal matters. 
Another thing that is so amazing about them is how their points of view about marriage suddenly changed the moment they met each other.
And, we can also see from Nia's piece of writing that it was Bill who gave her a chance to retake control of her life (by getting back to work and treating her equally), and even Bill allowed her to say, "go f*ck yourself" to him if she didn't like the idea. Bill sounds like a real gentleman who doesn't have a masculinity complex. I really love him for that.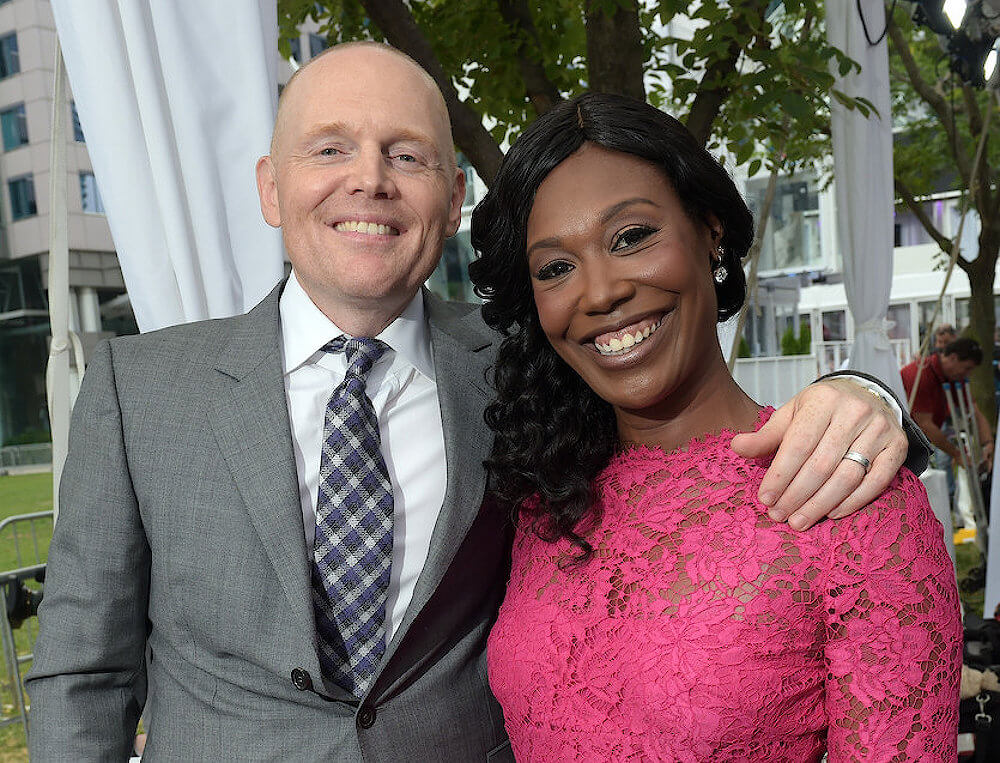 In one of Nia's interviews, she stated that she has never felt the same way about anyone else as she does towards Bill, especially because not only they had dated for five years before being a husband and wife, but also they had understood each other for a long time.
The two were like the definition of best friends that turned into lovers, and once they find the love of their lives, the two love hard. I mean, look at them now.
Now, apart from focusing on their family, Nia and Bill are doing some projects together. Nia sometimes appeared in Bill's podcasts like You Made It Weird with Pete Holmes, The Adam Carolla Show, The Joe Rogan Experience, The Nerdist Podcast, and Monday Morning. Quite a lot, right?
Their married life seems perfect and full of supporting each other. In January 2017, the couple finally welcomed Lola Burr, and then it was followed by their second child three years later.
Even though Bill declared himself not to want to get married, in his interview with Jimmy Kimmer last year, he stated that he has always wanted to be a dad.
"She gave me a beautiful baby boy, so I got a daughter and a son now, and it's awesome," the Paper Tiger actor said during a virtual interview.
So, after knowing about how Bill and Nia change their thoughts about marriage and having a happy family, does their married life always go smooth, like how they captured it in Nia's social media? Not really. The couple had their own struggle, especially Bill.
On Working on His Anger Issues and Needing a Therapy: "If I Learned Anything in Five Years of Being Married, It's We Are Always Working on Me."
Bill opened up about his anger issue in many of his interviews and jokes. The comedian also talks about this issue and all of his problems in the past that still haunt them in the Netflix special called Paper Tigers.
"I'm a married man with a kid, but I'll tell you this right now: if I learned anything in five years of being married, it's we are always working on me," Bill stated.
But, he always tried his best to improve, so his kids and his wife don't have to see him being an angry man whenever a minor convenience in life happens. 
"She [Bill's daughter] has seen glimpses of the anger, but thankfully I'm able to smooth it over pretty quickly."
Bill joked multiple times about him needing to see a therapist but didn't entirely give an update about whether or not he really went. As Forbes described it, Bill's sense of humor is "outrageous." But, it's a good thing because it becomes his unique personality and people remember him because of that.
"After all, there is a large opportunity for that sort of stuff. The media is full of individuals who consistently rail against modernity, who proclaim "forbidden" ideas and employ the subsequent wrath and attention to grow their popularity."