What is Justin Timberlake's Net Worth in 2023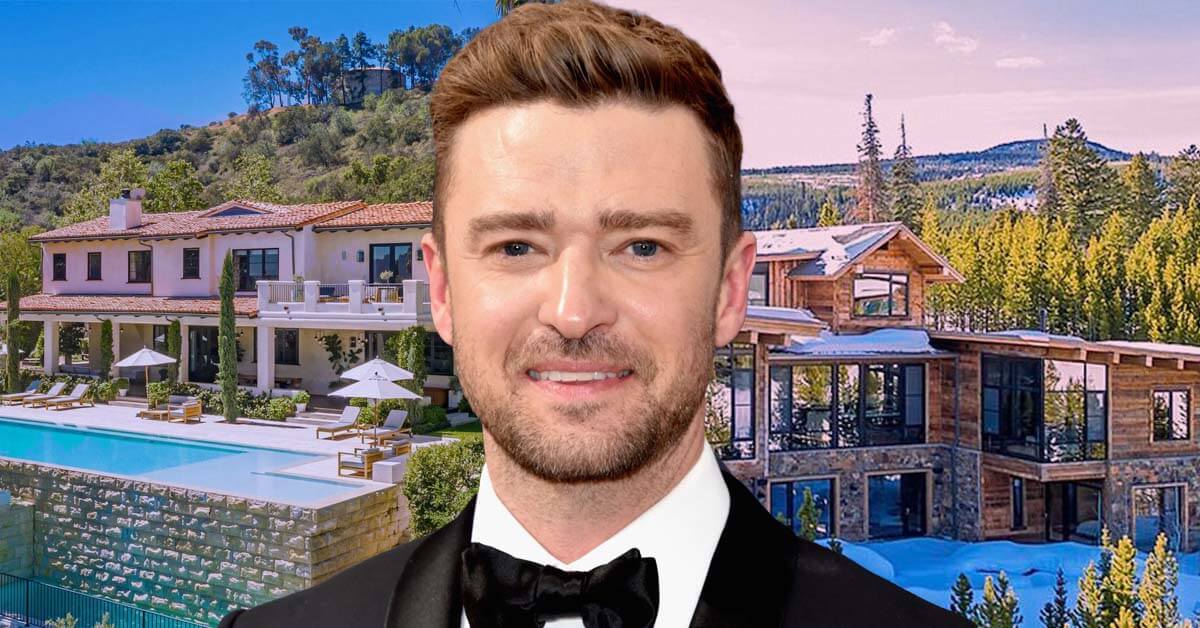 Justin Timberlake is a world-famous singer and actor. He first came to fame as a member of the boy band NSYNC, and has since had a successful solo career. Timberlake is also well-known for his acting work.
A Glimpse at Justin Timberlake's Stunning Net Worth
The singer, songwriter, actor, and record producer has become a fan's favorite since his days in NSYNC. With a successful musical and acting career, it's not surprising that Justin has a net worth of $250 million!
Justin Timberlake's Career
Justin began his career as one of the two lead singers of the boyband NSYNC in 1995. The band started its career in Europe in 1996, and it wasn't until two years later that it became recognized in the United States.
The band gained popularity following the single Tearin' Up My Heart release. Their second album, No Strings Attached, sold 2.4 million copies only in their first week of release. The album contained one of the songs that would become their staple song, Bye Bye Bye.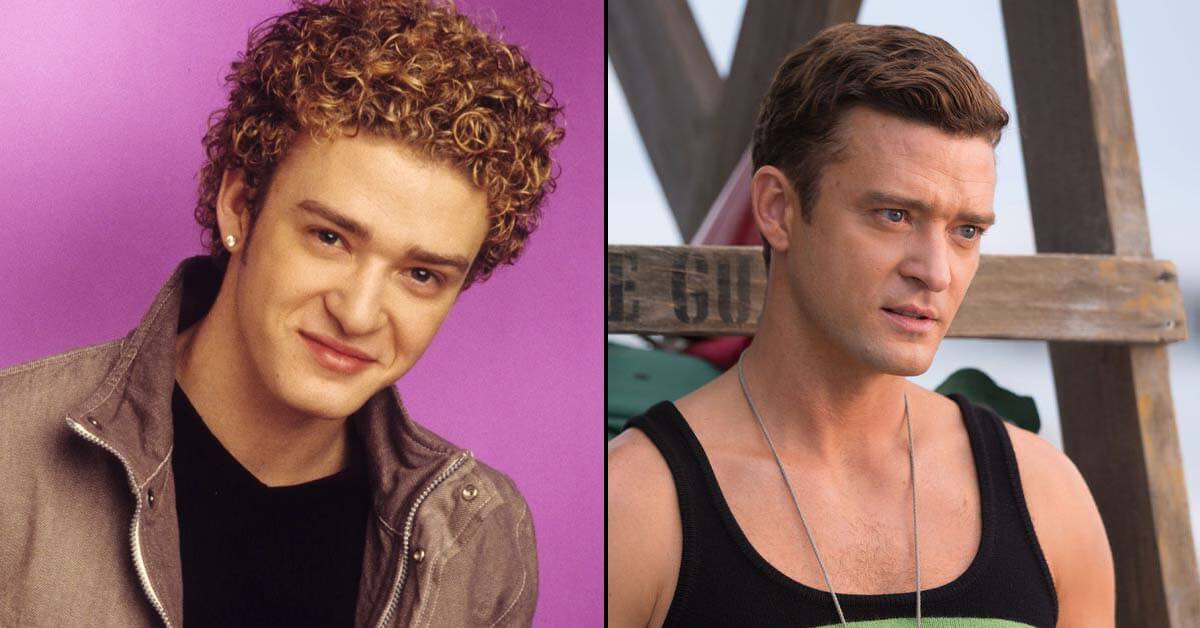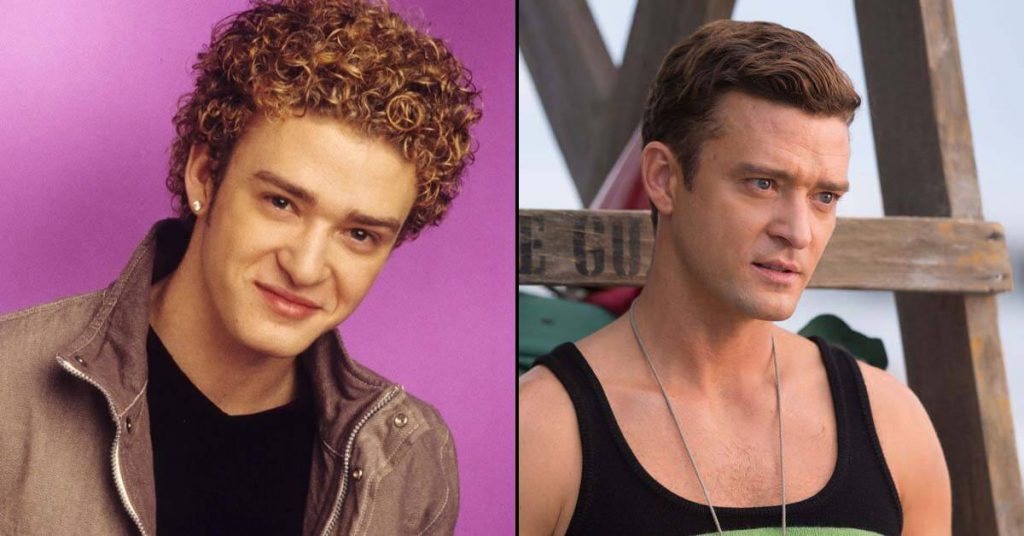 NSYNC released the third album, Celebrity, and went on tour in 2001 before deciding to go into hiatus in 2002.
While the group was on hiatus, Justin began to make a name on his own. He released his debut solo song Like I Love You. The song peaked at number 11 on the Billboard Hot 100.
Several months after the song's release, Justin released his first solo album, Justified. It contained the hit single Cry Me a River. Following the album's release, he embarked on his first solo world tour with Justified World Tour.
Justin turned to acting in 2004, appearing as a journalist in Edison Force. He also appeared in Alpha Dog, Black Snake Moan, and Southland Tales.
In 2006, Justin returned to the recording studio, releasing his second album, FutureSex/LoveSounds. The album debuted at number one on the Billboard 200 and made history as the most significant album for pre-orders on iTunes. It contained one of his staple songs, SexyBack, which peaked at number one on the Billboard Hot 100 for seven consecutive weeks.
After wrapping up his second world tour, Justin returned to his acting career by starring in The Love Guru and The Open Road. He also produced a comedy series, My Problem with Women.
Justin starred in the box-office hit The Social Network in 2010. Roles followed his acting career in Bad Teacher, Friends with Benefits, and In Time.
In 2013, he returned to music by releasing his third album, The 20/20 Experience. The album's lead single, Suit & Tie, peaked at number three on the Billboard Hot 100. Later that year, Justin released another album, The 20/20 Experience – 2 of 2, which debuted at number one on the Billboard 200.
In 2017, he starred alongside Kate Winslet in Wonder Wheel.
A Stunning List of Justin Timberlake's Grand Estates
Before meeting Jessica Biel, Justin Timberlake purchased an $8.2 million mansion in Los Angeles in 2002. The 13,000-square feet property was purchased shortly after NSYNC announced their hiatus, and Justin began his solo career.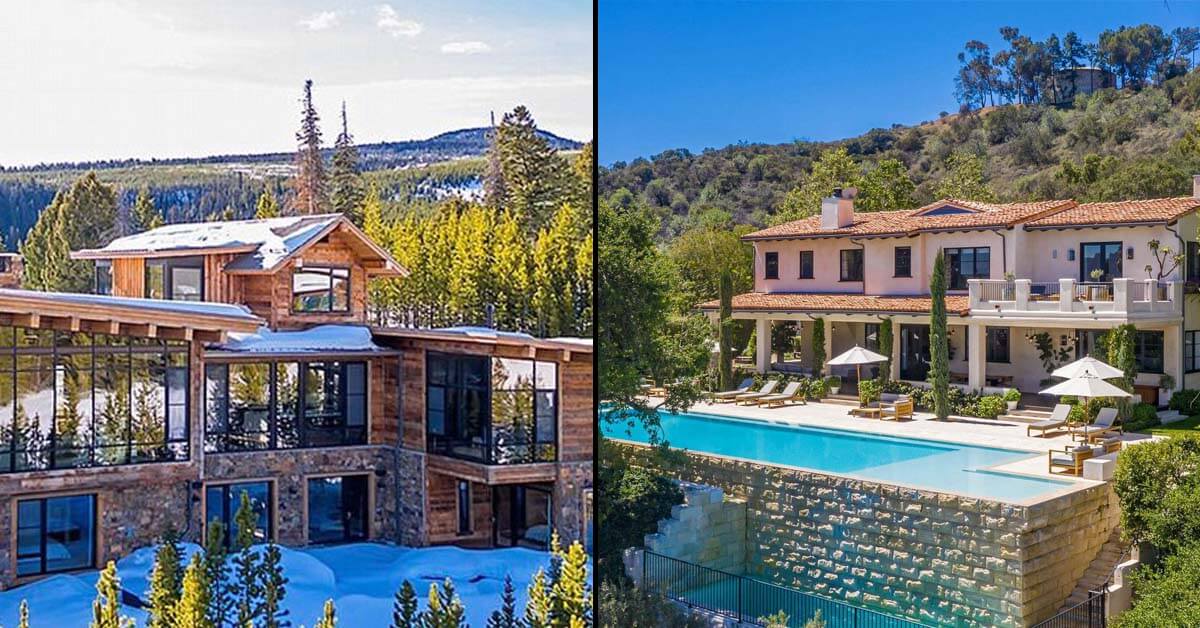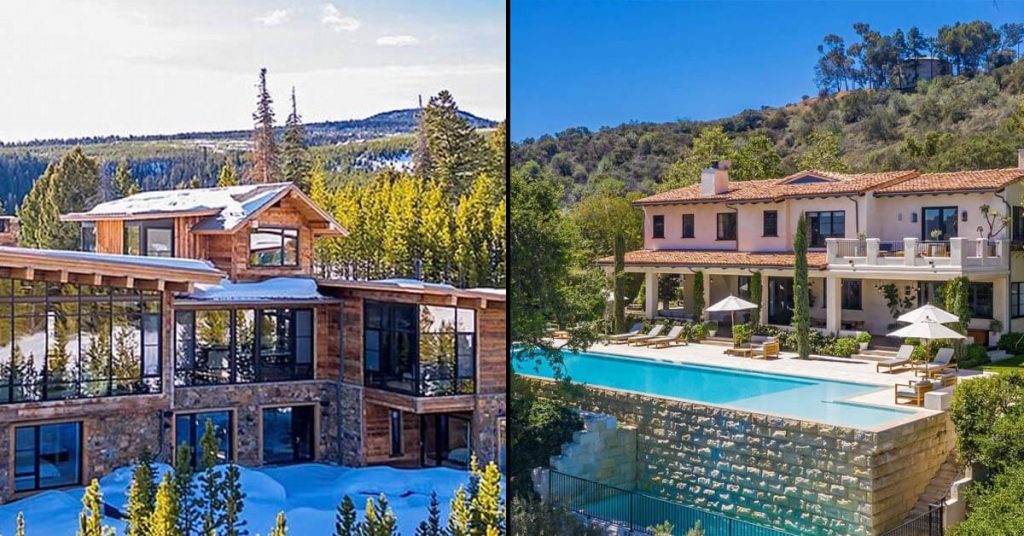 In 2010, Justin and Jessica purchased a penthouse in Soho that cost them $6.5 million. They sold the house in 2018 for $6.35 million.
In 2015, Justin and Jessica purchased a ski resort in Montana soon after becoming parents. The resort is a part of Yellowstone Club, a skiing club that cost the couple $30,000 for the membership alone.
The couple also owns a 5,325 square-foot penthouse in Tribeca for $20 million, which they bought in 2017.
Justin Timberlake's Garage is Full of Hot Cars
Justin's love for cars probably competes with his love for music. He owns a Pontiac GTO Convertible after falling in love with one on his Trouble with the Curve filming set. He also owns an Acura Legend that cost him $40,000.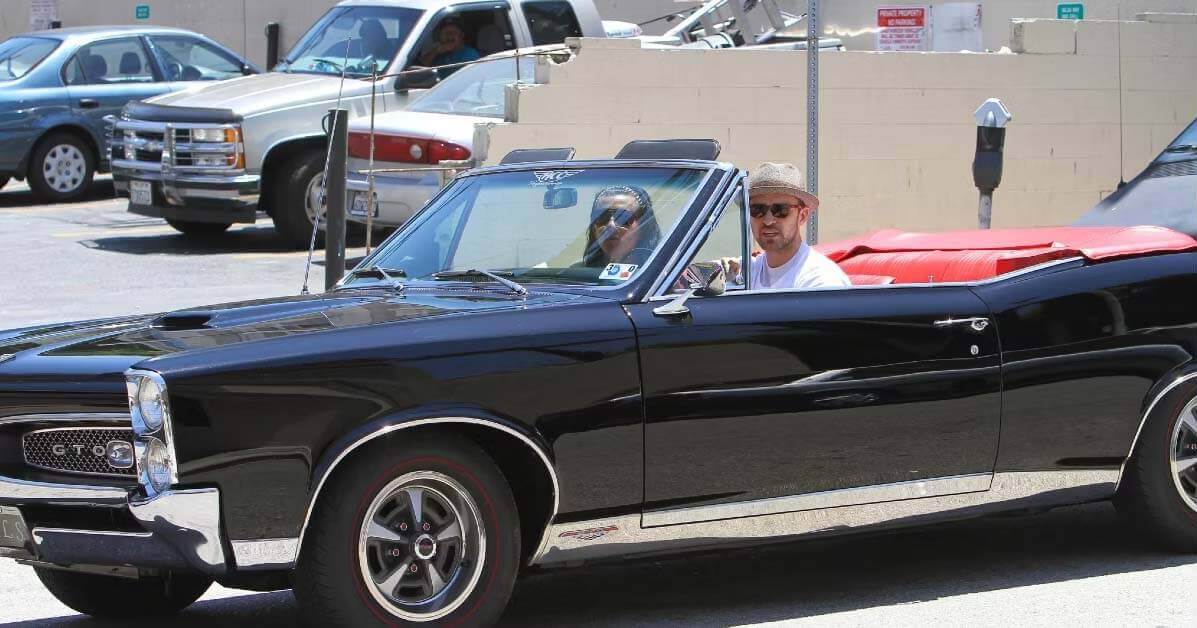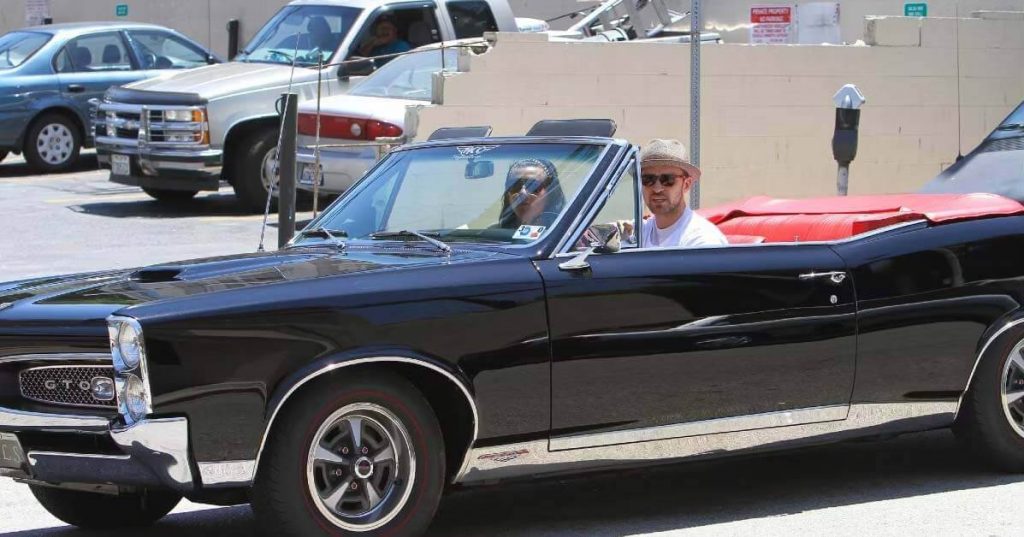 The Mirror singer purchased a Bentley Continental GT for $165,000, making it the most expensive ride that graces his garage.
Justin proves himself to be a Jeep fan, purchasing a Jeep Wrangler Rubicon and a Jeep Grand Cherokee SRT8 that cost him more than $80,000. He owns a Volkswagen Jetta, a Hummer H3, and an Audi S5 Cabriolet.
Justin Timberlake's watches
His go-to brand is probably Cartier, with him owning a Cartier Calibre ($13,990) and a Cartier Drive ($7,190).
He also owns the mandatory watch for A-listers, a Rolex President Day-Date II.
Justin Timberlake's Investments
A proud Memphian, Justin purchased a stake in the Memphis Grizzlies in 2014. He invested $5 million back then, but it's reported that his stake is currently worth $36.9 million!
In 2020, he invested in Route, Superplastic, and Step. A year later, he invested in Therabody, a medical device developer.
In the same year, Justin invested in the tech startups Bowery Farming, Joy, and 1Password. Being a sporty guy, he also invested in Hydrow, a provider of indoor rowing machines.
A Look into Justin Timberlake's Business Empire
Justin is never satisfied. After music, he went to acting and business. In 2005, Justin, alongside his childhood mate, Trace Ayala, established a fashion line named William Rast. The company signed a partnership deal with Sequential Brands Group Inc. in 2021.
Justin also signed a joint venture deal with Interscope Records, which allowed him to establish his music label, Tennman Records, in 2007. The company is reported to have a net worth of $600 million.
Two years later, he launched his tequila brand, 901 Tequila. It was later renamed Souza 901 Tequila in 2014.
In 2018, Justin partnered with Levi's to launch a unique Levi's x Justin Timberlake collection. The fall collection is full of mixes and matches, reflecting his fashion style.
Justin Timberlake's Endorsement Deals
As one of the hottest celebrities in the 2000s, it's not surprising that many big brands sought him to partner up and endorse their products. One of those brands was McDonald's. Justin recorded his version of the "I'm Lovin' It" jingle and appeared in promotional ads. He earned $6 million from the deal.
He has also become the brand ambassador of Audi and worked with other huge brands, including Sony, Walmart, and Givenchy.
Justin Timberlake's Autobiographical Book
In 2018, Justin released his autobiographical book entitled Hindsight & All the Things I Can't See in Front of Me. The book tells the story of his childhood, fatherhood, and relationship with his wife, Jessica Biel.
It peaked at number two on The New York Times Hardcover Nonfiction Best-Seller.
Summary
It's evident that Justin Timberlake is a successful and busy man. Not only does he have a thriving music career, but he also has an impressive acting resume and several business ventures under his belt.
What's even more amazing is that he still finds time to invest in new startups and endorse various brands. As if all of that wasn't enough, he even released an autobiographical book in 2018!
It's safe to say that Justin Timberlake is a well-rounded individual with many interests and talents, including a net worth of $250 million.