What Alexander Skarsgard and Evan Rachel Wood's Relationship Was Really Like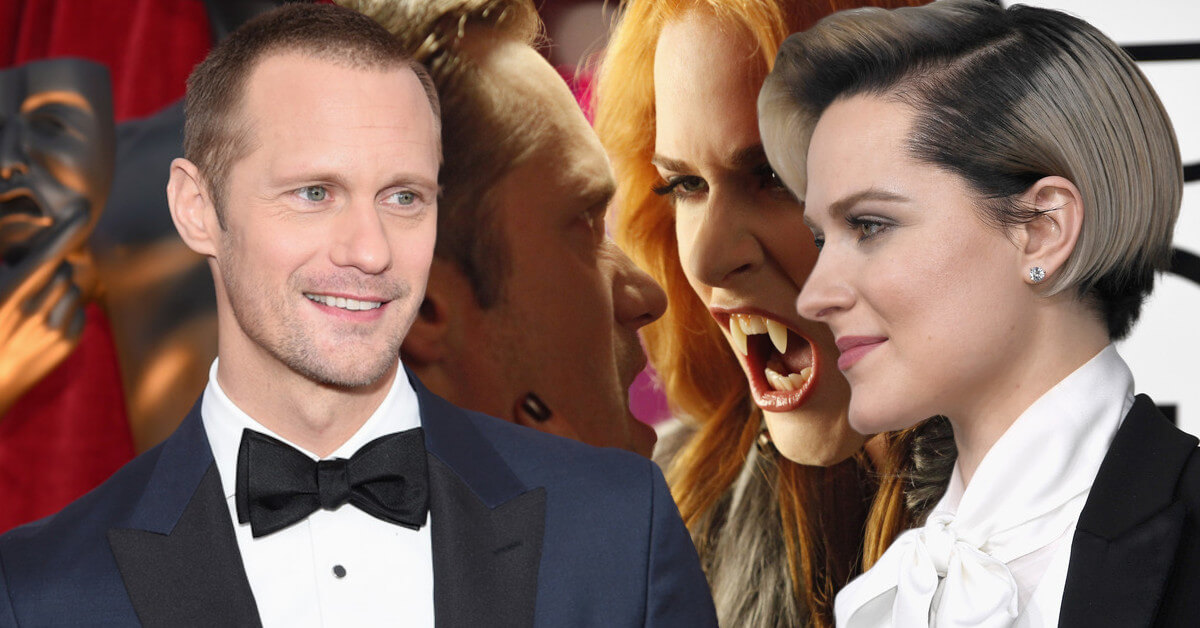 It might be hard to keep up with all the girls that Alexander Skarsgard used to date, but it's not an impossible job to do. Don't worry, ladies! We get it all covered up for you guys!
Alexander has many A-listers and famous women on his list, but whether or not it was a serious relationship was another question. He had more rumors and short flings instead of a serious and committed kind of relationship.
One of his most talked-about rumors was his relationship with Into the Forest and Barefoot actress Evan Rachel Wood. 
Evan Rachel Wood Semi-Confirmed about Her Relationship with Alexander Skarsgard
So, did Alexander Skarsgard used to date Evan Rachel Wood? That question is difficult to answer because many reliable sources have different reports and theories about that.
Let's start with when the two began to link. Alexander Skarsgard and Evan Rachel Wood were rumored to be an item in 2009. However, that rumor became even bigger a year later after Evan admitted it in one of her interviews with E! News.
"God, that set is just a lovefest over there," Evan revealed. "I've even been there myself. I did date one of the cast members already."
Even though she didn't mention Alexander's name, we all know who that person was. Because the rumor of her and Alexander was circling a year before, and people couldn't forget about it. After that interview, it only makes us believe even more. It was like fresh air for all of us who shipped these two from the beginning!
Alexander and Evan were costars in True Blood. That series didn't only provide us with Alexander's full-naked scene but also a new rumor about him. 
So, it makes the whole situation more complicated. Alexander never confirmed nor denied his relationship with Evan. On the other hand, Evan did mention her short relationship with one of the cast members. And who else it might be if it wasn't Alexander, right?
However, in the same year, Alexander was also rumored to date Kate Bosworth. And, again, nothing we could hear came up from him regarding the rumor.
What Happened During their Relationship?
According to some reports, the two met for the first time in True Blood, but their relationship blossomed. Alexander was in the middle of filming Straw Dogs alongside Kate Bosworth when Evan was seen flying to Louisiana to visit him.
Alexander and Evan were dating for around a year, from 2009 to 2010. But, the two managed to keep it lowkey. However, some media and paparazzi could get some information when the two were together in LA in 2009, and they could tell that this pair tried their best to ditch the public's attention.
Unfortunately, there are not many details that we can get from Alexander and Evan's relationship. Besides the fact that they only dated for a short time, their desire and effort to keep things under the wrap makes everything even harder.
The two were also rarely spotted going to red carpet events together. The only occasion they ever went alongside each other was when they had to promote True Blood, and, of course, the two had done many interviews together for the show.
But, the two also didn't show any sign of PDA or lovey-dovey gestures. For a guy as hot and famous as Alexander Skarsgard, having that level of anonymity is very impressive.
Alexander's decision to stay private about his relationship might have something to do with his past dating life with Amanda Seyfried. He used to date Amanda in 2008 before he became an item with Evan.
Even though his relationship with Amanda was very short, it attracted the media's attention so fast, and it became one of the reasons why they split. Well, guess Alexander had learned his lessons.